Just a short drive from Seattle, Port Gamble is a delightful waterfront town with a picturesque main street abundant in beautiful historic buildings surrounded by white picket fences.
Despite being small and quaint, Port Gamble has lots to offer. With two praised restaurants, an elegant taproom for tasting wine, numerous unique gift shops, and lots of hidden treasures, this town is worlds apart from the busy and rushed atmosphere surrounding cities. History-lovers can explore Port Gamble's fascinating past by visiting the local museum or historic cemetery. You can also rent kayaks or paddle boards and enjoy the local waterways on a sunny day.
Explore Port Gamble's many attractions in the list below and find out for yourself why this town is so dearly loved.
The Most Popular Thing To Do In Port Gamble, Washington
1. Port Gamble Historic Museum
4.6 ★★★★★ (36 reviews)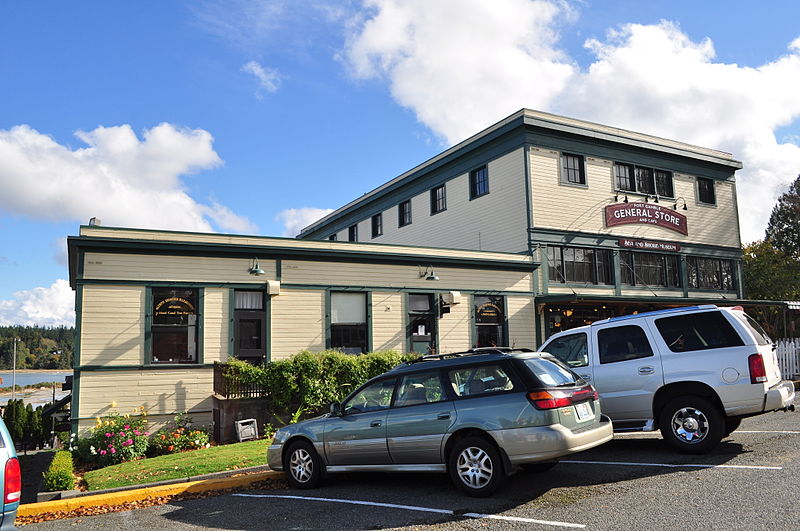 Credit: Joe Mabel, License, Wikimedia commons
Location: 32400 N Rainier Ave Port Gamble WA
Tel: 360 297 8078
Web Address: https://portgamble.com/visit/museum/
Final Words:
Thank you for reading our list of the best things to do in Port Gamble, Washington! We hope it helped you plan the perfect itinerary for your next trip to this fantastic destination. Happy travels!
Join the TouristWire community
At TouristWire, our team works tirelessly to bring you the most comprehensive itineraries and reviews to help you plan your next trip. Don't miss out, join our mailing list and our reviews delivered directly to your mailbox!