Located in the U.S. state of Texas, this city has a rich and vibrant history and has a lot to offer its visitors. There is something for everyone in Montgomery, making it an increasingly popular vacation destination.
Because of its rich history, Montgomery boasts many museums that are sure to delight history buffs. One of the best museums to visit in Montgomery is the Old Iron Works, which has many classic cars on display that have been excellently restored.
Montgomery is also home to many green areas and beautiful farms, such as Jenkins Sunshine Farm or P-6 Farms, ideal for spending time in nature. There is also the Texas Wolfdog Project, a sanctuary where visitors can learn more about these fascinating creatures, see them up close, and buy souvenirs at the gift shop.
Here's our list of more fun things to do in Montgomery, Texas.
The 4 Most Popular Things To Do In Montgomery, Texas
4. Memory Park
4.8 ★★★★★ (172 reviews)
Location: Bessie Price Owen Dr Montgomery TX
Web Address: https://montgomerytexas.gov/parksrec/page/memory-park
3. Fernland Historical Park
4.7 ★★★★★ (228 reviews)
Location: 770 Clepper Dr Montgomery TX
Tel: 832 406 5810
Web Address: http://fernland.org/
2. Cedar Brake Park
4.7 ★★★★★ (382 reviews)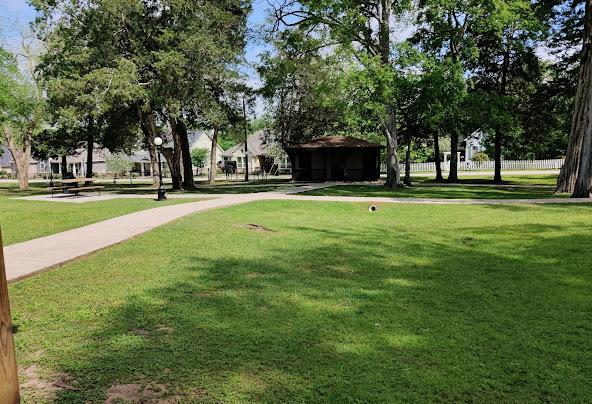 Credit: Chris Ellis, Google Maps
Location: TX 105 Montgomery TX
Tel: 713 899 0128
Web Address: http://patronsofcedarbrakepark.org/History-of-Cedar-Brake-Park.html
1. P-6 Farms
4.2 ★★★★☆ (773 reviews)
Location: 9963 Pooles Road Montgomery TX
Tel: 936 597 6062
Web Address: http://p-6farms.com/
Final Words:
Thank you for reading our list of the best things to do in Montgomery, Texas! We hope it helped you plan the perfect itinerary for your next trip to this fantastic destination. Happy travels!
Join the TouristWire community
At TouristWire, our team works tirelessly to bring you the most comprehensive itineraries and reviews to help you plan your next trip. Don't miss out, join our mailing list and our reviews delivered directly to your mailbox!