Known as the "Ice Cream Capital of the World", we can't think of a better reason to add the quaint town of Le Mars to your itinerary the next time you're in Iowa.
Its main attraction is, without a doubt, the Blue Bunny Ice Cream Shop and Museum on the town's Central Avenue, which features a vintage soda fountain and gift shop.
There are also plenty of ice-cream-themed sculptures and murals dotting the city, recalling a bygone era of carefree living and, of course, the simple pleasure of eating an ice cream.
Le Mars is also home to an annual ice cream festival that takes place every year in June, which is designed to not only celebrate ice cream, but also draw attention to the town's other attractions.
These include miles of hiking and biking trails, a 27-hole golf course, movie theaters, parks, and a selection of great restaurants, cafés, bars, and drive-ins, to name a few.
Want to know more about what Le Mars has to offer? Keep reading for a full list of recommendations that you can use as a guide to planning your trip
The Most Popular Thing To Do In Le Mars, Iowa
1. Plymouth County Museum
4.6 ★★★★★ (64 reviews)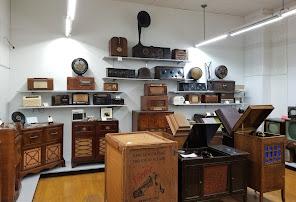 Credit: Joel Varney, Google Maps
Location: 335 1st Ave SW Le Mars IA
Tel: 712 546 7002
Web Address: http://lemarsiowa.com/
Final Words:
Thank you for reading our list of the best things to do in Le Mars, Iowa! We hope it helped you plan the perfect itinerary for your next trip to this fantastic destination. Happy travels!
Join the TouristWire community
At TouristWire, our team works tirelessly to bring you the most comprehensive itineraries and reviews to help you plan your next trip. Don't miss out, join our mailing list and our reviews delivered directly to your mailbox!
!