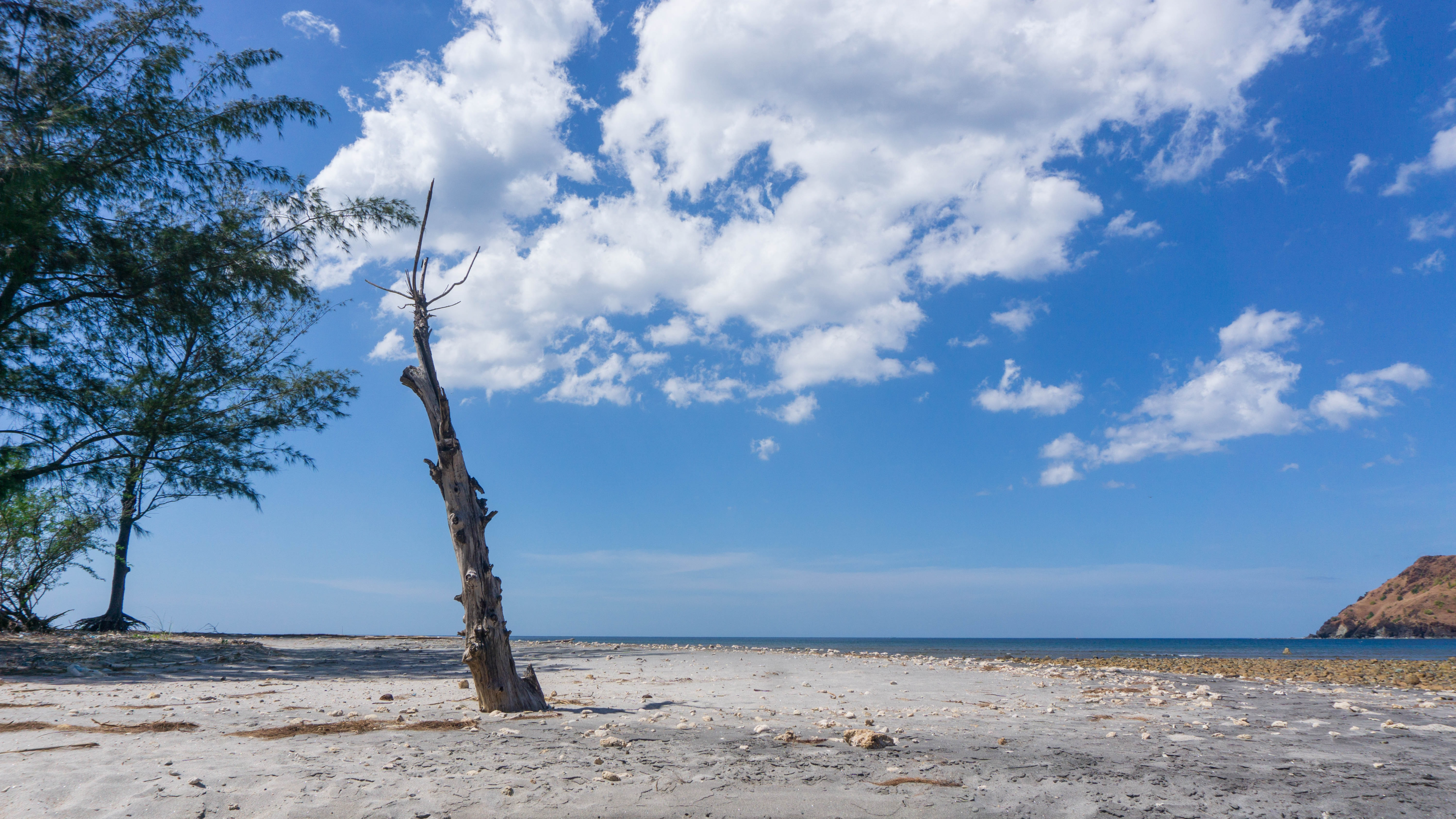 A well-known tourist destination in the Philippines, Zambales is a province in the Central Luzon Region overlooking the West Philippine Sea. It's home to many points of interest, like the breathtaking crater lake at Mount Pinatubo (an active volcano) and the ancestral home of the former president, Ramon Magsaysay.
However, the main reason why tourists come flocking to the area every year is for the beautiful beaches and coves that Zambales has in abundance. Some of the most popular include Nagsasa Cove, Baloy Beach, and Talisayen Cove. This makes Zambales the perfect destination for those who love water sports, although there are plenty of other activities to enjoy here too.
If you're planning a trip to this picturesque region of the Philippines, chances are you've been mulling over your accommodation options and wondering which one could be the best for you – that's where we come in.
In this article, we provide you with a breakdown of some of the best Zambales beach resorts to help you narrow down your options.
What are you waiting for? Check out our guide below and start planning the ultimate getaway to Zambales today!
15 Best Zambales Beach Resorts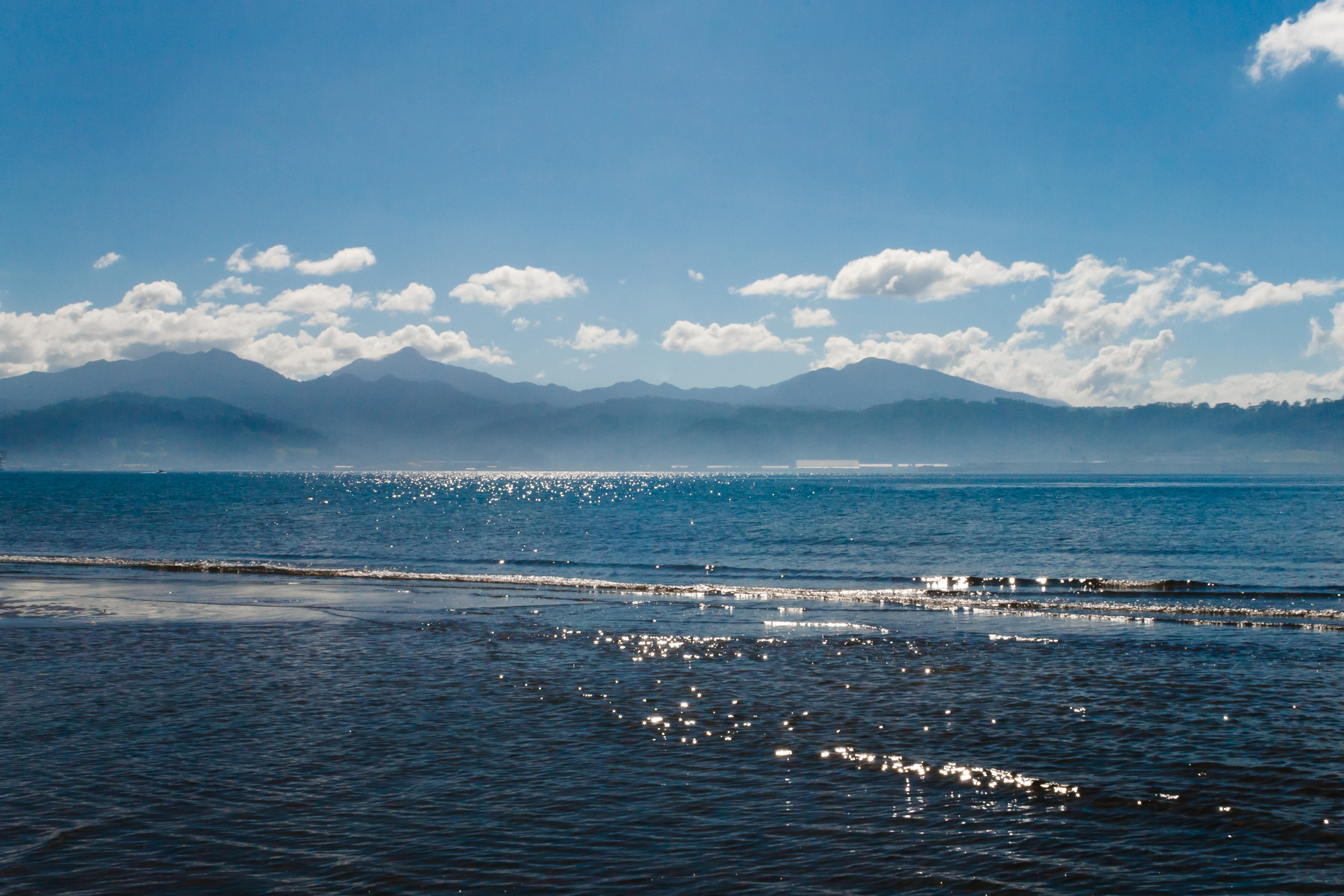 If this is your first visit to Zambales, you're in luck! Below is a list of some of the best beach resorts in Zambales.
1. Arirang Beach Resort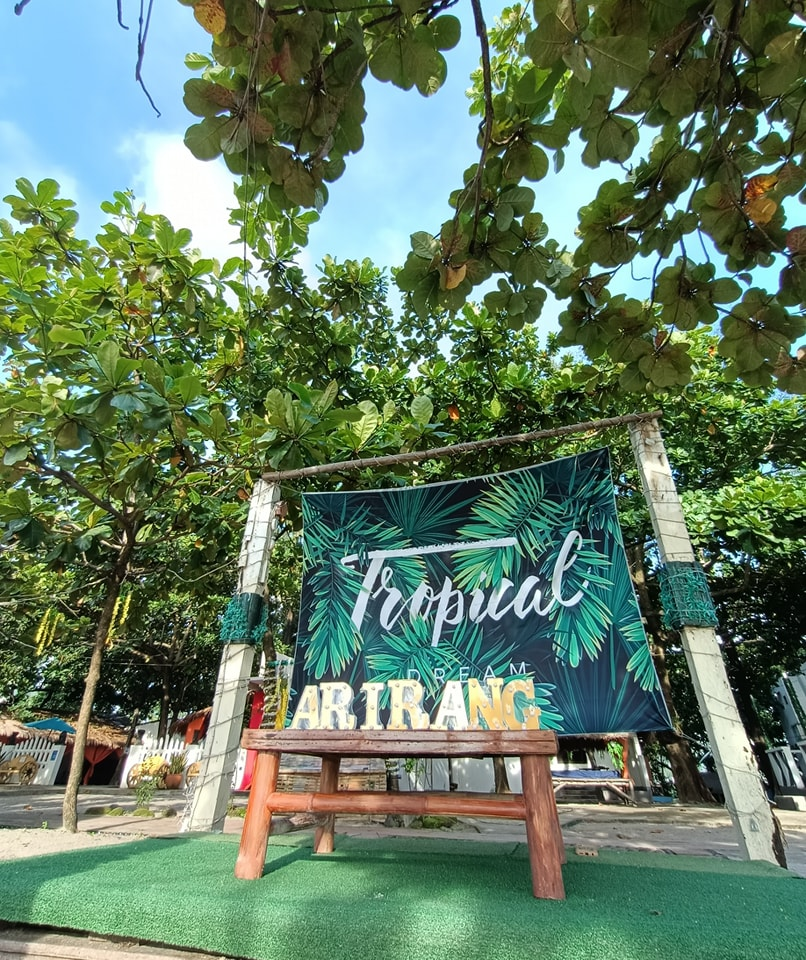 Offering low-key accommodation on the beach, Arirang Beach Resort is a great option for those looking for an affordable place to stay near San Antonio.
The modest cottages and dorms come with shared bathrooms and fans, while upgraded units feature air conditioning, TVs, patios, and en suite facilities. A campsite is also available.
On-site amenities include a beach volleyball court, a pool table, BBQs, and karaoke facilities. There's also a casual beachfront restaurant serving Korean cuisine. Breakfast is available at a surcharge.
Nearby attractions include the Capones Island Lighthouse, Agnain Cove, and Camara Island. There are also hiking trails up Mount Pundaquit for those looking for an active way to explore the area.
2. aZul Zambales Beachfront House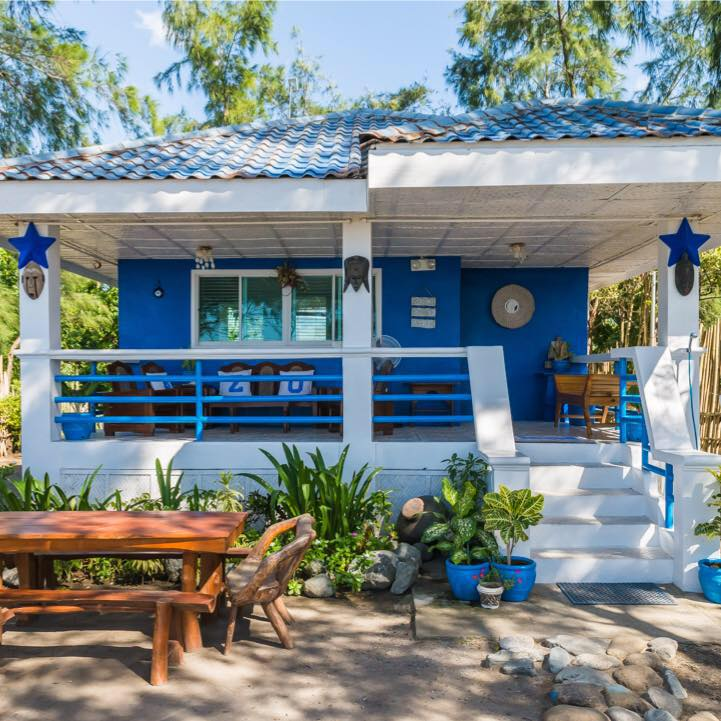 With the beach out in front and the mountains out back, aZul Zambales private beach house offers guests the best of worlds. True to its name ("aZul" is derived from the Spanish word for blue), the entire resort is decked out in a blue color scheme; from the walls to the roof to the bed sheets to the toothbrush holder in the bathroom.
You can't get much closer to the beach here either, with the sand coming right up to the porch steps leading to the front door. Amenities include all the basic home conveniences, such as a stove, refrigerator, and utensils in the kitchen, and a hairdryer, towels, and toiletries in the bathroom. The house also comes equipped with Wi-Fi and air conditioning.
Guests can spend their days strolling by the beach, lounging in the hammock, or swimming in the lake behind the beach house.
3. Bakasyunan Resort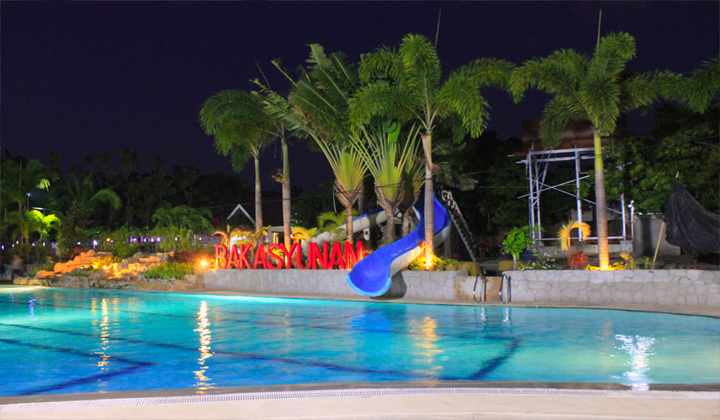 Occupying a 7-acre property overlooking the West Philippine Sea, this casual resort set among tropical gardens is the perfect retreat for anyone looking to unplug from the daily grind.
It offers several types of accommodation, ranging from rooms with flat-screen TVs and minifridges to simple dormitories with bunk beds. Certain rooms come with verandas. There's also a treehouse.
Facilities at Bakasyunan Resort include an outdoor swimming pool, a kiddie pool, a lagoon where you can fish, beach access, and water sports equipment hire. There's also a playground for the kids, a basketball court, conference facilities, and mini-golf.
If you enjoy spending time in the water, this beachfront resort could be for you! It's also the perfect place for conferences, team-building events, and regular family or barkada vacations.
4. Blue Rock Resort
Located on the lively Baloy Long Beach, this laid-back hotel offers low-key accommodation with a casual open-air restaurant, seasonal floating bar, beach access, and a swimming pool. Free private parking is available and an airport shuttle can be arranged.
The rooms are simply furnished with everything you need for a comfortable stay, including cable TV and a minibar. Some have living rooms and/or dining areas. Kids aged 11 years and under stay for free with an adult. 24-hour room service is also available.
Blue Rock Resort is around 3 miles from the Harbor Point shopping mall and 9 miles from the rides and attractions at Tree Top Adventure.
5. Cabo De Roca Villas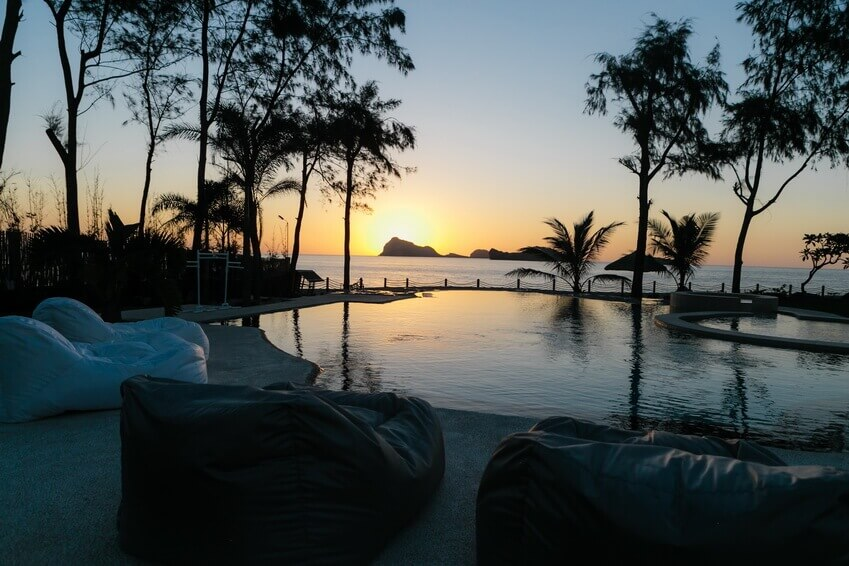 This upscale beachfront resort in Pundaquit is the perfect place for those looking to get away from it all. Cabo De Roca has private villas overlooking lush gardens and the ocean beyond, also offering some of the most spectacular views of the sunset.
Amenities include a private pool, a clubhouse with a restaurant, free private parking, and daily housekeeping services.
In addition, the resort offers several rooms and suites to choose from, including a lavish 3-bedroom villa that sleeps up to 15 guests, spacious family rooms that can accommodate between 3 and 4 people, and cozy rooms for couples. All the rooms are bright and airy, featuring all-white décor with wood accents, and come with air conditioning.
If what you're after is a premium resort with all the bells and whistles, look no further than Cabo De Roca!
6. Crystal Beach Resort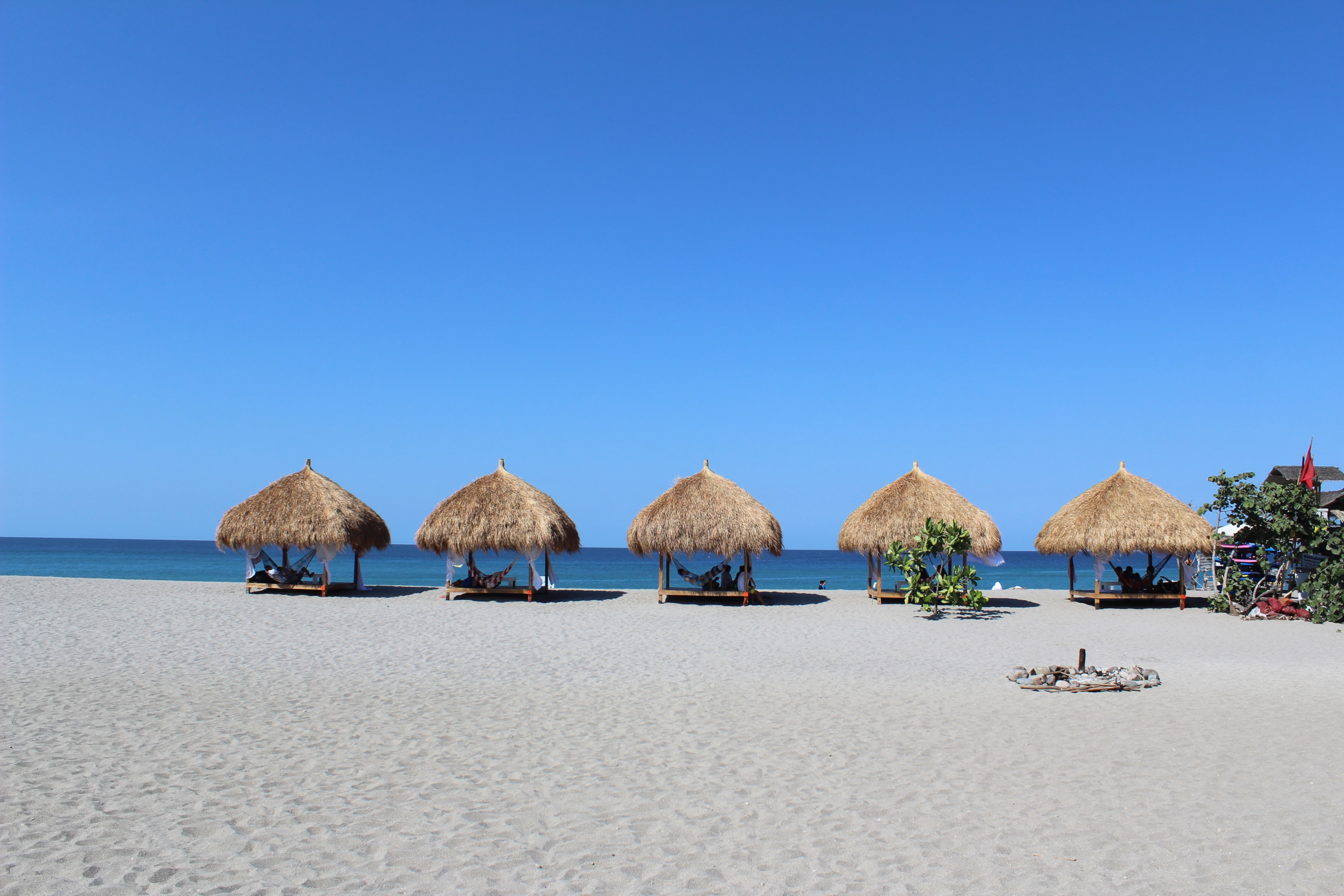 Located just minutes away from the city center in the San Narciso part of Subic Bay is this laid-back resort that's right on the beach.
The Crystal Beach Resort offers direct beach access to guests, a free shuttle ride to the Subic Bay Airport, free private parking, and free Wi-Fi in all public areas. A complimentary breakfast is included and pets are allowed. The resort can also arrange surfing lessons for guests who want to hit the waves.
Additionally, getting in and around Subic Bay is easy with the resort's car rental services. The concierge can also assist guests with making tour bookings, dining reservations et cetera. Other amenities include daily housekeeping, massage services, a shared lounge/TV area, BBQ facilities, and an on-site restaurant and bar.
7. Dawal Beach Resort Zambales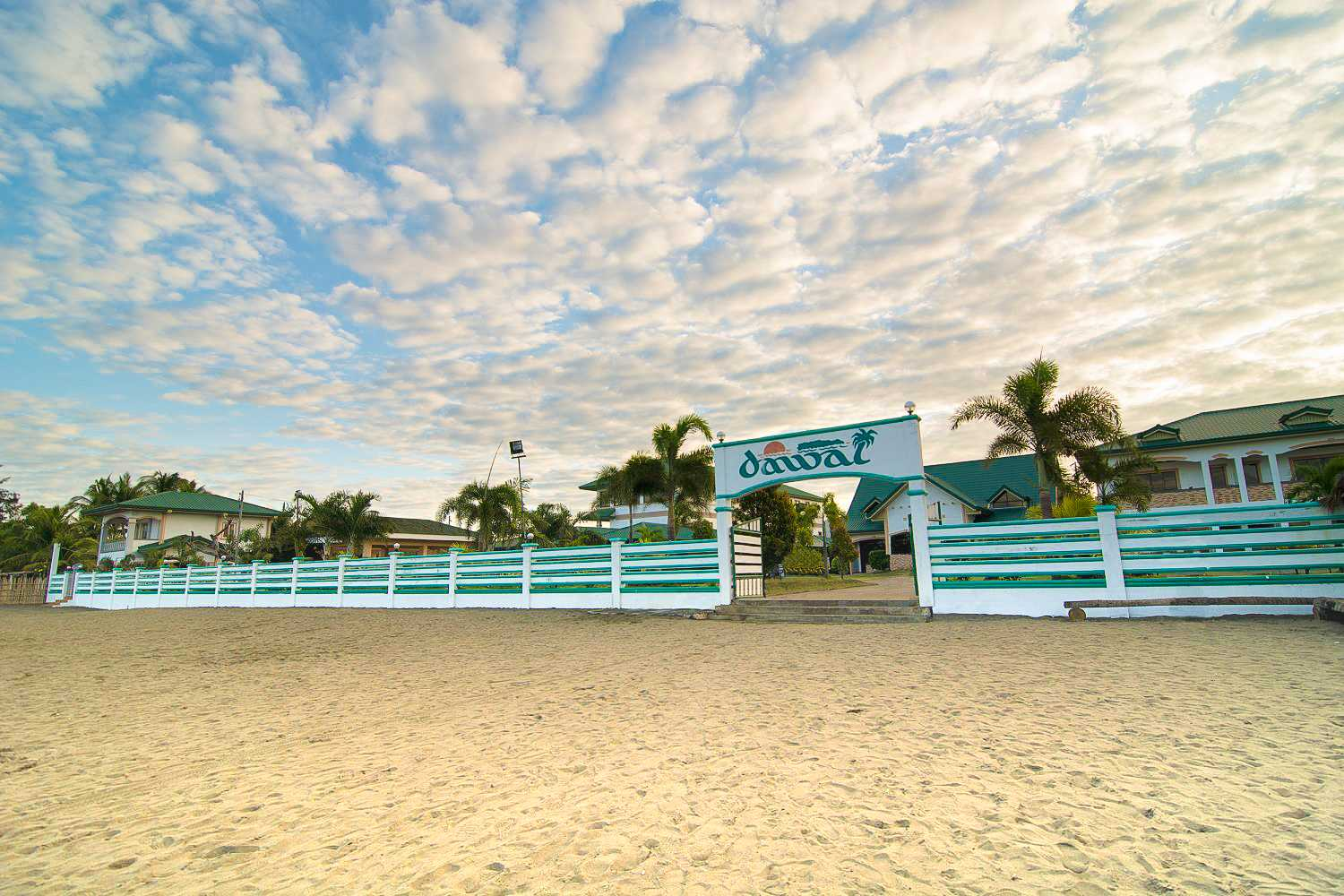 Located in Candelaria, Zambales, this idyllic coastal retreat is perfect for families and couples seeking a relaxing getaway.
Accommodation options range between executive and deluxe rooms, both of which offer magnificent pool and ocean views.
The swimming pool is one of the main highlights of the Dawal Beach Resort, offering a great place to cool off on a hot day. Other amenities include free Wi-Fi, free parking, a spa, and air conditioning in all the rooms.
There are also plenty of attractions to see nearby, such as the renowned Potipot Island with its serene beaches and crystal-clear waters that are ideal for kayaking, snorkeling, and swimming.
8. Golden Sunset Beach Resort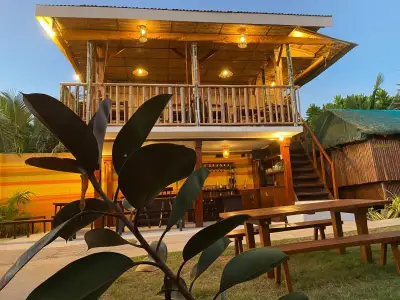 Arguably one of the best Zambales beach resorts for its relaxed atmosphere and spectacular sunsets, Golden Sunset Beach Resort is a great option if you're looking for accommodation in Zambales.
It offers a selection of rooms, villas, and cottages that cater to different types of travelers, including families, couples, and tour groups. All the accommodations come with air conditioning and free WiFi.
In terms of amenities, the Golden Sunset Beach Resort boasts more than one swimming pool, a jacuzzi, a restaurant and bar for casual dining, a sunset viewing deck, and a music lounge.
So, if you're looking for a laid-back stay in a picturesque setting with plenty of beach-related activities to take part in (and, of course, beautiful sunsets!), Golden Sunset Beach Resort could be for you!
9. Mangrove Resort, Subic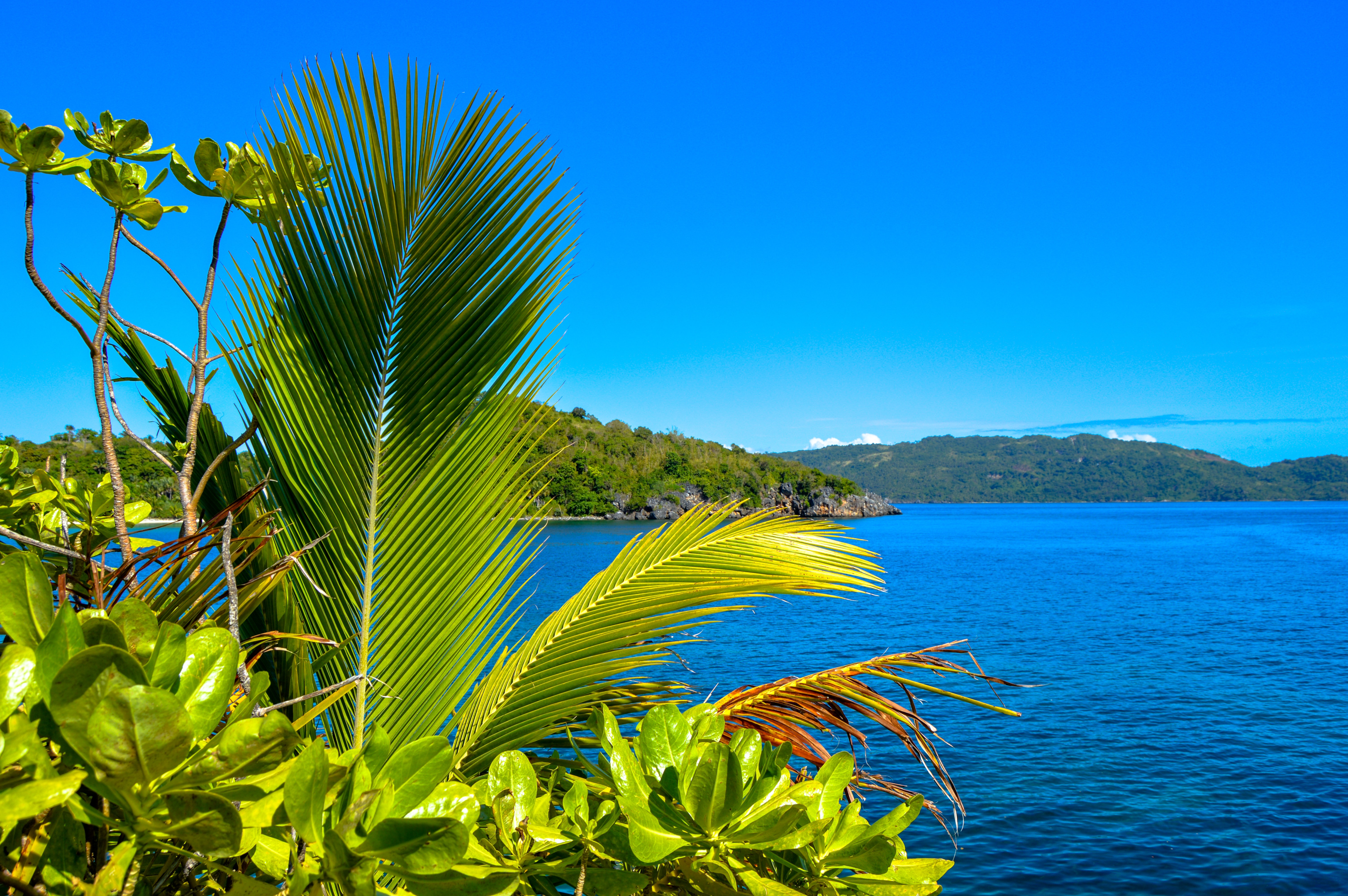 This laid-back beachfront resort overlooking Subic Bay is a great option for those who want to be near the beach, but still want to be within easy reach of the shops and restaurants in Baloy Beach.
The relaxed rooms come with flat-screen TVs and access to free WiFi. Upgraded units feature balconies, minifridges, and tea and coffeemaking equipment; some add living rooms and/or views of the bay. 24-hour room service is also available.
Other amenities include complimentary parking, an outdoor infinity pool, an open-air restaurant and bar, a sundeck, and direct access to the beach, while water sports are available at the nearby Driftwood Beach.
If you enjoy sightseeing, recreation, and dining, the Mangrove Resort in Subic Bay is an excellent choice!
10. Marahuyo Cove Beach Resort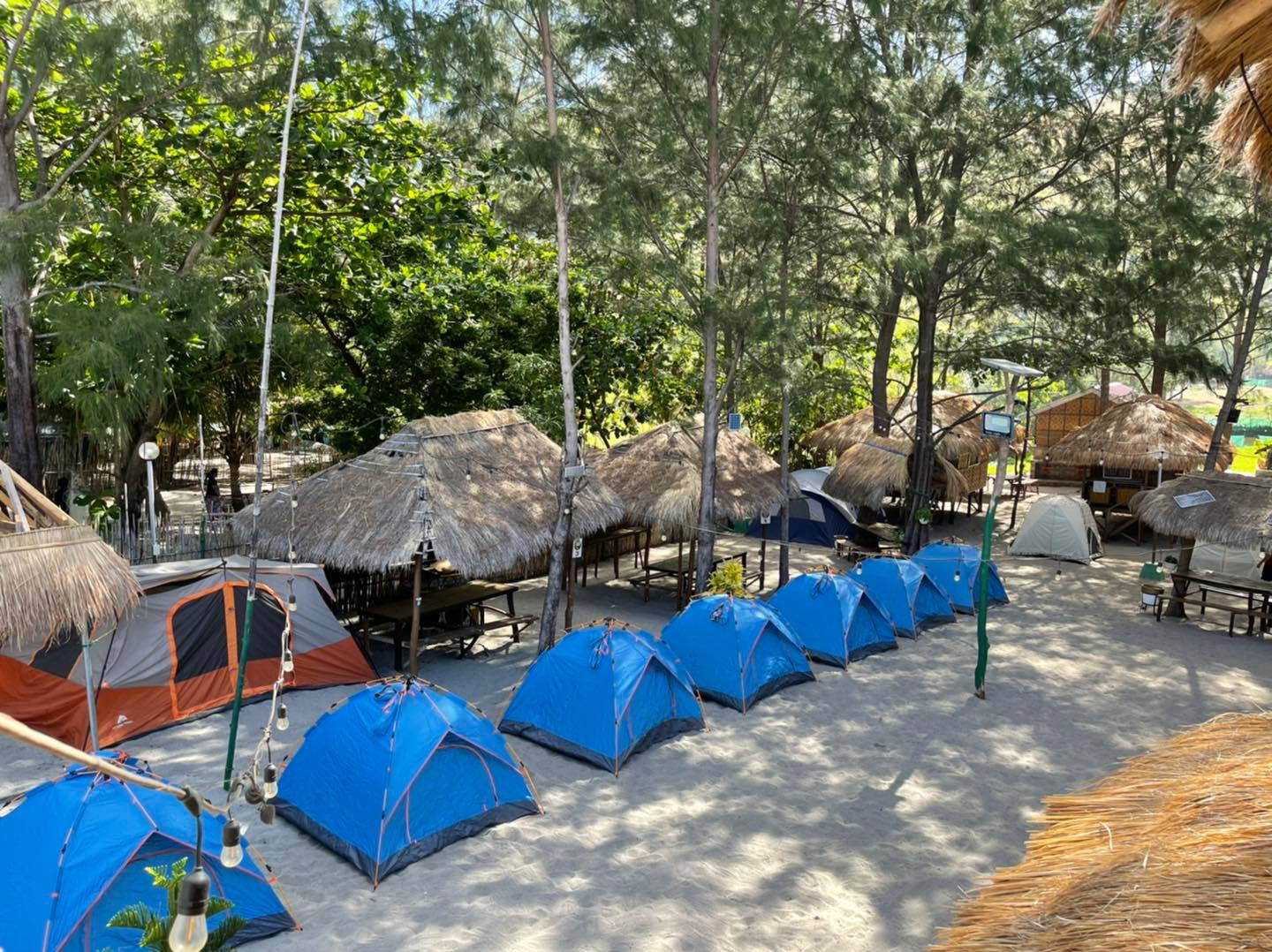 Located in Nagsasa Cove, this Zambales Beach Resort is a 1-hour boat journey from Pundaquit Port in San Antonio, making it one of the more remote beach resorts on this list. Being off-the-grid, Marahuyo Cove is the perfect place for immersing yourself in nature.
The resort offers rustic yet cozy accommodations in the form of Kubo rooms (traditional Filipino houses on stilts), beachfront rooms, and a private house. The house is equipped with its own kitchen, toilet, and bath, while the other lodgings share a communal bath and shower area and a basic camp kitchen. There are also open cottages for cooking, dining, and lounging that can be rented for an additional fee.
Other amenities include a gorgeous swimming pool and a viewing deck that offers amazing 360-degree views of the mountains and the sea.
If you love the idea of getting back into nature with nothing but the basics, then Marahuyo Cove is one of the best beach resorts in Zambales for doing just that.
11. Tereeza's Beach Resort
A relatively new resort in Cabangan; Tereeeza's Beach Resort offers "affordable luxury" to guests looking for accommodation on the beach.
All the rooms in the three-story building face the ocean, offering spectacular views of the sunset. There's also a traditional Bahay Kubo directly on the sand, just steps away from the water. Amenities include a swimming pool and a jacuzzi, plus free WiFi and parking.
In terms of things to do, you can enjoy beach volleyball, kayaking, and snorkeling, as well as a bonfire on the beach. If you're looking for something to get your adrenalin pumping, Tereeza's Beach Resort also offers exciting activities like jet skiing, offshore fishing, and ATV rides at a surcharge.
12. Treasure Island Resort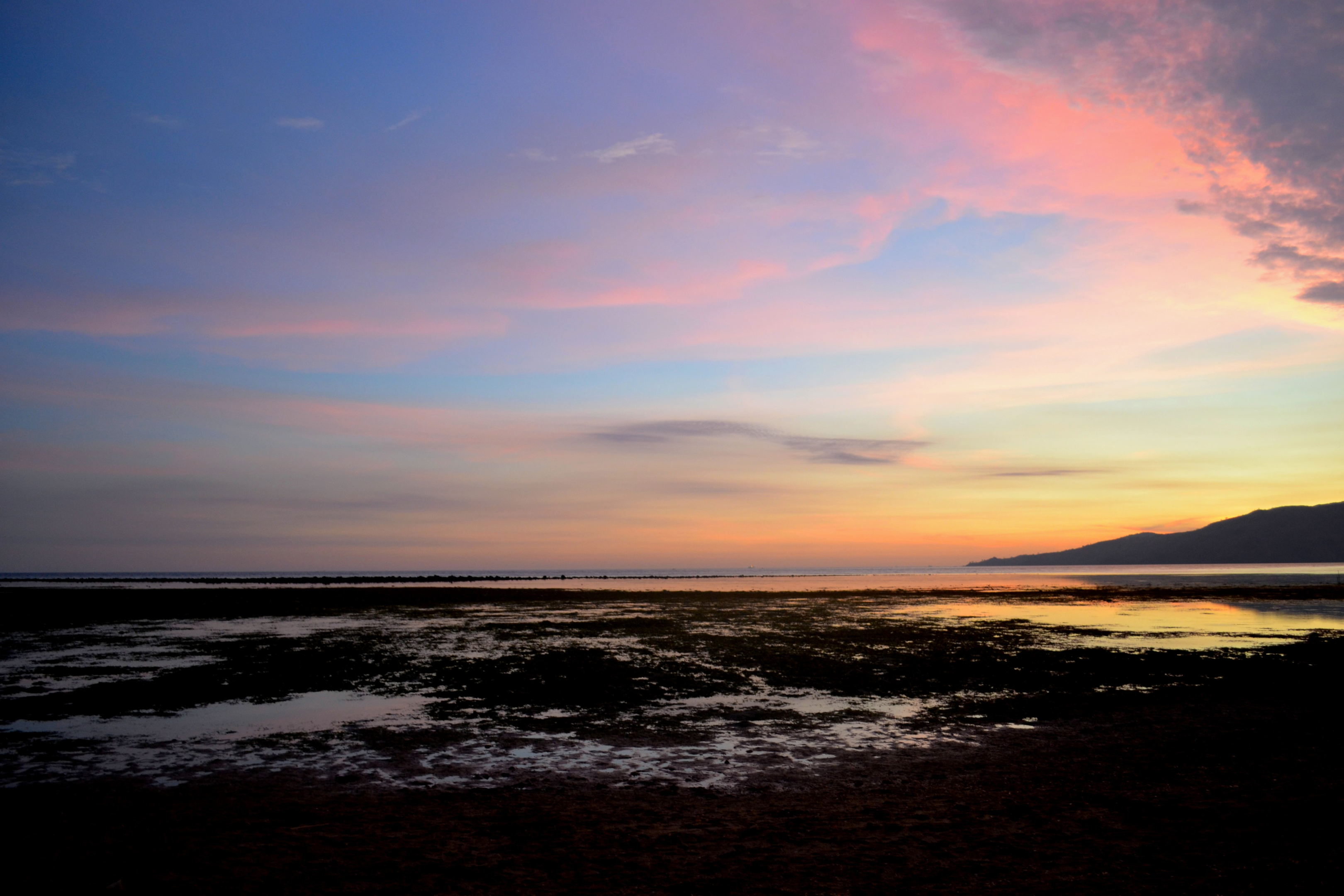 Offering affordable accommodation in Subic Bay, this laid-back beachfront resort on Baloy Long Beach Road is the ideal place for a seaside getaway with family or friends.
Unpretentious rooms featuring colorful accents come equipped with cable TV, minifridges, free WiFi, and safety deposit boxes. Upgraded units, some with ocean views, add sitting and/or dining areas, while family rooms have sleeping alcoves. Suites feature separate living rooms; some have coffeemakers.
Amenities include an expansive outdoor pool and a hot tub, as well as a 24-hour restaurant. Free parking on-site is also available.
If you're looking for things to do and places to visit nearby, Treasure Island Resort is around 5 miles from Olongapo City and about an hour's drive from Ocean Adventure Subic Bay. There are also plenty of Filipino-style eateries along the Olongapo-Bugallon Road.
13. Trinidad Beach Resort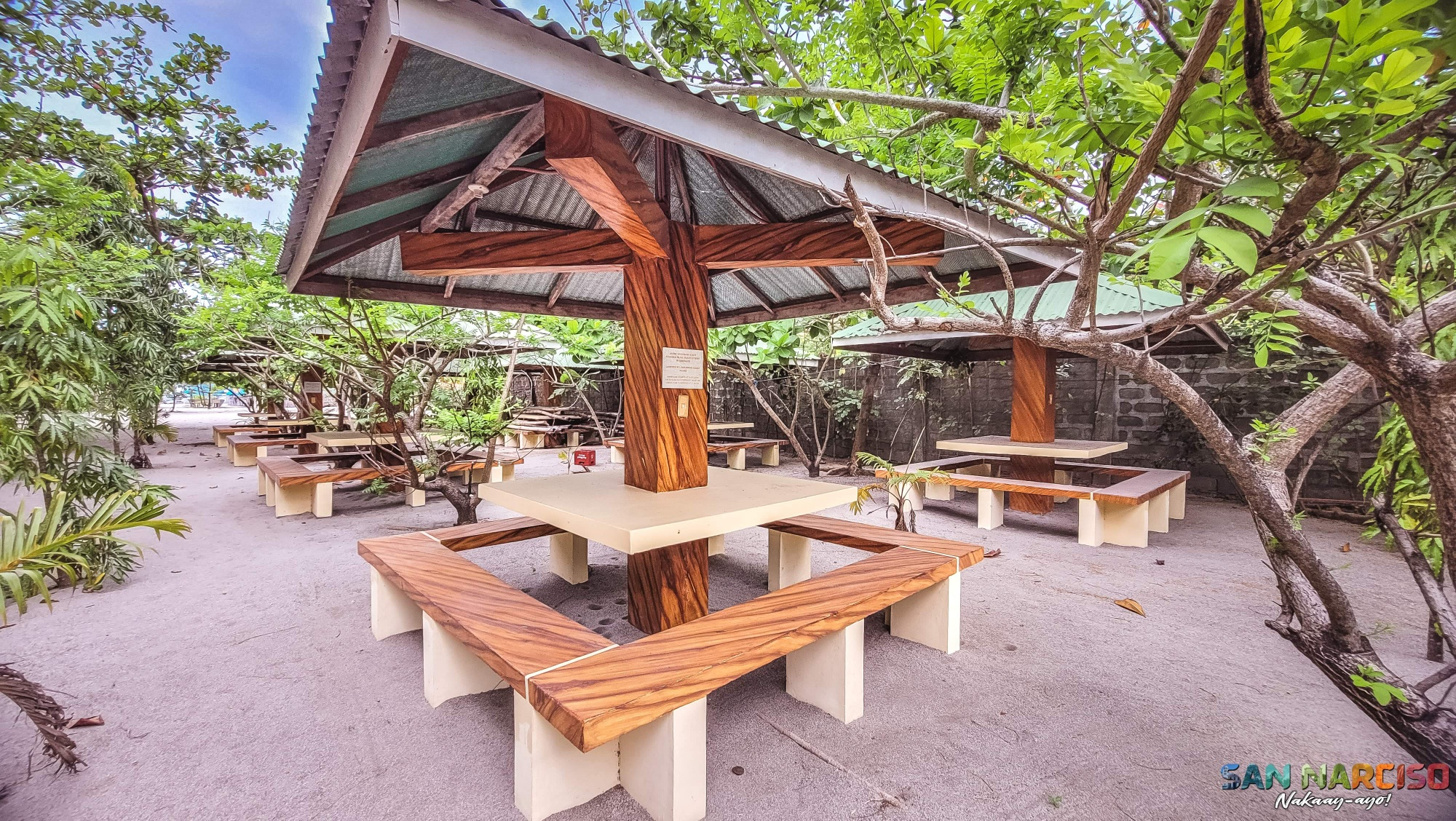 If you're looking for accommodation in Zambales that won't break the bank, Trinidad Beach Resort in San Narciso is a great option.
It offers a range of affordable cottages and villas on the beach with activities like basketball and badminton, videoke (karaoke), and water sports. Free WiFi is also available and there is a restaurant on-site.
So, if you're looking for a fun-filled vacation on the beach that provides great value for money, Trinidad Beach Resort could be the place for you!
14. Searenity Suites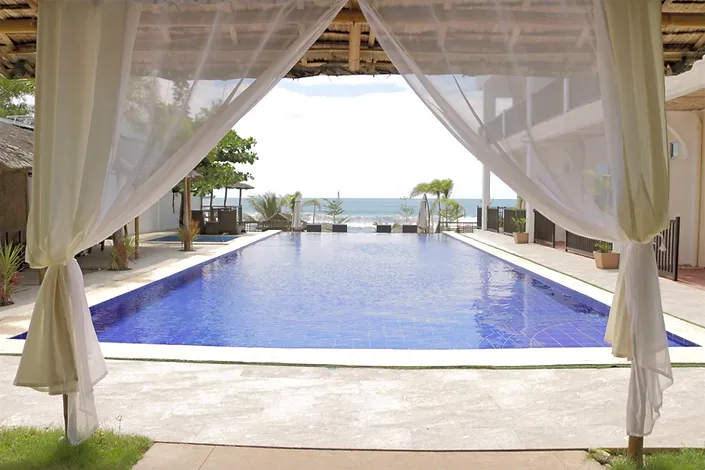 Set on a tranquil beach overlooking the South China Sea, this laid-back Zambales Beach Resort is the perfect place to relax and unwind.
Each one of the bright and airy rooms and suites is decorated with colorful accents and come with TVs, minifridges, and access to free WiFi, as well as balconies or terraces. Some offer ocean views and/or direct access to the swimming pool. A complimentary breakfast and parking are included.
On-site facilities include an outdoor infinity pool and a hot tub, a bar/restaurant, and a game room. Guests also have access to a wide variety of water sports, such as fishing, scuba diving, snorkeling, jet skiing, island hopping, and more.
Additionally, if you're looking for a place to host a private event, Searenity Suites is an excellent option for everything from weddings to corporate functions.
In terms of nearby attractions, this Zambales beach resort is 6 miles from Pier Beach and 10.5 miles from Lubong-Nangoloan Falls.
15. Yellow Slipper Beach Resort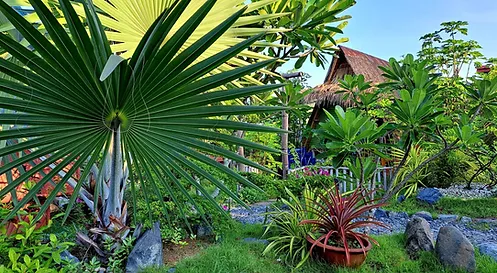 Featuring a bohemian theme, this private beach resort in Cabangan offers a simple yet relaxing retreat for visitors looking to get away from it all.
The rooms consist of traditional Filipino Kubos made from local wood and bamboo that are all named after different flowers such as Bougainvilla, Kalachuchi, and Sunflower.
The Yellow Slipper also offers a variety of activities that will appeal to guests with all kinds of interests, including stone balancing, star gazing, and biking around the area.
With its rustic charm and range of activities, the Yellow Slipper Beach Resort is the perfect place to unplug from the daily grind.