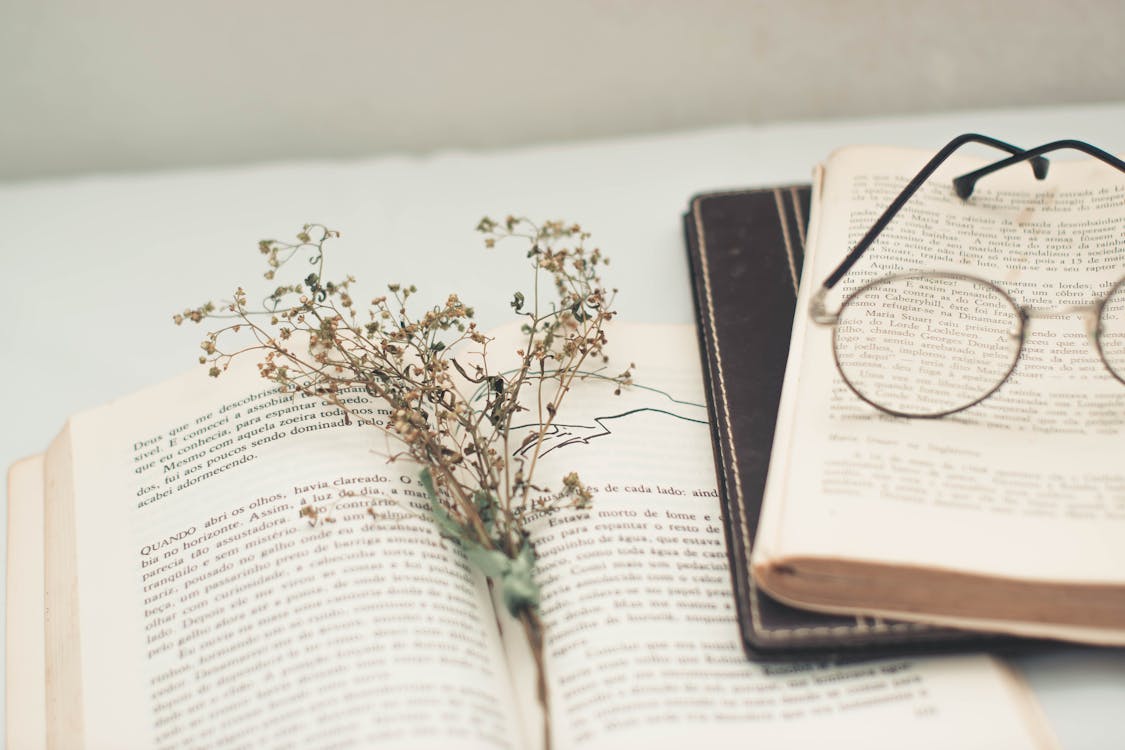 There is something quite calming about the smell of leather book covers and the sound of paper scraping upon paper as you flip through the pages of a well-read novel. If you're a bookworm just like me, you'll be delighted to know that Asheville has a variety of bookstores that serve as the perfect paradise for us book lovers.
There are plenty of things that make a good bookstore, including the breadth of stock, the condition of the books, friendly staff, and a light and comfy environment to sit down and read in. But let's be honest, nothing beats bookstores with great display shelves!
If you're looking for the best bookstores in Asheville, here are six of the places to check out in the city for great reads.
Downtown Books and News
Located on North Lexington Ave, Downtown Books and News is a beloved bookstore in Asheville, NC that specializes in selling used and rare books on a range of subjects, including metaphysical & occult, hippie how-to, homesteading, self-sufficiency, Eastern medicine, zines, and illustrations.
If you're like me who just enjoys reading inside the bookstore after purchase, you'll find old movie theater seating and school desks littering this downtown Asheville store.
Fun fact: Downtown Books and News has knowledgeable proprietors offering curated $20 bags filled with books chosen based on your personal preferences.
Store information
Website: dbnbooks.com
Email: dbnbookstore@gmail.com
Phone: 828.253.8654
Address: 67 North Lexington Ave.
---
Battery Park Book Exchange
Feeling a bit posh? You're going to love Battery Park Book Exchange. This excellently decorated used bookstore in the Grove Arcade is one of the city's top places to go to for top-notch retail and dining. Customers can pick up a book they would like to purchase and read it while sitting comfortably in lounge chairs and sipping on a nice glass of champagne, which they can trade for certain used books. If you're looking to people watch while reading and sipping champagne (which is a lot harder than it sounds), Battery Park Book Exchange offers outdoor seating.
Apart from its champagne bar and wine bar, Battery Park also offers charcuterie boards, live music, readings, book clubs and parties, especially on the weekends.
Battery Park Book Exchange specializes in books about North Carolina, the history of America and areas in the country's South, and the Civil War. But as with the nature of used bookstores, Battery Park's offerings change constantly.
Store information
Website: batteryparkbookexchange.com
Phone: 828.252.0020
Address: 1 Page Ave #101
---
Asheville Comics
In most literary circles, comic books are often overlooked. However, there are many absolute gems out there offering a great plot and fantastic graphics… and a lot of these can be found at Asheville Comics.
Despite its unassuming exterior, Asheville Comics is a haven for all things related to comics. The bookstore sells a comprehensive selection of comic books, including titles like Batman Ego and Other Tails, Local Man, Draculina, Liquid Kill, Immoral X-Men, Blue Book, and The Trident of Aurelia.
Apart from comics, the bookstore also sells apparel, action figures, role-playing games, board games and even sports cards.
While there is no tentative date, Asheville Comics is also planning to host game nights and offer snacks and drinks at their store.
Store Information
Website: ashevillecomics.com
Phone: 828.252.0020
Address: 2270 Hendersonville Rd #4, Arden, NC 28704
---
Malaprop's Bookstore/Cafe
Malaprop's Bookstore/Cafe is long considered to be the heart of the city's book-selling business, and rightfully so. Malaprop's is the definition of small, local bookstores of times long past. And while it has embraced the "online selling" culture, the charm of old bookstores still remains.
Malaprop's is an independent bookstore that carries a selection of hot coffee drinks and plenty of great reads, including manuals on becoming a Jedi and memoirs on discovering lost cities. It also carries a lot of fiction and non-fiction reads, some of which are bestsellers.
If you're feeling quite adventurous, you can sign up for their "Blind Date" program. Essentially, you can choose from a number of wrapped books bearing a card with evocative adjectives and phrases about its plot. You'll only get to see the book you've picked after purchase.
As with many bookstores, Malaprop's hosts events featuring novelists, writers, historians, and poets. You can check out the schedule on their website.
Store Information
Website: malaprops.com
Email: info@malaprops.com
Phone: 828.254.6734
Address: 55 Haywood Street
---
Firestorm Books & Cafe
Located in West Asheville, Firestorm Books & Cafe is a collectively-owned racial bookstore and community event space that aims to provide a collaborative environment to book their workers and patrons. In the bookstore, you'll find rows upon rows of off-beat, underground, and independently published materials. They also carry titles from AK Press, PM Press, Chelsea Green Publishing, Feral House, and Pioneers Press.
Many events are held in Firestorm Books & Cafe, including workshops, film screenings, fundraisers, and presentations. In addition, you can enjoy their organic drinks, including coffee and tea. They also serve locally-made delicious vegan pastries.
Store Information
Website: firestorm.coop
Email: info@firestorm.coop
Phone: 828.255.8115
Address: 610 Haywood Rd
---
Bagatelle Books
Bagatelle Books in Asheville, North Carolina is one the newest on the list. Located in West Asheville, this used bookstore specializes in selling rare reads and prides itself on carrying "more esoteric and scarce titles."
Bagatelle Books carries contemporary books and brand-new releases, though you may have to scour through their collection to find them. It also has a YA and children's section carrying more popular titles, including the Diary of a Wimpy Kid.
That being said, we really recommend dropping into Bagatelle Books if you are looking for a specific title or one that is harder to find in mainstream bookstores.
In addition to its plethora of books, Bagatelle Books is also frequented by part-time shop dog Katie. Trust us, it couldn't get cuter than that.
Store Information
Website: www.bagatellebooks.com
Email: info@bagatellebooks.com
Phone: 828.774.5585
Address: 428 C Haywood Road