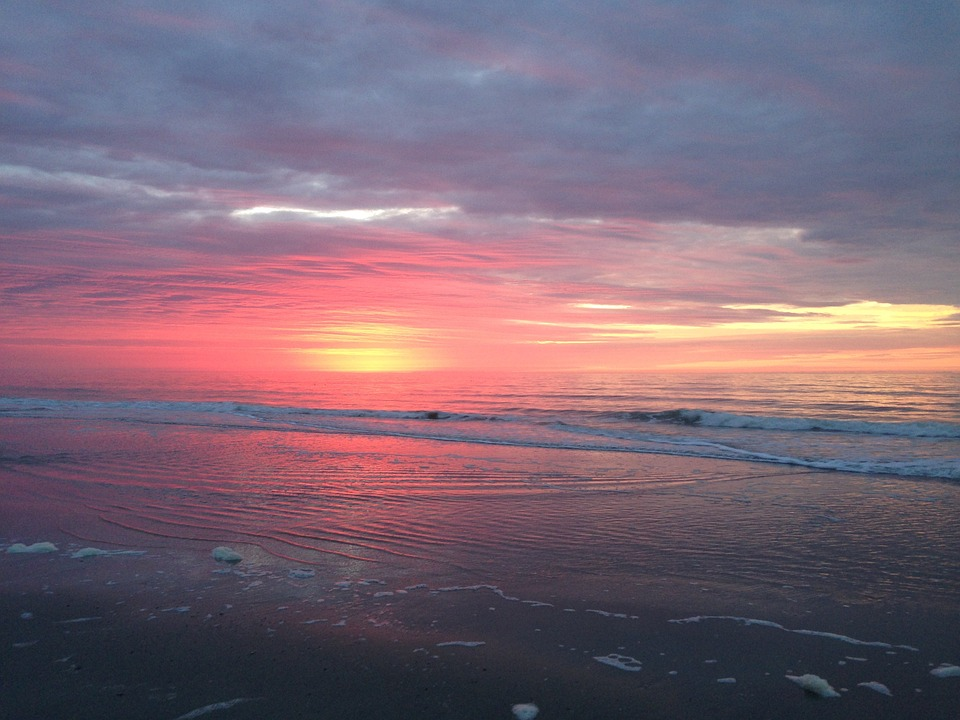 From white sand beaches and endless miles of mesmerizing tidal coastline to unparalleled seafood restaurants and laid-back residents, South Carolina is riddled with beautiful beach towns of all kinds.
If you're planning a holiday to a relaxed beach town, you'd be hard-pressed to find a better destination than the South Carolina coast. This state is ideal for a warm-weather getaway to serene shores, where you can spend your days sipping on delicious cocktails, dining in the seafood capital of the country, and working on your tan.
If you're looking for a surfing adventure like no other, Folly Beach has you covered, while downtown Charleston offers all the historical enrichment you could ask for. Volleyball tournaments, kayaking, sunbathing on pristine beaches, and swimming through water clearer than glass are just some of the amazing attractions that make South Carolina beaches so enchanting.
However, sandy beaches are not all there is to look forward to, as South Carolina beach towns all carry their own unique personality and story that is certainly worth exploring.
Don't know where to start? We'll make it simple. You can start right here with our list of the 12 best South Carolina beach towns that are guaranteed to make for the perfect beach vacation filled with unforgettable memories and unrivaled experiences.
1. Folly Beach
Folly Beach deserves a spot at the top of the list of best South Carolina beaches, as it is widely recognized as one of the best destinations for everything from family getaways to weddings and honeymoons.
The white sand beaches found at Folly Beach serve as an idyllic backdrop for surfing, boating, sandcastle building, or simply lounging in the sun. This amazing South Carolina beach town features plenty of places that will set you up with all the equipment you need for a day of kayaking, paddleboarding, sailing, and so much more.
A visit to Folly Beach won't be complete without a relaxing walk down the famous Folly Beach Pier. The Morris Island Lighthouse is the perfect place to get immersed in the hypnotizing views of the area before heading back to one of the many charming hotels or rental homes on Folly Island.
Beyond the captivating Folly Beach, the island also plays host to the lovely Center Street Beach, where you'll find loads of eager surfers at the break of sunrise, along with charming bars, ideal for a refreshing drink at dusk.
2. Myrtle Beach
Myrtle beach has long been a major tourist attraction, and for good reason. This stunning South Carolina beach town boasts a plethora of incredible dining options and shopping hubs, in addition to impressive amusement parks, an aquarium, a trampoline park, and the famous Alabama Theater.
Myrtle Beach is undoubtedly one of the best beach towns in South Carolina for families, with innumerable activities for kids and adults alike to indulge in. Coined the Grand Strand, Myrtle Beach is home to some amazing attractions, including several fishing piers, the famous SkyWheel, and the Oceanfront Boardwalk and Promenade.
At the end of a long day of exploring the endless white sandy beaches and taking in the breathtaking natural beauty of Myrtle beach, you're sure to want something to satisfy your seafood cravings.
Myrtle Beach impresses with its wide range of waterfront seafood eateries and steakhouses that offer everything from carefully sculpted masterpieces to true American comfort food. Head down to North Myrtle Beach to relish in an Ella's Ice Cream delight.
3. Hilton Head Island
Hilton Head Island is an adventurer's paradise, with ziplining and fishing excursions available in abundance. Some of the best beaches of the Atlantic Ocean are set on Hilton Head Island, from Burkes Beach and Folly Field Beach to Coligny Beach.
Hilton Head Island opens a world of kayaking adventures across the stunning salt marshes and parasailing above the tranquil waters of the Intracoastal Waterway. If you can't stay away from the water, consider renting a boat for the day and exploring all the beautiful beaches this island boasts.
If you prefer dry land, Hilton Head Island offers a wide selection of hiking and biking trails through scenic surroundings, of which the Harbour Town Lighthouse is particularly noteworthy. Sports enthusiasts can play the day away at one of the many tennis courts and golf courses, and the Hilton Head Symphony Orchestra is sure to intrigue any culture buff.
4. Kiawah Island
Nothing quite compares to the magic of Kiawah Island Beach, with its world of outdoor activities, stunning beaches and rivers, and miles of majestic forest landscape.
With over ten miles of unrivaled sandy beaches and various local grills to enjoy, Kiawah Island is a wonderful place to get a taste of authentic island life.
The island is also riddled with incredible wildlife, including alligators and sea turtles, which you can admire while floating across the serene waters on a kayak or canoe. The Kiawah Island Golf Resort is truly something to behold and boasts all the luxury you could need from an island breakaway.
Ian Brown, CC BY 2.0 <https://creativecommons.org/licenses/by/2.0>, via Wikimedia Commons
5. Edisto Beach
Edisto Beach is set in one of the most amazing beach towns, or rather islands, of South Carolina. The serene shores of Edisto Beach are perfect for families looking to spend some quality time on an unmatched beach holiday.
Edisto Beach is so well looked after and clean that it would be a real challenge to find a better place for kids to run free. Beyond the beautiful shoreline, Edisto Island also offers countless exciting activities for all ages, from whale and dolphin watching to visiting age-old plantation houses.
If you're up for some recreation, you will be spoilt for choices, including shoreside camping, hiking and biking trails, fishing on a boat tour, kayaking on the ocean, and so many more. Edisto Beach State Park is also a haven of natural beauty, with crystal clear ocean waters reflecting the wildlife in their natural habitat.
6. Pawleys Island
Want to escape reality for a week or two? Head to Pawleys Island for an experience that will revive every part of you. This charming barrier island features a world of water-based fun and countless lovely rental homes to round off the perfect getaway.
Some of the most popular activities to enjoy on the water on Pawleys Island include:
Kayaking
Fishing
Walking by the harbor on the boardwalk
The Blue Wave Adventures Dolphin Tour
Enjoying a boat tour
Beyond the water activities on Pawleys Island, the land has its fair share of excitement. The restaurants and shops on mainland South Carolina will keep you entertained for hours. Be sure to visit the South Carolina Maritime Museum and the Strand Theater in Georgetown to gain some insight into the history and culture of the state.
7. Sullivan's Island
Set near historic downtown Charleston, Sullivan's Island is a blissful oasis and, though small, offers a world of dining and shopping options you simply can't miss.
After hours of sailing and sunbathing on some of the most pristine beaches on the East Coast, head down to Fort Moultrie to be transported to the Revolutionary War.
The great thing about coastal towns is that nobody expects you to dress up for dinner, so you can head straight to one of the many world-class eateries on Sullivan's Island in your casual beach wear.
Sullivan's Island is within close reach of Charleston Harbor, so you will have easy access to all the amazing attractions Charleston is home to, including top-class entertainment and shopping hubs.
8. Surfside Beach
Surfside Beach is one of the best coastal towns in South Carolina, boasting clean and restful beaches perfect for those looking to escape the hustle and bustle of everyday life.
Huntington Beach State Park is the perfect spot for a fishing excursion, while the sandy beaches will have you encapsulated in relaxation.
Natural beauty and recreational activities aren't solely confined to Huntington Beach State Park, as the Brookgreen Gardens is also a wonderful place to spend the day, especially if you have kids who are fond of animals.
From waterparks and games on the serene shores to go-karting and mini-golf adventures, Surfside Beach has something for every taste and preference.
Lance L Lowry, CC BY 3.0 <https://creativecommons.org/licenses/by/3.0>, via Wikimedia Commons
9. Seabrook Island
Located just a short drive from Charleston, Seabrook Island offers a world of wonder and houses some of the best South Carolina beaches you'll ever find.
You'll have to rent a home if you want to spend some time on Seabrook Island as it is a gated community, but at least security and high standards are guaranteed.
From paddleboarding, sailing, and kayaking to horseback riding and championship golf courses, this idyllic coastal town offers a diverse array of activities that will tempt you to stay a few more days.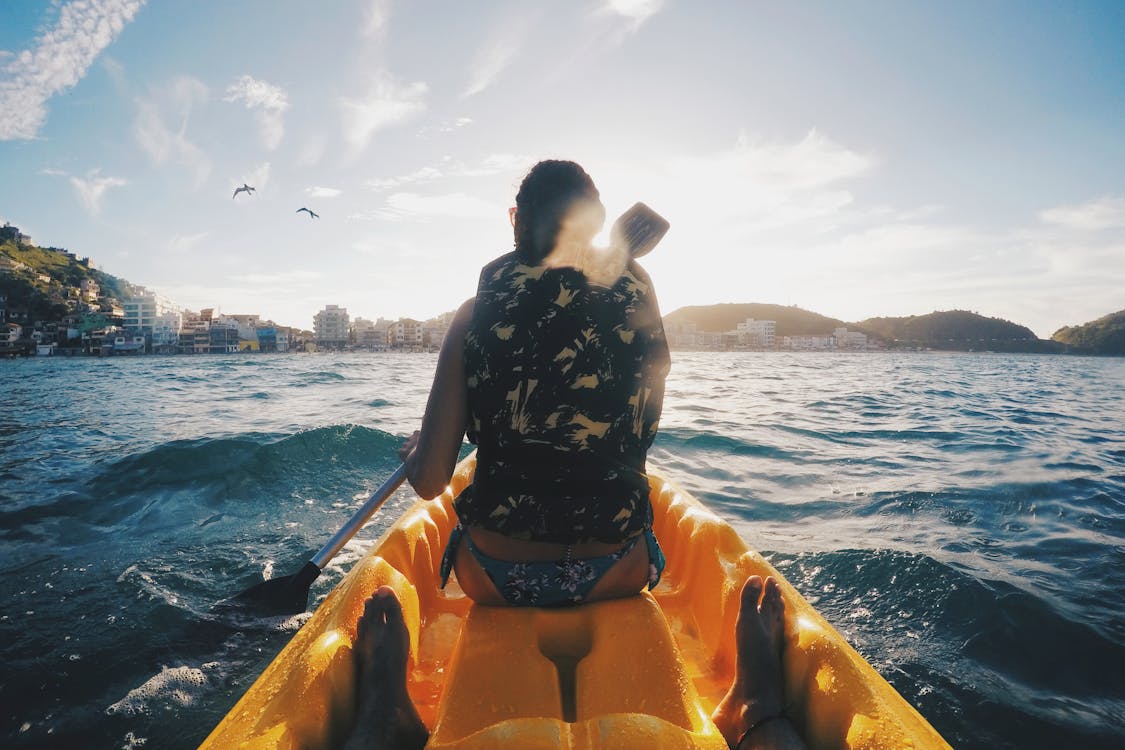 10. Isle of Palms
During your visit to Charleston, you simply have to spend some time in the picturesque town of Isle of Palms. This euphoric barrier island offers easy access to downtown Charleston and a myriad of outdoor adventures that are sure to get your blood pumping.
The Isle of Palms beach is accessible via 50 different points and typically plays host to visitors partaking in sailing, kayaking, surfing, fishing, and swimming. Families should head down to the Isle of Palms County Park, where umbrella rentals, lifeguards, and outdoor showers contribute to the perfect beach day.
There is also a selection of golf courses where you can play a round or two before enjoying a picnic on the scenic sand dunes or indulging in perfectly cooked meals at one of the many available grills in one of the best beach towns in South Carolina.
Brian Stansberry, CC BY 4.0 <https://creativecommons.org/licenses/by/4.0>, via Wikimedia Commons
11. Murrells Inlet
Most beach towns in South Carolina are known for their impeccable seafood, but Murrells Inlet certainly takes the cake. Known as the Seafood Capital of South Carolina, Murrells Inlet is abundant in historical significance and culture, in addition to the multitude of world-class seafood restaurants that attract thousands.
Many claim that what makes Murrells Inlet one of the best beach towns in South Carolina is that it offers the best of both worlds. Whether you want to spoil yourself with a platter of oysters at one of the fantastic restaurants before unwinding on the picturesque beaches all day or lose yourself in the town's fascinating art scene, you can do it all in Murrells Inlet.
This amazing beach town is an authentic fishing village, so you can expect friendly sailors and fishermen to greet you with smiles while hauling in the catch of the day.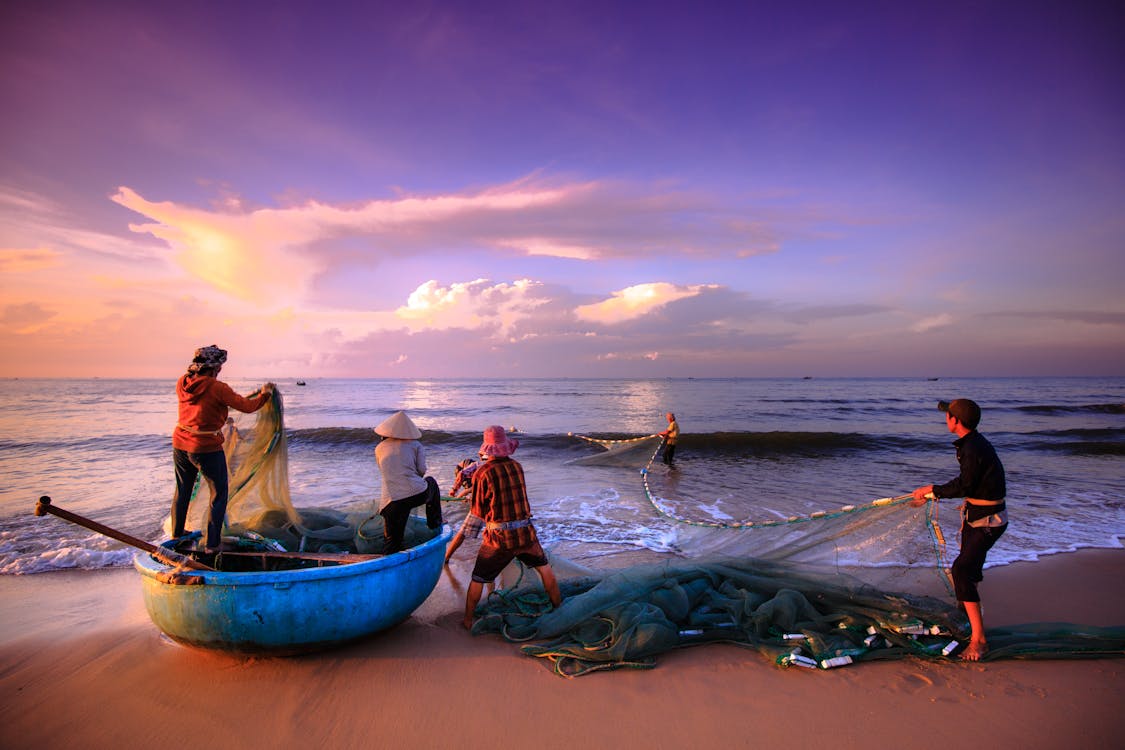 12. Litchfield Beach
Curious travelers looking for a peaceful shore will fall in love with the gorgeous Litchfield Beach. Just a stone's throw away from Myrtle Beach, Litchfield is a more quiet and less crowded alternative and boasts miles of unspoiled white sand.
You can also grab your clubs and head over to one of the many top-quality golf courses while the hiking and cycling enthusiasts sample the extensive Waccamaw Neck Bikeway stretching from Pawleys Island to Murrells Inlet.
Laura Blankenship, CC BY-SA 2.0 <https://creativecommons.org/licenses/by-sa/2.0>, via Wikimedia Commons
In Closing
As you can see, South Carolina beaches and coastal towns leave little to be desired, and we hope this list of the best beaches in the state has made the choice of which ones to try out first a bit easier.
We all deserve some downtime every once in a while, and South Carolina serves as the perfect place to do so, with some of the most incredible beaches and beach towns in the country.
So grab your book, sunglasses, and beach towel, and make your way to the South Carolina coast for a seaside getaway like no other. Whether you're looking to work on your tan, discover the history behind the best beach towns in South Carolina, or enjoy some thrilling watersports, the opportunities are limitless.