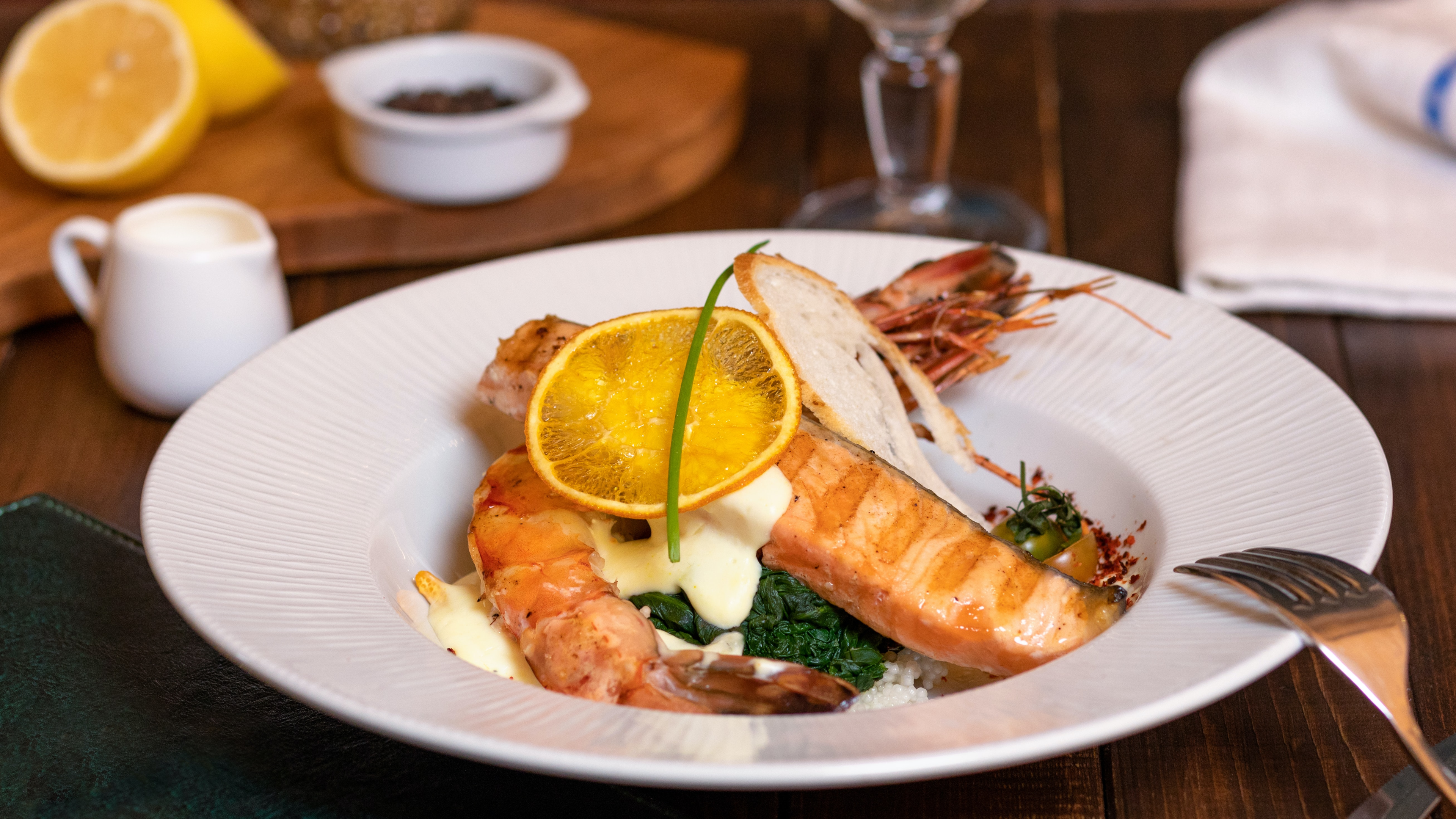 A thriving coastal town located on a barrier island in Dare County's Outer Banks, Duck is a popular vacation destination among many due to its laid-back beach town vibes. There are also plenty of things to do here, from shopping at the many boutiques in the center of downtown to playing putt-putt, to fishing, and – naturally – kicking it back on the beach.
With so many things to keep you occupied, you're bound to work up an appetite. Below, we have compiled a list of some of the best restaurants in Duck, NC, including all the local favorites for breakfast, lunch, and dinner.
Without further ado, let's dive into a few of the best Duck restaurants.
10+ Best Restaurants in Duck, NC
1. Aqua Restaurant
If you're looking for some of the best waterfront dining in Duck, head to the Aqua Restaurant. True to its name, this local establishment boasts spectacular ocean views from its wrap-around porch, which offers seating on a first come, first served basis.
Their lunch menu has a selection of soups, salads, sandwiches, and more. For dinner, choose from a variety of exquisite entrées made using fresh ingredients, locally-caught seafood, and grass-fed meats.
Get there early for pre-dinner drinks on the deck as the sun goes down, or stay late if you find yourself enjoying their live music. Whatever you decide to do, one thing is for sure: you'll find yourself returning to one of the best restaurants in Duck, NC time and time again.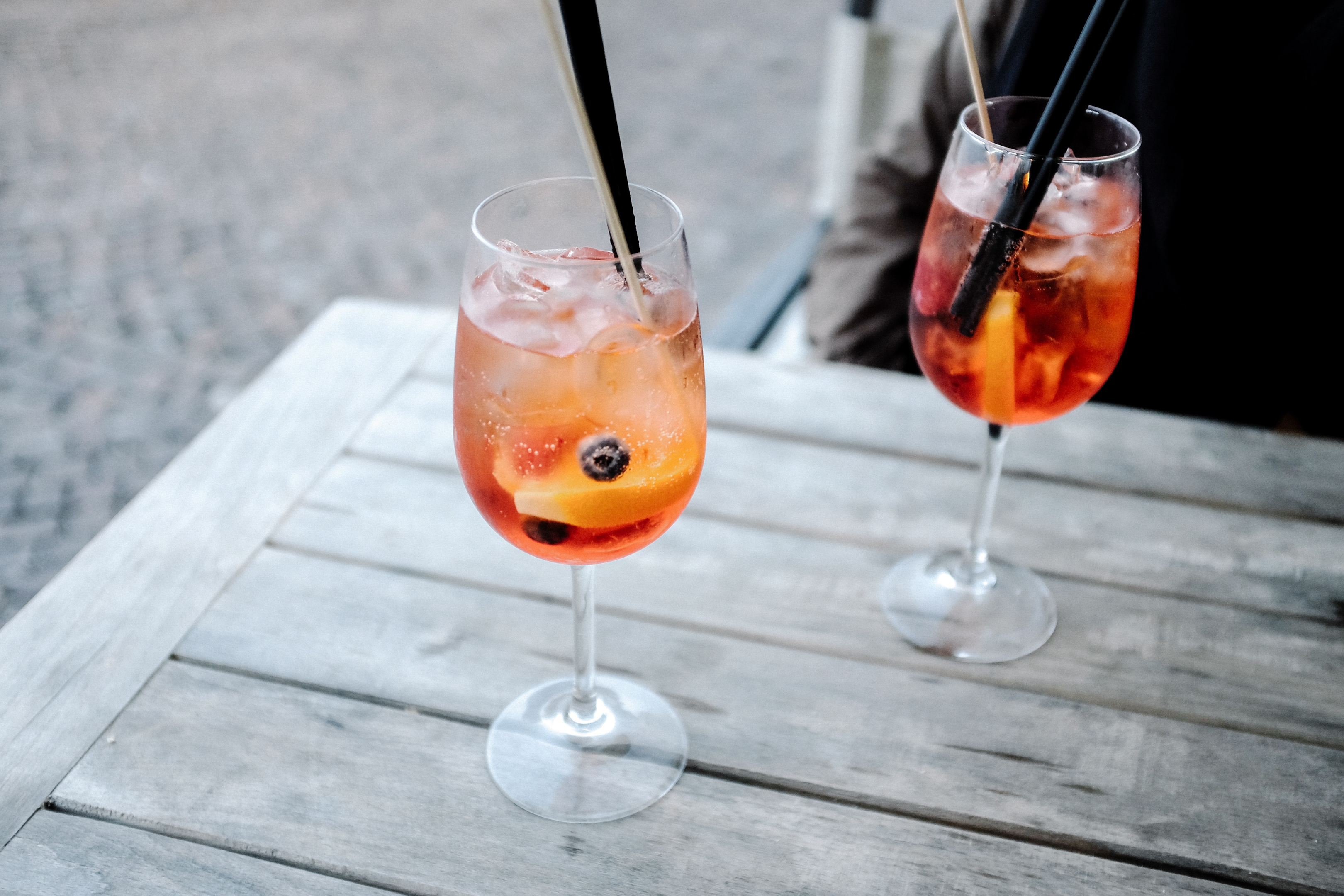 2. The Blue Point Restaurant
Offering traditional Southern cuisine with a creative twist, The Blue Point is ideal for those seeking a unique dining experience in Duck, NC.
It's here where you'll find a new dish to try every night, ranging from homemade pasta to the catch of the day. The Blue Point also offers a laid-back atmosphere that's in line with the town's relaxed beach vibe, plus the sunsets here are nothing short of spectacular.
Choose between the large or small plate menu, and be sure to leave room for one of their delectable homemade desserts. Once you've had your meal, head to the bar at the back for a refreshing cocktail, mocktail, or craft beer.
With so much to love, it's not hard to see why The Blue Point is one of the best restaurants in Duck, NC.
3. Coastal Cravings
Made popular by the TV show, Diners, Drive-ins, and Dives, Coastal Cravings is one of the best restaurants for anyone visiting Duck. They feature the only drive-thru in town, making it a great option for those looking for a quick bite. They also have an expansive outdoor area with yard games and live entertainment, perfect for those who are young at heart.
Their lunch and dinner menus consist of fresh seafood, tacos, steaks, and more. They also have a low-key outdoor bar known as the Tap Shack where you can find everything from soda to cocktails. You can also try one of their famous Seafood Pots To-Go, which you can take home to steam yourself.
All in all, if you're looking for a fun night out at one of the hottest spots in town, Coastal Cravings will not disappoint.
4. Duck Deli
If you're in the mood for simple yet delicious food, head to Duck Deli in the heart of town. This family-friendly restaurant is an Outer Banks tradition offering classic breakfast favorites, sandwiches, burgers, and, of course, traditional North Carolina BBQ. Their menu has also been expanded to include a variety of seafood dishes and sweet treats like hand-dipped ice creams, Sundaes, milkshakes, and smoothies.
A family-run business; Duck Deli is your go-to for a quick bite. Locals recommend their Spicy Smoked Hot Wings topped with blue cheese or ranch dressing, Philly Cheese Steak subs, and BBQ platters served with hush puppies and your choice of two sides.
They offer both indoor and outdoor seating, as well as a 'Picnic Garden' where you can enjoy live music during the Summer.
5. Duck Donuts
Duck Donuts is a donut shop unlike any other. Every single one of their donuts is made to order and can be customized according to what you like: from the coating to the toppings and even the drizzle! Not sure which combination of flavors to try? Choose from any one of their suggested 'Fan Favorites', like Bacon in the Sun, Blueberry Pancake, Beach Ball, or Strawberry Shortcake, to name a few.
Along with their freshly-made donuts, Duck Donuts also serves a variety of hot and cold beverages, including classic Americanos, Cappuccinos, and Lattes. If you're looking for something extra indulgent, try their S'mores or Cookie Crumble Frappe – delicious!
6. Duck Pizza
If you're looking for the best New York-style pizza in Duck, this family-operated restaurant is your go-to. Their hand-tossed pizzas are the most delicious thing you'll ever eat and can be ordered alongside other classic favorites like meatballs, wings, and curly fries. For those looking for a healthier option, they also serve fresh salads with your choice of dressing.
Duck Pizza is one of the most family-friendly restaurants in Duck and also has a dog-friendly patio. They are open Thursdays through Saturdays from 12 p.m. to 8 p.m. and Sundays from 3 p.m. to 7:30 p.m. As one of the best restaurants in Duck, this is definitely one you won't want to miss!
7. Eventide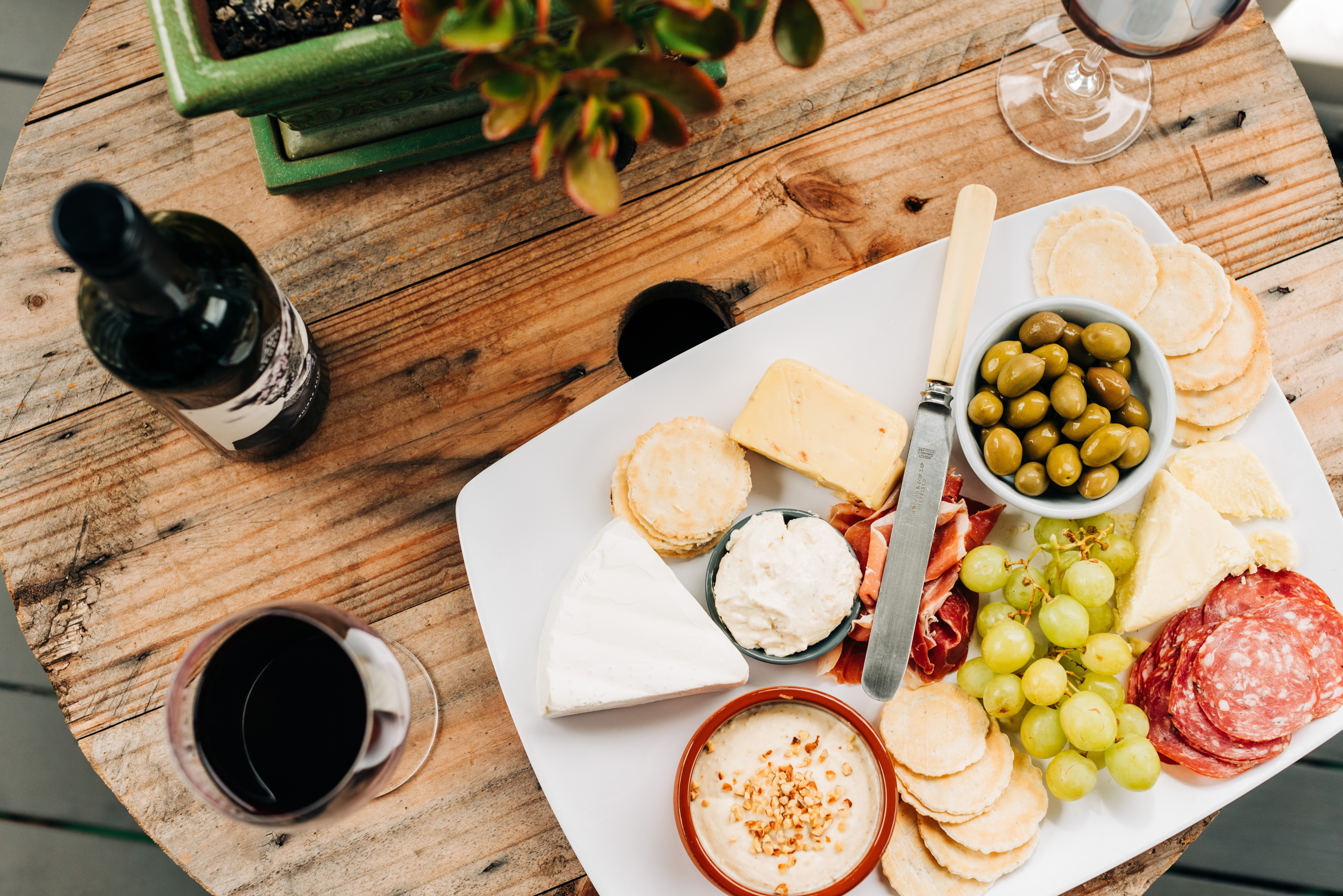 For the best lunch in Duck, NC, head to Eventide. This laid-back waterfront restaurant offers a mouthwatering selection of cheese boards, sandwiches, salads, and snacks. They also have a full bar with a large variety of wine and craft beer to choose from.
With their friendly service and relaxing vibe, you'll love hanging out here after spending the morning or afternoon at the beach. Grab yourself a seat outside on the patio and enjoy the gorgeous view while you sip on a glass of vino.
8. La Dolce Vita
Boasting one of the best Italian restaurants near Duck, NC, La Dolce Vita specializes in classic Italian cuisine. Think hand-tossed pizza, homemade desserts, and delicious Italian seafood dishes made with local ingredients.
Opt for a table inside or sit outside and enjoy the view of the Sound from their patio. They are open for dinner Tuesday through Sunday from 3 p.m. to 10 p.m., although they also offer drinks and light snacks.
For antipasti, try their mussels sautéed with spicy marinara or white wine, Italian crab cakes served with cilantro lime aioli, or their homemade soup of the day. For your main meal, try a local favorite, like their Veal Parmesan served on a bed of spaghetti, or their signature dish, sautéed crabmeat and shrimp in a sunrise vodka cream sauce tossed with penne pasta.
Although La Dolce Vita is located a little south of Duck in the neighboring town of Corolla, they are well worth the few extra minutes' drive.
9. Lifesaving Station
If you're looking for a fine dining experience on the Outer Banks, this upscale establishment at the beautiful Sanderling Resort is a great choice. The Lifesaving Station is the most casual out of all the restaurants at the resort and is considered by many to be the best spot for getting breakfast in Duck.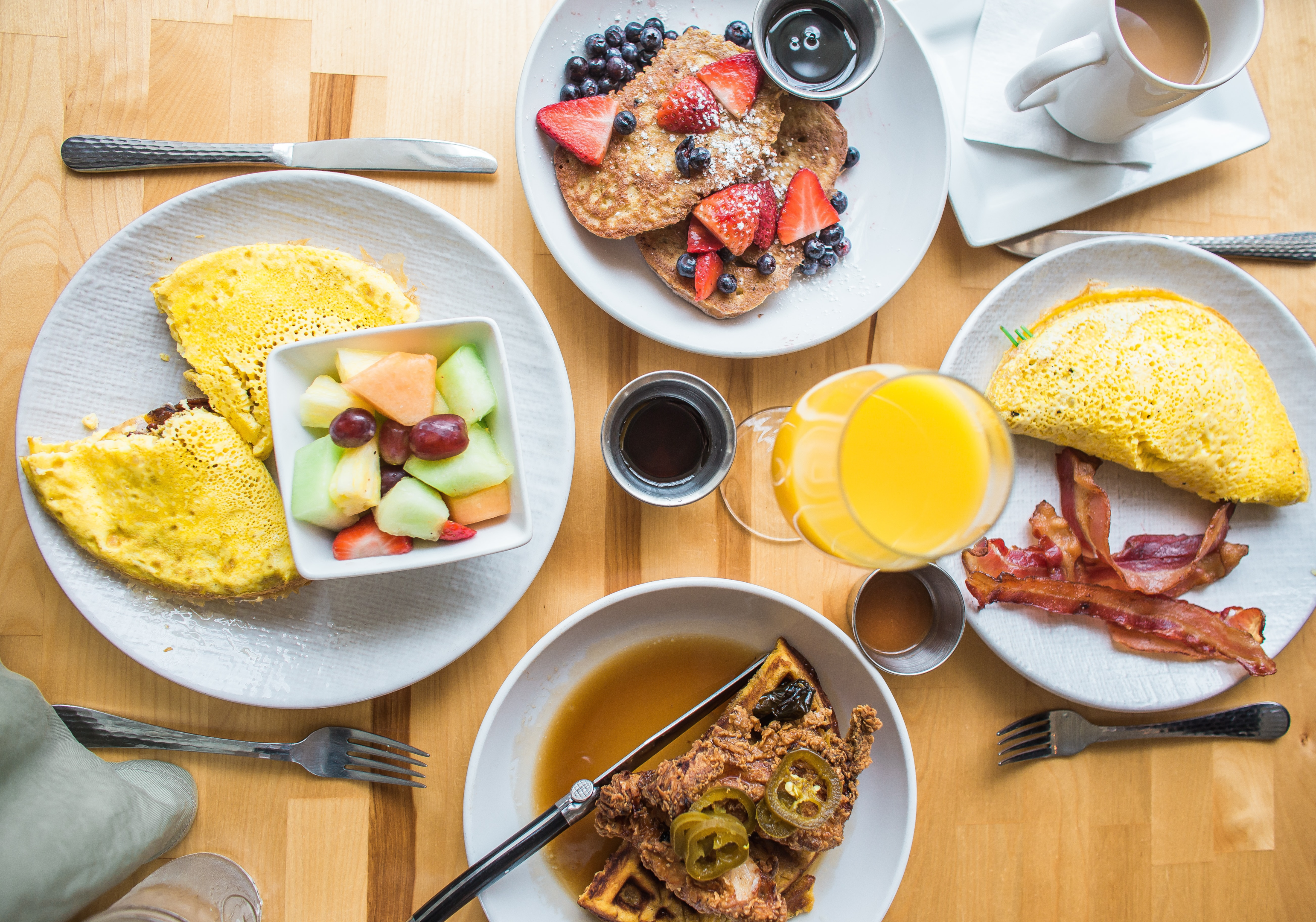 Occupying the historic Caffey's Inlet Life Saving Station No. 5 from which it derives its name, the Lifesaving Station offers a menu that pays homage to Southern coastal cuisine. Kick off your day on the right foot with their Outer Banks breakfast, blue crab benedict, or Surfer's Omelet. For lunch, try their Blackened Tuna 'BLT', Turkey Patty Melt, or Vegan Chorizo Tacos. Then, choose from a selection of enticing entrées for dinner, like their Southern fried chicken with a rosemary thyme gravy and bourbon mashed sweet potatoes or their sesame-crusted seared tuna served with a mixture of baby bok choy and shiitake mushrooms.
10. Paper Canoe
If you're looking for a fancy night out with gourmet food and a view to match, consider making a reservation at the Paper Canoe. This fine dining establishment is one of the best restaurants in Duck, and you'll immediately see why.
Their menu consists of fresh food prepared daily using local ingredients, all served in a warmly-lit setting with unobstructed views of the Currituck Sound. This is Outer Banks waterfront dining at its finest, and we can almost guarantee that you won't find a more romantic spot for dinner.
Order their skillet-seared scallops in a light vegetable curry sauce, grilled shrimp with smoked Gouda grits, or crab-stuffed shrimp with a wood-roasted pan sauce. They also have a special that changes daily, featuring anything from rustic wood-oven specialties to locally-caught Outer Banks seafood and handmade pasta.
11. Red Sky Café
Specializing in Outer Banks seafood, Red Sky Café has been delighting visitors and locals alike with fresh, creative dishes for over 15 years. Here, you'll find a selection of brunch and lunch items on the menu, like avocado on toast, shrimp and grits, and a sloppy joe made with black beans, chorizo, and fried eggs.
For those who want to eat well without the guilt, Red Sky also offers a Tastefully Fit Bowl, which consists of a mixture of roasted sweet potato, butternut squash, golden beets, a fresh green chickpea gremolata and an OBX hot honey to finish.
So, if you're looking for some of the best seafood that Duck has to offer, as well as a range of tasty healthful dishes at a reasonable price, Red Sky Café will not disappoint!
12. Roadside Bar and Grill
Set inside what was once a beachfront cottage in the heart of Duck, this charming establishment is one of the most popular restaurants in the village, and for good reason. The Roadside Bar and Grill serves up local seafood in a cozy setting that often features live music at their Backside Bar.
On the menu, you'll find a handful of local favorites like freshly-caught yellowfin tuna served on a bed of sushi rice, clam chowder, and seafood pasta alongside classic Southern dishes like tomato pie, shrimp and grits, and their brined, bone-in pork chop with a BBQ glaze.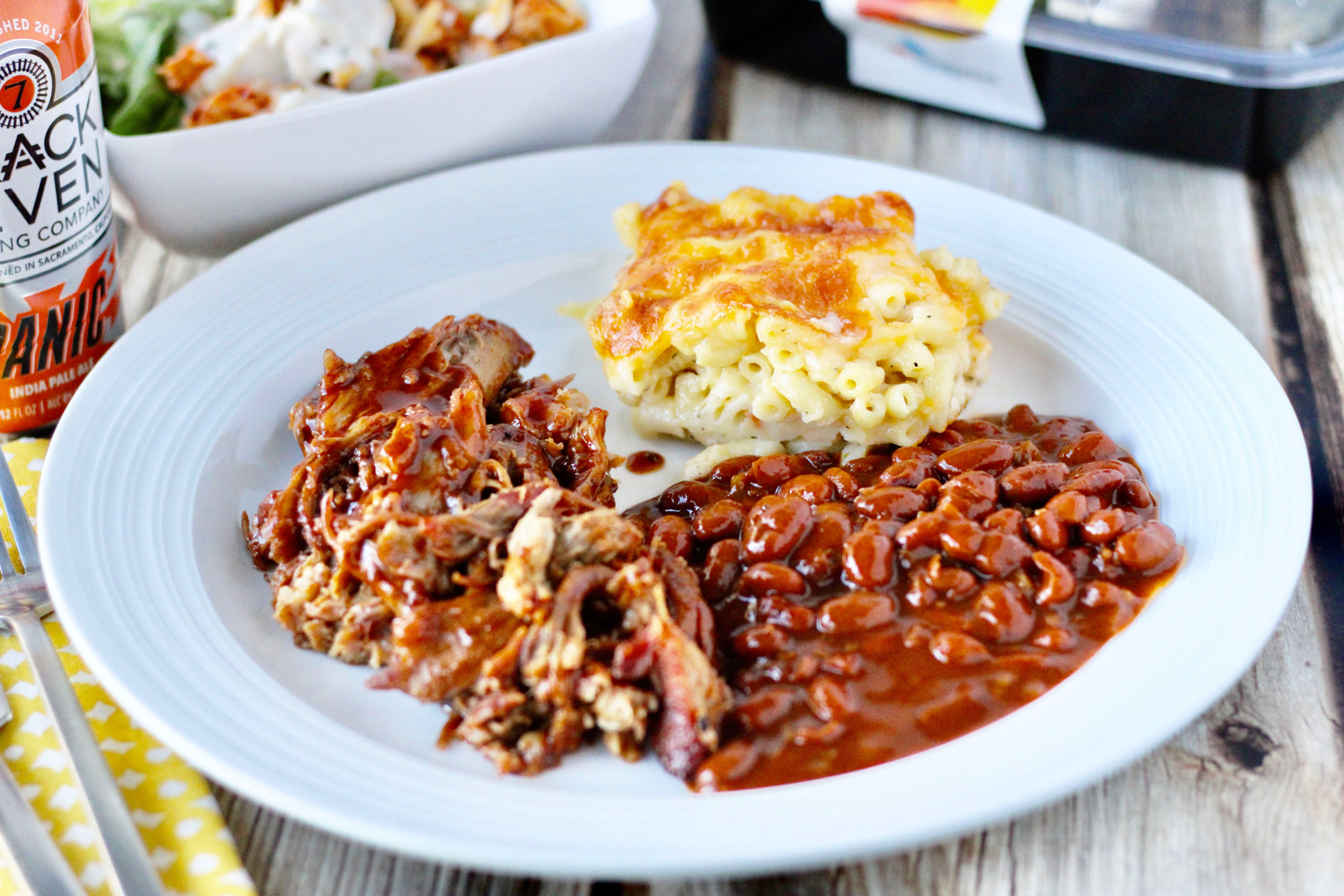 With so many delicious options, you're bound to find something you like at the Roadside Bar. Be sure to check it out on your next trip up the NC coast!