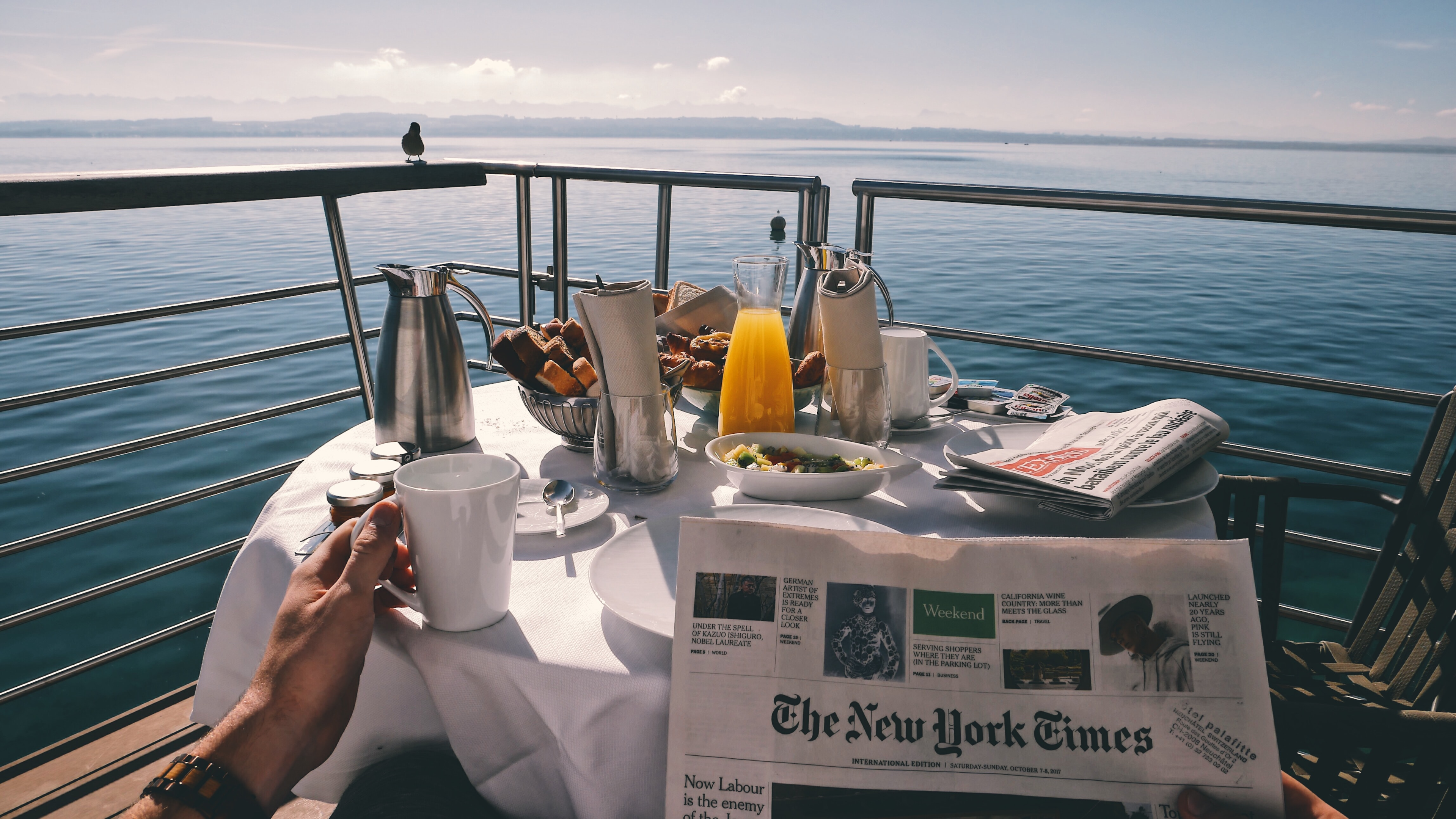 In days gone by, solo travelers on cruises were often hit with a host of penalties: the dreaded single supplement, no solo cabins, and no dedicated activity program.
Fortunately, things have started to look up for single cruisers in recent years, with cruise lines offering more options to accommodate these solo travelers. Nowadays, those traveling alone on a cruise ship will find more choices of single berth cabins, customized activity programs, exclusive cocktail parties, and dining companions hand-picked for compatibility. There are also ample opportunities for socializing, with shore excursions, classes, and seminars.
The first cruise line to accommodate single travelers was arguably Norwegian Cruises with their specially-designed solo cabins known as Studios. These cabins are all grouped together (so all the people you bump into are other solo travelers) and include a communal lounge area for socializing.
Another solo-friendly cruise line is Saga Cruises, which dedicates around 20 percent of their cabins to solo passengers.
Other lines have also begun to follow suit, including Fred. Olsen Cruise Lines, Cunard, and P&O Cruises. In other words, solo travellers are now spoiled for choice when it comes to sailing alone.
Without further ado, here is a list of 11 of the best cruises for single travelers to help you narrow down your options.
1. Ambassador Cruises for Solo Travelers
Ambassador is one of the newer cruise lines; the first to launch in the UK in over a decade, in fact. Ambassador Cruise Line ships include the 1,200-passenger Ambition and the slightly larger 1,400-passenger Ambience, both due to launch in 2023.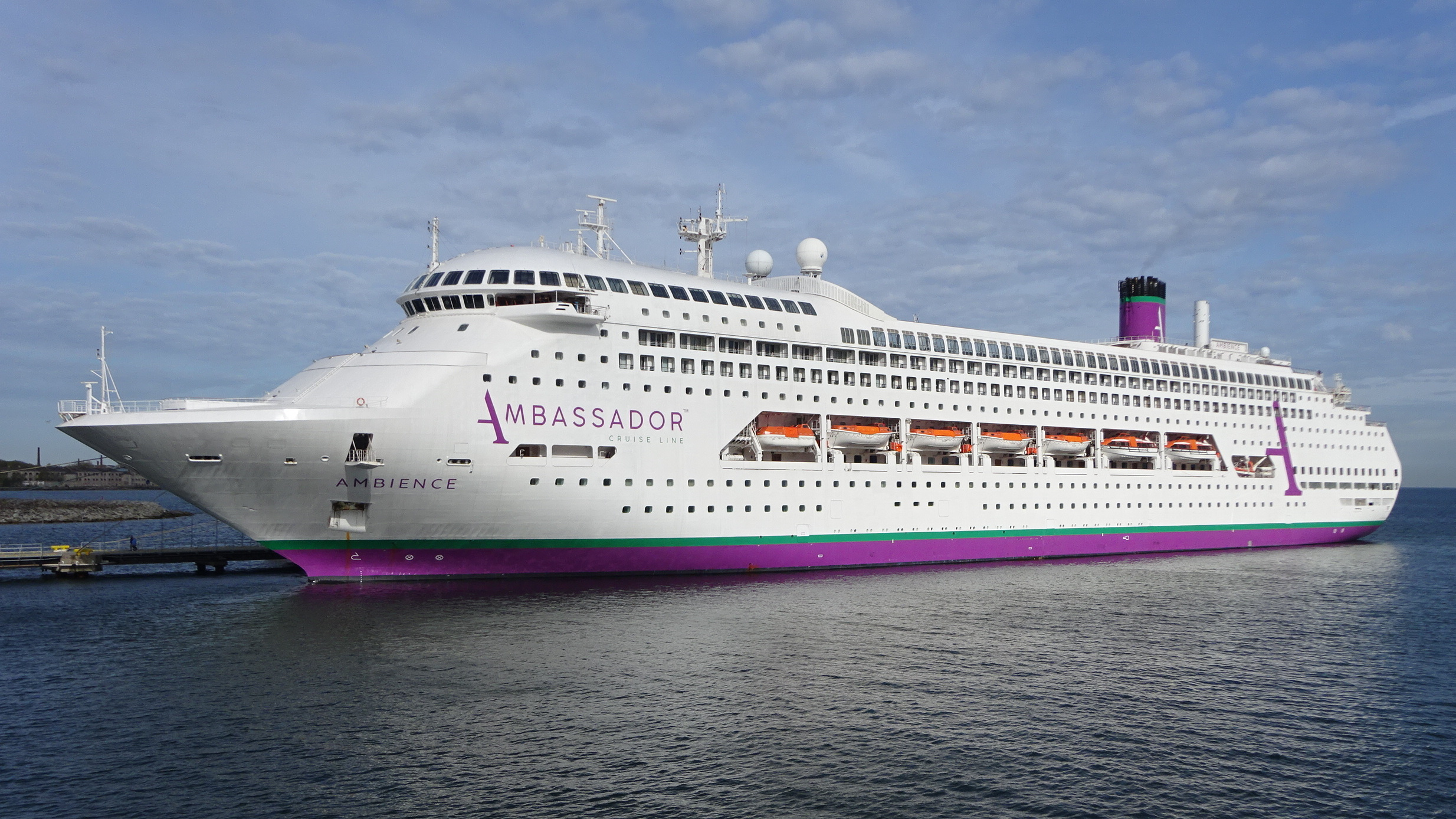 While not a new ship, Ambassador's Ambience has been extensively refurbished to include nine lounges, five restaurants, two cafés, a swimming pool, and a spa, as well as leisure and fitness facilities accompanied by stimulating enrichment and lifestyle programs onboard.
Ambassador Cruise Line's Solo Cruise Cabins and Programs
Ambassador offers 89 single-occupancy cabins across a range of categories. These include the spacious 190-square-foot Superior Singles, available as interior (windowless) and exterior cabins, and the 210-square-foot Superior Plus Balcony Singles, which feature a 10-square-foot private balcony.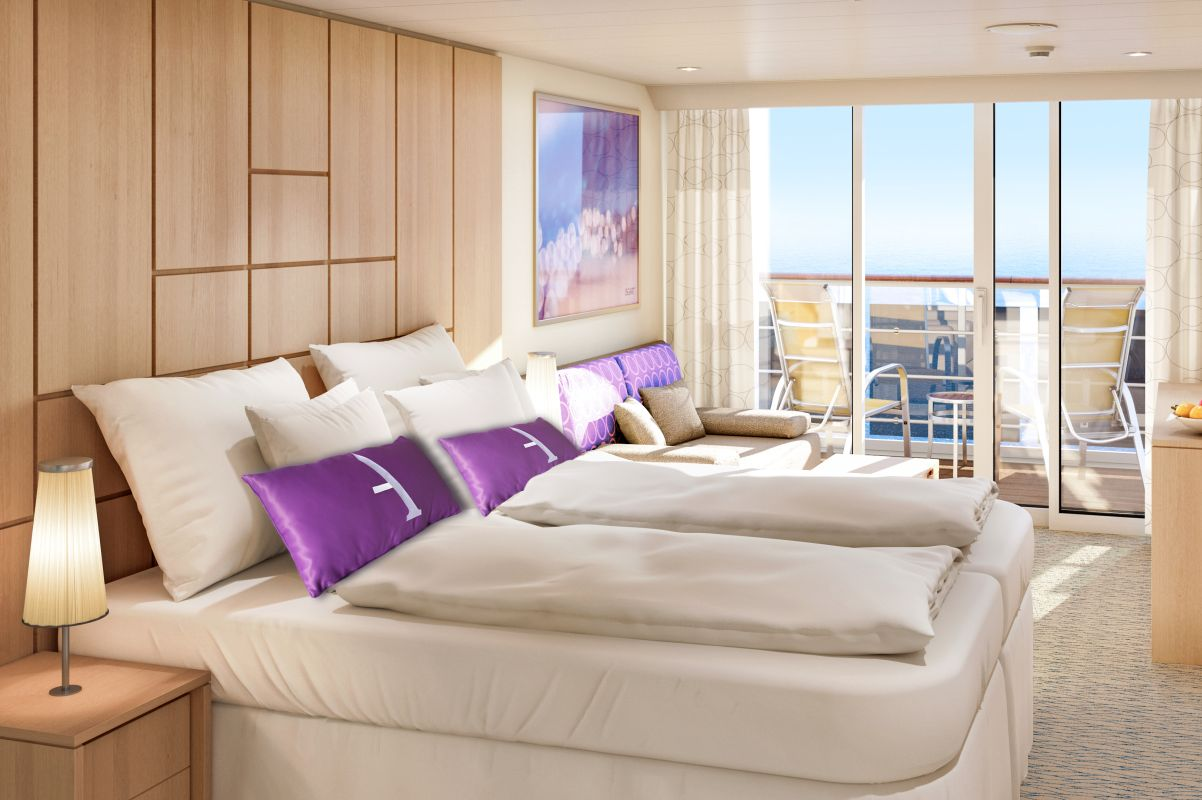 All staterooms come equipped with flat-screen TVs, showers, refrigerators, hairdryers, tea and coffee-making facilities, and UK three-pin plugs.
Ambassador Cruise Line's Ambience will offer a special program of events aimed at solo travellers on voyages lasting six nights or more. It includes a welcome cocktail party designed to allow single cruise passengers to meet other solo travellers.
Other activities that are geared toward helping you meet fellow passengers include arts and crafts lessons in bead-jewelry making, painting, calligraphy, mosaic, and decorative-card art, as well as attending expert talks by guest speakers on topics that may interest you.
Avid readers should consider joining Ambassador's Book Club to meet with like-minded passengers, while those looking to get their groove on can participate in ballroom dance classes.
2. Cunard Line Cruises for Solo Travelers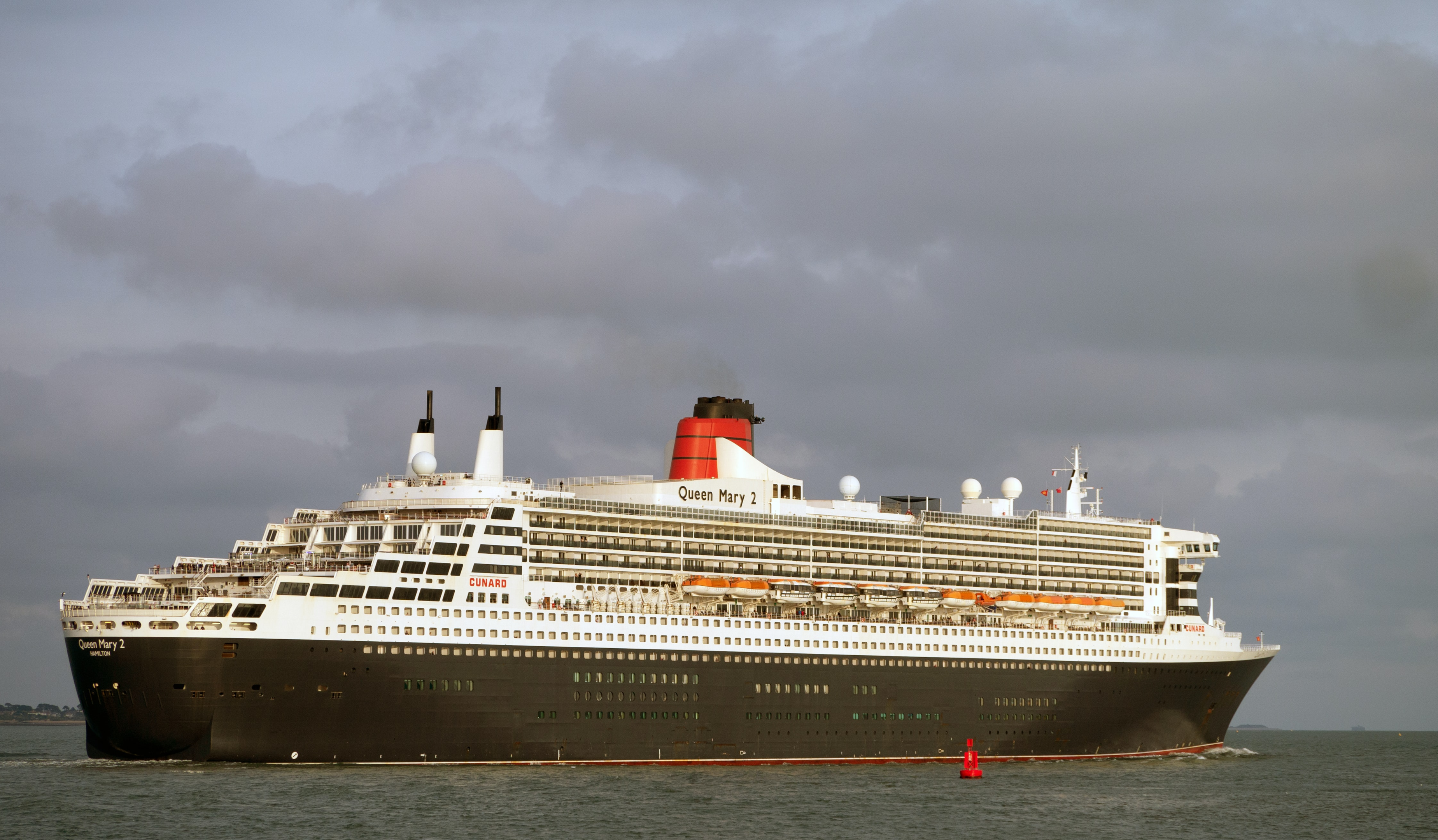 As part of their refurbishment programs in 2016 and 2017, all three Cunard ships (four as of 2024 when Cunard's new ship, Queen Anne, joins the fleet) had single cabins added – all priced with no single supplements.
Cunard Cruise Line's Solo Cruise Cabins and Programs
Cunard's Queen Victoria and Queen Elizabeth now boast 18 Britannia single staterooms in total, with each ship featuring eight Ocean View cabins with extra-large windows and one interior room. These are all conveniently located near some of the most popular venues onboard, such as the Queens Room Ballroom, Golden Lion pub, and Royal Court Theater.
Cunard ships' Social Hosts also ensure that solo travellers are well taken care of by organizing dedicated coffee gatherings, dinners, and drinks receptions for them to meet and mingle. When in port, single cruisers also have the option to go ashore as part of a group.
And if you're a solo cruiser who enjoys dancing, Cunard Cruises provides dance hosts so you don't miss out on taking part in your favorite ballroom jig.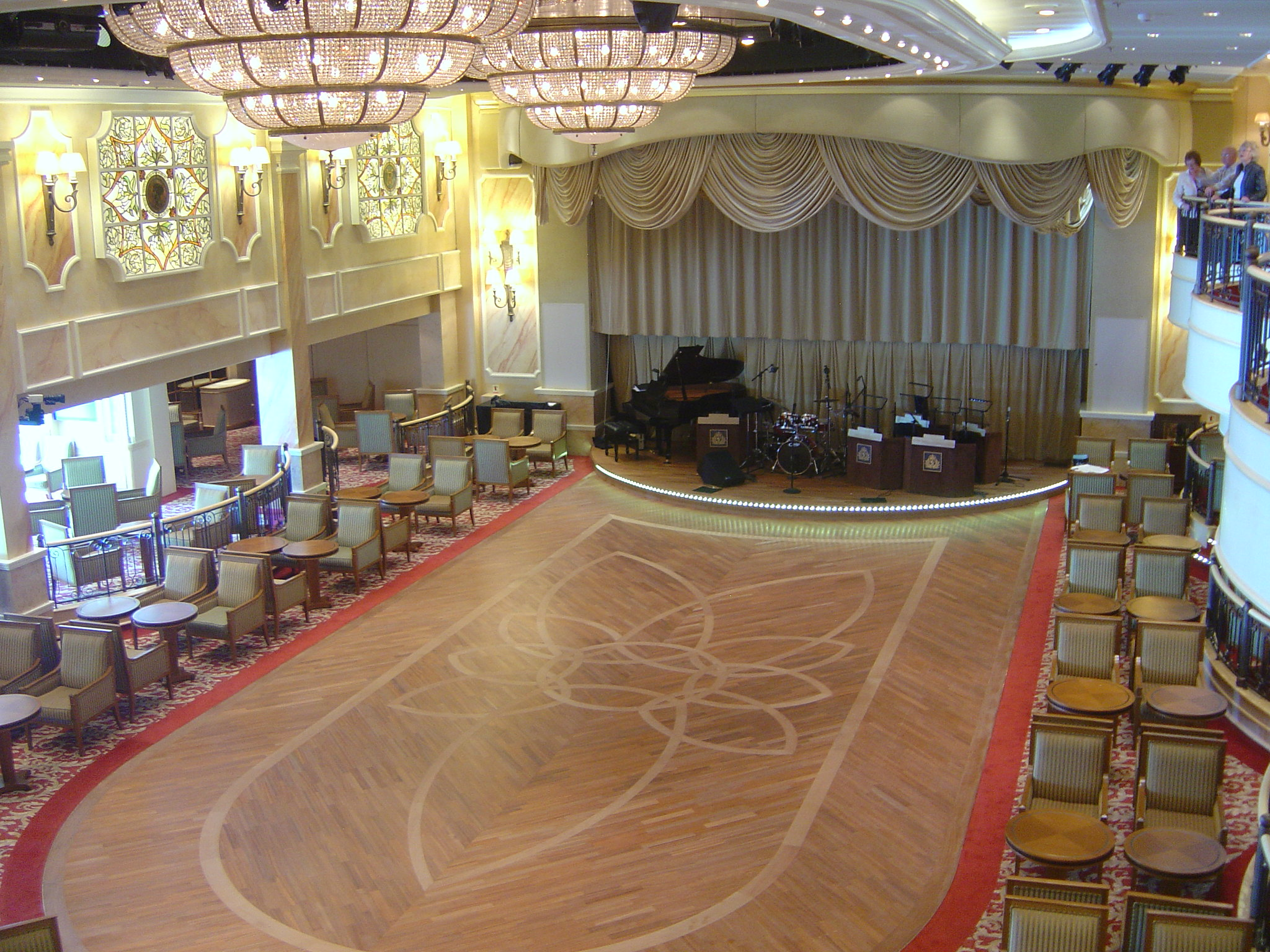 Cunard Solo Cruise Pricing: All single-occupancy cabins aboard Cunard cruise ships are exempt from the single supplement; all other cabins levy single supplements ranging from 75 to 100 percent of the standard double-occupancy rate.
3. Fred. Olsen Cruises for Solo Travelers
Fred. Olsen is one of the most popular cruise lines for holidaymakers in the UK due to the number of ports the line sails from. Currently, Fred. Olsen cruise ships depart from six UK ports: Southampton, Liverpool, Portsmouth, Tilbury, Newcastle, and Dover.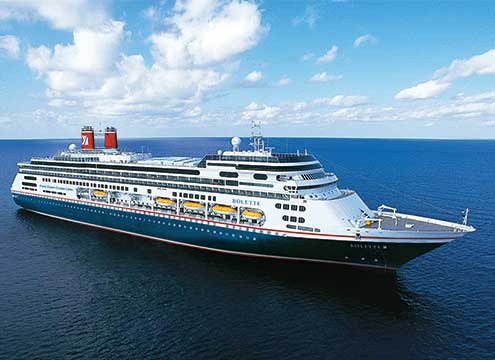 Another advantage of sailing with Fred. Olsen is that the company offers a wide range of no single supplement cruises on a selection of cabin categories, making it an affordable option for solo travellers.
Fred. Olsen Cruise Line's Solo Cruise Cabins and Programs
Fred. Olsen's Borealis, which launched in 2021 along with the almost-identical Bolette, boasts a luxurious 244-square-foot Single Balcony Suite as well as multiple spacious interior cabins measuring 183 square feet.
There is also the 1,300-passenger Balmoral, which features 39 outside single cabins, 13 superior inside cabins, three single balcony suites, and two interior single cabins. The more compact Braemar has 15 interior singles, 12 outside singles, six superior inside cabins, and two balcony suites. Smaller still with a carrying capacity of just 880 passengers is the Boudicca, which features 24 superior inside singles, four outside singles, and two single balcony suites.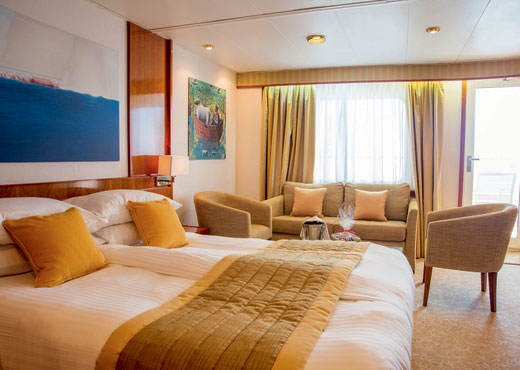 Fred. Olsen's small- to medium-sized vessels are perfect for solo cruisers, being intimate enough for meeting and mingling with other passengers while still offering plenty of onboard amenities.
There are plenty of drinking and dining options aboard, too. Boudicca, for example, boasts three formal dining rooms: the lively Tintagel Restaurant, the refined Four Seasons Restaurant, and the smaller, more private Heligan Room.
There is also the Secret Garden Café, which offers a more casual atmosphere with alfresco dining at breakfast and lunch, and serves predominantly Asian cuisine. The Secret Garden Lounge is the life of the party on board, while those looking for peace and quiet will find it in the Observatory.
Overall, Fred. Olsen's solo cruises are some of the best, offering tailored activity programs for single travelers and dance hosts who ensure that anyone who wants a dance partner in the evenings has one.
4. Marella Cruises for Solo Travelers
With four ships that are all equipped with dedicated solo cabins, Marella Cruises offers an extra-friendly, all-inclusive experience for the solo traveler.
The newest ships in Marella's fleet are also excellent for foodies, offering a selection of dining options in addition to the main dining room. These include Steakhouse Surf and Turf and pan-Asian Kora La. There is also a snack bar near the swimming pool for refreshments on the go, as well as a champagne bar, Flutes, and a golf-themed bar, 19th Hole.
Marella's cruises are all-inclusive, which means that selected alcoholic drinks – including cocktails, spirits, aperitifs, draught beers, and house wines – and gratuities are included in your cruise fare.
Marella Cruise Line's Solo Cruise Cabins and Programs
Both Marella Discovery and Marella Discovery II have 15 interior and 15 exterior single cabins, which are in fact doubles that waive the single supplement. They're all grouped together on the same deck, making it easier for single cruisers to meet their fellow passengers.
When solo travelers arrive aboard a Marella cruise ship, they receive a letter in their cabin from the Social Hostess containing information about all the solo events that will be taking place during the voyage. The Social Hostess also organizes social gatherings for solo travelers, such as coffee mornings and possibilities to dine together.
In addition, a full daily activities program, including everything from cocktail-making workshops and cookery demos by the head chef to fitness classes, provides single cruisers with ample opportunities to hang out and make new friends.
5. Norwegian Cruise Line Cruises for Solo Travelers
A pioneer in accommodating single cruisers, Norwegian Cruise Line broke the mold when it launched Norwegian Epic in 2010, which featured the company's new signature solo cabins called Studios.
Studios are now also available on several of the other vessels in the Norwegian Cruise Line fleet, including Norwegian Encore, Norwegian Escape, Norwegian Breakaway, Norwegian Getaway, Norwegian Bliss, and Pride of America.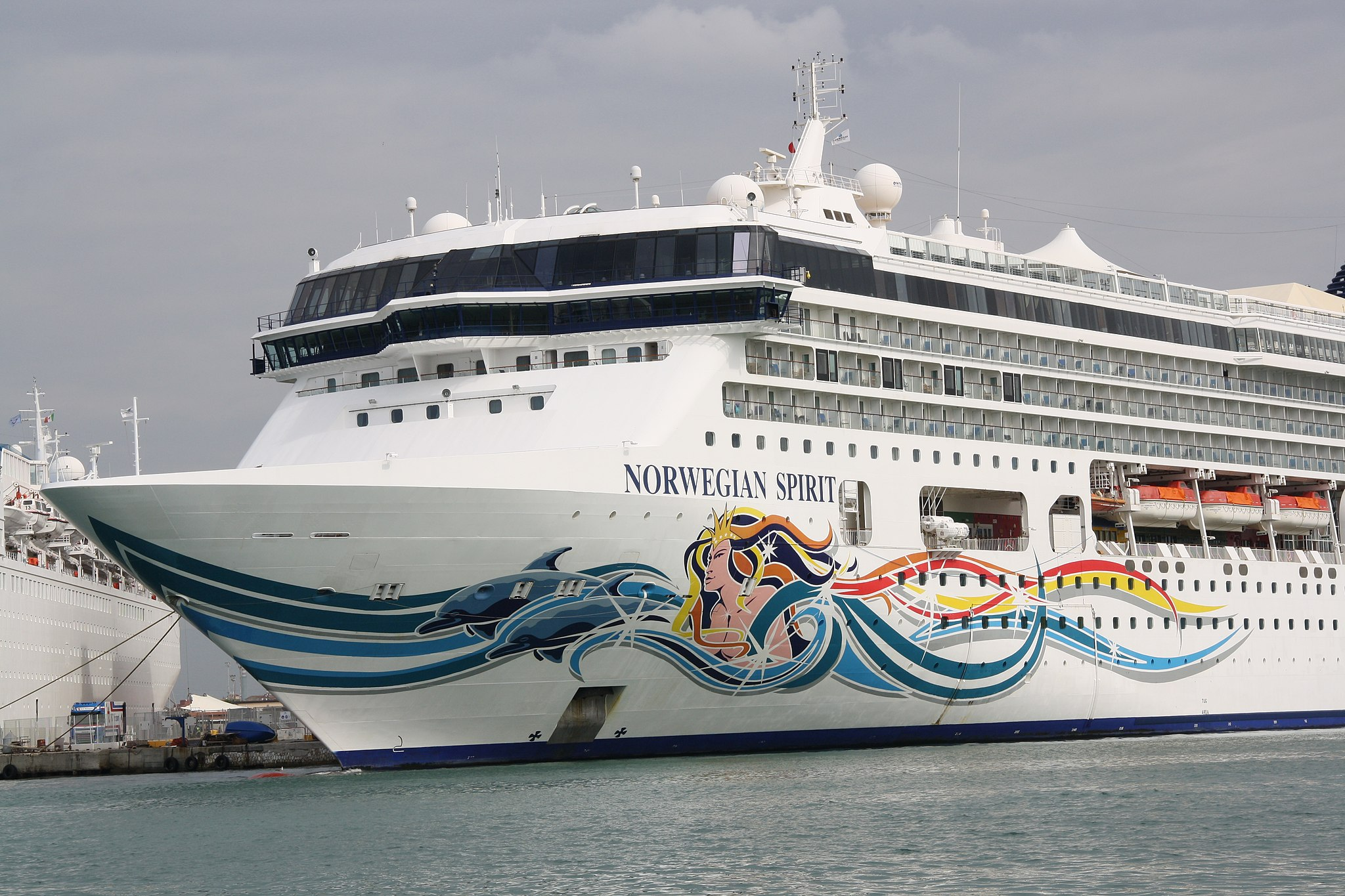 Norwegian Cruise Line's Solo Cruise Cabins and Programs
The compact Studios are all interior cabins, but have windows (with shades) facing the hallway. They also come with their own bathroom featuring a unique design to maximize space, as well as funky, particolored lighting.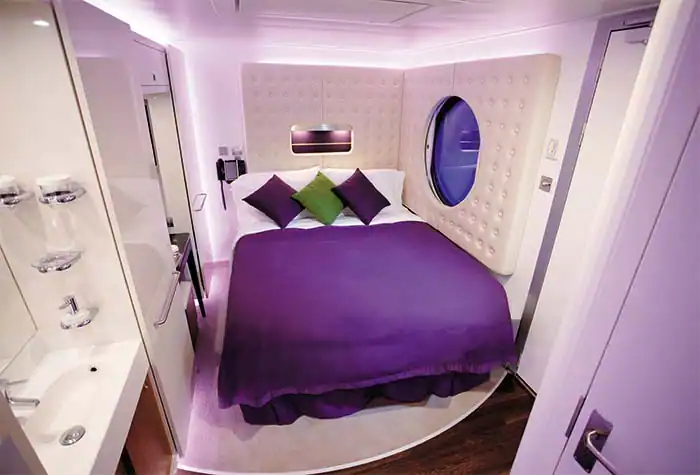 Occupants are also given exclusive key-card access to the trendy double-height lounge, which offers free refreshments plus coffee and tea, a wine vending machine, and a whiteboard where you can start lists for shore excursions and write notes to fellow singles.
Norwegian Cruise Line's Solo Cruise Pricing: Studios on Norwegian cruises were designed to accommodate one, and this is reflected in their price. All other staterooms come with single supplements of up to 100 percent standard double-occupancy fares.
6. P&O Cruises for Solo Travelers
Most ships in the P&O fleet now offer stylish and affordable solo cabins with single beds and private en-suite bathrooms to accommodate those sailing alone. Iona, the company's newest vessel, features 22 single cabins all measuring 101 square feet.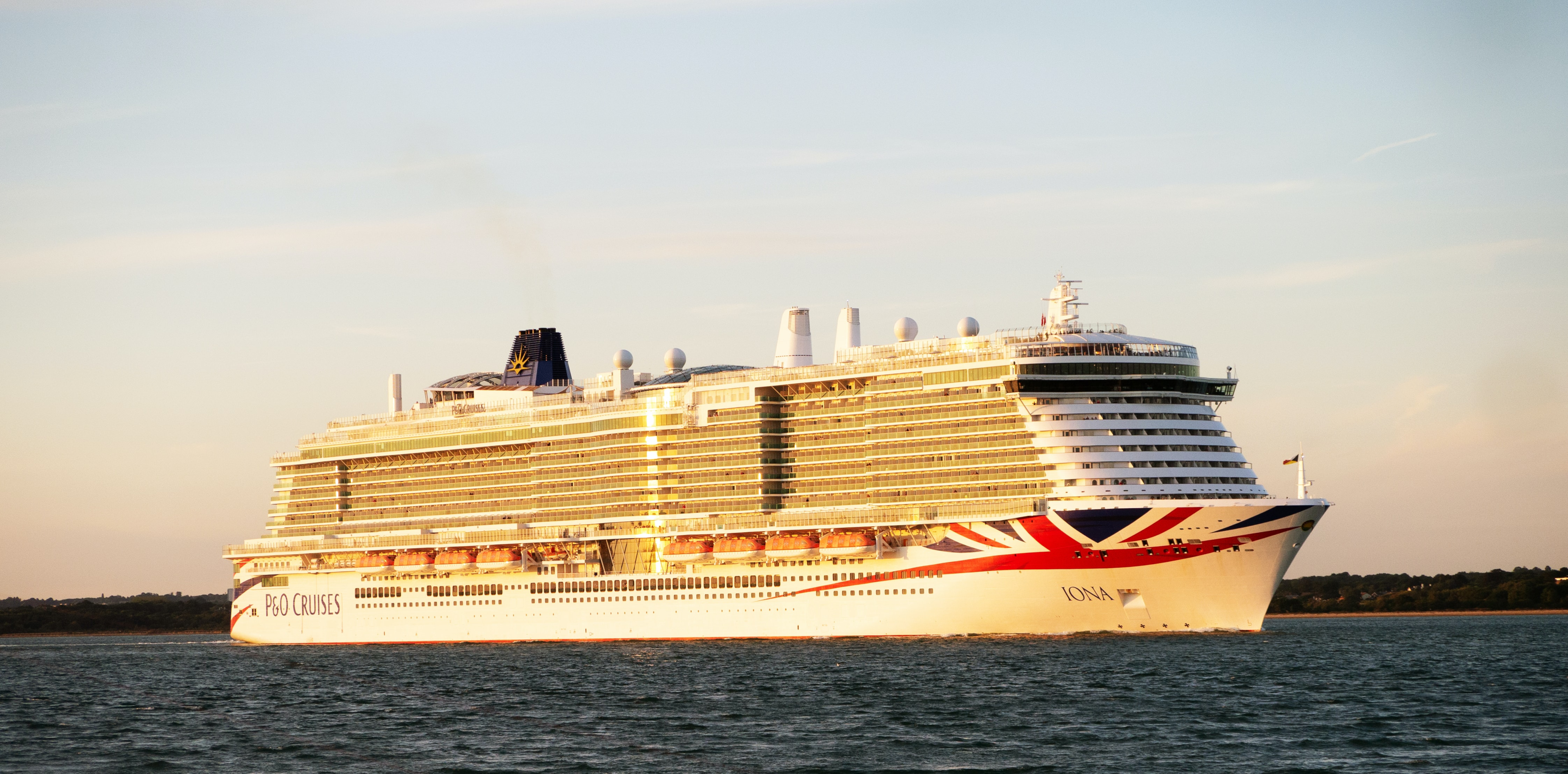 Other ships in the P&O fleet that boast single cabins in a variety of cabin categories include Arcadia, Aurora, Azura, Ventura, and Britannia.
P&O Cruise Line's Solo Cruise Cabins and Programs
While most ships in the P&O Cruises fleet are family-friendly, Arcadia and Aurora are both adult-only, which is great if you're a solo cruiser who doesn't want to share a ship with other people's children. It also means that you'll be surrounded by like-minded passengers while being able to enjoy the sophisticated bars, quiet pools, tranquil spas, and other grown-up facilities like the art gallery and casino on Arcadia.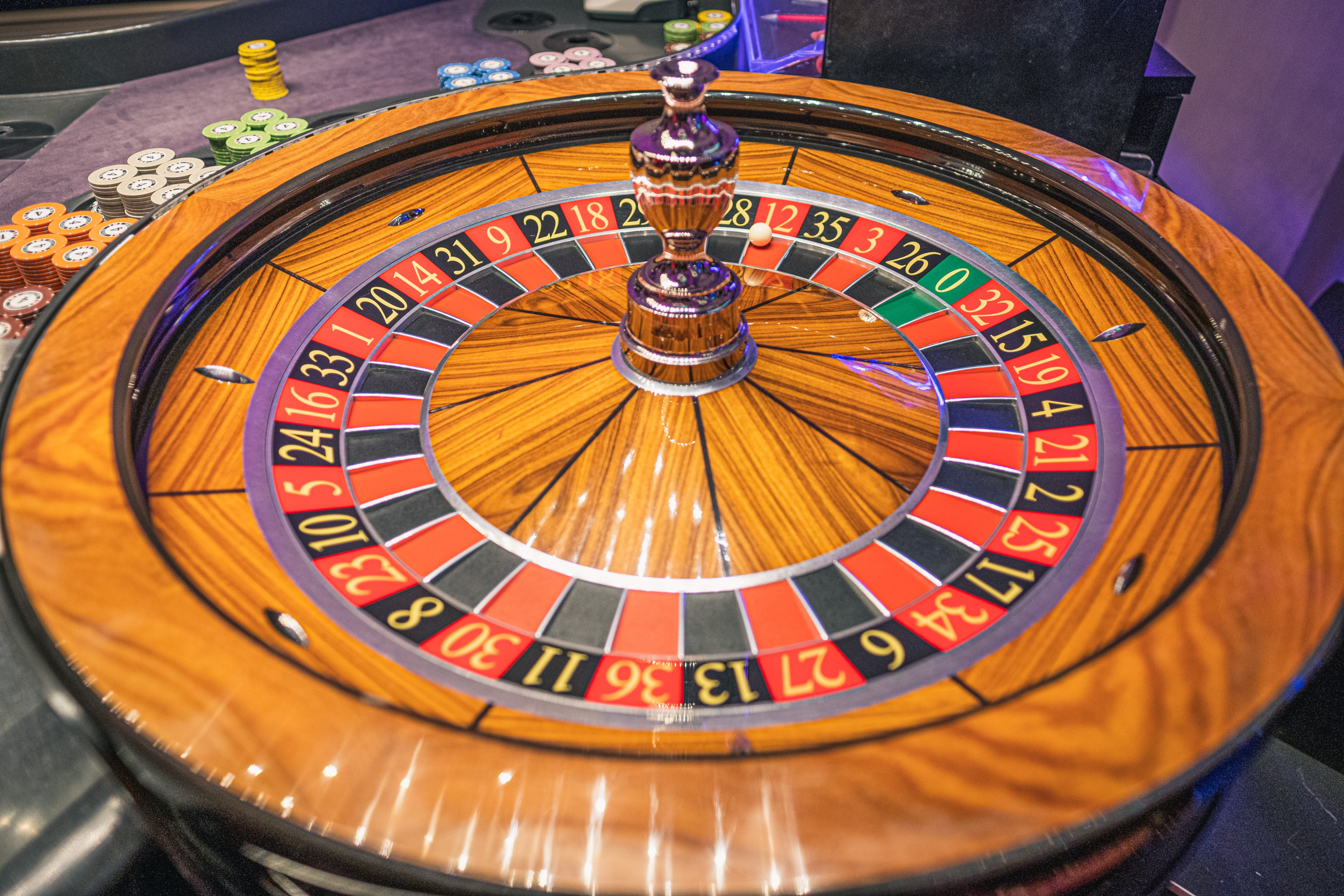 In terms of daily activities, P&O Cruises for singles include dance classes, workshops, and shore excursions.
7. Royal Caribbean Cruises for Solo Travelers
With many of its ships featuring single cabins, Royal Caribbean makes traveling solo a breeze. These include Quantum of the Seas, Ovation of the Seas, Spectrum of the Seas, Anthem of the Seas, and Odyssey of the Seas. All of these vessels feature 28 solo cabins in a mix of studio units that come with full-size beds, virtual balcony cabins (AKA inside cabins), and single balcony rooms with open-air terraces measuring 55 square feet.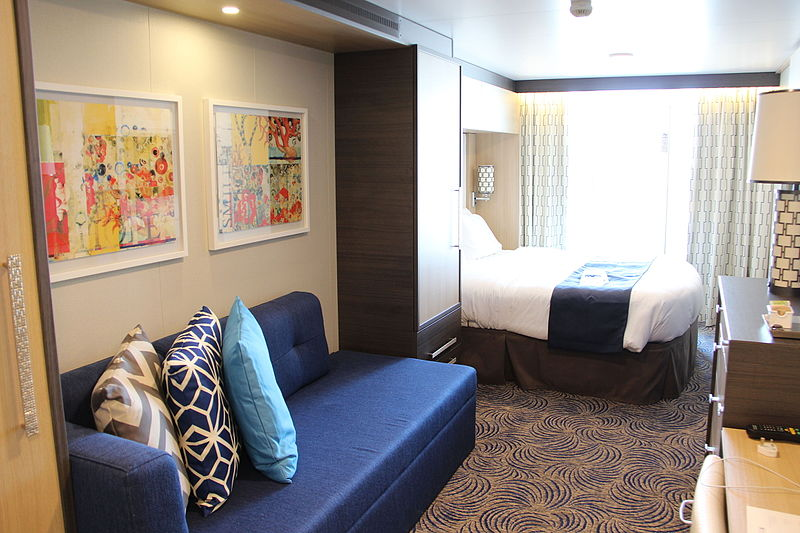 There are also two categories of solo cabin offered aboard Harmony of the Seas and Symphony of the Seas, but these are smaller, starting at 96 square feet, and only 15 are available on each vessel.
Royal Caribbean Cruise Line's Solo Cruise Cabins and Programs
Solo passengers aboard Royal Caribbean ships have no shortage of activities to take part in and opportunities to socialize. From scuba-diving lessons in the pool and group fitness activities to cooking classes and wine-tasting demos, there's something for every solo cruiser to keep themselves entertained.
Royal Caribbean Solo Cruise Pricing: No extra charges are incurred for Royal Caribbean's solo cabins (i.e., there is no single supplement). However, any other cabin booked by a solo traveler will come with a single supplement of up to 100 percent over the standard double-occupancy rate.
8. Saga Cruise Line Cruises for Solo Travelers
For those over 50 looking to enjoy a cruise vacation, Saga solo cruises are a great option.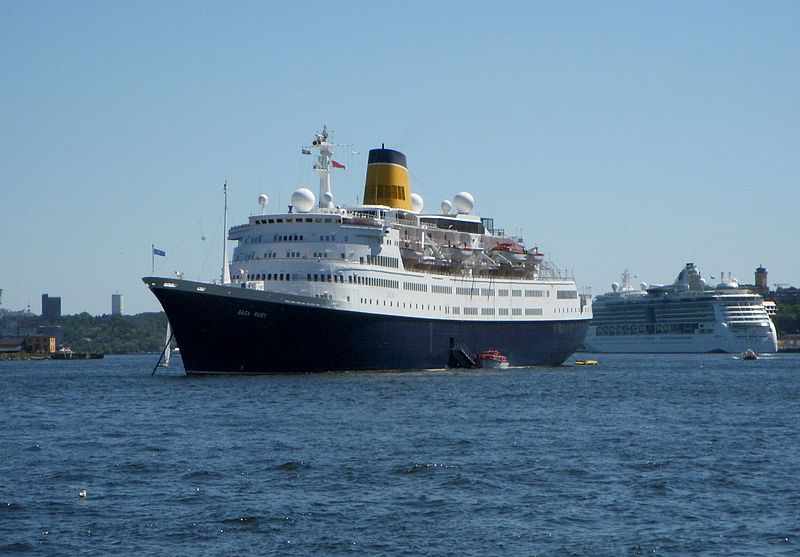 Boasting two new-build ships that replaced the line's older ships in 2019 and 2021, Saga Cruises can accommodate up to 81 solo passengers in its dedicated solo cabins on a single voyage.
While not necessarily all-inclusive, Saga Cruises do include a large number of add-ons in their fares, such as gratuities, Wi-Fi, specialty dining, a selection of wines with meals, gym classes, specialty coffee, chauffeur services, and shuttle buses in port.
Saga solo river cruises aboard Spirit of the Rhine also offer at least three excursions, which may include a guided walking tour of a destination like Amsterdam with other cruise passengers who are traveling alone.
Saga Cruise Line's Solo Cruise Cabins and Programs
Solo cruising never looked more stylish than aboard Saga Cruise's new ships, all of which boast a relaxed, yet glamorous, atmosphere.
The spacious cabins are all lavishly decorated, too, and come with balconies, marble bathrooms, and elegant furnishings, giving off the air of a luxury hotel.
To help solo cruisers get acquainted, a Singles Mingle cocktail party and Singles Lunch take place on every voyage. There are also get-togethers before each port of call for those who'd like to go ashore with some companions, while dedicated solo Hosts will also seat new friends together on the bus for shore excursions.
9. Seabourn Cruises for Solo Travelers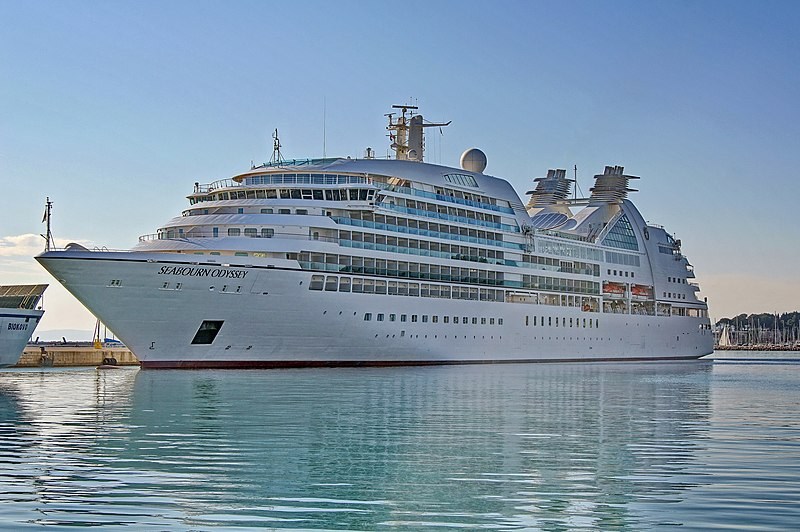 Single travelers looking for a little luxury on their solo vacation should consider Seabourn Cruises. The company's compact ships, with their cordial atmosphere, make it easy for a single cruiser to meet other passengers no matter which itinerary they choose.
Seabourn Cruise Line's Solo Cruise Cabins and Programs
One of the things to look forward to when cruising solo with Seabourn is the onboard dining experience. The company has all of its staff, officers, and entertainers host tables at dinner – not only during formal evenings but practically every night.
Passengers traveling alone receive special consideration during these occasions, so there's really no reason to dine by yourself unless you choose to. Another nice touch, especially for those traveling solo, is that all cruisers are typically escorted across the dining room by the maître d' or another member of staff.
Seabourn Solo Cruise Pricing: Seabourn charges up to 75 percent more than the double-occupancy fare for their ocean view, balcony, penthouse, and penthouse spa suites and 100 percent more for premium suites. Occasionally, Seabourn will offer single guarantee fares for just 50 percent more than the double-occupancy rate. However, note that with these fares, Seabourn chooses the room for you and that they are limited by both availability and location.
10. Silversea Cruises for Solo Travelers
Silversea Cruises is ideal for those cruising solo due to their reduced number of passengers which makes it easy to connect with new people. It's also a great option for solo cruisers looking for a bit of pampering while aboard combined with adventurous destinations like the Galapagos Islands, Antarctica, or Alaska. Silversea also offers themed and special-interest cruises to ensure a compatible mix of like-minded people onboard.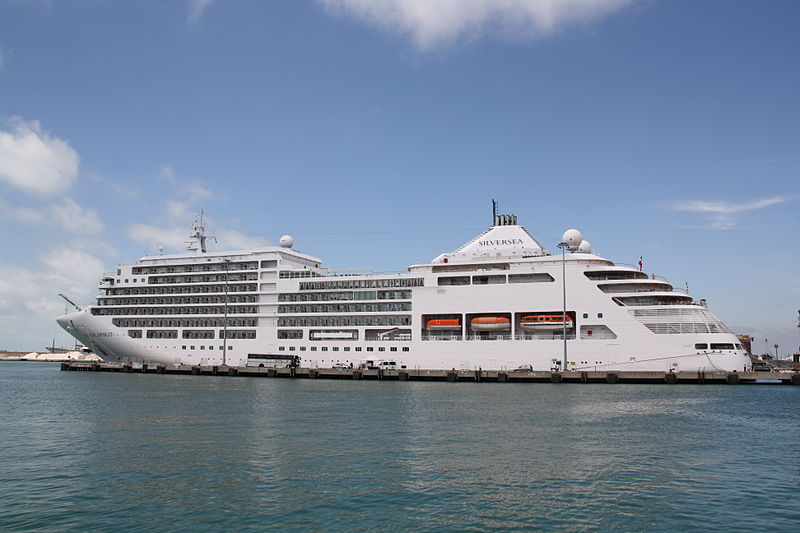 Silversea Cruise Line's Solo Cruise Cabins and Programs
While the ships in Silversea's fleet do not feature single cabins, it is possible to find singles' specials that allow solo cruisers to sail alone without incurring large costs. In other words, Silversea will sometimes offer solo passengers reduced single supplement rates.
At the beginning of every voyage, a welcome reception with champagne is held for all the passengers aboard the cruise ship, providing a great opportunity for singles to meet and mingle. In addition, voyages lasting more than 10 days have gentleman hosts onboard to accompany female passengers on shore excursions or act as dance partners.
Silversea Solo Cruise Pricing: You can find single supplements on Silversea ranging between 0 and 100 percent for a double-occupancy stateroom, depending on the type of suite and the specials on offer.
11. Virgin Voyages' Cruises for Solo Travelers
Virgin Voyages makes cruising solo a breeze with its Insider and Sea View cabins that are designed to accommodate between 1 and 4 "sailors". Virgin Cruise's website also makes booking for just one person easy by allowing you to select "1 sailor" at the start of every search for a voyage. All prices are then automatically converted to the cruise fare for a single rather than the standard double-occupancy rate.
Virgin Voyages' Solo Cruise Cabins and Programs
All Virgin Voyages cabins were designed with the passenger's comfort in mind, maximizing space for both sleeping and entertaining.
The line is also tailor-made for solo cruisers, with ample opportunities for socializing and cruise ships like the Scarlet Lady offering a wide selection of enticing extras. From group yoga and Pilates classes to the omnipresent DJ in the Roundabout, getting a tattoo at sea, and racy evening entertainment, there's no shortage of ways to spend your time on board.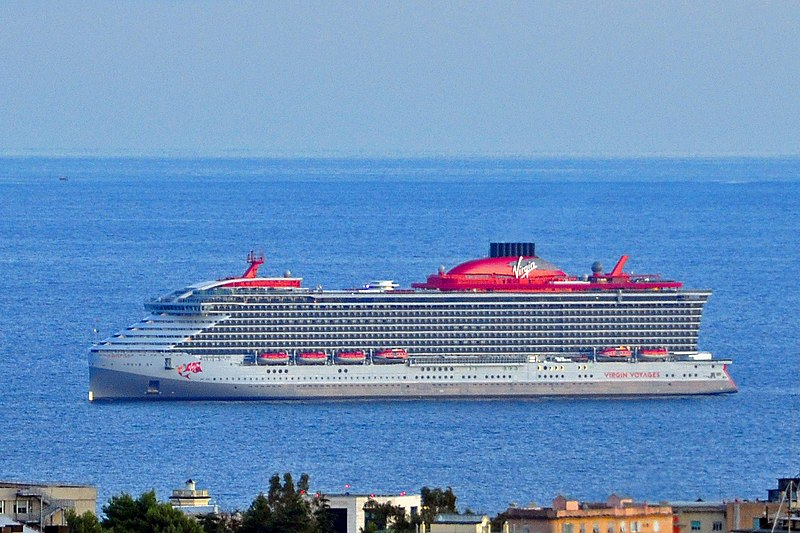 Virgin Voyages Solo Cruise Pricing: Virgin Voyages' single supplements are between 75 and 100 percent of double occupancy rates, while solo prices are as low as 75% over the standard fare for Insider, Sea Terrace, and Sea View cabins, and 100% higher for suites.