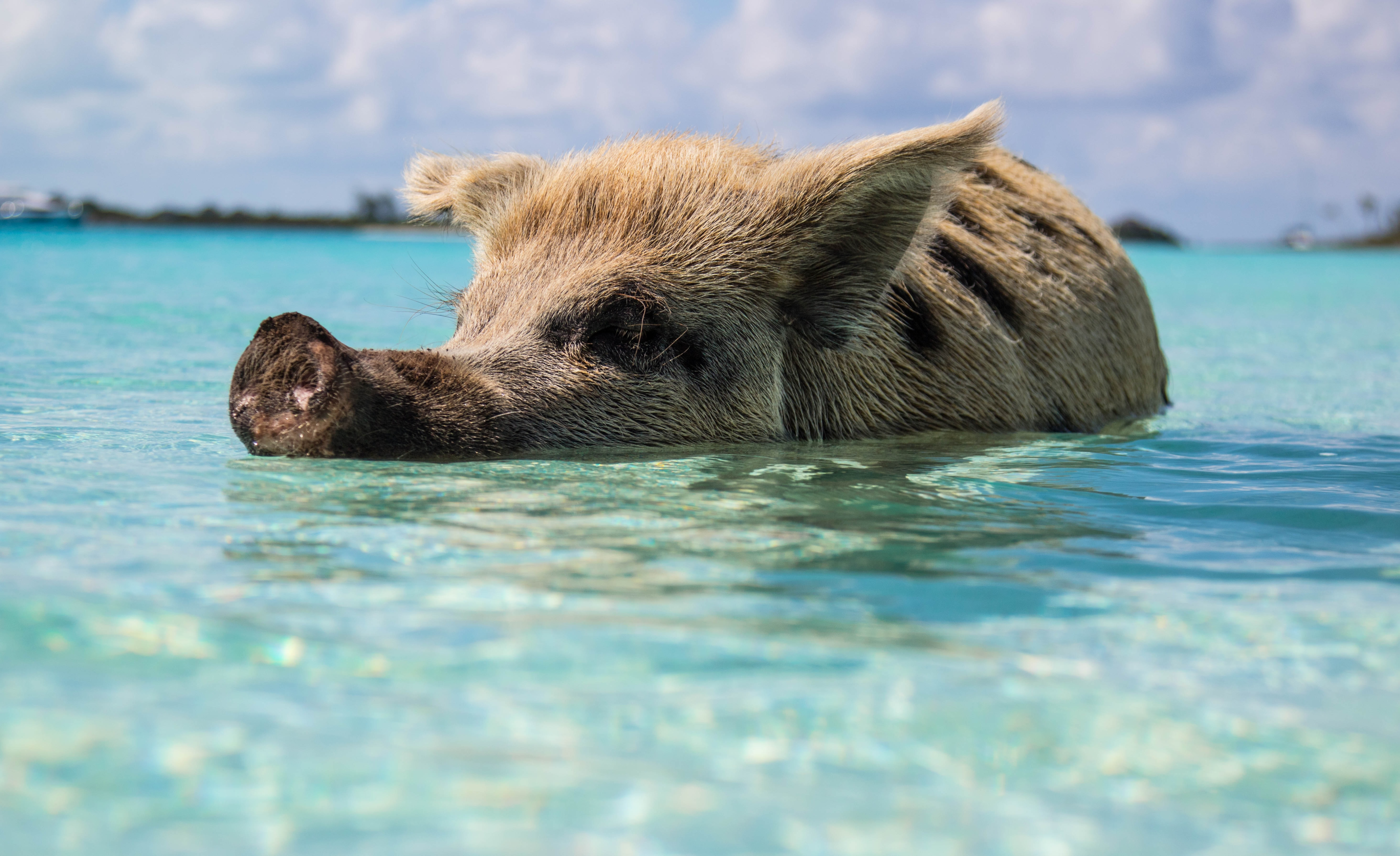 Offering a slice of paradise not far from home, the Bahamas is the ultimate destination for an unforgettable family vacation.
It's full of awe-inspiring beaches, mouthwatering cuisine, and an abundance of outdoor recreation activities that are sure to make for some incredible memories.
Of course, the hard part of any family vacation is figuring out where to stay and planning your itinerary around the needs of all your family members.
This is why all-inclusive resorts are often a good idea for family vacations.
These establishments take some of the stress out of planning your vacation by offering everything you need 'under one roof', so to speak. This means that you won't have to leave the property for meals or activities (unless you want to, of course!), allowing more time for leisure and family bonding.
Below, we have compiled a list of 10 all-inclusive family resorts in the Bahamas that you can use for inspiration when planning your trip!
10 Best All-Inclusive Family Resorts in the Bahamas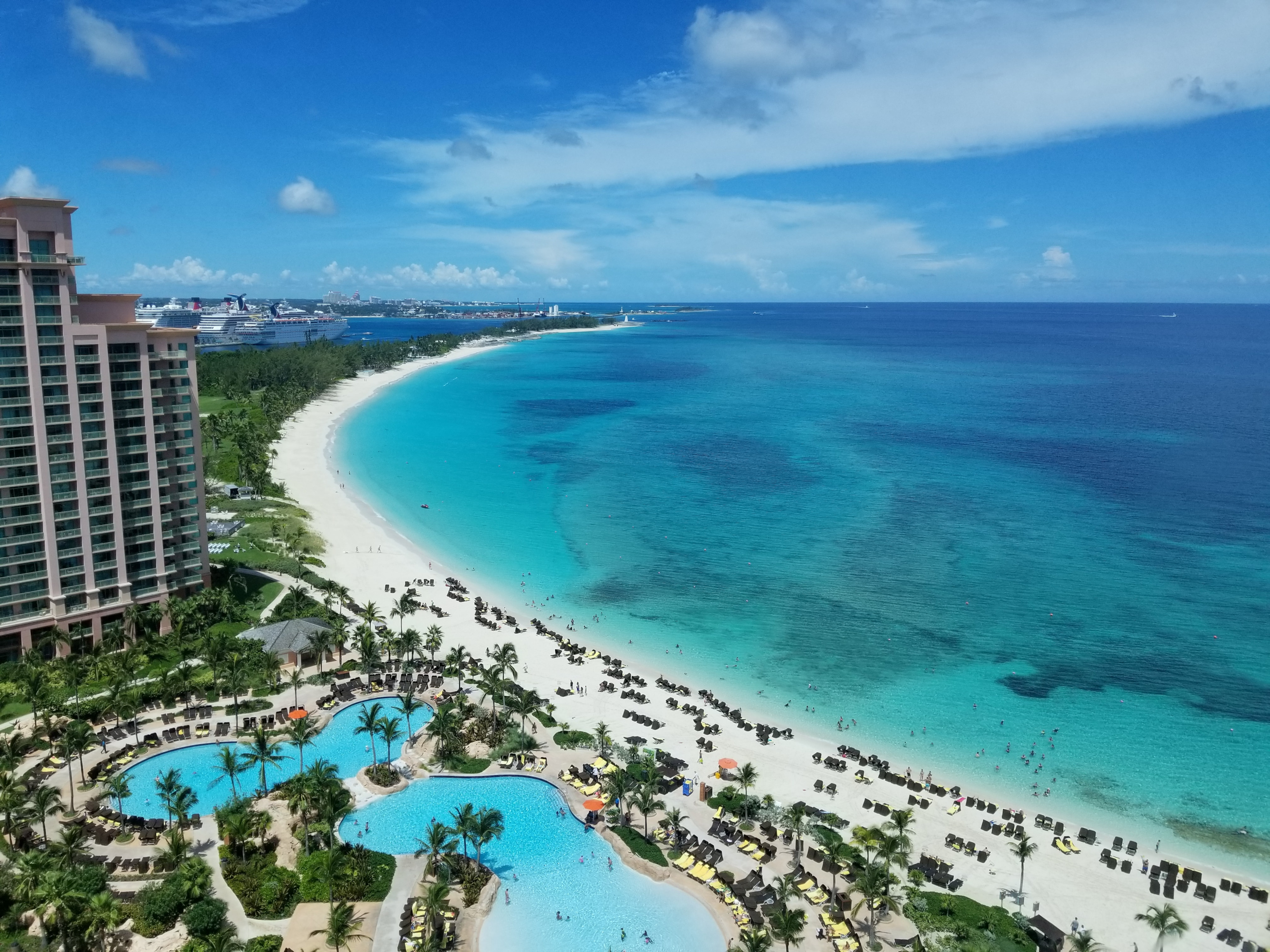 The Bahamas has some of the best all-inclusive resorts for families in the world. Any one of the following phenomenal options is sure to make your family vacation memorable.
1. Andros Beach Club
Occupying a four-mile stretch of white sand beach, this idyllic all-inclusive resort is perfect for those who want to engage in water sports like sailing, snorkeling, and swimming.
Since the waters around the resort are mostly calm, it's also a great place to try your hand at sea kayaking. Even children can wade and swim here without their parents having to worry about them being swept away by undercurrents or encountering dangerous marine life.
Bike rentals are available as well for those who want to explore Andros Island itself.
All the rooms and villas at Andros Beach Club are oceanfront and offer cozy beach cottage vibes – perfect for those looking for a more intimate setting for spending time with family as opposed to a large commercial hotel.
Andros Beach Club also offers all-inclusive dining with a focus on sea-to-table cuisine. In fact, nearly all of their seafood is locally harvested, and often served on the same day it is caught. Enjoy fresh tuna, lobster, and mahi-mahi, as well as homemade breads, pastas, and desserts.
Andros Beach Club also offers a variety of Bahamian and international cuisine, catering to even the most discerning of palates.
2. Breezes Resort Bahamas
Located on Cable Beach, one of the most popular beaches on New Providence Island, this charming all-inclusive seaside resort offers guests a once-in-a-lifetime experience.
Besides providing direct access to the powder-soft sand of Cable Beach and incredible views over the turquoise waters beyond, Breezes Resort Bahamas has some exciting amenities for guests to enjoy.
These include volleyball and tennis courts; an indoor, open-air game room; a swim-up bar; and several freshwater swimming pools. There's also a state-of-the-art fitness center and a full-service spa on-site, although spa services are not included in the resort's all-inclusive package.
Breezes Resort also has no shortage of dining options with four restaurants and a tasty beach grill that are sure to satisfy all your cravings. There's also a lobby bar, a nightclub, and a piano bar for those looking for some grown-up fun in the evenings.
Breezes Resort offers several accommodation options, ranging from rooms and suites with ocean, pool, or garden views to patio units that come with direct access to the beach.
3. Club Med Columbus Isle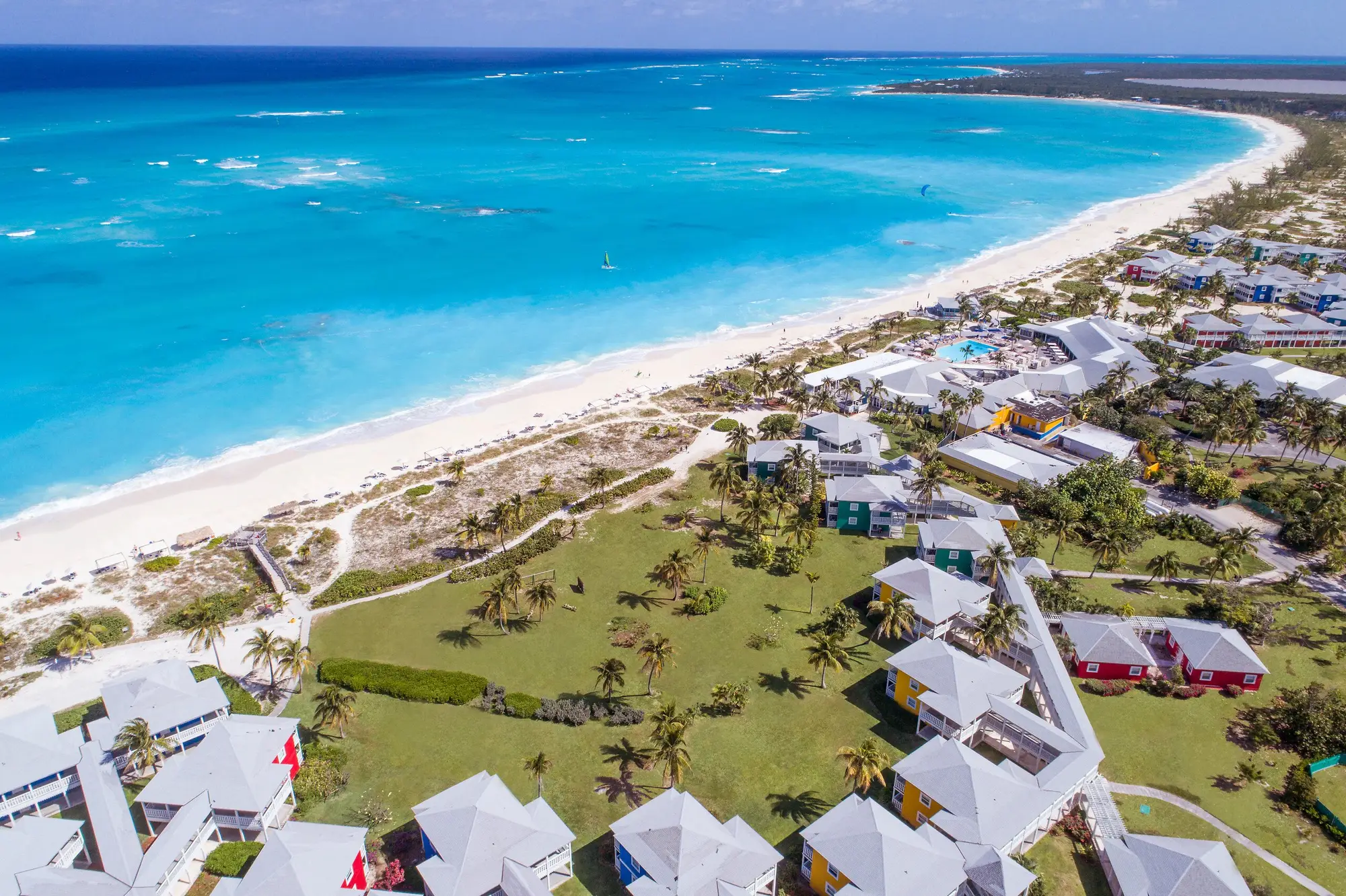 Those looking to relax in true comfort and style should consider booking a stay at this luxury all-inclusive family resort on the remote island of San Salvador.
Boasting its own stretch of unspoiled beach, Club Med Columbus Isle is a premier destination for snorkeling and scuba diving, plus an array of other water sports like waterskiing and stand-up paddle boarding.
For those who prefer to stay on dry land, Club Med Columbus Isle has you covered as well. Play a round of tennis, explore the resort's many hiking trails, or rent a bike.
You can also indulge in a pampering massage at the on-site spa while the children take part in the fun activities offered by the resort's kids' club program.
In terms of dining options, Club Med Columbus Isle has two elegant restaurants, a stylish lounge, a laid-back café, and a lively beach bar.
4. Exuma Palms Resort
This quaint beachfront hotel on the beautiful Exuma Island was recently given a facelift and now boasts an expanded restaurant, updated rooms, and a brand-new swimming pool!
It also offers a variety of excursions, including swimming with pigs in the Exuma Cays and trips into the nearby Georgetown where you can browse local crafts and cuisine. You can also visit James Bond's Thunderball Grotto – an amazing underwater cave that is a must-see for divers and snorkelers no matter how long you plan to stay in the Bahamas.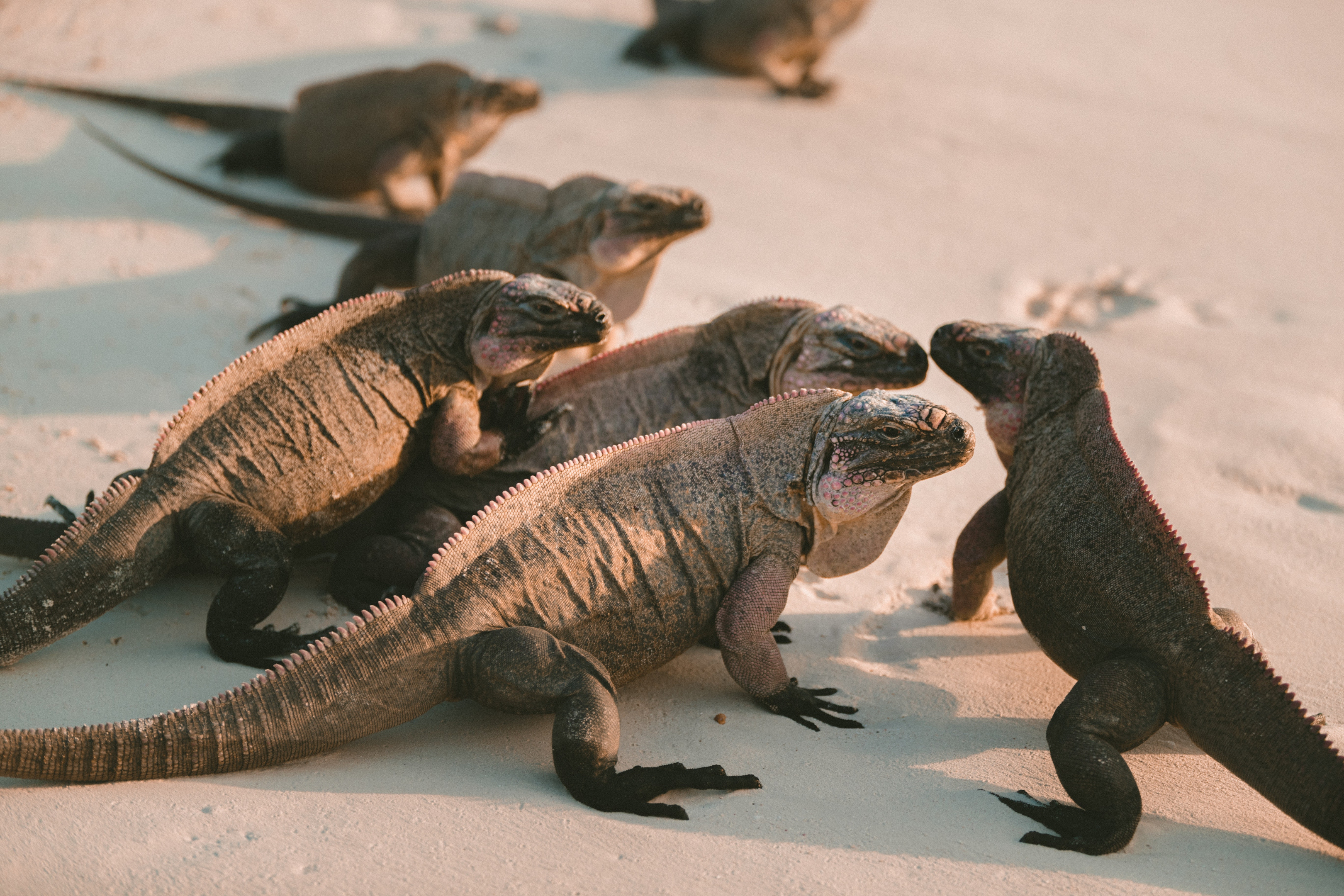 The resort is also nearby Tropic of Cancer Beach, which is arguably the most beautiful beach in the Exuma chain. The water here is usually as flat and translucent as glass and the sand is butter soft, making it ideal for a quiet afternoon of sunbathing and swimming.
For those looking for something a little more adventurous, Exuma Palms has kayak rentals available for use when the waves permit, as well as an array of family-friendly lawn games like horseshoes and bowls that you can play on the beach.
5. Kamalame Cay Private Island Resort & Residences
Only accessible by seaplane or private ferry, Kamalame Cay Private Island Resort & Residences is the perfect option for those seeking a relaxing vacation in a secluded setting. Surrounded by beautiful scenery, it's also an excellent choice if you and your family enjoy getting out and exploring nature.
Go snorkeling to take advantage of the pristine Caribbean waters and nearby coral gardens where you'll likely encounter an abundance of marine life, including parrotfish, blue tangs, and even a manta ray or two if you're lucky.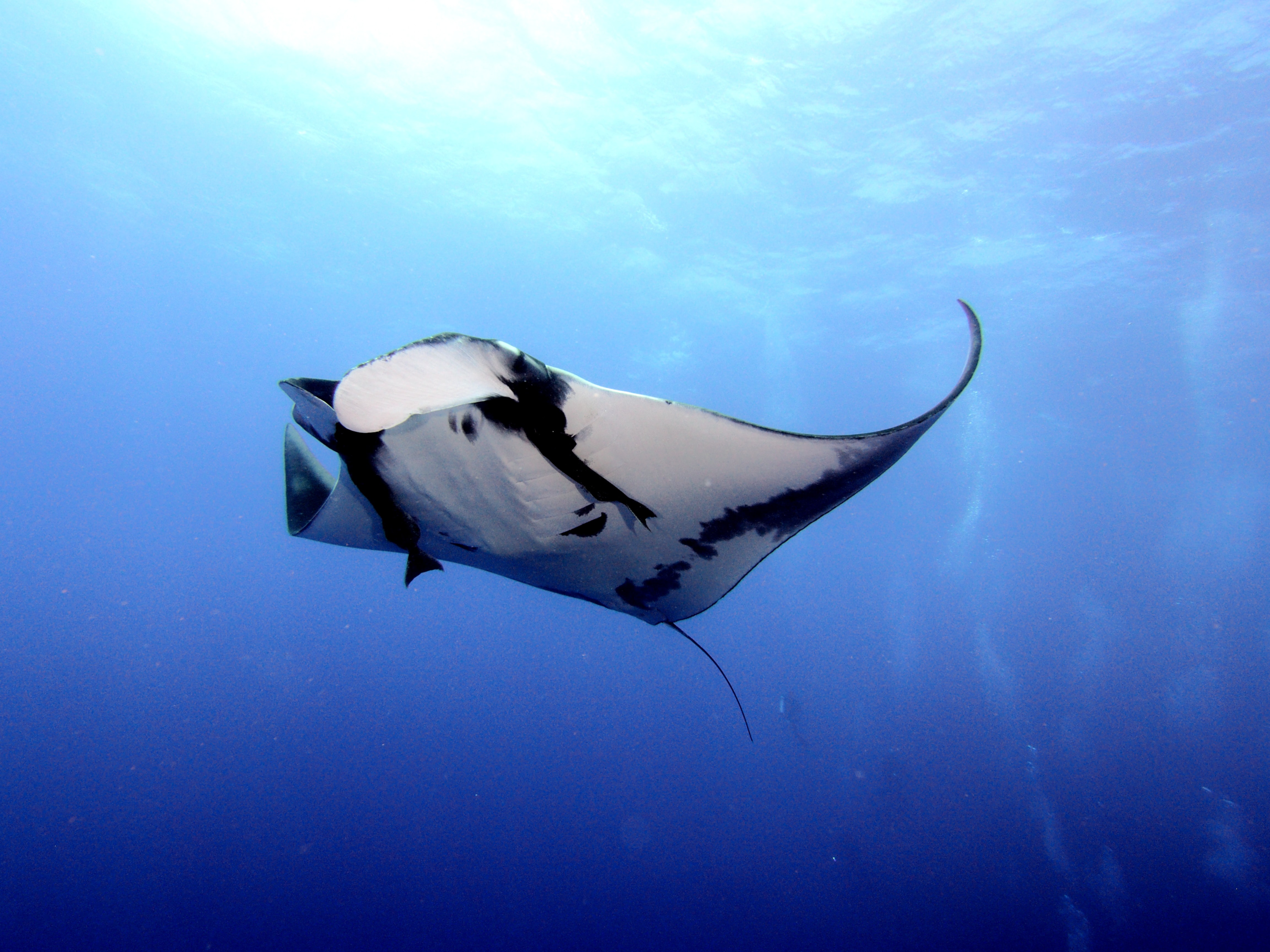 Alternatively, indulge in an unperturbed stroll or a lazy afternoon picnic on the beach.
You can also find kayak and paddleboard rentals on the Cay, plus a Dive Centre where you can enroll in a variety of freediving and scuba diving courses available for divers of all ages and experience levels.
Best of all, Kamalame Cay Private Island Resort & Residences also has an overwater spa offering state-of-the-art treatments, including facials, massages, and more.
6. Lighthouse Pointe at Grand Lucayan Resort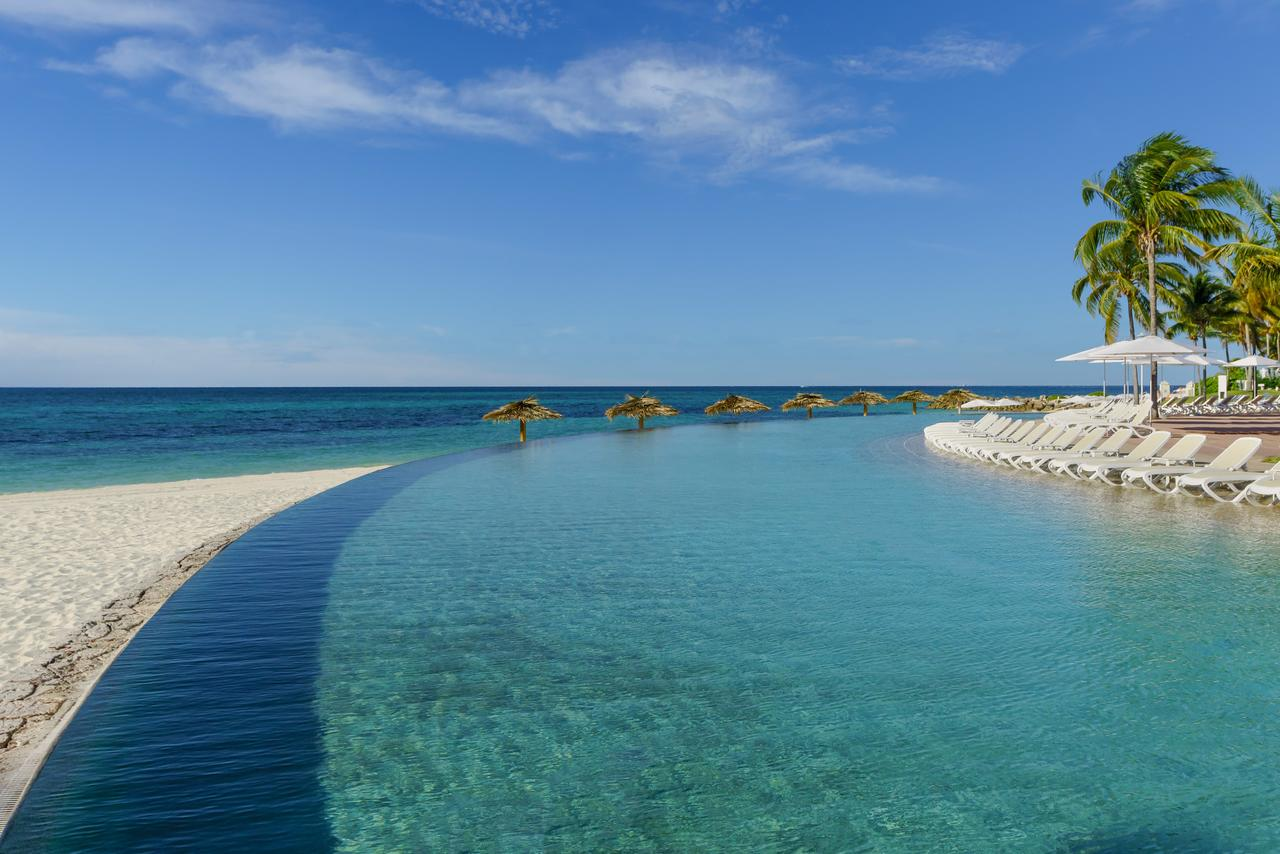 Set in a prime location in beautiful Freeport, Lighthouse Pointe at Grand Lucayan Resort is a family-friendly, cost-effective, all-inclusive resort with all the amenities you could ask for.
Conveniently, it's also within walking distance of several attractions, such as Cooper's Castle, Count Basie Square, and Port Lucaya Marketplace. However, between the fabulous pool, swim-up bar, and fine dining options, it's likely you won't want to leave the resort!
Cappucino's Fine Italian Restaurant, Pisces Seafood House & Pizzeria, and Manta Ray Beach Club are all included in your resort fee and offer menus that will appeal to kids and adults alike. You can also order room service whenever you feel like it.
7. Melia Nassau Beach Resort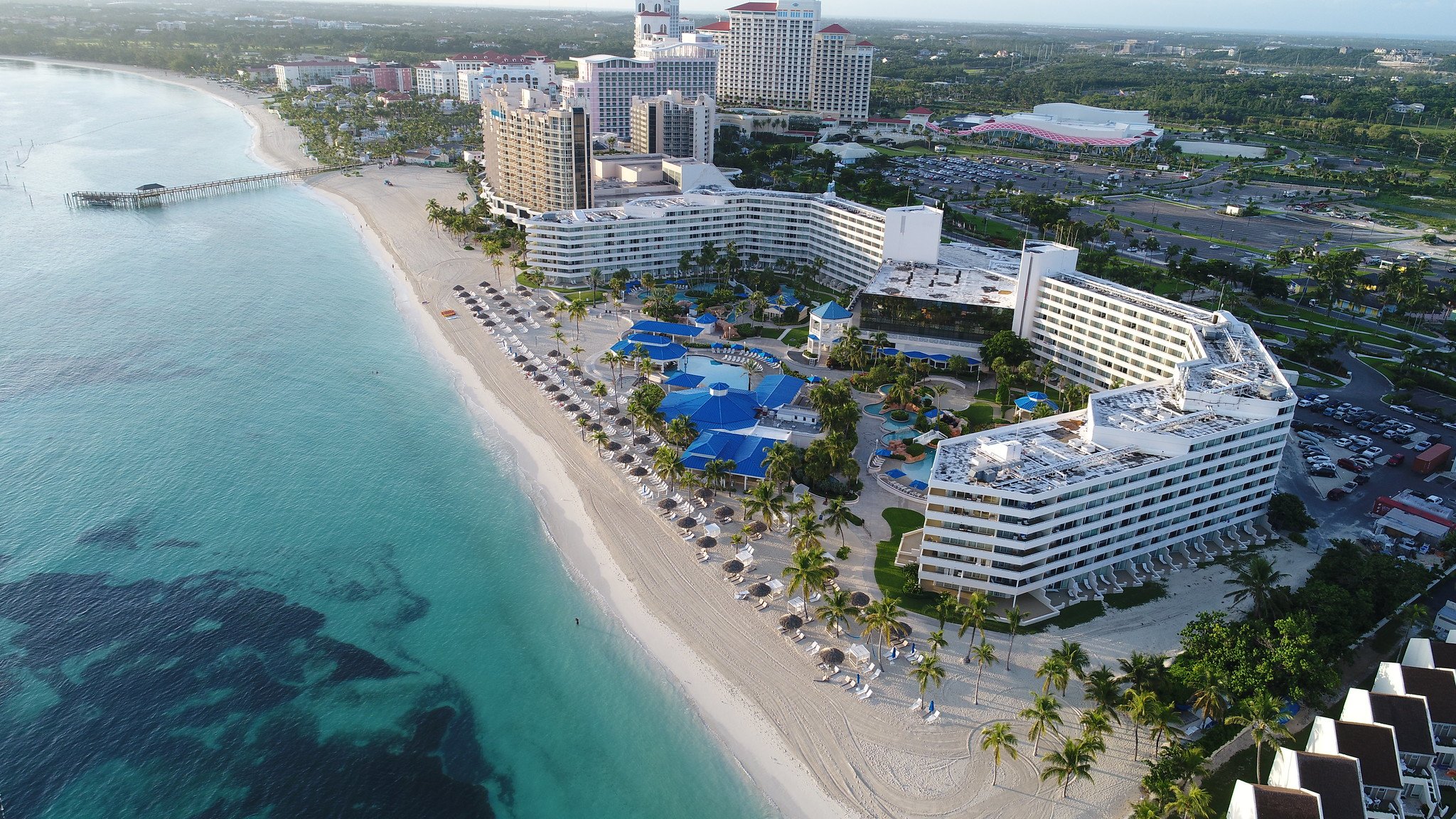 Occupying a perfect stretch of sand on the breathtaking Cable Beach near to the city center, this resort offers guests the best of both worlds: luxurious accommodation and the perfect base from which to explore Nassau.
The majority of rooms and suites at Melia Nassau Beach offer unobstructed views of the ocean, swimming pools, or nearby botanical gardens and come equipped with flat-screen TVs and tea and coffee-making equipment.
In terms of facilities and services, Melia Nassau Beach boasts three heated pools, an 18-hole golf course, a 24-hour fitness center, room service, and a Kids' Club. You can also take advantage of their pampering hydro-massage tubs and all the unique dining options available on-site. As a bonus, resort guests receive discounts at selected restaurants, lounges, and sporting venues in Nassau.
Also, be sure to check out the phenomenal beachside entertainment that the resort hosts throughout the week.
8. Small Hope Bay Lodge
If you have an active family who enjoys water sports, Small Hope Bay Lodge could be the perfect option for you! This eco-friendly resort caters explicitly to snorkelers and scuba divers and offers a variety of water sports rentals as well.
It sits on the edge of the world's third-largest fringing barrier reef, so the marine life here is unparalleled.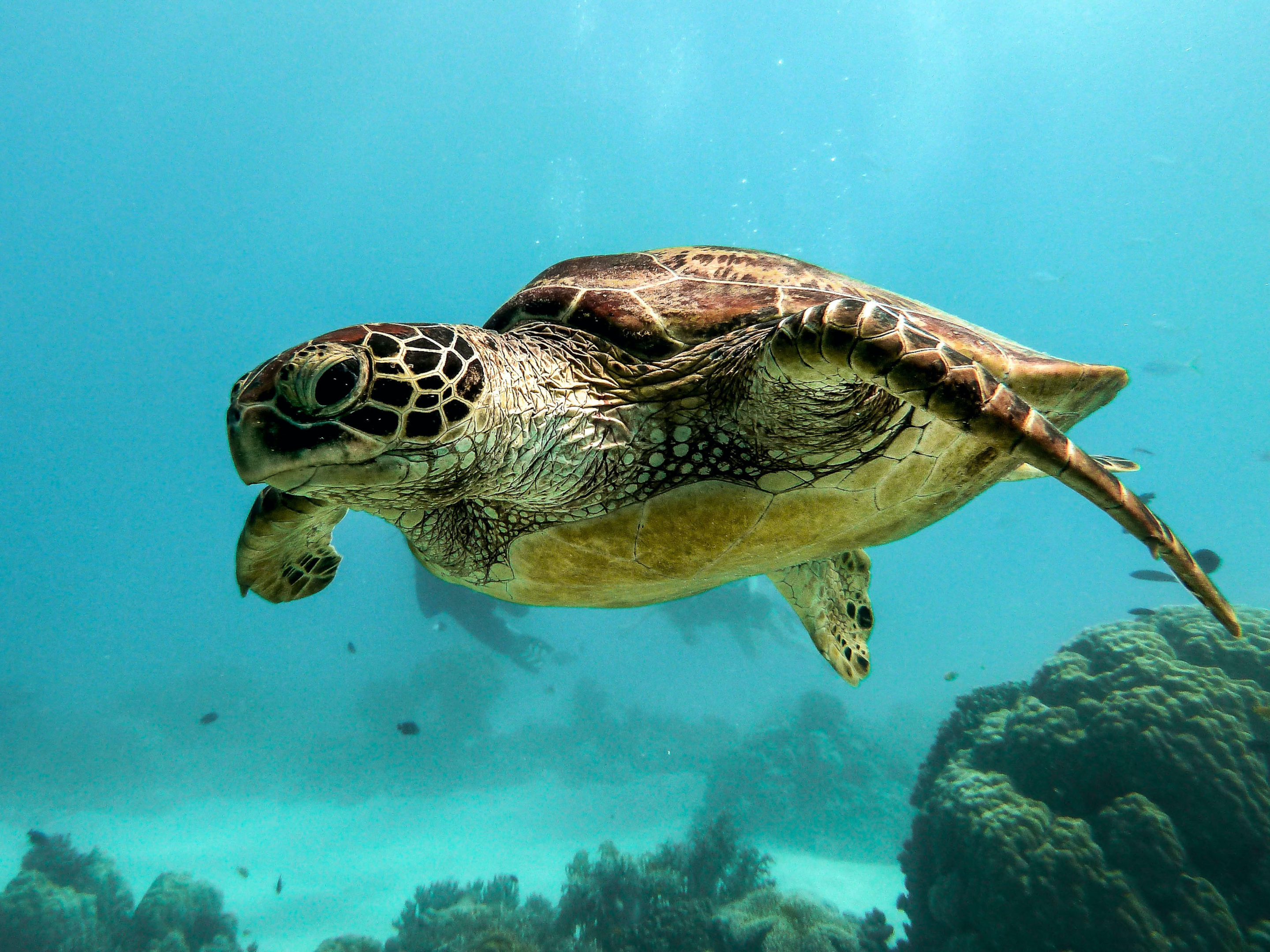 Small Hope Bay Lodge also offers a tranquil setting in which to relax, with plenty of hammocks, sun loungers, a well-stocked library, and a hot tub right on the beach.
Additionally, all your meals and drinks are included in the resort's all-inclusive rates, so you can enjoy fresh local and international dishes prepared using locally-sourced ingredients for the duration of your stay.
Other all-inclusive perks include a complimentary babysitting service for kids between the ages of 2 and 7 during dinner hours, an open bar, self-guided nature tours, and free bike and kayak rentals.
As one of the oldest resorts in the Bahamas, Small Hope Bay Lodge has been serving guests for more than 60 years, so you can expect your stay with them to be nothing short of incredible!
9. The Coral Towers at Atlantis Resort and Casino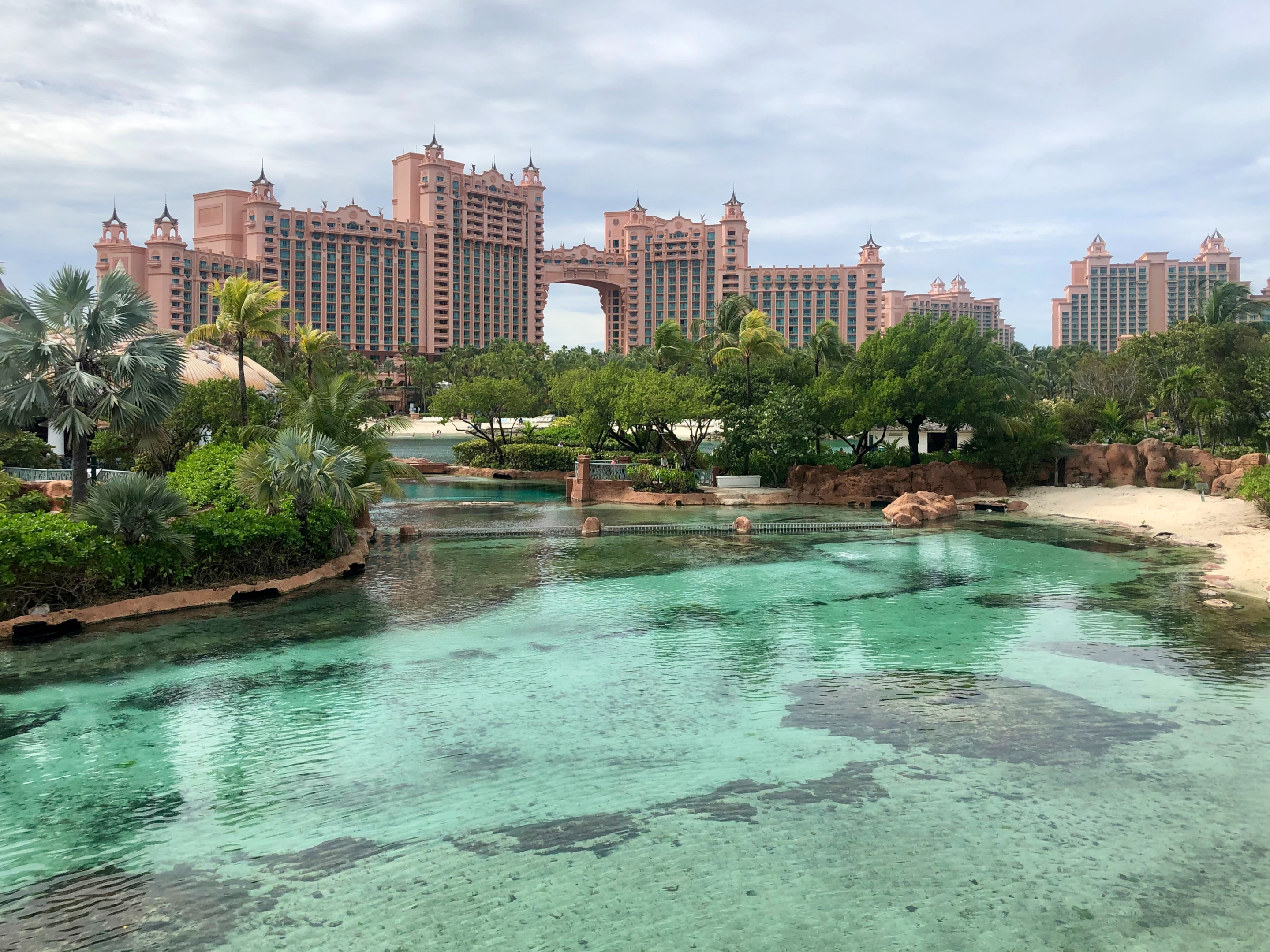 One of the most popular resorts in the Bahamas, The Coral Towers at Atlantis Resort and Casino was designed with families in mind. This means there are all kinds of entertainment options for the entire family to enjoy, including a special club for teens.
Each one of the spacious rooms and suites at this hotel has large windows and private balconies for making the most out of the gorgeous sea views and offers 24-hour room service plus a host of other amenities for guests to enjoy.
The Atlantis Resort itself features a colossal waterpark and an impressive collection of marine exhibits, including the world's largest open-air marine habitat. Get up close and personal with a vast array of sea creatures, from sharks and stingrays to jellyfish and dolphins.
Admission to the water park is complimentary for all overnight guests at the resort and includes access to all the slides, rides, and swimming pools.
There are also 5 miles of white sand beaches to explore with designated swimming areas, lounge chairs, and beach-side service.
If that wasn't enough, the resort also boasts a full-service spa and salon, a 60,000-square-foot casino, multiple dining options, a theater, and a fun kids' program. You can also take part in a variety of free activities such as snorkeling, fitness classes, and yoga.
10. Viva Wyndham Fortuna Beach
Last, but not least, on our list of all-inclusive family resorts in the Bahamas is Viva Wyndham Fortuna Beach. This family-friendly resort is located in Freeport and has all the amenities you could ask for, from flat-screen TVs and air conditioning in every room to tennis courts, a fitness center, and a wide array of world-class dining options.
As part of your all-inclusive package at Viva Wyndham Fortuna Beach, you'll also get to enjoy three meals a day, unlimited drinks, 24-hour snacks, and regular live entertainment. Additionally, you'll be able to take part in complimentary cooking classes, yoga/meditation classes, a daily activities program, theme nights, parties, dinners, and more!
Other facilities and services available at a surcharge include massages and treatments at the on-site spa, babysitting services, scuba diving courses, and excursions.
Overall, if you're looking for an all-inclusive family resort with amenities that are sure to please the whole family, Viva Wyndham Fortuna Beach will not disappoint!