Michael Tracey, CC0, via Wikimedia Commons
Newcomers rush to Asheville for its scenic beauty and its myriad of attractions, but the question of where to find the best breakfast in Ashville is all too common. Breakfast is, after all, the most important meal of the day.
Fortunately for hungry travelers, Asheville breakfast places are sure to impress, and there is certainly no shortage of them. Asheville, NC, has been awarded the name Foodtopia, and for good reason.
Eateries in Asheville are bound to have something for every meal, but the breakfast restaurants are particularly intriguing.
Whether you're looking for something sweet in Downtown Asheville to start the day or you're strolling through West Asheville in search of some scrumptious breakfast tacos, Asheville breakfast restaurants are sure to have something to your liking.
Navigating your way through Asheville, NC, in a desperate attempt to satisfy your cravings can be a daunting endeavor if you don't know your way around the city.
Therefore, we aim to make this activity an enjoyable one by providing you with a detailed list of places where you'll find the best breakfast in Asheville.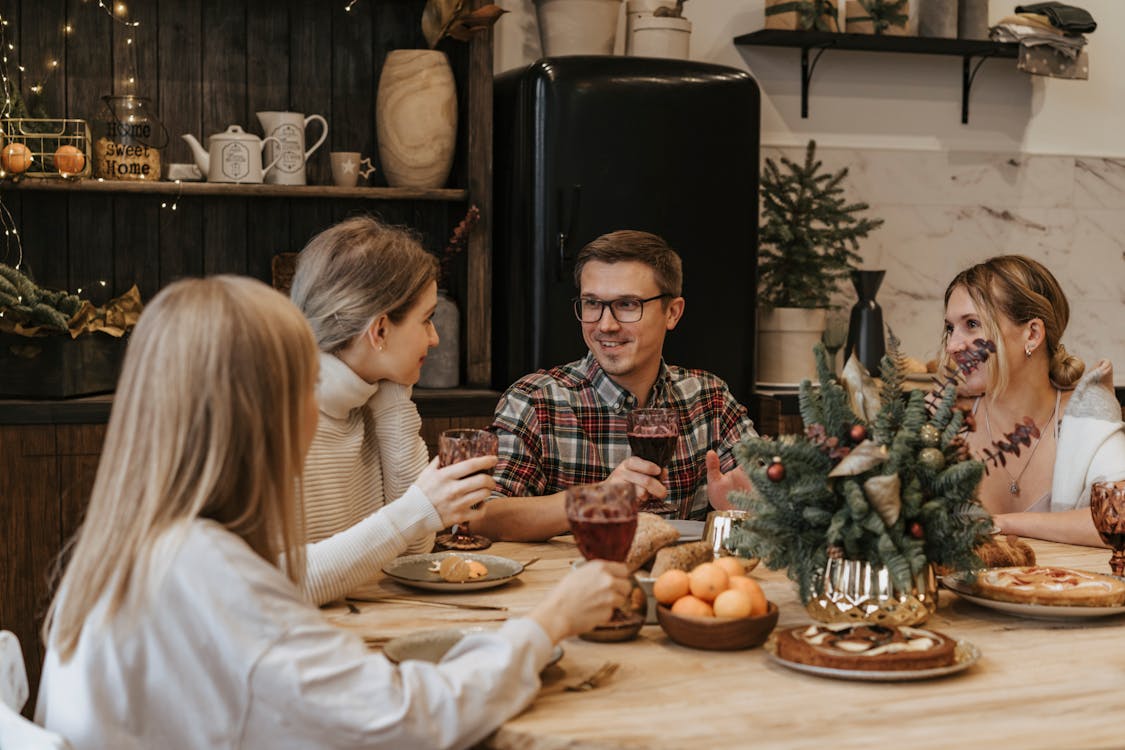 Sunny Point Cafe
Sunny Point Cafe is not only a much-loved eatery among visitors, but Asheville locals also adore this place for the delicious breakfast it offers.
Ideally located in West Asheville, Sunny Point Cafe is a classic mom-and-pop business with an inviting atmosphere.
What Makes Sunny Point Cafe So Good?
Sunny Point Cafe makes the top of the list of places for the best breakfast in Asheville, NC, for its extensive experience that yields the best quality.
One of the best farm-to-table eateries in Asheville, Sunny Point Cafe puts extreme care into every one of its meals and offers hearty breakfasts that will fuel you throughout the day.
The outdoor seating area just adds to the great experience you'll have at Sunny Point Cafe, with the tempting smells from the kitchen getting you excited about your order.
What Should You Order at Sunny Point Cafe?
The huevos rancheros at Sunny Point are perfectly prepared with a flavorsome salsa and fresh tortillas, chorizo, and egg.
Before this delicious dish, be sure to order the Fried Green Tomatoes as appetizers. They will not fail to set the stage for an unparalleled dining experience.
If you're up for something a bit heavier, give their sweet chicken waffles a try. You won't be disappointed. The Southern Breakfast Benny is also an explosion of flavors you won't find anywhere else.
jeffreyw via Wikimedia Commons
Isa's French Bistro
Isa's French Bistro is an iconic little restaurant nestled in the Haywood Park Hotel that has served as the backdrop for countless wedding and engagement photos.
Isa's offers a more sophisticated experience but still maintains its authenticity by staying grounded despite its glamorous atmosphere.
What Makes Isa's French Bistro So Good?
Needless to say, Isa's French Bistro specializes in French flavors and offers various European delights prepared with locally-sourced produce.
Isa's stands out among other bistros in Asheville, NC, as being elegant yet casual and inviting guests to come as they are.
What Should You Order at Isa's French Bistro?
If you're going to Isa's, your go-to breakfast should be French toast with chicken. The chicken is perfectly cooked to preserve the flavor while keeping the crust nice and crispy.
The French toast is a wonderful breakfast in itself, with crispy edges and a delightfully sweet and melty interior.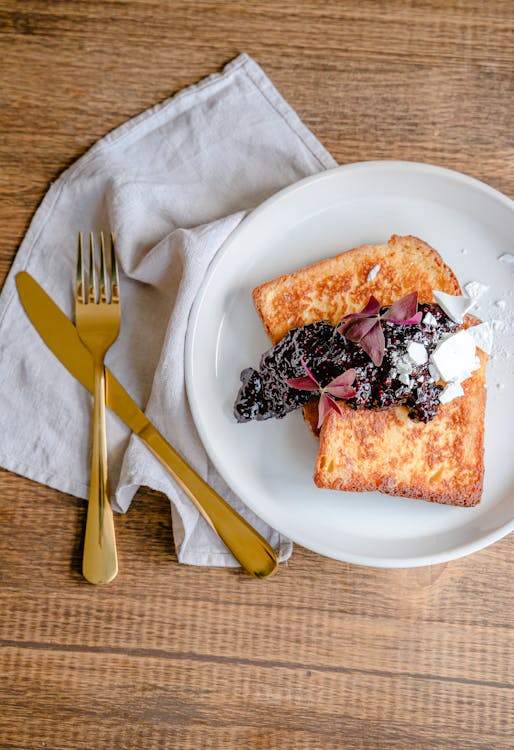 Tupelo Honey Cafe
Looking for the best breakfast in Asheville that doesn't end at noon? Tupelo Honey Cafe, set in Downtown Asheville, serves its breakfasts all day long, making it a very popular spot in the city, so be sure to make reservations.
Tupelo Honey Cafe is loved for its wide array of Southern comfort food and delicacies and breakfast cocktails that keep guests laughing late into the afternoon.
What Makes Tupelo Honey Cafe So Good?
Tupelo Honey Cafe is just the charming twist everyone wants from breakfast restaurants in Asheville, NC.
At Tupelo Honey Cafe, you'll find a unique touch on country breakfast favorites. The rustic vibe at Tupelo's is accentuated by the dark wooden floors and soft-colored walls, which adds to the upscale appeal of the restaurant.
What Should You Order at Tupelo Honey Cafe?
The "old-skool breakfast bowl" at Tupelo Honey Cafe is to die for and features an overwhelming range of flavors created by the combination of goat cheese grits, tomato salsa, black-eyed peace, eggs, and bacon.
Their sweet potato pancakes and avocado toast are other breakfast dishes you can't miss and offer an interesting twist on these American favorites.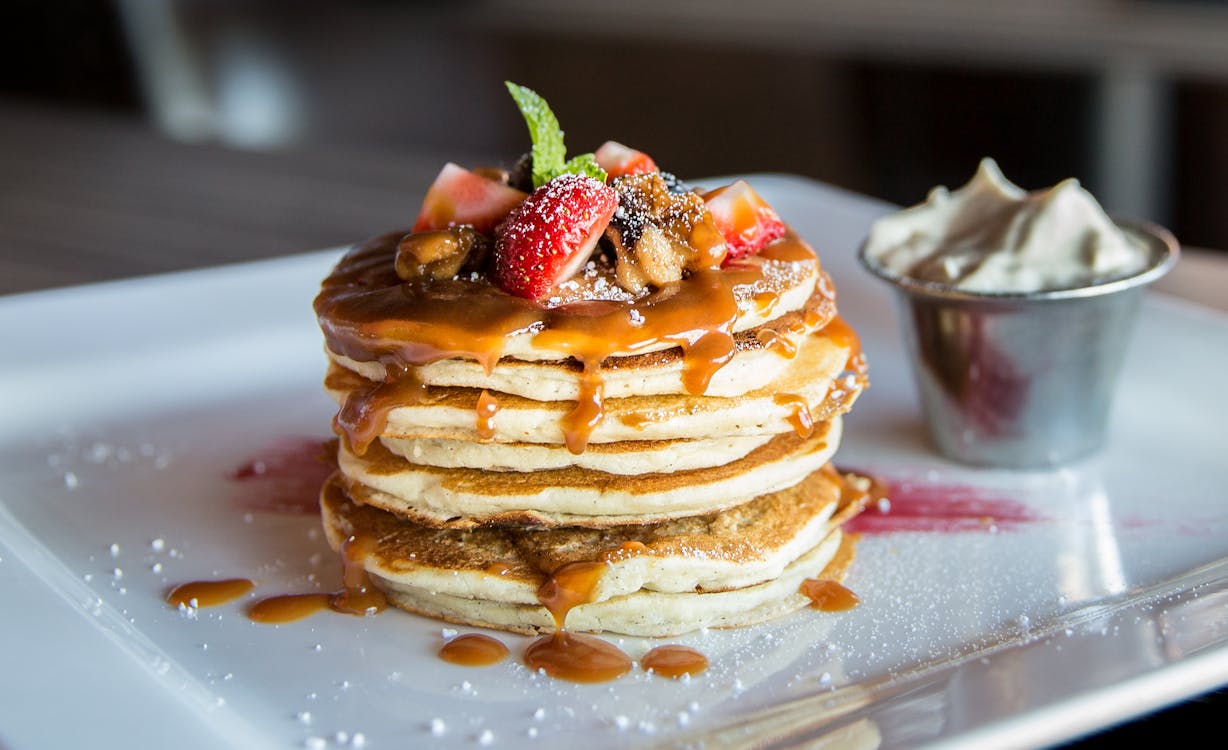 Blue Ridge Restaurant at Omni Grove Park Inn
Blue Ridge Restaurant, set in the inviting Omni Grove Park Inn, is the best spot for a breakfast buffet in Asheville, NC.
The mesmerizing views at Blue Ridge Restaurant create the perfect backdrop for a delicious meal with friends and family.
What Makes Blue Ridge Restaurant So Good?
The distinctive breakfast buffet at Blue Ridge Restaurant is unlike any other meal in the city. This delightful eatery guarantees an unrivaled way to start your day.
Boasting breathtaking views of the Blue Ridge Mountains and Downtown Asheville, Blue Ridge Restaurant certainly deserves a spot on the list of the best breakfast in Asheville.
What Should Your Order at Blue Ridge Restaurant?
The fluffy and flavorful pancakes drip with blueberry sauce and sweet elements. The omelet station allows you to sample some of the fresh ingredients incorporated into a perfectly balanced egg masterpiece.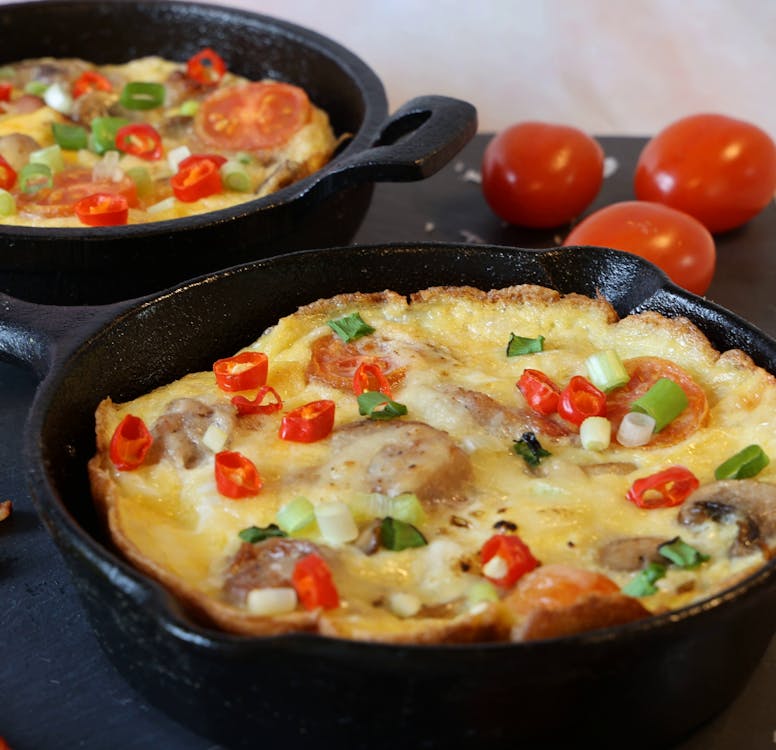 Biscuit Head
Most Asheville residents know of the massive following Biscuit Head has in the city. They also know that many consider Biscuit Head to serve the best breakfast in Asheville.
Biscuit Head is so loved because of its wonderfully personalized meals. Gluten-free and vegan breakfast options are relatively limited in Asheville, NC, so Biscuit Head is a paradise for those with specific dietary requirements.
What Makes Biscuit Head So Good?
The name of this breakfast restaurant kind of says it all. The biscuits at Biscuit Head are some of the most fluffy and flavorsome you'll ever find.
Their eggs benedict have thousands of guests hooked, but there are countless other breakfast options that will leave you wanting more.
The weekends are incredibly busy at the Biscuit Head, so if you don't fancy waiting in long lines for your breakfast, be sure to visit on weekends.
This lovely restaurant serves up some of the best Southern comfort food you will grow to love, and the Biscuit Head will likely become your regular breakfast spot once you've tried it.
What Should You Order at The Biscuit Head?
Looking for something sweet? Try some of their breakfast biscuits smothered in banana foster jam. If a savory dish is more to your liking, the biscuits also come with spicy veggie chorizo and mushroom medley gravies.
For the best of both sweet and salty worlds, the sweet potato butter is the perfect addition to any biscuit on the menu, especially the biscuit French toast.
Biscuit Head
Green Sage Cafe
Green Sage Cafe has become such an iconic breakfast spot that it has opened various locations across Asheville, NC.
From kale smoothies to French toast and eggs, there's not much you wouldn't find at Green Sage Cafe.
The cafe also caters to vegans and guests sensitive to gluten, and there is a world of milkshakes, coffee, tea, and other delicious drinks on offer too.
The Downtown Asheville and Merrimon Ave branches are some of the best Green Sage Cafe locations as they are more casual and inviting than the others.
These wonderful breakfast restaurants are quite affordable too, so it's the perfect spot to grab a healthy bite on the go.
What Makes Green Sage Cafe So Good?
Green Sage Cafe is the place to be if you're looking for a healthy breakfast. Even their smoothies make headlines and include everything from raw juices to freshly brewed coffee shakes.
The vegan breakfast at Green Sage Cafe will delight even non-vegans, and with its deliciously fresh elements, you wouldn't believe how few calories and how many nutrients it holds.
What Should You Order at Green Sage Cafe?
Green Sage Cafe offers the tastiest vegan breakfast burrito in the city. Filled to the brim with black beans, eggs, root hash, and greens, the breakfast burrito will give you all the fuel you need to start an eventful day in Asheville, NC.
Social Lounge
Social Lounge is one of the most renowned rooftop venues in Asheville. With a sister restaurant like Strada Italiano, you can expect only the highest standards at Social Lounge.
Social Lounge hosts both a Saturday and Sunday brunch on the restaurant's rooftop, where guests can enjoy refreshing cocktails while looking out onto Downtown Asheville.
Social Lounge has a wide selection of light fares, including muffins, vegan lox, salads, bagels, and even more delights on the special brunch menu.
If you're up for a more filling meal, you can indulge in sweet pancakes, breakfast bowls, French toast, or shrimp and grits.
What Makes Social Lounge So Good?
The weekends at Social Lounge bring an impressive weekend brunch menu that will tempt you to start every Saturday and Sunday morning here.
The extraordinary views from the rooftop are likely the biggest draw Social Lounge has, so if you're looking for an unrivaled experience sampling top-grade food and taking in enchanting views of the city, you'd be hard-pressed to find a better place than Social Lounge.
What Should You Order at Social Lounge?
The Monte Christo sandwich at Social Lounge is incredibly popular and features sweet French-inspired flavors paired with Swiss chees and ham, creating the perfect balance between salty and sweet.
Social Lounge also has many other breakfast sandwiches to try out, all comprised of a unique and creative twist.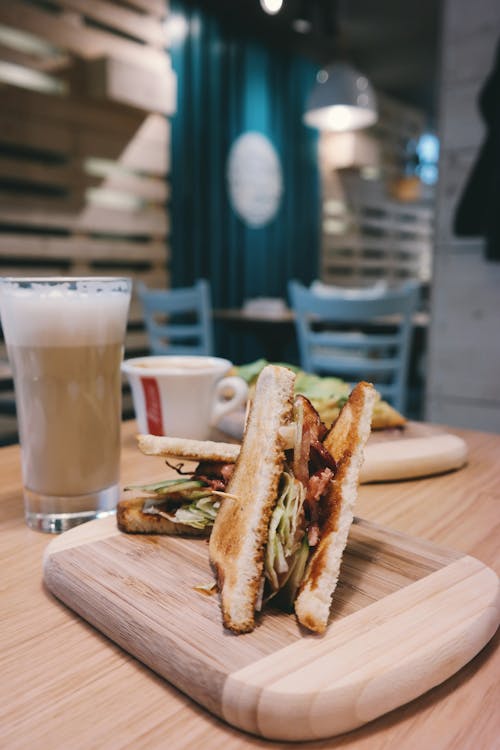 Early Girl Eatery
Early Girl Eatery is another impeccable vegan and gluten-free restaurant in Asheville, NC, boasting an extensive dinner, lunch, and breakfast menu.
Set in the lively Downtown Asheville, Early Girl is a classic farm-to-table restaurant serving food that seems like it was made in heaven.
What Makes Early Girl Eatery So Good?
If you're a healthy traveler looking for a nutritious breakfast, Early Girl is a safe bet.
Every item on the extensive breakfast menu guarantees vitality, with multigrain pancakes and cheddar omelets on offer among the multitude of vegan options, such as the tofu scramble.
What Should You Order at Early Girl Eatery?
Even the most avid meat lovers will revel in the vegan dishes at Early Girl. The eggs benedict is a favorite among many and has been lovingly named the Early Girl Benny.
You wouldn't believe how much flavor an eggs benedict can hold, and the fresh tomato, spinach, and avocadoes top off the meal perfectly.
If you prefer a bit of meat as a morning wake-me-up, try the porky breakfast bowl drenched in incredible flavors created by the slow cooking process.
Benne on Eagle
Benne on Eagle offers genuine Appalachian cuisine in a more peaceful area of Downtown Asheville, NC.
This amazing breakfast spot sits in the majestic Foundry Hotel, which spans the greater part of a city block. They serve breakfasts of the highest quality, and their Sunday Brunch special simply cannot be missed.
What Makes Benne on Eagle So Good?
The Appalachian soul food is what really sets Benne on Eagle apart from the countless other breakfast spots in Asheville, NC.
Beyond such unique delicacies, they also offer a wide selection of scrumptious Southern breakfasts and entrees paired with the most delicious cocktails you could imagine.
What Should You Order at Benne on Eagle?
The waffles and catfish at Benne on Eagle are undoubtedly some of the best options on the breakfast menu.
These meals boast a perfectly balanced combination of savory and sweet in their unique spin on classic fried chicken and American waffles.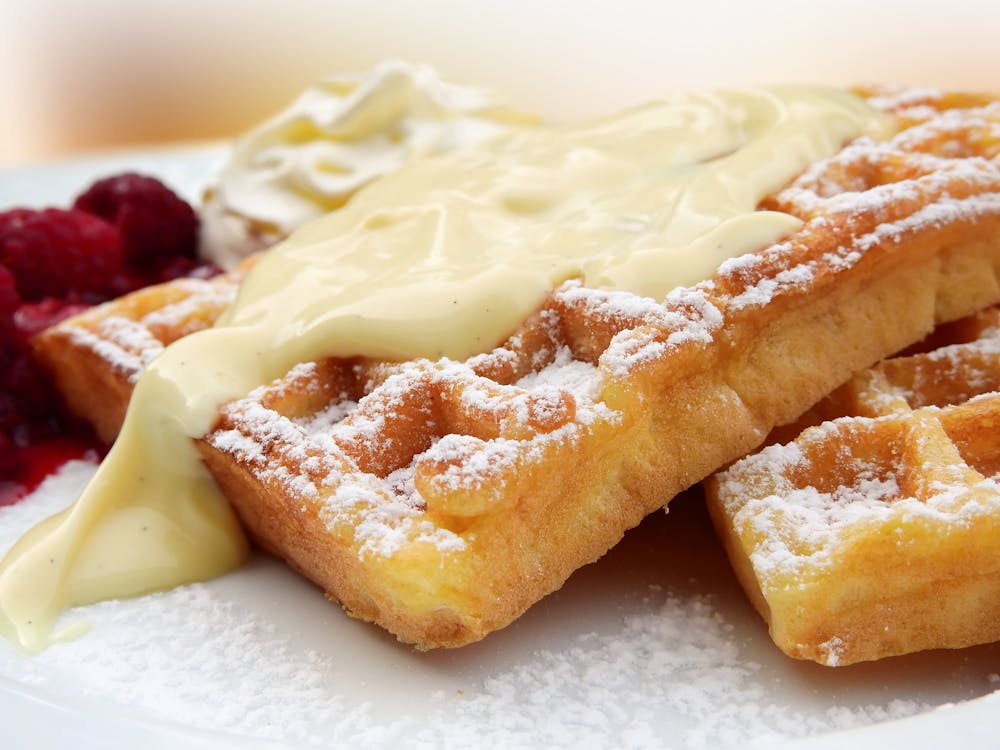 Old Europe Pastries
Since its inception in 1994, Old Europe Pastries has been a treasure in Downtown Asheville among many culinary connoisseurs.
If you're in the mood for an easy sweet breakfast, Old Europe won't disappoint, and lactose-intolerant, vegan, and gluten-sensitive guests can also indulge in these pastries.
Old Europe Pastries not only offers an exceptional experience for guests dining in, but they also have the option of ordering food online and having it delivered right to their doorstep.
What Makes Old Europe Pastries So Good?
Old Europe Pastries is hand-down one of the best breakfast restaurants if you're looking for world-class coffee paired with decadent desserts.
The long line that so often decorates the outside of Old Europe is a testament to the quality awaiting inside.
This classic bakery/restaurant is such a success due to the expert bakers knowing just how to combine the best ingredients to create an unrivaled pastry that delights not only your taste buds but also your eyes, and you know what they say, you feast with your eyes first.
What Should You Order at Old Europe Pastries?
You can never go wrong with Old Europe's cheese danish, a cream cheese paradise elevated by fresh berries and a lemon glaze.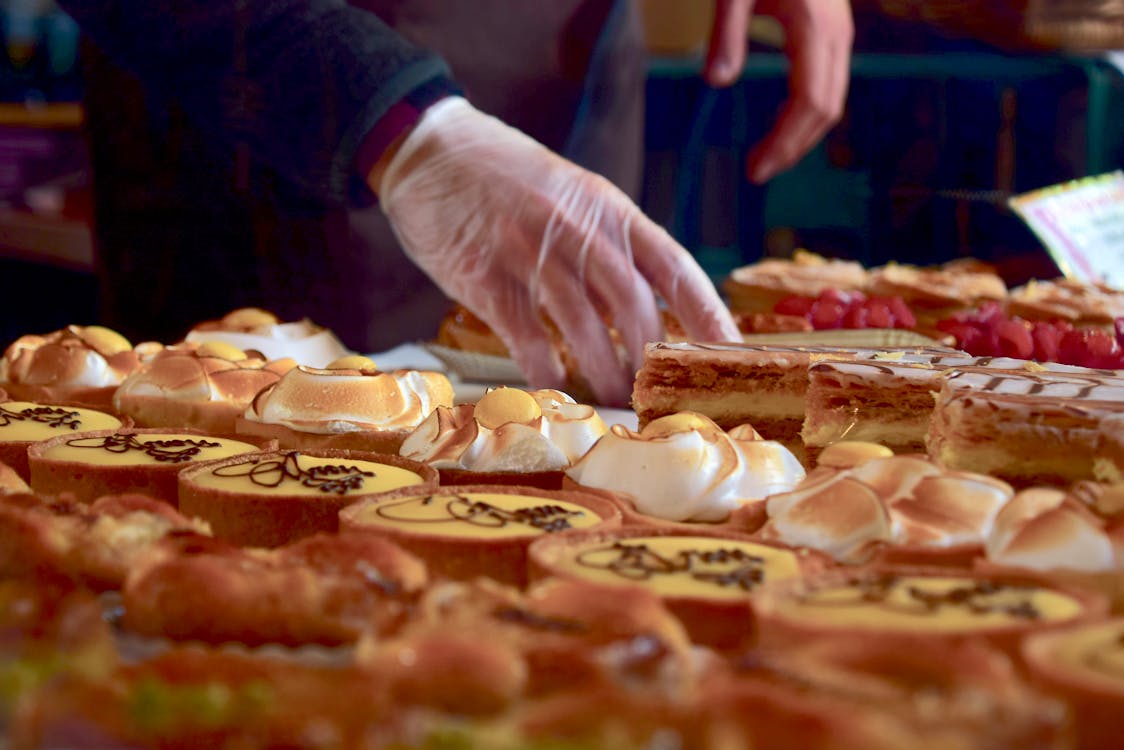 City Bakery Downtown Asheville
City Bakery Downtown Asheville has been around since 1999 and is well-known for serving the best coffee and artisan bread in the city.
What Makes City Bakery Downtown Asheville So Good?
It only takes one visit to City Bakery to know why it's on the list of best breakfasts in Asheville. The atmosphere reminds you of a quaint little small-town bakery, but the goods on offer are of an international standard.
What Should you Order at City Bakery Downtown Asheville?
If you like a good breakfast sandwich, you can't go wrong with the bakery's Hawaiian breakfast sandwich. This sandwich brings savory and sweet together perfectly, with the combination of Swiss bacon and ham sure to have you going for seconds.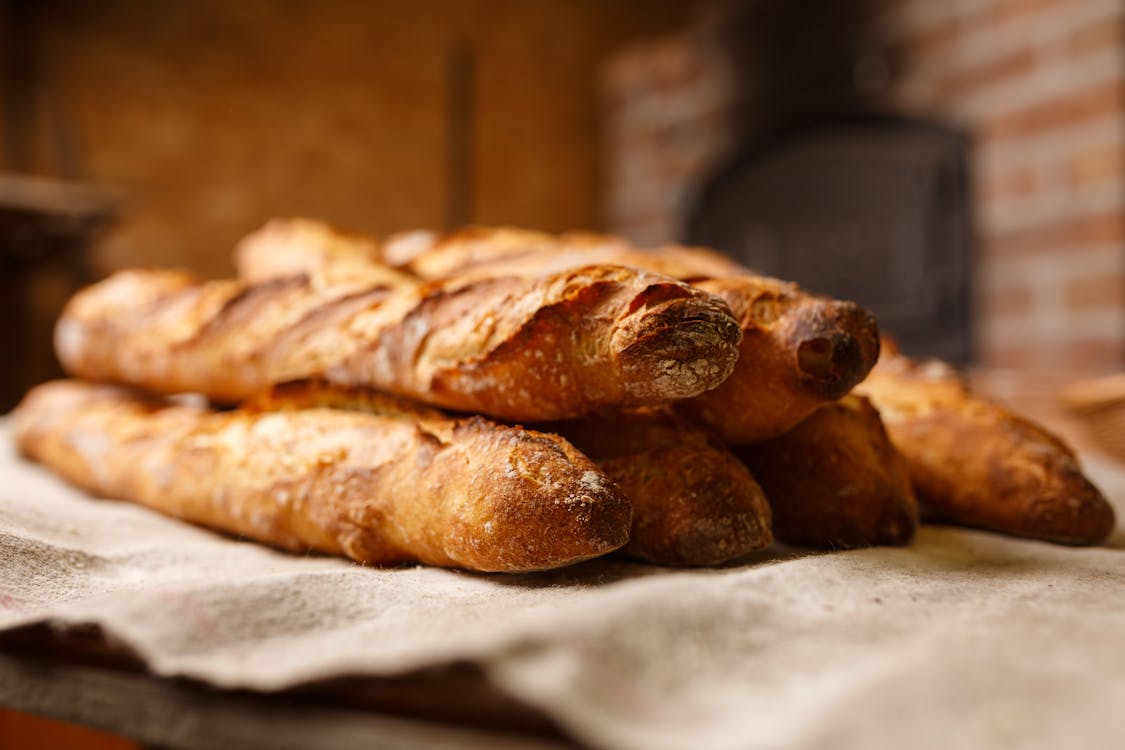 Sawhorse
The lesser-known restaurants in West Asheville are often some of the best breakfast restaurants in Asheville.
One of the best of such eateries is Sawhorse, a trendy neighborhood establishment on New Leicester Highway.
Boasting an Appalachian atmosphere, Sawhorse is one of the most inviting dining spots you'll ever find and provides the perfect backdrop for a cozy night out with friends or family.
What Makes Sawhorse So Good?
The breakfast cocktails at Sawhorse are a massive draw for most and are only rivaled by the great craft beer list.
Sawhorse is one of the few breakfast restaurants that feature a full bar, so if you want to start the day with a kick, this is the place to be.
Sawhorse boasts incredible historical charm and offers an intimate environment in which to enjoy a finger-licking breakfast, lunch, or dinner.
What Should You Order at Sawhorse?
You can never go wrong with the classics at Sawhorse. For a filling breakfast, opt for free-range eggs, fingerling potatoes, sausages, Brussels sprouts, and homemade fries.
For a more unusual option, the buttermilk pancakes and biscuits with gravy are true winners. Although there are no gluten-free bread options, Sawhorse will make you a gluten-free pancake on request.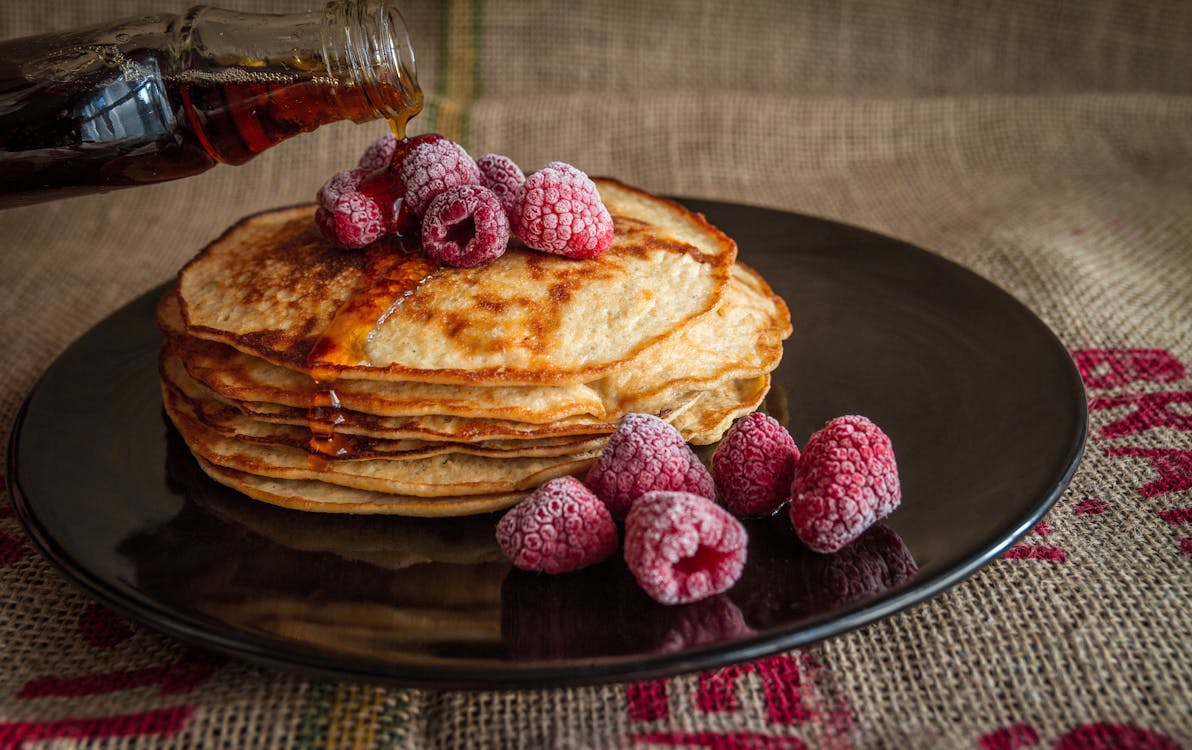 Liberty House Coffee and Cafe
Looking for a quaint cafe with rich coffee aromas filling the air? Look no further than Liberty House Coffee and Cafe.
Here you can lose yourself in peaceful jazz music while you sip on quality coffee in the outdoor garden area or nestled up at a table inside.
What Makes Liberty House Coffee and Cafe So Good?
Liberty House is one of the best breakfast and brunch restaurants in Asheville, NC, because of its impeccable coffee and daily specials locals don't dare miss.
Their sourdough creations and simply amazing and make for the ideal base for delicious avocado spreads.
The pastries at Liberty House Coffee and Cafe are also a strong competitor for Old Europe Pastries, so if you're in North Asheville, this is a great place to grab a bite and a hot cup of premium coffee.
What Should You Order at Liberty House Coffee and Cafe?
The sourdough pancakes at Liberty House are a top contender and sit right up there with the Breakfast Plate as some of the tastiest breakfast bites there are.
If you're heading down to Liberty later in the day, be sure to try their burgers and fresh salads. They even offer an all-time favorite around the world, overnight oats filled with fresh berries and sweet fruits.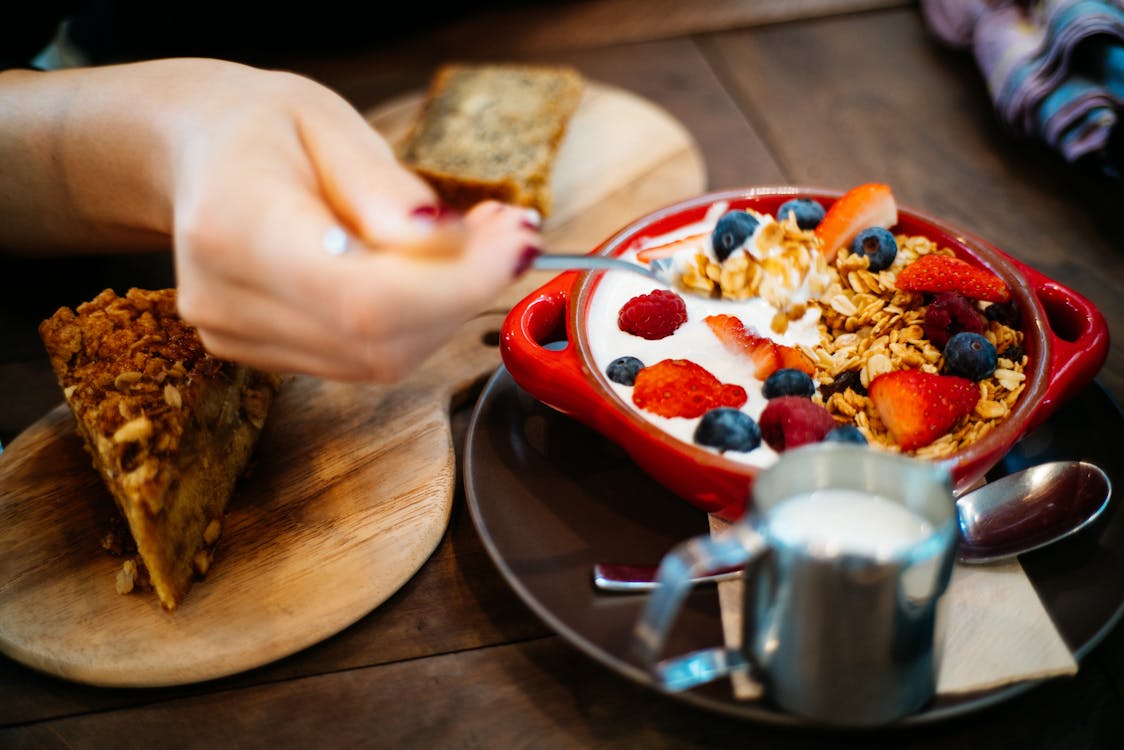 Hole Donuts
Arguably the best place to grab a quick breakfast in Asheville without having to think too much is Hole Donuts, set in West Asheville.
Hole donuts is a quintessential baby-blue food truck that has won awards for its delicious offerings.
What Makes Hole Donuts So Good?
Hole donut only has four options on the menu, but you can rest assured every one of them will delight the senses.
There is a flavor for every taste and preference, with weekly specials intriguing every sweet tooth in the city.
You can also pair your sweet delight with a strong cup of coffee or a mild cup of tea, which come in some extraordinarily unique flavors, including honey lavender and pumpkin sorghum.
What Should You Order at Hole Donuts?
Whether you opt for a baker's half or a full box of donuts, you should certainly try the Toasted Almond Sesame Cinnamon donuts with a vanilla glaze. There are also many classic options, like cinnamon sugar.
The weekly specials include exotic flavors like cherry amaretto, orange masala, and Irish coffee, so you'll never get bored of the distinctive creations Hole Donuts tirelessly serve up.
If you want to eat breakfast in a dessert fashion, Hole Donuts will surely become your regular breakfast spot.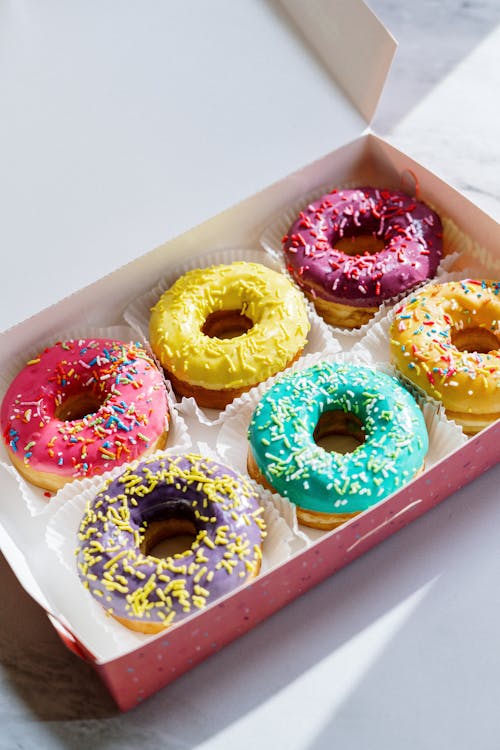 Jerusalem Garden Cafe
Nobody wants to wake up early on the weekend, and Jerusalem Garden Cafe recognizes this by serving breakfast a bit later than its competitors.
This colorful garden restaurant in Downtown Asheville is a serene place to enjoy a fulfilling Sunday brunch surrounded by Mediterranean elements and Mid-Eastern decor.
What Makes Jerusalem Garden Cafe so Good?
This delightful eatery doesn't serve breakfast on weekdays, but they sure shine on the weekend.
From falafels, salads, and gyros to scrambled eggs and hummus, there's not much you wouldn't find at Jerusalem Garden Cafe.
Moreover, this restaurant is situated right across the street from Tupelo Honey, which gets incredibly busy, so you will always have a great alternative if you don't want to wait to enjoy a delicious breakfast in Asheville.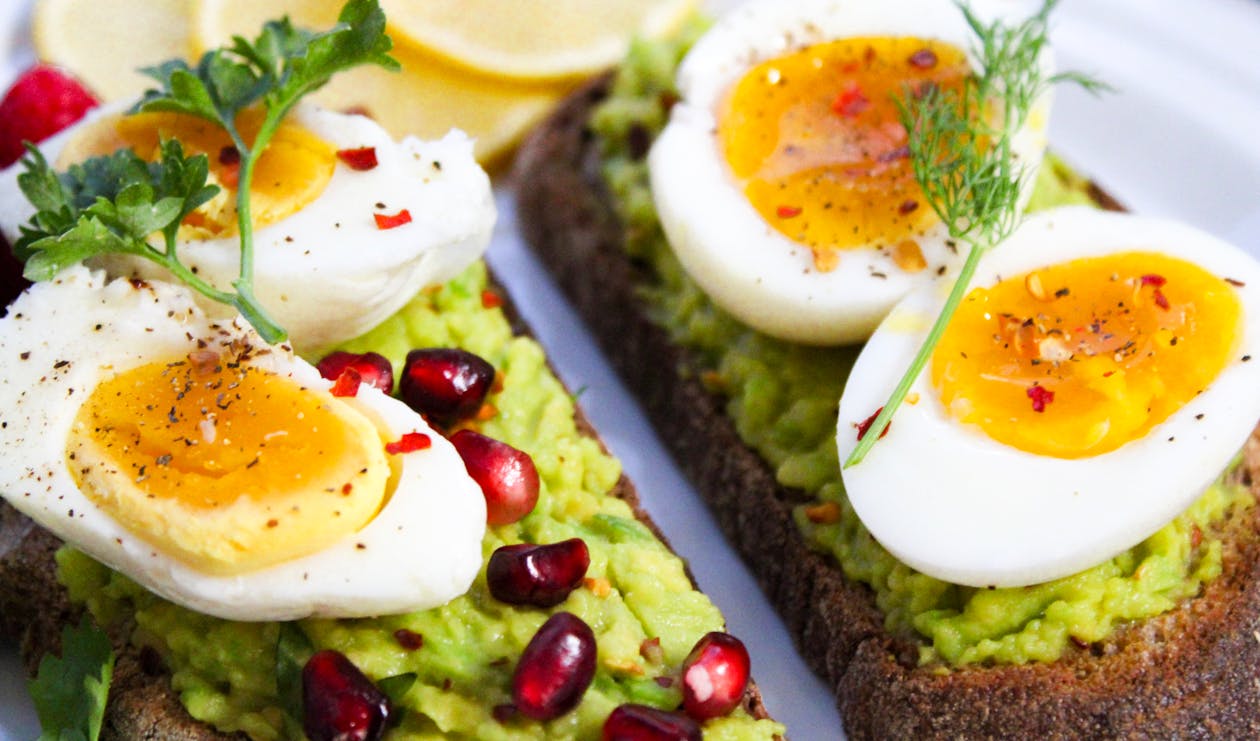 Ultra Coffee Bar
You'll find the best bagels and sandwiches in Asheville right here in the heart of the River Arts District at Ultra Coffee Bar.
Not only does this lovely cafe serve a great breakfast, but its drinks menu is also riddled with amazing treats like shakerato and Rick James.
What Makes Ultra Coffee Bar So Good?
Having breakfast in Asheville couldn't be more perfect than sitting at an outside table watching people going about their day.
The wide selection of breakfasts and drinks available at Ultra Coffee Bar makes it an establishment that will keep guests of all kinds happy.
It is also ideally located in the River Arts District, making it a great spot to grab a bite after exploring the characterful streets and the shops they're home to.
What Should You Order at Ultra Coffee Bar?
The multigrain Sunrise Breakfast bagel sandwich is a must-try at Ultra Coffee Bar as it has everything from cream cheese and pickled onion to eggs and spinach.
The RAD bagel is just as mouth-watering, with an arugula, balsamic, and cream cheese filling.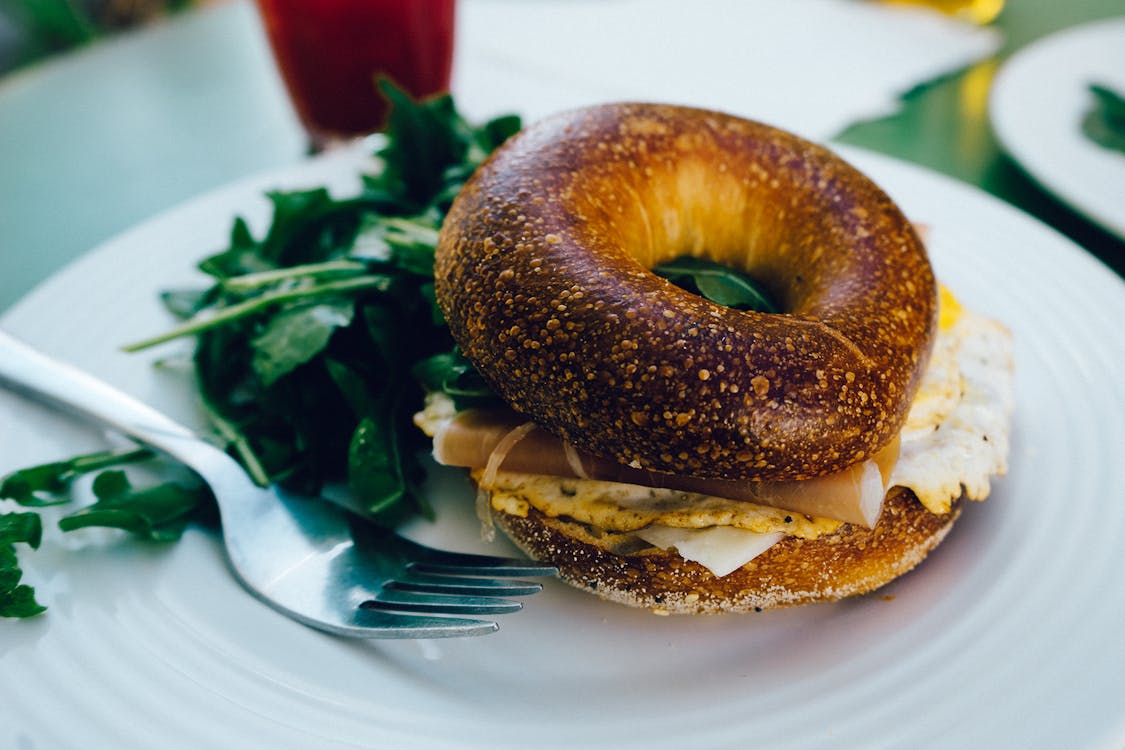 Mamacita's Taco Temple
There's always a vibe at Mamacita's Taco Temple in North Asheville. Uniquely decorated in a fashion that makes you feel like you've stepped into an 18th-century church, Mamacita's is the perfect place to find an authentic Mexican taste right here in Asheville, NC.
Breakfast at Mamacita's typically starts at 9 am and goes on until noon, and guests can choose between dining on the peaceful patio or inside the dining room.
What Makes Mamacita's Taco Temple So Good?
If you need a break from American Breakfast sandwiches and French toast, Mamacita's Taco Temple is a great spot to get a taste of some of the best Mexican food in the city.
Here you'll find everything from breakfast tacos and piquant Mexican plates to tamales. The breakfast menu at Mamacita's Taco Temple has something for everyone.
They also offer gluten-free and vegan options for those with specific dietary requirements.
What Should You Order at Mamacita's Taco Temple?
Arguably the best meal you can have at Mamacita's Taco Temple is the fluffy yet crispy churros paired with a steaming Mexican hot chocolate.
Needless to say, Mamacita's also specializes in breakfast burritos and tacos, and there is a filling of every flavor, including eggs, hashbrowns, and crispy bacon.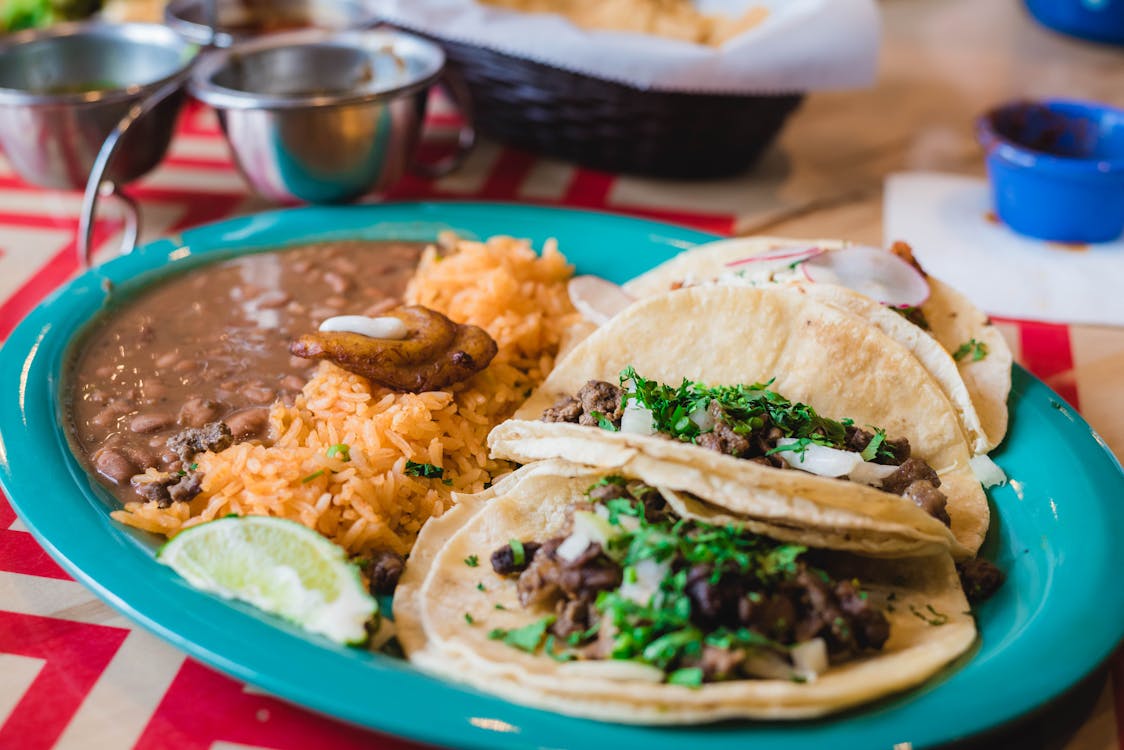 Five Points
This family-run diner-style eatery boasts a welcoming vibe and hearty food you can't miss. Five Points is a comfy and euphoric restaurant with some of the best breakfast options you could dream of.
This classic diner is one of the best budget-friendly restaurants in Asheville and has been passed down through three generations of a Greek family, so you can expect remarkable Greek delicacies.
What Makes Five Points So Good?
This casual restaurant doesn't have any fancy decor or elegant features. It is simply a place where guests feel free to let their hair down and indulge in mouth-watering delights like nobody's watching.
The flavors of the meals, whether it is breakfast, lunch, or dinner, will take you back to your childhood, and Five Points really goes above and beyond to create a nostalgic feel in everything they do.
Every portion is served generously and with all the Southern hospitality you would expect from the friendliest residents of Asheville. You will find some hearty dishes like omelets, pancakes, and biscuits with gravy on the breakfast menu.
What Should You Order at Five Points?
The eggs benedict is a much-loved favorite at Five Points diner. It includes a perfectly poached egg with crispy bacon and an English muffin on the side.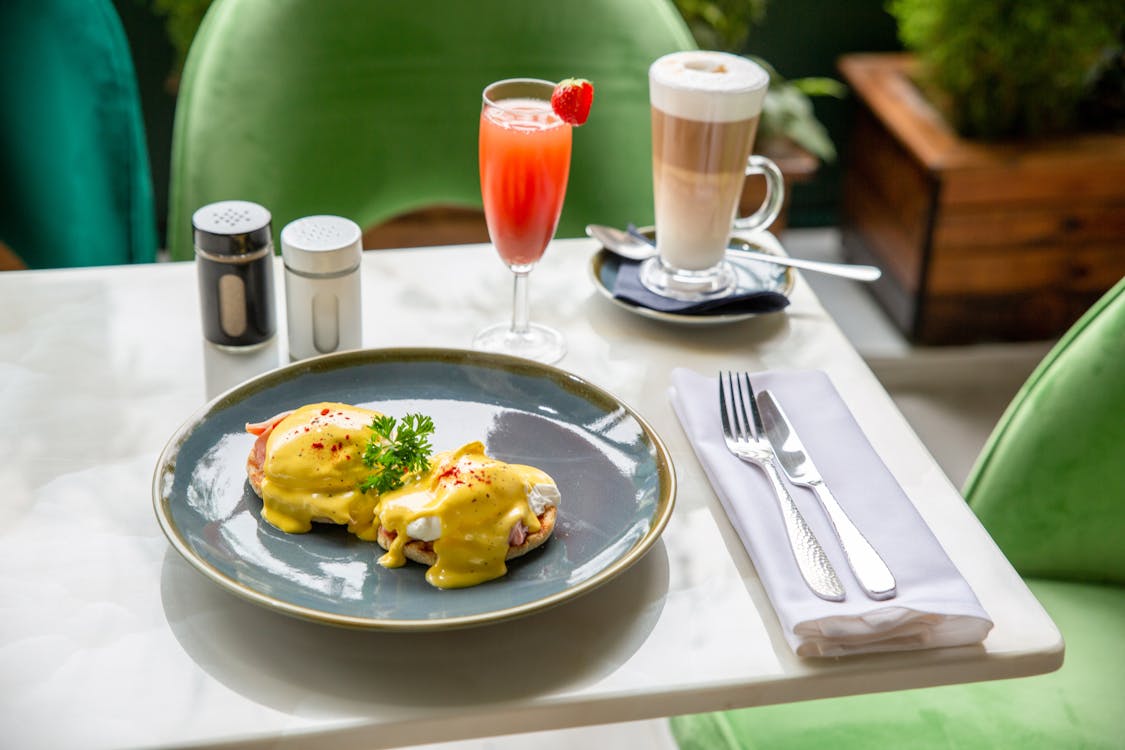 Wrapping Up
There are just so many incredible places to have breakfast in Asheville that it's nearly impossible to decide. The breakfast restaurants mentioned above are the top picks of some of the most avid foodies in the city, so you can be sure you'll hit the jackpot every time you visit.
As Asheville is such a hub of adventure and recreation, your breakfast should provide you with all the energy you need to make the most of your day, and these restaurants certainly aim to do just that.
There you have it, a complete list of the top-rated breakfast restaurants in Asheville, NC. We hope your day gets off to a great start at one of these amazing eateries and that you get to try as many of them as possible.