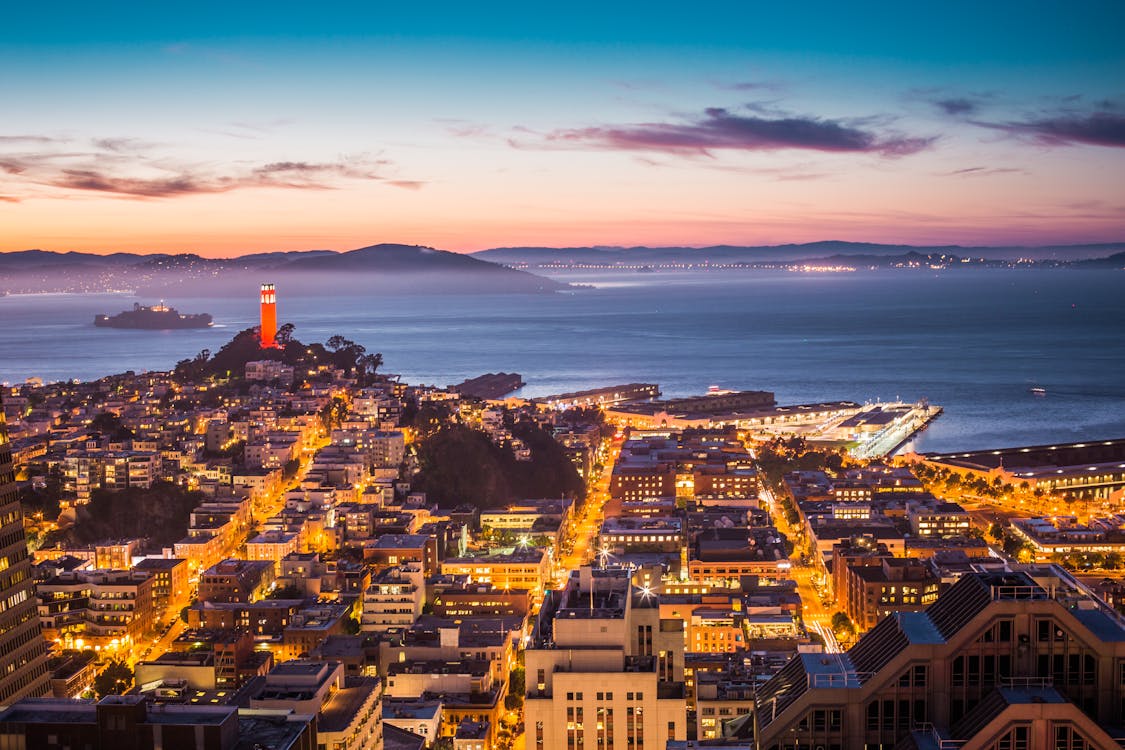 The vast and beautiful state of California is well-known for being home to some of the most awe-inspiring national parks, surfing culture, and sprawling vineyards in the country.
California is one of the largest states in the U.S. both in terms of expanse and population, sitting on the west coast bordering the Pacific Ocean. There are just under 40 million people living in California, and the Golden State attracts thousands of young professionals looking to experience the diverse cultures, fortune, and fame with which it is associated.
If you're planning on moving to California, there are a few things you should certainly consider before hitting the road. Though picturesque, California can be a daunting place if you don't know what to expect.
We have compiled a list of the most important factors to consider before moving to California to give you a better idea of what living in California is like.
Factors To Consider When Moving to California
California is a Vast and Expansive State
Despite what movies and TV shows might have you believe, California is much more than just long stretches of golden beaches, desert areas, and forests. Although you will find all these things, California is an expansive state divided into distinct geographies, each with its own climate and culture.
Between Northern and Southern California lies many other regions, including Central Coast, the Bay Area, the North Coast, Central Valley, and the Inland Empire. Evidently, saying you're moving to California would raise the question of which California you'll be staying in.
With such diverse regions, you'll need to consider if you prefer the busy atmosphere of places like Los Angeles and San Diego or the serenity a place like Sonoma County can offer.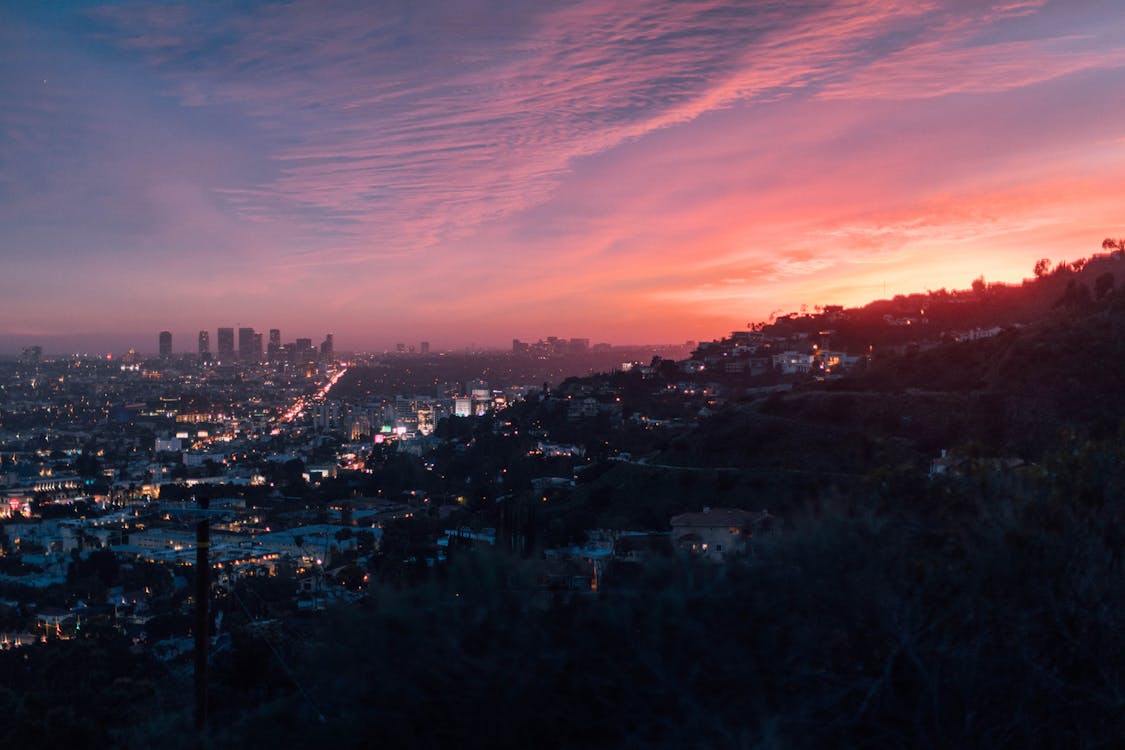 You Need A Car
On the topic of the immense size of California, you will certainly need a car to get around. Most people have heard of the dramatic nature of California traffic, and the rumors are true.
The Golden State has more cars on the road than any other region in the U.S., and with good reason. Since the areas between Southern and Northern California are so extensive, a car makes it a whole lot easier to get to your destination.
Having your own car is especially essential if you're moving to one of California's more densely populated areas, like the East Coast. All the major cities in California stretch over thousands of miles. The Los Angeles metro area alone spans an incredible 4850 square miles.
Creating subway systems for such large areas is no easy feat, so if you need to travel between Californian cities, you'll undoubtedly need to do so in your own car. For instance, the drive between San Francisco and Los Angeles is a whopping 380 miles.
Although there are many public transportation options available, it may be hard to stay dedicated if you have a job to get to on time. Keep in mind that the gas and car insurance rates in California are on the higher side, so you'll need a solid budget to get by.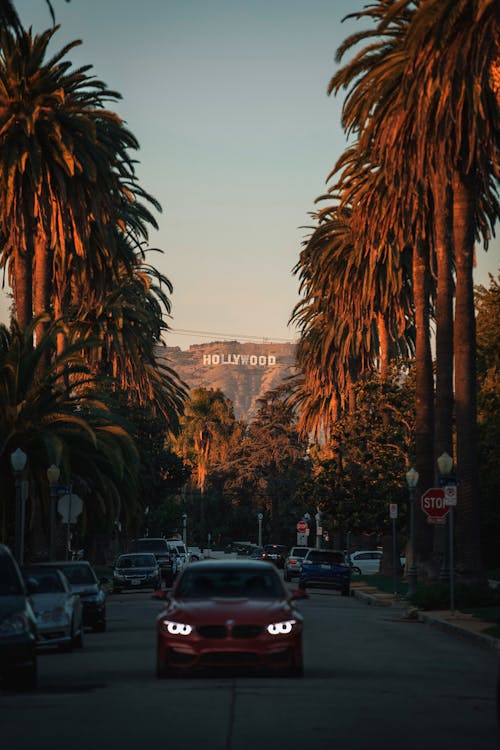 The Economic Opportunities Are Endless
Many people are aware of the thriving economy in California, but few know that the Golden State houses the fifth-largest economy in the entire world.
The versatile nature of the job opportunities in California practically guarantees you a foot in the door, whether you're looking to pursue a career in engineering, writing, coding, or starting your own business.
Beyond big city jobs, California also boasts a massive agricultural industry. Central Valley offers many opportunities to get back to your roots in nature, while Silicon Valley, San Francisco, and San Jose are home to countless tech companies just a few miles away. Needless to say, Los Angeles is the entertainment hub of California, so this is the place to be if you have a more creative passion.
The Living Expenses Are Substantial
The downside to the thriving economy in California is that it entails a high cost of living. In fact, the cost of living in California is the third highest in the country, falling just below New York and Hawaii.
The housing prices are also shocking, with an average home costing over $500 000. Beyond housing costs, fundamental things like utilities and transportation also set you back quite a bit when living in California.
That said, the average costs associated with living in California heavily depend on where you are situated. Settling in Fresno, for example, is much more cost-effective than moving to places like San Francisco or San Diego.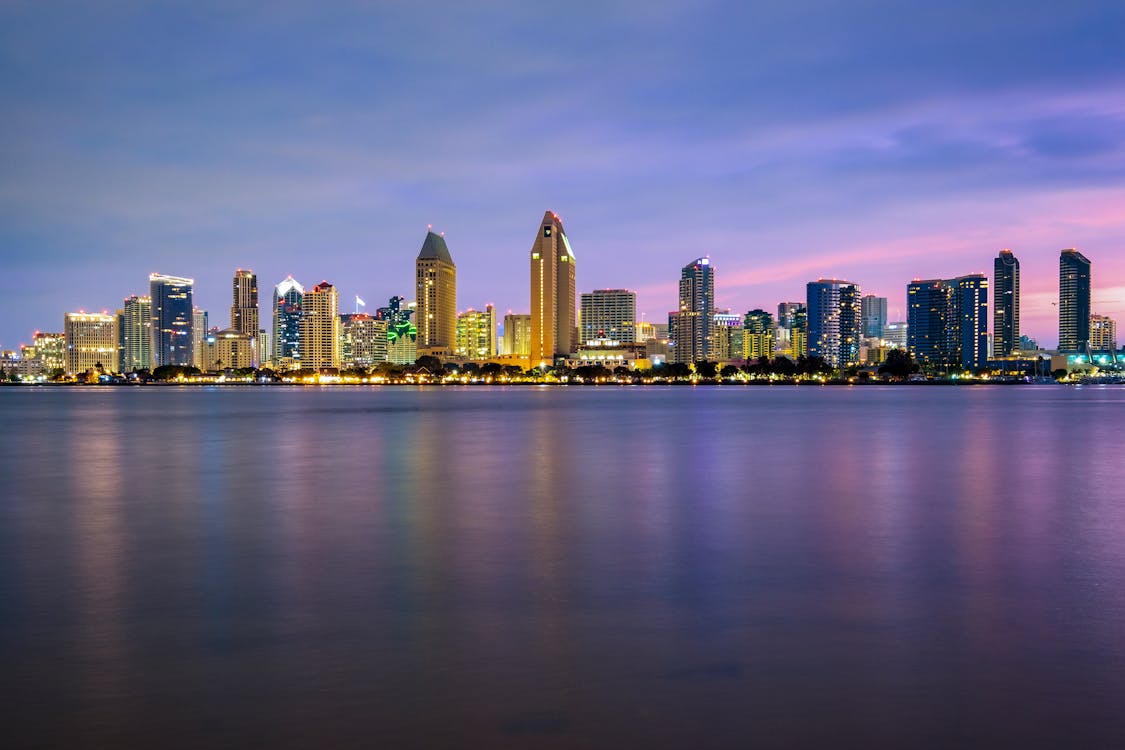 Expect a Lot of Diversity
If you haven't already, you may want to consider mastering Spanish before moving to the Golden State, as almost 40% of California's population is Latino. This populous state was part of Mexico in the past, so you can expect elements of Mexican culture everywhere you go.
Beyond its Spanish roots, there is also a vast Asian American population in California. Therefore, you can enjoy incredible food and shopping in the Chinatowns of nearly all the big and smaller cities.
As you can see, California is the ideal destination for those looking to surround themselves with unique perspectives and cultures from all over the world.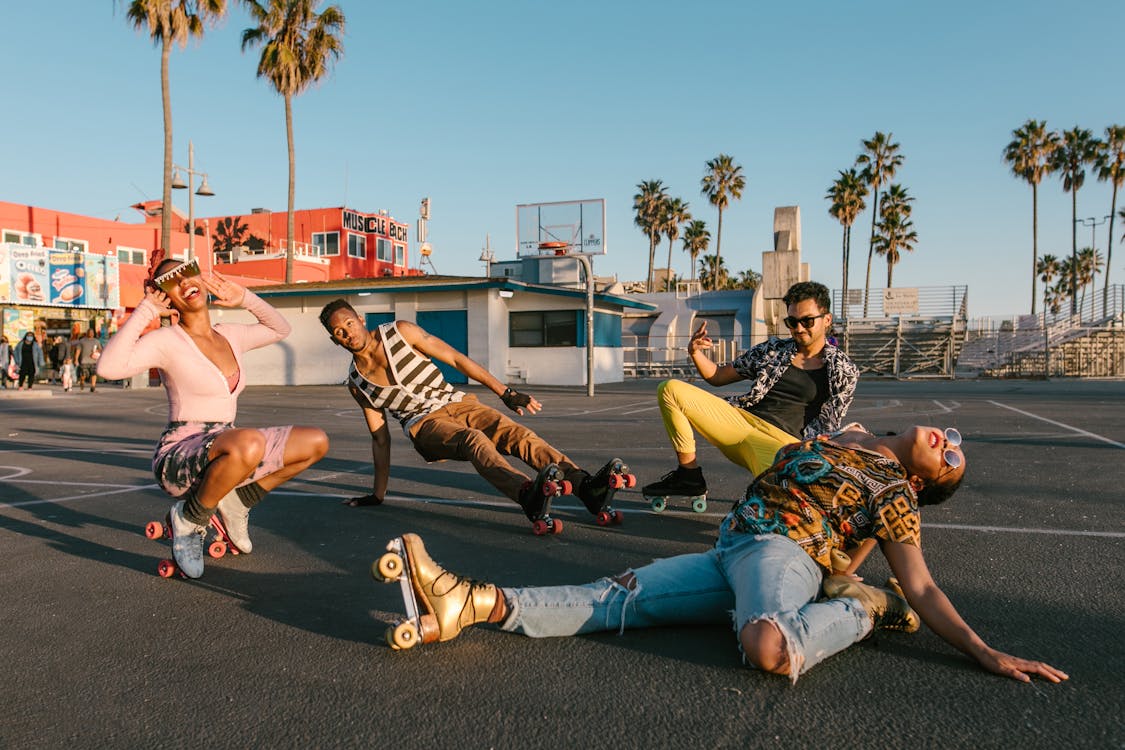 Living in California Means Enjoying Wonderful Weather
If you're moving to California, expect warm and sunny weather for most of the year. In Los Angeles, in particular, the sun shines for about 300 days of the entire year, so if you fancy snowy or rainy weather, California probably isn't the place for you.
However, with the vast expanse of California, there are various regions that still offer mild weather and snowy days. In some areas, like the San Francisco Bay Area, predicting the weather is virtually impossible.
One day may reach temperatures that will keep you in the ocean water, while others will drive you to the fireplace, but freezing temperatures are still extremely rare in California.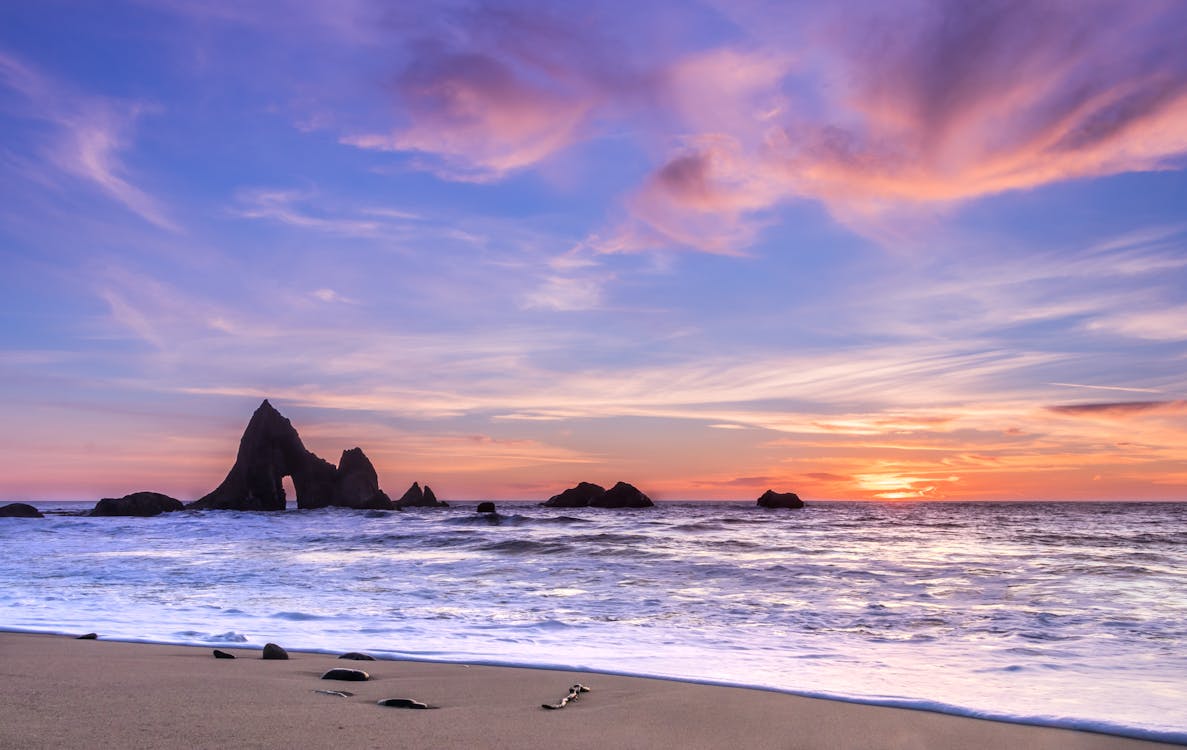 The Great Outdoors is The Place to Be
Although California cities are certainly magnificent, nothing comes close to the state's great outdoors. If hiking across mountain ranges, fishing in majestic lakes, and grazing in wildflower fields intrigue you, moving to California may be the best decision of your life.
Beyond surfing and other nature adventures, California also boasts nine national parks guaranteeing an exceptional experience.
List of California National Parks:
Death Valley National Park
Channel Islands National Park
Kings Canyon National Park
Joshua Tree National Park
Redwood National Park
Lassen Volcanic National Park
Sequoia National Park
Pinnacles National park
Yosemite National Park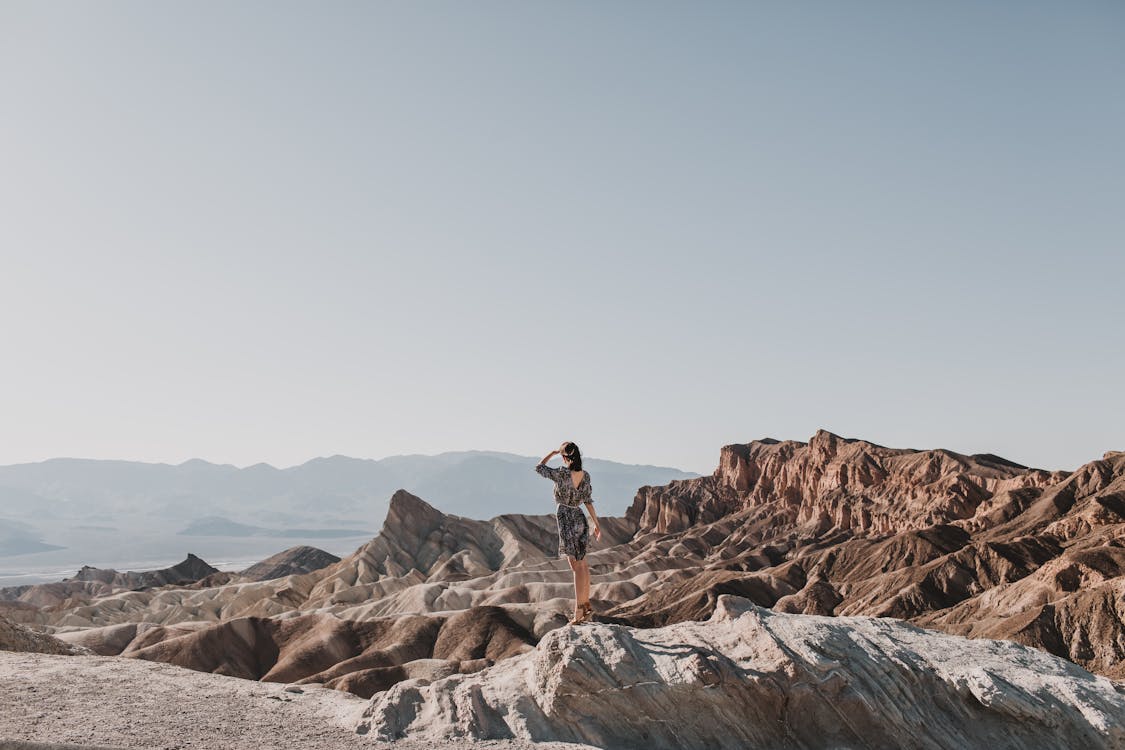 Enjoy Countless Pristine Beaches
It's difficult to capture the magic of the stunning beaches in California. With nearly 655 miles of breathtaking beaches, you'd be hard-pressed to decide whether you want to go surfing, sunbathing, or snorkeling first.
Moving to California means you have the chance to dive right into crystal clear waters whenever you want. The water on the Pacific coast tends to be a bit chilly compared to the Atlantic Ocean or the Gulf of Mexica, but it's certainly a much-needed refreshment, given the warm weather in California rarely subsides.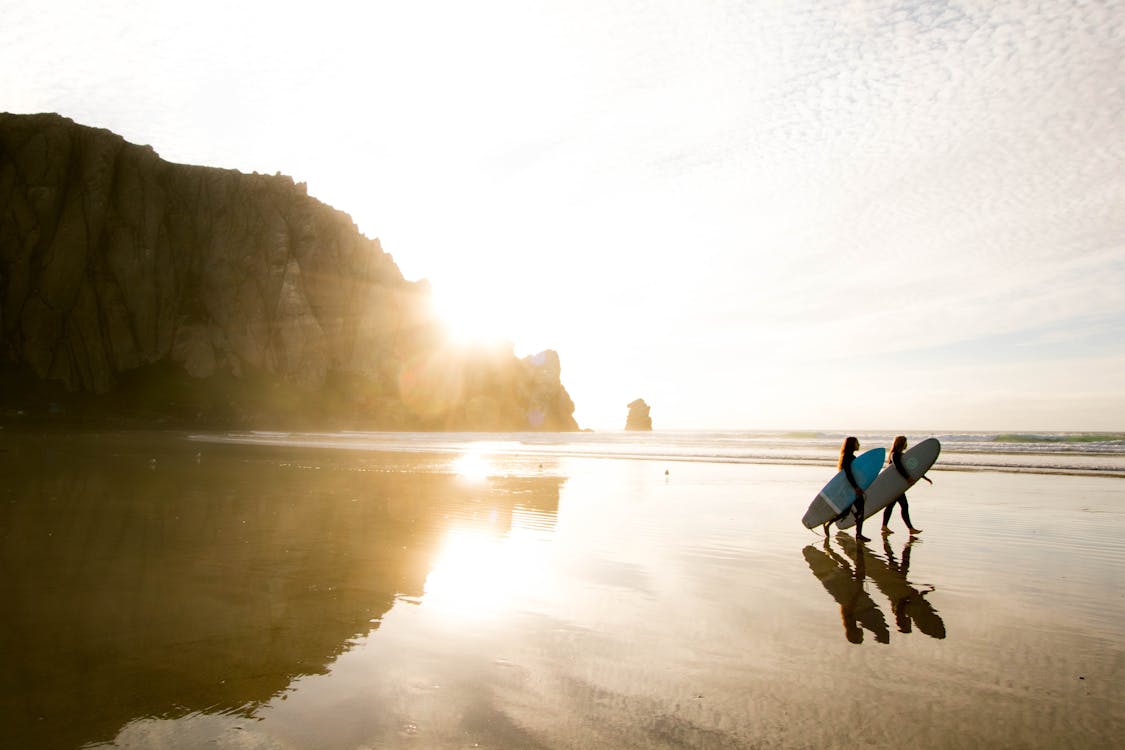 The Food and Wine Are to Die For
The state of California is a hub for health and food enthusiasts everywhere. With a taco stand around every corner and farm-to-table eateries in abundance, there is always a taste for every preference.
Living in California doesn't only ensure impeccable food, as its wine is certainly something to brag about. With over a thousand wineries in the Golden State, you'll always have an elegant place to indulge in the local delights.
One trip to Napa Valley is sure to let you in on what all the fuss is about. California produces more wine than any other part of the country, so the variety is virtually endless.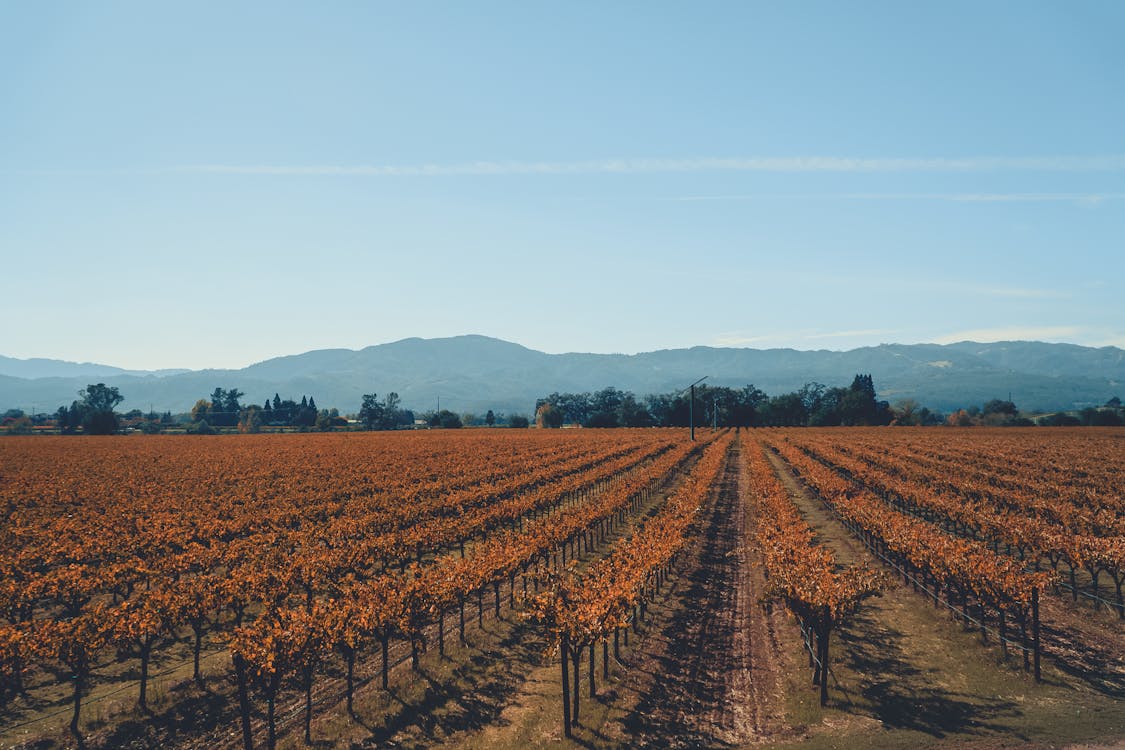 World-Class Educational Institutions
Many California residents initially moved to the state for its excellent educational institutions, including USC and Stanford. Even if college isn't on your radar, you'll still have the option of gaining some credits from the state's impeccable educational system.
The University of California has a particularly prestigious reputation, and the University of California, Berkeley, in particular, has given rise to many a Nobel Prize winner. There are also various programs available for working individuals looking to expand their horizons, so if you'd like to get the grips on a particular field of study, California can help you out.
The in-state tuition prices are further some of the most favorable in the entire country, which is why so many families are considering moving to California to provide their children with the best possible education.
Nature Has Little Mercy in California
If you've been keeping tabs on the occurrences in California, you've probably heard of the fierce wildfires California is often afflicted with. Besides the blaring fires, the state is also very dry and observes severe draughts, not to mention landslides and earthquakes.
Although these events get quite a lot of media attention, they aren't as prevalent as one might expect. Even if you are in the state when disaster strikes, as a California resident, you will have long been informed of all the measures you can take to minimize certain risks.
When it comes down to it, moving to California is not much different than moving anywhere else. There are pros and cons to any destination.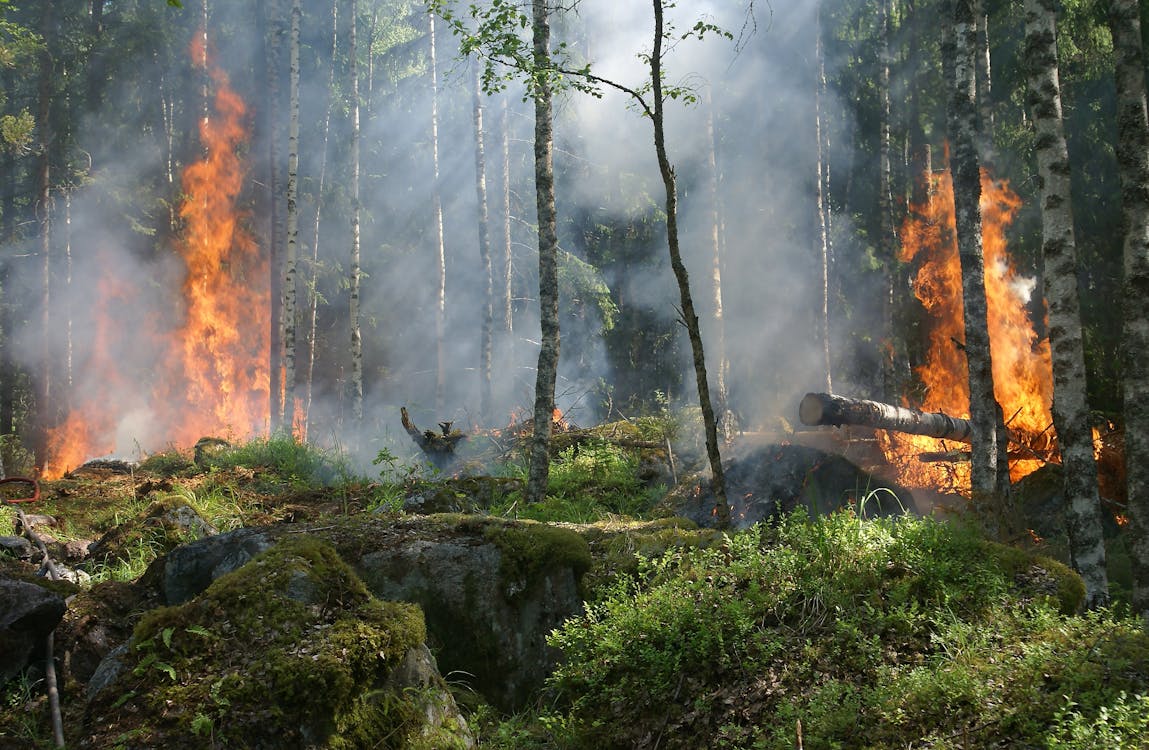 Going Green is Easy in California
Driving along the I-15 on your way to Southern California gives you your first hint at the measures California takes to go green. The thousands of solar panels, alongside wind turbines, are part of the state's successful attempt to grow the renewable energy market in California.
When you're living in California, you're likely to receive at least part of your electricity from these green sources. There are also various tax incentives, grants, and other aids that encourage California residents to install solar panels in their homes.
Beyond the power supply, residents of California tend to be very aware of conserving water, supporting local establishments, and even growing fresh produce in their backyards.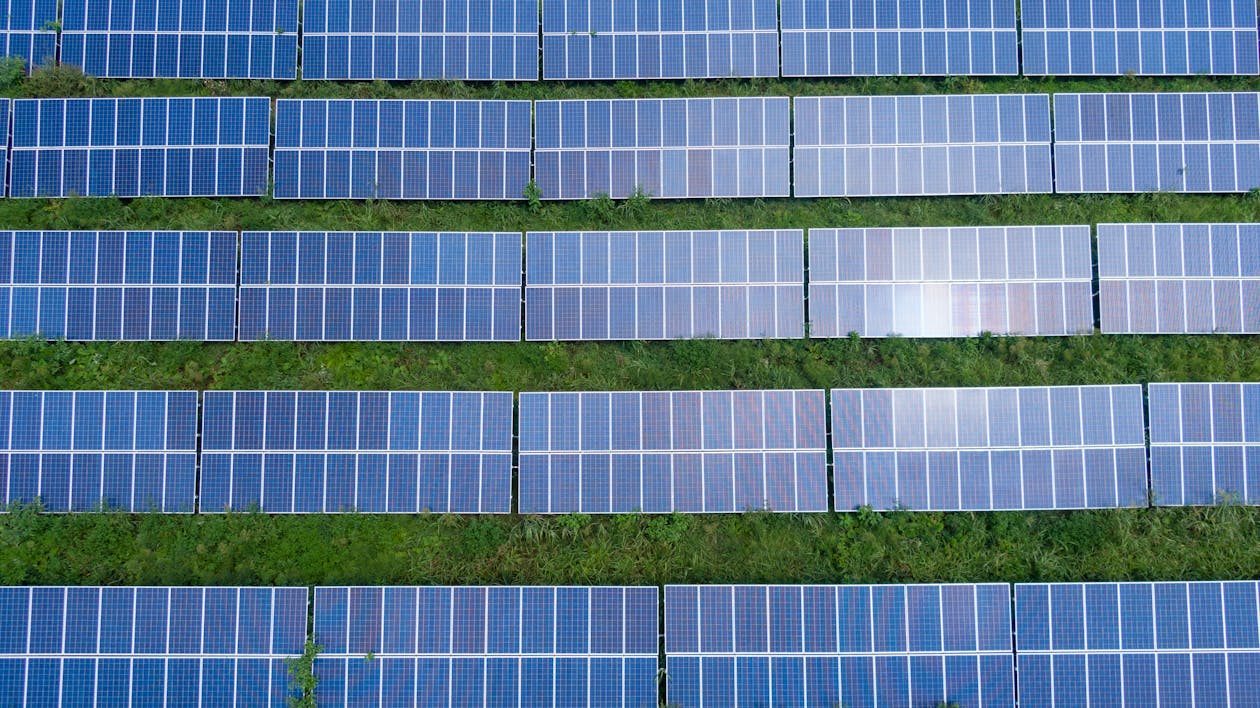 State Taxes Are On The High Side
High taxes are expected of any place with an economy as great as that of the Golden State, but you may get a bit of a shock when moving to California.
The sales tax in California is one of the highest compared to the national average, and the income tax and gas tax are also substantial. Surprisingly, property taxes are not as high as you might expect when you consider housing costs.
Nevertheless, California voters declined a 2018 ballot initiative by the state government to reduce the tax on gas due to their commitment to environmental conservation.
So although high taxes are a natural part of living in California, at least you'll have the peace of mind that you're actively contributing to saving the earth.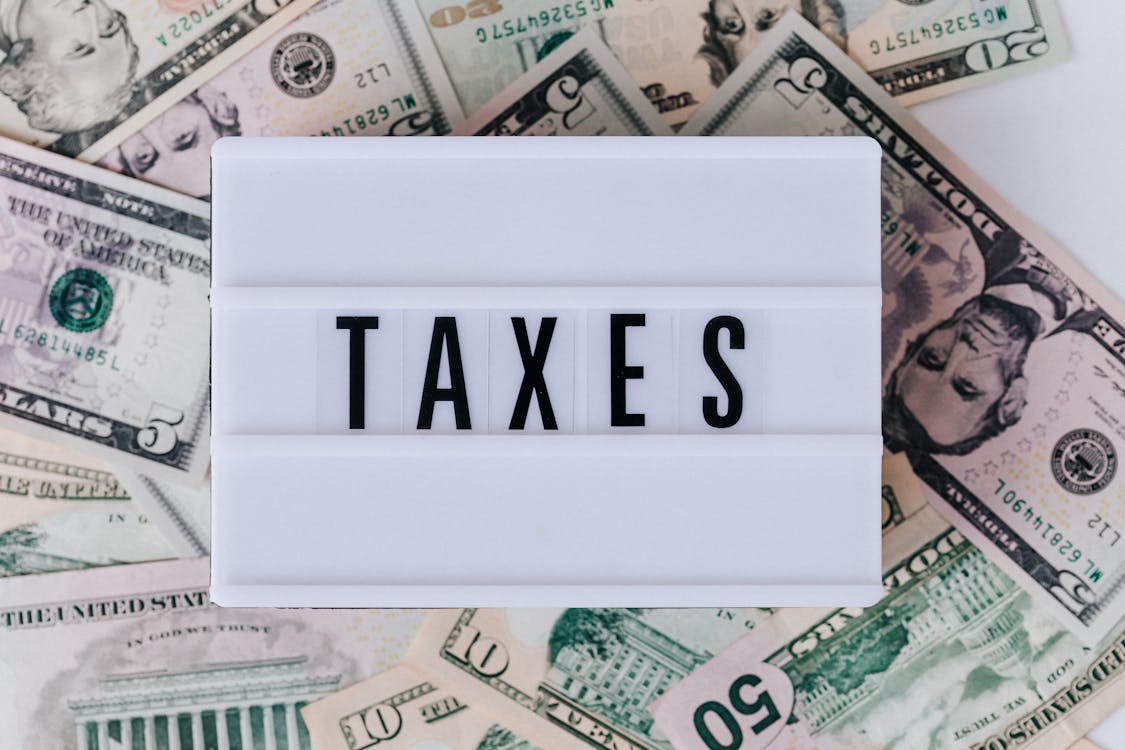 California Has a Myriad of Amusement Parks
Disney California Adventure and Disneyland are undoubtedly the most well-known amusement parks in California, but there are 36 other exciting attractions you should certainly visit.
If you've visited Universal Studios Hollywood, you'll know that it sits right up there with Sea World San Diego and Legoland California as some of the best amusement parks in the country.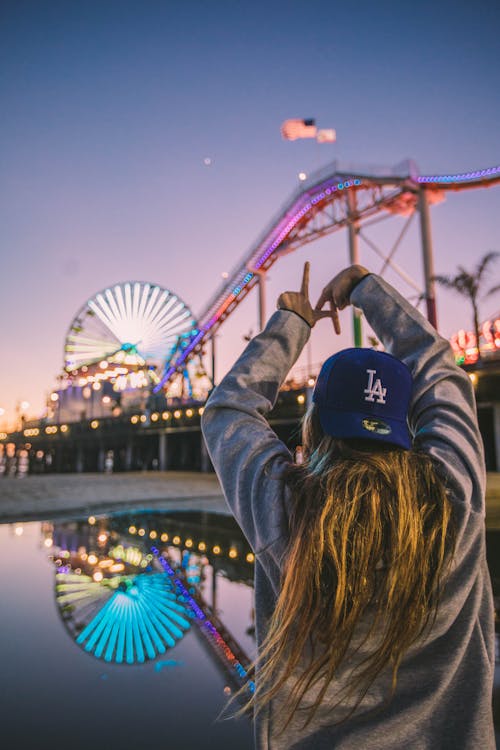 California Attracts Thousands
The gold rush of the 1800s attracted thousands to the state of California in hopes of a prosperous life. Today, many move here in search of fame and fortune by either making their appearance on the big screens or starting the next successful tech company. Others flock to California for the relaxed lifestyle it offers.
Evidently, you're certainly not alone in wanting to make a move to California. The migration rate in this state is substantial, which carries many advantages for prospective California residents.
You'll be surrounded by fellow migrants dealing with the same circumstances as you, and locals are well-versed in integrating newcomers to California, as such a large portion of the state's population comprises residents from all over the country and world.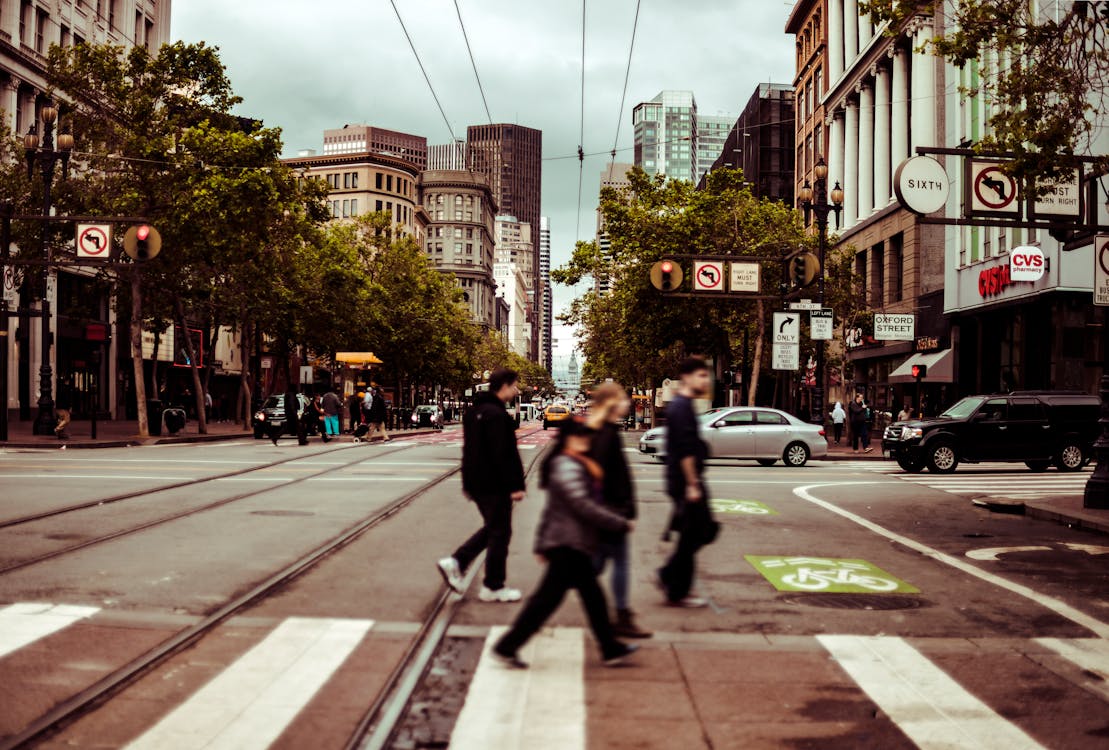 Northern and Southern California Are Worlds Apart
When considering which area in California you want to call home, it is essential to first understand the differences between southern and northern California, often referred to as SoCal and NorCal.
The most noteworthy difference between these two regions is the weather. While Southern California is known for being very hot and dry, being mostly desert terrain, northern California offers a mild climate with rainy seasons and overall cooler temperatures.
Northern California is home to San Francisco, which is the cultural center of the state. Close by, Silicon Valley is a hub for technology and business. In contrast, San Diego, Los Angeles, and Hollywood, set in Southern California, brings well-known celebrities and sunny beaches.
In northern California, getting around is much easier than its southern counterpart, with the Bay Area Rapid Transit stopping at all the major regions you're likely to visit. The public transportation systems in southern California are not nearly as reliable, and even getting a parking spot is a struggle.
Although both the northern and southern regions offer similar opportunities and amenities, it's the little things that distinguish them and are worth considering if you plan on settling in California long term.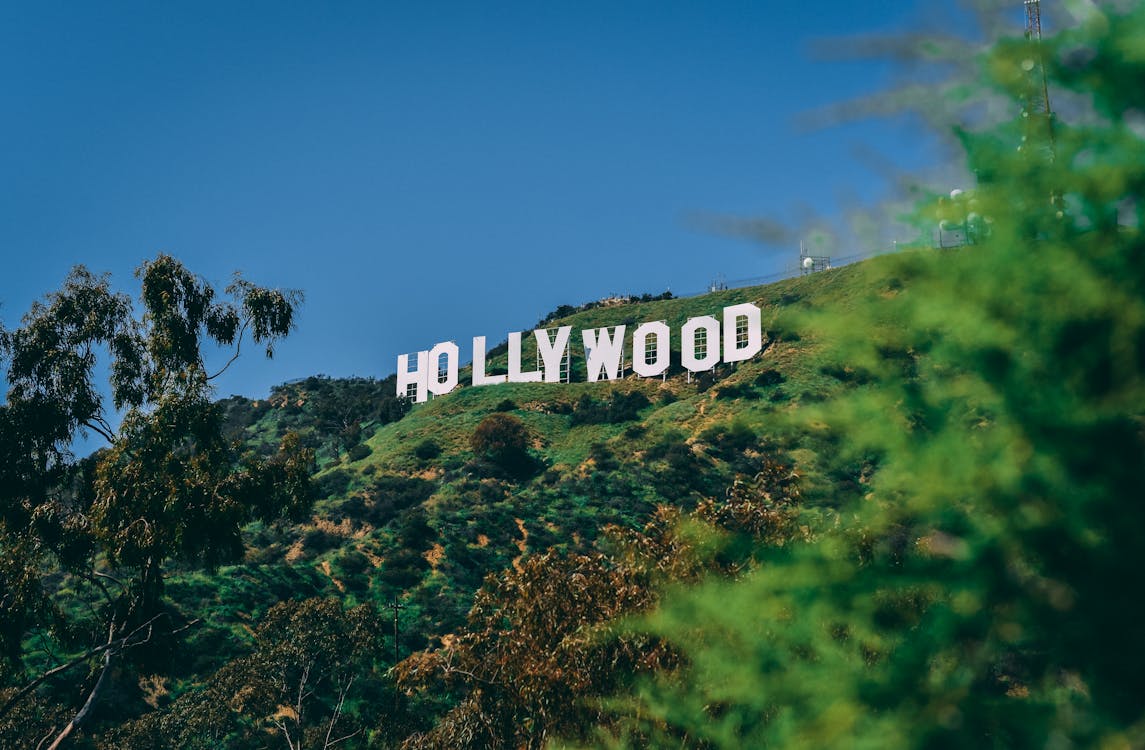 Plan Your Move to California
If you've carefully considered all the characteristics of California and decided it's the right place for you, the next challenge is actually moving to the Golden State.
The logistics of moving can be intimidating because there are so many things to keep in mind. Below are a few facts that might help you execute the moving process more smoothly.
All-Inclusive Moving Services
Making use of full-services movers is undoubtedly the easiest way to migrate to a new place, as virtually everything is done for you. However, it is not cheap to use such services.
With all-inclusive moving services, all your possessions are loaded at your former home, transported to your California home, and unloaded seamlessly. Some services even disassemble and reassemble your furniture for you and unpack your boxes appropriately.
Containers
Companies that offer moving containers take care of the basic logistics of moving but only do the bare minimum. Typically, a container is delivered to your former home, and you can load your possessions yourself or hire a third party to do it for you.
The container is then either stored or transported to your California home, where you unload all the boxes yourself. Although more manual labor is involved, it is still a very convenient way of starting your new life in California.
Rental Trucks
Using rental trucks to move to California is probably the least convenient, as you'll have to do everything yourself, but it is undoubtedly the most affordable option. The truck will pull up at your former home, where you will load all your possessions and drive to California yourself.
If you're moving to a densely populated California city where being on the road is quite nerve-wracking, a rental truck may not be the best option.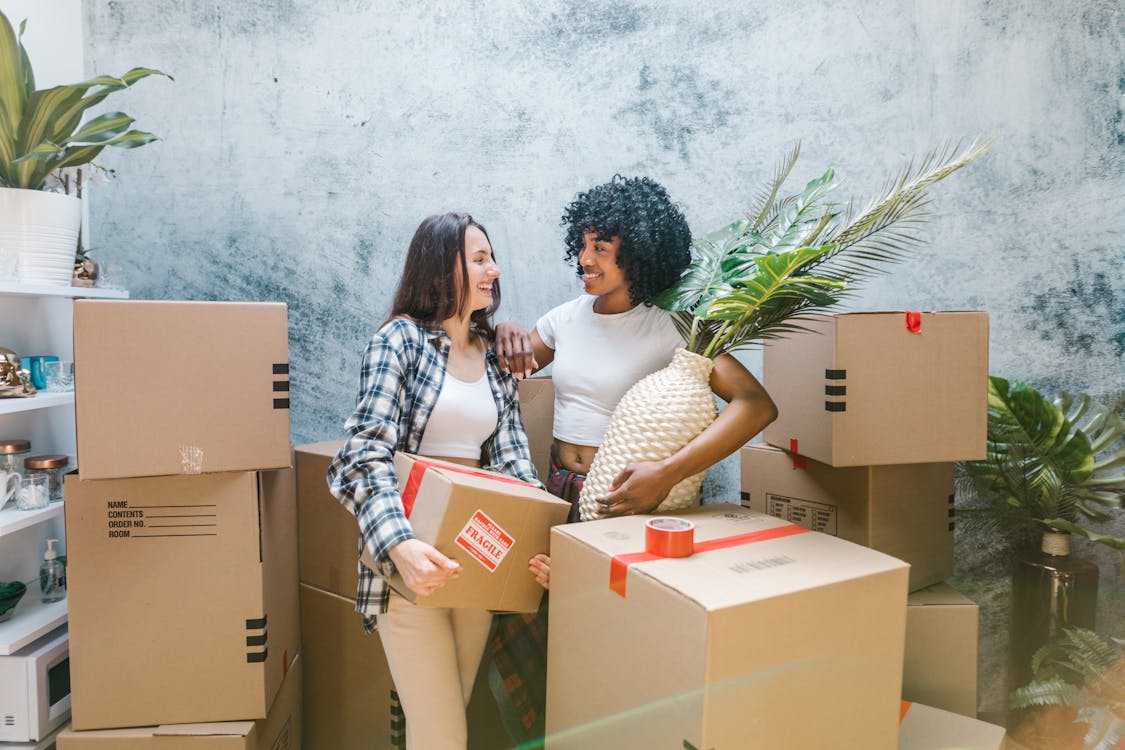 Costs of Moving to California
Below are the average costs of moving from some of the more popular destinations to California. The estimated costs mentioned are based on moving a moderately furnished home of two or three bedrooms.
Moving to California From Texas
The distance between San Francisco and Houston is approximately 2000 miles, but the dramatic differences in lifestyles between these two destinations make them seem worlds apart.
It costs more than twice as much to live in San Francisco and almost 55% more to live in Los Angeles than it does in Houston. The general atmosphere in California is much more laid-back than in Texas, however.
Moving from Houston to San Francisco by means of full-service movers averages between $2000 and $5500. With moving containers, it may cost between $2000 and $3000, while rental trucks will cost between $1500 and $2500.
Moving to California from Las Vegas
The cost of living in Los Angeles is around 45% higher than in Vegas, as being near dominant movie studios is more valuable than living in the country's gambling capital. Housing in California is an astounding 99% more than in Las Vegas, but the climates and natural landscapes are very alike.
Moving to California with full-service movers will set you back between $1500 and $3500, while containers cost between $1000 and $2300, and rental trucks cost anything from $300 to $600.
Moving to California From Florida
Moving to California from Miami is one of the longest journeys you can complete. The living costs in California are a whopping 75% higher than in Florida. Moreover, Florida locals will have to become accustomed to less sun, but the general vibe in these two states is very similar.
Moving To Los Angeles from Miami via a full-service mover can cost up to $7000, while containers cost between $3000 and $4000, and a rental truck will set you back between $2000 and $3000.
Moving to California from New York City
How easily you will adjust to life in California depends on the area in New York City you are moving from. In contrast to most other places, living in San Francisco is actually more affordable than in places like Manhattan, but both substantially exceed the national median of living expenses.
If you are moving to California from New York, you'll have to adjust to a much more relaxed way of life. Although California has its fair share of the hustle and bustle, it doesn't compare to the frenzy you'll find in the Big Apple.
Moving to San Francisco from New York City using full-service movers will set you back between $3800 and $7300. Utilizing containers, you can expect to pay between $3000 and $5000, while rental trucks will cost $3400 at most.
Bottom Line
With all its pros and cons, when it comes down to it, California is a wonderful place to live. Whether you are moving to California for a job opportunity or simply because you need some sunny weather in your life, the Golden State is sure to exceed your expectations.
Before moving to your new city, it's crucial to do your research thoroughly to know exactly what's waiting for you. Once you've successfully made the move, remember to get a new driver's license and register your car within the first ten days, but don't let the technicalities get in the way of recognizing how amazing this state truly is.
Whether you're riding the waves, hiking in one of the national parks, or skiing across Lake Tahoe, you'll never be at a loss for exciting ways to pass the time in California.