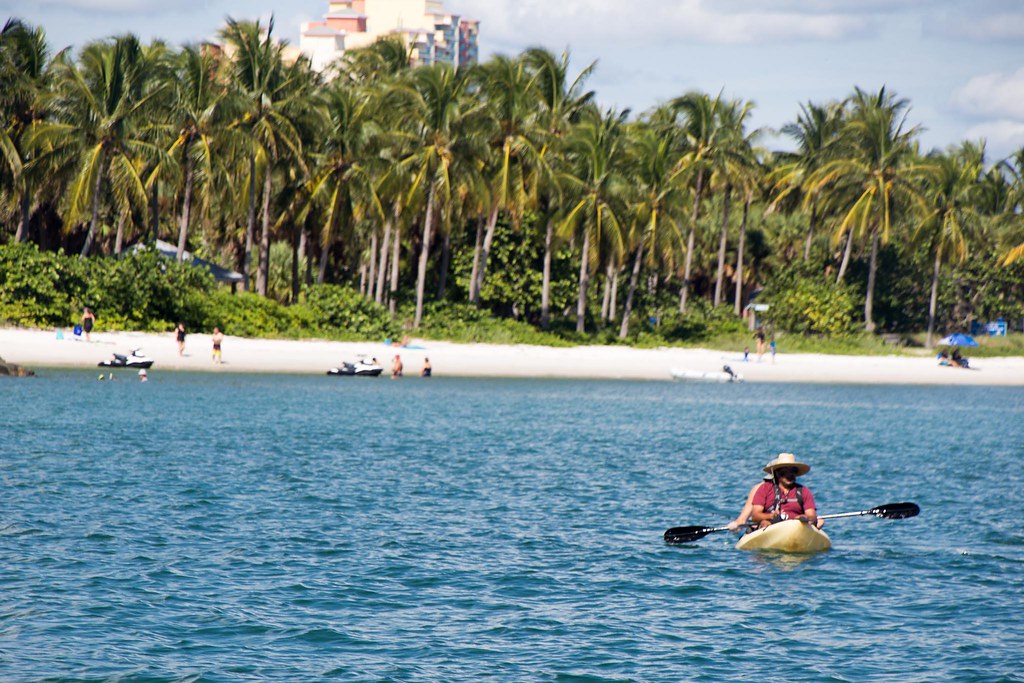 Located in Florida's Lake Worth Lagoon, Peanut Island is a beautiful area perfect for outdoor adventurers looking to soak up the sun and enjoy a dip in the cool waters. In addition to swimming and lounging, Peanut Island also offers plenty of water-based adventures, wilderness adventures, and tourist sites to visit.
If you're planning on visiting Peanut Island, use our comprehensive guide to plan your adventure and ensure that you have a fantastic stay.
History Of Peanut Island
Since you're going to Peanut Island, it's only natural to be quite curious and intrigued by its history, especially the circumstances that led it to have its name. Does it come from the peanut crop? Is the island shaped like a peanut? Is it related at all to peanuts?
In reality, this 80-acre man-made park was initially named "Inlet Island" when it was built in 1918. Its name was later changed to the current Peanut Island from plans to make it into a peanut oil shipping terminal. The idea never came to fruition. Neither peanut nor peanut oil has also set foot on the island before it was open to the public. However, the island still got to keep its name.
The island itself was made from materials forming the Lake Worth Inlet. Because it was used as a spoil site for dredging of nearby waterways, Peanut Island eventually grew from just 10 acres to about 80 acres.
Getting To Peanut Island
As the name says, Peanut Island is an island, which means it is only accessible by boat or watercraft. Many visitors take their own boats to the island and park in the northern area where the sandbar is located. This spot is typically crowded on Sundays.
That being said, there are options available for people without boats. First, tourists can rent a boat from nearby boating companies. Some shops also rent out kayaks, paddleboards, and private charter boats.
Second, there is a Peanut Island Shuttle Boat that leaves from the Riviera Beach Marina every 20 minutes beginning 10 am to 5 pm. As of writing, the shuttle boat costs $18 per adult, $8 per child, and is free for pets. However, we advise you to check the prices with the shuttle boat company.
If you are taking a shuttle boat, it would be wise to make a reservation ahead of time. Having said that, this is not necessary during low seasons. Campers, however, are required to make reservations all year round.
Lastly, you can swim to Peanut Island, though we advise against it. If you do want to swim, be sure to bring a surface marker for safety purposes.
When To Visit Peanut Island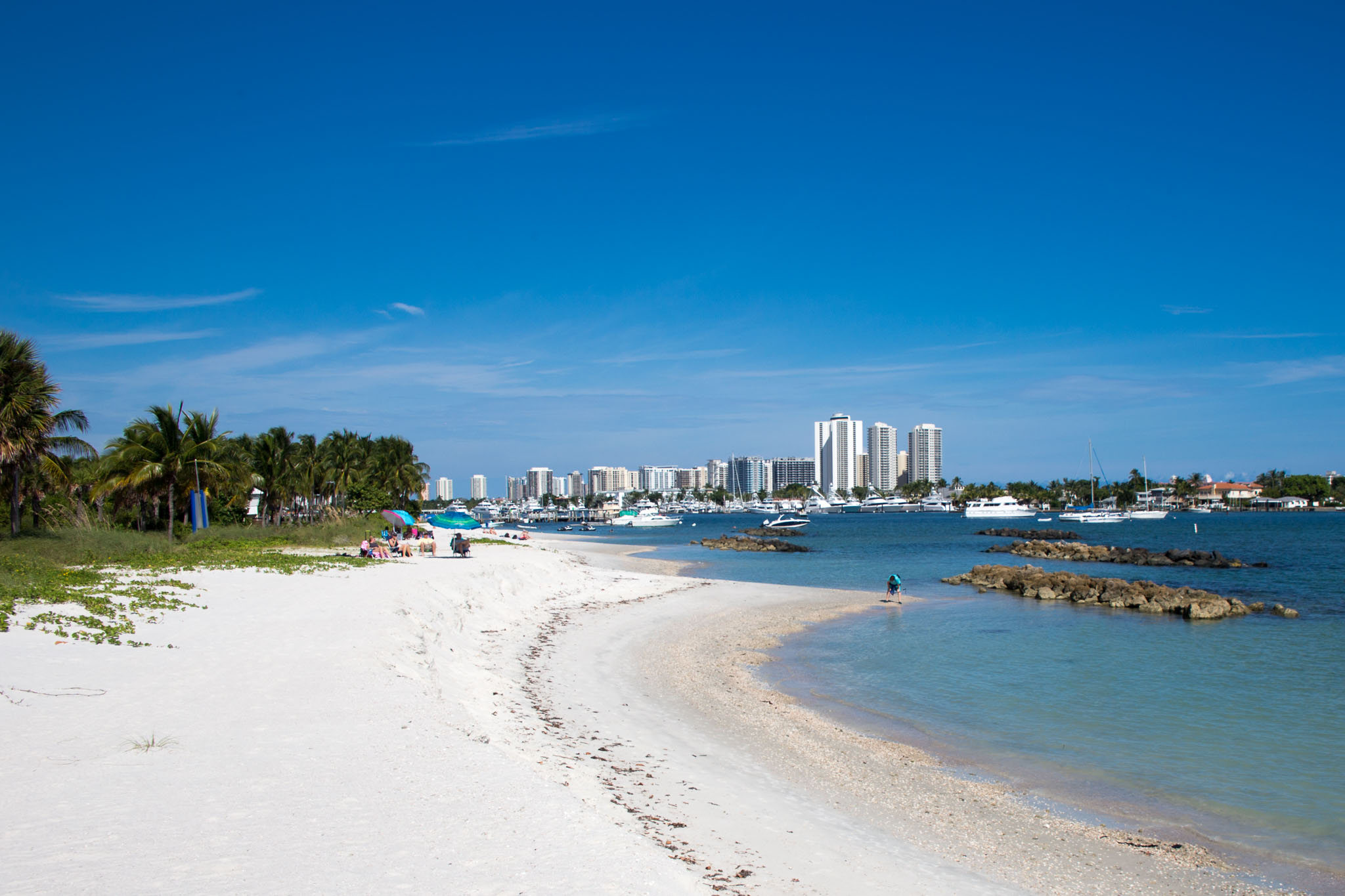 Peanut Island can be visited any time of year. However, the best times to go to the island, weatherwise, are typically November through May. During these months, you are less likely to see afternoon storms.
If you're visiting on the weekends, do consider going earlier in the day to avoid the crowd. If you're going to the island via a shuttle boat or the Peanut Island ferry, make a reservation in advance, especially on hot days.
What To Do On Peanut Island
As mentioned, there are many activities available on Peanut Island. Here are some of the best ones.
Visit the Kennedy Bunker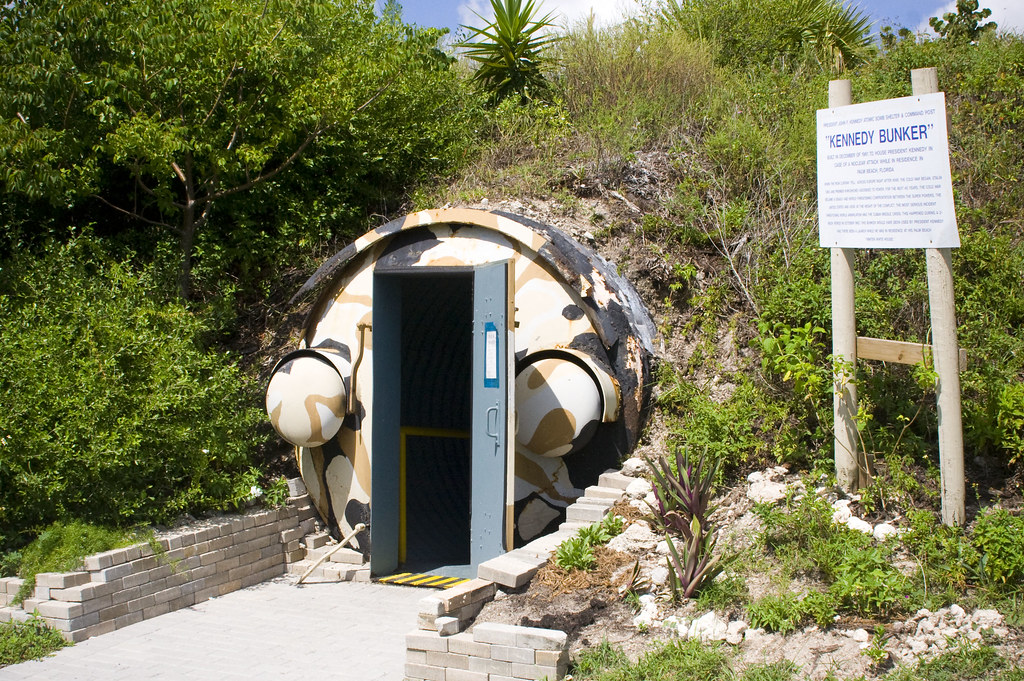 Peanut Island's history includes a very interesting timeline that not many people know. One such example is the island's connection with President John F. Kennedy.
In 1961, the U.S. built a fallout bunker on the island for President Kennedy. The bunker, aptly named the President Kennedy Bunker, was designed to be used as a command center and shelter when the president was staying in Palm Beach County during the Cold War. As expected, the bunker was created in secrecy, so much so that it's extremely easy to miss the entrance when you're walking by it on the island.
The bunker has since fallen into disrepair and was closed to the public. However, in 2022, Palm Beach County Commissioners approved a lease that would give them the authority over managing, maintaining, and renovating the Kennedy Bunker.
It is currently unclear when the bunker's renovation would be finished and when it would be reopened to the public. That being said, tourists can still take photos outside the bunker.
Visit the Coast Guard Station
Apart from President Kennedy's bunker, the U.S. also built a Coast Guard Station and Boat House near the lagoon surrounding Peanut Island. Both locations can be visited as part of an educational tour offered by the Palm Beach Maritime Museum.
Built in 1936, the Coast Guard Station was filled with survival suits, gas masks, and emergency drinking water in cans for the use of the people stationed there. Additionally, the station also includes ship fixtures and exhibits from when it was still a working station. The station was decommissioned in 1995.
Enjoy panoramic views from the Observation Deck
If you're looking to see unobstructed views of the island and the surrounding area, there is no better place than heading to Peanut Island's Observation Deck located in the south. From there, you get stunning views of the 20-mile Lake Worth Lagoon. You can also get panoramic views of the surrounding scenery, which you can capture in photographs or as a memory to keep in your mind.
Walk along the island's Mangrove Boardwalk
Found on the island's west side, the 230-foot Mangrove Boardwalk takes you through a Mangrove forest where you can catch glimpses of wading birds and manatees. If you want a truly interactive experience, you can also kayak through the mangrove channels found underneath the boardwalk.
Snorkel
If you're looking for an unforgettable underwater adventure, we recommend taking a dive at Peanut Island's snorkeling lagoon. The snorkeling conditions in Peanut Island are almost always ideal. The water stays at a mild temperature and the current often remains calm. This is partly the reason why the lagoon was included in Yahoo Travel's list of the top 12 snorkeling spots in the United States.
The island's snorkeling lagoon features a variety of natural and artificial underwater habitats and reefs where you can catch glimpses of angelfish, parrotfish, cushion starfish, sea turtles, manatees, and green moral eels, among others.
Go paddleboarding!
If you've never tried paddleboarding, take the chance to experience this popular water sport during your visit to Peanut Island. Paddleboarding offers you the opportunity to peacefully glide around the lagoon's surface and explore the island at your own pace.
There are several vendors offering Peanut Island paddle board rentals. Some vendors also offer 1-on-1 paddle board lessons and tours—the latter of which brings you to the island's best hotspots.
Rent a kayak
Another way to explore the island, especially if you're looking to do so by pair, is by renting a kayak. There are one- to two-person kayak rentals available on the island. There are also kayak tours that would bring you to the best areas for the ideal kayaking experience.
Rent a jet ski
Soar around the lagoon and have the freedom to explore Peanut Island in all its glory when you rent a jet ski. You have the option of zipping around the island alone, but you can also participate in a Peanut Island Jet Ski tour if you want a guided group experience.
Go fish
Surrounded by water, you'll have endless opportunities to cast a line and reel in a good haul. There are various types of saltwater fish and shellfish available in the lagoon's clear waters. That being said, you first need to obtain a saltwater fishing license.
Go camping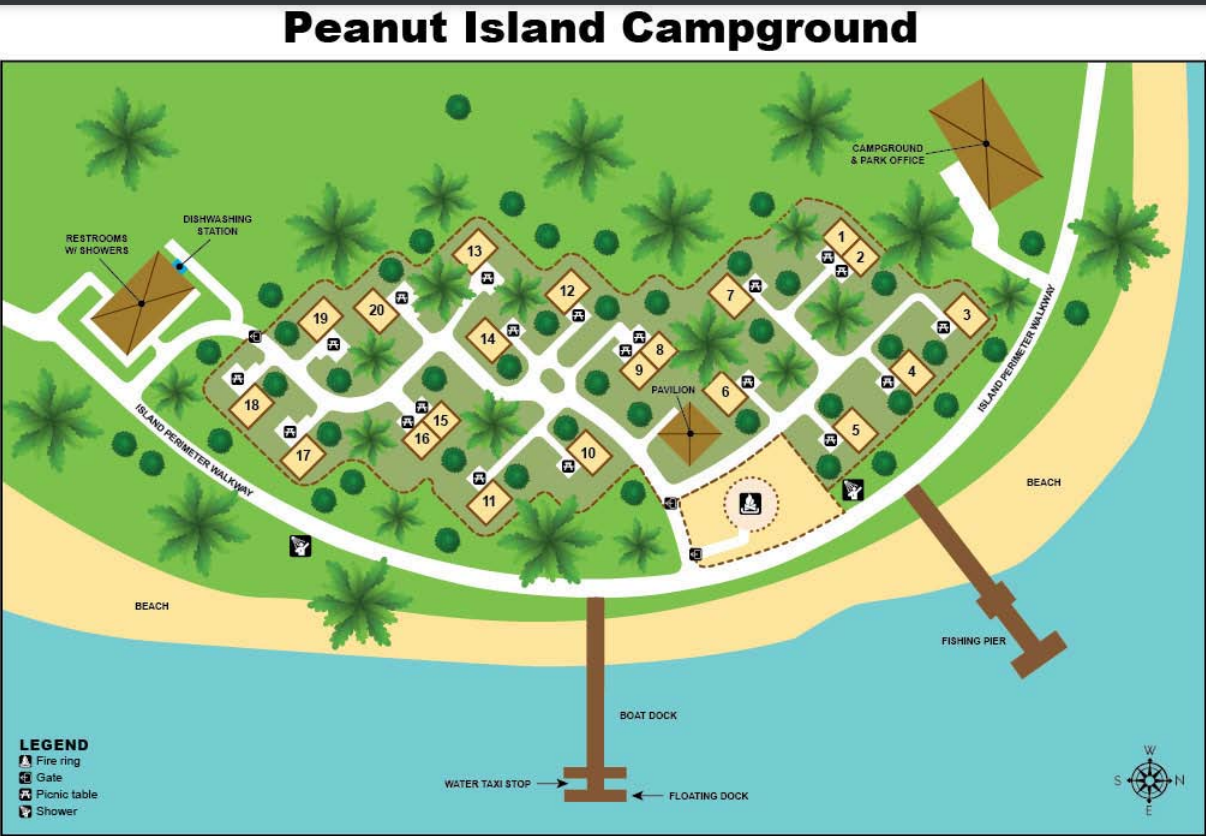 No Peanut Island visit is complete without pitching a tent in one of the island's designated campsites. Camping gives you the opportunity to not only stay on the island but also connect with the natural wilderness surrounding you. Because campsites are limited, you're less likely to spend your vacation with the masses of visitors during your stay.
If you're planning on camping, we've included a map of the island (above) with signs pointing to campsites, restrooms, and showers.
Peanut Island Travel Tips
To make your Peanut Island experience hassle-free, here are some things to know and remember for your trip.
Wear water shoes to protect your feet, especially if you're planning to head to rocky areas.
There are no stores on the island, so bring enough food and drinks for your visit.
Wear sunscreen and bring a beach umbrella to prevent sunburn.
Alcohol consumption is only allowed in certain areas.
There are designated areas for camping. Pitching a tent in natural areas is not advisable due to high tides.
Only specific sections of the swimming and snorkeling areas are guarded by lifeguards.
Balloons are not allowed on the island.
The waters around Peanut Island always change and at times bring in powerful currents. As such, parents are advised to watch over their children.