If you've been looking for the perfect pet-friendly cruise option for you and your furry friend, you would know that they're not easy to come by. Pet-friendly cruises that welcome both dogs and cats to join are very scarce.
They are so rare, in fact, that only one major cruise line sailing the ocean offers pet-friendly cruises where your pets, dogs or cats, are welcomed as fellow passengers. But that is only allowed on one cruise itinerary.
However, animal lovers need not fret. Fortunately, there are several ways to enjoy a cruise and give your pets the affinity they deserve. In this post, we will provide you with more information regarding pet-friendly cruises and loopholes in the "no pets allowed" rule.
Although most cruise lines don't offer official pet-friendly cruises, many of them allow service animals to join their owners on the ship.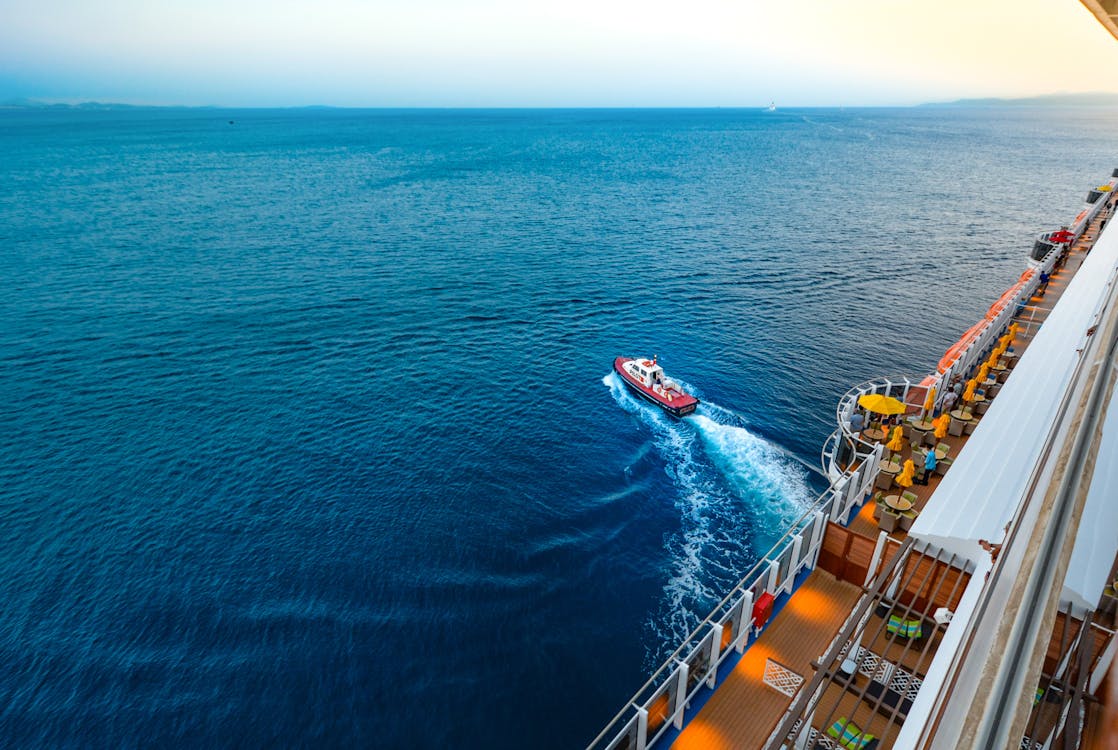 Which Cruise Lines Offer Pet-friendly Cruises?
Queen Mary 2
Only one ocean cruise line offers true pet-friendly cruises: Queen Mary 2 of Cunard Cruise Line. Pet-friendly cruises take place on Queen Mary 2 on particular transatlantic sailings between Southhampton and New York. These cruises welcome your dog or cat to join the voyage.
However, it is worth noting that your pet is not allowed to cuddle with you in your stateroom. Pets are held in their very own kennel on deck 12 of Queen Mary 2, where a dedicated kennel master will provide food, care, walks, and any other needs your furry friend may have.
Feeding bowls and pet beds are given, and your dog or cat will have ample playtime. You will be allowed to visit them during designated visiting hours every day. The kennel area features a nice little outdoor area with an enclosed playroom and an owner's lounge.
If you are interested in taking your pet along on a pet-friendly cruise, you better book early, as Queen Mary 2 only allows 24 pets in total on board. Cunard Cruise Line recommends booking your stateroom a whole year in advance to secure a cozy kennel for your pet.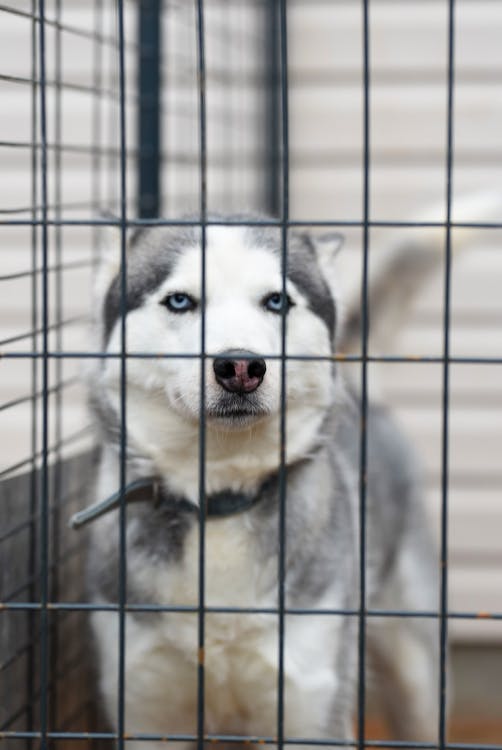 Prices
Pet owners can expect to pay around $800 for a small cage and $1000 for a cage made for larger dogs, such as golden retrievers. One animal is allowed inside each cage. Cats are also catered to, but they require two kennels—one kennel for the cat itself and one for its litter box. Cat lovers are then required to pay for both kennels, which amounts to around $1600 in total.
What's Included in Queen Mary 2's Pet-friendly Cruise?
Along with a kennel equipped with a bed and the food and water bowls provided, every dog is taken to an outdoor area on Deck 12, where they can get some exercise. Cats remain indoors during the cruise.
The cruise ships that complete transatlantic sailings between the U.S. and the U.K. contain a lovely outside area featuring both a red fire hydrant and a lamp post, so all the furry friends can choose their preferred toilet.
Pets are generally allowed outdoors between 3 pm and 6 pm in the afternoon. Pet owners can visit their pets onboard during this time or during the visiting hours, which are from 8 am to 10 am, 11 am to 12 pm, 3 pm to 6 pm, and 8 pm to 8:30 pm every day. Pet owners can feed their dogs and pet them during these times or choose to have the kennel master help out.
During the cruise, one morning will be allocated to photoshoots with pets and their owners. A professional photographer will provide cute props, like a Queen Mary life ring and even a Queen Mary 2 jacket for your pet.
The kennel master and their assistants will wear the iconic red bellhop uniforms of Cunard and provide pet owners with mini versions of these uniforms for their pets.
Pet parents can order special snacks for their pets on their room service accounts that will be delivered to their kennels. Food will be provided, but if your pet has certain dietary requirements, you are responsible for bringing their pet food with you on the cruise ship.
If an emergency should occur, all pets board have their own pet muster stations and lifejackets. The kennel master will oversee the protocols put in place to keep all pets safe.
Booking A Pet-friendly Cruise
To ensure you get a spot, you'll have to book at least 12 months in advance, whether directly through Cunard or by means of a travel agent.
You are required to provide all the relevant information on all the pets that will be joining you, including dietary restrictions, feeding requirements, and any applicable medical conditions, along with the corresponding medication.
The cruise line only allows 24 animals on board, and the kennels are often booked at 90% capacity, so time is of the essence.
1AVisa Reisen Dog-friendly River Cruises
River cruises run by 1AVista Reisen are the only dog-friendly cruises available in Europe. This cruise line operates several dog-friendly river cruises every year in the Netherlands and Germany. Although German is the primary language on these cruise ships, the crew is required to be fluent in English and can provide assistance when needed.
What's Included in a Dog-Friendly River Cruise?
Instead of being restricted to kennels, your dog will join you in one of the pet-friendly cabins onboard. One large dog or two smaller dogs are permitted to stay in all pet-friendly cabins.
A portion of the sun deck features some plants and grass, which serves as a dog meadow on these dog-friendly cruises. There are several opportunities to take your dog on a walk throughout the day, and trainers are available for assistance.
Dog-friendly Baltic Mini-Cruise with Tallink Silja Line
The abundance of ferry crossings in Europe presents another great way to cruise with your pet onboard. Taking two ferry crossings right after each other is almost like a mini-cruise with your pet.
Many passengers cruising with Tallink Silja Line took the opportunity to go on a cruise of two nights, which included a whole day to discover the beautiful sights of Helsinki.
Tallink Silja Line offers many options for pet owners to take a Baltic mini-cruise. There are virtually always cruise ships sailing from Tallinn, Helsinki, Turku, and Stockholm.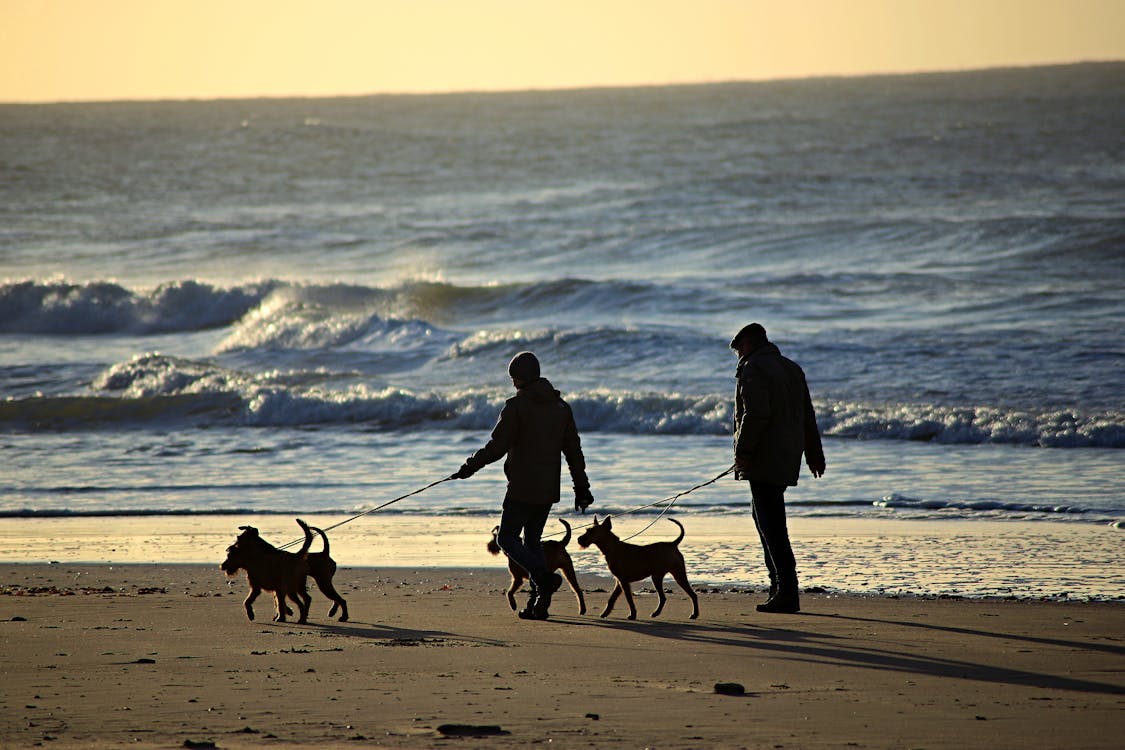 What's Included in a Tallink Silja Line Baltic Mini-cruise?
Although kennels are available on some of these cruises, many pet lovers choose to keep their dogs with them in dog-friendly cabins. These cabins are limited, so be sure to book well in advance.
A fee of approximately €32 applies to dog-friendly cabins, and because you'll likely spend a bit more time in your cabin than on other cruises, we recommend opting for a higher-class cabin with windows.
The upper deck has a lovely dog exercise section with a sandpit where your dogs can relieve themselves. If the weather allows it, you and your pooch can enjoy a refreshing drink on the Promenade overlooking the water.
Although dogs and cats are not allowed to enter the indoor restaurants and bars on the ship, the crew is generally relaxed about walking your dog through the ship's indoor areas.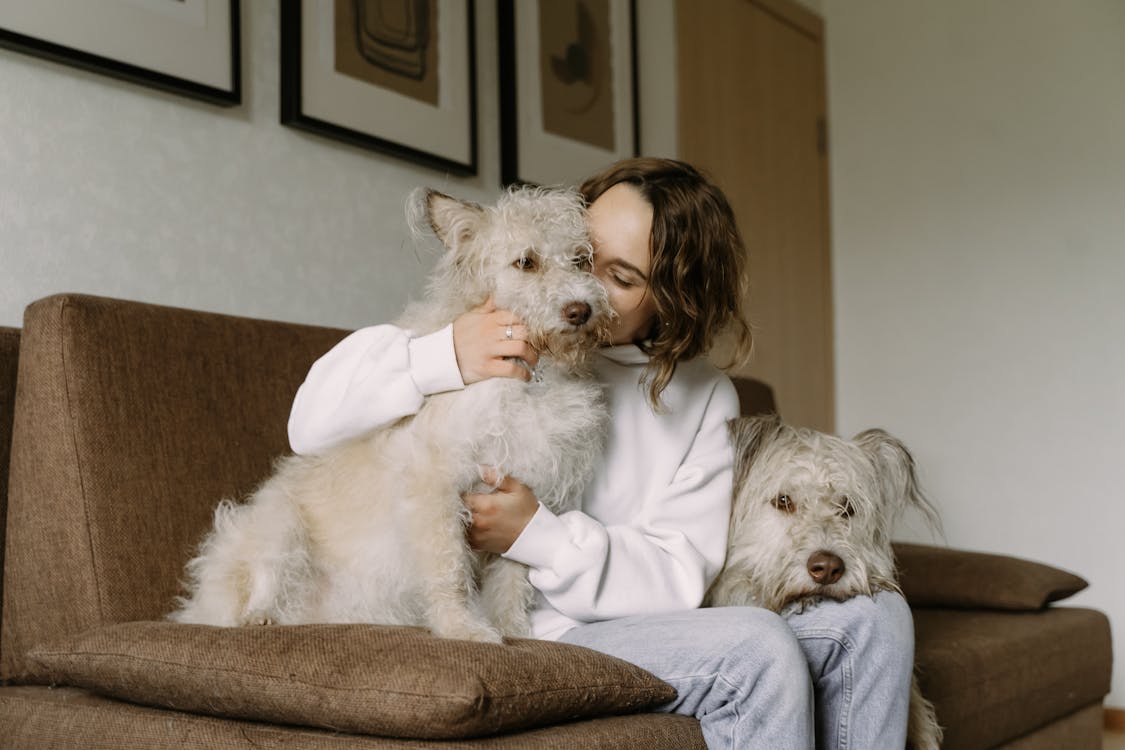 Though not pet-friendly, some cruise lines, including Royal Caribbean cruise line, Norwegian Cruise Line, and Disney Cruises, permit passengers to bring a service animal along on a cruise vacation but impose certain restrictions to this allowance based on the cruise ship and the ship's itinerary. They offer, by definition, service dog-friendly cruises.
Which Cruise Lines Allow Service Animals?
Royal Caribbean
Royal Caribbean allows a service dog to tend to a passenger with disabilities. Although the cruise line does not demand any documentation proving the animal is certified as a service pet, they do require all service animals to be dogs. Passengers' service dogs are permitted in all the public areas of the ship, including the dining rooms.
Royal Caribbean cruises do not, however, provide food for the service animals onboard. Cruise ships offer areas that contain mulch in addition to many other dog-friendly areas where your pet can roam.
Carnival Cruises
Carnival Cruises allows only working service dogs on their cruise ships. Their regulations stipulate that service dogs that are still training are not allowed onboard, along with emotional support animals or other service animals besides dogs.
Passengers must provide all the appropriate documents and vaccination certificates for their service dogs when they board. A Carnival Cruise employee will review and validate these documents before passengers board.
Norwegian Cruise Line
Norwegian Cruise Line allows service animals aboard according to the Americans with Disabilities Act, but it does not permit emotional support animals. Passengers with service dogs are required to provide proof of their dog's vaccination status in the form of either an International Health certificate or a USDA.
The cruise line doesn't provide food, life jackets, or medication for any service dogs, so their owners must pack that for the cruise.
Disney Cruises
Disney Cruise Lines allows service animals on their cruise ships, provided they are kept on a leash and controlled at all times. Some areas are not open to service animals, including the pools, and no animals are allowed to be left alone in the cabins.
The Cruise line also doesn't provide food or any special care for the service animals onboard. Passengers are required to provide the cruise line with their service animals' documentation and permits before the ship is scheduled to set sail, including all documentation needed for each port in the cruise ship's itinerary.
The Difference between Pets, Service Dogs, and Emotional Support Animals
Most people know that pets are simple, much-loved animals considered family members. Pets are not kept to provide any form of treatment, and virtually anyone can obtain a pet without getting a doctor's permission. A pet is simply an animal that acts as a feline or canine companion.
There is also a major distinction between emotional support animals, service animals, and therapy animals. Service animals are typically dogs that have been specifically trained to execute specific tasks the owner cannot perform themselves. For instance, a guide dog is a service animal that helps visually impaired individuals.
Therefore, service animals are permitted in most public spaces. Service animals are allowed in places other animals, such as emotional support animals, are not.
Emotional support animals, on the other hand, are not specifically trained to perform a set of tasks, and there aren't many limitations applied to such animals. Emotional support animals can be anything from dogs and cats to birds and ponies, but emotional support dogs are the most common.
The Fair Housing Act stipulates all laws related to emotional support animals in the U.S. and acts to protect the owners and the animals regarding their permitted living spaces.
A therapy dog can be any dog that fits specific criteria and provides a form of non-physical support, such as emotional support, to its owner. Most dogs can effectively qualify as therapy dogs according to this definition. Quite a large number of people who seek emotional support opt for a therapy dog to treat debilitation or mental pain.