There are many fun activities to enjoy on a beach vacation, including swimming in the ocean, sunbathing on the warm sand, and spending some time with marine life.
If swimming with dolphins has always been on your bucket list, you will be delighted to know that there are many places around the world where visitors can have this memorable experience.
Keep reading to discover the best places around the globe to go swimming with dolphins, and plan your trip today!
Interesting Dolphin Species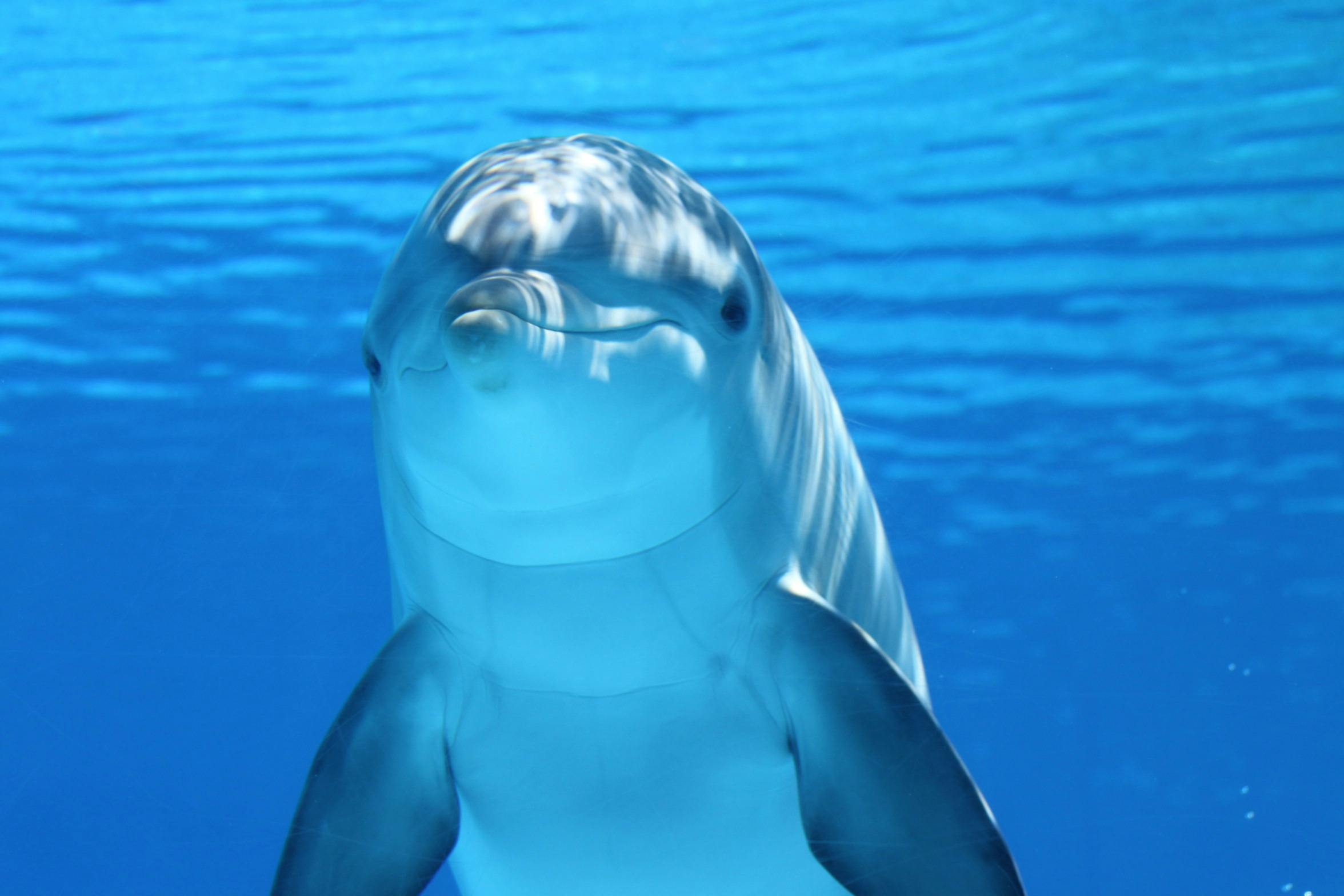 Many people hear the word "dolphin" and immediately think of the bottlenose, the world's most well-known dolphin type. However, there are over forty species of these intelligent mammals worldwide – both in the ocean and in rivers.
Some of the most interesting dolphin types include:
Orca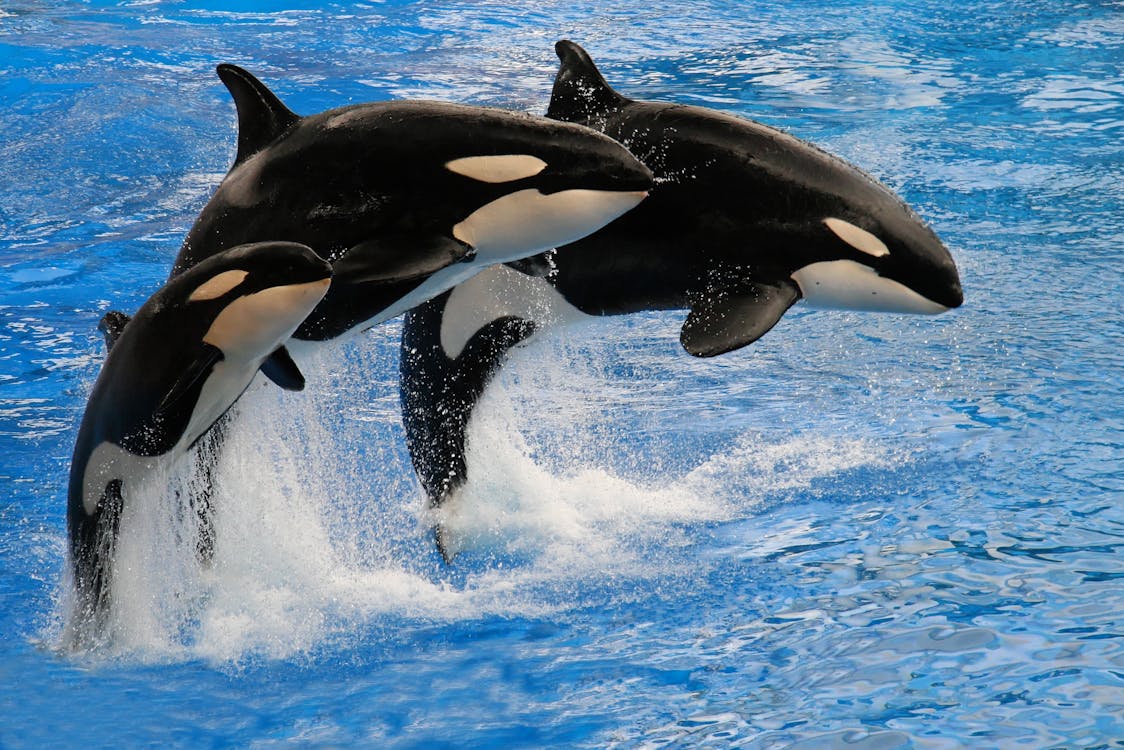 Many people don't realize that the orca, more commonly referred to as a killer whale, is a large type of dolphin. It is the largest member of the Delphinidae family and can weigh up to seven thousand pounds. Orcas are social and highly intelligent. They typically hunt and live together in pods of anything from five to fifty individuals.
The orca is known for its recognizable black and white body and was famously featured in the 1993 film "Free Willy".
Long-finned Pilot Whale
Much like orcas, both the short-finned pilot whale and its long-finned counterpart are actually a kind of dolphin.
They are known for their large, melon-shaped heads, which closely resembles the baluga. However, unlike balugas, the pilot whale is dark in colour. They tend to live in relatively large pods, and can be found in temperate or cold waters in the North Atlantic and the southern hemisphere.
Indo-Pacific Humpback Dolphin
The Indo-Pacific Humpback Dolphin can be found in the waters of southeast Asia. Often referred to as the Chinese white dolphin, this marine mammal comes in a variety of colors and patterns. Calves are typically born grey or black and become lighter as they age. Adults can be pink or white and grey.
Because they are so easily disturbed by humans, get caught in fishing nets or collisions with vessels, they have become threatened and considered "vulnerable" by the IUCN.
Amazon River Dolphin
Often referred to as the bufeo or boto, Amazon River Dolphins are one of the most unique dolphins in the world.
They are known for their striking appearance, with a long beak and bright pink and grey body. These beautiful animals are the largest type of river dolphin in the world, and has one of the biggest dietary ranges.
Another thing that makes them unique is that they can only be found in the Amazon River Basin.
Best Places to Swim With Dolphins
Dolphinaris Cancun (Mexico)
Located in Cancun, Mexico, this is one of the best places to swim with dolphins and see them in their natural habitat.
Here visitors can pet dolphins and enjoy a variety of other activities, like going on a rollercoaster, ziplining, swimming in a wave pool, or visiting the Wet'n Wild Waterslide Park.
Dolphinaris Cozumel (Mexico)
Another great place to swim with these smart aquatic mammals is located in Cozumel, Mexico. It offers a one-hour dolphin encounter program, which is especially popular for tourists visiting Cozumel as part of a cruise.
There are many fantastic restaurants nearby where visitors can have lunch while overlooking the Caribbean Ocean. Visitors can also shop for some souvenirs at one of the nearby stores.
Socorro Island (Mexico)
Often referred to as the Mexican Galapagos, Socorro Island is known for its incredible diving opportunities and an impressive variety of marine wildlife. Many tourists visit Socorro Island year-round and come especially for its fantastic dolphin encounters.
Besides swimming with dolphins, visitors can also expect to see animals such as manta rays, hammerhead sharks, and humpback whales. In fact, if you're fond of sharks, you'll be delighted to know that Socorro Island is home to ten different species of sharks, including whale sharks.
The best time to visit the island if you're planning on swimming with the dolphins at Socorro is between January and March.
Dolphin Research Center (Florida)
Located on the coast of the Florida Keys in Marathon, the Dolphin Research Center offers dolphin encounters as well as educational programs where visitors can learn more about these incredible marine mammals.
It is a non-profit organization dedicated to the health and safety of its dolphins and makes for a great place to visit if you're traveling as a family. Each dolphin encounter lasts for half an hour and you are bound to have an amazing time.
Keep in mind that children must be over the age of five to enter and accompanied by an adult.
Dolphin Quest (Hawaii)
Hawaii is one of the most popular destinations for beach vacations in the world. Visitors to Hawaii can explore a variety of attractions, including beaches and volcanoes. Another great activity for visitors of all ages is swimming with dolphins.
Dolphin Quest is located in Waikoloa Village and offers unforgettable experiences such as swimming with dolphins and viewing other wildlife, like spinner dolphins, sea turtles, humpback whales, and monk seals.
Kona (Hawaii)
Another excellent place in Hawaii to spend time with dolphins is Kona.
There are dolphin tours for around one hundred and forty USD, which last between four and five hours. This means that dolphin lovers of all ages can spend the entire afternoon enjoying and learning more about these fascinating ocean mammals.
Visitors are most likely to see spotted and spinner dolphins. The tours are guided, and visitors will learn all kinds of fun facts and interesting information about the region and its wildlife.
Dolphin Cay (Bahamas)
If you're looking for the ultimate luxury resort while visiting the Bahamas, Dolphin Cay is the place to be.
It is home to a stunning hotel and a dolphinarium where visitors can observe and swim with dolphins. There are also other marine animals to be found here, including sea lions, and the resort actively promotes coral reef preservation and other environmental solutions.
Azores Archipelago (Portugal)
The Azores Archipelago is home to more than twenty-five species of marine mammals, making up a quarter of all marine mammals worldwide. Located in the Atlantic Ocean, it offers a sanctuary for marine life and is an excellent place to visit if you enjoy learning more about the wildlife of the ocean.
The area is also home to a whopping eight different dolphin species, and visitors can go boating or swimming in order to get up close to these incredible creatures.
Marsa Alam (Egypt)
There are several species of dolphins to be found in the Red Sea, including Bottlenose and Spinner dolphins. There are regular, guided tours in the oceans of Marsa Alam that nearly always include encounters with these stunning sea mammals.
One of the best places in Marsa Alam to see dolphins is called Dolphin House, on the southern side of the Red Sea. Here, visitors can dive or snorkel while watching dolphins. Visitors can also expect to see beautiful fish and coral reefs.
Sataya Reef (Egypt)
Another area in Egypt well worth visiting if you'd like to see some dolphins is Sataya Reef. The area is home to a stunning coral reef, many colorful fish, and several species of dolphins.
Diving is another popular activity in the area, and many divers come here to observe underwater shipwrecks.
If you're planning a trip to the area, the best months to visit are May, June, and July.
Galapagos Islands (Equador)
Known for their abundance of wildlife, volcanoes, and tortoises, the Galápagos Islands are a UNESCO World Heritage site well worth visiting. The area offers some excellent swimming and diving opportunities. If you're looking for a unique experience with a remote atmosphere and the opportunity to swim with dolphins, this is the place to be.
There is a variety of dolphins to be found here, including Risso's species, Spotted dolphins, Bottlenose dolphins, and common dolphins. Visitors can also expect to see a lot of other wildlife species, such as manta rays, whales, penguins, sea lions, sharks, and marine iguanas.
Ningaloo Reef (Australia)
Ningaloo Reef is located in Western Australia and makes for a great place to encounter dolphins. The area is home to the Port Stephens-Great Lakes Marine Park, which has several species, including Indo-Pacific dolphins, Bottlenose dolphins, and Common dolphins.
It is also known for being home to whale sharks and manta rays.
Cape Byron Marine Park (Australia)
The Cape Byron Marine Park is located in Byron Bay. It is a popular area to take kayaking tours, go surfing, and see plenty of marine animals like sea turtles, humpback whales, and Bottlenose dolphins.
Keep in mind that visitors are not allowed to touch the wild animals.
The Sardine Run (South Africa)
If you visit the Eastern coast of South Africa at the right time of the year, you will be able to see the sardine run. The Sardine Run attracts a variety of wildlife, coming to enjoy the feast. This includes seabirds, sharks, whales, and dolphins.
If you are an avid diver, you'll be delighted to know that you can swim with large pods of these intelligent animals as they feast on the sardine shoals.
Be sure to visit between May and July when it's peak sardine season.
Fernando de Noronha Marine Park (Brazil)
This UNESCO World Heritage Site is an excellent diving destination, drawing thousands of tourists every year. Here, visitors can expect to see fifteen different species of coral and two hundred and thirty fish species.
Additionally, Brazil's Fernando de Noronha Island is home to many spinner dolphins and some of the best beaches in the world.
If you are planning on swimming with the dolphins, the ideal time to visit is between August and November.
Dolphins Bay (Brazil)
If you're visiting Brazil and trying to find dolphins to interact with, be sure to stop by Pipa and book a boating trip. These trips typically cost around fifty USD and take visitors to Dolphins Bay to observe these incredible animals as they jump and dive in the water.
Guests may also opt for a rental kayak or paddleboard, which will bring them even closer to the dolphins.
The area is also home to Madeiro Beach, another excellent place for spotting these social creatures.
Bimini Islands (Bahamas)
The Bahamas is known for being one of the most popular vacation destinations, with its stunning beaches and colorful tropical fish. It is also home to the Bimini Islands, one of the best places to go swimming with dolphins in the world.
There are local tour guides to assist you and guarantee that you encounter some dolphins, and they pride themselves on treating the animals well.
Madeira River (Bolivia)
If you're looking for something a little different, why not opt for encounters with some river dolphins instead?
The Madeira River in Bolivia is home to some bufeos – truly unique pink dolphins that can only be found in some parts of the river. The best way to ensure encounters with these dolphins is by booking a guided river tour, where you will learn more about the preservation of these animals and where to find them.
Kaikōura (New Zealand)
Located in South Island, New Zealand, Kaikōura is known for its incredible landscape, massive mountains, excellent tourist attractions, and dusky dolphins. As a result, it attracts hundreds of divers, hikers, and mountain climbers every year.
Other wildlife species you can expect to see here are whales and seals.
If you visit Kaikōura specifically for the dolphins, the counter tours will cost you around one hundred and twenty USD. While it is on the more expensive side, you are guaranteed to see up to three hundred dolphins!
Swimming with Dolphins FAQs
What other species of dolphins are there, apart from Bottlenose Dolphins?
There are many species of dolphins to be found worldwide, including freshwater and saltwater dolphins. These include:
White-beaked Dolphin
Tucuxi
Striped Dolphins
Spinner Dolphin
Southern Right Whale Dolphin
Short-finned Pilot Whale
Short-beaked Common Dolphins
Rough-toothed Dolphin
Risso's Dolphin
Pygmy Killer Whale
Peale's Dolphin
Pantropical Spotted Dolphins
Pacific White-sided Dolphin
Pacific Humpback Dolphin
Northern Right Whale Dolphin
Melon-headed Whale
Long-finned Pilot Whale
Long-beaked Common Dolphin
La Plata Dolphin
Irrawaddy Dolphin
Indian Ocean Bottlenose Dolphin
Indian Humpback Dolphins
Hourglass Dolphin
Hector's Dolphin
Heaviside's Dolphins
Ganges and Indus River Dolphin
Fraser's Dolphin
False Killer Whales
Dusky Dolphins
Commerson's Dolphin
Clymene Dolphins
Chilean Dolphin
Bottlenose Dolphins
Australian Snubfin Dolphin
Atlantic White-sided Dolphin
Atlantic Spotted Dolphin
Atlantic Humpback Dolphin
Arabian Common Dolphin
Amazon River Dolphins
Are there dolphins at Discovery Cove?
Located in Orlando, Florida, Discovery Cove is a theme park that offers interaction with a variety of marine life, such as rays, tropical fish, and exotic sea birds. This also includes encounters and swimming with bottlenose dolphins.
Can I see dolphins while on a cruise ship?
Both Princess Cruises and Carnival Cruise Line offer cruises with dolphin encounters as part of their excursions.
Where can I see a nurse shark?
Nurse sharks are most often found inhabiting reefs and caves in the Atlantic and Eastern Pacific Oceans.
Can you swim with dolphins at Gulf World Marine Park, Florida?
Gulf World Marine Park is located at Panama City Beach in Florida and offers an encounter where visitors can swim with bottlenose dolphins in a controlled environment.
Prices are determined according to height and weight and can cost anywhere between one hundred and eighty, and two hundred and ten USD.
What are rough-toothed dolphins?
Rough-toothed dolphins are a dolphin species native to deep tropical and warm waters, named for their long noses and characteristically prominent teeth. They are smaller than some other dolphins, are dark grey in color, and have spotted bellies.
They can be found in the Pacific Ocean, Atlantic Ocean, and Indian Ocean.
Where can I see pilot whales?
Pilot whales are typically found worldwide, but most commonly near the continental shelf. They can also be found in the deep ocean and the eastern Pacific Ocean.
Generally, the short-finned whales favor tropical waters, and the long-finned whales prefer colder waters.
What are oceanic whitetips?
Typically found in warm and tropical oceans, the Oceanic Whitetip is a kind of shark often referred to as Shipwreck Shark. The reason for this is that they are known for attacking survivors of shipwrecks and plane wrecks in the ocean.
Oceanic Whitetip sharks are considered aggressive towards humans, especially during feeding frenzies.