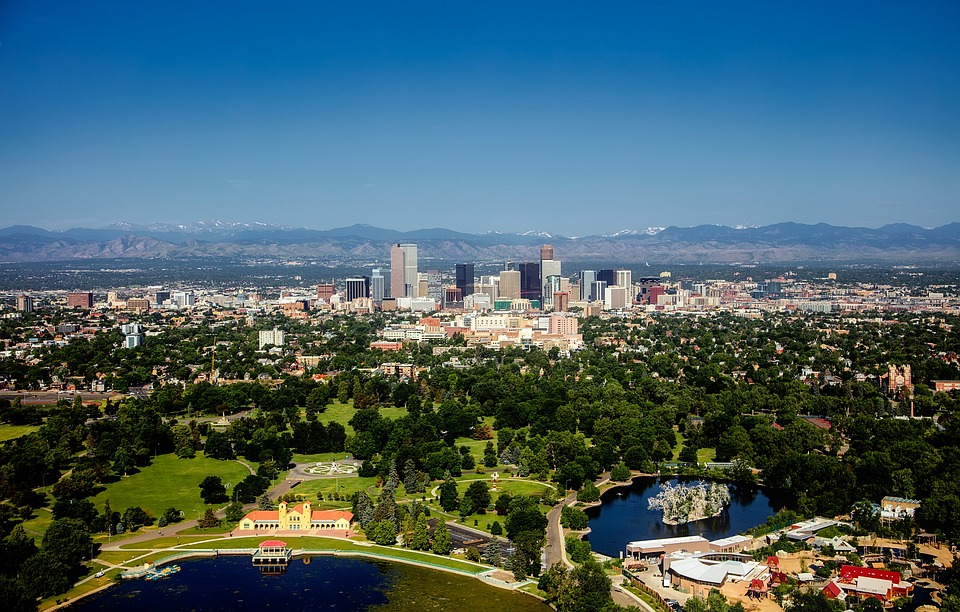 So you're thinking of living in Denver. Maybe it's the stunning mountainous landscape or the neverending summer that attracted you initially, but you'll soon come to find that the list of things to love about Denver is virtually endless.
The lyrics to what is likely the most well-known patriotic song of our age, "America the Beauty," was written while Katharine Lee Bates stared out onto Denver, Colorado, from the top of Pikes Peak. Denver, Colorado, sits at the foot of the Rocky Mountains and is arguably the most beautiful city in the country.
Also known as The Mile High City, Denver has been the inspiration for countless musicians and authors, and it's easy to see why. Moving to Denver is tempting for so many reasons, whether it is the 300 days of annual sunshine, the mesmerizing natural beauty, or the world of outdoor adventures the city offers.
Metro Denver is growing at an exponential rate, which is evident in the masses of families and individuals that have moved there over the past few years. The city is responding to this massive influx of residents amazingly by adjusting the housing, transportation, and infrastructure to ensure everyone gets a taste of city life at its best.
While Colorado, Denver, sounds like an idyllic paradise, every place has its pros and cons, which are both worth considering if you're planning to settle in this city. Therefore, we will cover all the best and worst parts of living in Denver so you can make an informed decision regarding whether Denver is the right place for you.
Best and Worst Parts of Living in Denver
Pro: Denver Sits at the Foot of the Rocky Mountains
The first thing you'll see as you drive into Denver is the majestic Rocky Mountains, which is where most residents spend sunny days. The pride and joy of Denver, Colorado, is the amazing mountain range to which it is so close.
The Rocky Mountains are a haven for camping, hiking, snowshoeing, skiing, trail running, and mountain biking. If you're a true adventurer looking for a challenge in Colorado, Denver offers easy access to three incredible mountain peaks open for climbing.
Mount Elbert
Mount Elbert is the tallest peak in all of Colorado and serves as the ideal spot for hikers. This mountain's summit reaches an elevation of 4500 feet over a mere 4.5 miles, so climbing to the top certainly demands a certain level of physical fitness.
Pikes Peak
Pikes Peak has an elevation of 14 115 feet, and the top can be reached by train and car in addition to hiking. Looking out onto the enchanting views of Denver, Colorado, from Pikes Peak will keep you hypnotized for hours.
Mount Evans
The majestic Mount Evans sits at 14 260 feet and houses the highest road in the country. The views over the Rocky Mountains are sure to take your breath away and can be enjoyed once the snow melts enough to take a drive up the Mount Evans Scenic Byway.
AndrewKPepper, CC BY-SA 4.0 <https://creativecommons.org/licenses/by-sa/4.0>, via Wikimedia Commons
Con: The Altitude in The Mile High City Has its Complications
The Mile High City is true to its name in that it sits a whole mile above sea level. Living in Denver means you'll have to grow accustomed to dry hair and skin, and headaches are not uncommon among residents.
Living in Denver also means you'll be spending a lot of time pursuing outdoor adventures, but exercise can become quite challenging at such a high altitude as your breathing will be more labored to obtain enough oxygen. Altitude sickness is also common among mountain hikers who gain elevation too fast.
Moreover, being higher above sea level is also associated with being closer to the sun, so applying sunscreen on a daily basis is just part of living in Denver.
That said, our bodies are really great at adjusting faster than we realize, so after a short while in the Mile High City, you won't notice these effects as much as new residents.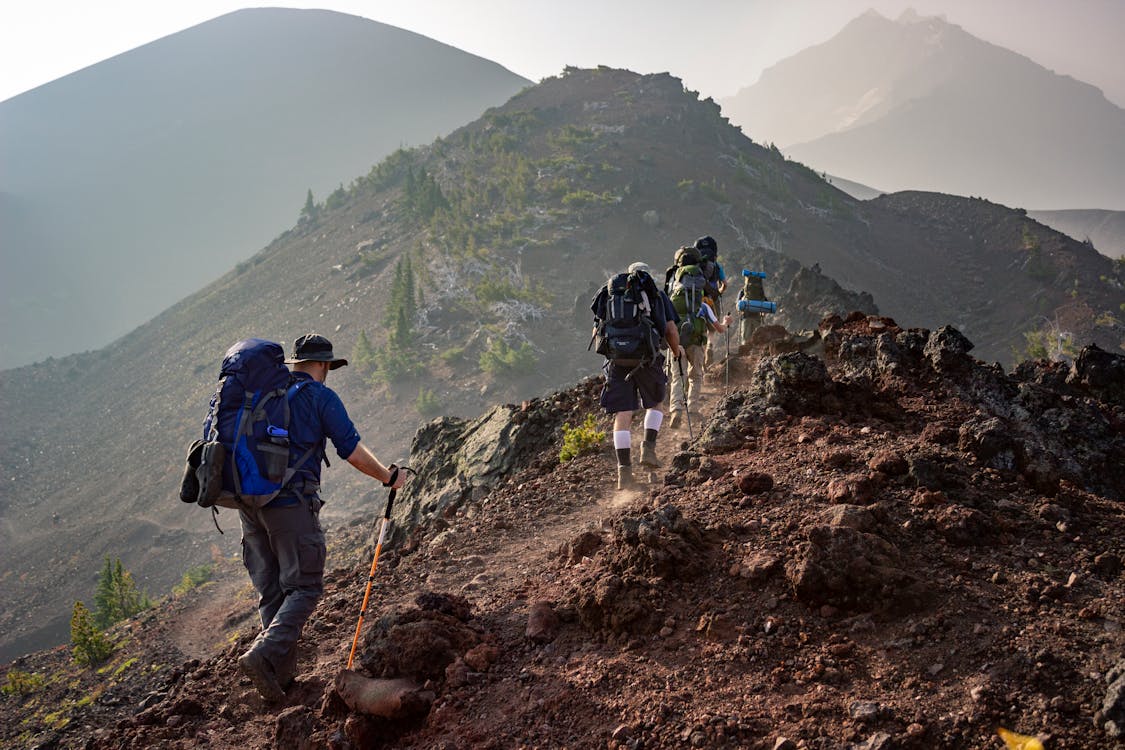 Pro: Denver Has a Great Job Market
Denver, Colorado, stands as one of the top four best cities in the country for careers and business, according to Forbes. It then stands to reason that numerous significant organizations, including Western Union and Dish Network, have established their headquarters in this major city.
Furthermore, a large portion of the population in Denver is employed by the University of Denver, the University of Colorado Denver, MSU Denver, the Denver Art Museum, and the Denver Tech Center.
If you're planning on finding a job after moving to Denver, you're bound to find the perfect position for you in the metro area.
Con: The Cost of Living in Denver is On The High Side
A prosperous economy goes hand-in-hand with a higher cost of living, and Denver is a testament to this fact. With a growing population and a surge in job opportunities come rising housing costs.
The general cost of living in Denver is about 14% higher than the national average, but most of this can be attributed to the high housing costs, which are an astonishing 38% above the national average. The average rent in Denver is approximately $1600 per month, while the average price of a home in Denver is $550 000.
Although finding affordable housing in the escalating Denver housing market is no easy task if you're unfamiliar with Denver neighborhoods, it's still possible, and you're sure to get the best value for your money.
The tight-knit community, lively culture, and wide range of job opportunities in the Denver area and its surrounding suburbs make every cent worth it.
Jeffrey Beall, CC BY 4.0 <https://creativecommons.org/licenses/by/4.0>, via Wikimedia Commons
Pro: You'll Live An Active Life
Denver is widely known and loved for its daring feats and adventures in the great outdoors. This beautiful city offers everything from thrilling mountain hikes and enchanting valleys to unrivaled winter sports experiences and watersports on the South Platte River.
If snowboarding, hang gliding, fly fishing, and mountain biking don't pique your interest, Denver also boasts countless family-friendly trips residents of all ages can enjoy, including scenic parks scattered throughout the city.
The list below should give you a glimpse of the amazing array of outdoor recreation you get to enjoy when living in Denver:
Greenery Within City Limits
Washington Park
This expansive park features the pristine Smith Lake, which is perfect for paddle boating on a lazy Sunday afternoon.
Confluence Park
Grab your kayak and float down the wonderful artificial kayak chutes set within walking distance of the downtown area.
City Park
This park is home to the Mile High Trail, a 5k walking trail set precisely a mile above sea level.
Cherry Creek State Park
Cherry Creek Bike Path features a paved trail of 42 miles starting in Downtown Denver, ideal for a biking adventure.
Skiing Adventures
Copper Mountain
Copper Mountain is a local resort with a naturally segregated terrain, perfect for beginners who want to master their turns.
Breckenridge
This ski resort houses five mesmerizing peaks that attract visitors from all over the world.
Vail Mountain Range
This widely-known ski hub features 5 290 acres of unrivaled slopes.
Winter Park
With more than 3000 acres of world-class skiing terrain, Winter Park is Colorado's longest-standing ski resort.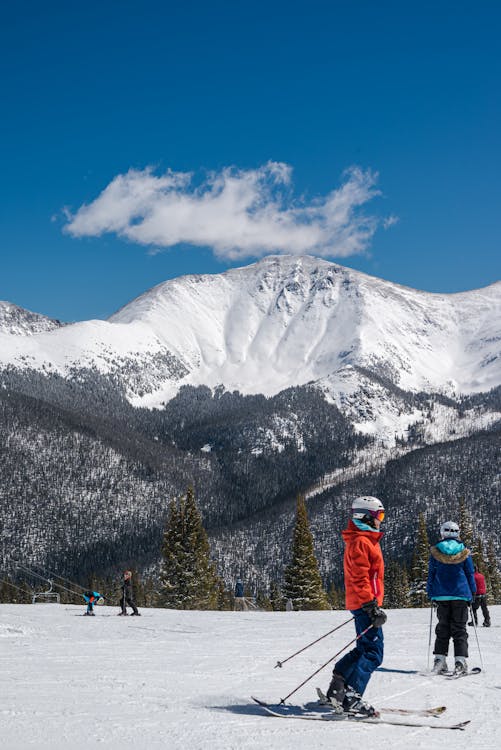 Outdoor Adventure Havens
Mount Evans
Home to the highest road in the country, Mount Evans makes for an unforgettable hike up 14 260 of pure beauty.
Rocky Mountains National Park
With over 400 square miles of protected mountains, Rocky Mountain National Park boats picture-perfect views and hiking trails surrounding the serene Dream Lake.
Clear Creek
With rushing whitewater and scenic surroundings, Clear Creek is the perfect spot for a whitewater rafting experience like no other.
Private Foothills
Enjoy a relaxing four-hour tour through the rolling Denver Foothills with stops at various major attractions, including Dinosaur Ridge, which the kids will simply adore.
Rocky Mountain Ziplines
Glide through the crisp air of the Rocky Mountains on a 6000-foot cable to take in the natural beauty of the area in an unmatched way.
Colorado Springs
Available throughout the year, Colorado Springs is the ideal spot to soak all your worries away.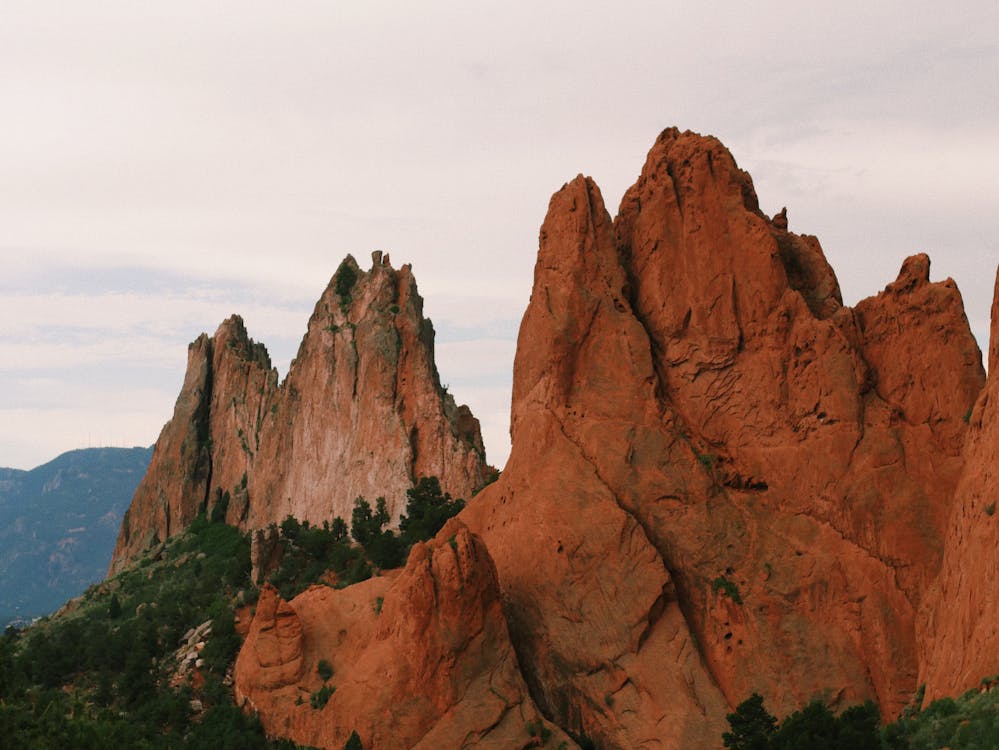 Con: Even The Great Outdoors Get Crowded
As so many people are drawn to the unparalleled natural beauty of Colorado, Denver can get a bit crowded even when you're spending your time outdoors.
Due to its ideal location that offers endless outdoor adventures, the hiking and biking trails can get congested, and you might even find the local parks to be swarming with visitors and residents on sunny days.
In an effort to maintain the amazing outdoors in Denver, The Colorado outdoor Partnership proposed several principles so adventurers can have a better insight into their impact on the environment.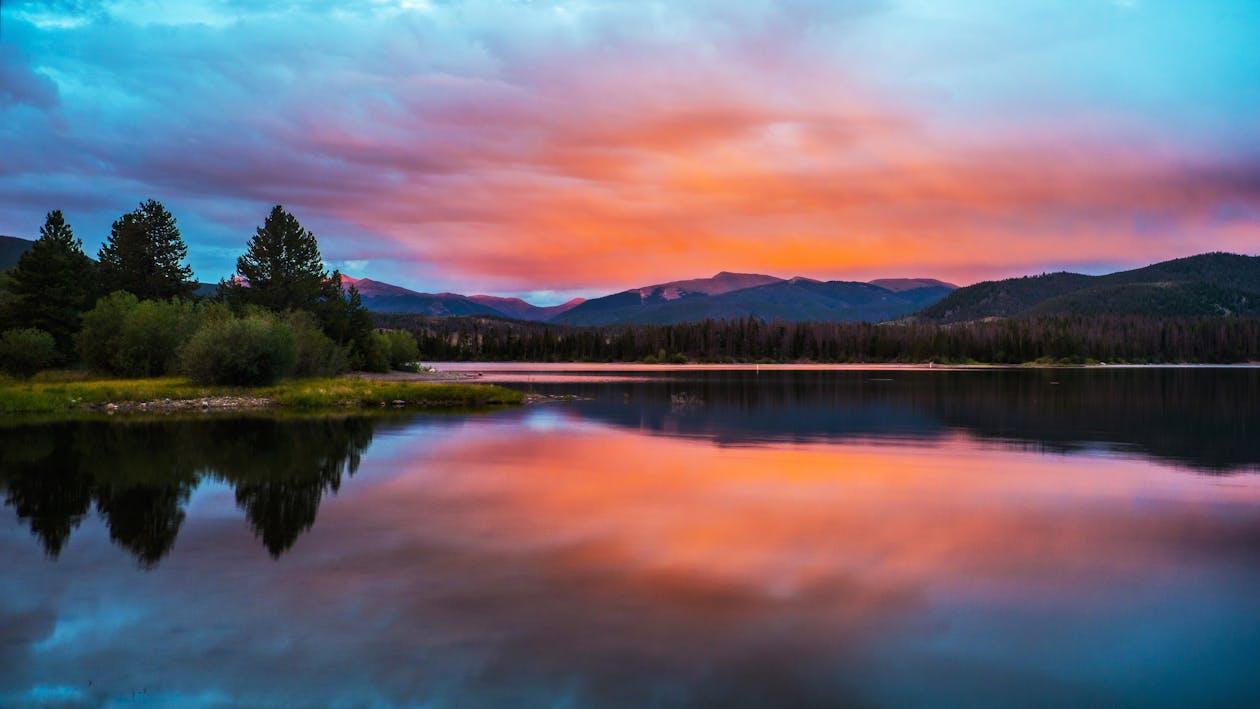 Pro: Denver Offers a World of Things to Do
Moving to Denver opens the door to endless amazing experiences and things to do. Once you become familiar with the Denver area, you'll soon find that this city is brimming with activities for all preferences.
Let's take a look at some of the highlights of Denver, Colorado, to give you a better sense of what you can expect.
Professional Sports Teams in Denver
Colorado Rockies
Even if you're not a dedicated baseball fan, the Rockies' stadium is worth visiting as it houses one of the best Denver bars and a lively sports culture you'll be tempted to entertain daily.
Denver Broncos
Ever since the American and National Football Leagues merged in the 70s, the Denver Broncos have become one of the most successful teams in pro football. With enthusiastic fans tracing the team's every move, you can become part of a greater community of sports lovers in Denver.
Denver Nuggets
The Denver Nuggets are the epitome of characterful sportsmen, even if they haven't yet reached the NBA championship playoffs.
Colorado Avalanche
The Pepsi Center invokes excitement in loyal fans and fear in the hearts of the opposition, as this is the home base for the legendary Colorado Avalanche. This team has taken first place in eight subsequent division games, a true achievement among NHL teams.
jenniferlinneaphotography from Denver, CO, USA, CC BY 2.0 <https://creativecommons.org/licenses/by/2.0>, via Wikimedia Commons
Denver: A Cultural Melting Pot
Denver Performing Arts Complex
From opera and ballet to Broadway Theatre, the DCPA hosts a myriad of seasonal events for all ages to enjoy.
The Stanley Hotel
A name feared by many a horror enthusiast, Denver is home to the infamous Stanley Hotel, which is said to be haunted as it is the inspiration behind the legendary movie The Shining by Stephen King.
Red Rocks Amphitheatre
If you've waited all your life to watch your favorite band or musician perform, they are likely to frequent Red Rocks at some point. There is no better place to take in the hypnotic sounds of a plethora of genres than at this acoustically fine-tuned outdoor amphitheater.
Museums Galore
The Mile High City has no shortage of fascinating museums history buffs will simply adore. While thrill seekers can spend the day at the Wings Over the Rockies Air and Space Museum or the Downtown Aquarium, those looking for a cultural infusion can choose between The Molly Brown House Museum, The Denver Art Museum, The Museum of Contemporary Art Denver, and the Denver Museum of Nature and Science, to name a few.
User: (WT-shared) Jtesla16 at wts wikivoyage, CC BY-SA 3.0 <https://creativecommons.org/licenses/by-sa/3.0>, via Wikimedia Commons
Things to Do in Denver
High-Altitude Golfing
Denver is riddled with world-class golf courses, and the high altitude of the city makes the experience all the more thrilling as balls have been reported to travel 10% faster this high above sea level.
Unparalleled Retail District
Shopaholics with be delighted to know that Denver is a hub of retail extravaganzas. The 16th Street Mall and Larimer Square offer all the big brands you could hope for, while the Antique Row, South Broadway, and Cherry Creek Shopping Center present elite couture, irreplaceable gems, high-end boutiques, and everything in between.
The Denver Skatepark
Ideal for a day out with the family, this incredible skatepark offers 60 000 square feet of playing grounds accessible to everyone from boarders, BMXers, and bladers of every skill level and age.
Outdoor Recreation
The multitude of parks, recreational centers, bike trails, wide-open spaces, golf courses, and mountains guarantee a high fitness level among residents of Denver. There will always be a fun activity to pursue, regardless of the season.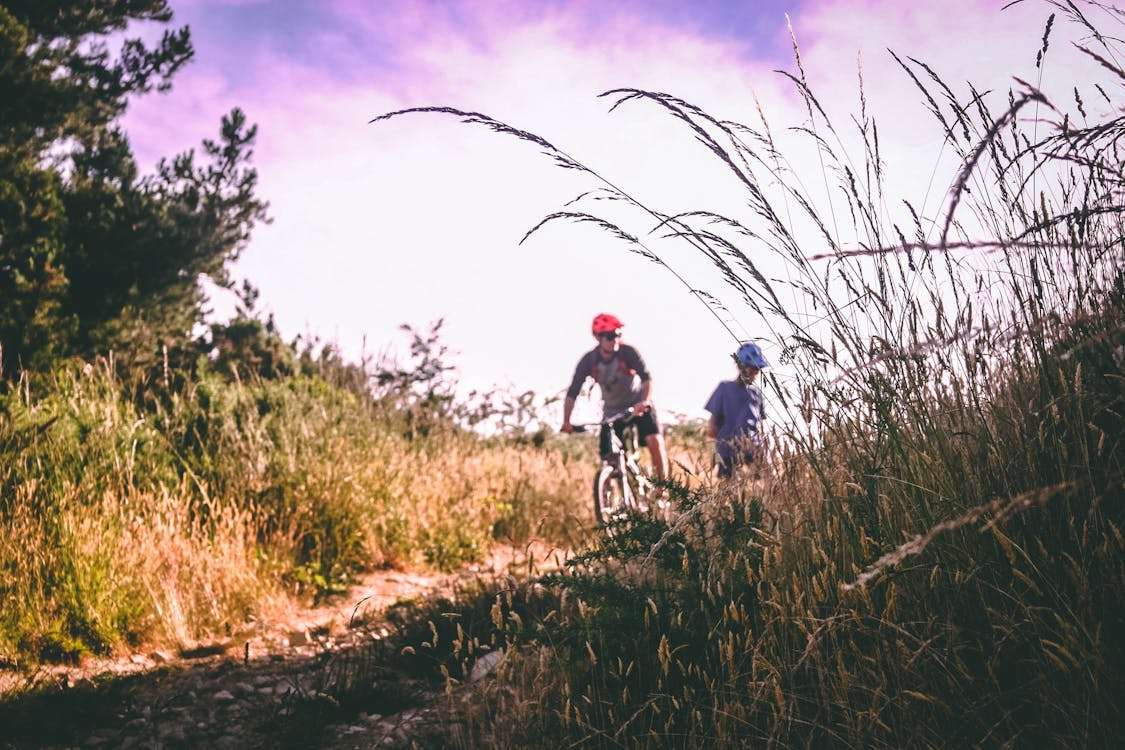 If you've seen and done all there is to see and do in Denver (although it isn't likely to happen), the city also offers you the opportunity to access other cities and even countries easily because it is home to the Denver International Airport. This means keen travelers will always have easy access to their next exciting destination without going through a series of flights to reach it.
Con: Limited Public Transportation and Severe Traffic
As you might expect from a big city like Denver, Colorado, the roads can get very busy, especially during rush hours, and the public transportation system could use some expansion.
Denver's rush hour traffic falls somewhere between "Not ideal" and "Dreadful," though it's still leaps and bounds away from what you would find in a place like San Francisco.
Although the city's efforts to expand at the rate the population is, the infrastructure still lacks in certain areas. For one, the highways and roads in the Denver metro area weren't initially designed to house as many vehicles as they do today, and the influx of cars on the road is not expected to decline anytime soon.
Furthermore, the public transportation options in the metro area and surrounding suburbs are limited, with the primary options being the RTD light rail and the regional bus system. With such few options, most residents opt for their own cars, which only contributes to the traffic issue.
Pro: Beautiful Colorado Weather
One of the best parts of living in Denver is that you get to enjoy wonderful weather for the greatest part of the year. Once you adjust to the high altitude, you can experience the awe of having over 300 sunny days a year, surpassing San Diego and Miami, destinations known for their perfect weather.
The summer can get a bit hot, but the lack of intense humidity makes it durable and even ideal, as there as so many outdoor activities to enjoy when the sun is out. The desert climate and high elevation also result in clearer, bluer skies than most other cities in the country, so star gazing is a real thing in Denver.
It is worth noting that the daily temperatures in Denver are known to rise and drop dramatically within a question of hours, so it would be wise to always dress in layers.
Con: Droughts and Fires Are a Threat
Although the fact that Denver experiences minimum precipitation is great if you love the outdoors, it raises the concern of droughts, which often lead to wildfires.
Several states in the west of the country are currently observing severe droughts, and Colorado is no exception. The prevalence of droughts depends on the winter snowfall, but Denver takes a proactive approach by preserving the reservoirs via landscape watering prohibitions between May and October.
If you have respiratory issues, living in Denver may not be your best option due to the poor air quality when wildfires do occur.
Pro: Denver Boasts Great Neighborhoods
If you're planning on moving to Denver, Colorado, you'll be spoilt for choices of wonderful neighborhoods to settle down in.
In general, Denver neighborhoods are some of the safest in the country and offer diverse demographics and characteristics, so you're sure to find an apartment or home that suits your needs.
Best Denver Neighborhoods For Settling Down
Highland
Highland is a lovely neighborhood located near downtown Denver and offers the perfect balance between city life and a suburban atmosphere. There are plenty of contemporary shops and eateries to explore, and the residents are sure to welcome you with open arms and hearts.
Capitol Hill
If you're seeking a little historic infusion in the place you call home, this neighborhood is just right for you. Capitol Hill is a peaceful residential district boasting incredible homes and age-old mansions to admire.
Congress Park
Congress Park forms part of the colorful historic district of Denver and features a myriad of cafes, bars, shops, and green spaces, making for the ideal urban lifestyle. It is also ideally located close to all the major city amenities and attractions, so your days will be filled with both suburban charm and city excitement.
Sloan's lake
Widely appreciated for its walkable streets, beautiful parks, and fantastic dining scene, Sloan's Lake is perfect for those who like to go fishing after work and dine on some Rocky Mountain oysters while enjoying the enchanting mountain views.
Cherry Creek
This is one of Denver's high-end suburbs when it comes to dining and retail options. The Cherry Creek Shopping Center alone features over 160 great shops to explore, and Denver's food scene truly comes to life in this area.
The Cherry Creek State Park also offers a break from the vibrant city life when you most need it and gives you a chance to try horseback riding or even shooting at the local range.
Washington Park
Washington Park is the epitome of family life, riddled with playgrounds, sports facilities, golf courses, bike trails, and so much more.
This suburb is also filled with local businesses and open-minded residents who invite you to share the laid-back vibe of the area.
Olde Town Arvada
Arvada features one of the most charming main streets you'll ever find and is fast becoming the most popular suburban neighborhood in Denver, so you can expect housing costs to rise soon.
Wheat Ridge
This charming neighborhood brings city life and quiet suburbs together in perfect harmony. Wheat Ridge forms part of NW Denver and boasts exciting new developments, so residents benefit from countless restaurants and local breweries.
Con: Denver Gentrification is Rising
The massive influx of new residents and rapid growth of the Denver economy only advances the emergence of gentrification in the city.
As Denver continues to excel, it is becoming more and more difficult to find affordable housing, and many elements that used to contribute to the charm of Denver are becoming extinct.
Although this change is bound to happen in a thriving city like Denver, residents combat gentrification by supporting local businesses as much as possible and working to maintain the strong sense of community the city is known for.
Pro: Denver Offers World-Class Education
Denver's school districts are widely recognized as some of the best in the country, and virtually every area in the city houses impeccable schools you can trust with your child's education.
Beyond reputable school districts like the Boulder Valley School District, Littleton Public Schools, and Cherry Creek School District, Denver also boasts some of the best higher learning institutions in the U.S.
Colorado School of Mines, Regis University, and University of Colorado Boulder/ Denver can all be found in this idyllic city, so your higher learning opportunities are virtually endless.
The city is also home to a wide range of trade-specific schools, including the Emily Griffin Technical College and Johnson and Wales University, so residents can pursue a number of career paths at any time.
Jeffrey Beall, CC BY 4.0 <https://creativecommons.org/licenses/by/4.0>, via Wikimedia Commons
Pro/Con: Recreational Marijuana is Legal in Denver
The fact that Colorado legalized the recreational use of marijuana and was, in fact, the first state to legalize recreational marijuana is listed as both a pro and a con because the matter is entirely subjective.
If you're moving to Denver from a place like South Carolina or Tennessee, the presence of marijuana may come as a bit of a shock to you, but others might find it refreshing. However, the legalization of marijuana doesn't mean residents can walk around their neighborhood and light a joint as they please because the public use of this substance is still illegal.
It might come as a surprise that fewer than 14% of Denver residents use marijuana recreationally, according to the Colorado Department of Public Health. Although it is still higher than the national average, smokers in other states simply keep their habits hidden, whereas Denverites don't have to.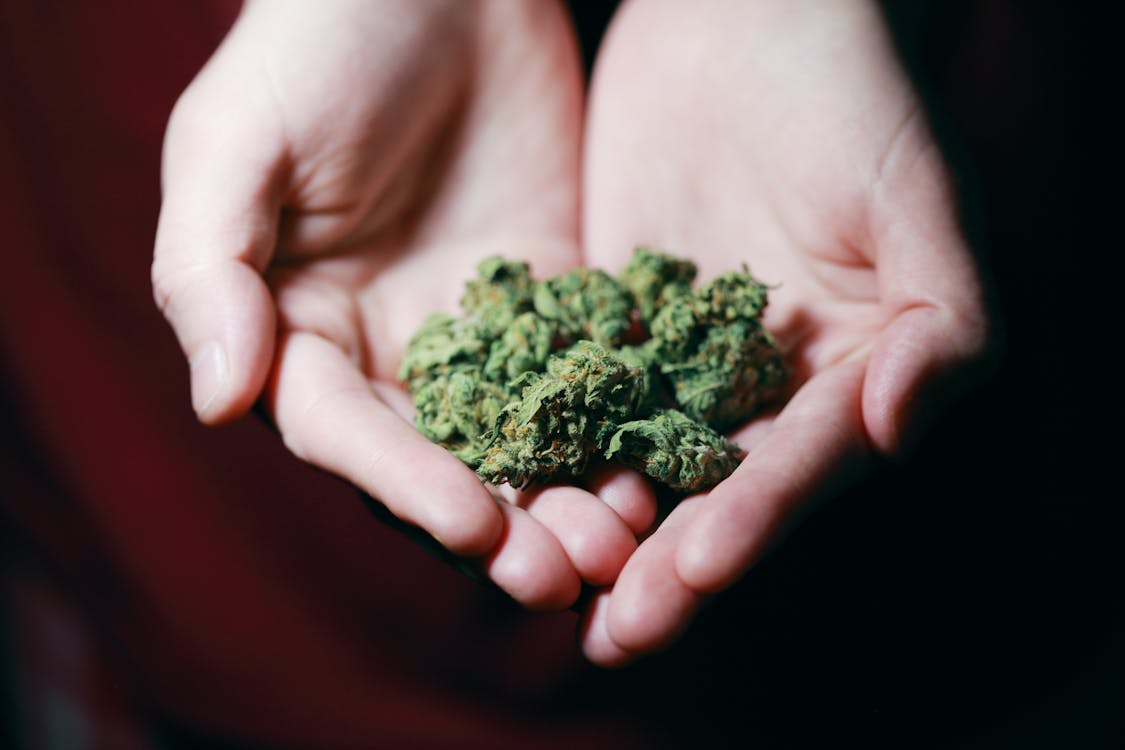 Whatever your stance on the subject, there are a few pointers you should keep in mind regarding Marijuana in Denver.
Marijuana dispensaries in Denver can be identified by a green cross that gives the impression of a pharmacy. The local bud-tenders will guide you through the process if you're interested in trying a strain, as every strain has different effects on your body and mind.
The minimum legal age for purchasing and using marijuana in Denver is 21.
You have to check the terms of your lease agreement before smoking pot in your own home.
Smoking marijuana in public places is strictly prohibited, and legal action can be taken if you do so.
Even if the use of marijuana is legal in Colorado, your employer still has the right to administer drug tests if your employment contract stipulates smoking marijuana is prohibited.
If you're going on a trip and wish to smoke marijuana, be sure to check with your host if the premise is smoker-friendly. Many BnBs and hotels prohibit the use of marijuana.
If a pregnant woman smokes marijuana against the recommendation of the CDPH and her baby has THC in its system, the hospital has the right to inform child protective services about the situation.
You don't have to be a smoker to indulge in the marijuana hype of Denver, as there are countless other ways to experience its effect, including edibles and topicals.
Living in Denver comes with so many benefits and also some disadvantages, much like any other city, but none of its pitfalls take anything away from its beauty.
Denver is a nature lover's paradise and offers city mice everything they need to indulge their passions. From breathtaking natural scenery, countless exciting activities, a world of job opportunities, and fantastic school districts to unrivaled shopping experiences, diverse cultures, and some of the friendliest people you'll ever meet, living in Denver may be the greatest gift you can ever give yourself.
Hopefully, this post provided you with a deeper insight into what life in Denver, Colorado, entails and whether it is a good fit for you.