Only one of the many advantages of spring and summer months is the fields of flowers that bloom everywhere around us. They pepper the air with their sweet scents, and none more so than the lavender farms in Virginia.
If you are planning a weekend hiking in Shenandoah Valley or a day out at Virginia Beach, consider stopping by a farm on your way. There are several lavender fields in this area that can provide a truly breathtaking experience for you and your family.
We have made a list of some pick-your-own lavender fields in Virginia that you can visit between May and July.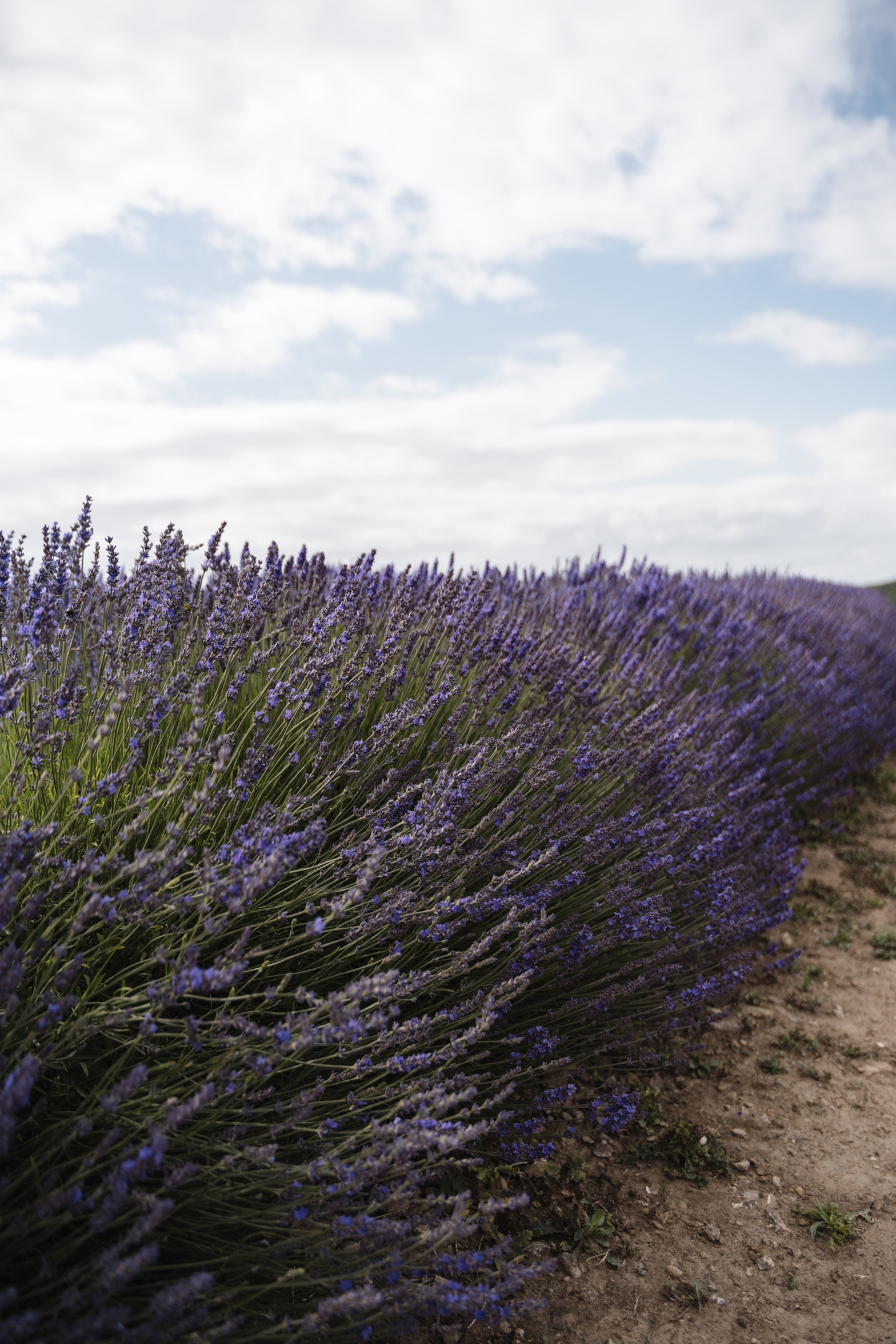 Where to find Lavender Farms in Virginia
When people think of summer lavender fields they usually think of Provence, France. But we promise that there are spectacular lavender farms right here in Virginia!
Fields of Flowers
This is a pick-your-own lavender farm where you can help yourself to the flowers between summer and fall. Among others, you can find zinnias, sunflowers, lavender, hydrangea, asters, and dahlias in addition to lavender.
You will be allowed to choose your bouquet size (and pay accordingly), a large pail, medium-, or small bouquet. You will need to bring a container in which to take the flowers home, but the farm provides a container for picking as well as clippers.
The farm is dog-friendly and it is best to visit the farm early in the morning so that the flowers are still fresh and the temperatures are not too extreme. This lavender farm is open from mid-May and will close right after the first fall frost which mainly occurs in October. They open at 9 am and close at 6 pm and are around 50 miles drive from Washington on the VA side.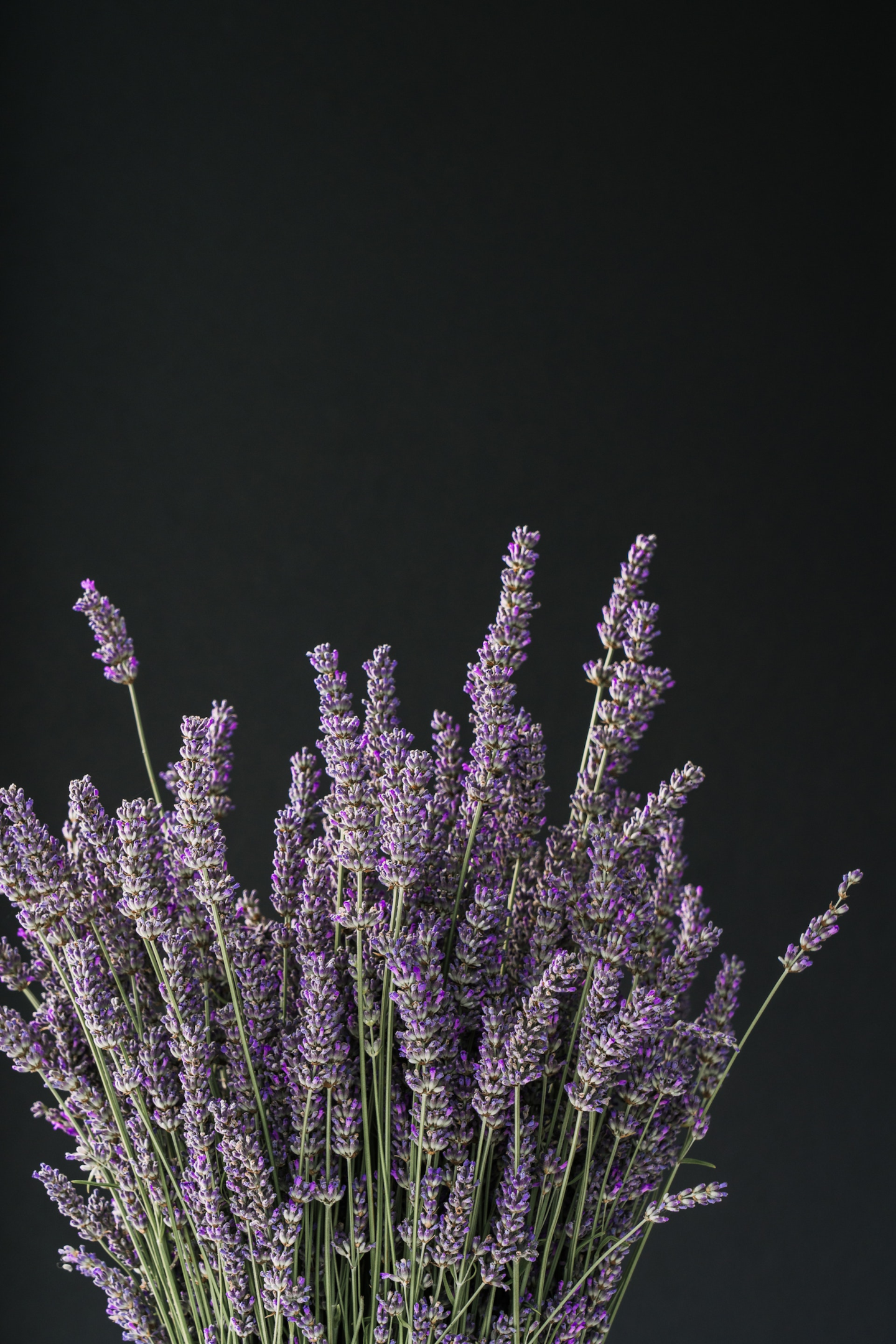 High County Lavender Farm
You'll find five lavender types on this farm, including the Royal Velvet, Phenomenal, Provence, Hidcote, and Grosso. Visit the quaint farm store filled with your favorite lavender products, including freshly made lavender lemonade.
Devote some time to exploring the herb plants nearby, and if you don't want to leave, there are cabins available for rent where guests can spend the night. It is best to visit High Country in June as their official harvest takes place early in July. They are open Thursday to Saturday from 10 am to 4 pm, and on Sunday from 1 pm to 4 pm. The farm is almost 5 hours drive from Washington D.C. on the VA side.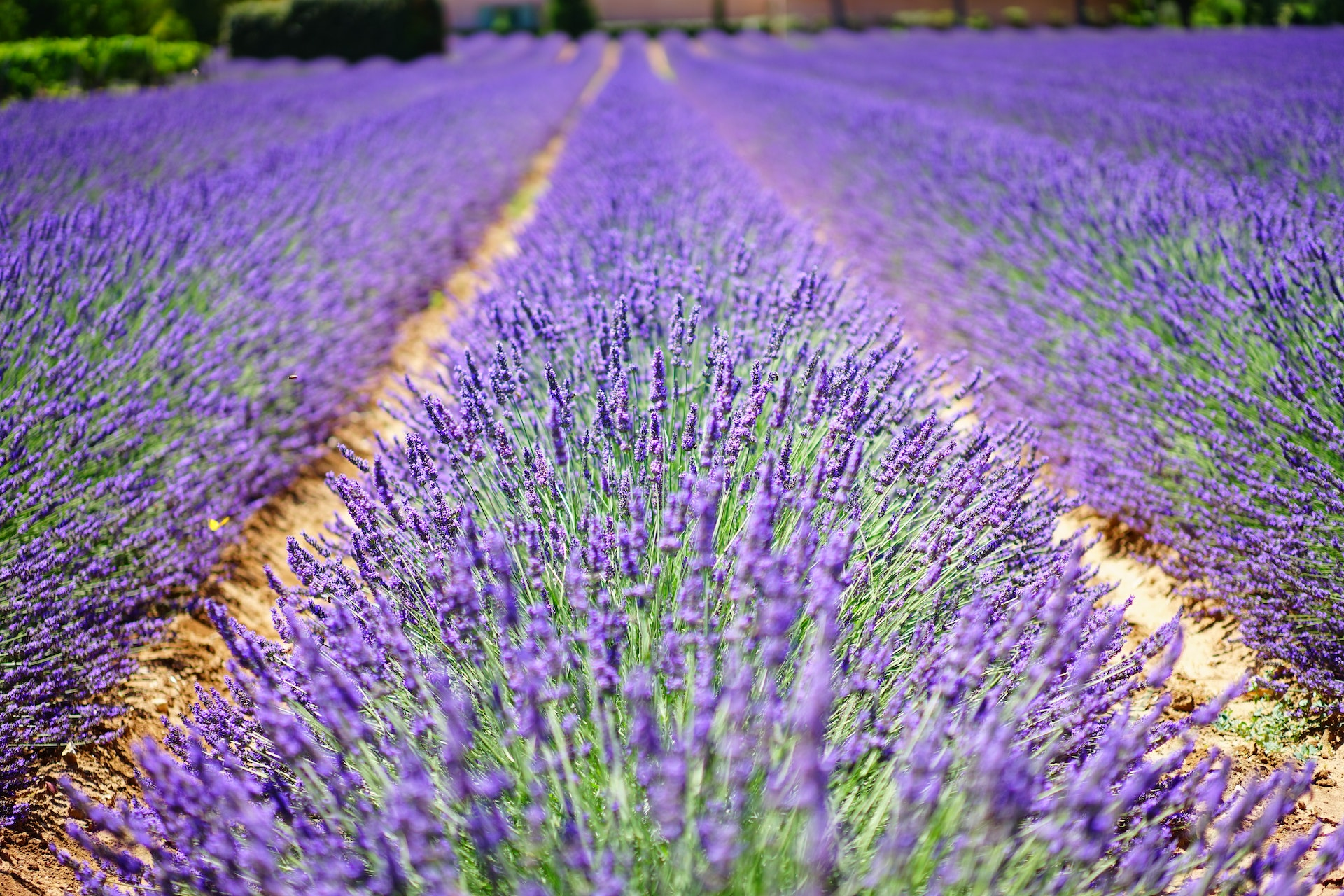 Tantivy Farm Lavender Fields
This is an ideal stop on your way to Natural Bridge State Park as there is plenty to do here in just two hours or less. It's also a great place to just get away and relax. Tantivy is a family-owned farm that sells lavender culinary products, bath products, and lavender plants from their gift shop. There are also fantastic waterfalls and mountain views.
Also keep an eye on their calendar for family activities and workshops. Tantivy Farm opens in mid-April, Friday and Saturday from 10 am to 5 pm, and Sundays from 1 pm to 5 pm. It is around 3 hours drive away from Washington D.C. on the VA side.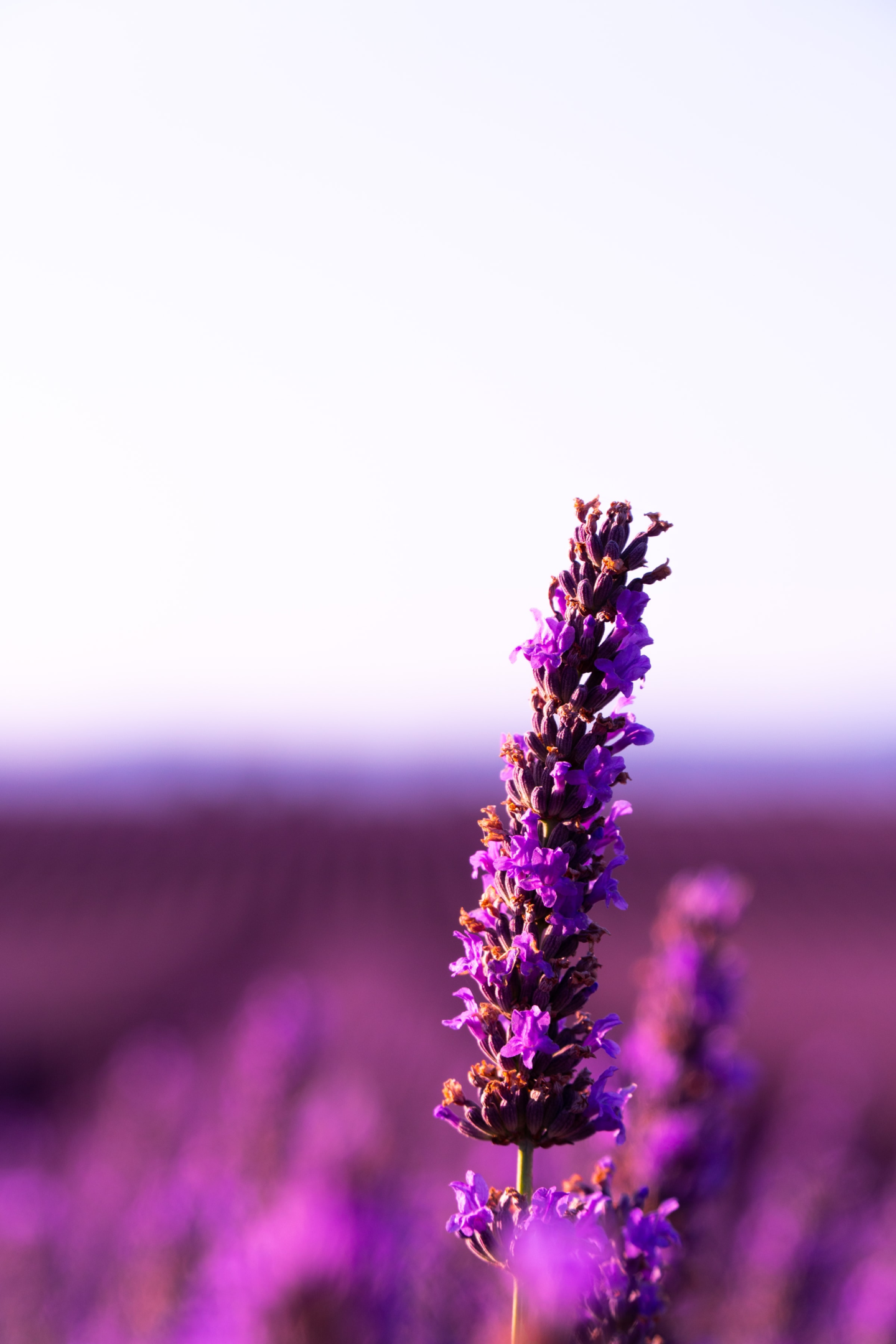 Evergreen Lavender Farm
Enjoy a scoop of homemade lavender ice cream, take a lavender class, or walk through their gardens to enjoy all things lavender. From the third week of April to October there are open mic nights at the farm from 7 pm to 9:30 pm.
The zinnias and sunflowers are usually in full bloom in July and you can cut a bouquet to take home with you. Evergreen Farms are best visited from June to mid-July on Thursdays to Saturdays 10 am to 4 pm. It is around 3 hours drive from Washington D.C. on the VA side.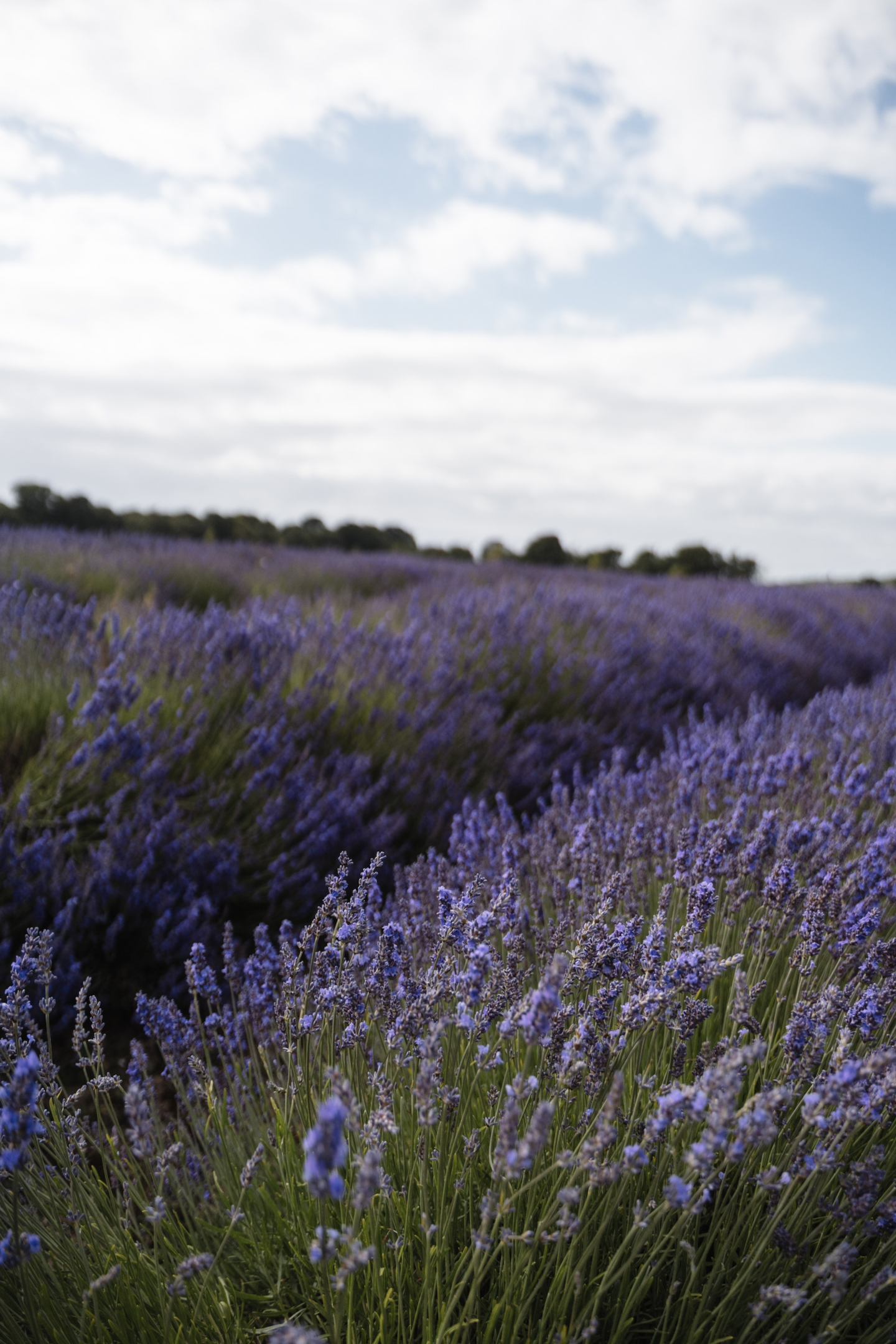 White Oak Lavender Farm + The Purple WOLF Vineyard
White Oak Lavender Farm is located in the beautiful Shenandoah Valley and visitors can spend a whole day on the farm cutting lavender and drinking wine. The Purple WOLF Vineyard has a dozen wines on their usual menu along with a few seasonal wines. Visit their wine-tasting room or order wine directly from their webpage if you cannot visit the farm.
While you're there also check out the Discovery Area where you can experience a life-sized checkerboard, a labyrinth, a duck pond, and beautiful gardens. There is an audio tour that can be purchased where guests can learn more about how lavender is cleaned, distilled, and grown. You can also cut your own lavender (limited to 20 stems).
Throughout the summer bloom season visitors can cut 50 stems for a reasonable price – additional stems are charged separately. While at the farm remember to visit the Lavender Shop where you can purchase several lavender items. White Oak Lavender Farm is open from 1 am to 6 pm daily.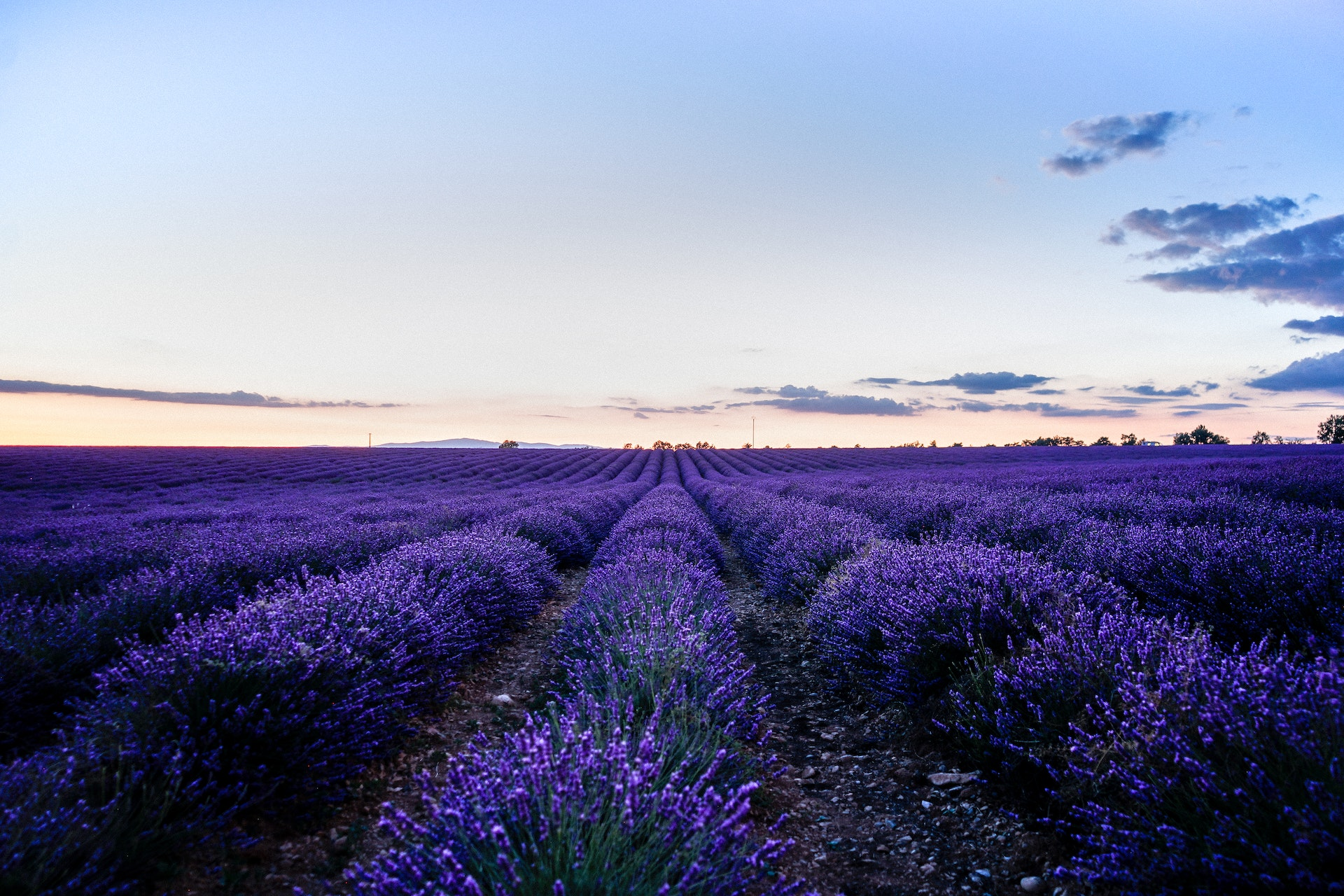 Blooming Hill Lavender Farm
This is one of the smaller lavender farms on our list at only about 4 acres. There is a gift shop, however, and about 1,000 lavender plants at this location near Leesburg, Virginia. The plants appear in different colors and there are over 100 varieties available on this farm.
Also keep an eye on their calendar for upcoming events and tours. Blooming Hill is best to visit during the summer in full bloom season when it is open Fridays and Saturdays from 10 am to 5 pm. It is a little more than an hour's drive from Washington D.C. on the VA side.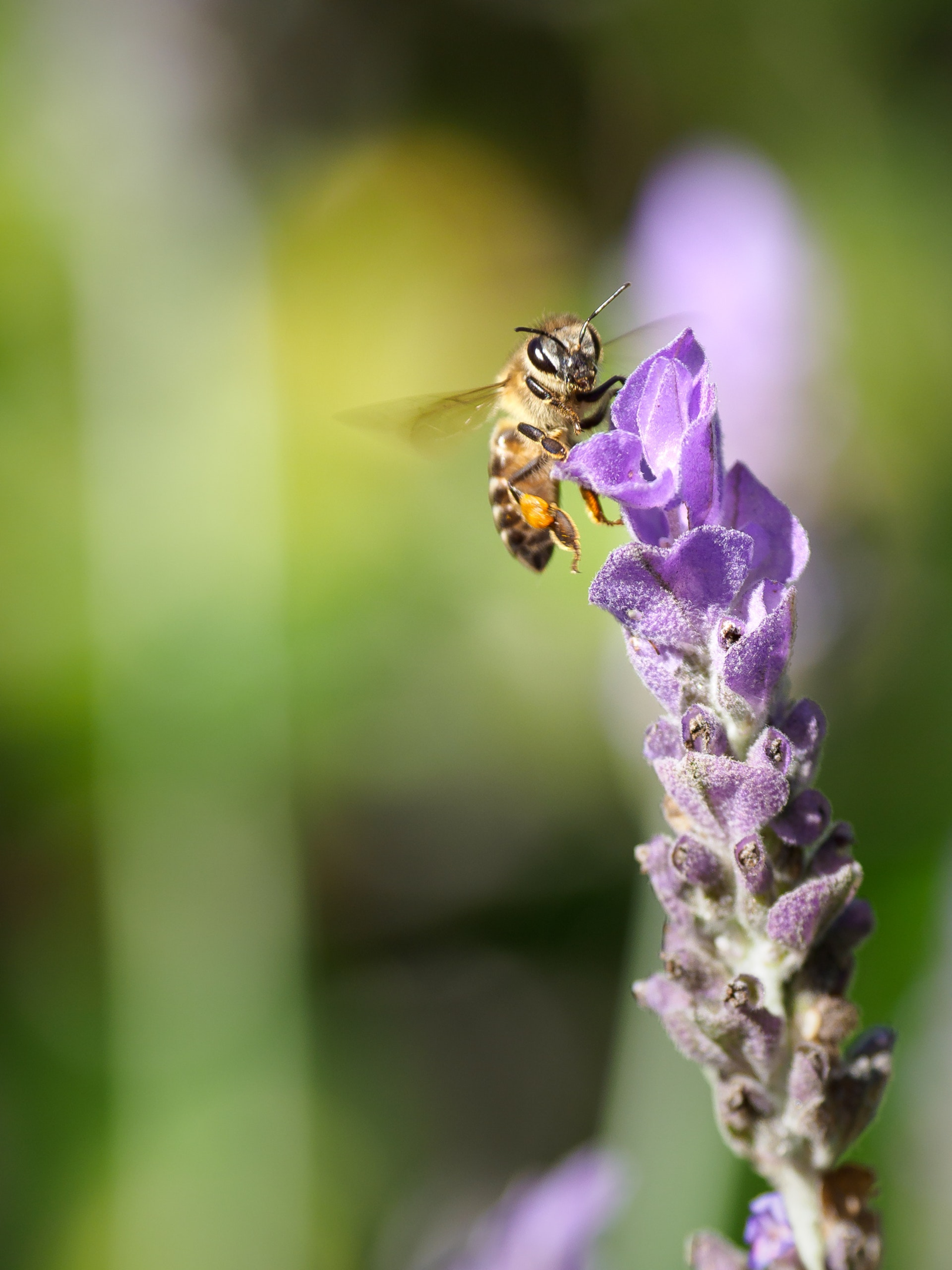 Seven Oaks Lavender Farm
In addition to beautiful lavender fields this farm provides a wonderfully unique experience, especially for children who can visit the zoo area to see the bunnies. There is also a great field for picnics. You can purchase snacks from the Field Tent, like lavender lemonade, lemon-lavender cupcakes, and lavender cookies.
Lavender bushels are charged per stem for what you cut, and you will have to bring your own basket and clippers. That being said, the farm does help you to take your bushel home by providing plastic bags, rubber bands, and damp paper towels.
You can also purchase a lavender plant from the garden store. On Monday mornings between 9 am and 12 pm there are pets allowed on the farm. Keep an eye open for yoga events. The best time to visit Seven Oaks is from early June to mid-July when they are open Monday to Friday 9 am to 4 pm, and Saturday to Sunday 9 am to 5 pm. It is only an hour outside of Washington D.C. on the VA side.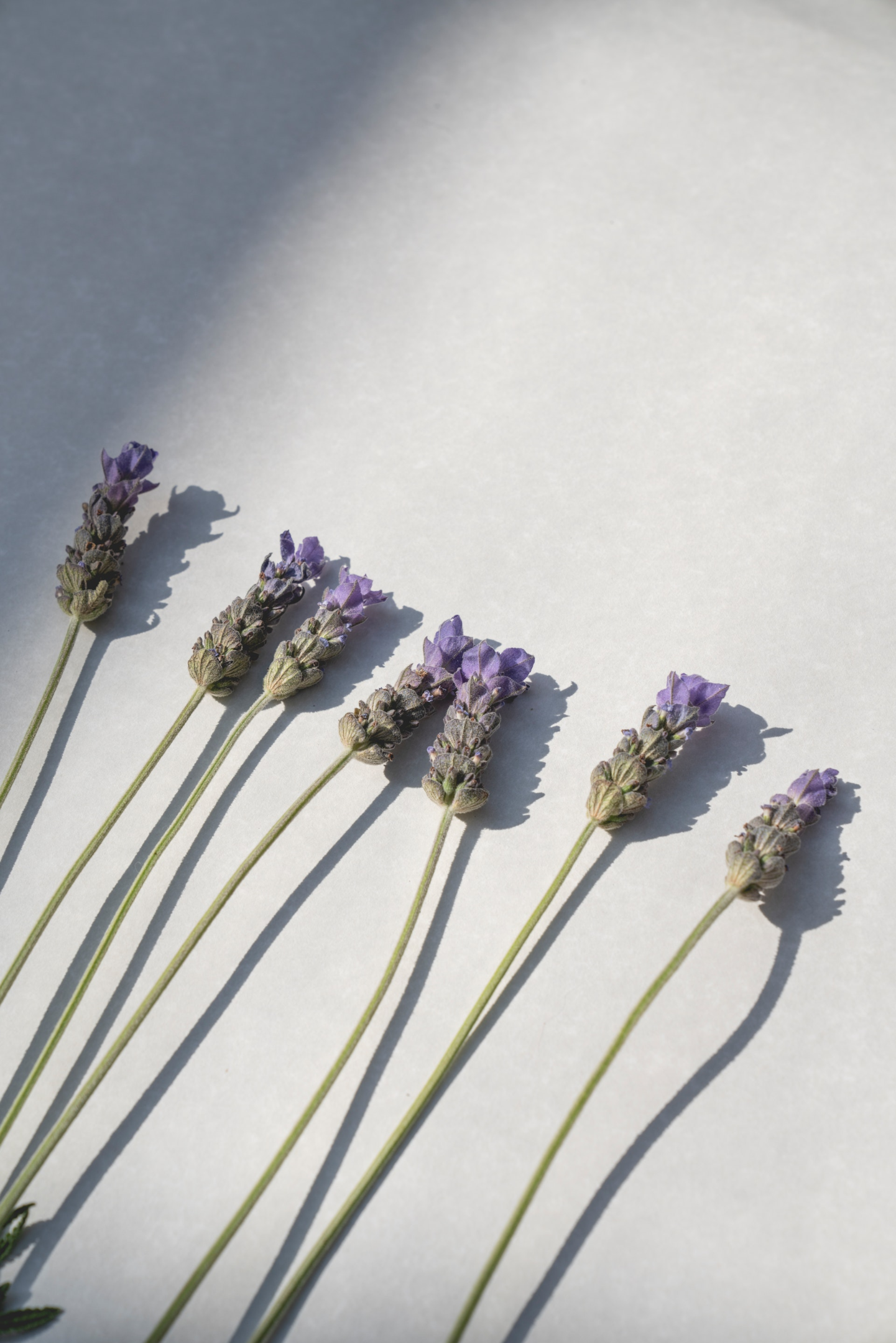 Lavender Fields Herb Farm
Lavender Fields Herb Farm is one of the largest organic farms cultivating vegetable plants and herbs. There is a store where you can purchase several lavender products, soy candles, and raw local honey. There is a deck overlooking the Chickahominy river where visitors can relax and enjoy a lavender ice cream cone or some lavender lemonade.
Lavender Fields Herb Farm is best to visit in June and is open at different times depending on the season. March to June they are open Monday to Saturday 9 am to 5 pm. July to December it is open Tuesday to Saturday 9 am to 5 pm. It is around an hour and a half's drive from Washington D.C. on the VA side.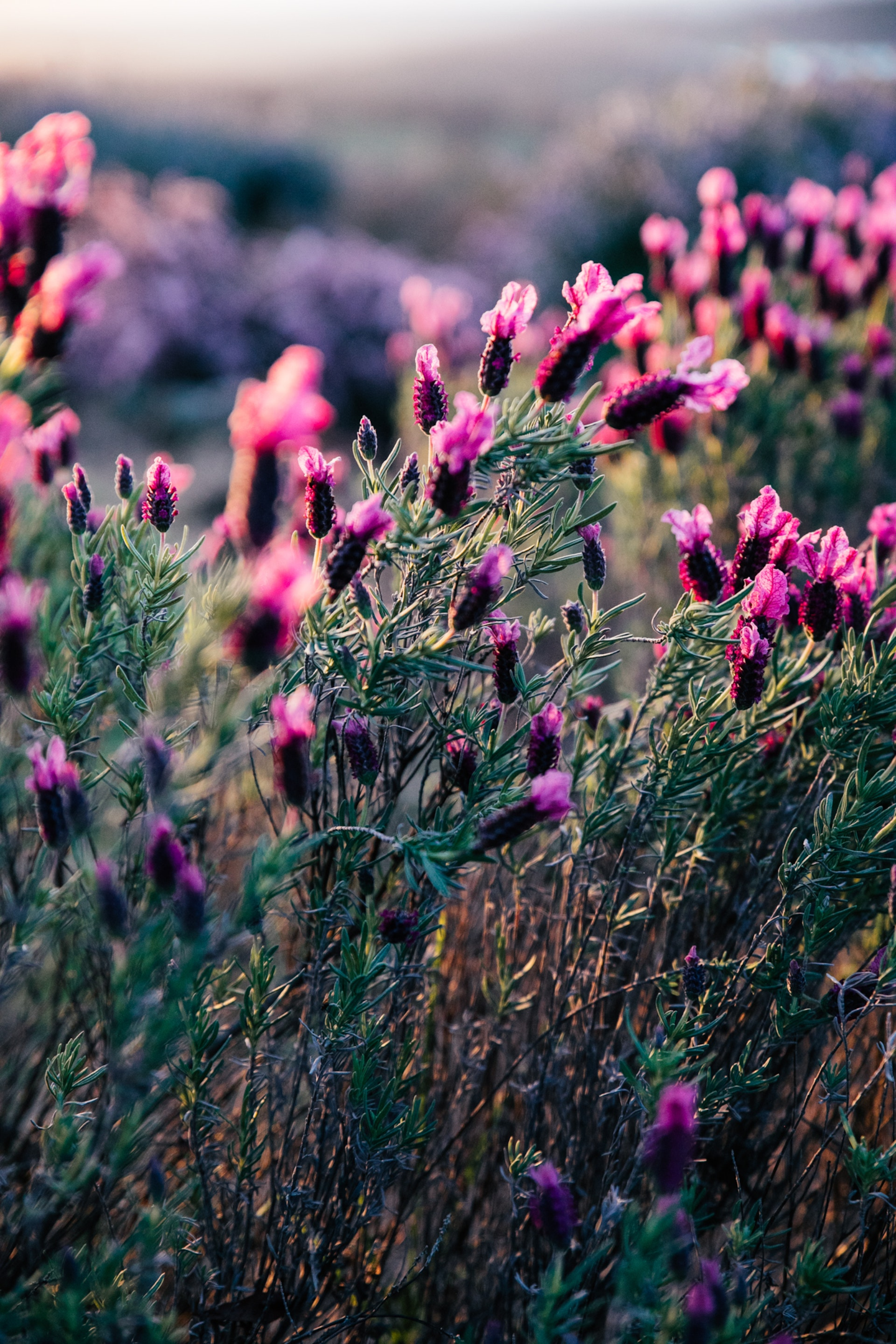 Sweethaven Lavender of Williamsburg
The Sweethaven Lavender farms are open from Mother's day to early July and about two and a half hour's drive from Washington D.C. on the VA side. This family-owned farm located near Williamsburg, VA has around 7 acres of lavender that they turn into culinary products, gifts, and skincare products. You can pick your own lavender on this farm over the summer months.
Taking the Best Lavender Field Photos
Do not limit your photos to cross the rows or down the rows. Include both angles, and add a person kneeling or sitting behind the flowers. It is best to take photos first thing in the morning or late in the afternoon when the sun is at an angle and not straight above, bearing down. Sunset and sunrise are always ideal for photos.
Before deciding on a field to take photos in, ensure that they allow photos, that you have made the necessary arrangements as per the conditions set by the farm, and that the farm is open for photos at the time you have planned.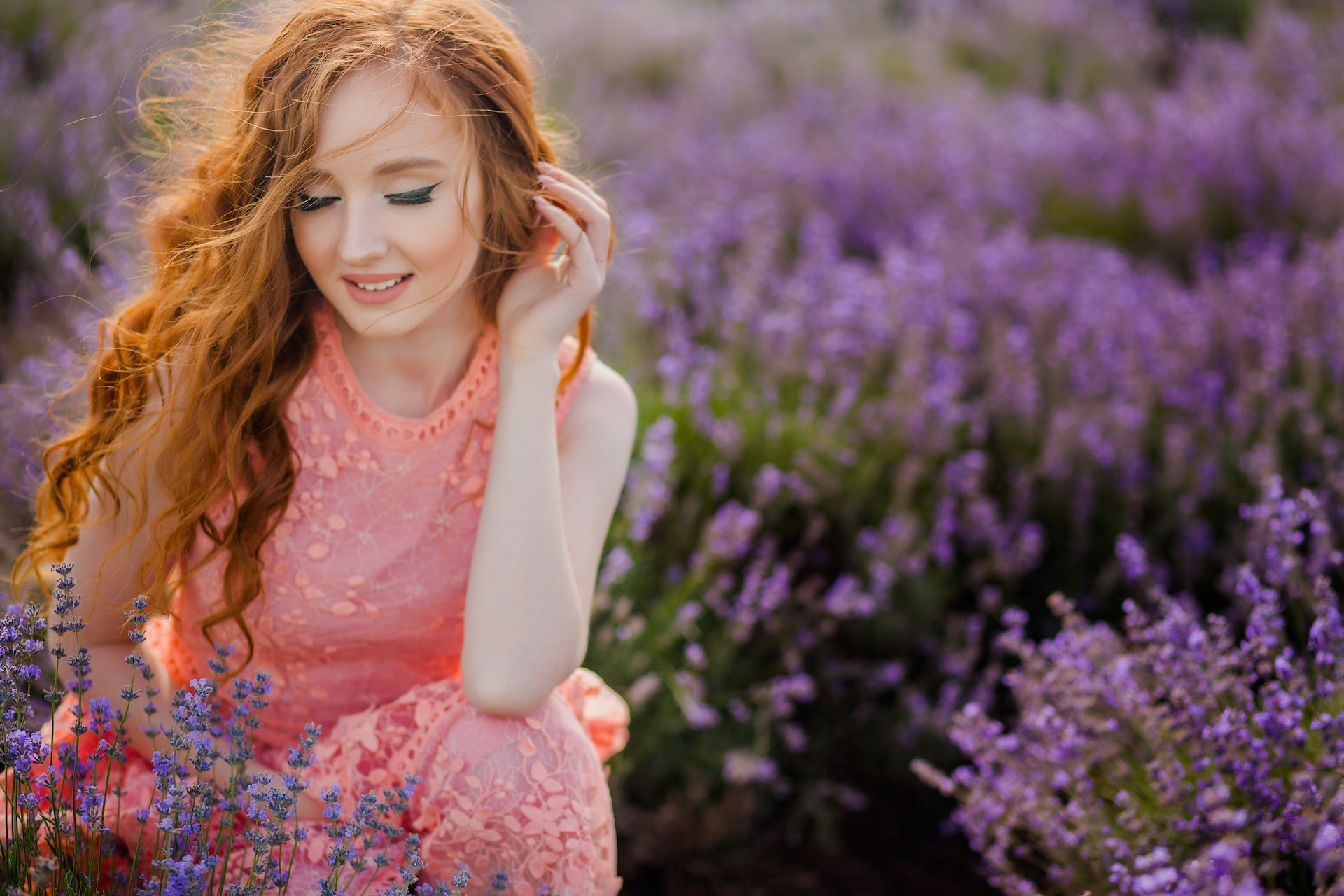 What to wear to Lavender Farms in Virginia
It is best to stick to light colors, or if you want to wear bright colors, make sure that they will complement the blue and purple shades of lavender. For example, bright yellow or light pink both complement the colors that pepper lavender fields.