Which One to Pack on a Cruise
If you've ever been on a cruise, you know that the vast majority of the time is spent either sailing on the cruise ship or traveling to another port. That means that if you suffer from motion sickness, a cruise might not be your best option for vacationing.
If you're considering taking a cruise and are prone to seasickness, there are some things you can do to reduce your chances of getting sick. However, even with preventative measures in place, it's not uncommon for people to experience motion sickness symptoms while on a cruise.
Fortunately, many people find relief from their symptoms with natural remedies and over-the-counter medications for motion sickness. Some of the most common natural remedies include wristbands, a transdermal patch, ginger tea, or green apples.
If you prefer taking medication, there are various brands to choose from. Two of the most popular are Dramamine and Bonine.
Keep reading to discover the different options offered by each brand and learn more about their active ingredients. We have compiled a comprehensive guide to help you choose between Dramamine vs. Bonine.
Keep in mind that the following guide is not an adequate replacement for a consultation with a qualified physician.
Overview Bonine vs. Dramamine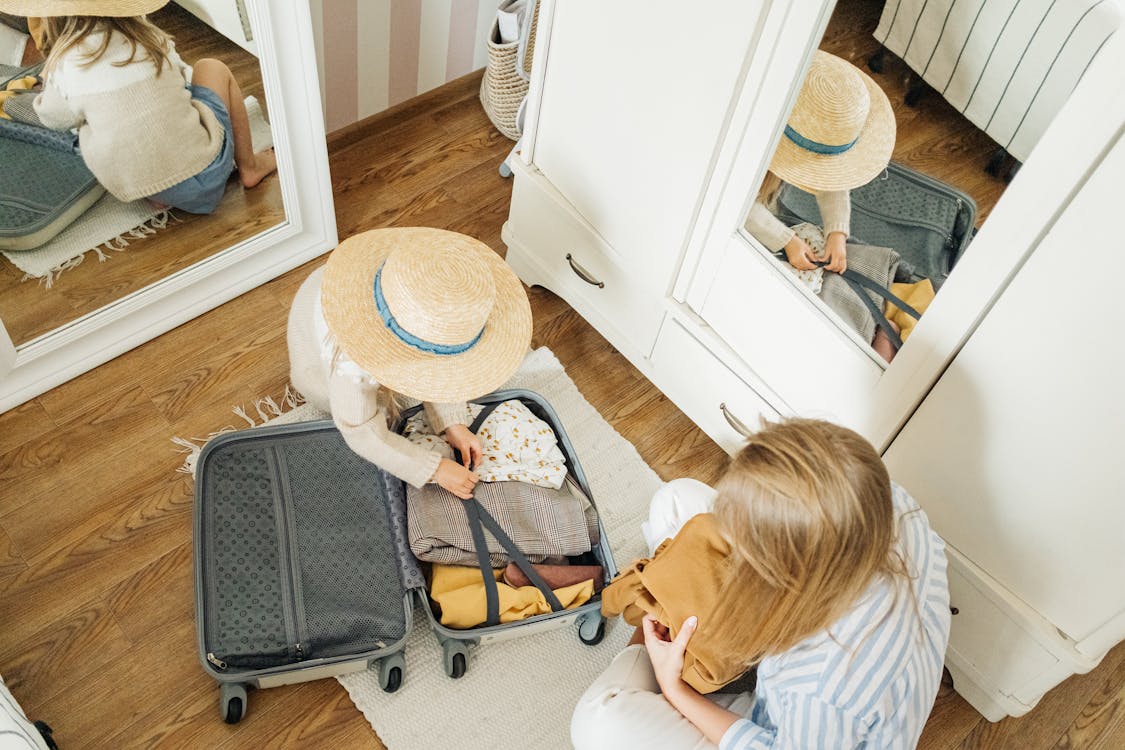 Both Dramamine and Bonine are used for the same reasons; to relieve motion sickness symptoms or prevent motion sickness. When Dramamine came onto the market, it contained a synthetic antihistamine used to treat vertigo, nausea, and vomiting. This drug is called dimenhydrinate and is good for treating motion sickness. However, it also causes dry mouth, drowsiness, blurred vision, dizziness, constipation, or feelings of restlessness. These side effects are especially common in children.
Bonine entered the market, using a similar drug for nausea and vertigo, called meclizine hydrochloride. Bonine quickly became the number one motion sickness medication on the market, because they created chewable pills that didn't cause drowsiness.
Since then, both brands have been continuously developing new products to treat motion sickness, as well as general anti-nausea medication. Some of these new products contain natural ingredients like ginger.
Keep reading to discover the different products available for preventing motion sickness.
Dramamine All-Day Less Drowsy Formula and Bonine Original Formula
The new Dramamine All-day Less Drowsy is very similar to Bonine's original formula, in that they both use the same active ingredient; meclizine hydrochloride. They also cause less drowsiness and have less sedating effects. If you're vegan, you won't be able to make use of these as they both contain lactose.
Both dosages are the same and contain 25mg. Passengers of twelve years and older only need one dose a day, at least an hour before setting sail.
Both treatment options come in flavored, chewable pills, Bonine still has the upper hand due to selling bigger packets with more pills. Dramamine also has a non-chewable pill that is meant to be taken with liquid.
The packages warn against drinking alcohol, driving, or operating heavy machinery while taking the pills. These drugs are also not recommended if you have an enlarged prostate, breathing problems, or glaucoma. Pregnant women are advised to consult a doctor before taking the medication. The same goes for children under the age of twelve and people already taking sedatives.
Be sure to research the drug interactions of each brand if you're already using prescription medicine.
Dramamine Non-Drowsy and Bonine Ginger Tablets
If you're looking for something more natural, both brands have ginger options. In this case, the dosages are slightly different. Bonine Ginger Softgels include 60mg of ginger extract, which equals 1000mg of ginger root. Dramamine Non-Drowsy, on the other hand, uses 500mg of ginger root in each of the tablets. Neither medication is suitable for vegans as they both contain gelatine, and the Bonine Ginger Softgels contain beeswax.
It is advised to take the medication thirty minutes before departure, but the dosing differs slightly between brands. Bonine indicates taking one pill every twelve hours, for anyone older than six. Dramamine indicates taking one tablet every twelve hours if you're younger than twelve, and two tablets every twelve hours if you're older than twelve.
Both medications are meant to be swallowed, not chewed, but Dramamine Non-Drowsy can also be crushed and added to a drink or sprinkled over food. This can come in handy with younger children that are not fond of pills.
Bonine Ginger Softgels come in packets of twenty pills, while the Dramamine Non-Drowsy comes in packets of eighteen tablets.
Be sure to consult a physician beforehand, especially if you're pregnant, younger than six years old, or have pre-existing medical conditions.
Dramamine Chewable and Dramamine Original Formula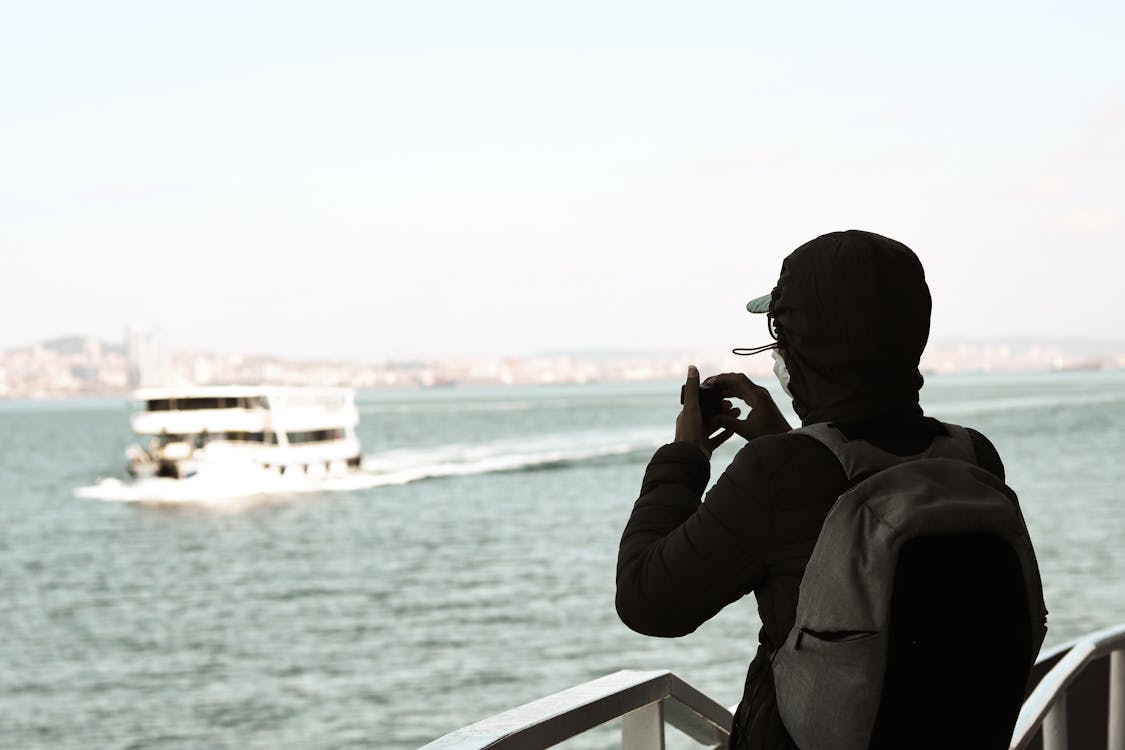 Despite its marked drowsiness, the original formula of Dramamine pills is still very reliable. It is sold as twelve or thirty-six tablets per packet, with 50mg of dimenhydrinate in each pill. There are also orange-flavored Dramamine Chewable tablets in packets of eight. It doesn't contain lactose, which makes it safe for vegans, and contains 50mg of dimenhydrinate as well.
Keep in mind that drowsiness can still occur.
It is recommended to take your first dose at least thirty minutes before embarking on your cruise. Passengers of twelve years or older may take one or two pills every four to six hours. Children between the ages of six and eleven can take a half-tablet or full tablet every six to eight hours. For children between the ages of two to five years old, it is not recommended to take more than half a tablet at a time, every six to eight hours.
As with the other options offered by Bonine and Dramamine, it is not recommended to drive, consume alcohol, or operate heavy machinery after using the medications. Patients who are pregnant, suffering from pre-existing conditions, or younger than six should consult a qualified physician before taking the medication.
Dramamine for Kids
There are also grape-flavored Dramamine chewable tablets specifically designed for younger cruisers between the ages of two and twelve. They come in packets of eight and contain a lower dose of dimenhydrinate; 25mg. This children's version can also cause drowsiness, but works fast and is safe for vegans.
Similar to other Dramamine products, it is indicated to start the first dose around thirty minutes before departing. Children between the ages of two and five may take a half-pill to one full pill every six to eight hours, but shouldn't exceed three tablets every twenty-four hours. Children between the ages of six and twelve may take one to two pills every six to eight hours, but shouldn't exceed six tablets every twenty-four hours.
Be sure to consult your physician before giving Dramamine chewable pills to kids younger than two years.
Bonine/Dramamine: Which is better?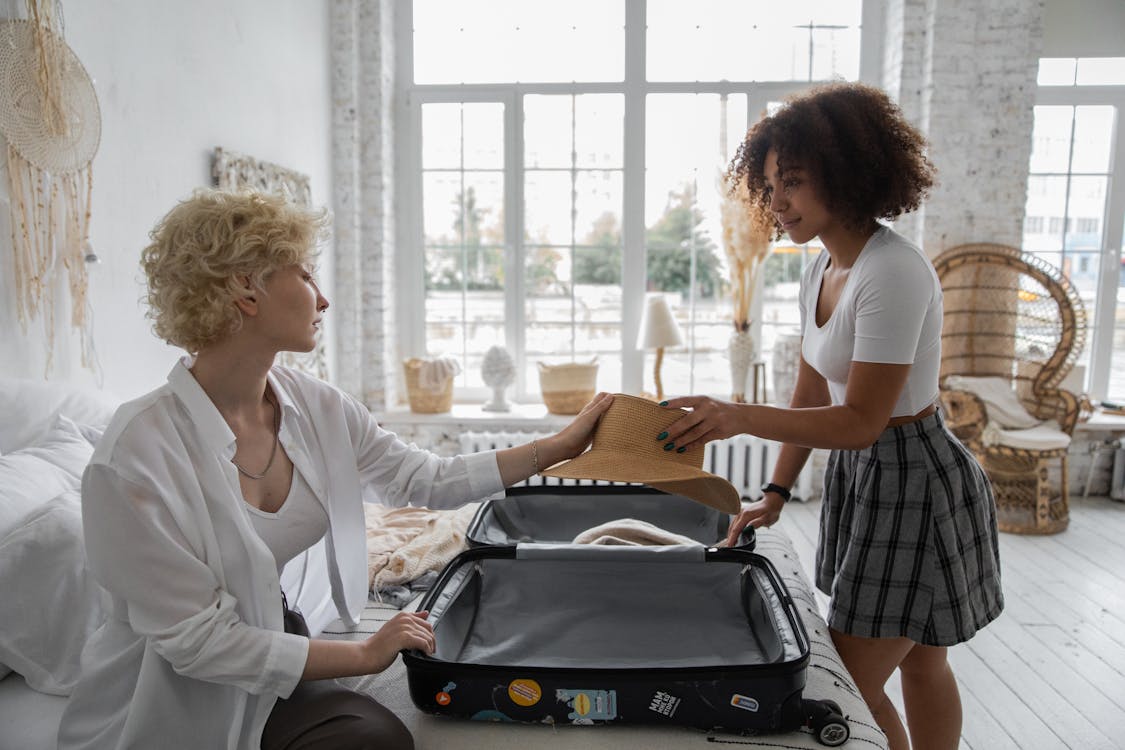 When treating seasickness, there are benefits and side effects to each brand, and the choice between Bonine and Dramamine is ultimately up to you. It is best to search for something that will work for your individual needs and your body.
Passengers will be delighted to know, however, that both brands are quite mild and the side effects are nominal. Keep in mind that the above should only be used as a guide, and should never replace a formal consultation with your doctor.
And, if you prefer something more natural, there are a variety of natural, herbal, or homeopathic remedies that make great alternatives.
Dramamine vs. Bonine FAQs
What causes motion sickness?
Motion sickness is caused by conflicting signals being sent from the motion sensors in your body to your brain. While your body may be sitting or standing still, your environment is still moving, and the confusion in your brain can make you feel ill.
Motion sickness happens most commonly at sea, while in a moving vehicle (especially reading in a car), in virtual reality games or experiences, and rides at amusement parks.
Does ginger candy help prevent motion sickness?
Ginger is known for being effective in reducing nausea. For this reason, it is helpful during seasickness or motion sickness. If the ginger candy contains real ginger, they are bound to help. You can also consider ginger-based drinks or natural ginger tablets.