Spending a day at a water theme park with your kids can be a real joy, especially in the summer months. Imagine the glistening water, a game of miniature golf, a splash pad for small children, and a full-service restaurant, or if you want to be a little more intimate, picnic areas. Water parks are a recipe for family fun, so dive into this list with us where we explore some of the best water theme parks in Mississippi.
Ocean Adventures Marine Park (Gulfport)
A day of fun at Ocean Adventure Marine Park is just what the doctor ordered. Explore the world under the sea without having to get wet at this exciting marine park. One of the favorite attractions they have on offer is a dolphin interaction where you and your kids can feed the dolphins and enjoy their many exhibits and shows.
You can also have interactions with the stingrays or do encounters with the sea lions. It is a great place to learn about marine life and have fun at the same time. There are also field trips for younger children and a playground for the kids. They even do birthday parties. There is something for the whole family to enjoy.
Kids can get the opportunity to explore the wildlife and environments that the ocean has to offer. They can see sea turtles, dolphins and learn how their conservation works, species identification, and shark dissection, to name only a few.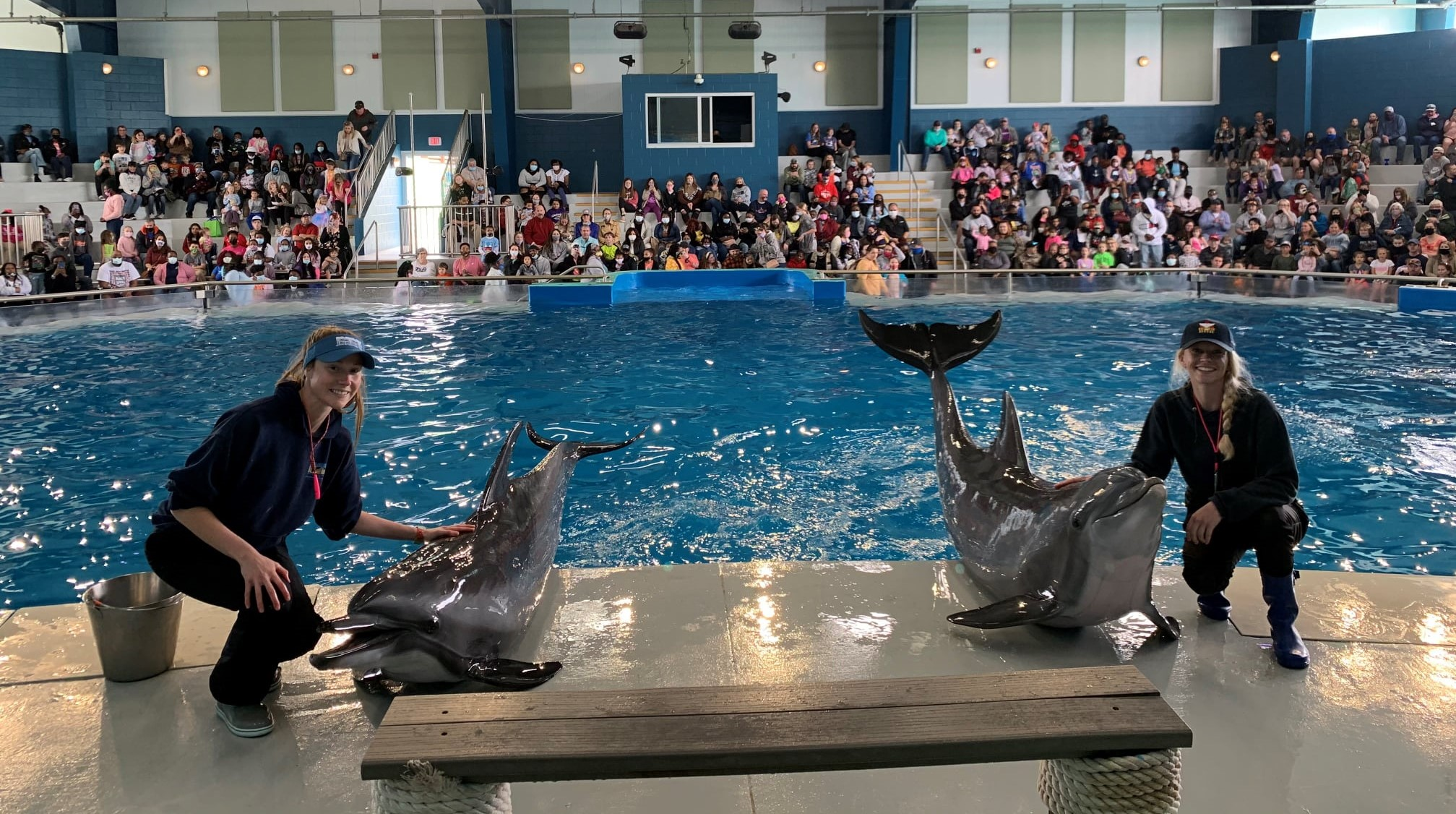 Merit Water Park (Mendenhall)
The Merit Water Park is not the same kind of park as the other ones on this list. The park is located in Simpson County and spans across 25 acres. It is best known for its old-fashioned swimming hole, but there is also a small waterfall. There are no pristine glistening pools, but the natural swimming hole is the best in the state.
There are facilities for a cookout, horseshoes, and a playground and the park is bound to provide a great experience to visitors. There are picnic tables where you can have a meal, and there is a rock creek-side beach and a sand beach for visitors as well.
Whether you are looking to just relax, or you want to go swimming or fishing, there is something for everyone. This is not the kind of busy and exciting adventure park with an enormous wave pool, this park is more geared towards relaxation and taking things easy.
Slip N Dip (Columbus)
Their options are limited but the experience they offer is great. A smaller water park with a more intimate and old-school approach to a day beside the pool. You can enjoy some good old-fashioned relaxation in the sun, the lazy river, and water slides. There is a picnic area and a fairly large pool for families to enjoy.
Shiloh Splash Park (Brandon)
You can find Shiloh Splash Park in Brandon where you can enjoy a fun-filled day in the sun for everyone. Their relaxation areas and different swimming areas provide something for everyone. There is sure to be something for you to enjoy, like the walking trail, basketball courts, and a playground. A brilliant place for a dip on a hot day that is catered towards smaller children. There is even a splash park for the kids.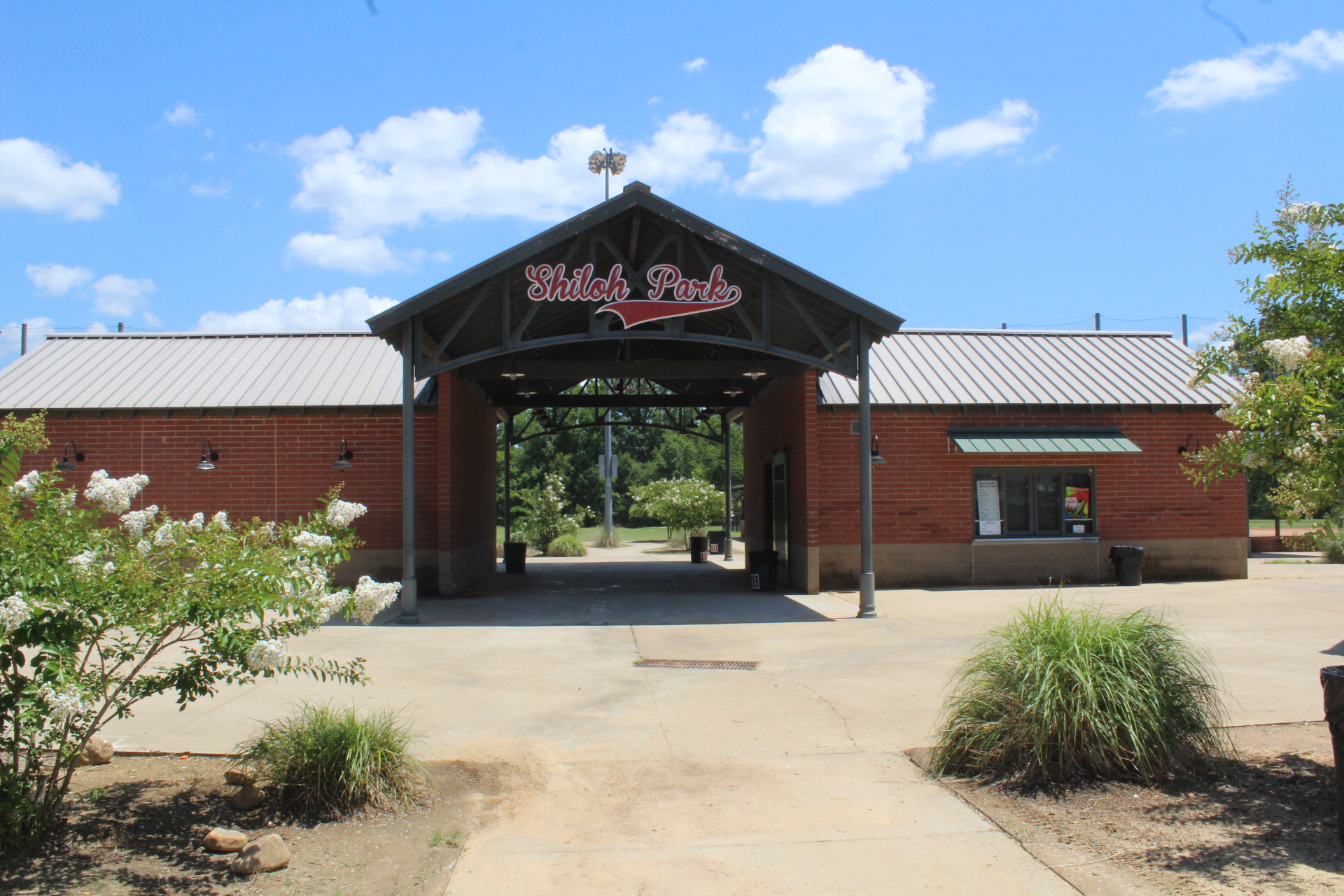 Flint Creek Water Park (Wiggins)
Spend a summer day at Flint Creek Water Park that has a 650-acre lake on a 1900-acre lot. In the lake you can find catfish, crappie, bass, and bream. Take in nature and see some sights in the park or swim at the private beach. Visitors who take the walking trail can enjoy daisies, red clovers, roses, and honeysuckle. There is even wildlife to see by the lakeside, like deer, wild turkeys, ducks, and squirrels. The park has facilities for a family mealtime like picnic tables and barbeque grills for quality time. Flint Creek also has a private pavilion and two enclosed lodge halls.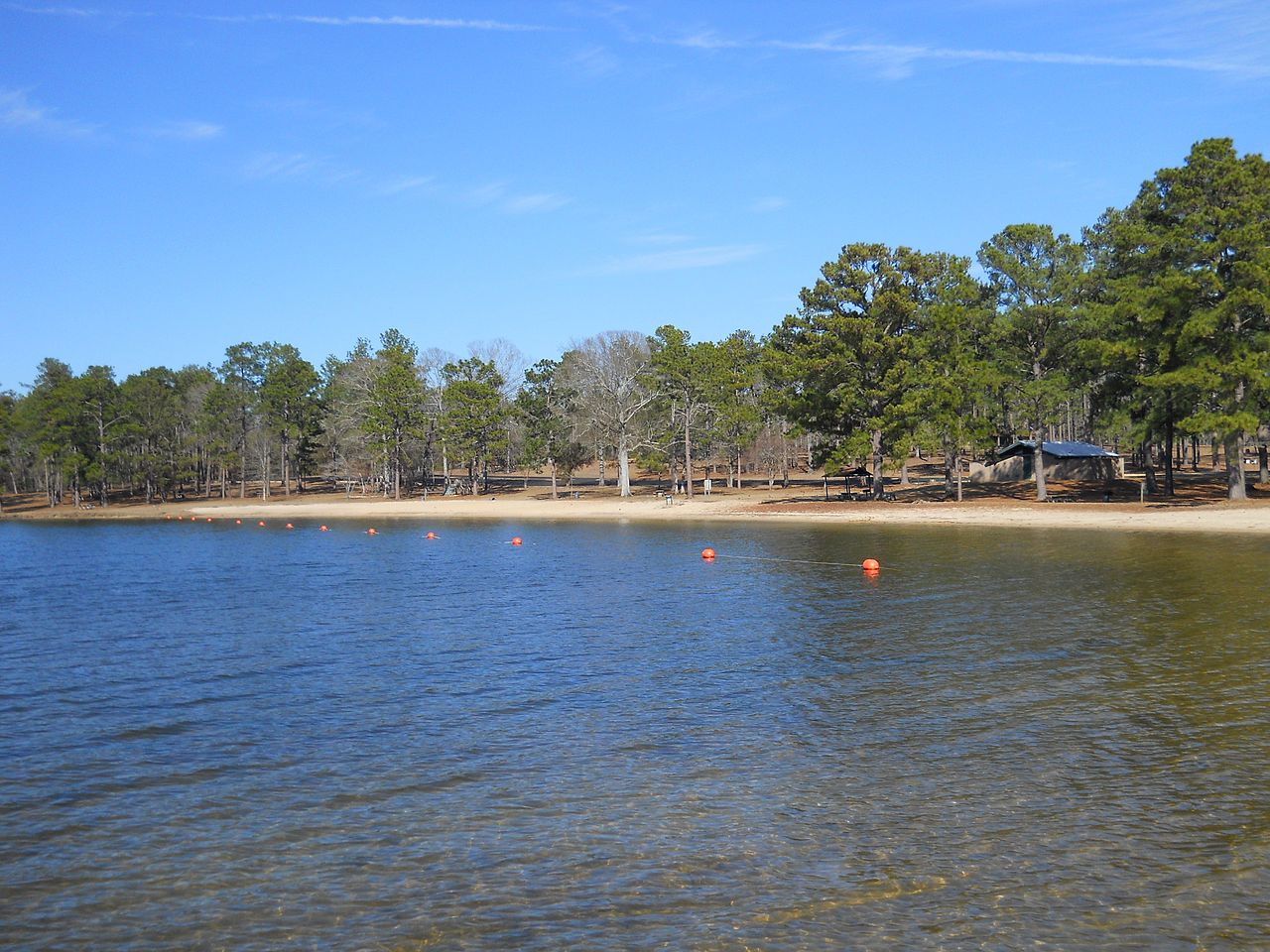 Columbia Water Park (Columbia)
If you are looking for a day of relaxation and swimming for your family to enjoy then the Columbia Water Park is for you. There is a lot of room to relax in, and a few different places where you can swim. This is definitely another bucket list park to visit. It has everything and more, like a river outlook, three lighted ball fields, and camper sites. There are also comfort stations and a boat ramp.
Buccaneer Bay (Waveland)
Any summer day would be made better with a visit to Buccaneer Bay Water Park. This park is way over on the Gulf Coast and is full of excitement. Here you can also find many places to relax for the day, there is a lazy river, and there is plenty of places for kids to play, including slides. There is one important difference between this park and others in that hunting is allowed in this park. You can also kayak or canoe as both are available for rent. If you want to spend the night, there are campsites. There is really something for the whole family to enjoy, even covered facilities for when the sun is a little too much.
Geyser Falls Water Theme Park (Philadelphia)
The Geyser Falls Water Theme Park has something on offer for everyone, even though its still quite new. There are a lot of places to chill, more than one lazy river, and several thrill rides. Spending days at this park is definitely a must for your summer to-do list. The Backsplash, Clearwater Key, Mt. Everwet, Lil Squirts Hollow, and Greyser Flats are some favorite attractions at the Geyser Falls water theme park.
The Geyser Falls water theme park also have several amazing eateries. Cabanas, for example, has a special menu and a private cabana for rent. There's also Afo's Cafe, Dippin Dots, Udder Delights (ice cream parlor), Grill Cart, and Nacho Hut. These offer a wide variety and there is bound to be something for you to enjoy.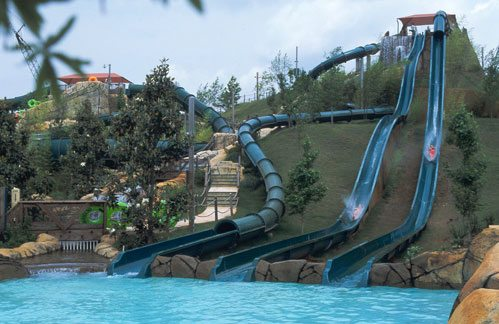 Yogi on the Lake (Pelahatchie)
If you're looking for the perfect summer destination for good honest family fun then look no further than Yogi on the Lake. Relaxation, fishing, and swimming await, along with a splash pad with water slides, a lake, a white sand beach, snack bar, swimming pool, and recreation center. There is loads of fun for everyone to enjoy at this park that you can find on Pelahatchie Lake.
Fishing is popular and there is lots of swimming. There is a mini golf course, tennis courts, and colorful picnic tables. The Yogi bear theme is strong and the light hearted and fun atmosphere is great for the kids. And even parents can enjoy the classic cartoon atmosphere. You can also enjoy camping at Jellystone Park Pelahatchie while you meet Boo Boo and Yogi. It is best not to leave your picnic baskets unattended.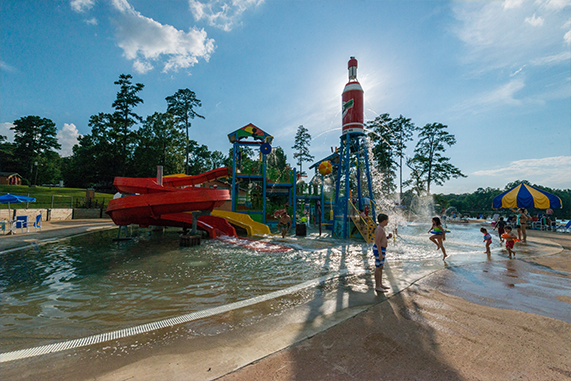 Gulf Islands WaterPark (Gulfport)
Another water park to be found in Gulfport and provides fun for the whole family. Of course there are water attractions to enjoy. This is the largest coastal water park and is wonderfully family friendly. Some of their famous attractions include the Lazy Pearl River (a relaxed lazy river), Cat Island Catapult, Deer Island Express, Horn Island Blaster, Camille Cutter) and the Riptide Racer.
They have three different dining options when you get a bit peckish. Petit Bois Island Cafe is good for chicken tenders, fries, and burgers. Dockside Pizza, if you prefer some pizza, or Polly's Sweet Spot if you are looking for cotton candy and funnel cake.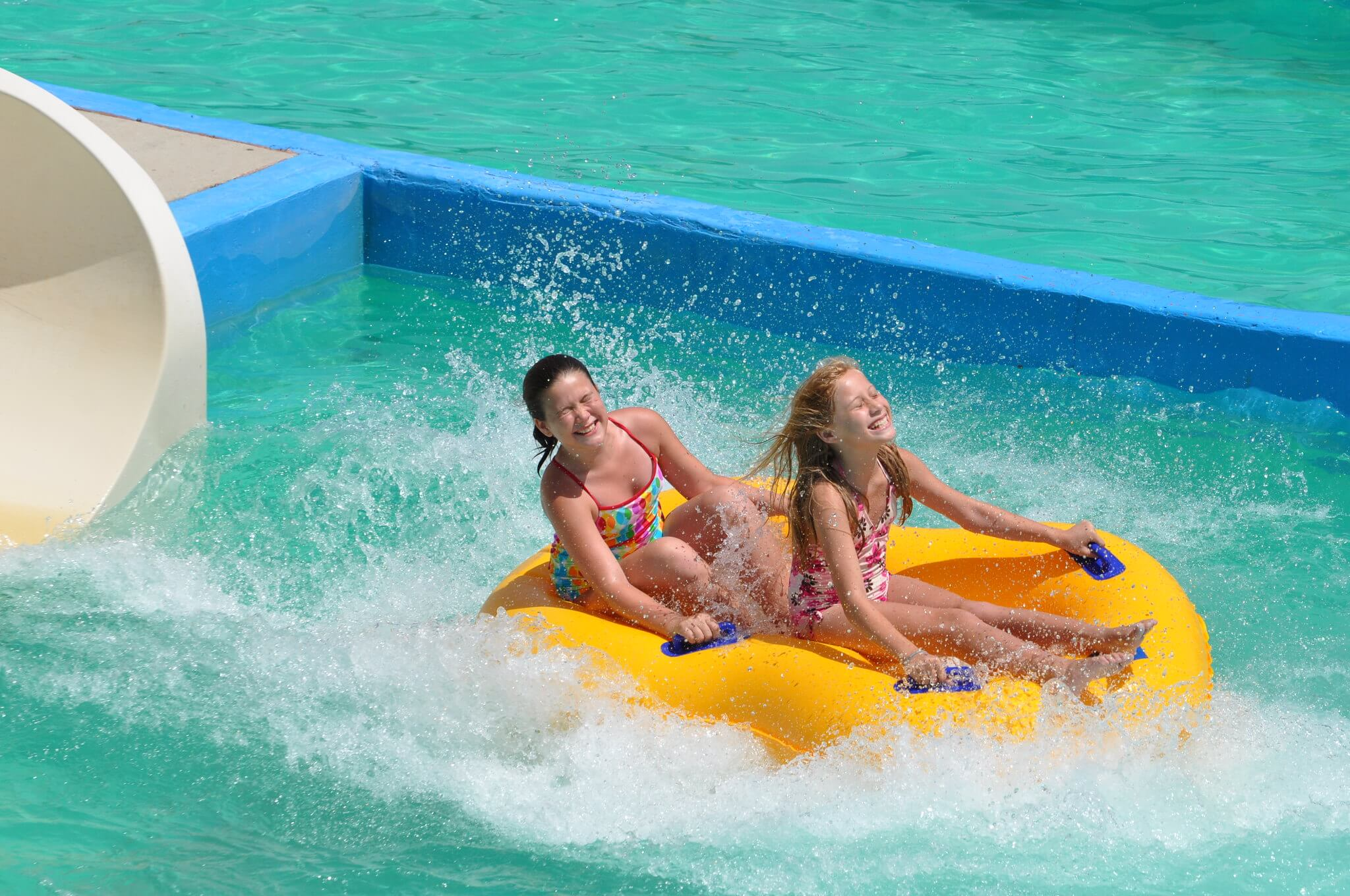 Grand Paradise Waterpark (Collins)
Grand Paradise is a medium sized water park in Mississippi that features exciting attractions like the Blue Typhoon Tube Slides, the AquaTwist which is a speed slide that actually twists sideways, and the Tropical Splash. They are equipped for group outings and there are daily rental cabanas that guests may reserve.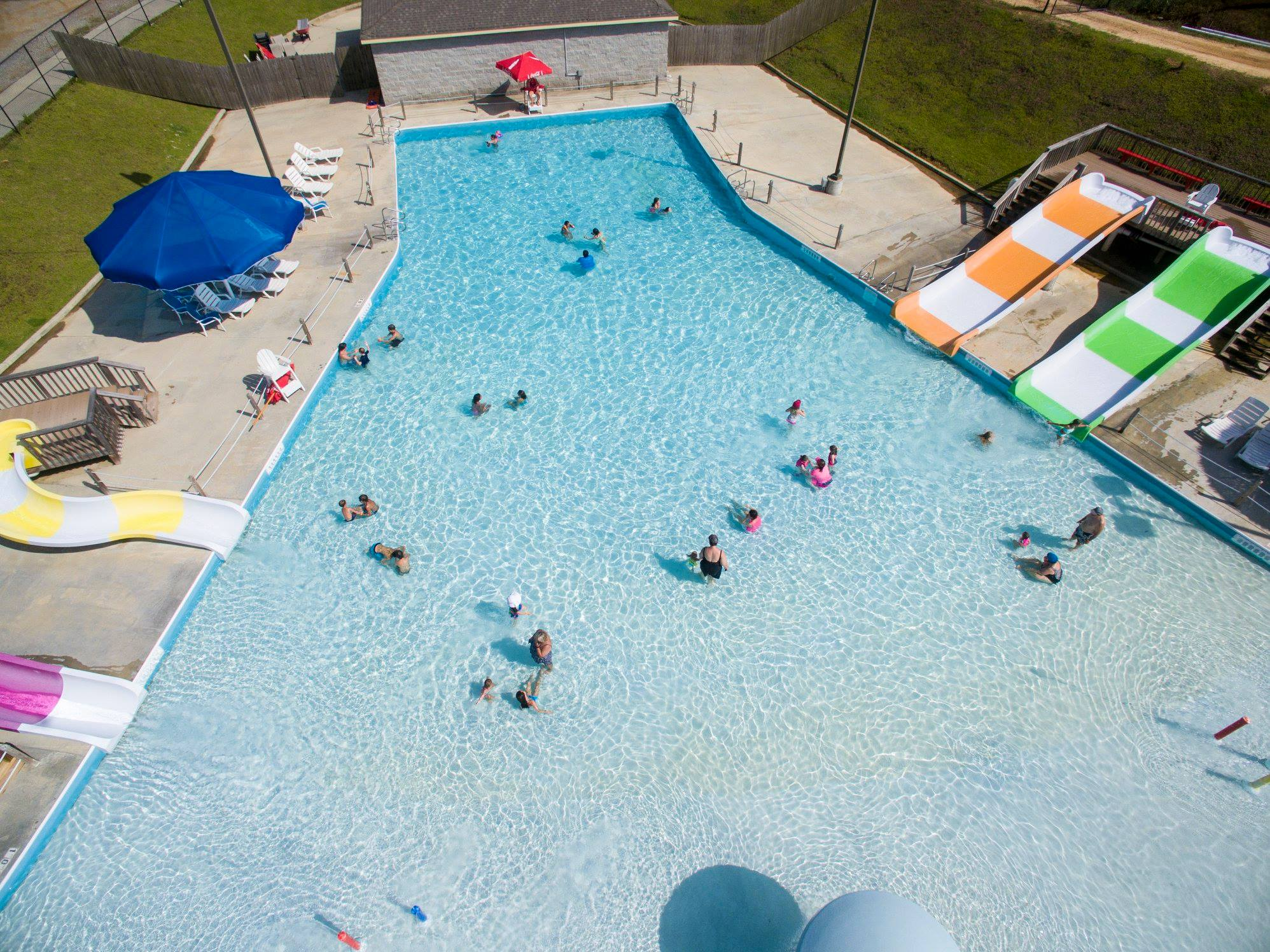 Wrapping Up
There are so many water parks in Mississippi that we were just not able to include them all on this list. Water parks tend to provide fun opportunities that the whole family can enjoy and many of them are close to white sandy beaches. If you are looking for a wonderful and safe way to pass a summer's day then feel free to book a day at a water park.
Water parks tend to have different attractions depending on their size and the overall theme of the park. Some may have a wave pool, an outdoor stage for live music, a birthday hut for kids parties, paddle boats to rent, and seating under palm trees. So it is important to research before you choose the ideal location for you and your family. Remember to check whether they provide life jackets or whether you need to bring your own.
Depending on the size of the park there might also be a retail shop where souvenirs or the like can be purchased. And many water parks will have something like a food court, snack bar, or other casual dining experience on-site that visitors may enjoy.