And Which Regal Princess Cabins To Avoid
If you're planning a cruise on the Regal Princess soon, you may be wondering which cabin is the best option for you. There are also several cabins you may wish to avoid, depending on your needs. Royal Princess cruise ships have a wide range of rooms and suites to choose from, and being faced with so many options can feel overwhelming.
But don't despair! We have compiled a comprehensive guide on the best and worst Regal Princess cabins to help you cruise smarter. Keep reading to discover everything you need to know about Regal Princess cabins before you decide.
Regal Princess Cabins Overview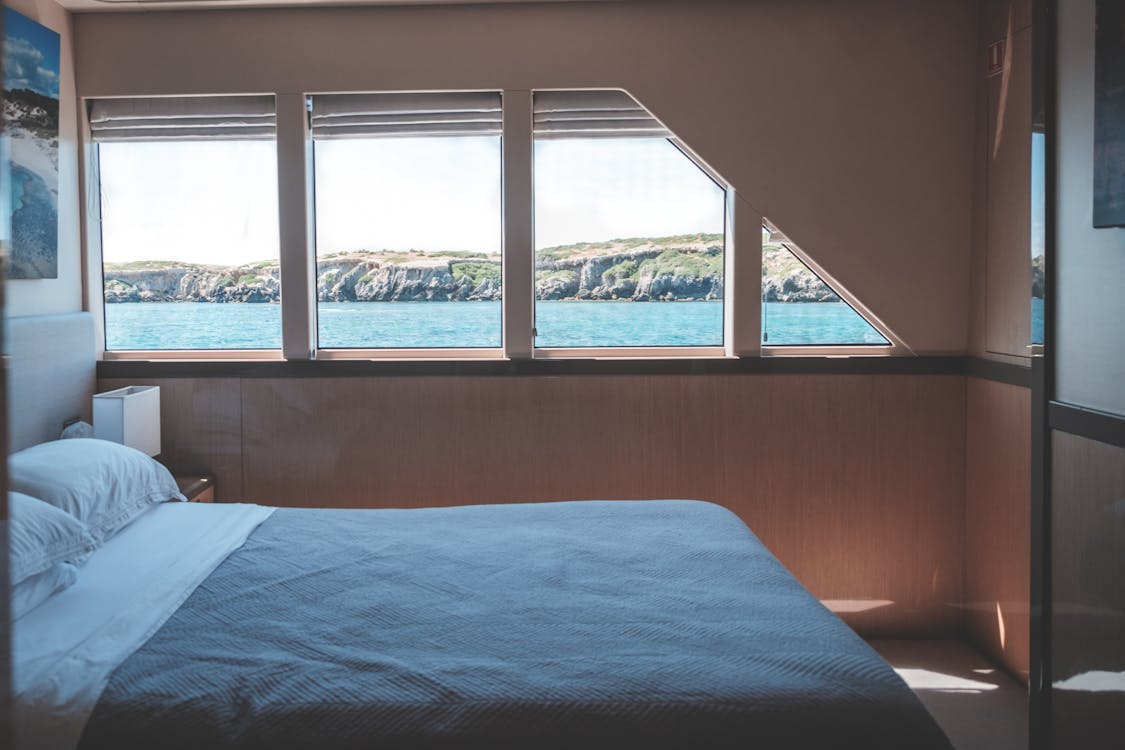 There are five cabin categories to choose from, with sizes ranging from 158 to 1,507 square feet, including balconies. These include Interior cabins, Balcony cabins, Deluxe Balcony cabins, Mini-suites, and Suites.
When picking your cruise cabin, there are a few different things to consider, such as your budget, cabin type, and the location of the cabin on the ship.
Inside Cabins
Inside cabins (also referred to as interior cabins) are the smallest and cheapest cabin option on the Regal Princess. An inside cabin can sleep two to four guests. They lack windows, which means that inside cabins only have artificial lighting.
The cabins include two twin beds which guests can convert to one queen bed. Some of the cabins also include one or two Pullman beds. These beds are smaller and can fit adults, but are more practical for children.
If you're not traveling without kids and won't need the extra Pullman beds, it is recommended to take an interior cabin without them. They are located in an uncomfortable spot on the cabin walls and are low enough for people to hurt their heads.
These cabins are ideal for guests on a tight budget who won't be spending much time in their rooms.
Inside Cabin Grades
Each Regal Princess Cabin has an assigned grade, and each grade differs in price. The first letter (in this case "I") refers to the cabin category, and the second letter indicates where the cabin is on the ship. Typically, higher-grade cabins are bigger and more expensive. However, they also tend to be located mid-ship, which is a better location.
The grades are as follows:
IF (166 sq. ft., can only sleep two guests)
IE (166 sq. ft.)
ID (166 sq. ft.)
IC (166 or 175 sq. ft.)
IB (166 or 175 sq. ft.)
IA (175 sq. ft.)
Balcony Cabins
Balcony cabins are, as the name suggests, slightly bigger rooms that include balconies and sliding doors to access them. They can be great for relaxing and enjoying the fresh ocean breeze.
The Regal Princess has five types of balcony staterooms:
Balcony Cabins
Balcony Cabins with an Obstructed View
Deluxe Balcony Cabins
Deluxe Balcony Cabins with Obstructed View
Premium Deluxe Balcony Cabins
Some cabin views are obstructed when the rooms are located behind the lifeboats. However, this needn't be the case if you are lucky enough to get a balcony stateroom located between two lifeboats.
Balcony Cabin Grades
The balcony stateroom grades are as follows:
BA – Balcony Cabin(222 sq. ft.)
BB to BF – Balcony Cabin (222 sq. ft.)
BW – Balcony Cabin with Obstructed View (222 q. ft.)
DA to DF – Deluxe Balcony Cabin (249 sq. ft.)
DW – Deluxe Balcony Cabin with Obstructed View (233 sq. ft.)
D4 – Premium Deluxe Balcony Cabin (277 sq. ft.)
Premium Deluxe, Deluxe, and Standard Balcony Cabins
A premium deluxe balcony cabin, deluxe balcony cabin, and standard balcony cabin mainly differ in size. Guests who upgrade to a deluxe cabin will have five percent more space, or a further eighteen percent extra space if they upgrade to a premium deluxe.
If you are traveling as a family, another thing to consider is the bed configuration. The standard balcony rooms have Pullman beds that can be pulled down from the ceiling, but the deluxe and premium deluxe cabins come with a sofa bed.
Mini Suites
If you're looking for a room with some extra space and other perks, you may consider booking one of these. Mini-suites come with a bedroom and separate sitting area, which can be divided by a curtain for privacy. The living area also comes with a sofa bed, coffee table, and television.
And there are other perks such as enjoying a glass of champagne when you embark on your cruise. Additional perks you can enjoy when you book one of these cabins are:
Premium pillows and a luxury mattress topper
Two televisions instead of one
A tub and shower (with a massage shower head)
Up to four chairs on your balcony instead of two
Club Class Mini-Suites
Club class mini-suites are the best mini-suites passengers can book on Regal Princess. In addition to the perks you will already get when booking a mini-suite, club class mini-suites offer:
Priority embarkation at the beginning of your cruise
Priority disembarkation at the end of your cruise
Complimentary wine on embarkation day (half-bottle of red and white wine)
More comfortable bed
Bathrobes
Evening canapes (available upon request)
Seated in an exclusive area of the Main Dining Room (no waiting)
Extra menu options
Be sure to consider the price difference when deciding whether to book a mini-suite or a club class mini-suite and decide whether the additional perks are worth the extra expense.
Mini Suite Grades
MF – Mini-Suite (299 sq. ft., can only sleep three guests)
ME – Mini-Suite (299 sq. ft.)
MC – Mini Suite (299 sq. ft.)
MB – Mini Suite (299 sq. ft.)
MA – Mini Suite (314 sq. ft.)
M6 – Club Class Mini-Suite (314 sq. ft., can only sleep three guests)
M1 – Club Class Mini-Suite (314 sq. ft.)
Regal Princess True Suites
Suites are considered the best of the best on Regal Princess. These large cabins have two separate areas for sleeping and sitting. They include all the perks of mini-suites and more! They are also much more spacious. Keep in mind, however, that as with any other cabin, they include two twin beds that can be combined to become a queen-size bed.
There are many suite perks, including:
Priority embarkation at the start of your cruise
Priority disembarkation at the end of your cruise
A glass of champagne to welcome guests to the suite
Fresh orchids
Fruit bowl (refreshed upon request)
Priority line at guest services
Complimentary laundry, shoe polishing, and dry cleaning services
Exclusive access to a special lounge
Cruise card wallet
Priority for special dining reservations
Club Class Dining in an exclusive area
Extra menu options in an exclusive dining area
Daily mimosa with breakfast
Upgraded menu for room service
Free mini-bar
In-suite tea service
Ice service (twice daily)
Canapes in the evening (available upon request)
Priority line at the shore excursion desk
Access to the Lotus Spa Thermal Suite
Free private portrait sitting with a photographer
Umbrellas available for use
Penthouse and Premium Suites
Regal Princess is home to two kinds of suites; the Premium suites and the Penthouse suites. Penthouse suites are typically bigger and more expensive than Premium suites and have a better location on the ship.
Premium suites can be found at the front of the ship, but don't face forward. They also have awkward, sloped walls and are located further away. However, Penthouse suites can only sleep three guests, which means that you will have to book a Premium suite if you're traveling in a group of four. The Penthouse suites are located at the ship's aft corners or mid-aft.
A Penthouse suite will also include a larger balcony.
Suite Grades
S5 – Premium Suite (554 sq. ft.)
S4 – Penthouse Suite (440 sq. ft., can only sleep three guests)
S3 – Penthouse Suite (643 sq. ft., can only sleep three guests)
Aft Cabins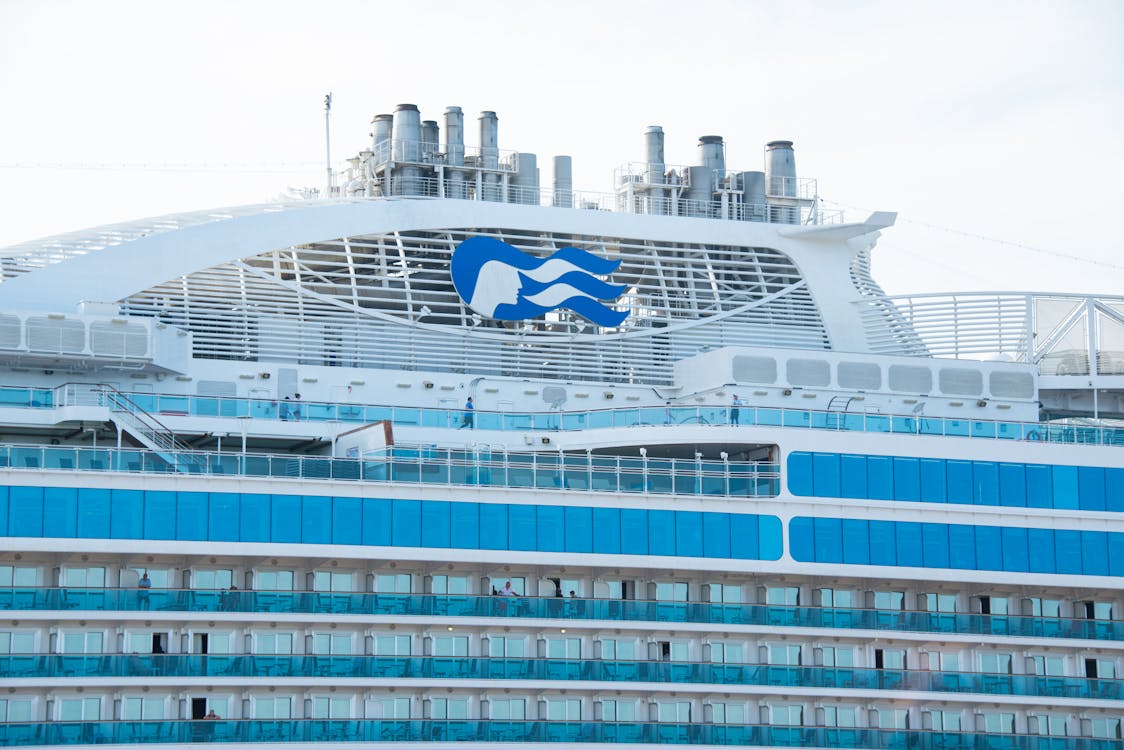 Aft is the word used in the maritime and cruise industry to describe the back of the ship. If you decide to book an aft suite or an aft stateroom, you were be staying in a cabin towards the rear of Regal Princess. They tend to be bigger and have less wind, making them a good choice.
Regal Princess is home to the following aft-facing cabins:
Penthouse Suites (on decks 8 – 15)
Premium Deluxe Balcony Rooms (on decks 8 – 15)
Get to know your way around a cruise ship here!
Connecting Cabins
Connecting cabins are two rooms with a door between them. They are ideal for families or guests traveling in big groups. However, if you're traveling as a couple or by yourself, it's best to avoid booking one of two connecting cabins. They can be noisier and you may even experience a draught.
There are several connecting cabin options available on Regal Princess. These include:
A Standard Balcony connected to a Deluxe Balcony
Two connected Premium Deluxe Balcony rooms
Two connected Deluxe Balcony rooms
A Standard Balcony room connected to a Mini-Suite
Two connected Mini-Suites
Two connected Standard Balcony rooms
Two connected Inside Cabins
Accessible Cabins
If you or one of the members of your cruise party make use of a wheelchair or scooter, Regal Princess has a variety of accessible rooms available. The rooms are big with extra-wide doors for easy access. They also include step-free access and a step-free wet room. If you need one of these specialist rooms, it is best to book your accommodation well in advance as they sell out fast.
The accessible cabins on Regal Princess include:
Penthouse Suite – Deck 14
Club Class Mini-Suite – Decks 11 and 12
Mini-Suite – Deck 10
Balcony – Decks 9 – 12
Interior – Decks 8 and 9
Best Cabins on Regal Princess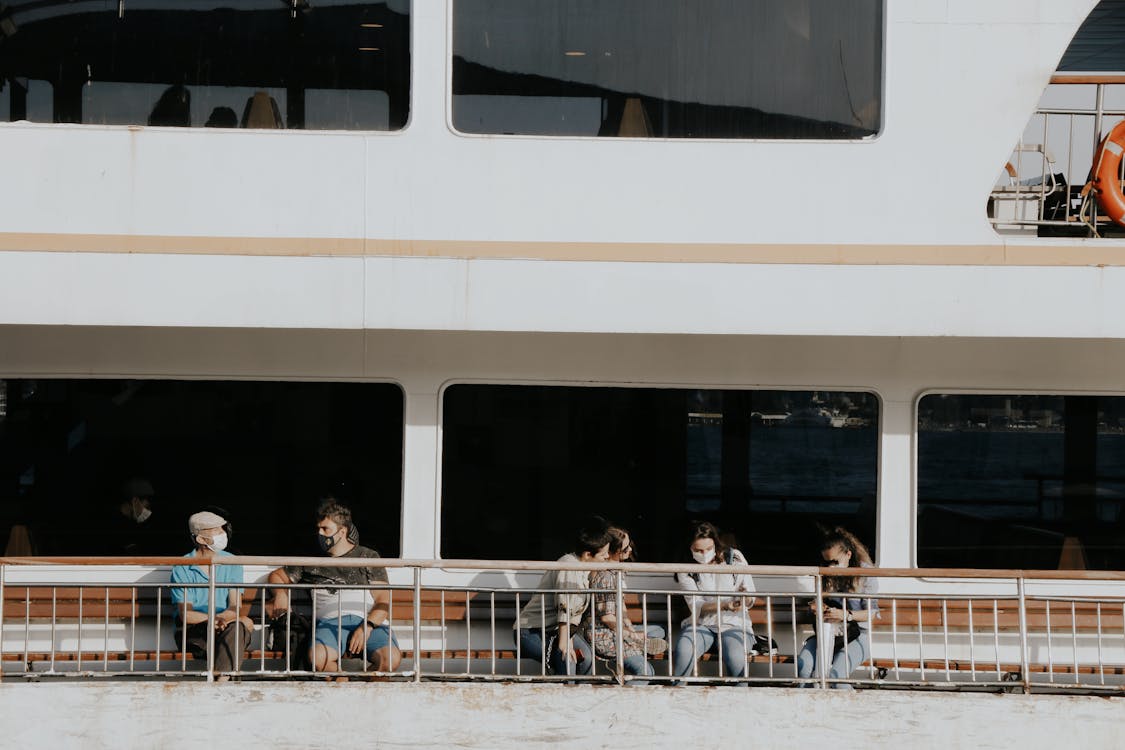 Suites
Many passengers agree that the Penthouse suites aft of the ship are the best suites you can get.
Balcony Cabins
Because of the way Regal Princess is designed, there are some cabins with angled balconies, which in turn make the balconies bigger. If you're looking for some extra space, and you're not bothered by the skywalk overhead, booking one of these cabins may be ideal for you. Balcony rooms also include some great perks, like sun loungers for sunbathing.
These cabins include:
Balcony Rooms
L301 and L302
D424 and D425
D428 and D429
E424 andE425
Deluxe Balcony Rooms
D407 to D410
E105 to E110
E409 and E410
M409 and M410
M411 and M412
M424 and M425
M428 and M429
Miniature Suites
A409 and A410
A414 and A415
A428 and A429
B409 and B410
B414 and B415
B428 and B429
C409 and C410
C414 and C415
C428 and C429
R409 and R410
R414 and R415
R428 and R429
R432 and R433
Cheap Family Cabins
It can get expensive to travel in a big group or as a family. The best cabins for big families (with more than two children) are interior interconnecting cabins with extra beds. They offer the best value for money when traveling in a group.
These include:
B714 and B716 – Can sleep eight guests
B715 and B717 – Can sleep eight guests
C714 and C716 – Can sleep eight guests
C715 and C717 – Can sleep eight guests
A714 and A716 – Can sleep six guests
A715 and A717 – Can sleep six guests
C130 and C134 – Can sleep six guests
C131 and C135 – Can sleep six guests
C240 and C244 – Can sleep six guests
C241 and C245 – Can sleep six guests
C529 and C531 – Can sleep six guests
R714 and R716 – Can sleep six guests
R715 and R717 – Can sleep six guests
Cabins To Avoid on Regal Princess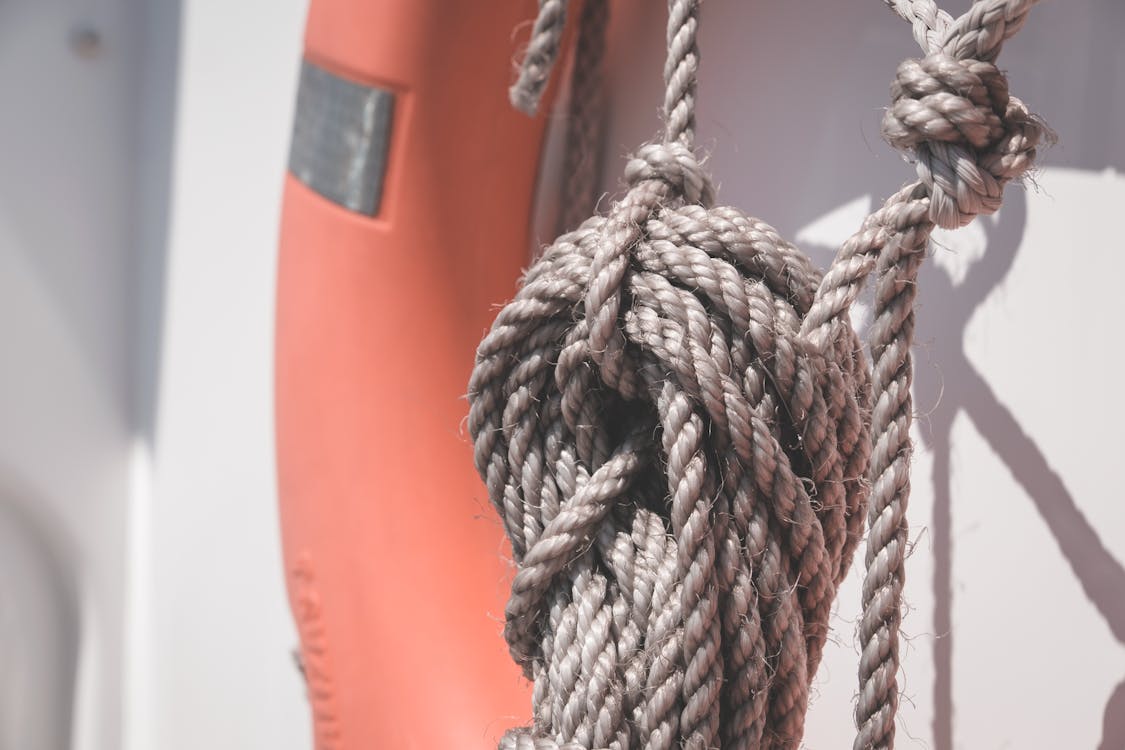 Cabins with Unusable Balconies
M101 to M108 and L101 to L108
Guests staying in rooms with forward-facing balconies can only use them while the ship is docked in port. While the ship is at sea, there is a lot of wind, and guests are not allowed to use their balconies.
If you're looking for a cabin with a balcony where you can sit back and relax even on sea days, avoid booking a forward-facing cabin. However, if you're not planning on using the balcony too much and you don't mind only using them on port days, the balconies on forward-facing rooms are much bigger.
Cabins with Metal Fronted Balconies
E101 to E109, L101 to L108, and M101 to M108
Another issue you may run into when booking a balcony room is the metal fronts. While some balconies have glass fronts, making it easy to look around and enjoy the view while sitting down, there are some with metal fronts. If you're staying in one of these, you will only be able to enjoy the balcony view if you are standing.
Typically, the windiest balconies have metal fronts. These include rooms with forward-facing balconies and some on Deck Eight.
Cabins with Beds that block Doors
In some cabins, the extra or Pullman beds block the balcony doors. If you're cruising by yourself or as a couple, this won't be a problem. However, if you are traveling in a group of three or four, and you intend to use the balcony often, it's best to avoid these cabins.
The cabins to avoid if you have three or four people are:
Aloha Deck
A116 and A117
A120 and A121
A511 and A512
A601 to A604
A703 to A706
A738 and A739
Baja Deck
B5128 to B131
B252 to B255
B501 to B504
B511 to B512
B703 to B706
Caribe Deck
C305 to C308
C501 to C504
C518 and C519
C601 to C604
C620 and C621
C742 and C743
Dolphin Deck
D151 and D152
D224 and D225
D228 and D229
D230 and D231
D517
D519 and D520
D522
D524 and D525
D526
D531
D618 to D621
D703 to D706
Emerald Deck
E125
E130
E224 and E225
E228 to E231
E303 to E306
E501 to E504
E522 and E523
E620 and E621
E626 to E629
E711 and E712
Lido Deck
L118 and L119
L122 and L123
L228 and L229
Marina Deck
M130 and M131
M307 to M310
M511 and M512
M620 and M621
Riviera Deck
R107 and R108
R234 and R235
R238 to R241
R511 and R512
R735
Cabins with Shaded Balconies
All Lido deck cabins
Be aware that the deck above the Lido Deck overhangs. This means that you will be more sheltered on a rainy day, but your balcony will likely not get much sun either. Guests who enjoy sunbathing on their balconies should opt for something lower down.
Cabins under the Seawalk
On Regal Princess, there is a glass walkway on the side of the ship, suspended over other cabins. This is known as the Sea Walk, and the balcony cabins below can easily see up into the walkway. However, this means that guests making use of the walkway can also see down onto your balcony if you're staying in one of the higher cabins. This could be a problem for passengers who value their privacy, in which case it may be better to opt for something lower down.
The cabins with balconies that can be seen from the Sea Walk include:
A409, A415, A417, A421, A423, A427, A429, A433
B409, B415, B417, B421, B423, B427, B429, B433
C409, C415, C417, C421, C423, C427, C429, C433
D407, D409, D411, D415, D417, D421, D425, D429
M409, M411, M415, M417, M419, M423, M425, M429
R409, R415, R417, R421, R423, R427, R429, R433
Cabins that Lack Privacy
D145 to D277, D701 to D725, and M722 to M727
The Horizon Terrace is located aft of the Regal Princess. Many passengers enjoy using this as a viewpoint to admire the ship and the water. However, passengers standing on the Horizon Terrace can see down into the balconies of passengers below (Including the Deluxe Balcony rooms on Deck Nine). If you prefer more privacy, it would be best to avoid booking these cabins.
Cabins and Seasickness
M101 to M129 and L101 to L129
If you are prone to motion sickness, it may be best to avoid the cabins where the motion of the ship can be felt most. These include the cabins on the highest decks and at the very front of the ship. Opt instead for something lower down or midship.
Far Away Cabins
As with any other cruise line, Regal Princess is a massive vessel, and cruising on this ship may mean walking a lot. For this reason, there are three banks of elevators on Regal Princess.
Many of the ship's main attractions are towards the back, including the main dining room and the Vista Lounge. The cabins at the front of the ship are the furthest from the elevators and attractions.
If you're traveling with someone who has difficulty walking or can't walk far, it would be best to choose a cabin close to the midship elevators.
The cabins that are far away from everything include:
R101 to R108
M101 to M131
L101 to L129
E101 to E130
D101 to D151
C101 to C139
B101 to B133
A101 to A129
Noisy Cabins
If you enjoy slow mornings and sleeping in, it may not be a good idea to book a cabin directly below the Lido Deck. Passengers tend to drag sun loungers around and this can cause a lot of loud noise for cabins beneath them.
Other noisy cabins to avoid are those above the theatre. These would be especially bothersome to visitors who enjoy going to bed early, as loud music and theatre activities may continue well into the night.
The noisiest cabins in the evening are:
The noisiest cabins in the morning are:
M310 to M421
M701 to M727
Laundry Room Cabins
It can be convenient to have a cabin across from the laundry rooms. It makes it quick and easy if you need to wash dirty clothes or iron out some wrinkles.
Keep in mind, however, that this tends to be a busy area with passengers coming and going. You won't be disturbed during the night, since the laundry room closes at eight PM, but you may be woken early in the morning by washing machines whirring.
These include:
A622
A631
B622
C622 and C623
D622 and D623
E622 and E623
M622 and M623
R611 and R612
Cabins with Unnecessary Doors or Beds
If you are cruising as a couple or by yourself, there is no need to book cabins with interconnecting doors or additional Pullman beds. The extra beds tend to be awkward, can get in the way, and may mean bumping your head once or twice. Cabins with connecting doors are also less soundproof, and you may be bothered by the noise coming from next door.
Additionally, families and big groups often prefer staying in such cabins, and it would be kinder to leave those free for them.
Obstructed Views from Cabins
If you're looking for a cheaper alternative to a balcony room, you could opt for a cabin with a view obstructed by lifeboats. You will still be able to make use of your balcony, but the price is lower.
Some rooms are also more obstructed than others, and if you're a seasoned traveler you may already know which cabins are nestled in the gap between lifeboats. You can also study the deck plan to find one with a slightly less blocked view.
However, if you enjoy a wide-open view this may not be an ideal option for you.
Regal Princess Cabins FAQs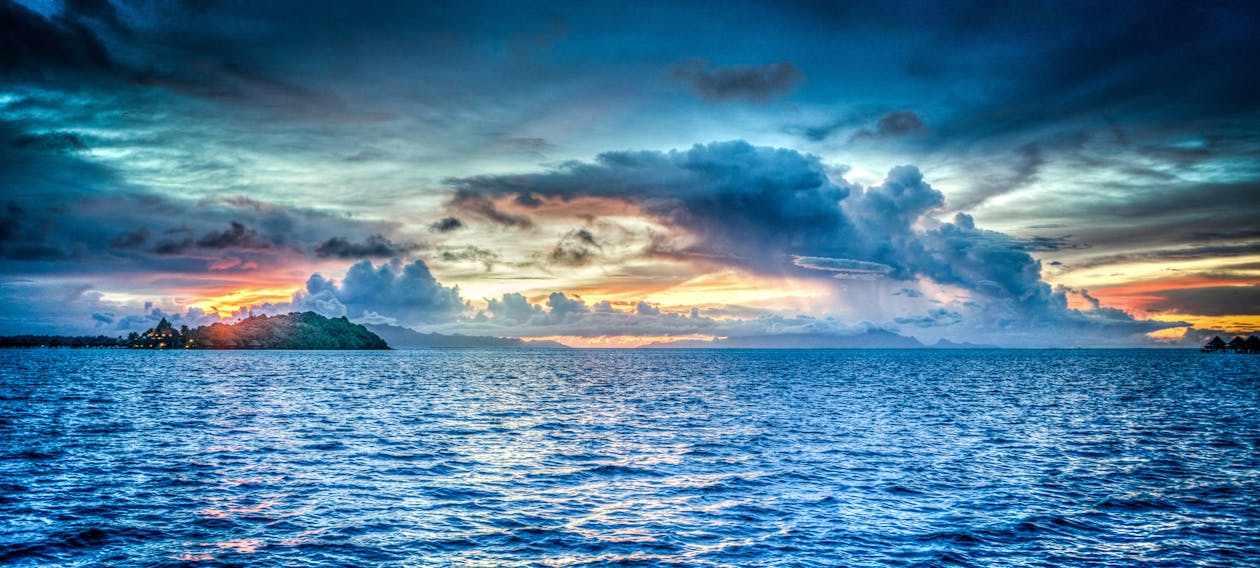 How many suites are there on Regal Princess?
There are thirty-four suites on Regal Princess. This includes:
Fourteen S3 aft Penthouse Suites (the best option)
Twelve S4 Penthouse Suites
Eight S5 Premium Suites
Are there oceanview cabins on Regal Princess?
In contrast with other cruise ships, Regal Princess is not home to any outside staterooms, which means that there are no ocean view cabins. If you would like to see the ocean, you can opt for a cabin with obstructed views and try to get one positioned between two life boats. If you're on a tight budget, you can get an interior cabin and look at the ocean via the Bridge Cam Channel on your television.
Which Regal Princess deck has the lifeboats?
Lifeboats are located on Regal Princess' Promenade Deck (Deck Seven). This deck has no cabins, but there are cabins above it on the Emerald Deck. Those cabins may have obstructed views as a result.
The Promenade deck is also a great place to take a leisurely stroll or sit and watch the ocean go by.
Are there kettles in Regal Princess cabins?
On cruises departing from the UK, Regal Princess has kettles in the rooms. However, if you are departing from elsewhere, you can get complimentary tea or coffee from the buffet.