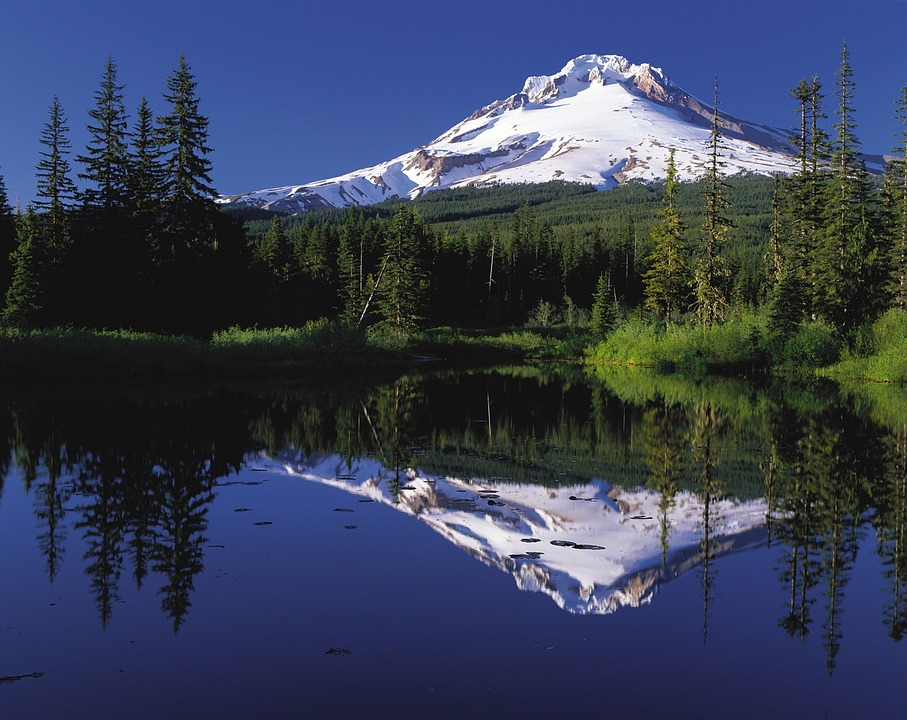 Bend, Oregon, nestled in Central Oregon, is riddled with breathtaking natural scenery, making for the ideal spot to pitch your tent and take in the magnificent views.
Bend is world-renowned for its multitude of hiking trails, snow-capped mountains, pristine lakes and rivers, and lush pine forests, so you'd be hard-pressed to find a better place to venture into nature and take a moment to appreciate its awe.
Camping in Bend, Oregon, is a fantastic alternative to booking a vacation rental or hotel in town, as you'll get the chance to truly experience all the elements that make Bend such a popular destination for outdoor activities and adventurous excursions.
You'll still be able to explore all the town's attractions when camping near Bend, Oregon, but you'll get a sense of why this idyllic town attracts so many outdoor enthusiasts worldwide. Bend boasts so many amazing campgrounds surrounded by picturesque views that you're sure to find one to your liking.
To make it easier to decide, we've compiled a list of the best places to go camping in Bend, Oregon, so you're guaranteed an incredible experience.
Tumalo State Park Campground
Tumalo State Park sits right on the banks of the magnificent Deschutes River and features a wonderful campground with direct access to the river and all the exciting outdoor activities associated with it. Beyond the nearby hiking trails, campers often enjoy rafting and boarding across the river.
Tumalo State Park Campground welcomes RV camping and tent camping, and those who prefer a bit more convenience can stay in one of the many pet-friendly yurts.
There are over 50 tent sites and over 20 RV sites available, in addition to countless hookup points and fully-equipped bathrooms with hot showers and flush toilets.
Robert Ashworth, CC BY 2.0 <https://creativecommons.org/licenses/by/2.0>, via Wikimedia Commons
Redmond/Central Oregon KOA
The famous RV camping and tent camping company known as KOA features many a campground across the country, but the Central Oregon KOA is certainly a must-visit. This wonderful campground offers camping cabins, RV sites, and tent sites padded with soft grass.
At Central Oregon KOA, you can take in the awe-inspiring views while unwinding in a saltwater swimming pool, strolling through the dog park and rock garden, and peddling through the many mountain biking trails.
This pet-friendly camping site also offers several outdoor activities to keep the whole family entertained, including volleyball courts and badminton.
A short drive to the south will bring you to Smith Rock State Park, where hiking is a popular pass time. On the west sits Lake Billy Chinook, so if you feel like floating across still waters that reflect the beautiful surroundings, Central Oregon KOA gives you a chance to do just that.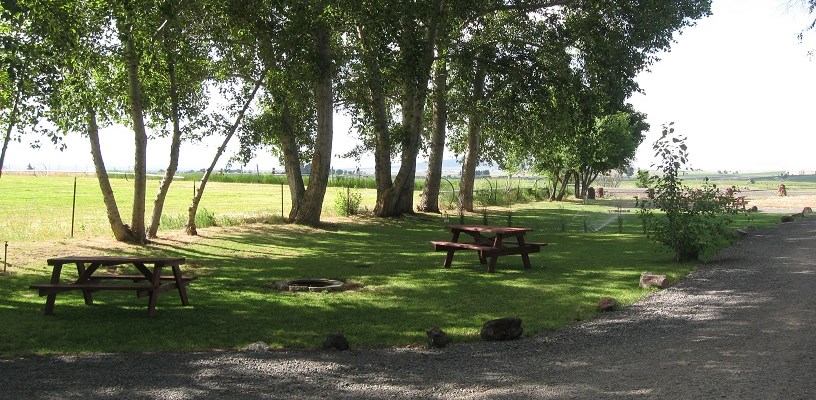 Redmond/Central Oregon KOA Holiday – https://koa.com/campgrounds/redmond/
Paulina Lake Campground
Paulina Lake Campground is another fantastic spot to go camping in Bend, Oregon, as it features this impressive lake in addition to being located in the caldera of the Newberry Volcano.
This campground is best known for its geological awe and boasts expansive forests, picturesque alpine views, and incredible volcanic landscapes.
If you love the water, Paulina Lake Campground is the place for you, and you can enjoy the tranquility of the area by walking or biking down the various shoreline trails or fishing in the rich waters.
Gary Halvorson, Oregon State Archives, Attribution, via Wikimedia Commons
Bend-Sunriver RV Campground
Bend-Sunriver RV Campground is an inviting spot set on the Little Deschutes River, riddled with fishing spots, boats sailing across the lakes, and many fantastic outdoor activities to enjoy.
If you don't have your own tent or RV to take with you when camping in Bend, Oregon, you can opt for one of the many cottages, cabins, or yurts onsite.
The winter months offer the perfect opportunity to drive down to Mt. Bachelor, a few minutes away, which is one of the greatest ski resorts in the country.
Some of the fantastic amenities and activities to indulge in while staying at Bend-Sunriver RV Campground include a spa, pool, mini-golf course, hot showers, game room, restaurant, and lovely dog park.
Thousand Trails – https://thousandtrails.com/
Crane Prairie Campground
Set in the mesmerizing Deschutes National Forest, Crane Prairie Campground is the ideal place to experience the Cascade Lakes, as the Cascade Lakes Highway is located just close enough to allow for easy access and just far enough to keep you isolated from the tourism scene.
The area features many campground loops, all set within walking distance from the Crane Prairie Reservoir. The region is best known for its bird-watching scene, and if you look closely, you might even spot a black bear or Rocky Mountain Elk.
Crane Prairie Campground accommodates RVs and tent camping and invites guests to take in the sounds of the night next to one of the many campfire rings. The vault toilets, clean drinking water, grills, and picnic tables ensure you don't have to sacrifice comfort for beauty.
Oregon Department of Fish & Wildlife, CC BY-SA 2.0 <https://creativecommons.org/licenses/by-sa/2.0>, via Wikimedia Commons
Elk Lake Campground
Set on the world-renowned Elk Lake, this hillside campground is the perfect spot to enjoy a number of scenic hiking trails and crystal-clear lake waters.
With the Deschutes National Forest as its backdrop, it comes as no surprise that Elk Lake Campground boasts abundant wildlife, making it one of the best spots to go camping near Bend, Oregon.
The rustic tent camping and RV sites are equipped with the essentials, including no-flush vault toilets, potable water, campfire rings, a boat ramp, picnic tables, and grills, allowing you to be immersed in nature in the absence of the distractions of modern life.
PGHolbrook, CC BY-SA 3.0 <https://creativecommons.org/licenses/by-sa/3.0>, via Wikimedia Commons
Fall River Campground
Set on the banks of the pristine Fall River, this lovely campground is cherished by fly fishing and watersports enthusiasts and offers the perfect escape from everyday life.
The rustic, laid-back atmosphere of Fall River Campground allows you to lose yourself in the comforting sounds of rushing waters and birdsong while the outdoor activities are sure to get your blood pumping.
From kayaking and fishing to hiking and canoeing, you'll never be short of ways to enjoy a sunny day in Bend, Oregon.
The minimalistic nature of Fall River Campground is further accentuated by the lack of running water and the presence of vault toilets, campfire rings, grills, and picnic tables.
LocalGirl at English Wikipedia, CC BY 3.0 <https://creativecommons.org/licenses/by/3.0>, via Wikimedia Commons
Crown Villa RV Resort
Are you more drawn to glamping than simplistic camping? Crown Villa RV Resort will see to all your luxury needs, as it is one of the best RV parks you'll find throughout the entire country.
Crown Villa is undoubtedly one of the best camping sites in Bend, Oregon, as it offers RV sites equipped with running water, hookups, sewer systems, and even cable TV and wifi! Moreover, the family can enjoy the onsite fitness center, tennis court, clubhouse, horseshoes, and pickleball court.
The contemporary nature of this campground does not take away from the incredible natural beauty you'll get to experience. Arguably the best way to spend a lazy afternoon in Crown Villa RV Resort is lounging on a blanket in the soft grass with the sun peaking through the majestic trees.
Sun Outdoors Bend (Formerly Crown Villa RV Resort) – https://www.sunoutdoors.com/oregon/sun-outdoors-bend
Soda Creek Campground
If you've tried all the noteworthy Bend campgrounds and you're moving on to the surrounding area, be sure not to miss Soda Creek Campground, set just off the Cascade Lakes Scenic Byway.
This unmissable site is popular among campers looking to be immersed in the beauty of the Deschutes National Forest while also having access to the serene water of Sparks Lake.
Soda Creek is ideally located within close proximity to Todd Lake, Green River Lakes Trailhead, Mt. Bachelor, and so many other noteworthy sites, so there will always be an exciting new attraction to explore while you're camping near Bend, Oregon.
Sheila Sund from Salem, United States, CC BY 2.0 <https://creativecommons.org/licenses/by/2.0>, via Wikimedia Commons
Smiling River Campground
The charming site of Smiling River Campground is set on the coldest river in the state of Oregon, the Metolius River, which is especially popular for fly fishing and its stunning blue waters.
This campground is perfect for those who would like to go camping in Bend, Oregon, in the most simple and raw manner. There are no available hookups, but you'll likely be away from your campsite most of the time to entertain the countless recreational activities Smiling River Campground offers.
From the scenic forest and captivating river to fishing, kayaking, and hiking trails, it's easy to see why so many flee to Smiling River Campground to escape the hustle and bustle of everyday life.
Bonnie Moreland, CC0, via Wikimedia Commons
Jasper Point Campground
Jasper Pint Campground is nestled in the mesmerizing Prineville Reservoir State Park and offers 27 camping sites outfitted with water and electrical hookups, flush toilets, a boat ramp, and hot showers.
This is certainly one of the best Bend campgrounds, as it offers campers endless opportunities for hiking through the scenic State Wildlife area, and the reservoir itself is set within the Ochoco National Forest, so you are guaranteed unrivaled natural scenes and outdoor experiences.
Jasper Point Campground is extremely popular among locals and travelers alike, and campsites go on a first-come, first-serve basis, so you better jump if you want a spot in this picturesque area.
U.S. Forest Service- Pacific Northwest Region, Public domain, via Wikimedia Commons
Scandia RV Park
A short drive from the Old Mill District leads you to one of the best spots for camping in Bend, Oregon. Ideally located in the center of Bend, Scandia RV Park offers easy access to many cultural attractions and restaurants in town, so you can enjoy the best of both worlds.
The owners of the campground are incredibly friendly and welcoming, so you'll feel right at home upon arrival. You are advised to reserve your spot well in advance during the peak season, as Scandia RV Park tends to get quite busy, and it's easy to see why.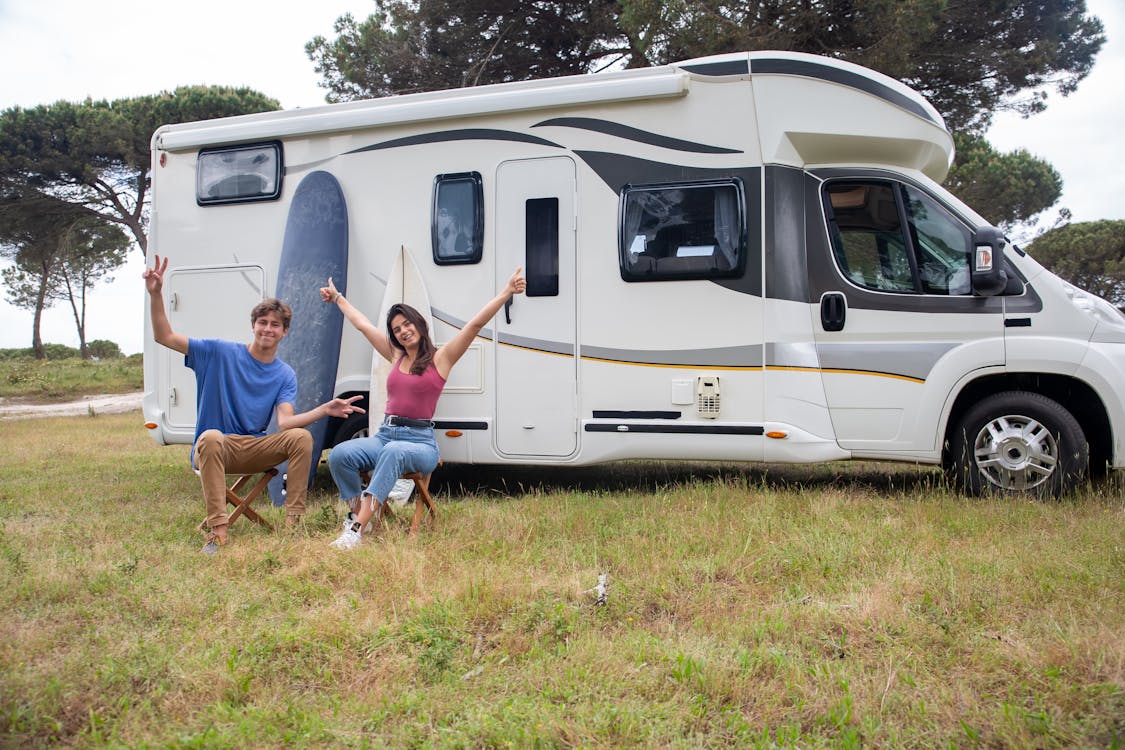 Lava Lake Campground
According to most veteran campers, Lava Lake Campground is one of the most beautiful Central Oregon Campgrounds you'll find. This is only to be expected of its proximity to the Cascade Lakes Scenic Byway, Lava Lake, and Little Lava Lake.
Those who look forward to fishing, kayaking, boating, and paddleboarding adventures will be delighted to find the abundance of recreational activities available at Lava Lake Campground.
If you prefer dry land, the horseback riding tours, mountain biking, and hiking trails at this impressive campground are sure to intrigue you.
The total of 44 sites can accommodate both tent camping and small RVs, and guests can indulge in some quality time around a cozy fire pit or dine at a picnic table to make the most of their camping trip.
PeaceLoveScoobie, CC BY 2.0 <https://creativecommons.org/licenses/by/2.0>, via Wikimedia Commons
Crooked River Campground
If you're looking for a great spot for family camping in Bend, Oregon, look no further than Crooked River Campground. Set in the Cove Palisades State Park, this campground features many modern amenities to ensure you're as comfortable as possible.
Crooked River Campground is an RV-only site and offers full RV hookups complete with electricity, running water, flush toilets, and hot showers.
If you wish to pitch a tent, head over to Deschutes Campground, which can also be found in the Cove Palisades State Park and welcomes both tents and RVs.
Gary Halvorson, Oregon State Archives, Attribution, via Wikimedia Commons
Devil's Lake Campground
A list of the best spots for camping near Bend, Oregon, would not be complete without mentioning Devil's Lake Campground.
This intimate campground only offers ten campsites, so if you're looking for a bit of privacy and peace on your camping trip, this is the place to be. As the name implies, this campground is surrounded by sweeping views of Devil's Lake, which is the shallowest lake in all of Central Oregon.
Because of its shallow nature, the striking turquoise water of the river is warm and comforting, so you'll be tempted to spend the whole day just floating and soaking up the Oregon sun.
Gary Halvorson, Oregon State Archives, Attribution, via Wikimedia Commons
Sparks Lake Campground
Not only is Sparks Lake Campground known for hypnotizing visitors with panoramic views of Mt. Bachelor, summit South Sister, and Broken Top, but it is also entirely free!
It's hard to believe such a picture-perfect area can be enjoyed for free, but Sparks Lake Campground ensures everyone has the opportunity to experience the revolutionary views of a sunrise or sunset over the pristine Sparks Lake.
There are only twenty campsites available, so you better hurry if you want to secure a free camping spot, as no reservations can be made.
If you're seeking true adventure, you can kayak, canoe, or paddleboard across the lake with all your camping gear and set up on one of the isolated sites across the water.
If you're willing to rough it up and go a few days without running water and toilets, Sparks Lake Campground is the place for you. These days, it's hard to come by such an authentic camping experience, so a place like Sparks Lake Campground is certainly one of a kind.
Another Believer, CC BY-SA 3.0 <https://creativecommons.org/licenses/by-sa/3.0>, via Wikimedia Commons
Panacea At The Canyon
Want to feel what it's like to live off the grid while still enjoying access to all the modern amenities associated with a glamping trip? Panacea at the Canyon is perfect for you!
Panacea offers a wide open space filled with luxury tents so you can unwind and get back to nature without sacrificing convenience.
The expansive pool caters to those who just want to relax in the sun, while hot-air balloon trips and rock climbing walls see to the needs of adventurers.
Whatever your preference, awe-inspiring views and fantastic amenities crown Panacea at the Canyon as one of the best locations for camping near Bend, Oregon.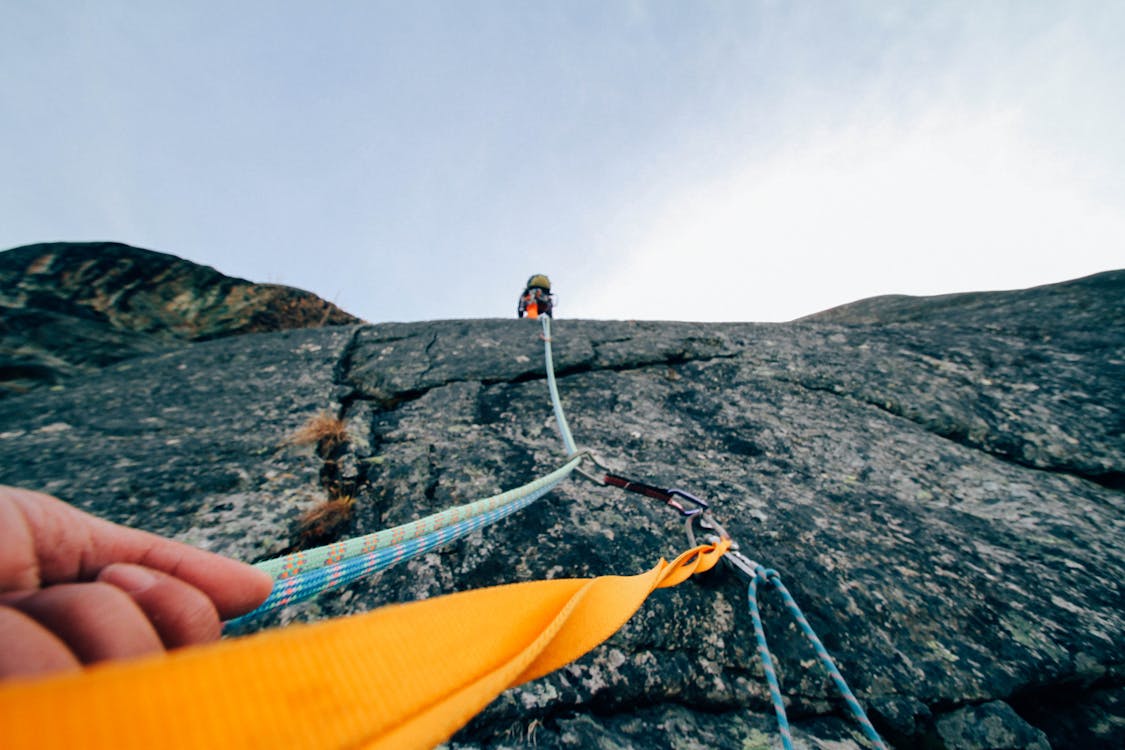 Tips for Camping in Bend, Oregon
There's nothing quite like falling asleep beneath the stars with chirping birds serving as your alarm, but it is important to keep in mind that nature is not always as forgiving as we'd like it to be.
Fortunately, the right preparation and insight into what to expect should ensure you have a wonderful time camping near Bend, Oregon.
Pack Smart
Packing wisely doesn't just mean you shouldn't overpack; it also means you need to remember to bring clothes for all four seasons, regardless of when you travel.
Central Oregon, in particular, tends to get quite chilly even during the peak of summer, so if you want to prevent getting an irritating cough on your camping trip, be sure to layer it up! A few thin sleeves with one thick jacket and durable pants should do the trick.
Don't Play With Fire
You're bound to light a fire at some point during your camping adventure, and that's all good and well. However, wildfires have been known to devastate certain regions of Oregon in the past, so it's essential to take the necessary safety precautions when it comes to campfires.
The campground of your choice will likely have some conditions and warnings regarding building fires, and respecting them is the best way to stay safe.
If there is a ban on campfires in a particular area, it is there for a reason, and you would do well adhering to the guidelines.
When you do create a warming fire at your campsite, be sure to keep it at least ten feet away from your tent, and abstain from using any forms of fuel, such as gasoline, that could potentially rob you of control.
Before you dose off or leave in the morning, put your fire out thoroughly using water and only leave it be once the area is cold to the touch.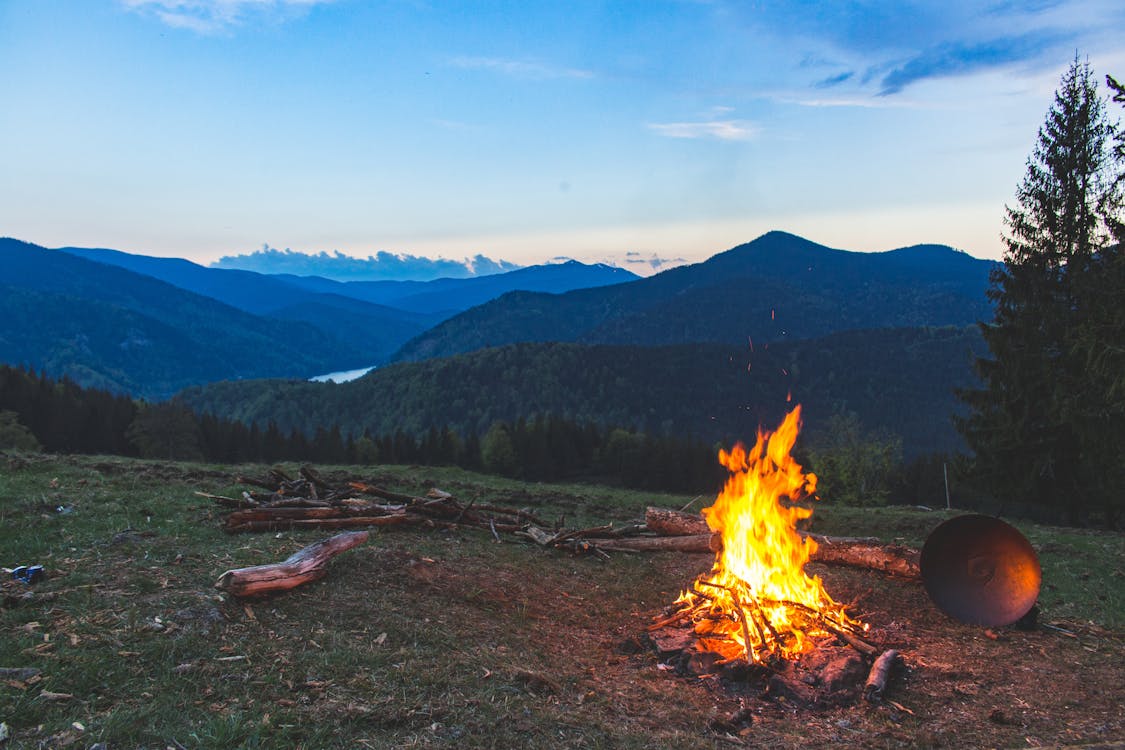 Respect the Campground and The Wildlife
All experienced campers know that you should always leave your campsite in the same or better condition than you found it. This means getting rid of all trash and waste adequately and ideally leaving no trace that you were ever there.
It is also important to remember that, while camping, you are stepping into the natural habitat of various wildlife species. Nature is their home, so you are responsible for respecting the environment.
You can do this by keeping a safe distance from any wild animals you may encounter and not feeding them human food, as it may do a lot more damage than good.
Campers often forget to store their food properly, and when animals visit overnight, they end up ingesting a bunch of foods not suited for them.
Remember Your Camping Stove
Although you might think a fire is all you need to cook up a delicious feast, bringing a camping stove on your adventure is still highly recommended.
Some campgrounds may be in the midst of a severe drought, which limits your fire-making options, and you got to eat, right? Beyond fire restrictions, you may head out on a particularly rainy night, making it hard to keep a fire alive for long enough to cook your food.
A camping stove solves all these problems by offering a simple solution to cooking in all circumstances. You won't need anything extravagant. A simple gas burner will be more than adequate.