The Oregon coast displays some of the most fantastic natural beauty that the United States have to offer. On this list we bring together the simple joys of the beach, and the relative peace of camping in a perfect combination. The Oregon coast cuts a jagged line down the state and marries the beach with lush old-growth forests. So take a look at this list and select the best Oregon coast campground that meets your needs.
Pro Tips for Oregon Coast Camping
Sunscreen!
Fog across the Oregon coast can be very misleading, so we must urge all campers to always wear their sunscreen and other sun protection, even when there is fog in the area. Sun protection is absolutely essential.
Oregon Coast Camping Reservations
Making reservations at campgrounds is essential in Oregon due to the popularity of coastal camping in the area.
Practice "Leave no Trace"
Before camping in Oregon we encourage you to familiarize yourself with the Leave No Trace rules of camping. Take care of the land and the land will take care of you.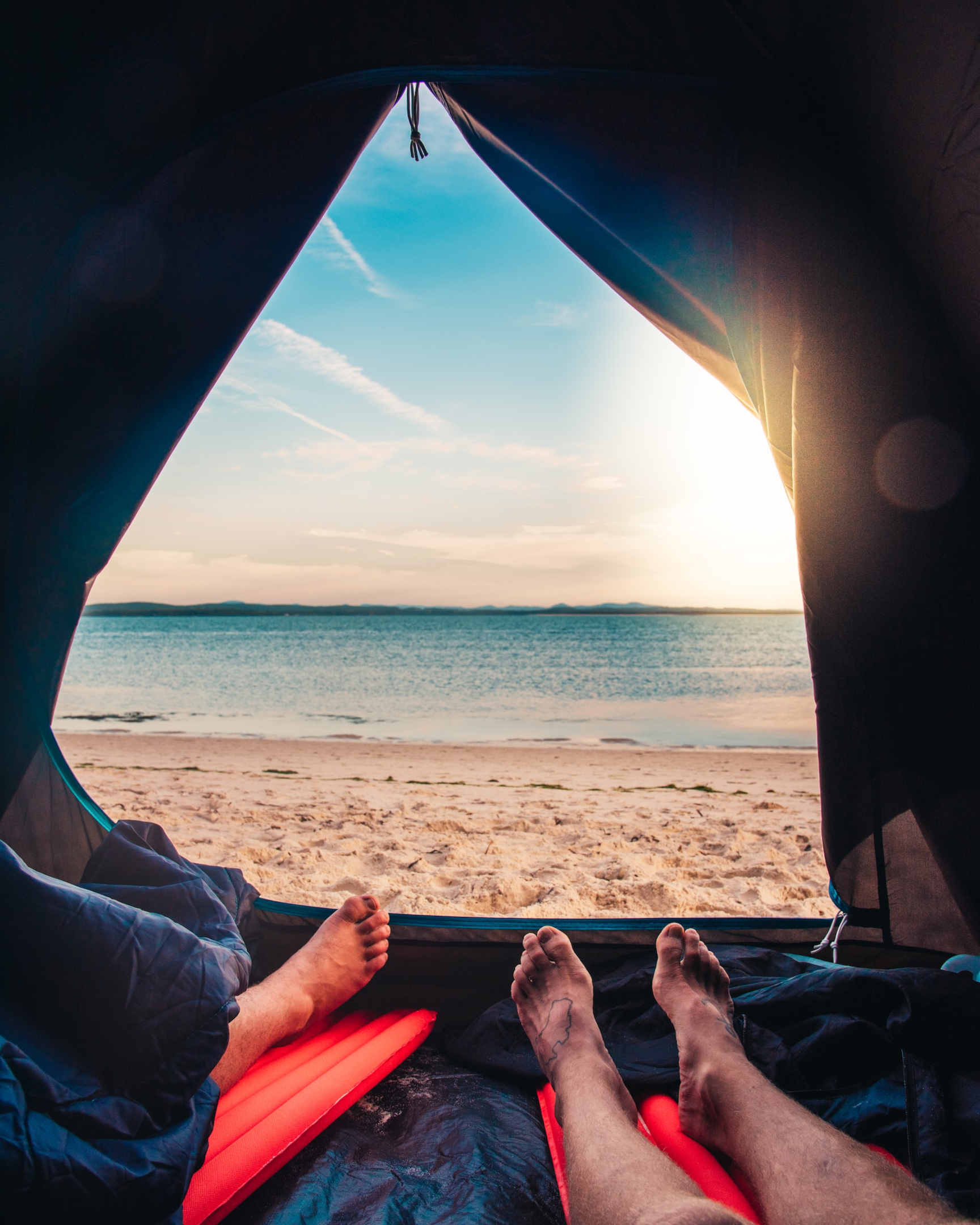 Oregon Coast Camping Gear
We have narrowed down an ideal list of camp gear that fits in perfectly with most Oregon coast campgrounds.
Camping Chairs
Try to aim for smaller chairs, if possible, to reduce the bulk of your gear. Compact and lightweight gear often make for a more pleasant set-up at your chosen campground and can cut down on your overall time limit when it comes to packing up or setting up.
Sleeping Gear
It is entirely up to an individual camper whether they prefer a hammock or mat, and there is nothing stopping you from bringing both. It is, however, essential to have a comfortable sleeping bag.
Tent
Most campsites allow for tent camping but not all are equipped for RV camping. Keep your tents lightweight and simple for a quick set-up. Make sure you have weather-resistant aids and a proper tent mat to protect your tent floor.
Camping Stove
Every camper will have their preference for a camping stove. The only advice we can provide on the matter is to remember that not all campgrounds permit open fires.
Best Oregon Coast Campgrounds
Rock Creek Campground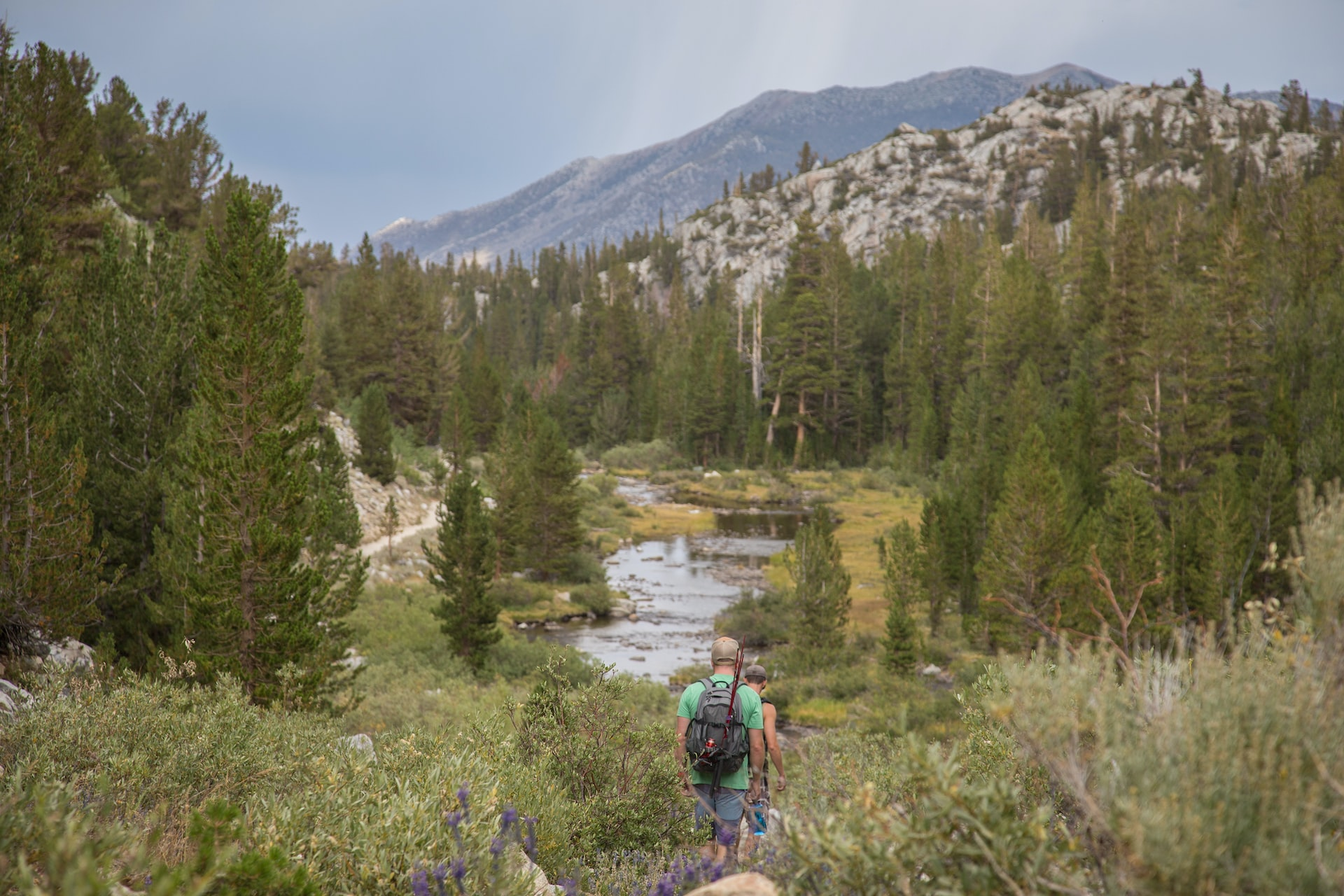 The Rock Creek campground is in the Siuslaw National Forest and is great for family camping on the Oregon Coast. Picnic tables and fire rings are available at each site, and there are some great hiking trails to choose from. There is also running water and vault toilets at the campground.
The Cape Perpetua visitor center is only a few miles north of Rock Creek and the campground is pet friendly. In total there are 13 tent camping sites and reservations are advised.
Sunset Bay State Park Campground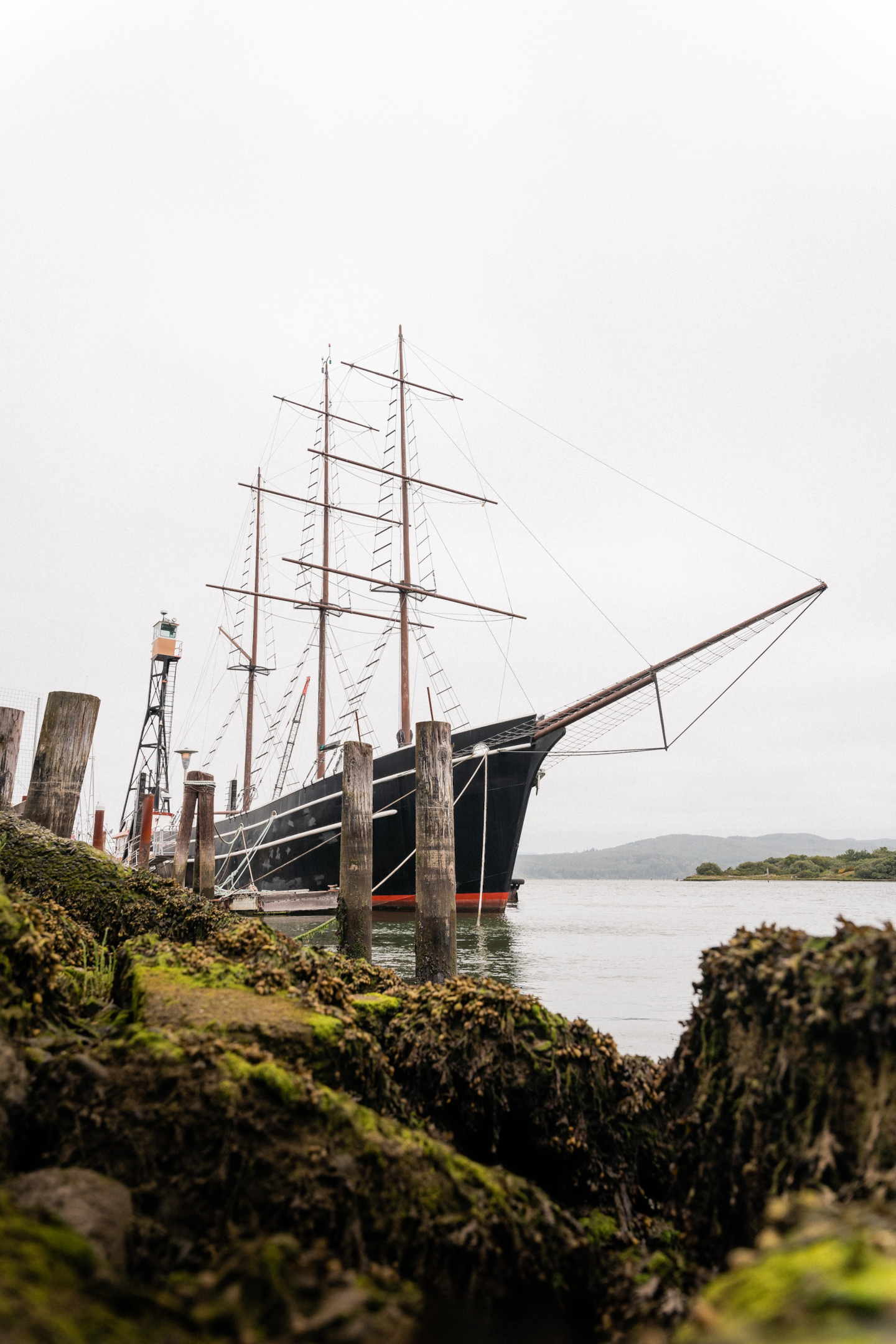 The Sunset Bay State Park is protected from coastal weather conditions by a bay that provides calm waters to this coastal campsite. Coos Bay is right next to Sunset Bay State Park and the campground provides running water, flush toilets, and hot showers. There are 8 yurts, 2 group sites, 66 tent sites, and 29 full hookup sites. Nearby attractions, aside from Coos Bay, also include the Cape Arago Lighthouse and Gregory Point.
Tillamook Head Backpackers Camping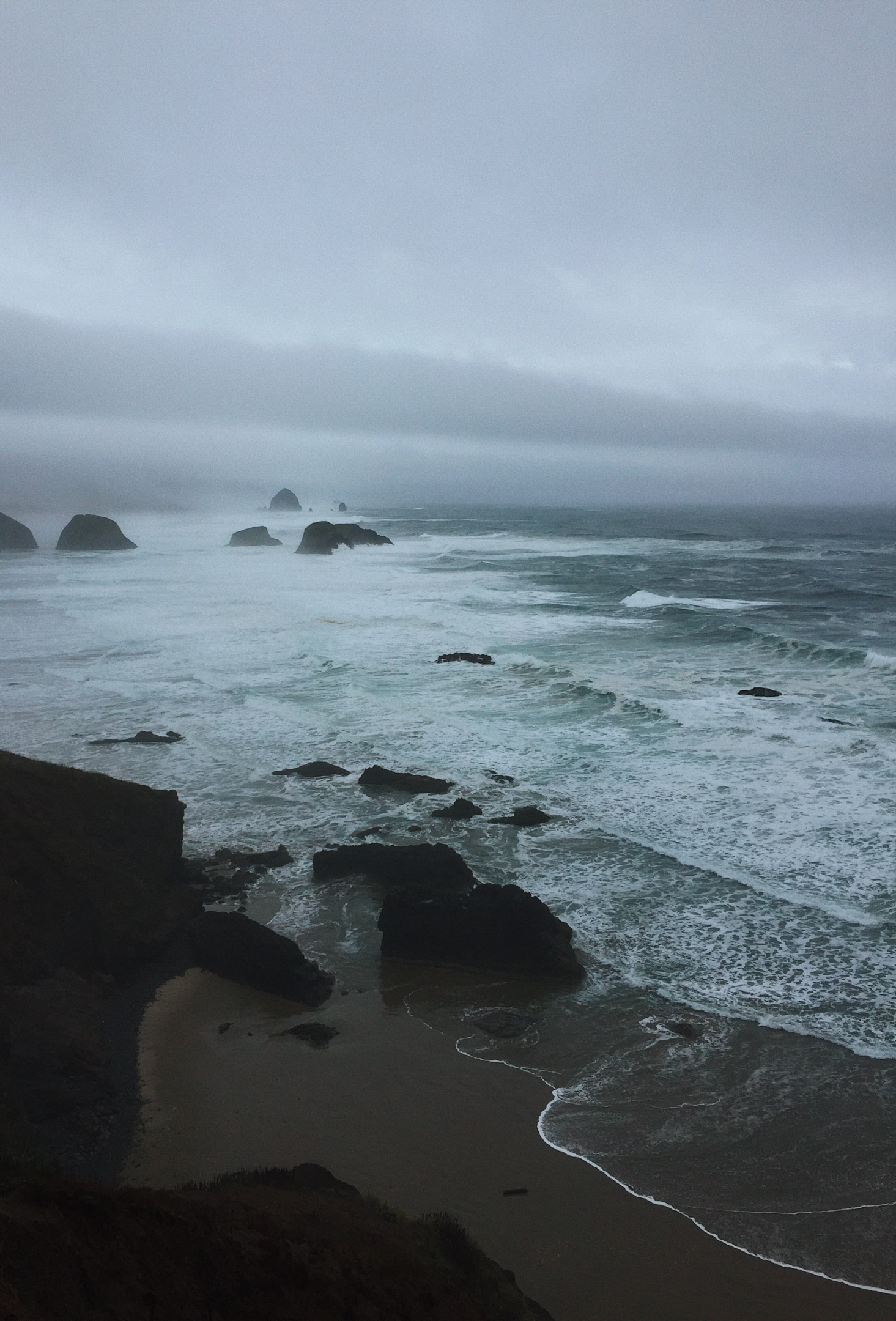 This campground is close to Ecola State Park on Indian Beach. This is one of the few free beach campsites along the Oregon coast. For this reason sites are first come, first serve and there is no RV or vehicle access and you will have to hike 4.5 miles to reach your campsite.
The campground is not great for families with children and there is no access to running water. However, if you are looking for a more off-beat and isolated campground that offers the kind of peace that other sites on this list lack, then this is the ideal campground for you.
There is only 1 tent site and 3 cabins that have 4 wooden bunks each.
Wright's for Camping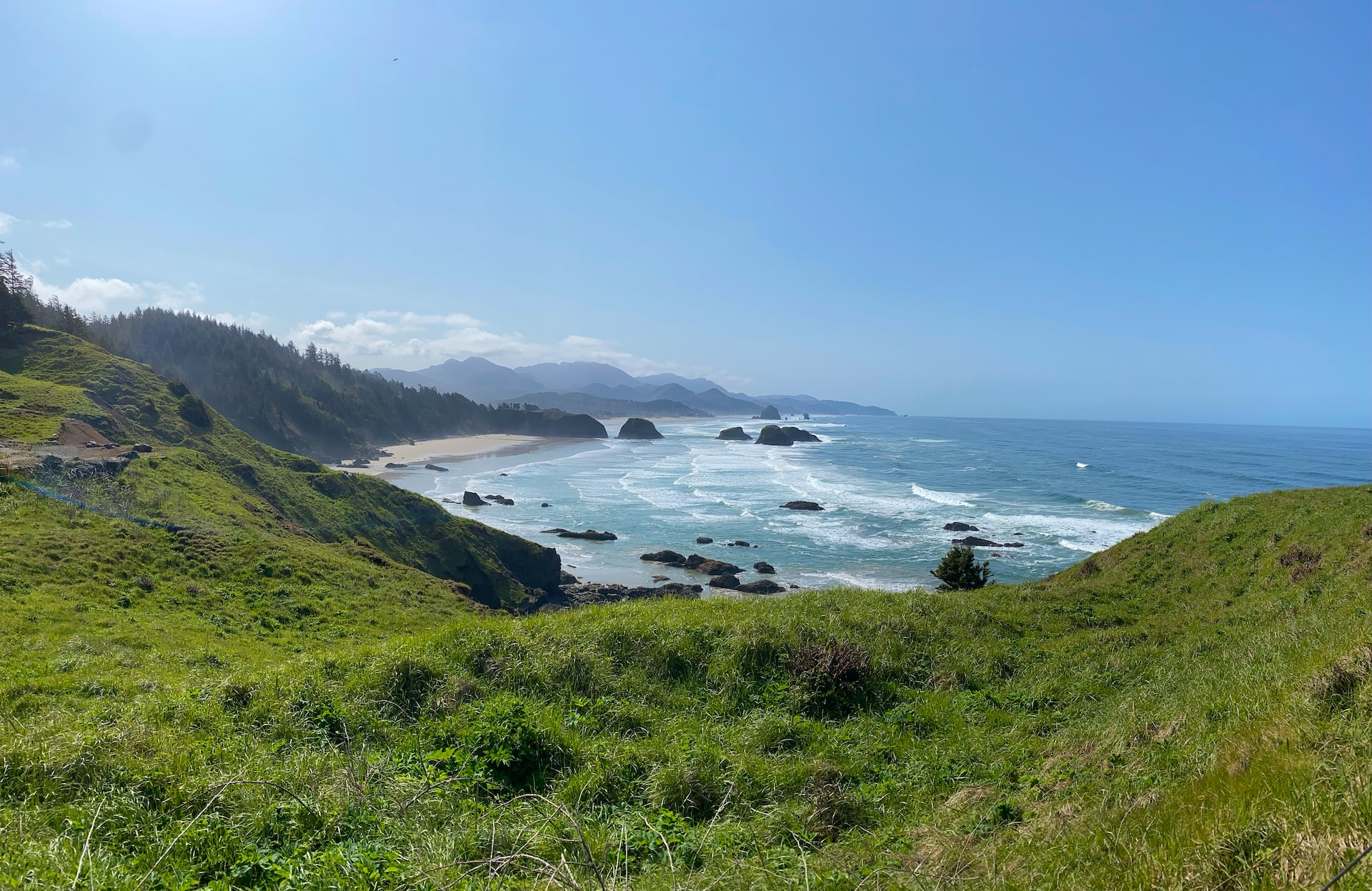 Cannon Beach is undoubtedly the most famous Oregon Coast beach which makes Wright's for Camping a very popular option for beach campers as it is right next to Cannon Beach. It is only half a mile away from the Tufted Puffins at Haystack Rock.
It is a family-owned campground and is a great option for family camping. There are flush toilets, hot showers, and laundry facilities at the 22 tent sites, and reservations are required.
Tillicum Beach Campground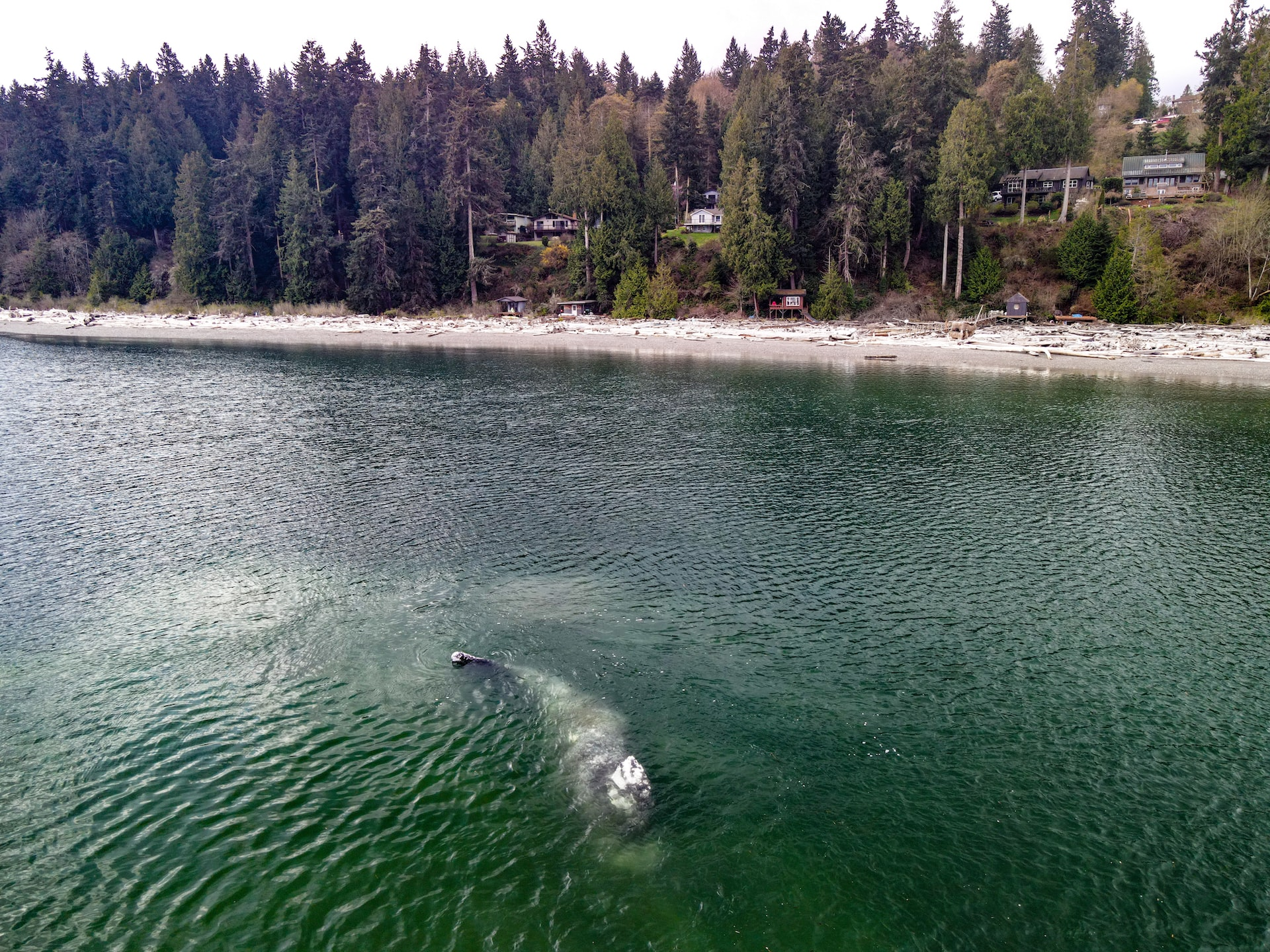 The Tillicum Beach Campground is fairly unique as it is one of the few Oregon Coast camping sites that are right on the beach. There is an opportunity in the area to view wildlife and you should be able to see the sunrise or sunset directly from your campsite.
It should be noted that this campsite on the Oregon Coast is an especially popular campground during whale migration seasons because you can camp right on the beach and see the whales easily from your campground. Therefore, reservations are highly recommended for the 36 campsites with hookup facilities.
Harris Beach State Park Campground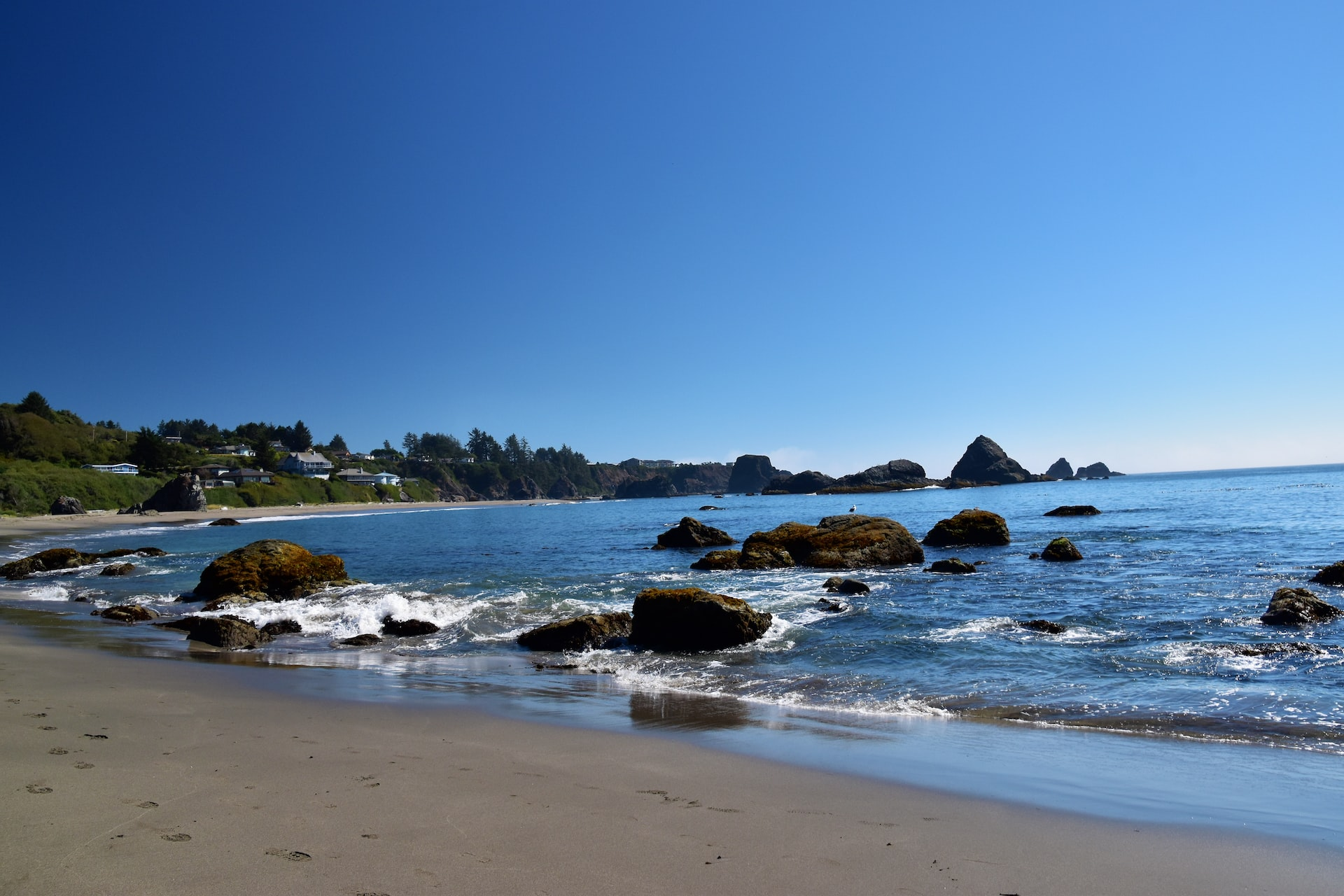 If you are looking for some of the best views on the Oregon Coast then this is the campground for you. Harris Beach State Park is practically next door to the Samuel H. Boardman State Scenic Corridor.
Viewpoints are easily accessible and several amenities are available at campsites, including hot showers, flush toilets, drinking water, picnic tables, fire rings, and paved parking spots.
There are 6 yurts, of which 1 is pet-friendly, 60 tent sites, and 65 hookup sites. Reservations are advised.
Fort Stevens State Park Campground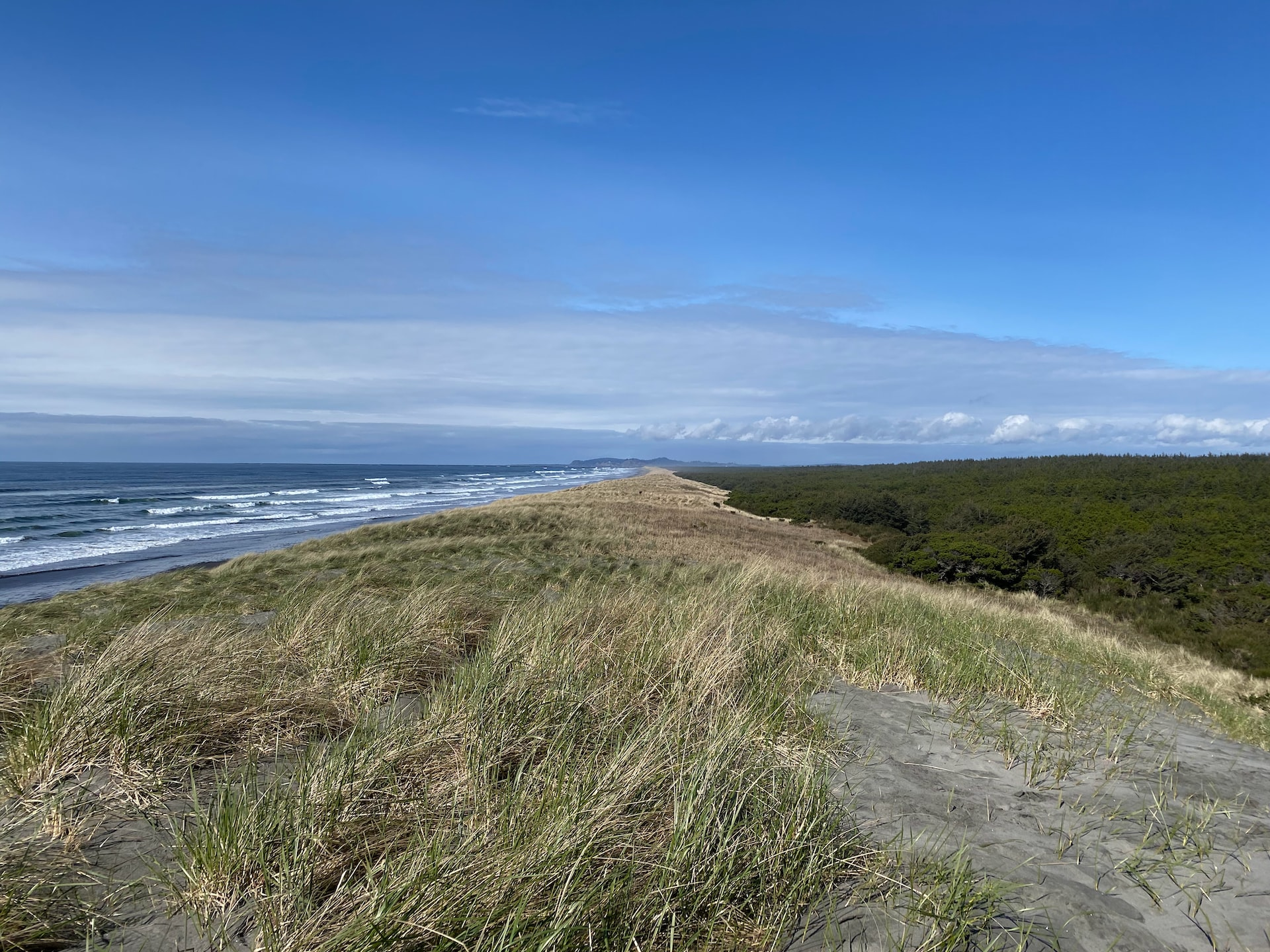 Very close to Astoria sits the large Fort Stevens State Park campground at the furthest tip of northwest Oregon. Campsites come with flush toilets, hot showers, and drinking water along with an amphitheater that attracts all the children from the surrounding campsites.
Fort Stevens is a historically important site as it was once a military fort that is now open to the public to explore. The visitor center provides information that enables campers to enjoy a self-guided tour along the Fort Stevens barracks and bunkers. Along the Oregon coast in this area, you can also take a short walk to the Peter Iredale shipwreck.
Although the campground is large, it fills up very quickly, so reservations are required. There are 11 deluxe cabins, 5 of which are pet-friendly, 15 yurts, of which 7 are pet-friendly, and a total of 300 hookup sites.
Nehalem Bay State Park Campground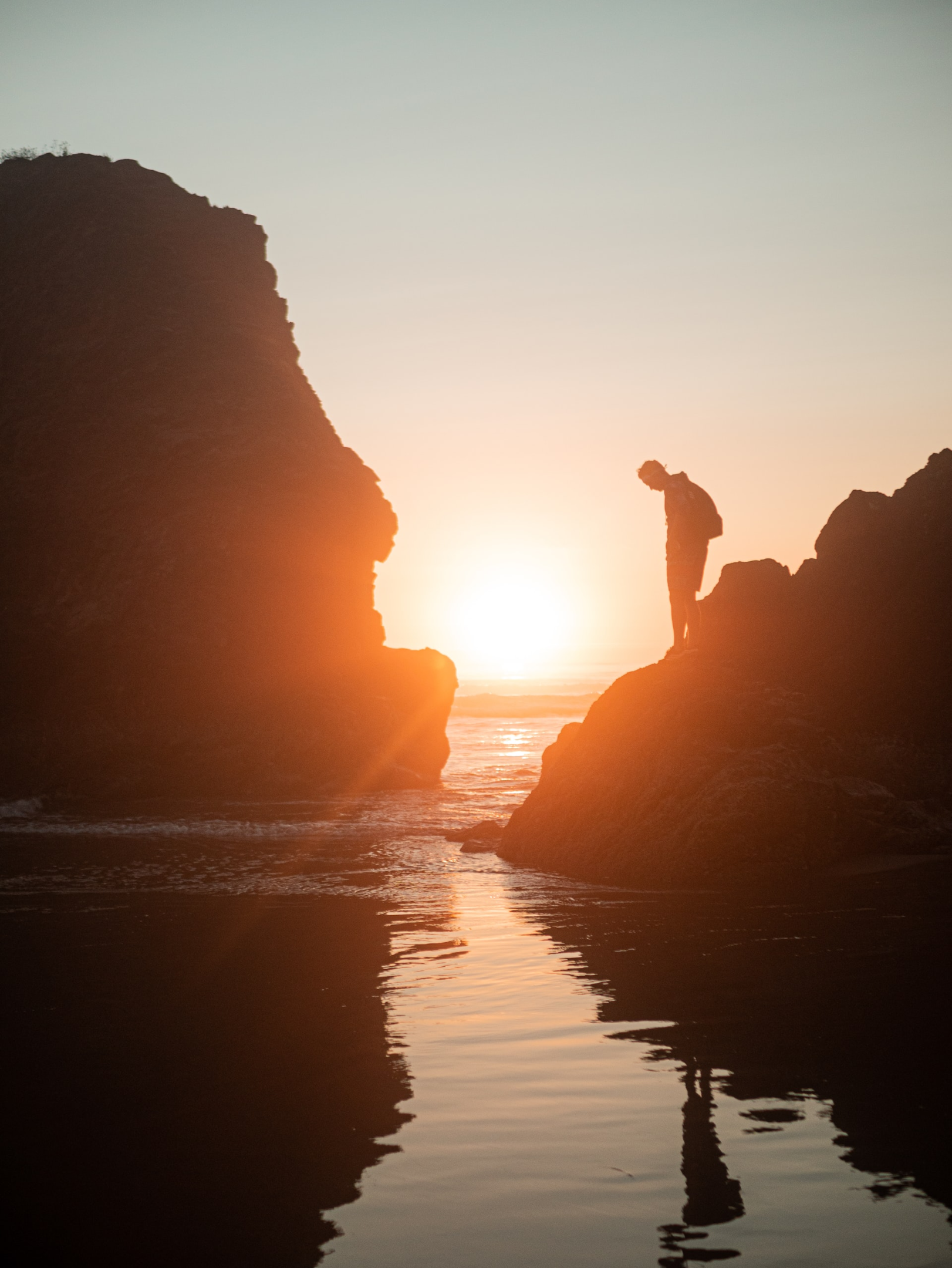 The Nehalem Bay State Park sits on a strip of a sandbank that separates the Pacific Ocean from Nehalem Bay. If you want to explore further you can head to Manzanita which is known as one of the most pet-friendly towns in the state.
The Nehalem Bay State Park is a great place for glamping, boasting drinking water access, flush toilets, and hot showers. The campsite is close to the beach and offers 18 yurts, of which 9 are pet-friendly, and 265 hookup sites. Reservations are strongly advised.
Umpqua Lighthouse State Park Campground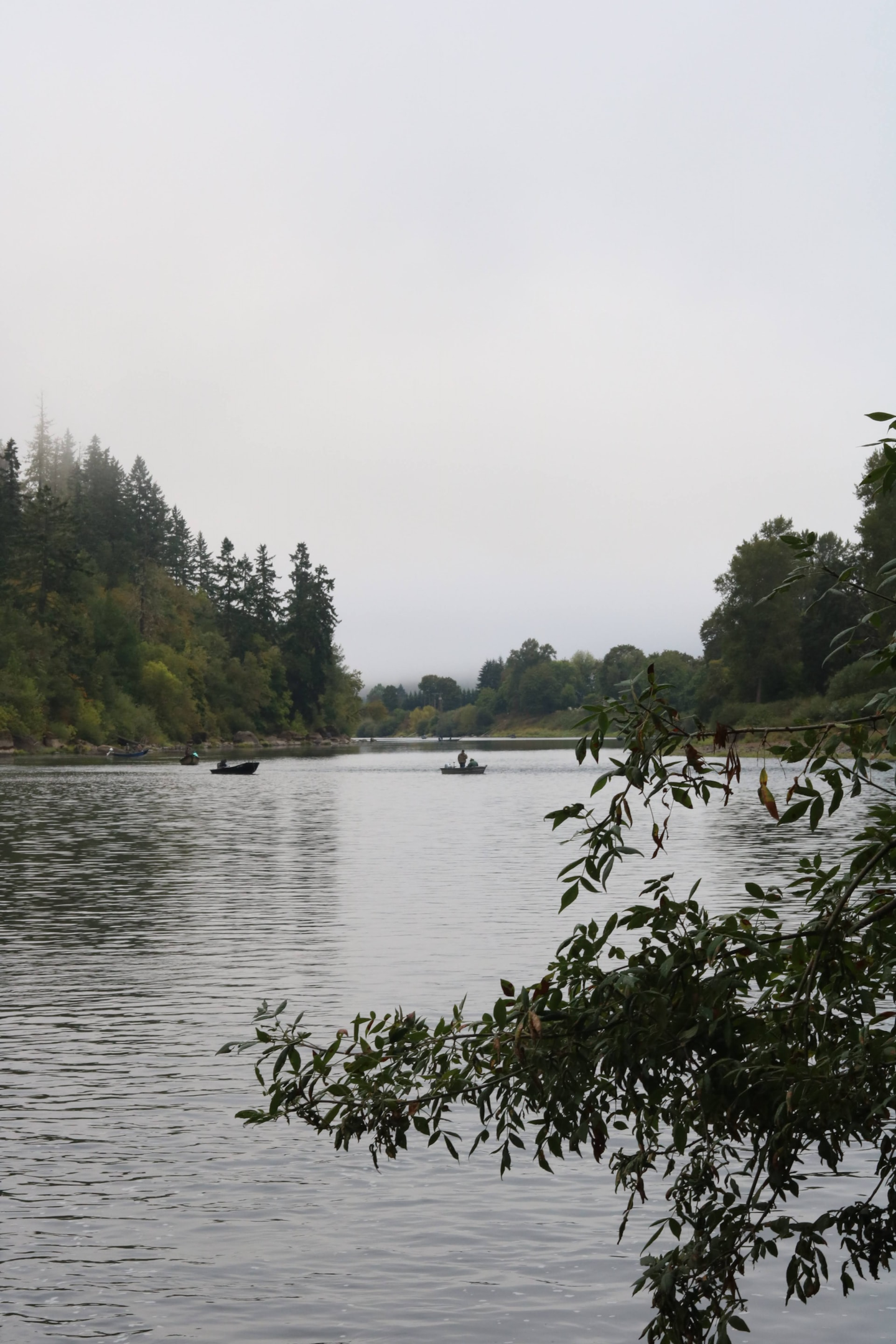 The Umpqua Lighthouse State Park is at the top of camper's lists mainly because it is so close to the Umpqua River Lighthouse, but also because it offers a truly spectacular camping experience. The nearby freshwater Lake Marie provides opportunities for fishing, boating, and swimming. There are also a number of hiking trails nearby – including a day hike that leads to the Umpqua River Lighthouse.
There are 12 hookup sites suitable for RVs, two rustic log cabins, 8 yurts, and 23 tent sites. Furthermore, 6 of the 8 yurts are deluxe sites and have a bathroom with a hot shower, microwave, sink, and refrigerator. Reservations are essential and two of the yurts and one cabin are pet friendly.
South Beach State Park
The South Beach State Park is located in Newport and is a significantly large campground on our list. There are 3 large group campsites, 27 yurts, and 60 large tent camping sites. This state park campground is right at the mouth of the Yaquina Bay Bridge area and close to Hatfield Marine Science Center and the nearby Beaver Creek estuary.
Activities to enjoy are fishing, hiking, clamming, and crabbing. The campground is also less than two miles from the Oregon Coast Aquarium which is great for families.
There are 3 large group sites, 27 yurts, 60 tent sites, and 225 hookup sites. Reservations are required, and an added bonus includes 14 pet-friendly yurts available for rent.
Humbug Mountain State Park
The Humbug Mountain State Park has 39 hookup sites and an additional 17 tent sites. Weather conditions at this Oregon coast campground is calmer than some other sites because it is protected from natural elements by the Humbug Mountain. The beach is easily accessible, and there is access to flush toilets and hot showers.
Unfortunately, this campground is also close enough to the highway that it is audible. Regardless, however, this is a fantastic Oregon coast campground that will require reservations for an overnight stay.
Cape Lookout State Park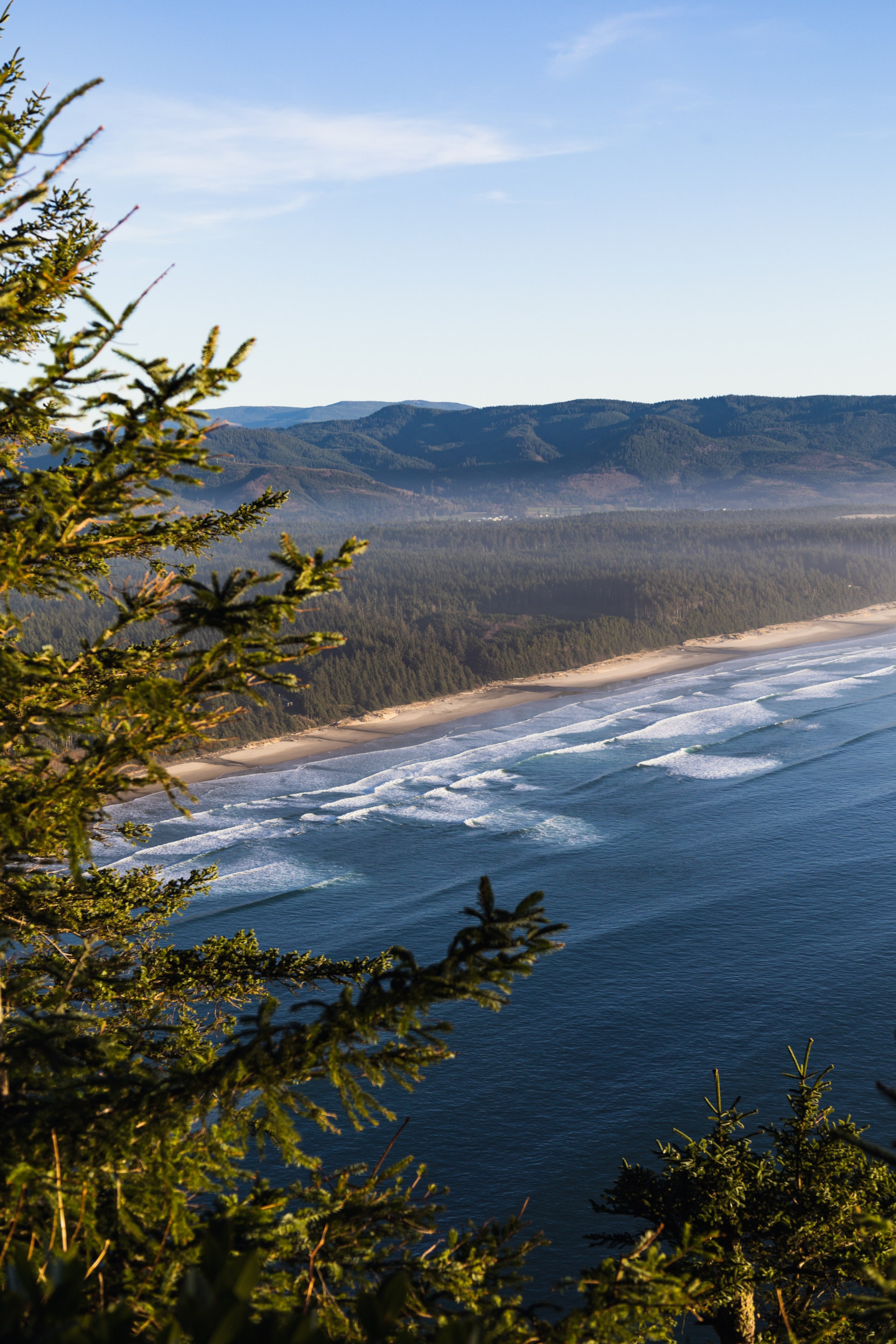 The Cape Lookout State Park is one of the most coastal campgrounds on our list and is situated on the Three Capes Scenic Routes which provides breathtaking views of the surrounding Oregon Coast.
At the Cape Lookout State Park you will find a wide selection of accommodation options, including deluxe cabins, pet-friendly yurts, and over 200 campsites. Campsites here are very close to the ocean which ensures panoramic views. There are also great amenities that campers can enjoy. As a bonus, RV sites are also available.
Overnight campers have free access to clean restrooms with flush toilets and hot shower facilities. Reservations for these sites are required and sites also includes drinking water access. In total there are 2 group tent camping sites, 6 deluxe cabins, 13 yurts, 35 RV sites, and 170 tent sites.
Closing Thoughts on Oregon Coast Campgrounds
Camping on Oregon's coast has so much to offer, including some spectacular hiking trails. Some of the campsites on our list are situated within Oregon State Parks, but are within walking distance of fantastic sandy beaches or freshwater lakes. The Oregon State Park system also include some great campground trails and easy beach access outside of city limits.
Oregon State Parks are usually family-friendly unless stated otherwise and are popular destinations for Oregon camping opportunities. We hope that this list has provided essential information that can help you make an informed decision on the best Oregon coast campgrounds to suit your needs.