These days people are ready and eager to order things online, but there still is no substitute for the feeling of walking around shopping malls and trying on clothes. If you are one of the rare people who still want to venture out into the open to visit their favorite outlets to buy their goodies and clothes, then we have just the list for you. New Jersey has several outlet malls where you can go on a hunt for your favorite brands at the best deals. The Garden State truly has some fantastic options for shopping adventures.
Tanger Outlets Atlantic City
If you find yourself in Atlantic City, but need a break from the poker table or slot machines, with money to burn, then be sure to visit Tanger Outlets. This huge mall is filled with designer brands and also has some more affordable stores. Of all New Jersey outlet malls this one has something for everyone – whether you need a red carpet dress or a pair of comfortable sneakers!
Joining the Tanger Club will give shoppers access to exclusive deals and discounts at many of the stores. And to name only a few classics located here include Hugo Boss, Reebok, Yankee Candle, Ralph Lauren, and J.Crew. The Tanger Club provides different kinds of deals including percentages off or BOGO coupons, not to mention the factory-direct prices available at some stores.
This outlet mall brings you incredible prices for the latest fashions, even on brands like Tory Burch. Furthermore, Tanger Outlets is beautifully decorated and does not have the dim lighting and concrete floors that people expect from outlet malls. Take advantage of their impressive sales and beautiful interior to further enhance your shopping experience.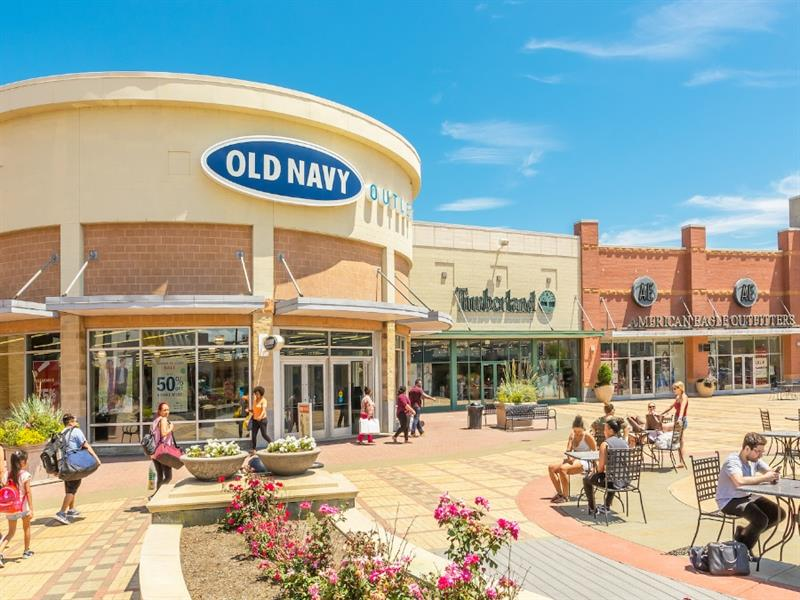 Woodbury Commons
Technically speaking, Woodbury is in New York, but most of its patrons are New Jersey residents who love this mall, so we have included it on this "malls in New Jersey" list. Sales at this outlet are really important. So if it's a discount you're looking for then this is the place for you. Shopping at Woodbury Commons almost inevitably means saving some money. They are well known for their shopping events that often last 30 hours or more, for example the Extra Festive Holiday Shopping, or Midnight Madness events. So finding the best deals and discounts is encouraged.
Factory-direct outerwear at Woodbury Commons holds fantastic discount prices, for example winter wear and big jackets which can usually end up being quite expensive. Even some luxury brands, like Moose Knuckles, have stores and outlets in this mall, so even those are available at great prices.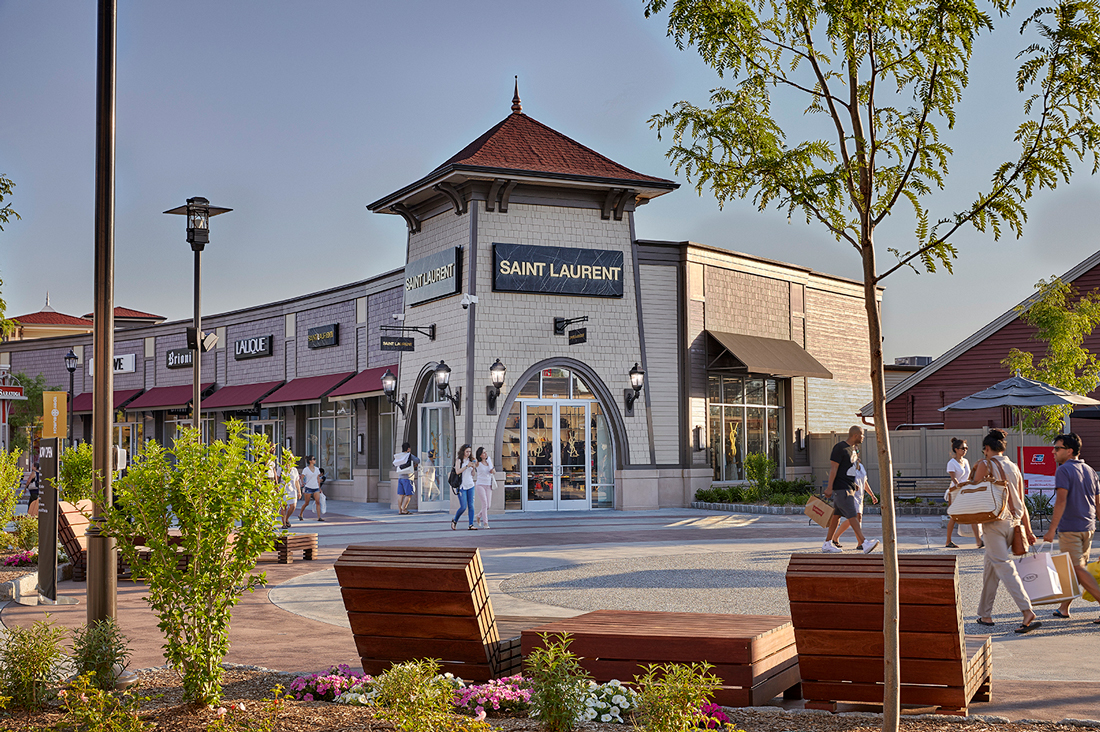 Gloucester Premium Outlets
These New Jersey outlets, located in Blackwood, are best enjoyed on a sunny day, as the stores are outdoors. That being said, taking a trip here when the weather is mild gives shoppers free access to sunshine and good vibes! The mall has amazing stores and delicious dining options. Despite being an outdoor mall, which is not great for winter months, the mall is huge and remains a great place to grab a bite and wrack up some savings on your shopping trip.
Discounts abound on products like shoes and clothing from their variety of stores and shops. They are well known for their athletic stores like Columbia, Under Armor, and Nike, to name only a few. The prices are already lower than standard stores as these are factory outlets.
Gloucester Premium Outlets is pretty attractive compared to other malls where outlet stores leave much to be desired. Here you will find high-end brands that value style and savings so that you can enjoy the best of both worlds. Dining options are also fantastic and include a great ice cream shop as well.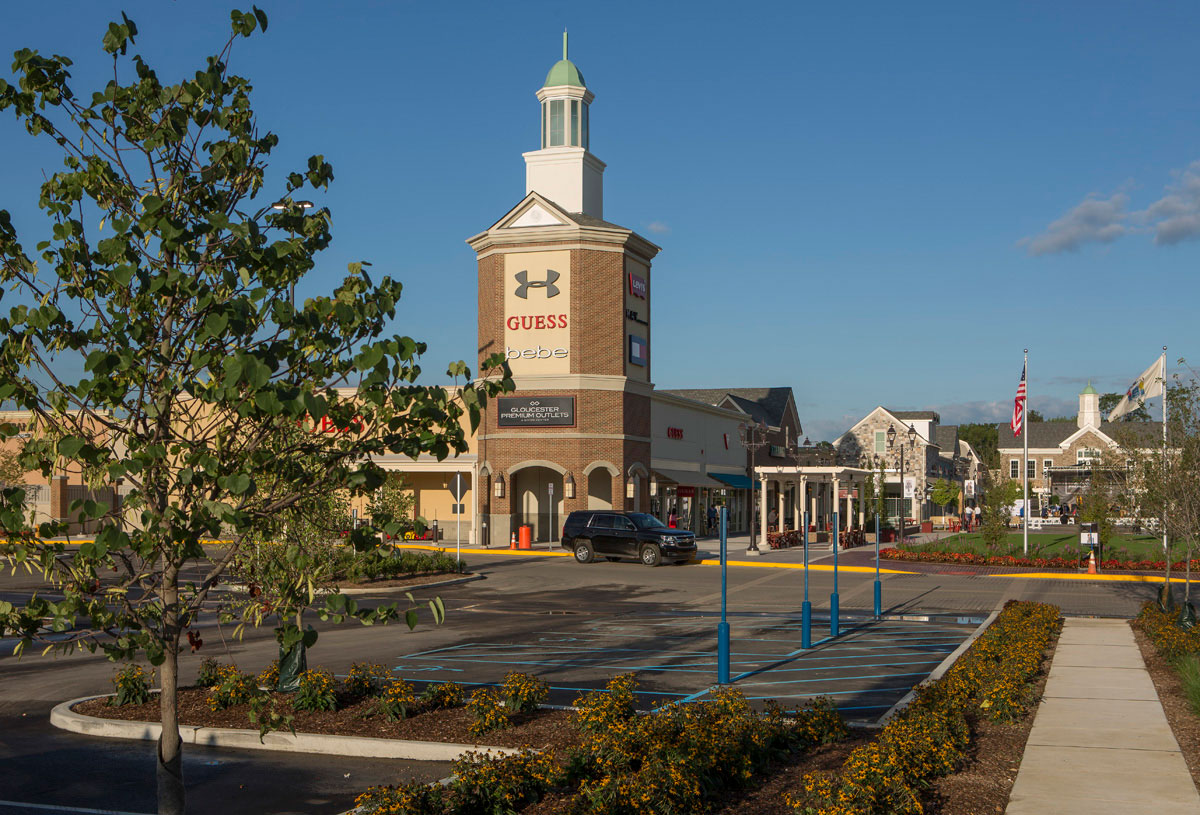 Jersey Shore Premium Outlets
These shops and stores are not that far from the actual Jersey Shore, known for its beauty, but also its occasional disarray. However, unlike many malls in New Jersey this one has a bright atmosphere and marble floors. You might even forget about the beach boardwalk. Furthermore, savings are essential, like deals on entertainment or clothing, or grab a bite to eat at one of their amazing restaurants.
Jersey Shore outlets provide an opportunity for some serious shopping, unlike the boutique stores around the boardwalk. Find quality popular brands like, Michael Kors and Yankee Candle along with many more.
The store is continually being upgraded and new stores are joining the pack. They keep attracting new young customers while still pleasing those who come for style and savings alike. There are also several outlet staples in the mall, like Urban Pizza and Auntie Anne's Pretzels, so that patrons can fill up while they browse around the stores and find their favorite shop in the center.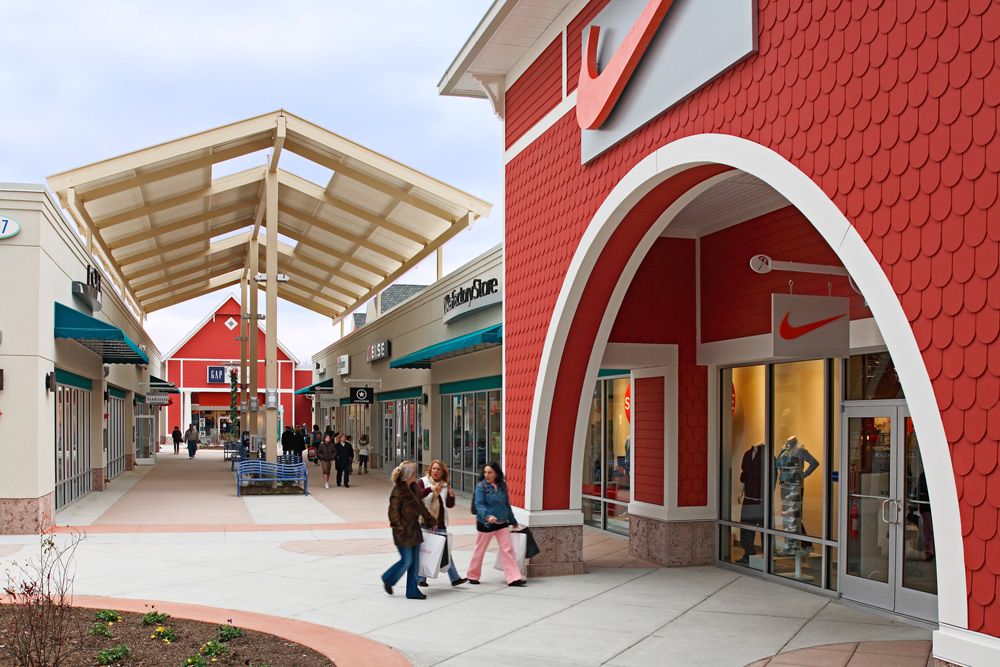 The Mills at Jersey Gardens
You will find The Mills, or Jersey Gardens as it is often called, in Elizabeth, New Jersey. This is a two-story outlet mall. Like many other malls in New Jersey, Jersey Gardens is a Simon properties mall, so standard stores are a given. Stores like Saks Fifth Avenue, Burlington Coat Factory, and Marshall's are guaranteed. Of course you will also find a cinema here.
The all-time fan favorite at Jersey Gardens remains the factory-direct stores that sell products like Victoria's Secret, Coach, Saks, and Sephora for lower prices than other malls. This mall has something for everyone, and its welcoming atmosphere is sure to make you feel at home. Browse anything from technology stores to show stores, and delicious restaurants serving great food.
Final Note on New Jersey Outlet Malls
From Atlantic City to the Jersey Shore, NJ is full of exciting outlet malls that both tourists and locals love. So if you need to buy new clothes or find a speciality store, then visit your nearest NJ outlet today. The discounts and savings programs often available for every store in an NJ outlet are extremely attractive to avid consumers who can get their hands on the latest style on the street at the best price. Outlet malls in NJ really value quality and a fair price, so shopping here means that you are far more likely to get the best price than at some other outlets in New York, for example.