Owensboro, famous for its connection to bluegrass music and numerous picturesque parks, is Western Kentucky's fourth-biggest city and sits on the enchanting Ohio River in Western Kentucky. It has fantastic culinary options and an arts community that thrives despite being so close to Nashville!
This cultural hub, a thriving city of more than 60,000 residents and proud world's bluegrass capital, celebrates a wide range of annual festivals and events. In addition, there is a wide variety of unique attractions and special events happening every week.
From the Owensboro Convention Center to the James Lambert Pioneer Village, Owensboro has something for everyone to enjoy. It has remarkable art galleries, an art museum, a Preservation Station Market and Event Center, breweries such as the Tyler Distillery, and the famous John Hampden Smith House.
Owensboro is also home to the Bluegrass Music Hall of Fame and Museum, the only facility in the world dedicated to preserving the history of this music genre by chronicling its important contributions over the years.
Read on to discover popular things to do when you visit Owensboro, KY.
Things To Do In Owensboro
1. Bluegrass Music Hall of Fame & Museum
4.7 ★★★★★(252 reviews)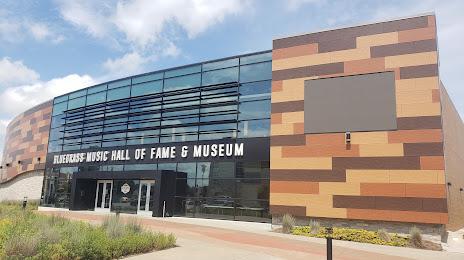 The goal of the Bluegrass Music Hall of Fame and Museum is to educate people about bluegrass music and cultivate a space where all people, regardless of their age, can discover the richness of bluegrass music. It holds itself as one of the few museums dedicated globally to preserving the history of international bluegrass music.
The Bluegrass Music Hall of Fame and Museum facility boasts over 60,000 square feet and has one-of-a-kind posters, costumes, interactive exhibits, and live instrument demonstrations. It is also home to the International Bluegrass Music Association's hall of fame.
They have raised money with the support of local Kentucky artists and famous bluegrass musicians, such as Ralph Stanley and Ricky Skaggs, to make the museum what it is today. They also hold their own annual music event called the ROMP Bluegrass Festival in late June, perfect for music lovers.
Address: 311 W 2nd St, Owensboro, KY 42301
Phone: 270-926-7891
Website: http://www.bluegrasshall.org/
2. Smothers Park
4.7 ★★★★★(3,057 reviews)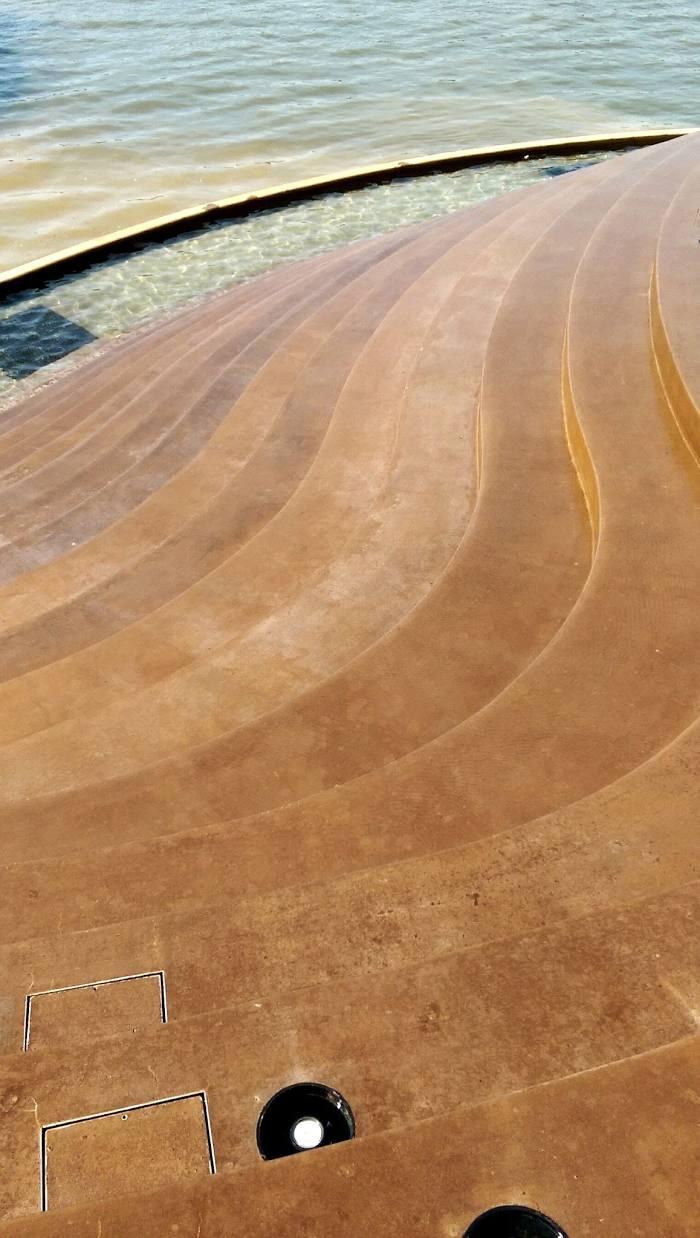 Named Top Playground in the World and located at the heart of downtown Owensboro, Smothers Park boasts three stunning fountains and a cascading waterfall. It also has swings for children to enjoy on lazy days and an open-air pavilion.
The Charles Shelton Memorial monument can be found near its east end, which honors POW's and MIA's from wars of the past. Lazy Dayz Children's Playground offers state-of-the-art material that is handicap accessible, while Spray Park attracts visitors with a concession stand, free wifi access, clean restrooms, and lush landscaping.
This park should not be missed out on when visiting Owensboro.
Address: 199 W Veterans Blvd, Owensboro, KY 42303
Phone: 270-687-8333
3. Owensboro Museum of Fine Art
4.4★★★★☆(68 reviews)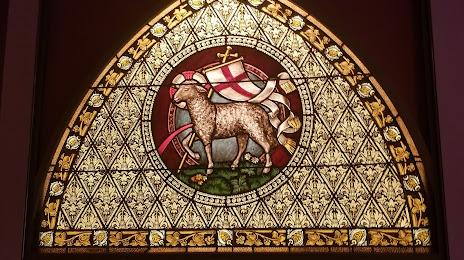 The Owensboro Museum of Fine Art is an integral part of the community. For its first four decades, the Owensboro Museum of Fine Art has contributed to education, economic development, and cultural tourism by rapidly growing and developing.
Its three wings are on the National Register of Historic Sites, and its Ryan Sculpture Park provides a visual complement to the rest of the museum. The park features monumental bronzes commemorating early settlers who followed buffalo trails to establish Owensboro by the banks of the Ohio River.
The Museum of Fine Arts has a rotating selection on display from its temporary exhibitions wing, featuring more than 500 different pieces since opening in 1977. The works have come from major American museums and galleries and introduced some of the world's most distinguished artists to local audiences. Books documenting these exhibitions are also published by the Museum.
Address: 901 Frederica St, Owensboro, KY 42301
Phone: 270-685-3181
4. Owensboro Museum of Science and History
4.1★★★★☆(292 reviews)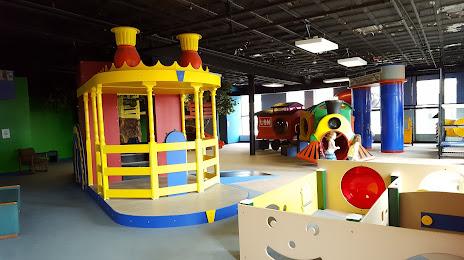 The Owensboro Museum of Science and History is a place where you can come together, learn, and have fun. It's housed in an old building with lots of character that was built in the 1800s.
The museum is full of hands-on activities and adventures, enjoyable for children and adults. In addition, visitors can experience Encounter, a unique gallery that is an educational entertainment experience.
There is also the opportunity to learn about the government at the Wendell H. Ford Government Education Center. The museum is home to Owensboro's NASCAR connection and The Speedzeum, and the Coal Mine Gallery has exhibits that educate visitors on the history of coal mining safety before taking them down the coal mine elevator!
Address: 122 E 2nd St, Owensboro, KY 42303
Phone: 270-687-2732
5. Western Kentucky Botanical Garden
4.4★★★★☆(175 reviews)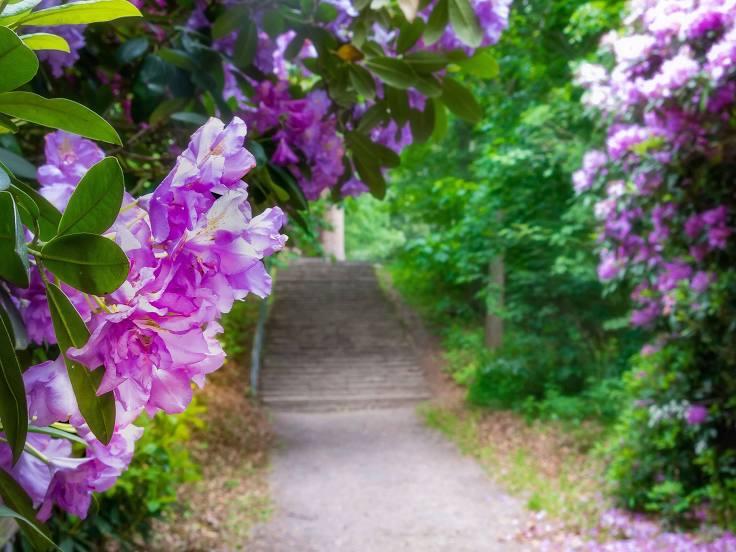 The Western Kentucky Botanical Garden has seven established gardens with a variety of flowers, fruit, berries, and herbs.
The garden has become a place for the growth of hundreds of outstanding plant selections while also allowing visitors to enjoy nature's beauty while learning about solutions to gardening problems in a relaxing environment.
The garden boasts several ponds and many public art sculptures, like insect and wind pieces.
There is also a building for administrative purposes, a large gazebo, a children's playhouse, an educational building with an attached former elementary school classroom and conservatory, a 1900s ticket booth, a cottage in the traditional English style, and an 1890s Country Doctor's Office.
Address: 2731 W 2nd St, Owensboro, KY 42301
Phone: 270-993-1234
Website: http://www.wkbg.org/
6. Yellow Creek Park
4.6 ★★★★★(273 reviews)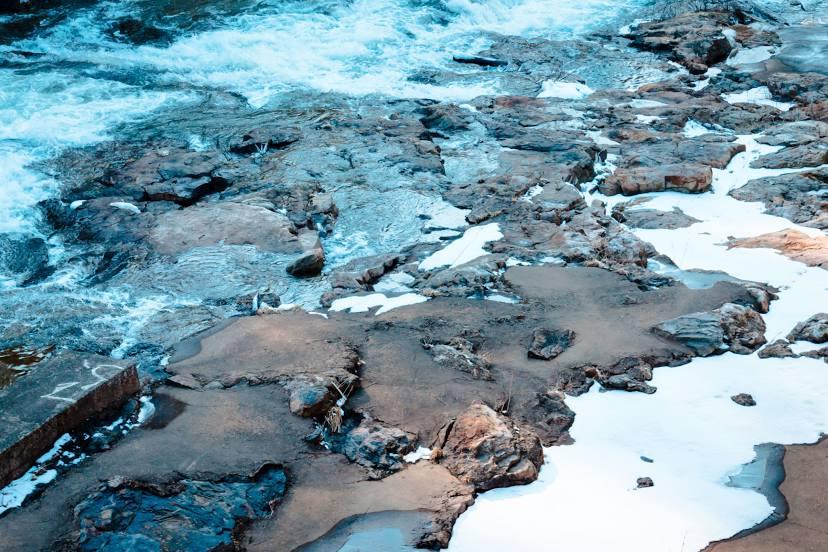 Yellow Creek Park offers visitors a multifaceted recreational and leisure experience nestled in the wooded banks of Yellow Creek.
The park stretches over 152 acres and offers hiking trails, basketball courts, and other multi-purpose sports areas for families to enjoy. There is also the one-room school house or stocked lake, where visitors can explore 7 acres worth of water.
Yellow Creek Park is a great place to take family portraits and senior pictures, as it has two reconstructed covered bridges, which are often used as backdrops by both professionals and amateurs.
Additionally, the annual River of Music Party, where bluegrass fans can enjoy the wonderful mix of music and nature, is held once a year at Yellow Creek Park.
Address: 5710 KY-144, Owensboro, KY 42303
Phone: 270-685-6142

7. Panther Creek Park
4.6 ★★★★★(621 reviews)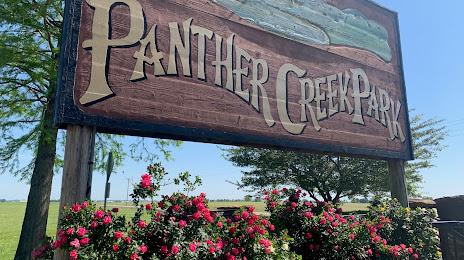 Panther Creek Park has a stocked lake, ideal for fishing, with picnic areas and hiking or nature trails for outdoor enthusiasts. Panther Creek Park also features abundant wildlife – such as squirrels, birds, turkeys, geese, and deer – among many different plants.
The park also hosts two big events each year; Christmas at Panther Creek, which begins the Friday after Thanksgiving and includes more than 50 displays and 700,000 lights strung throughout the park, and the Labor Day weekend Independence Bank Fireworks Festival.
The park is also home to a butterfly garden. It is worth a visit on any trip to Owensboro, KY.
Address: 5160 Wayne Bridge Rd, Owensboro, KY 42301
Phone: 270-685-6142
Website: http://www.daviessky.org/
8. Legion Park
4.5 ★★★★★(957 reviews)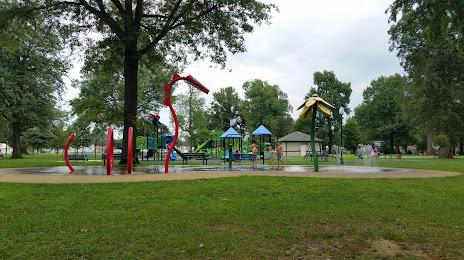 Legion Park was previously called Hickman Park and is the second oldest park in Owensboro. The initial use of this 23.75-acre property was as a family picnic area, with shaded areas for eating and playground equipment.
In 1983 the park was renovated in order to add tennis courts, a basketball court, dining halls, restrooms, more play equipment, and a walking trail. Today, the park also has a spray ground that features cascading and spraying water.
It is perfect for families.
Address: 3047 Legion Park Dr, Owensboro, KY 42303
Phone: 270-687-8700
9. Misty Meadow Winery
3.9★★★★☆(9 reviews)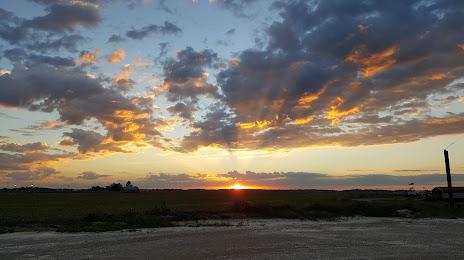 Situated in the beautiful, peaceful flatlands of Western Kentucky is the Misty Meadow Winery.
It was initially purchased in 1901 by a family and has been used to produce award-winning wines that are made from locally grown fresh fruit, berries, and grapes. The wines are handcrafted with precision based on old-world recipes following modern wine-making techniques.
The Misty Meadow Winery produces sweet, semi-sweet, dry, and semi-dry wines in a variety of colors. They have excellent mouthfeel, color, and aroma, which provides an enjoyable experience for all of your senses.
Address: 2743 Keller Rd, Owensboro, KY 42301
Phone: 270-683-0361
Website: https://mistymeadowwinery.com/
10. English Park
4.3★★★★☆(530 reviews)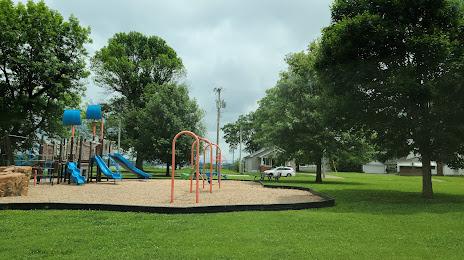 The English Park spans over 13 acres and was created in 1977. It was formerly home to Ohio River Lock & Dam Number 46, which was on the scenic Ohio River. The park's name honors Peter B. English, who served as lockmaster for 16 years. Development began after the city acquired the property's deed.
The park is a great location to watch the Hydrofair and Airshow, and many tourists enjoy visiting it at night to see the lit-up blue bridge. It is perfect for families or tourists who enjoy peaceful walks to get away from the hustle and bustle.
Address: 2 Woodford Ave, Owensboro, KY 42303
Phone: 270-687-8700
11. Owensboro Moreland Park
4.4★★★★☆(458 reviews)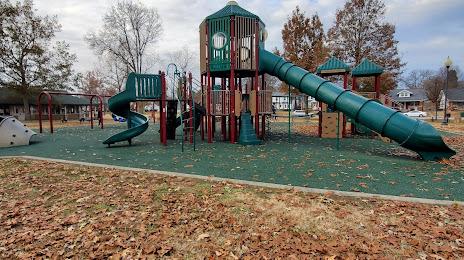 The city of Owensboro acquired this 35-acre park in 1930.
The Park was named in memory of Alexander Moreland, a Daviess County pioneer who owned the property before the Taylor family bought it. In 1929, the City began leasing the land, and in 1930, they received a deed for the park.
This community park has been a popular recreational area for decades and contains 12 lighted tennis courts so that visitors can play at night.
Address: 1215 Hickman Ave, Owensboro, KY 42301
Phone: 270-687-8711
12. Chautauqua Park
4.3★★★★☆(351 reviews)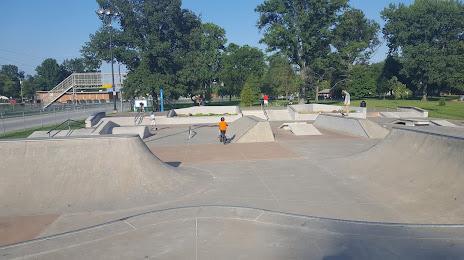 Chautauqua Park in Owensboro is a 32-acre park with roots in the community dating back 120 years.
The park was created to form part of a religious movement, which began in New York's Lake Chautauqua in the 1890s. The Seven Hills Chautauqua Co. originally owned and maintained the park.
The park was built in 1902. It included a lagoon, amphitheater, island, and statues from the Pan American Exposition that were created for it in 1901. Unfortunately, the company was ultimately unsuccessful, and the park was taken by Owensboro City in 1916.
It is a popular recreational facility that includes picnic tables, a swimming pool, baseball fields, and a skate park.
Address: 1301 Bluff Ave, Owensboro, KY 42303
Phone: 270-687-8700
13. Jack C. Fisher Park
4.5 ★★★★★(214 reviews)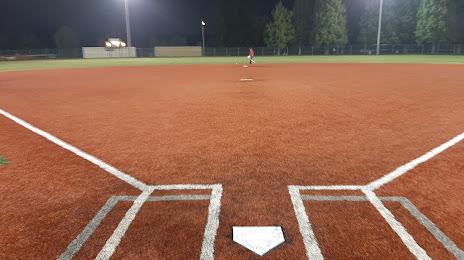 Jack C. Fisher Park is a popular spot for softball players and spectators, with 33 acres of recreational space.
The main feature of this vast community park is the Owensboro Softball Complex, which offers a clean and lovely environment to ensure high-quality play for both players and spectators of the game.
There are also picnic grounds and a few paved walking trails for people who enjoy nature-based recreational activities. There are enough concessions on hand, and the park is conveniently accessible to several fast-food restaurants.
Address: 3900 W 5th Street Rd, Owensboro, KY 42301
Phone: 270-687-8725
14. Ben Hawes Park
4.5 ★★★★★(190 reviews)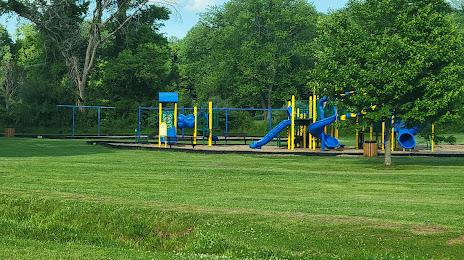 Owensboro purchased 297.7 acres in 1962, which became known as Ben Hawes Park.
The park was named in memory of the late Mayor Ben Hawes. Until 1980, the city operated the park and its golf course, after which it sold the land to Kentucky's Commonwealth to be used as a state park. In 2010, the City reclaimed ownership of the site.
The Ben Hawes Park Rudy Mine Trails allow visitors to make use of hiking routes to get outside in the country and enjoy the fresh air. The trails equal four miles, run through the park, and are made up of various loops that connect- with an easy to moderate level of difficulty.
The mountain bike routes were created to offer over seven miles of beautiful paths and incredible scenery.
Address: 400 Booth Field Rd, Owensboro, KY 42301
Phone: 270-687-7134
15. Horse Fork Creek Park
4.6 ★★★★★(190 reviews)
Located on the east side of Owensboro, Horse Fork Creek Park features Kentucky's biggest soccer complex with nine playing fields. The park plays host to up to 1,000 kids who participate in recreational soccer programs during their spring and fall seasons under the guidance of the Youth Soccer Association in Daviess County.
Home to a wetland certified by the U.S. Army Corps of Engineers, Horse Fork Creek Park includes a six-acre retention basin and an elevated walking trail. It is next to the city's Greenbelt – which connects parks, neighborhoods, businesses, and schools throughout Owensboro with 15 miles of multi-use trails. These trails are ideal for biking or hiking.
After 2019, the Daviess County Fiscal Court also has a playground, spray park, and clean restrooms.
Address: 3005 Fairview Dr, Owensboro, KY 42303
Phone: 270-685-6142
Website: http://www.daviesscountyparks.com/
16. Russell Shifley Park
3.9★★★★☆(94 reviews)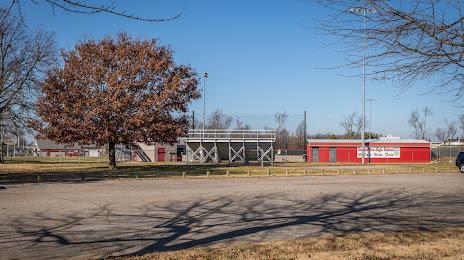 Russel Shifley Neighborhood Park stretches just over 10 acres. It was acquired in 1973.
The Owensboro Board of Education currently leases Shifley Park's football, soccer, and baseball fields. The park also has six indoor tennis courts, six outdoor tennis courts, and a pro shop.
This park is often referred to as an ideal spot to have brunch. With its picnic facilities, playgrounds, sports fields, and restrooms, it is an excellent place for families to spend an afternoon while they visit Owensboro.
Address: 2731 Bittel Rd, Owensboro, KY 42301
Phone: 270-687-8700
17. Rudy Mines Mountain Bike Trails At Ben Hawes Park
4.8 ★★★★★(92 reviews)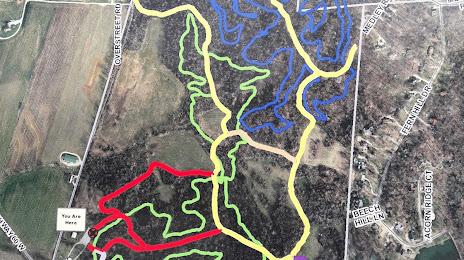 The Rudy Mine Mountain Biking Trails have something for everyone, regardless of skill level. Its wide corridor and absence of risky obstacles are perfect for families.
It also has a 2-mile-long beginner loop with berms and rollers that can be accessed from a trailhead on site. The parking lot can be found at the old George H Ruddy mine.
These particular trails were designed by Spectrum Trail Design and Southwest KYMBA (Kentucky Mountain Bike Association). After a 2009 ice storm that destroyed the Ben Hawes Park mountain bike trails in Owensboro, the city invested $25 000 to rebuild them, and today it features 9 miles worth professionally-designed bike optimized trails that have become very popular among tourists.
Address: 101-, 137 Overstreet Rd, Owensboro, KY 42301
Phone: 270-687-7134
18. Joe Ford Nature Park
4.4★★★★☆(83 reviews)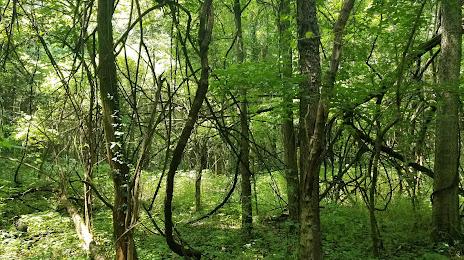 The Joe Ford Nature Park is a green space that lies behind GRADD's office and near the Wendell Ford Expressway. Those who go here can enjoy hiking or checking out the nature center on-site and learn about Joe Ford when they stop by in honor of his legacy.
While it isn't very large, it offers visitors a quaint setting full of character to explore and some solace from urban life for those looking to reconnect with Kentucky's natural beauty. The park is a hidden gem that is perfect for outdoor enthusiasts.
It is popular among tourists and Owensboro residents and a must-see on any trip to Owensboro.
Address: 3870 W 2nd St, Owensboro, KY 42301
Phone: 270-687-8700
Website: http://www.owensboroparks.org/?page_id=70
19. Sassafras Tree
4.7 ★★★★★(24 reviews)
A great way to spend an afternoon in the city is to stop by and appreciate the Owensboro Sassafras Trees. One of the best things to do in Owensboro is to see the world's biggest Sassafras Tree- conveniently located on the main street.
This tree is over 300 years old and a hundred feet tall. The circumference of the trunk measures 21 feet, which is rare for sassafras trees as, on average, they reach heights up to thirty or fifty feet, with only a few growing up to sixty feet. It truly is one of a kind.
There's no better way to experience this monumental natural landmark than in person, and it is the perfect way to round off your trip to Owensboro.
Address: 2100-2166, KY-2831, Owensboro, KY 42301
Phone: 270-687-8700