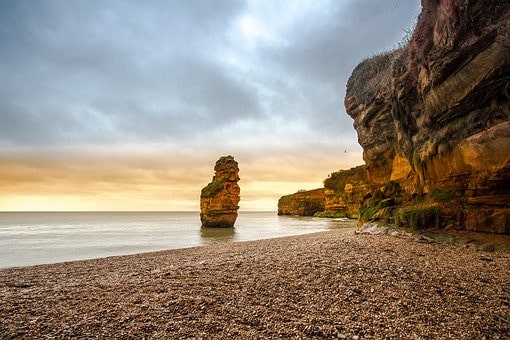 Devon is the place for you to find adventure, cultural experiences or relaxation, depending on what's in your heart and on your mind. You'll find plenty of places with stimulating nightlife while taking in all that this historic county has to offer. Devon has both cliffs and sandy beaches, as well as seaside resorts, fishing towns, and ports on its north and south coasts.
From the historic cities of Plymouth and Exeter, where culture pours out like wine from around every corner, to its beautiful coastlines, some AONBs are also dotted throughout this county, including a popular English Riviera hidden near it as well.
Situated in South West England, Devon is a county with two coasts, the Dartmoor and Exmoor National Parks and beautiful beaches. There are also plenty of places for tourists to visit, like the Jurassic Coast (a UNESCO World Heritage site) in the East or North Devon's coastal views.
Exmoor and Dartmoor provide visitors with challenges as well as natural beauty. Devon has so many things to offer its inhabitants and travellers alike, making it an ideal holiday destination.
Things To Do In Devon
1. Dartmoor National Park
4.8 ★★★★★(13,876 reviews)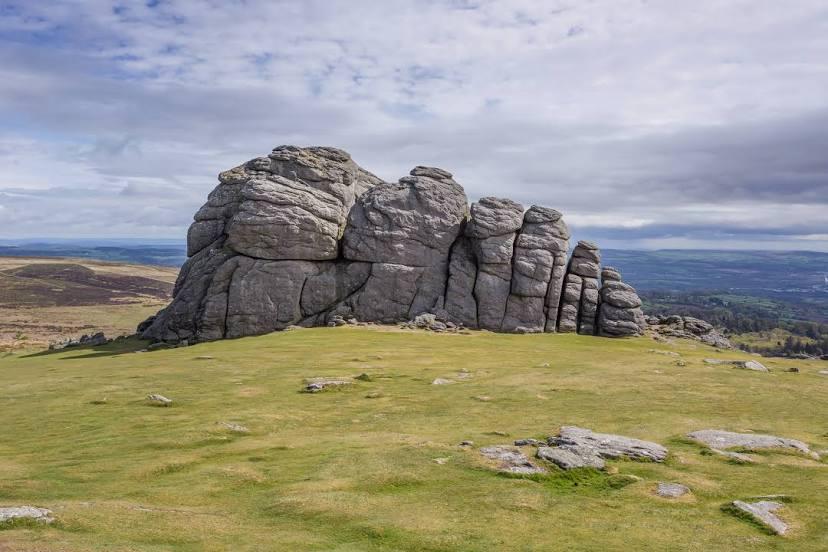 Spanning across the East, South and West Devon, Dartmoor is a beautiful place with 450 miles of paths, thousands of archaeological sites, and views that will make you gasp in awe.
There are miles upon miles of wild, open moorlands and deep river valleys in Dartmoor National Park with a rich history and rare wildlife. It's home to striking tors, swathes of heather, and much more. You'll find it hard not to be touched by the landscape once you explore these wonderfully open meadows, forests, and wetlands.
A variety of trails wind through these valleys with Neolithic tombs and Bronze Age stone circles. Visitors can also explore abandoned medieval farmhouses at Dartmoor National Park.
Address: United Kingdom
Phone: 1626 832093
Website: https://www.dartmoor.gov.uk/
2. Crealy Theme Park & Resort
4.4★★★★☆(4,246 reviews)
You're in luck: Crealy Theme Park & Resort offers everything you need for a perfect family holiday, no matter your budget.
Located near the East Devon countryside with great days out, beautiful beaches, and fun activities nearby, this is an ideal vacation spot.
From five-star accommodation to camping sites and more, they have something for everyone at Crealy. The best part? The onsite facilities are top of the line, and you can enjoy their excellent entertainment program during your stay as well.
Address: Sidmouth Rd, Clyst St Mary, Exeter EX5 1DR
Phone: 1395 233200
Website: https://www.crealy.co.uk/
3. Exeter Cathedral
4.6 ★★★★★(3,780 reviews)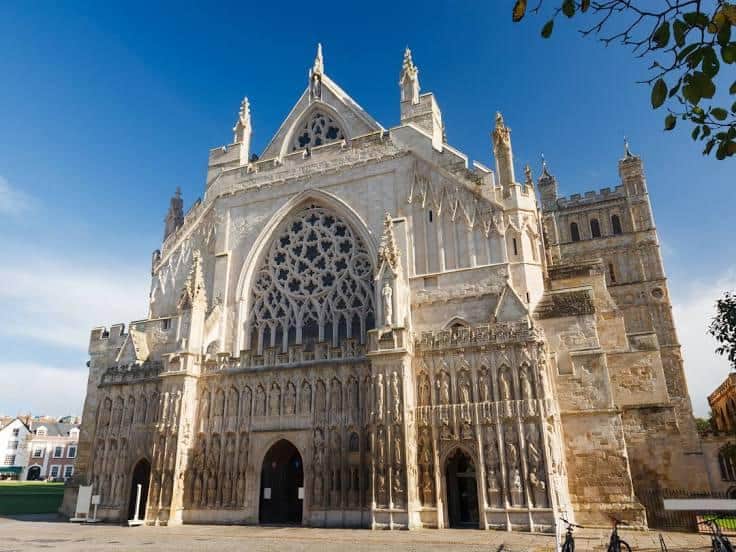 Exeter Cathedral is a must-see for any traveler passing through, but it's also open to those who want to stay. It's an impressive example of Gothic architecture and one that has stood the test of time in being around since the Middle Ages.
The building contains numerous unusual features from across years, including its Norman towers and breath-taking Great East Window with figures like 14th Century representations on West Front displaying intricate craftsmanship.
Exeter Cathedral also shows 19th-century renovations as well as commemorations such as memorials for soldiers lost in Boer War battles or victims of World Wars I and II., which makes this stop not just interesting but historically insightful too.
Address: 1 The Cloisters, Exeter EX1 1HS
Phone: 1392 255573
Website: https://www.exeter-cathedral.org.uk/
4. Blackpool Sands
4.5 ★★★★★(2,463 reviews)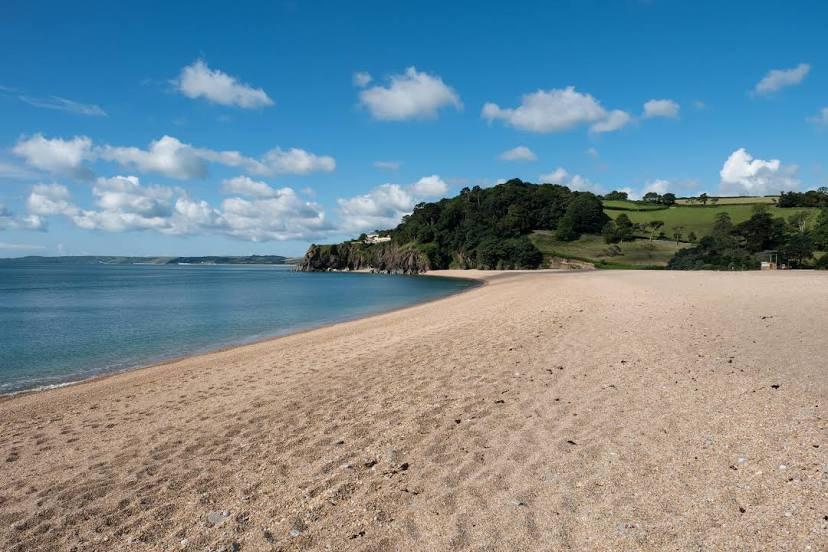 This beautiful, privately owned sandy beach is located at the edge of a sheltered bay. Being on this coast in an Area of Outstanding Natural Beauty makes it one of the most popular family beaches.
The water quality is award-winning too, so you know your children are safe if they go swimming here. Located on the South coast, Blackpool sands offers a wide range of things to do in Devon, whether it is stretching out in the sun or enjoying some fun water activities.
When lifeguards are present (July to September), there are bathing rafts and sand pits for building sandcastles, as well as shops and cafes serving organic food nearby. There's also available equipment for rent to use for water sports.
Address: Blackpool Valley Road Nr, Dartmouth TQ6 0RG
Phone: 1803 771800
Website: http://www.blackpoolsands.co.uk/
5. RHS Garden Rosemoor
4.7 ★★★★★(2,665 reviews)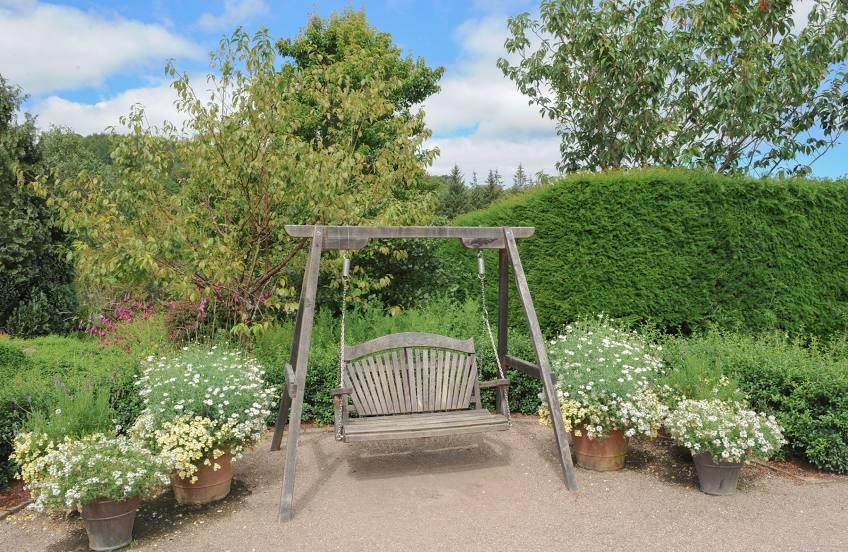 Rosemoor Resort is open every day except Christmas Day. The resort also has a Restaurant, Tea Room and Plant Centre on site, along with free parking for visitors.
There are over 100 acres of parkland with stunning views overlooking the garden that can be enjoyed during your visit to Rosemoor. In addition, the restaurant serves up unique food using fresh ingredients from their own gardens to create delicious dishes such as award-winning salads and savories like roast beef in herb crust pastry served with Yorkshire pudding and seasonal vegetables.
Their Sunday carvery includes produce sourced from Exmoor National Park too. Enjoy an stroll through this lovely natural beauty and end your day with am exquisite meal at the RHS Garden in Rosemore.
Address: RHS Garden Rosemoor, Torrington EX38 8PH
Phone: 1805 624067
Website: https://www.rhs.org.uk/gardens/rosemoor
6. The BIG Sheep
4.5 ★★★★★(2,140 reviews)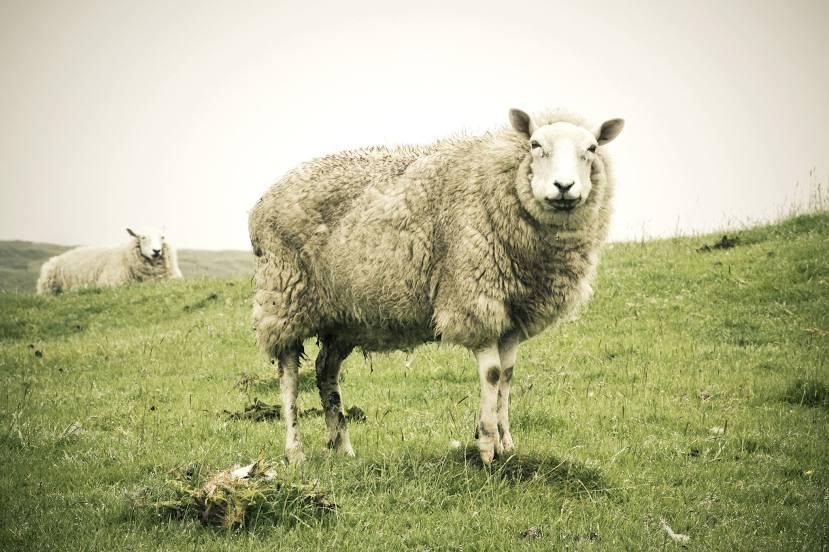 The BIG Sheep is guaranteed to be a day out that your family will never forget. With attractions, shows, and animals inside an amusement park with rides, this attraction is perfect for any kind of weather.
It has welcomed over 2 million visitors throughout the past 30 years and was established in order to create cherished memories during holidays. The BIG Sheep "flock" is proud of its work.
The BIG Sheep is home to Devon's most renowned and biggest rollercoaster with turns, swoops, and drops full of family thrills. The views are breathtaking – stretching across the lake's waters and seeing many attractions from its lofty vantage point.
Address: Abbotsham Rd, Abbotsham, Bideford EX39 5AP
Phone: 1237 472366
Website: https://www.thebigsheep.co.uk/
7. Royal Albert Memorial Museum and Art Gallery
4.6 ★★★★★(1,707 reviews)
The Exeter Museum World-Class museum has stunning displays and galleries, fabulous exhibits, and new amenities.
The displays reveal Devon's rich history as well as its connection to the world. Exotic animals delight children in the World Cultures galleries, while items from around the globe are on display in other parts of this award-winning museum. It is more than you could imagine a museum to be.
With free entry, many people can visit as often and for as long a time as they want and truly take in the interesting pieces without haste.
Address: Royal Albert Memorial Museum & Art Gallery, Queen St, Exeter EX4 3RX
Phone: 1392 265858
Website: http://www.rammuseum.org.uk/
8. Powderham Castle
4.5 ★★★★★(1,562 reviews)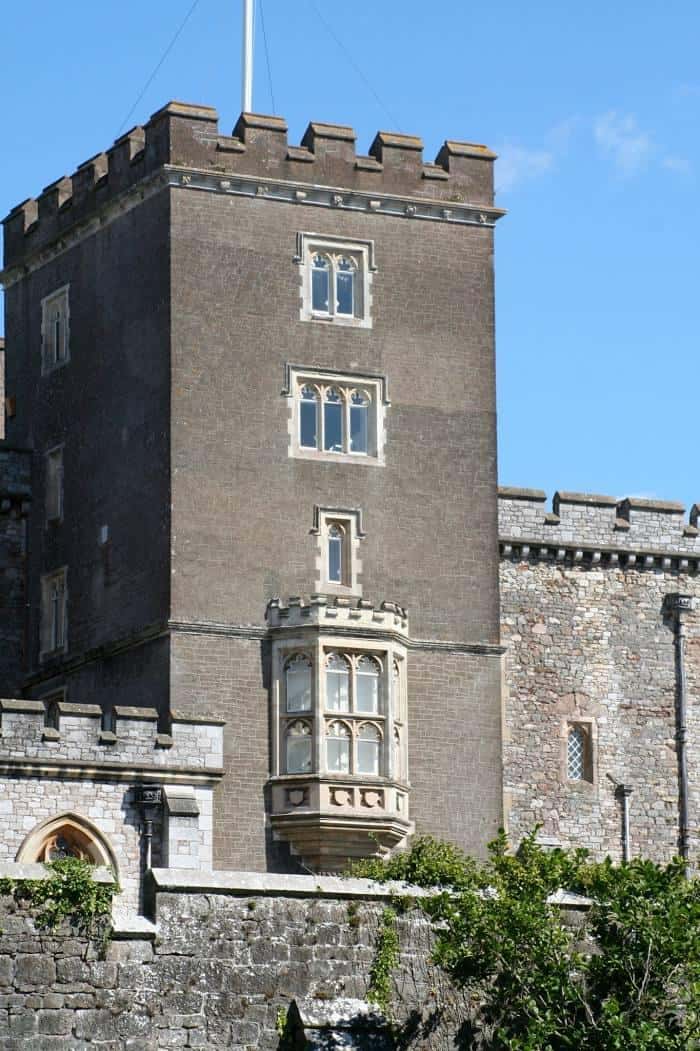 Powderham Castle is an amazing venue that has over 600 years of rich history. The castle belongs to the Courtenay family, who have preserved it as their home for generations.
Powderham Castle offers a magical setting surrounded by picturesque views and a convenient location, making it a wonderful day out with your family.
Discover the history and secrets of this beautiful estate, as well as its stunning architecture. Allow at least three hours for your visit- you'll want to take time out to explore all the acres of gardens and grounds.
Address: Powderham Estate, Exeter EX6 8JQ
Phone: 1626 890243
Website: http://www.powderham.co.uk/
9. Exmoor Zoological and Conservation Centre
4.5 ★★★★★(2,075 reviews)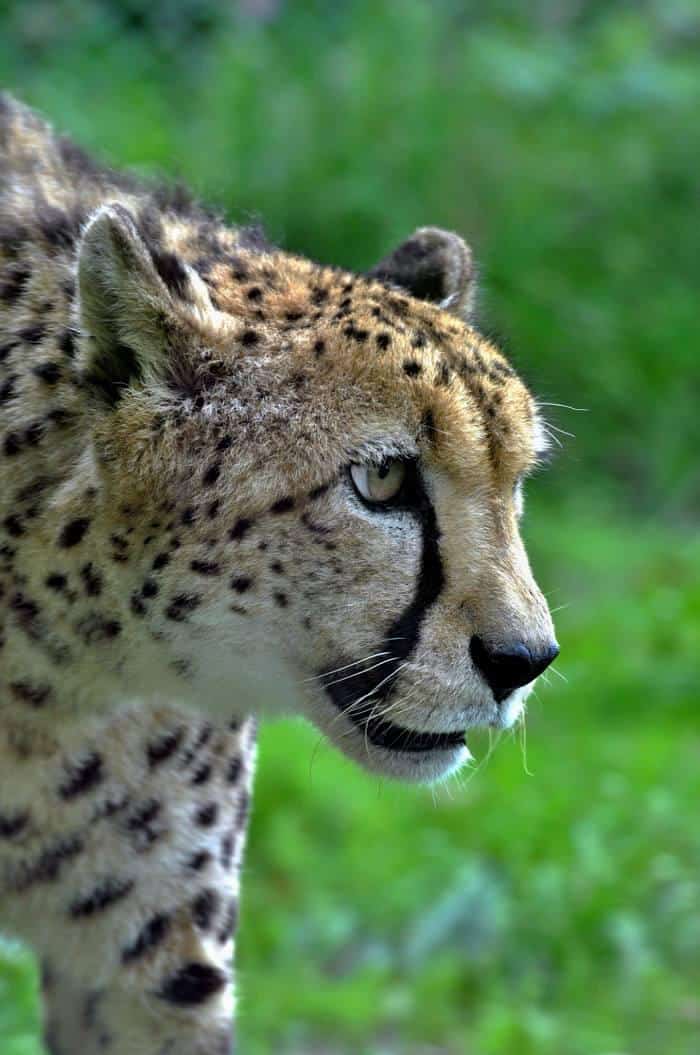 The Exmoor Zoo is a safe, family-friendly place to visit. The zoo has established a good rapport with the North Devon community and offers guests an interactive experience that allows for hand-on activities like holding animals and going to insightful talks about them.
There are many interesting animal species at the zoo, including pumas, black leopards, monkeys galore, tapirs, Ursus maritimus (which is what they call polar bears), and fishing cats, among others, in addition to some more unusual ones like tamandua's or singing dogs, which can all be experienced during your day out.
You're never quite sure what you're going to see when you go, but whatever it might be, visiting this living spot will certainly be worth your time.
Address: Twitchen Lane South, Stowford, Bratton Fleming, Barnstaple EX31 4SG
Phone: 1598 763352
Website: http://www.exmoorzoo.co.uk/
10. Lynton & Lynmouth Cliff Railway
4.7 ★★★★★(4,792 reviews)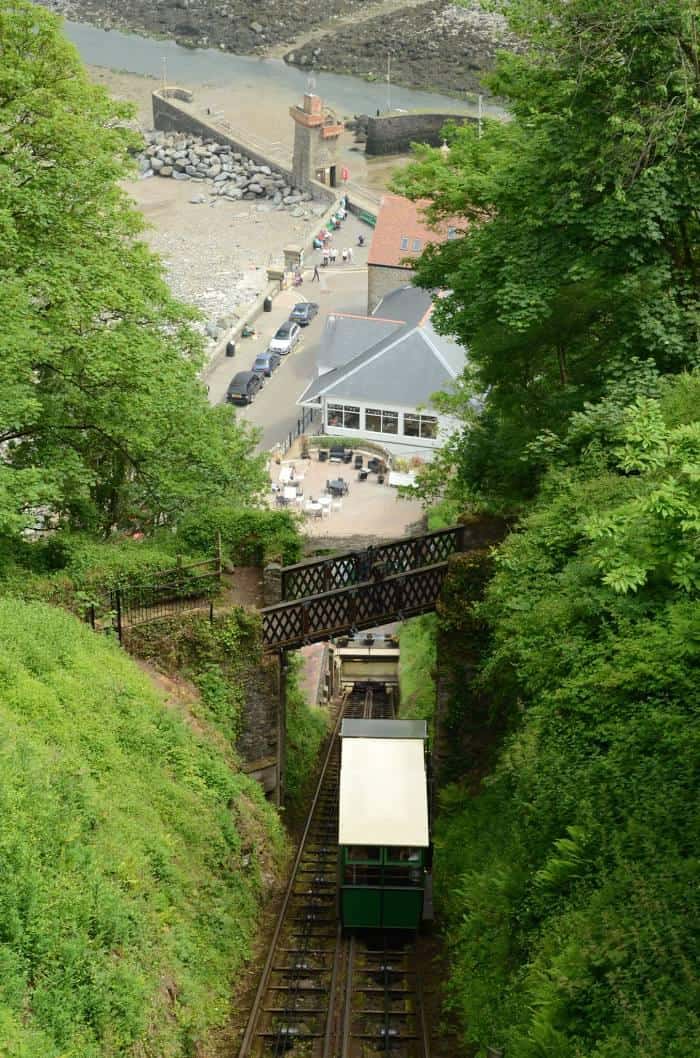 Take a ride on the Lynton and Lynmouth Cliff Railway to see stunning views of North Devon's coastline. The railway has been operating since 1890, where you can be at either end; Lynmouth in the valley or Lynton perched high overhead, 500 feet above sea level.
You will experience what is considered one of Britain's steepest, fully water-powered Victorian railways. The Cliff-Top Café is perched high on the clifftop with incredible views across Lynmouth Bay.
Visit this great Western railway and enjoy what is perhaps the most beautiful location for tea in Southwest England. The café offers menus prepared by chefs who have years of experience in catering to all dietary requirements.
Address: Lee Rd, Lynton, Lynmouth EX35 6HW
Phone: 1598 753486
Website: http://www.cliffrailwaylynton.co.uk/
11. Exmoor National Park
4.8 ★★★★★(4,501 reviews)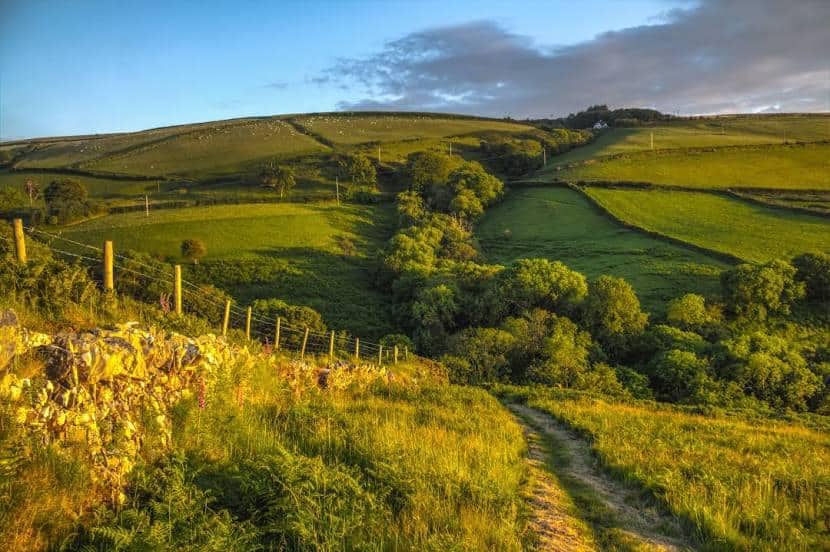 The Valley of Rocks, located within the 55 kilometers of coastline in this National Park, creates a sense of dramatic tension. Located on the North coast of Devon, Exmoore National Park presented the very first dark sky reserve in Europe.
Every summer in these surrounding acres- the western gorse (a purple shrub), ling, and bell heather (purple plants)- come alive with amethyst-hued flora. The traditional upland landscapes are emphasized by authentic historic farmsteads, and quaint villages like Dunster are reputed to be one which has been preserved well as a medieval village that is home to their castle, yarn market, or dovecote.
The Exmoor National Park is home to a variety of wildlife, including elusive otters, majestic deer, over 250 bird species, and some of the United Kingdom's rarest butterflies and bats.
Address: Dulverton TA22 9HL
Phone: 1398 323665
Website: http://www.exmoor-nationalpark.gov.uk/
12. Woodlands Family Theme Park
4.4★★★★☆(3,631 reviews)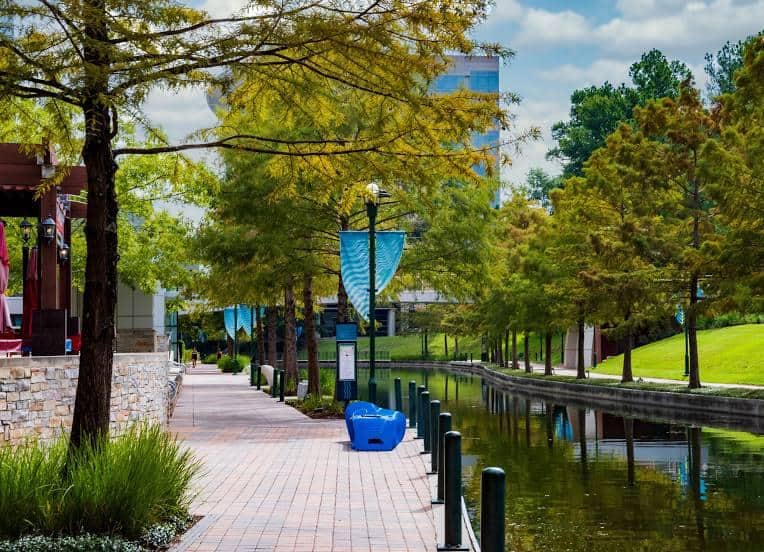 Woodlands offers rides and attractions that will keep your whole family entertained- there's something for everyone to enjoy!
For a day out you'll never forget, come see us at our beautiful Woodland location with 11 giant Playzones. Join Super Hero and his sidekick Super Nutty who are ready to take you up high bridges and down fast water slides. Enjoy the thrilling vertical drop of the Avalanche, and cool off on the West's fastest watercoasters.
The Zoo-Farm is a great place where you can find 100s of family favourites and exotic animals.
Address: Woodlands Leisure Park A3122, Totnes TQ9 7DQ
Phone: 1803 712598
Website: https://www.woodlandspark.com/
13. Dartmoor Zoo
4.4★★★★☆(3,033 reviews)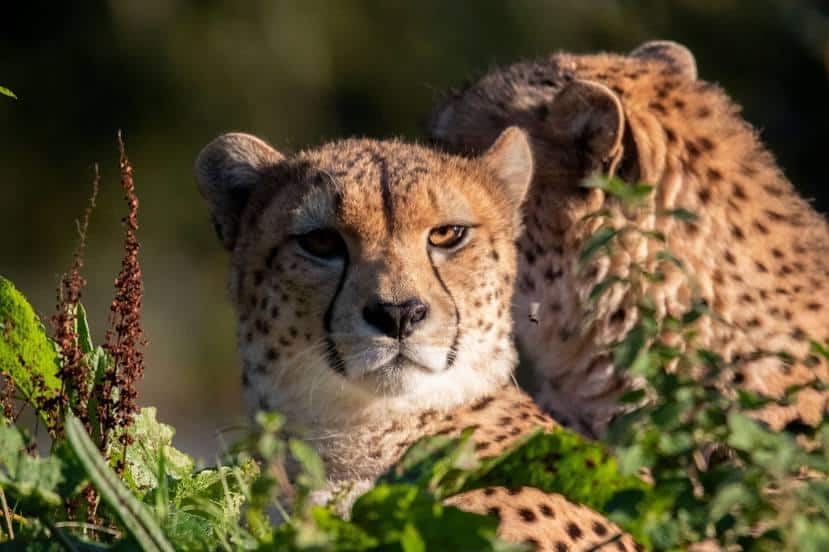 At Dartmoor Zoo, you'll find a fantastic collection of animals, including tigers, lions, cheetahs and jaguars. Alongside these are other animals, including lynxes and racoon dogs.
There's also an insect hall as well as some reptiles on display. The park is open to the public and has plenty of open spaces for children to run free. Visitors are welcome to bring a picnic with them.
If you're feeling peckish, you can stop by the cafe/kiosk for coffee and cake before continuing on your journey. The restaurant also serves fresh food from local produce.
Address: Sparkwell, Plymouth PL7 5DG
Phone: 1752 837645
Website: http://www.dartmoorzoo.org.uk/
14. Woolacombe Beach
4.8 ★★★★★(2,664 reviews)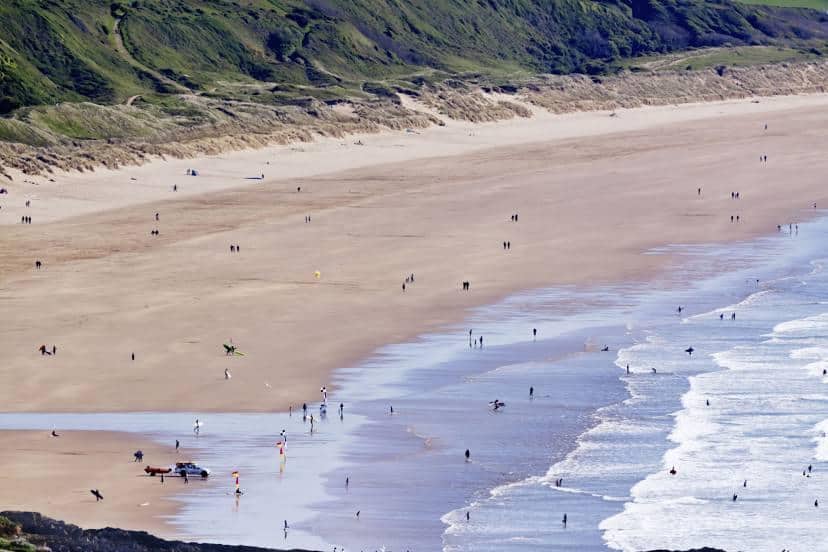 Woolacombe is home to one of the loveliest beaches in Wiltshire, and it's easy to see why it has won so many awards. Woolacombe beach attracts large crowds during summer as well as surfers from all over who enjoy the shoreline and village nearby.
The beach is long, so it offers a variety of quieter spots even during the height of summer. Lifeguards are on duty to make sure all family members have safe swimming conditions, and surfers come from all over the country for some great waves that can be found here.
Dogs are welcome on the beach year-round, but there may be restrictions in some months due to high temperatures.
Address: Dulverton TA22 9HL
Phone: 1398 323665
15. Beer Beach
4.6 ★★★★★(2,651 reviews)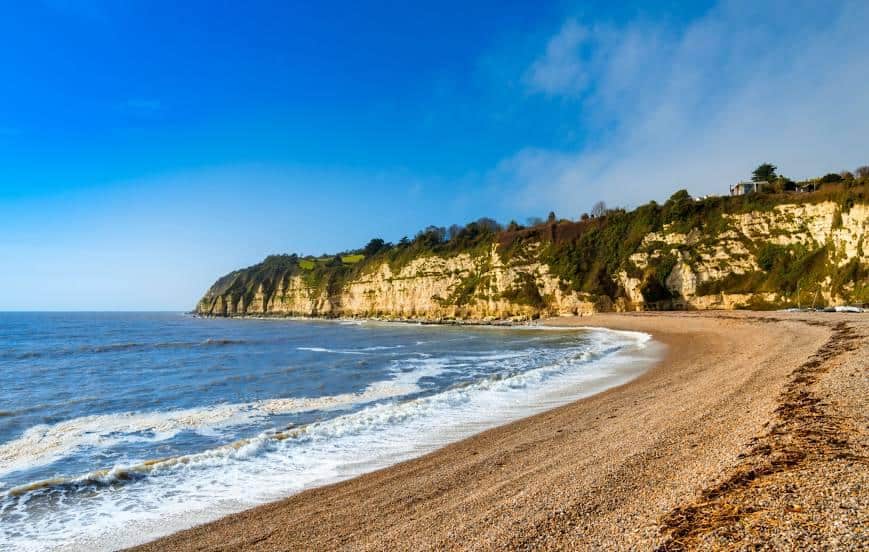 Beer Beach is a family-friendly beach that's close to Seaton town and makes for an exciting day out when you're in the area. It has beautiful views of sloping cliffs and limestone formations on one side, which leads into low tide shingle beaches ideal for a relaxing stroll.
Beer Town still retains its smuggler heritage because it was once home to many pirates who would come ashore with their illegally smuggled goods from as far away as France, Spain and Portugal.
There are also trips available for mackerel fishing. From there, you can walk along the Coast Path towards Branscombe or head inland from Dorset all the way down past East Devon.
Address: Summerleaze Farm, Axminster EX13 7RA
Phone: 1297 34472
16. Seaton Tramway
4.6 ★★★★★(2,536 reviews)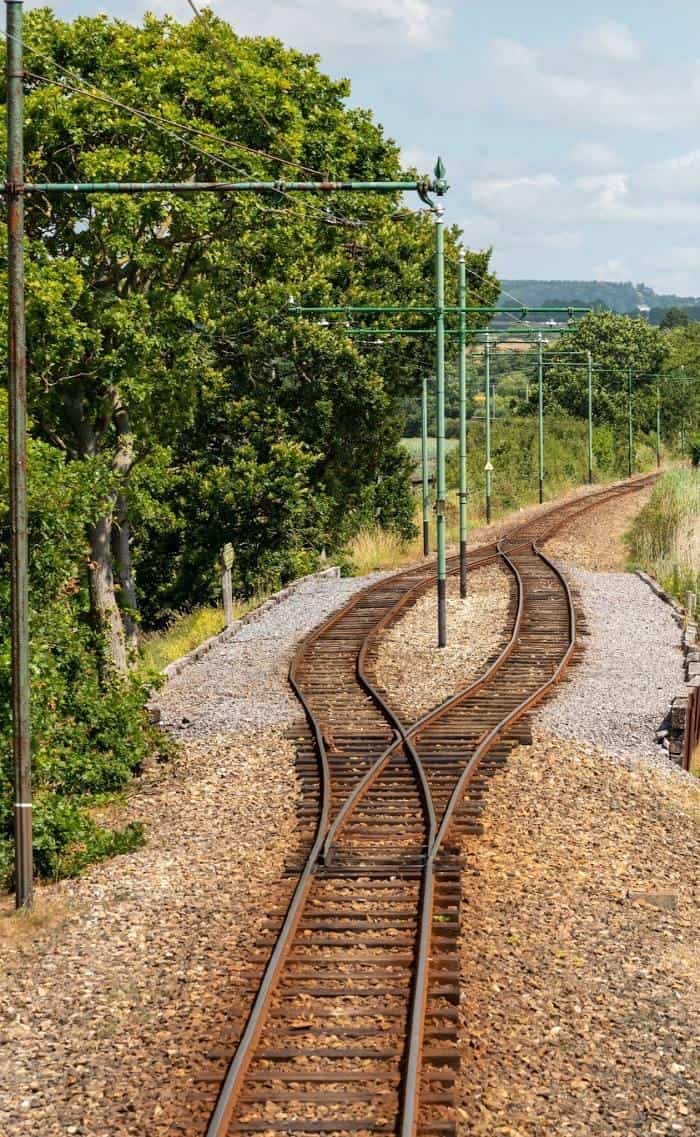 The Seaton Tramway is a great way to see the estuary and take in the amazing views. You can get on top of an open tram or go inside them when it's wet outside with enclosed saloons, plus there are plenty of other things to do like our gift shop at Colyton Station that has different gifts and souvenirs.
The cafe food we serve at Tramstop Café, made from fresh ingredients around Devon, is also worth checking out.
With an array of exciting and educational experiences, including weddings, children's birthday parties, and corporate functions – the Tramway can accommodate any request.
Address: Tramway, Harbour Rd, Seaton EX12 2WD
Phone: 1297 20375
Website: http://www.tram.co.uk/
17. Buckfast Abbey
4.7 ★★★★★(2,523 reviews)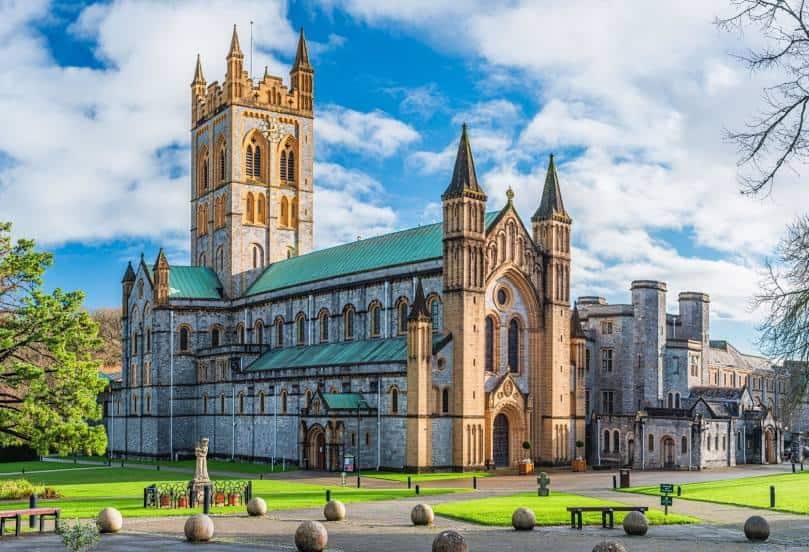 Buckfast Abbey is the heart of our site, and it's been in existence since 1018 AD. The Monastic Community lives here at times throughout the day.
This place is historic-the original Abbey was founded by King Cnut back in 1020 AD. Today, Buckfast abbey resembles a thriving complex with buildings that have been brought to life for years now so as to help monks achieve their goal, which is to be a national centre of witness to God and Christianity (Roman Catholic).
To reach this end, hospitality has always been valued among themselves, and they welcome hundreds of thousands yearly visitors each year who want nothing more than an escape from all those hectic everyday worries while only minutes away from A38.
Address: Buckfastleigh TQ11 0EE
Phone: 1364 645500
Website: http://www.buckfast.org.uk/
18. South Devon Railway – (Buckfastleigh, Station)
4.6 ★★★★★(2,290 reviews)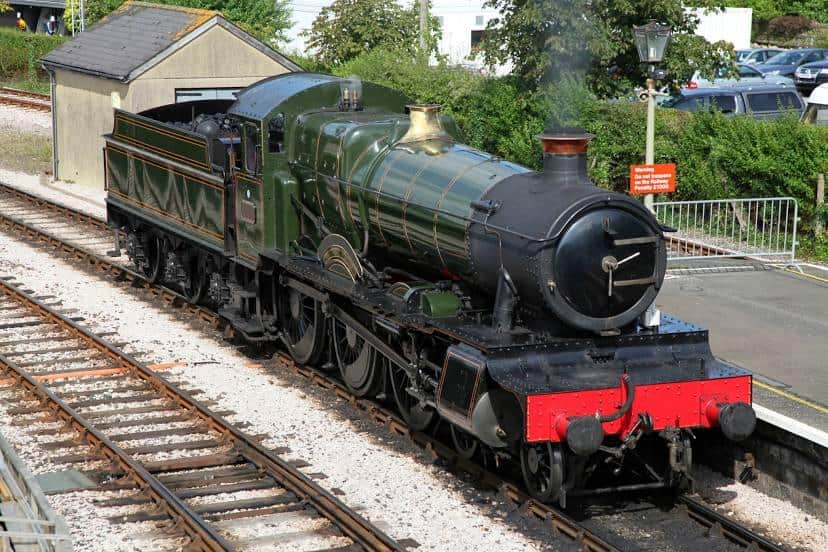 The South Devon Railway is a great way to experience the beautiful countryside of Devon. Glowing, historic steam engines haul trains filled with excited passengers as they make their trip between Totnes Riverside and Buckfastleigh.
The line runs next to the river Dart for the majority of the journey – through the hidden countryside with rich and exquisite wildlife.
Visitors can enjoy a walk by the river with such attractions as gardens, workshops and historic locomotives. Buckfastleigh also offers a museum and refreshment rooms for your enjoyment. On select days, visitors are treated to a miniature railway or garden railway too.
Address: The Railway Station, Buckfastleigh TQ11 0DZ
Phone: 1364 644370
Website: https://www.southdevonrailway.co.uk/
19. Combe Martin Wildlife & Dinosaur Park
4.3★★★★☆(2,204 reviews)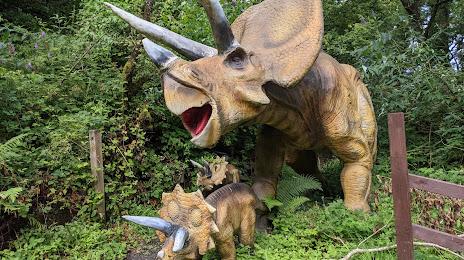 An adventure to Combe Martin is absolutely necessary. Nestled in the depths of a valley, this park is Devon's very own place for prehistoric creatures and wild animals.
You will be astonished by natural cascading streams as well as strains of bamboo, tropical trees and flowers that lurk among foliage where you can find some dinosaur animatronics.
Combe Martin Wildlife and Dinosaur Park is home to a variety of exotic animals, including baboons, African lions, capybara(a type of rodent), gibbons, lemurs (primates native to Madagascar), penguins, sea lions, and meerkats (small mammals found in Africa's Kalahari Desert region)
Address: Combe Martin, Ilfracombe EX34 0NG
Phone: 1271 882486
Website: http://www.cmwdp.co.uk/
20. The Milky Way Adventure Park
4.5 ★★★★★(2,085 reviews)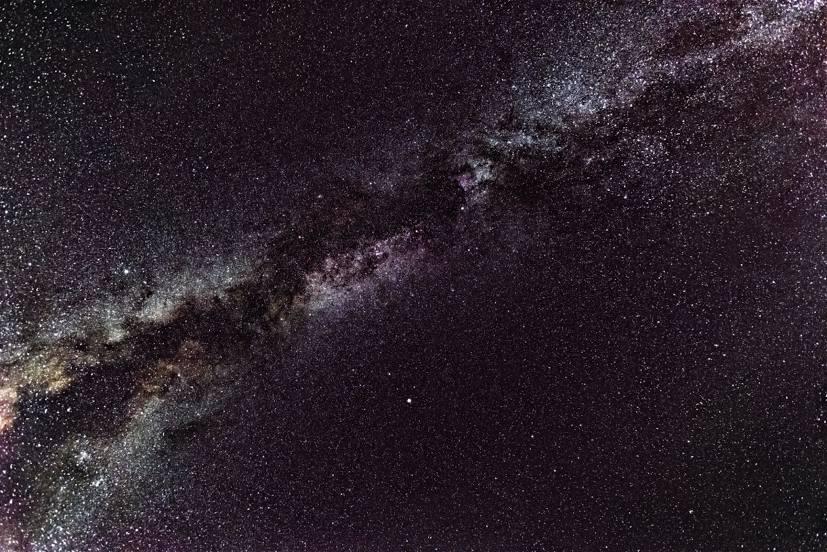 The Milky Way Adventure Park is the perfect place to spend a day with your family. It's full of indoor activities and fun outside.
There are new 2020 additions, like the Ninja Stars arena designed for people of all ages – whether you're working on improving coordination or just playing tag.
Roll down the Gravity Rider donut slide and get a bump on the Dodgems before making it through the maze and mucking around in North Devon's largest indoor adventure play area. Ziggy's Blast Quest ride is an interactive, entertaining experience for visitors of all ages.
Address: The Milky Way Adventure Park, Bideford EX39 5RY
Phone: 1237 431255
Website: http://www.themilkyway.co.uk/
21. Valley of Rocks
4.8 ★★★★★(1,944 reviews)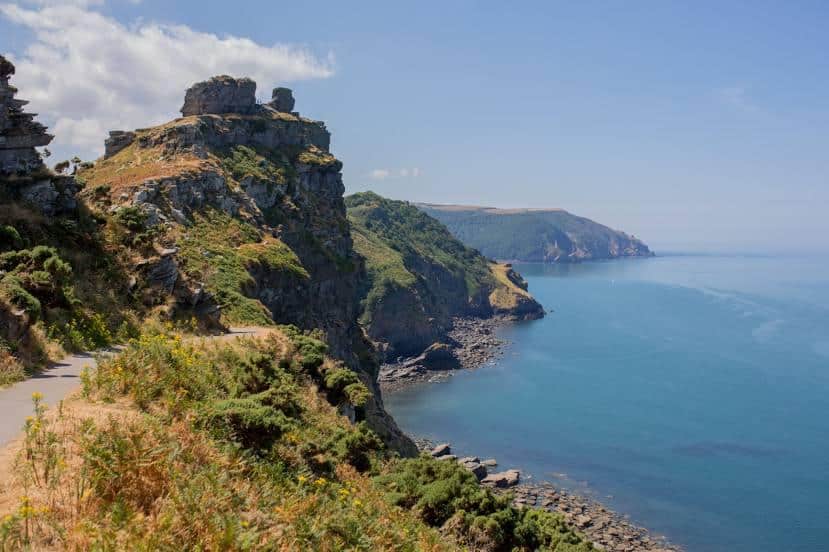 The Valley of the Rocks is an awe-inspiring section of the coastline on Exmoor. The landscape here never fails to disappoint, with plenty of interesting and varied things to see as you explore.
As soon as you arrive on the deep valley floor, steep craggy cliffs on either side will loom above you. Reach for them and climb up, breathing in the salty sea air along the way – until, at last, your reach an observation point pointing out over this spectacular view of nature's seascape below: whatever the color or intensity that surrounds it from day to day.
This incredible landscape is also one of the many gorgeous sites that are passed on the journey of the renowned South West Coast path. The South West Coast path passes the valley of rocks while making its way along the South Devon coast.
Address: S W Coast Path, Lynton EX35 6JH
Phone: 20 3564 5464
22. Dawlish Warren Beach
4.6 ★★★★★(1,828 reviews)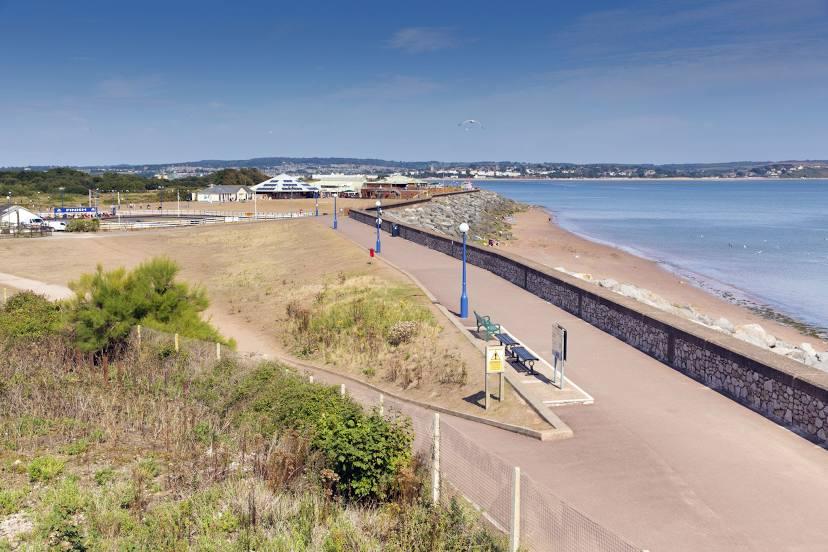 Dawlish Warren is a bustling seaside town that offers the perfect mix of natural beauty and quality family experiences. Along with amusement rides, golf, and go-karts, there are many water sports available as well.
In addition to this, you can also hire beach huts on a weekly basis or just daily from Dawlish Warren's part of the beach, which has gorgeous views of Exeter in summertime (especially at night).
It is not uncommon for there to be outdoor events with entertainers for children during the summer season where they will offer firework displays too.
Address: Princetown, Yelverton PL20 6RR
Phone: 1822 322130
Website: https://www.dawlishwarren.com/
23. Stover Country Park
4.6 ★★★★★(1,809 reviews)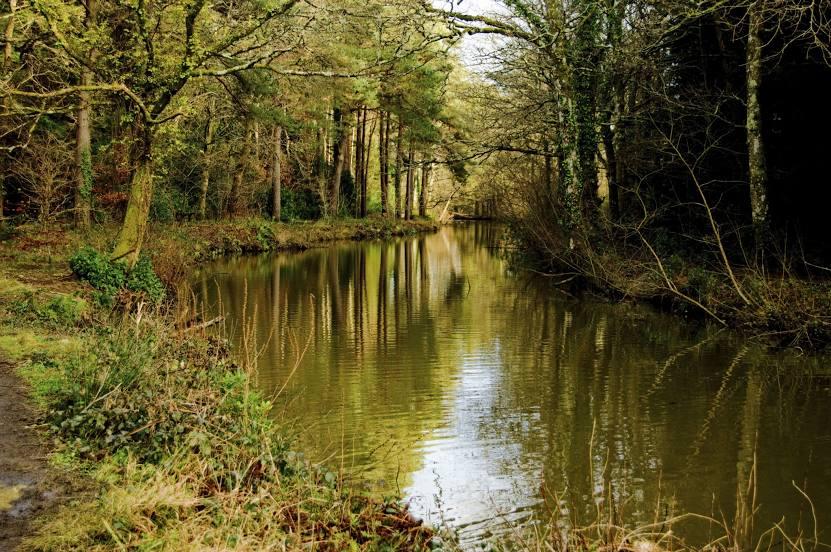 At the park, you'll find a variety of wildlife, including birds and tiny mammals. It's also classified as a location of special scientific interest, which means it is protected to preserve its geology and wildlife.
The showstopper on this site is Stover Lake- a lovely place to take an afternoon or morning stroll around the lake's border. There are three resting points along the lakeside as well as bird watching hides, making it perfect for spotting a number of different types of birds.
Stover Trail is a traffic-free, multi-use trail that links Newton Abbot and Bovey Tracey. It passes alongside Stover Country Park, which is surrounded by apple orchards, meadows, and tranquil woodland, making it an excellent place to hike with your dog.
Address: Newton Abbot TQ12 6QG
Phone: 1626 835236
Website: https://www.devon.gov.uk/stovercountrypark/
24. Pennywell Farm
4.8 ★★★★★(1,774 reviews)
Join in with these farm activities and much more. This is where you'll find all of our celebrity pets. Our world-famous miniature pigs come to the front of their pen for pig racing, deer feeding time kicks off at ten thirty am every day except Mondays when we feed the cows instead (they are back by 11 pm), and no visit would be complete without a friendly highland cow.
With alpacas, lambs, and goat kids waiting outside on sunny days, our busy ferrets need lots of love too, as you will see them running around chasing each other through their cage or rolling across your feet to steal your attention from anything else.
Come meet Connery – an old retired horse who enjoys his chats with visitors – as well as plenty of pretty ponies for those equine lovers out there.
Address: Lower Dean, Buckfastleigh TQ11 0LT
Phone: 1364 642023
Website: http://www.pennywellfarm.co.uk/
25. Dartmouth Castle
4.5 ★★★★★(1,753 reviews)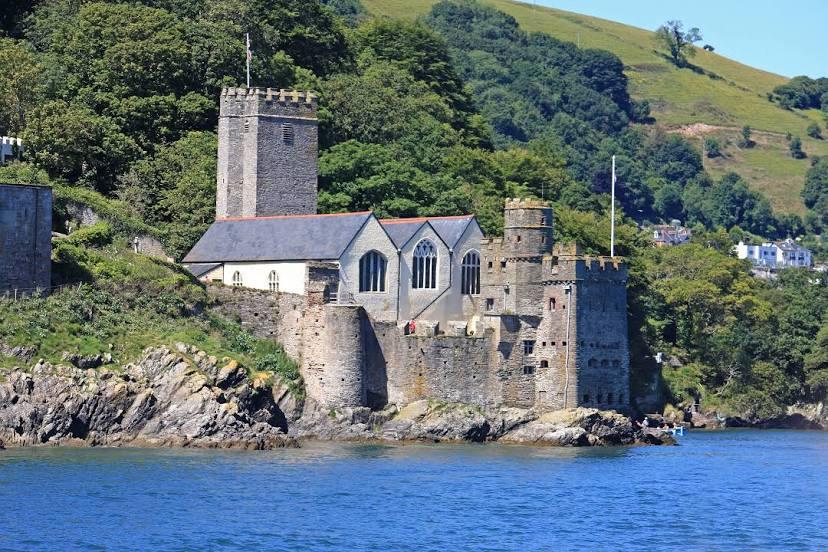 The 14th century saw the construction of Dartmouth Castle, which has guarded the entrance to River Dart since then. The castle was built with ship-sinking cannon right from its beginning.
It is a historical gem as well as an indomitable fortress and a great family day out regardless of the weather or time frame. Taking a tour of this historic building is quite reminiscent of the time when, in order to keep their wealth and wares safe, merchants had to take serious measures.
Some ways they did this was by installing iron chains between Dartmouth and Kingswear Castle, which created physical barriers that prevented invaders from entering England's oldest town.
Address: Castle Rd, Dartmouth TQ6 0JN
Phone: 370 333 1181
Website: https://www.english-heritage.org.uk/visit/places/dartmouth-castle/
26. Sandy Bay Beach Blue Flag Winner 2019
4.6 ★★★★★(1,728 reviews)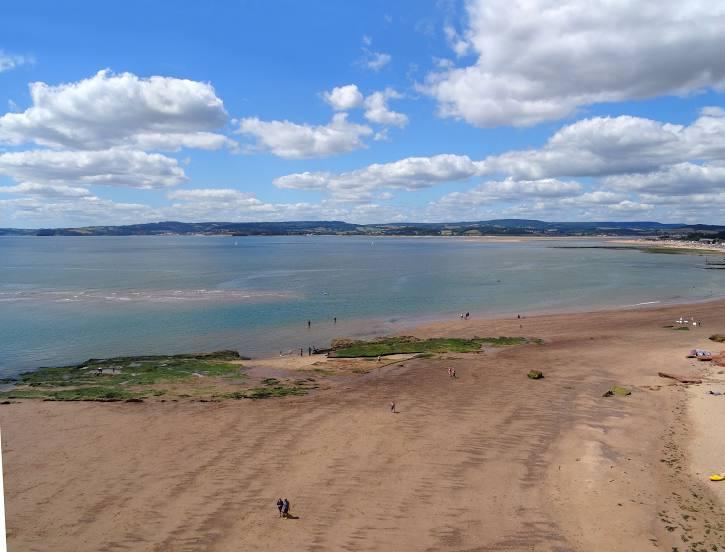 Sandy Bay isn't just a sandy beach. It is backed by high cliffs and set in what feels like a secluded bay, offering many exquisite views and backgrounds for irreplaceable family photos.
However, toward low tide, it becomes an endless stretch of sand that stretches all the way to Exmouth, nearly two miles away- not too far from this beautiful coastal town. This stretch is truly something to behold and makes for a lovely place to stroll on the sand.
Sandy Bay's close proximity to Exeter means you can hit up numerous events here throughout the summer season, including one of our favorite festivals.
Address: Summerleaze Farm, Axminster EX13 7RA
Phone: 1297 34472
27. Canonteign Falls
4.7 ★★★★★(1,656 reviews)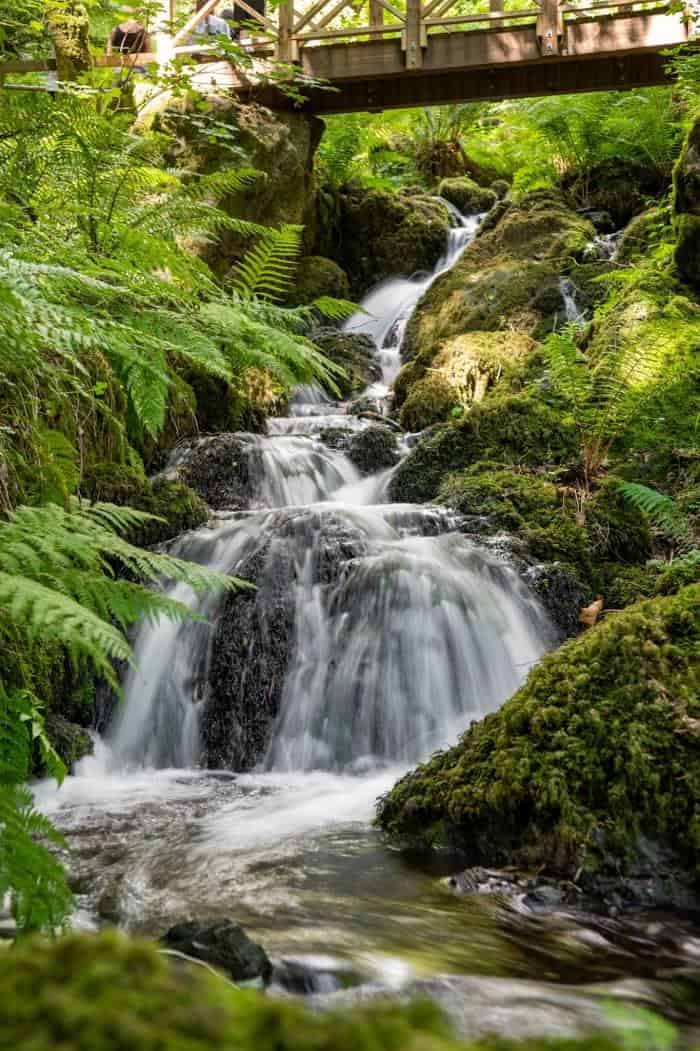 Why not visit us for a peaceful walk among the waterfalls and lakes and family fun in our gardens and playgrounds. Escape from crowds of people with ease since we're located on nearly 90 acres of parkland, as well as woodland.
Set amongst beautiful Dartmoor National Park, Canonteign is also a must-see for Devon folk – there are walks to suit all ages and abilities. From gentle strolls around the lakes nearby to challenging hikes up to its highest waterfall at over 100 feet high, the fresh air here really makes you relax while making your heart rate go up.
Canonteign Kitchen is a great place to go for delicious homemade food with an outdoor area and table seating inside. You can also enjoy the fresh air in warmer weather by sitting outside of the restaurant.
Address: Exeter EX6 7RH
Phone: 1647 252434
Website: http://www.canonteignfalls.co.uk/
28. Buckfast Butterfly Farm and Dartmoor Otter Sanctuary
4.5 ★★★★★(1,451 reviews)
If you want to experience being up close and personal with these beautiful creatures, head over to Dartmoor Otters and Butterflies Sanctuary. You'll be able to meet the otters in their natural habitat while having an educational day out.
Learn about endangered species, the reintroduction of otters in Devon, and the conservation work at Buckfastleigh. They have a specially designed habitat, which features native tropical butterflies like the Red-headed Bumblebee that you can learn about and enjoy.
Three otter species can be found at the esteemed otter sanctuary. Visit the North American otters, the native British otter, and the Asian otter and have a truly insightful experience.
Address: Station House, Dart Bridge Rd, Buckfastleigh TQ11 0DZ
Phone: 1364 642916
Website: http://www.ottersandbutterflies.co.uk/
29. Quince Honey Farm
4.4★★★★☆(1,408 reviews)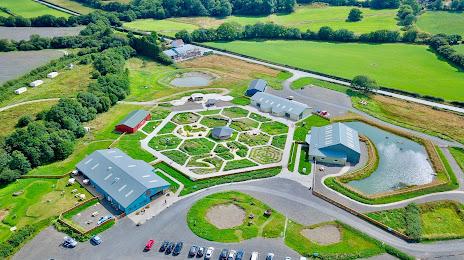 Come and visit Devon's working honey farm, which is set on over 40 acres. There are beautiful landscapes. The beeswax candle-making process is explained to you during your visit while being given a guided tour of the Honey Factory.
To help relieve stress, there are other activities that can be done – like tasting honey (they offer samples) and creating your own beeswax candles. Walking around outside surrounded by the blooming flowers will also improve moods.
Take a walk outside and enjoy the Meadow Trail or the Pollinator Path by strolling along the wildflowers.
Address: Aller Cross, South Molton EX36 3RD
Phone: 1769 572401
Website: https://www.quincehoneyfarm.co.uk/
30. Barricane Beach
4.7 ★★★★★(1,405 reviews)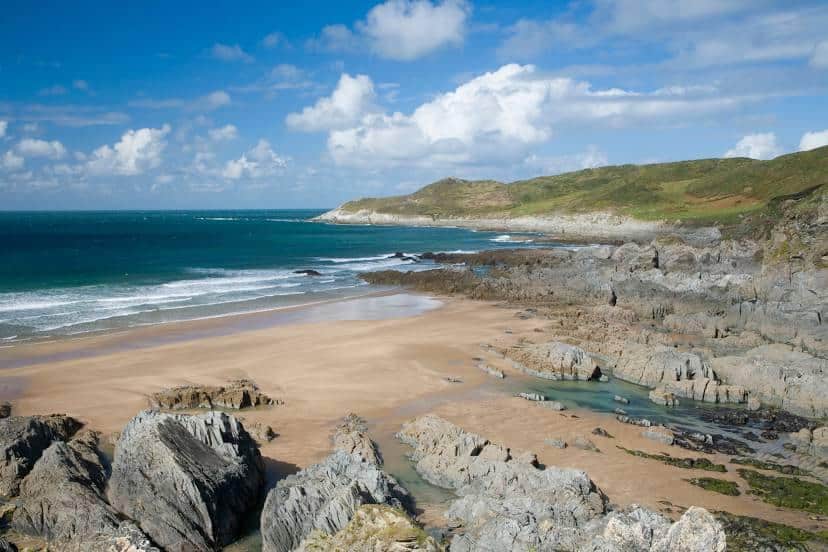 On the North Devon coast, there is a cove famous for its natural beauty. In this cove, you can find lots of cowrie shells and other exotic sea shells in near-perfect conditions.
These are said to have come from across the Atlantic Ocean on a Caribbean island thousands of miles away; they drop out at this special place north of Barricane and then drift into one another like beautiful shapes above the seafloor where nobody has disturbed them before.
People can take a short walk from Woolacombe's shops and car parks, as well as having their dogs at Barricane. It is safe for swimmers and surfers that might be wary of high tides.
Address: Exeter EX6 7RH
Phone: 1647 252434
31. World of Country Life
4.7 ★★★★★(1,379 reviews)
At the World of Country Life, you can explore lots of different animals. It has been awarded numerous awards in recognition for its commitment to providing a family-friendly farm experience that is both educational and fun.
With such diversity at the facility, there are likely some things you haven't tried before but will be glad to find out about when visiting. The amazing variety also means that it might just have something new or exciting on offer each time you visit.
With a myriad of indoor and outdoor amusement, your day will be filled with fun! There are endless memories to take home when you join us in our attractions. Adults and kids alike can enjoy a full day at the park or on the beach – whatever comes their way.
Address: W Down Ln, Sandy Bay, Exmouth EX8 5BY
Phone: 1395 274533
Website: https://www.worldofcountrylife.co.uk/
32. Haytor Rocks Dartmoor
4.8 ★★★★★(1,340 reviews)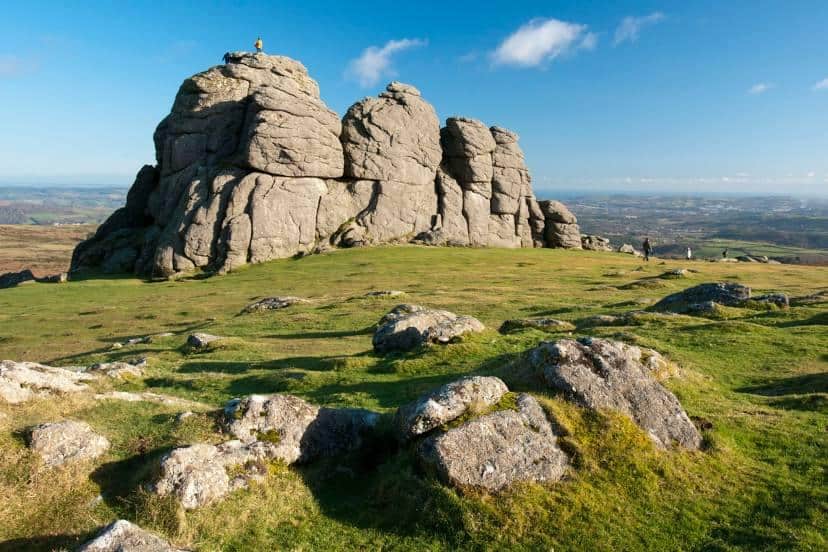 This is a massive outcrop of granite on Dartmoor. The rocks are known as Tor's, which refers to the fact that it's shaped like a mountain top with two peaks and lit up at night by an eerie green glow coming from the veins of quartz that run through its surface.
Haytor Rock isn't the highest on Dartmoor in Southern England, but it's definitely one of its most impressive parts and easily accessible too. Haytor Rocks, one of the most extraordinary landmarks in Devon, is situated on a coastal outcrop.
Its grand western outcrop is better called Low Man; it has a huge cliff face that descends vertically down to green lands below.
Address: Haytor Vale, Newton Abbot TQ13 9XS
Phone: 370 333 1181
33. National Trust – Buckland Abbey
4.6 ★★★★★(1,312 reviews)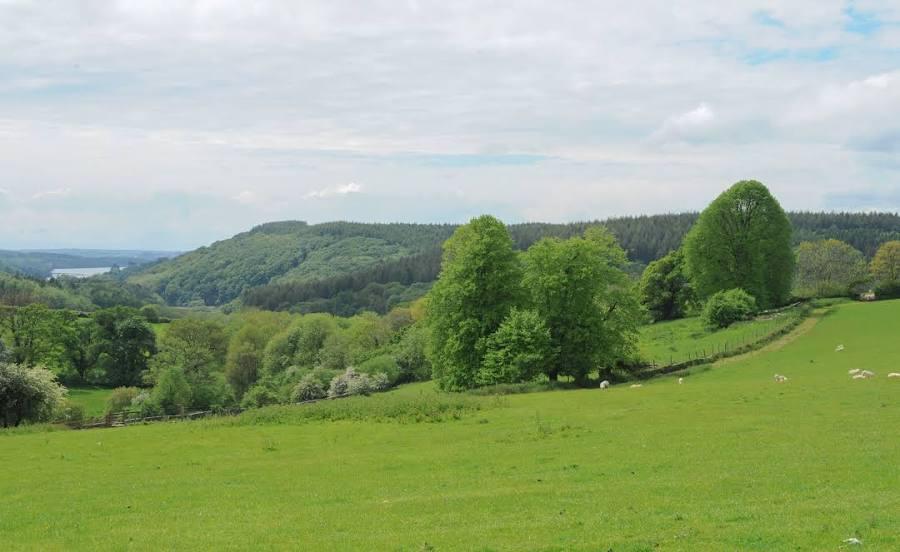 Buckland Abbey is a perfect retreat for families. Its lush grounds, stonewalled gardens, and woodland walks are an ideal escape from the city or work-filled existence.
It's pretty close to Dartmoor, being less than half an hour's drive away. Unlike other abbeys, which have been converted into hotels and restaurants in recent years, Buckland Abbey remains open to visitors all year round.
The National Trust has helped conserve these lands and made them accessible for visitors to explore. Visitors can now see more than seven centuries of history in the rooms of the Abbey, on the estate's grounds, and in meadows and orchards around it.
Address: Yelverton PL20 6EY
Phone: 1822 853607
Website: https://www.nationaltrust.org.uk/buckland-abbey
34. National Trust – Lydford Gorge
4.8 ★★★★★(1,310 reviews)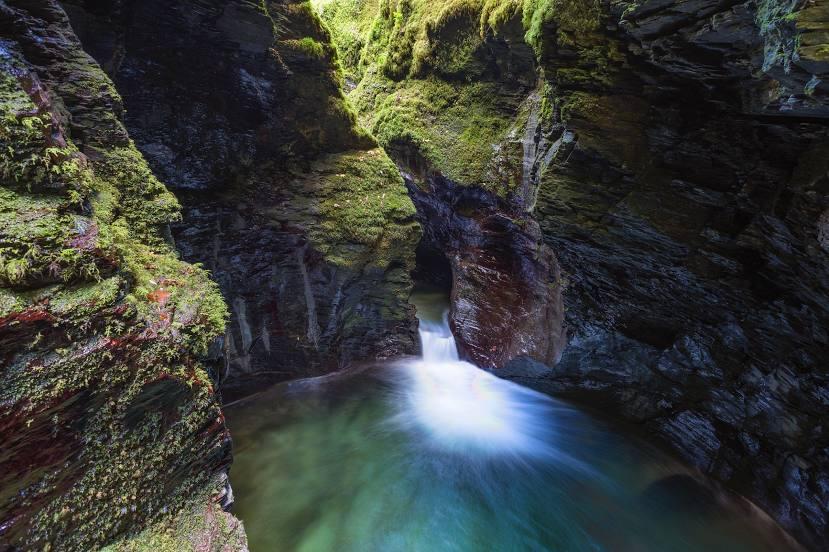 The Lyd Gorge has a range of walking trails and activities that suit everyone. There's two tea-rooms for refreshments and essentials, as well as shops for goodies later on in the day.
If you're feeling extra energetic, try some challenging walks or even an exciting activity like white water rafting. Nestled on the edge of Dartmoor, Lydford Gorge offers not just a chance to explore nature but also an opportunity to see some amazing forests, waterfalls and rock formations.
The forest bathes the body in its natural energy and soothes all of your senses, including sight, sound, smell and touch. You may wish to try some sensory experience at one of our locations for stress relief.
Address: Lydford, Tavistock, Okehampton EX20 4BH
Phone: 1822 820320
Website: https://www.nationaltrust.org.uk/lydford-gorge
35. Becky Falls Ancient Woodland Park
4.5 ★★★★★(1,239 reviews)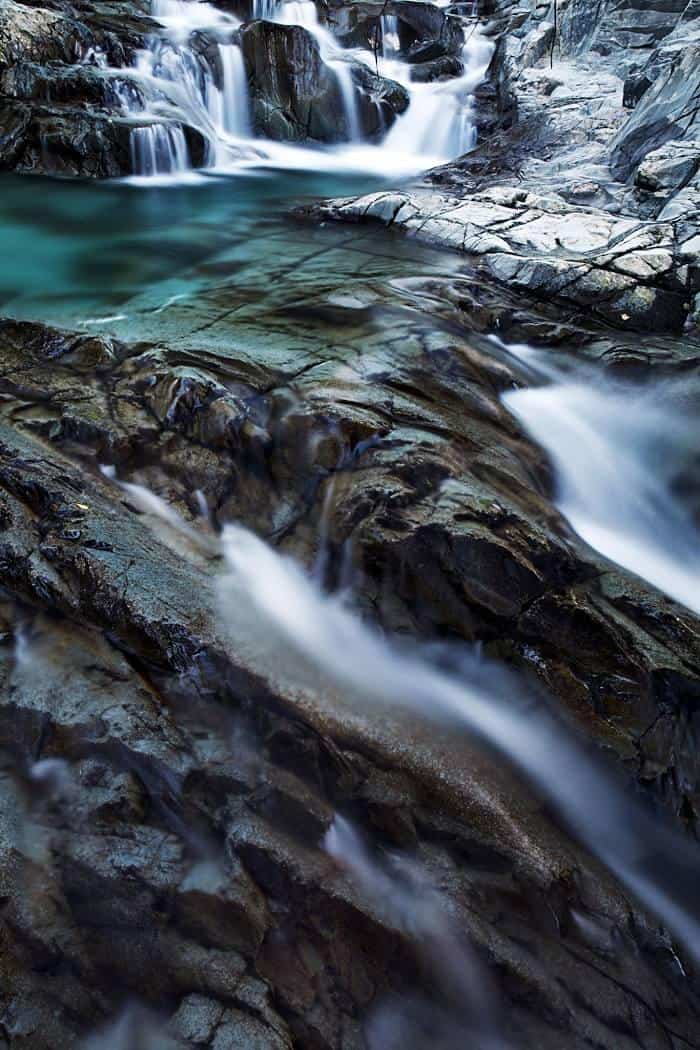 Walk through 50 acres of woodland, streams, and wildlife at the heart of this park. You can choose from a range of trails with varying degrees of difficulty – ranging from gentle to rugged.
Explore our Blue Trail or Red Trail if you're interested in seeing some natural beauty and history in what lies ahead, or take part in one memorable boulder scramble. There are a variety of activities that occur here, including morning Animal Encounter shows, which feature animals from the Wildlife Ranch.
Meet the Keeper sessions to learn more about our resident animals during feeding time or their favorite things to do. It is impossible for any session at this zoo to be exactly like another.
Address: Manaton, Newton Abbot TQ13 9UG
Phone: 1647 221259
Website: http://www.beckyfalls.com/
36. Watermouth Castle
4.6 ★★★★★(1,214 reviews)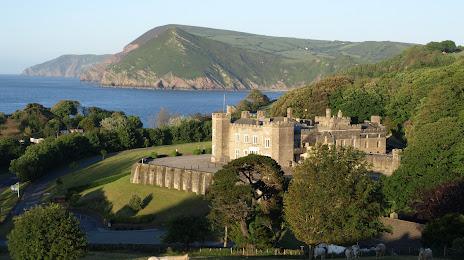 Watermouth Family Theme Park and Castle is a theme park where you can watch fairy tales come to life. The magical scenes are accompanied by instruments that play themselves, such as the piano and banjo.
There are also plenty of attractions like a model railway or dungeon labyrinth set in beautiful natural valleys. What makes this place more than just an amusement park? Well, it's North Devon Coast. Say goodbye to the stress and struggle of everyday life. Join us for an unforgettable vacation experience at Watermouth Castle, which will leave you feeling relaxed and rejuvenated from your stay in beautiful gardens and lush green spaces.
Your adventure begins when you take a stroll through the cobbled streets of our medieval castle town before taking in all that is on offer with a visit to our dungeon labyrinths or playing some crazy golf.
Address: A399, Ilfracombe EX34 9SL
Phone: 1271 867474
Website: http://www.watermouthcastle.com/
37. Exmouth Beach
4.6 ★★★★★(1,181 reviews)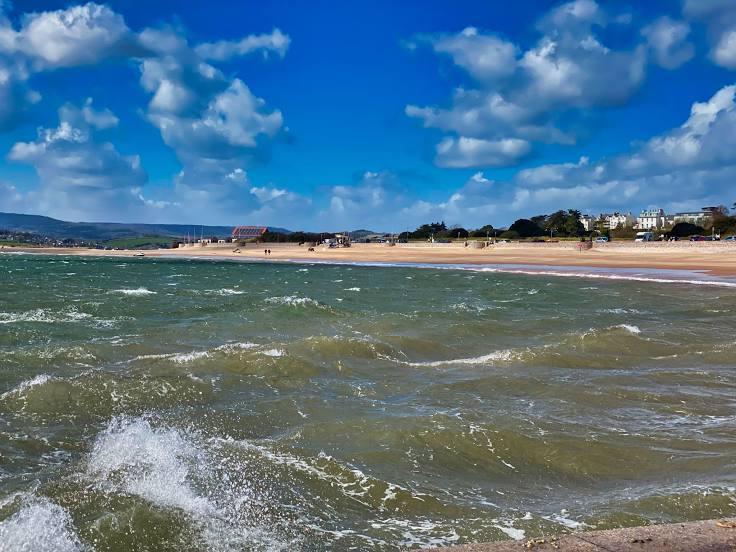 Exmouth Beach is well known for being a pleasant place to visit, and it's the two miles of golden sand that make the beach so unique.
Kayaking, surfing, and stand-up paddleboarding are all popular activities here – making this an ideal vacation spot for many people. Walking through the promenade is always a great time. You have houses, cafes, and pubs to eat at along your journey.
From the Marina, you can walk level from Orcombe Point all the way up to Dawlish and Torbay with wonderful views of them in front of you.
Address: Esplanade, Exmouth EX8 2AZ
Phone: 1647 432400
38. Bicton Park Botanical Gardens
4.6 ★★★★★(1,145 reviews)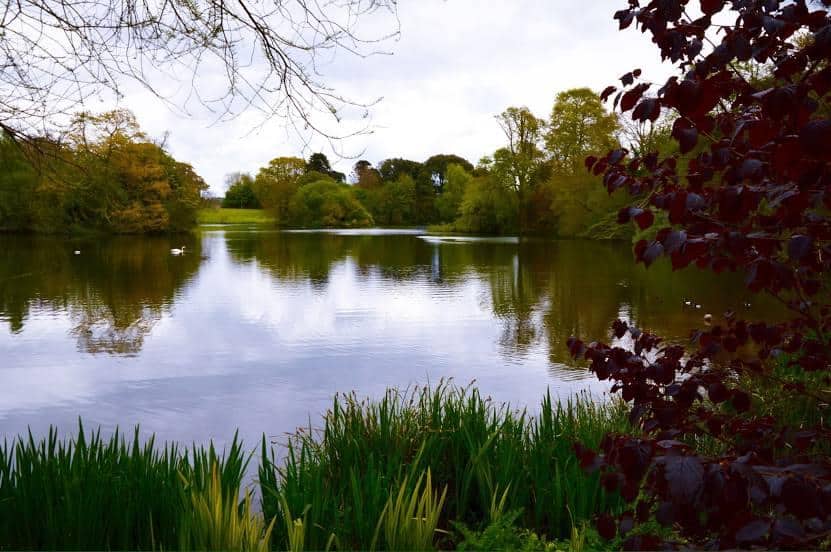 Bicton is an excellent day out because of all the areas they have to offer. There are so many different things for everyone to enjoy, such as lawns, water features, gardens, and more.
You can find a lot of activities and attractions too, such as a children's play area with fun educational games like Bicton Woodland Railway, in which you ride on hand-crafted trains designed by volunteers. Other popular points of interest include the Nuthatch Nature Trail next door, where visitors can experience rural life without leaving town; Countryside Museum, over 100 years old, showcases local history through exhibits that were displayed at two world exhibitions.
The Garden Centre sells a range from pots and plants to annuals or other gardening supplies, plus their restaurant serves mouth-watering food made with seasonal ingredients. You can also grab a bite to eat at the Orangery Restaurant and enjoy its spectacular views of the garden.
Address: Bicton, East Budleigh Salterton, Budleigh Salterton EX9 7BJ
Phone: 1395 568465
Website: http://www.bictongardens.co.uk/
39. Totnes Castle
4.2★★★★☆(1,109 reviews)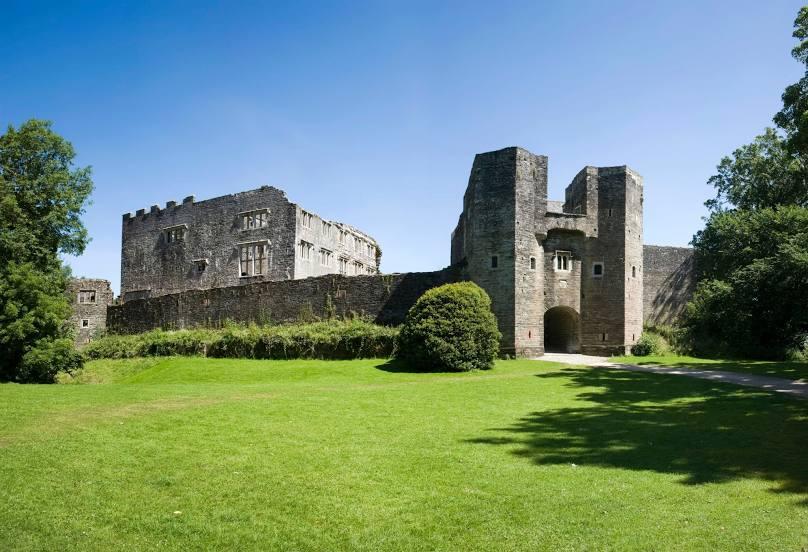 Totnes Castle is a historical fortification that stands high above the town of Totnes in Devon. It was originally built with wood and features a castle keep and curtain wall which stand atop a mound.
The structure also has impressive views over the river Dart as it flows through Totnes towards Dartmouth Bay from its ramparts. The top of the keep offers views over the town, Dart River, and South Devon.
Those who would rather picnic in peace and quiet with a view to enjoy their time there or have enjoyed enough exploring Totnes on one day can walk back into town from here.
Address: Castle St, Totnes TQ9 5NU
Phone: 370 333 1181
Website: https://www.english-heritage.org.uk/visit/places/totnes-castle/
40. National Trust – A la Ronde
4.6 ★★★★★(1,077 reviews)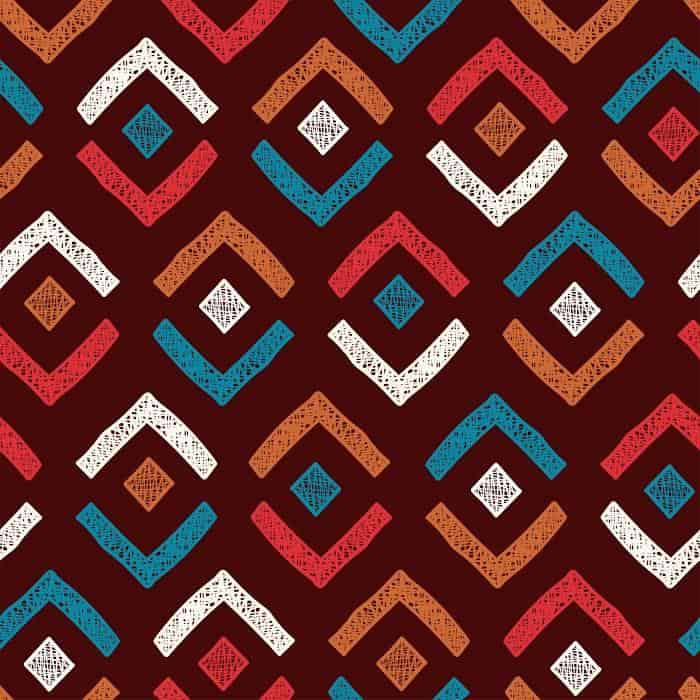 The unusual 16-sided house called A La Ronde stands on a peninsula jutting out over the English Channel. The home was created by two cousins, Jane and Mary Parminter, who were inspired after traveling through Europe.
Spanning three floors, the interior contains mementos brought back from their travels as well as some unique decor like "a feather frieze." Like many other historical sites in England or France that are too fragile to be viewed without specialized equipment at all times, it is shown on closed-circuit television for visitors' convenience.
If you enjoy indulging in the finer arts, A La Ronde is a must-visit site, filled with culture and history and praised for its unique significance.
Address: Summer Ln, Exmouth EX8 5BD
Phone: 1395 265514