Surrounded by deep desert canyons and river gorges, the town of Madras is an outdoor enthusiast's playground!
It also has several unexpected surprises, such as an indoor aquatic center with a lazy river and a waterslide, a Saturday market during the summer, hiking, golf, and a skate park.
Madras is also a great place to base yourself if you'd like to explore some of the neighboring towns. It's close to Culver, the home of Opal Springs and the Cove Palisades State Park.
The Deschutes River is also a hop, skip, and a jump away, where you can find opportunities for fly-fishing and white-water rafting.
If the sound of a holiday here intrigues you, keep reading for a comprehensive list of all the other attractions and activities Madras has to offer.
You'll be glad you did
The 3 Most Popular Things To Do In Madras, Oregon
3. Crooked River Gorge
3.7 ★★★★☆ (6 reviews)
2. Pelton Park
4.7 ★★★★★ (86 reviews)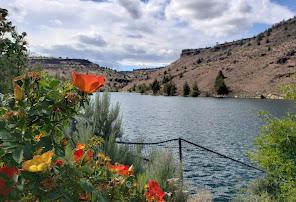 Credit: Jay Lazzaro, Google Maps
Location: 3300 NW Pelton Dam Road Madras OR
Tel: 800 542 8818
Web Address: https://portlandgeneral.com/about/parks-campgrounds/pelton-park
1. Erickson Aircraft Collection
4.8 ★★★★★ (327 reviews)
Location: 2408 NW Berg Dr Madras OR
Tel: 541 460 5065
Web Address: http://ericksoncollection.com/
Final Words:
Thank you for reading our list of the best things to do in Madras, Oregon! We hope it helped you plan the perfect itinerary for your next trip to this fantastic destination. Happy travels!
Join the TouristWire community
At TouristWire, our team works tirelessly to bring you the most comprehensive itineraries and reviews to help you plan your next trip. Don't miss out, join our mailing list and our reviews delivered directly to your mailbox!
!