This small town in Pennsylvania offers visitors a number of things to do. Lake Harmony is home to several restaurants and shops, so visitors can explore the town and stop for lunch.
Families can enjoy plenty of outdoor activities at the nearby Hickory Run State Park, or they can fish or boat on the lake. And for visitors who are interested in history, there is the nearby Old Jail Museum, which houses several rooms and cell blocks through which visitors can wander and experience the old building.
Many visitors come to Lake Harmony to enjoy the beautiful scenery and the wildlife that is found in the area. Whether you want to enjoy a day of hiking or you want to go fishing with your family, there is something that everyone will find enjoyable in this rustic Pennsylvania town.
Read on for some of the best things to do in Lake Harmony, Pennsylvania
The 3 Most Popular Things To Do In Lake Harmony, Pennsylvania
3. Split Rock
4.5 ★★★★★ (76 reviews)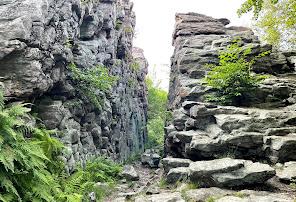 Location: 36 Split Rock Road Lake Harmony PA
2. Hickory Run Boulder Field
4.8 ★★★★★ (911 reviews)
Location: Lake Harmony PA
Tel: 888 727 2757
Web Address: http://dcnr.state.pa.us/stateparks/findapark/hickoryrun/index.htm
1. Big Boulder Mountain
4.2 ★★★★☆ (1,098 reviews)
Location: 357 Big Boulder Dr Lake Harmony PA
Tel: 570 443 8425
Web Address: https://jfbb.com/
Final Words:
Thank you for reading our list of the best things to do in Lake Harmony, Pennsylvania! We hope it helped you plan the perfect itinerary for your next trip to this fantastic destination. Happy travels!
Join the TouristWire community
At TouristWire, our team works tirelessly to bring you the most comprehensive itineraries and reviews to help you plan your next trip. Don't miss out, join our mailing list and our reviews delivered directly to your mailbox!
.