A small town located near the Menominee River, Amberg is an outdoor enthusiast's playground.
It was originally inhabited by the Menominee and Potawatomi tribes until around the mid-1800's when the first logging operations began.
Today, Amberg is an up-and-coming tourist destination with visitors being drawn by its rich history and scenic location.
Among the area's top attractions are Dave's Falls, which features scenic hiking trails and scenic views of a waterfall; Shakey Lakes Park, which offers hiking, camping, swimming, and fishing; and Horseshoe Falls, where visitors can also enjoy miles of hiking trails that wind through diverse terrain.
Amberg is also close to several points of interest in the surrounding area, such as the DeYoung Family Zoo and Governor Earl Peshtigo River State Forest.
If you would like to know more about what Amberg has to offer, continue reading for a list of all the other attractions and activities available here
The 10 Most Popular Things To Do In Amberg, Wisconsin
10. Shakey Lakes
4.5 ★★★★★ (4 reviews)
9. Bull Falls
4.5 ★★★★★ (15 reviews)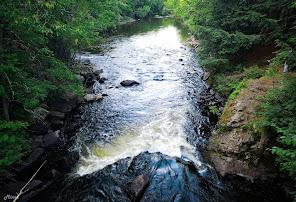 Credit: Minor Images, Google Maps
Location: Co Road K Amberg WI
8. Pike Wild River
5.0 ★★★★★ (1 review)
Location: Amberg WI
Tel: 920 933 1243
Web Address: https://dnr.wisconsin.gov/topic/lands/pikeriver
7. Miscauno Island
3.7 ★★★★☆ (3 reviews)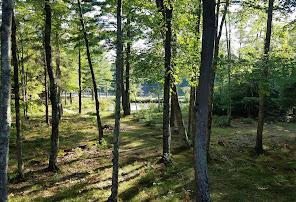 Credit: Amirah Adoracion Luna De Salvacion, Google Maps
6. Bull Falls
4.0 ★★★★☆ (5 reviews)
5. Pemene Falls
4.8 ★★★★★ (29 reviews)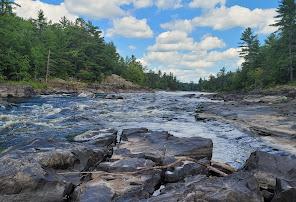 Credit: Don Johnson, Google Maps
4. Horseshoe Falls
4.8 ★★★★★ (48 reviews)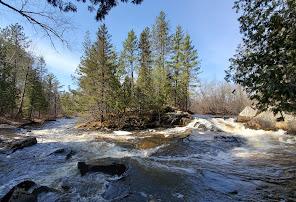 Credit: J Williams, Google Maps
3. Dave's Falls
4.8 ★★★★★ (142 reviews)
2. Shakey Lakes Park
4.6 ★★★★★ (174 reviews)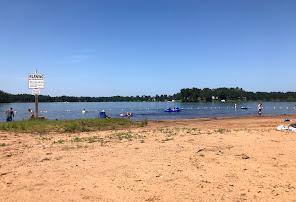 Credit: Denise Stander, Google Maps
Location: N 8390 County Park Rd. Streetephenson MI
Tel: 906 753 4582
Web Address: http://menomineecounty.com/departments/
1. Dave's Falls County Park
4.8 ★★★★★ (560 reviews)
Location: Old 141 Road Amberg WI
Tel: 715 735 6681
Web Address: https://marinettecounty.com/departments/parks/outdoor-recreation/waterfalls/
Final Words:
Thank you for reading our list of the best things to do in Amberg, Wisconsin! We hope it helped you plan the perfect itinerary for your next trip to this fantastic destination. Happy travels!
Join the TouristWire community
At TouristWire, our team works tirelessly to bring you the most comprehensive itineraries and reviews to help you plan your next trip. Don't miss out, join our mailing list and our reviews delivered directly to your mailbox!
.