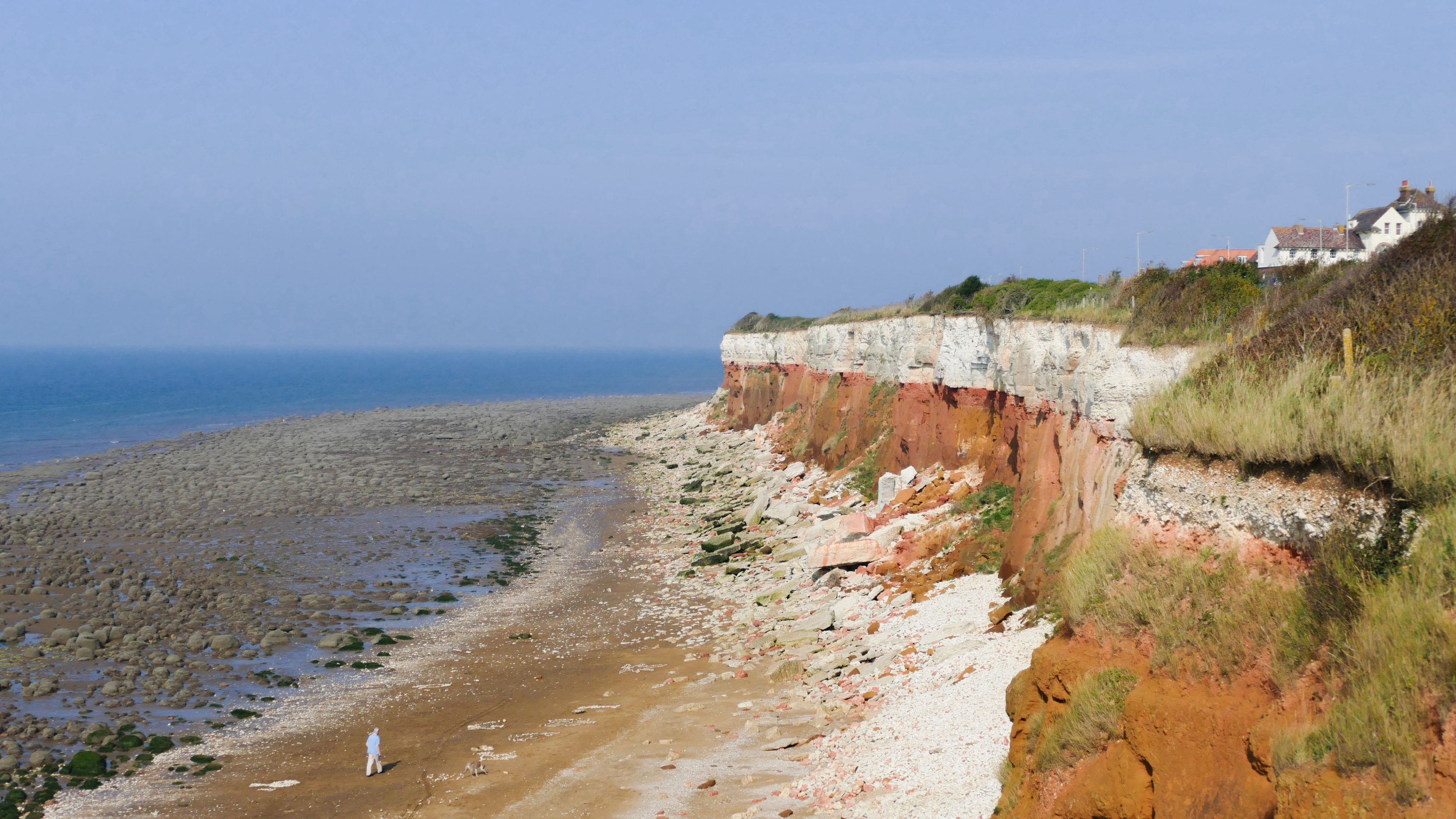 With a nickname like "Sunny Hunny", it's no wonder Hunstanton is a popular destination among locals and visitors alike. Situated on the North Norfolk coast, it's known for its lively promenade, beautiful beach, and unusual striped cliffs.
If you're planning a visit to Hunstanton in the near future, you might want to check out the following guide. In it, you can learn all about the history and top attractions of this charming coastal town.
Hunstanton: A Brief History
There is evidence to suggest that the history of Hunstanton began in the Late-Neolithic period. One of the most significant events to occur thereafter was when St Edmund, the last of the Wuffinga kings, arrived in Hunstanton in 855 AD.
However, the town as we know it only really began to develop in the mid-nineteenth century when the Victorian entrepreneur Henry Styleman Le Strange saw its potential as a bathing resort. The first main building, the Royal Hotel (now the Golden Lion Hotel), was completed in circa 1848, followed by the construction of a new railway line from King's Lynn in 1862.
Unfortunately, Le Strange passed away in the same year, leaving his vast estate to his son, Hamon. Hamon continued his father's plans and extended them beyond the original seaside village that Le Strange had envisioned, turning it into a Victorian coastal resort. By that time, the Hunstanton Pier, a second hotel, and numerous terraced houses had been built.
Before his death, Le Strange had wanted to name the new town "St Edmunds" to commemorate its connection to the martyr. In 1893 it was renamed "New Hunstanton" to distinguish it from the adjacent village of the same name, but you can still find several historical markers throughout the town that reflect its ties to St Edmund.
Over the years, the town grew and became popular, even drawing notable figures like PG Wodehouse and HG Wells. Today, Hunstanton is still a favorite holiday destination among many and continues to modernize as time goes on.
15 Must-See Activities and Attractions in Hunstanton
Whether you're looking for family-friendly activities or more grown-up entertainment, there are plenty of things to do and places to visit in Hunstanton. Check out our list of recommendations below for some ideas!
Before you go, note that some attractions are closed for most of the year, only opening for the school holidays and the summer months.
Get Your Tan on at The Hunstanton Beaches
Old Hunstanton Beach is known for its dramatic cliffs that create the perfect backdrop for a range of outdoor activities, including beachcombing, tide-pooling, and wading. You can also rent one of the beach huts on the beach if you plan on spending an entire day there.
New Hunstanton (often referred to as just Hunstanton) also has a beach, although it tends to be more crowded than the one at Old Hunstanton. This is largely due to the promenade that runs right next to the beach.
You can easily visit both beaches during your stay since they are within walking distance of each other. There's also a train that runs during the high season between the Searles Leisure Resort in Hunstanton and the Lighthouse in Old Hunstanton for those who prefer not to go on foot.
Feeling peckish? The promenade at Hunstanton beach has plenty of food stalls where you can get a bite to eat. You can also head to the Old Town Beach Café in Old Hunstanton if that's more your vibe.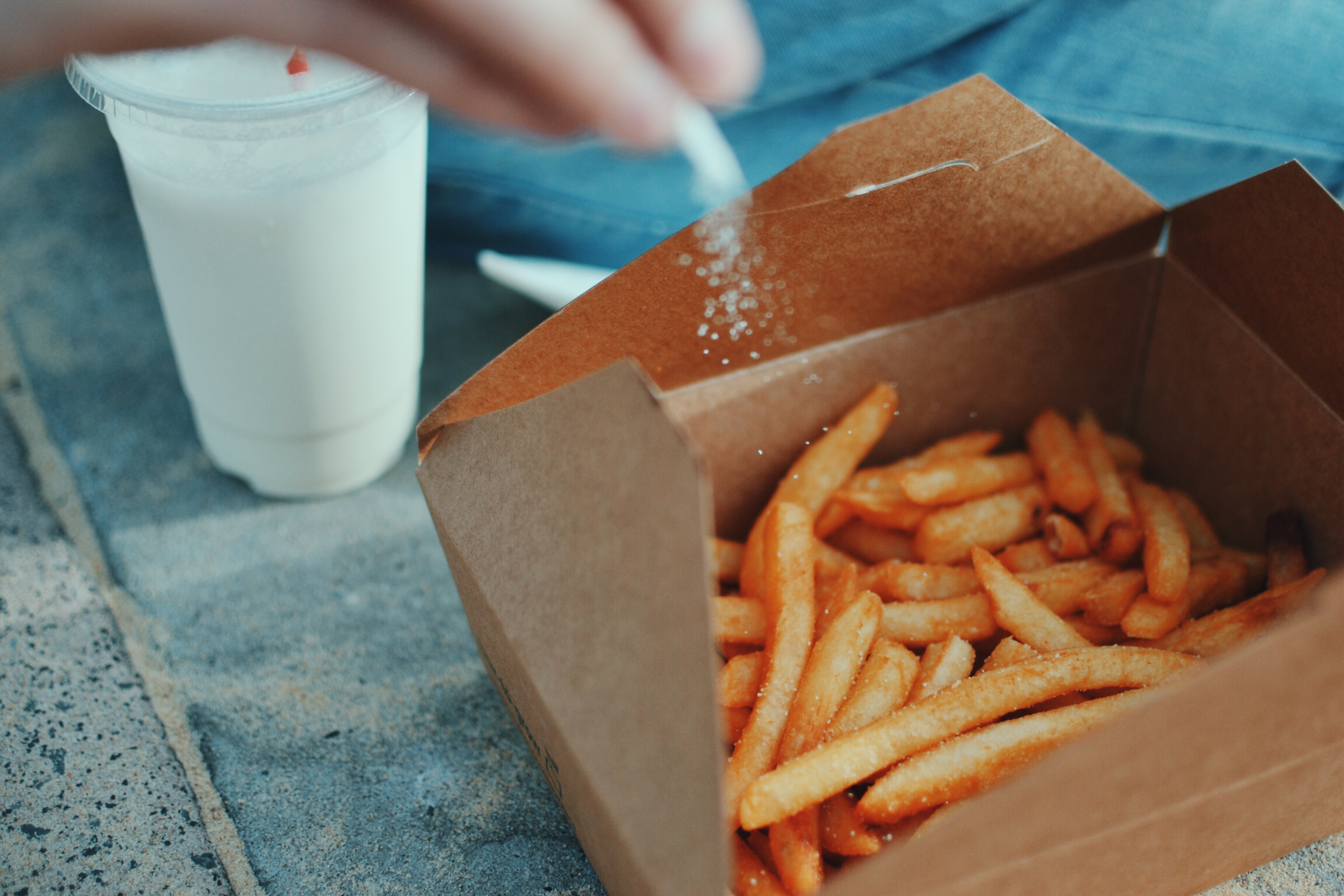 If you plan on bringing your four-legged friend along to the beach, Old Hunstanton allows dogs year-round, but there are some areas were dogs are not permitted on New Hunstanton beach in the summer.
Visit the Hunstanton Sea Life Centre
If you're interested in sea creatures or the ocean in general, then the Hunstanton Sea Life Centre is a must-see. The aquarium offers visitors the opportunity to interact with a variety of sea life, which also makes it a great place to bring the kids.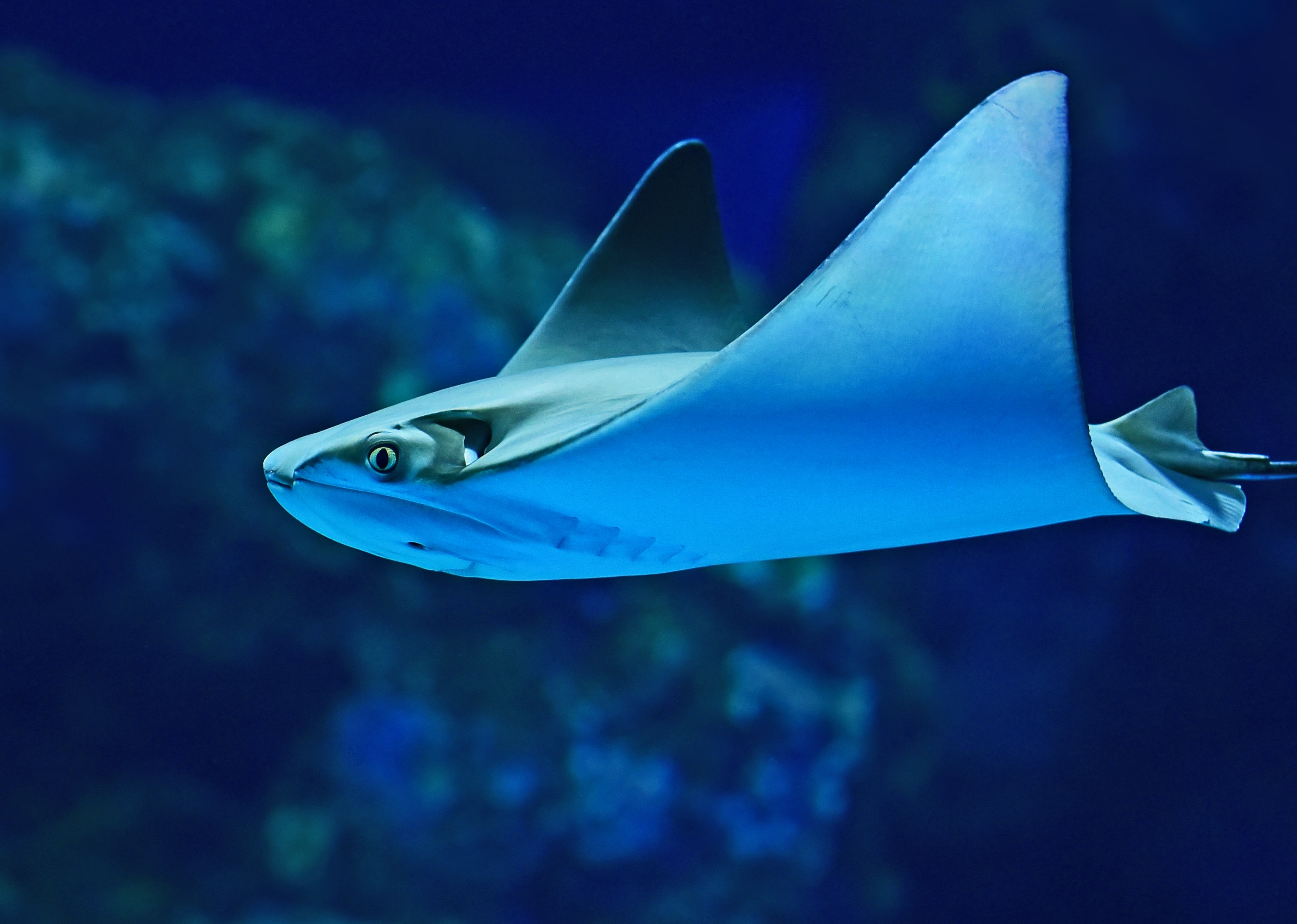 The Hunstanton Sea Life Centre isn't just an aquarium though; it also has a seal hospital that helps rescue and rehabilitate two species of seal, common seals and grey seals. Since opening in 1989, the hospital has helped over 750 seals.
Go on a Seal Tour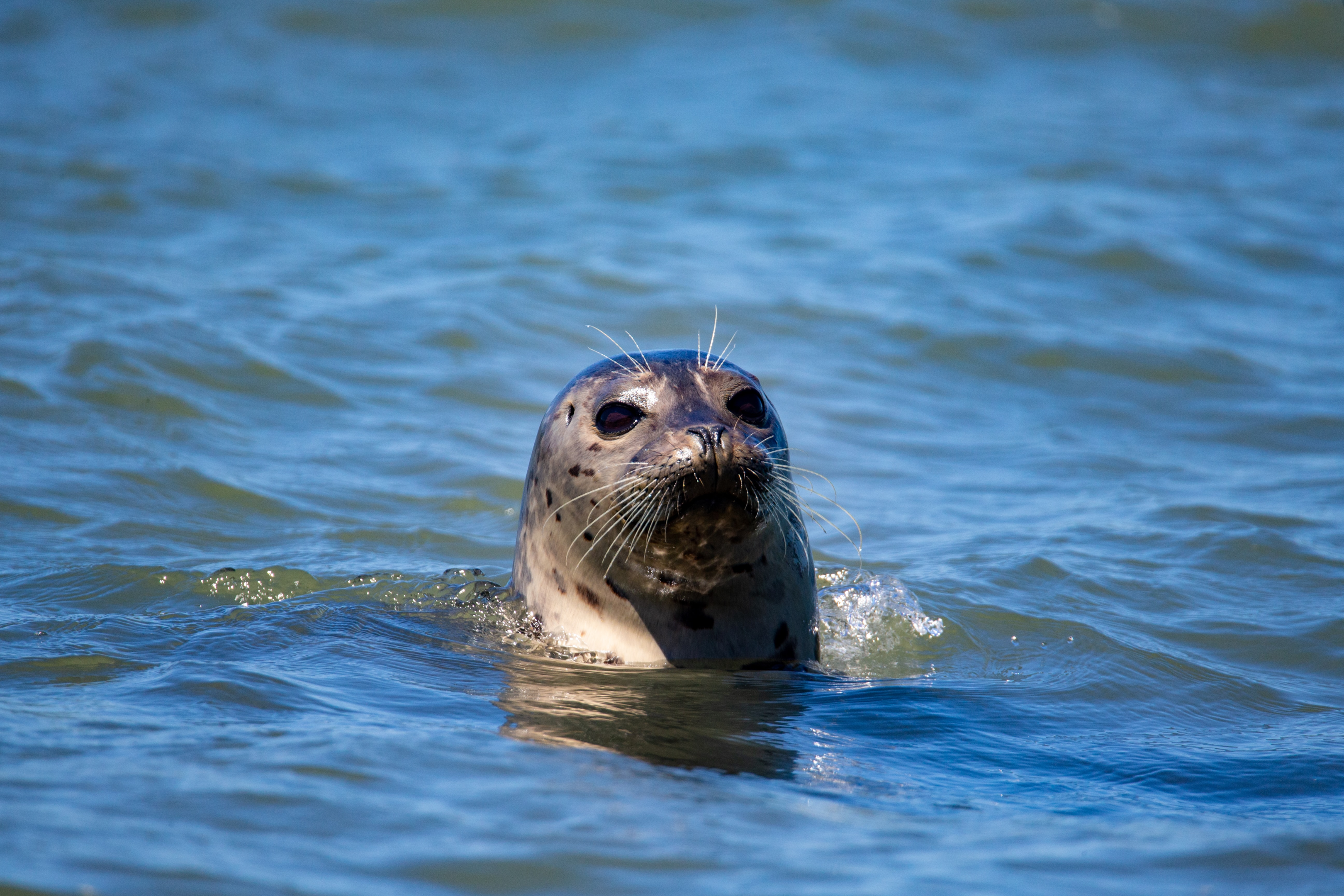 Hunstanton has one of the biggest populations of common seals in England with an estimated 3,000 individuals living in the Wash.
Searles Sea Tours takes visitors to see the seals aboard a Wash Monster, an amphibious vehicle that was originally created as a landing craft for American Marines during the Vietnam War. While on board Wizzy the Wash Monster, the knowledgeable crew will be able to answer any questions you might have about the seals.
Enjoy the Amusements at Rainbow Park
Rainbow Park is located alongside the Sea Life Centre in Hunstanton beach. It's a fun fair and an amusement arcade that offers a variety of rides and attractions for both young and old. There are also food and drinks stalls for when you get hungry.
The rides are all independently operated, so you only pay for the ones you go on. The prices range between £2 and £3. You can also find a wide variety of arcade games at Rainbow Park, including grabbing cranes and classic penny fall machines.
Learn About Local History on the Wolf Trail
For history buffs and those looking for a fun way to explore the area, the Hunstanton Wolf Trail will not disappoint. On the Trail, you'll uncover the details of St Edmund's landing in Hunstanton, his reign over East Anglia, execution by the Vikings, and the legendary wolf that appeared to guard over his decapitated head.
The Trail also leads you past several historic landmarks, including the Hunstanton Lighthouse and the ruins of St Edmund's Chapel.
St Edmund's Chapel was built in 1272 to commemorate St Edmund's arrival in 855 AD and, although little remains of it now, is worth a visit for its historical significance.
Just beyond the ruins of St Edmund's Chapel is the Hunstanton Lighthouse, which dates back to the mid-1800s. Today, the Hunstanton Lighthouse is a holiday home that is available for rent.
Explore the Wreck of the Steam Trawler Sheraton
Just below the Hunstanton Lighthouse lies the shipwreck of the Steam Trawler Sheraton, only visible during low tide.
Built by Cook, Welton & Gemmell Ltd in 1907, the ship was designed to withstand the turbulent waters of the North Sea and even served in both World Wars. Now, all that remains is its rusty keel.
Make a Splash with Water Sports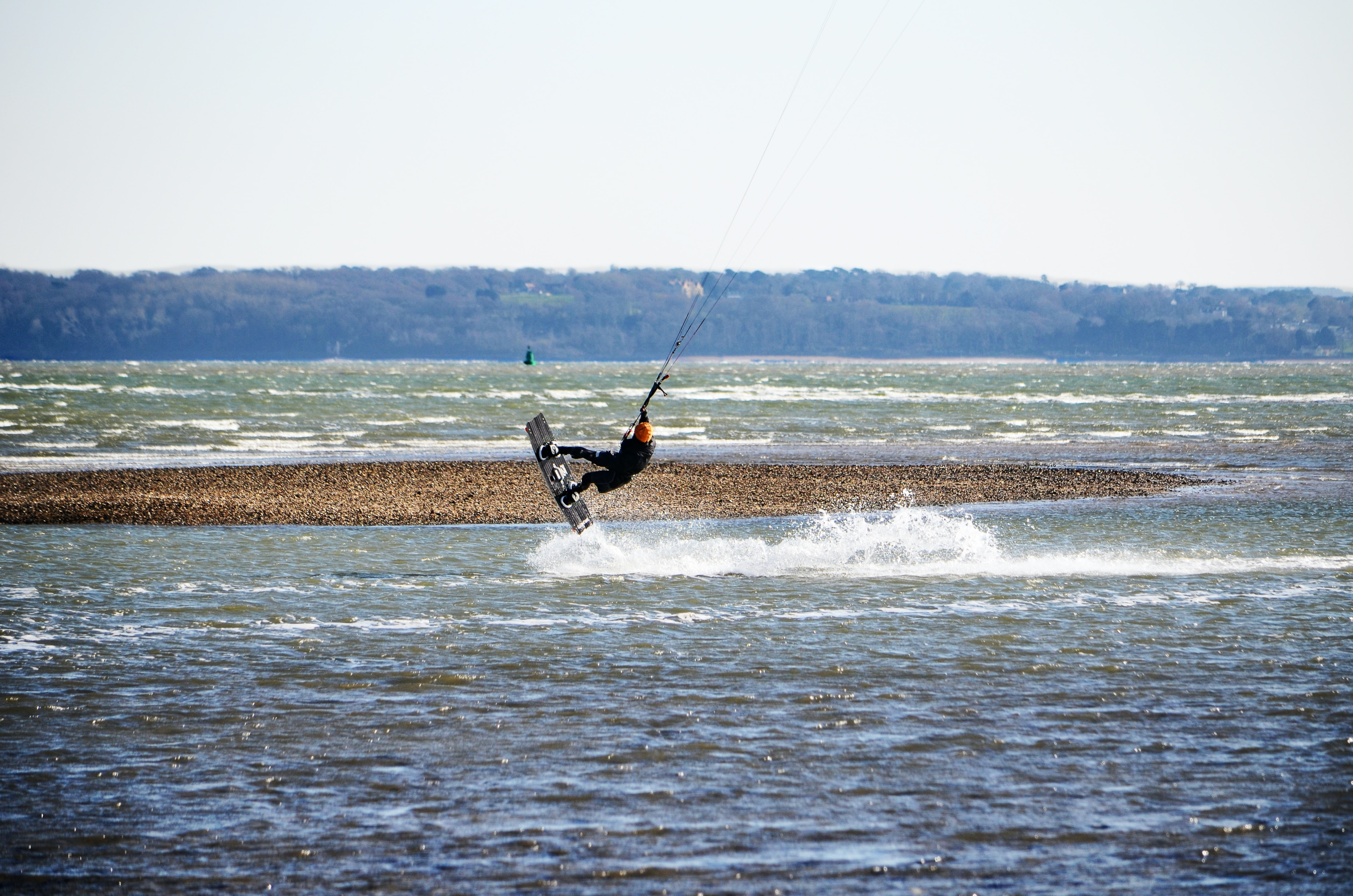 Given its shallow waters, wide open beaches, and cross onshore winds, Hunstanton is the perfect place to learn how to kitesurf and windsurf. Stand-up paddleboarding and kayaking are also popular pastimes here.
Don't have your own equipment? No problem – there are quite a few places on the promenade that offer lessons and/or rentals.
Play a Round of Golf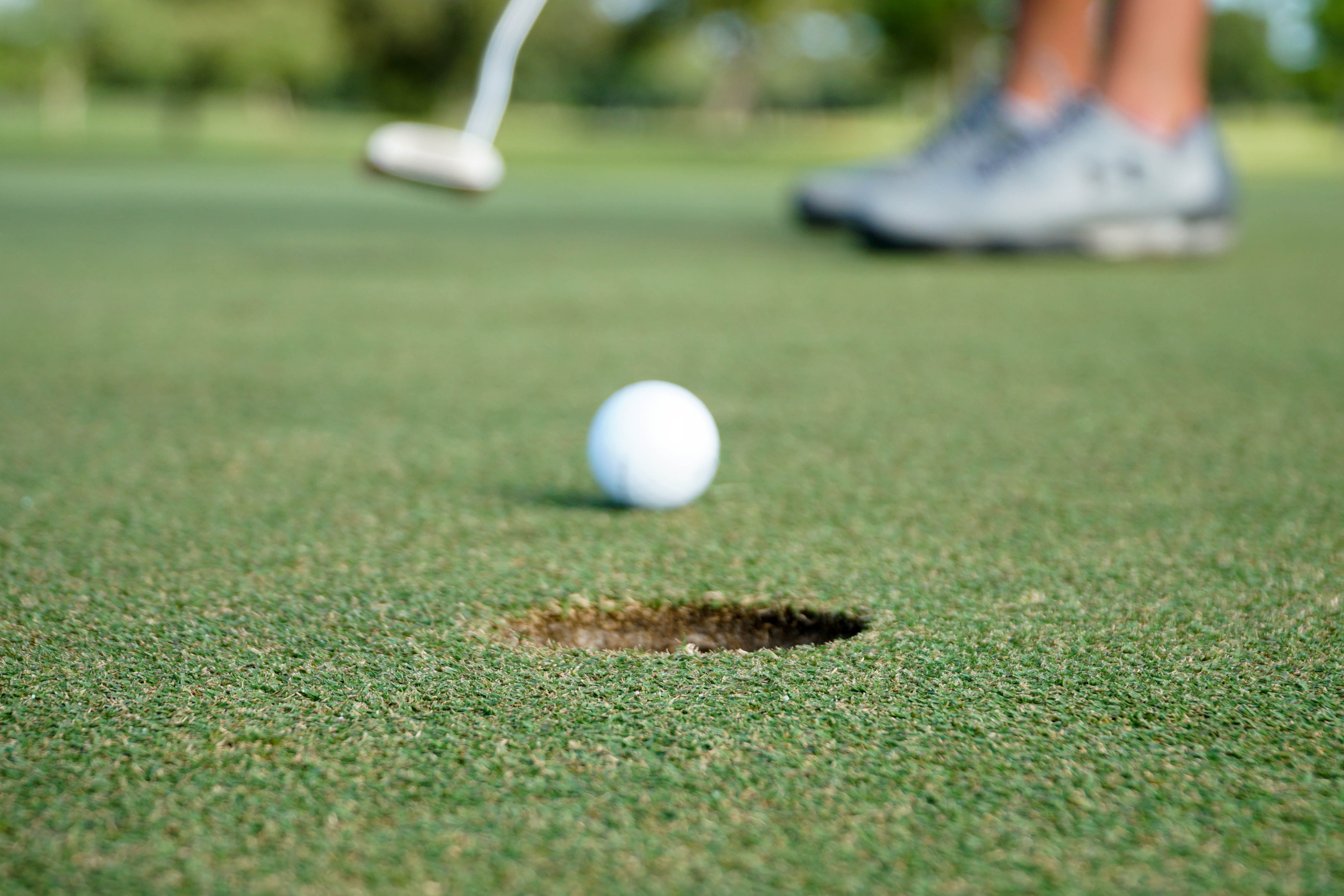 Hunstanton has a variety of golfing options that cater to all ages and abilities.
On the north side of the promenade at Hunstanton beach, you'll find crazy golf. On the south side is Blackbeard's Adventure Golf, an Aztec- and pirate-themed course that's a hit among adults and children alike.
Two more family-friendly options can be found on the Cliff Top, which offers a Foot Golf course and a nine-hole Pitch and Putt course.
Additionally, Searles Resort boasts a links golf course with nine holes that are challenging enough for experienced golfers but still fun for beginners. There's also a driving range.
Roller Skate at Oasis Alive
Located on the promenade, this sports and leisure center with a range of facilities, including an open-air roller-skating rink that opens during the school holidays when the weather is fine. There's also a swimming pool with a large water slide and an indoor soft play area.
Watch a Live Performance at the Princess Theatre
The historic Princess Theatre (formerly known as the Capitol Cinema) was originally built to be both a theater and a cinema when it opened in 1932. However, it closed down after nearly three decades, to be re-opened as The Kingsley Centre for a brief period in 1974. Thereafter it was used as a bingo hall, which also shut down and the building remained closed until it was bought by the local Council in 1981.
The theater was renamed in honor of Princess Diana after undergoing a refurbishment, to which the princess responded by bringing her two sons to watch the pantomime "Cinderella" in 1988.
Today, the Princess Theatre boasts a newly-renovated wine bar with a sun terrace where you can sit and enjoy the shows while sipping on a refreshing cocktail or glass of wine.
Experience the Boston Square Sensory Park
Developed for disabled persons, the Boston Square Sensory Park will spark your sense of sight, smell, hearing, and touch.
Go Lawn Bowling
On the northern end of the promenade is where you'll find Hunstanton's bowling green, where you'll be able to enjoy spectacular views of the sea from the clifftops.
Shop 'til You Drop
Those looking for some retail therapy while on vacation will enjoy browsing the many shops in the Hunstanton town center. There are also numerous stalls lining the beachfront where you can buy souvenirs. If you love a good bargain, be sure not to miss the Southend Car Park Market that's held on Sundays and Bank Holiday Mondays throughout the year.
Walk the Norfolk Coast Path
Running for 83 miles between the bowling green in Hunstanton and Hopton-on-Sea, the Norfolk Coast Path is a great way to enjoy the scenery along the seafront.
Follow the National Trail acorns along the path for as long (or short) as you like. You can then catch the Coasthopper bus back to Hunstanton, which has stops in all the villages along the Norfolk Coast.
Watch the Sunset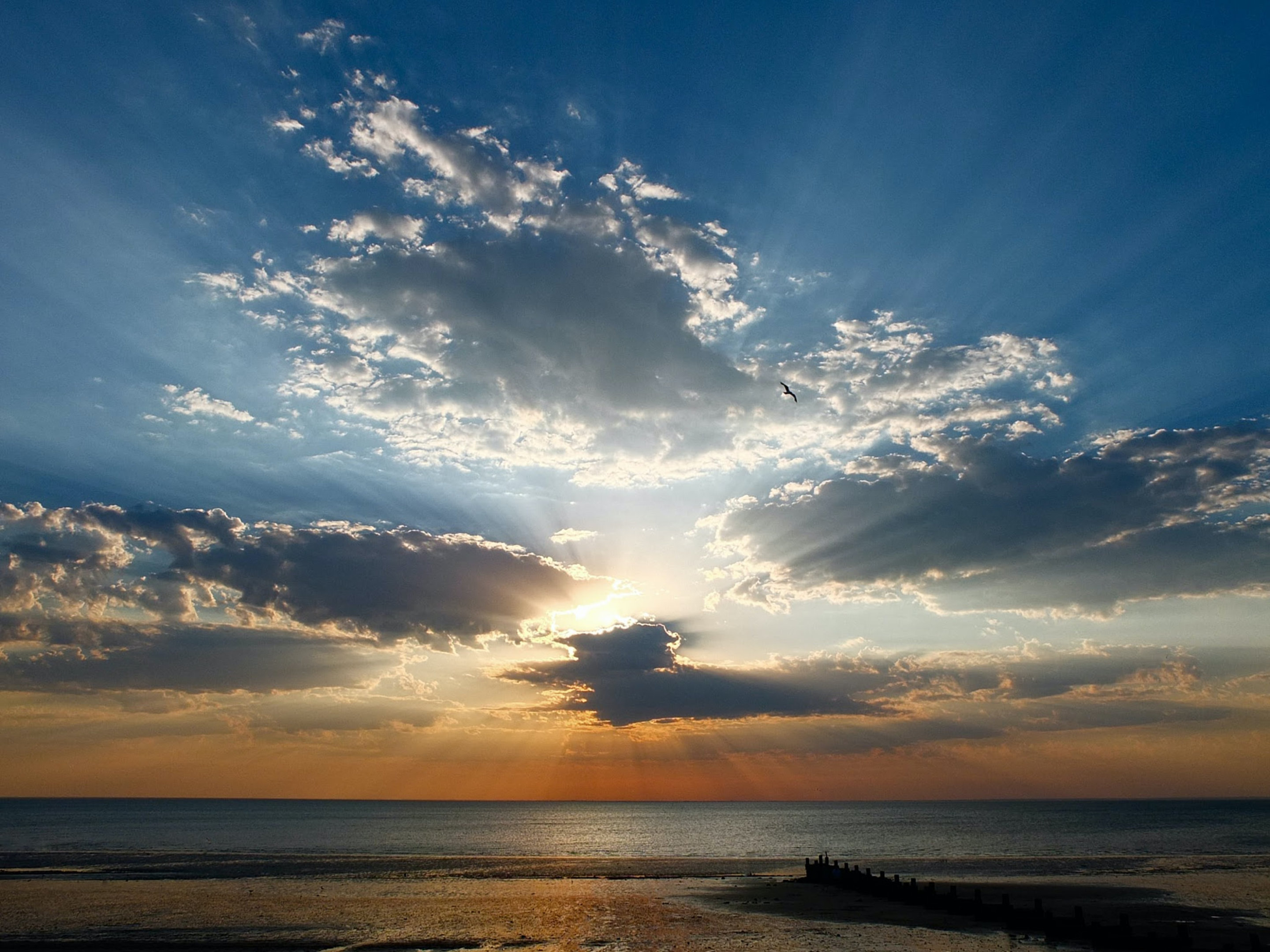 Sometimes the best things in life are free. Watching the sunset over the sea is one of them, and Hunstanton is one of the best places along England's east coast to do it.
Pick an evening when the weather is fine and find a place to sit on the beach to watch the show. You could even pack a picnic dinner to enjoy as the sun goes down.
More Attractions Near Hunstanton
While there is no shortage of things to keep you occupied in Hunstanton, you might want to add the following places to your bucket list, just in case you find yourself with some extra time on your hands.
Castle Rising Castle
Castle Rising is one of the most renowned castles in England. It was built in the 12th century, and its stone keep is among the finest examples of its kind in the country. The castle is also surrounded by enormous earthworks, which contribute to its national importance.
In its time, the castle served as a royal residence, a hunting lodge, and even an asylum for a mental patient for a brief period in the 18th century.
However, its most infamous resident was Queen Isabella, who moved there after her role in the murder of her husband, Edward II, in the 14th century. Legend has it that her ghost still roams the castle.
RSPB Titchwell Marsh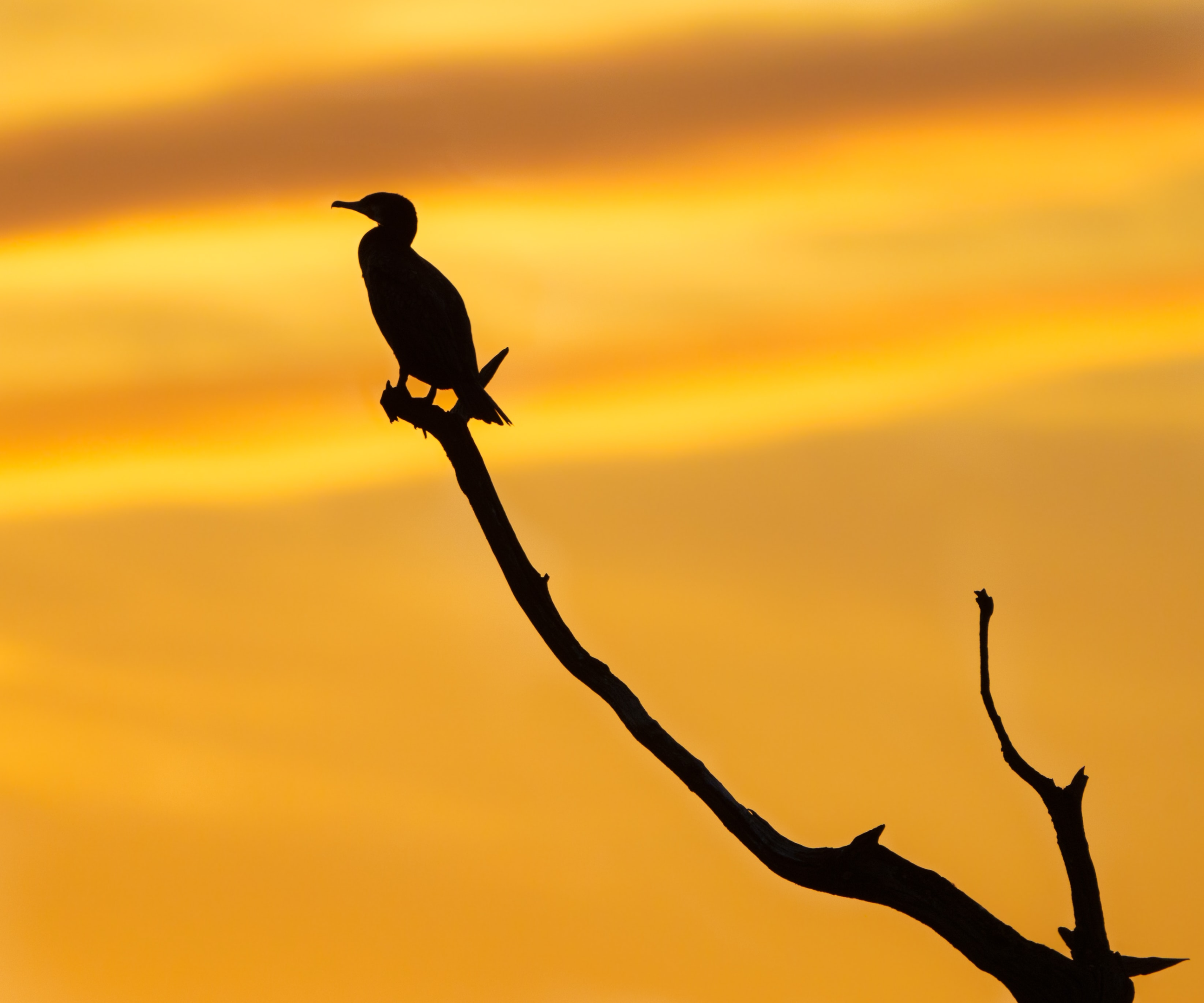 Located on the outskirts of Titchwell village is this nature reserve that was used as a tank firing range during World War II. Today, visitors can see a variety of birds here due to the reserve's freshwater and saltwater habitats.
There are two walking trails and several bird hides. The beach is also a short distance from the entrance. Besides the bird and animal sightings, you'll also be able to see the remains of tanks and other World War II debris during low tide.
RSPB Snettisham
Another bird-watcher's paradise; this nature reserve provides a refuge for large numbers of wading birds and other waterfowl. However, the types of species you see will depend on the time of year when you visit. For example, winter brings thousands upon thousands of pink-footed geese to the area, while summer is the best time to witness the "Whirling Wader Spectacle" – arguably one of the best wildlife events to occur in England.
The reserve has several walking trails and wildlife observation hides that provide panoramic views of the salt marsh, lagoons, and mudflats that comprise the Wash.
Sandringham House
Set on 24 hectares of beautifully landscaped gardens, Sandringham House has been the private residence of four generations of the British Royal Family since 1862.
The house and gardens are open for tours to the public during summer, fall, and spring, with two waymarked Nature Trails and many other woodland paths to explore. There is also a children's play area in an idyllic forest setting with tangle climbs, rope bridges, balance beams, and more.
Other Beaches on the North Norfolk Coast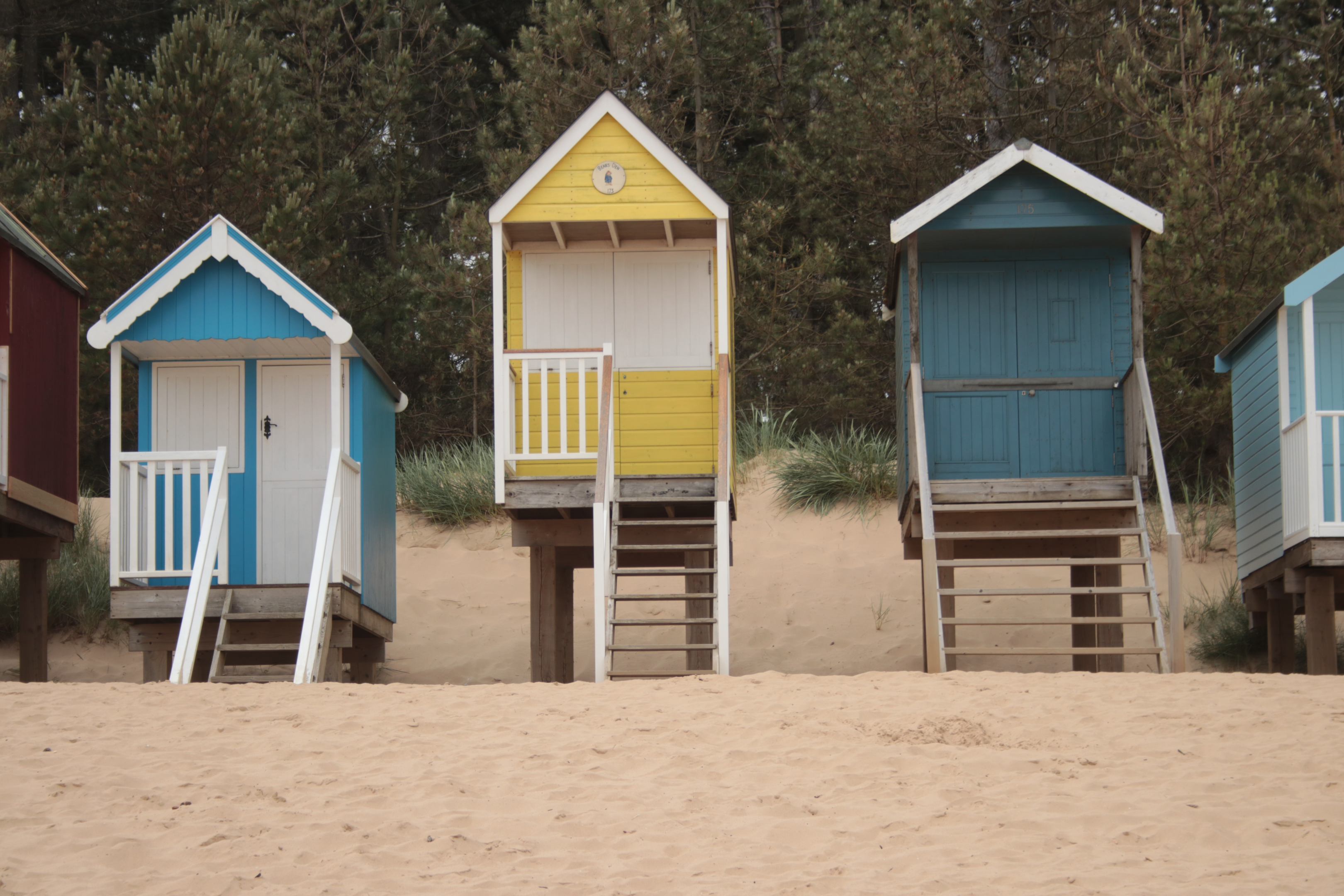 Hunstanton and Old Hunstanton beach are not the only beaches on the Norfolk Coast. On the contrary, there are plenty of other options nearby, such as Snettisham and Heacham. Wells-Next-the-Sea and Holkham are also excellent if you don't mind going the distance to get there.
Frequently Asked Questions
How Much Time Should You Spend in Hunstanton?
Hunstanton makes for an equally good day trip or an extended stay, so the amount of time you decide to spend here ultimately depends on your schedule. Of course, where you're from will also be a factor in whether you come for the day or stay overnight.
How Do You Get to Hunstanton?
You have several options in terms of modes of transportation for getting to Hunstanton, depending on where you're coming from. These include driving there if you have your own car or access to a rental. This will provide you with more flexibility and allow you to explore more of what Norfolk has to offer.
For those who prefer not to drive, taking the train to King's Lynn and then transferring to the 34 bus to Hunstanton is another option.
After you arrive in Hunstanton, everything is easily reachable on foot and the Searles train is available during the high season. The Coasthopper bus also makes it possible to reach other seaside towns.
Where Should You Stay in Hunstanton?
Given its history as a resort town, it's unsurprising that there is a wealth of accommodation options in Hunstanton. The one you choose will ultimately depend on what you can afford and the type of vacation you're after.
Caley Hall Hotel
If you're looking for no-frills-no-fuss accommodation, the Caley Hall Hotel is an excellent option. The modest rooms are simply furnished and have all the amenities you need for a comfortable stay, including en suite bathrooms, air conditioning units, and tea and coffeemaking equipment.
The hotel also has an award-winning restaurant, lounge, and bar, plus outdoor patios. Additionally, the property is less than a mile away from the Hunstanton Golf Links and a short walk from the beach.
Gate Lodge
Occupying a Victorian home just five minutes away from the Hunstanton Sea Life Sanctuary, this charming B&B offers accommodation with sea views.
Guests are also treated to a full English breakfast in the cozy dining room overlooking the garden.
Searles Leisure Resort
This luxury resort near the main beach offers several accommodation options to guests, ranging from lavish lodges to simple camping pitches.
There are also multiple dining options, an on-site convenience store, a fitness studio, an indoor swimming pool, a bowling green, and more.
Is Hunstanton a Family-Friendly Destination?
Yes. Hunstanton is a great place for a family vacation since the majority of activities and attractions here are suitable for children. Kids will have a blast on the beach, riding the Wash Monsters, interacting with the marine creatures at Sea Life, and riding the amusements at Rainbow Park.
Verdict: Is Hunstanton Worth a Visit?
If you're looking for an English seaside town with a fascinating history, beautiful beaches, and plenty of attractions and activities for the entire family to enjoy, Hunstanton is definitely worth a visit.