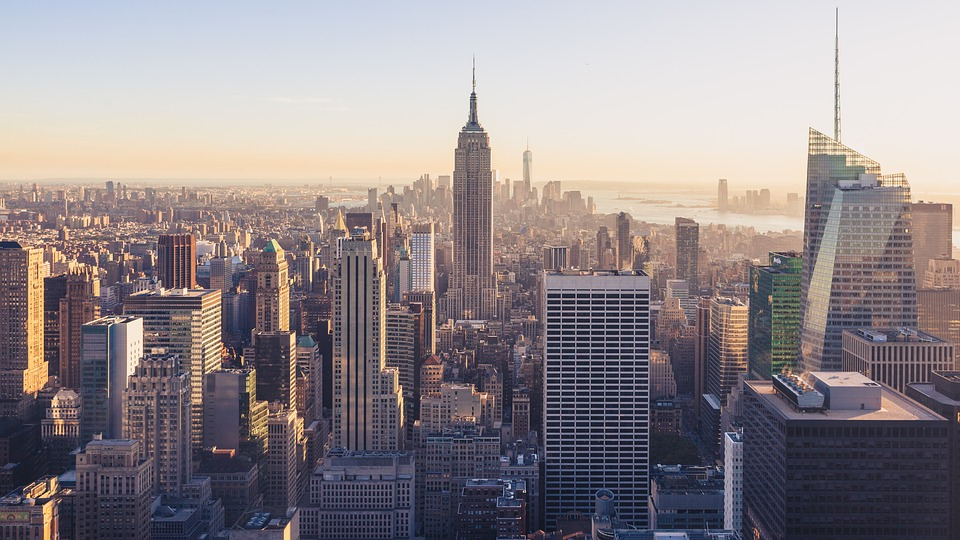 If you haven't tried it yet, you have yet to experience one of the most fun ways to spend a day out with a group of friends. Escape rooms give you the opportunity to escape to an alternate reality and enjoy an adrenaline rush like no other.
An immersive and intriguing escape room is a wonderful chance for a team to unearth clues, solve puzzles, and complete one challenge after another to finish their mission within the given timeframe. Not only is an escape room heaps of fun, but it also puts a team's problem-solving skills to the test and opens the door to an almost video game-like experience.
If you have ever felt like you could've been a secret agent in a different life, an escape room may be just the way to live out your hidden passion. Fortunately, New York City is brimming with fascinating escape rooms that will surely get your blood pumping. Below is a list of the best escape rooms in NYC you simply cannot miss.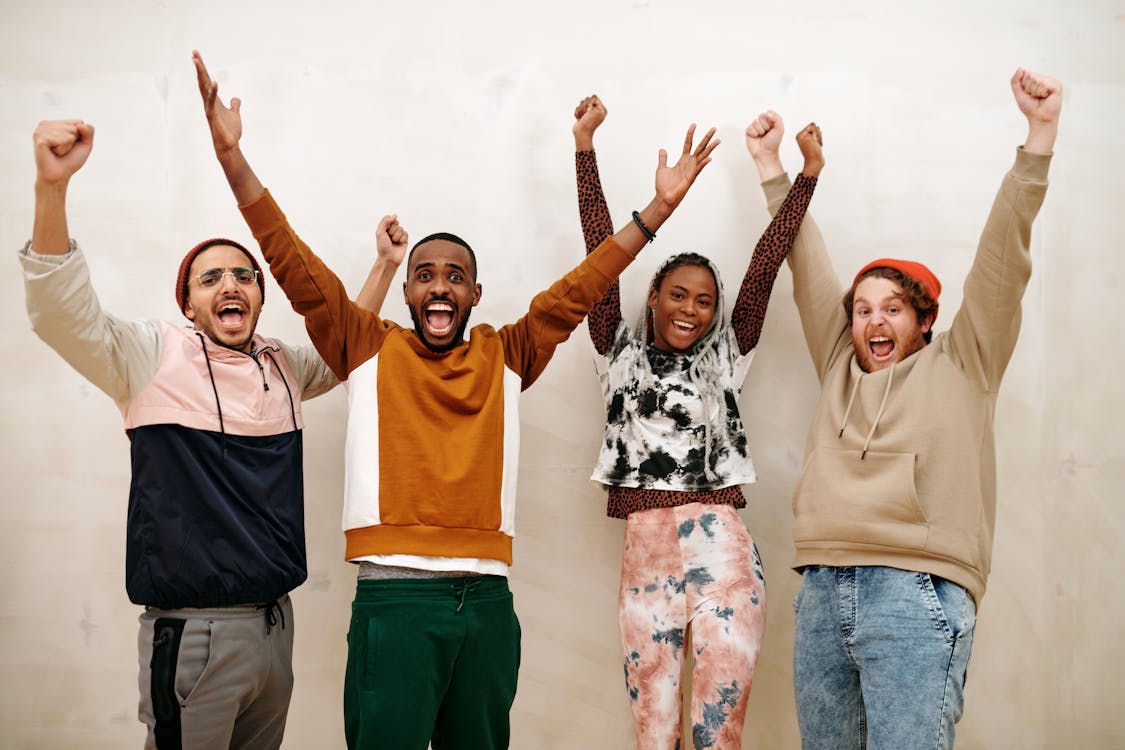 #1 Mission Escape Games
Set in the heart of the Manhattan Garment District, Mission Escape Games is famous for offering some of the most immersive, technologically advanced escape games in the city.
The puzzles found in this escape room alter every now and again to ensure a thrilling experience every time you visit. If you get stuck for some time, the game master will provide you with three concealed clues.
This escape room is the perfect entry point into the mysterious world of escape rooms as it is not too scary and entails just the right level of difficulty to have an unforgettable time.
Mission Escape Games recommends players be above the age of 10. Players younger than 13 must be joined by an adult, and those under the age of 18 are required to present a waiver signed by their legal guardian.
Escape Room Experiences
Escape the Hydeout: The Mystery of Henry Jekyll
You are a hired investigator looking into the missing Dr. Jekyll, who has been behaving rather strangely. A crazy guy has been wreaking havoc in town. Will you be able to solve the mystery of the missing Dr. Jekyll in time?
Escape Operation End of Days
The apocalypse is growing near after a secret mission fails. Humanity's last hope is to complete the creation of "the final element." You're in the workshop with all the materials and tools you need to build this object, but you only have one hour before the world ends.
Cyberpunk Carbon: 3708
Cyber Industries, an infamous evil corporation, attempts to control all humankind. You and your teammates have to get into its headquarters to reach the pivotal data hidden inside.
Escape Room Tips
The establishment has an enjoyable waiting room featuring a variety of games to play if you arrive early and need to wait for the rest of the team.
Some of the puzzles are sound-related, so listen closely to avoid missing any critical clues.
Mission Escape Games NYC – https://missionescapegames.com/nyc/
#2 Brooklyn Escape Room
Brooklyn Escape Room, located right across from Barclay Center, invites adventurers to spend an hour in an exciting alternate space solving puzzles and following clues in a haunted house, spooky dungeon, and shelter.
"The Haunted" is the only escape room currently open and traps players in an old, spooky house with their own spirit guide. Your fate depends on whether you can discover the spirit's wish within an hour. If not, you are destined to stay her playmate for all of eternity.
Some escape rooms at Brooklyn Escape Room are not suited for children younger than 13, so be sure to check the restrictions before reserving your spot.
Escape Room Experiences
Medieval Dungeon
This thrilling escape room takes you through dim hallways riddled with torture devices. Every player will have to complete the journey blindfolded, and team members are placed in a different room as the adventure commences.
This escape room is the ideal playground for those who want to explore physical spaces and crawl their way through hidden tunnels while discovering detailed artifacts that all contribute to the spooky atmosphere. Do you have what it takes to escape before the executioner drops his ax?
The Haunted
The house is the one that has been haunting your dreams since childhood. You and your team need to reveal its deeply hidden secrets before it takes you for itself.
Shelter R
You were born in the shelter where your parents stayed safe from the ranging apocalypse outside. However, the air is slowly becoming deprived of oxygen due to a system malfunction, and you need to escape before it is too late.
Escape Room Tips
Every team receives three helpful clues, and the game master is available to provide you with more information if you get stuck for too long.
You are recommended to participate with a group of friends, family, or people you know, as the puzzles can get quite complicated when players don't know each other.
#3 The Escape Game NYC
You and your teammates will be drawn into a world you've only seen in movies and collaborate to discover hidden messages and find clues to complete your mission. This escape room is ideally located close to Grand Central and offers five thrilling experiences to choose from, including Mysterious Market, Prison Break, Gold Rush, and The Heist.
The Escape Game NYC also offers incredible virtual escape games to enjoy from the comfort of your own coach. Although not recommended, children younger than 13 can participate in the escape rooms provided they are accompanied by an adult who will be required to sign a waiver.
Escape Room Experiences
Special Ops: Mysterious Market
Your team has been assigned to investigate the market in your local area. Just as you are about to call it a day, an unexpected event puts you in a riveting position.
Prison Break
You have been accused of a crime you did not commit and sentenced to life in prison without a chance of parole in sight. Will you be able to escape the prison before you face the same fate as the inmate before you who disappeared into thin air?
Gold Rush
The Northern Californian hills have lured gold hunters for over 200 years, the most enthusiastic of which was Clyde Hamilton, A greedy gambler chasing the gold rush. Hamilton has infuriated the wrong people with his excessive gambling habits and has disappeared without a trace. You have been given the job of finding his gold, but you are not alone in this quest, as the mob is short on your heels.
The Heist
An irreplaceable work of art goes missing, and you and your team members are in charge of finding it. If you detect its whereabouts, you will be praised for it. However, if you fail to complete this mission, you will be labeled a criminal.
Playground
You are put back in school where daunting assignments stand between you and summer break. However, these classroom assignments are certainly not what you would expect from a school.
Escape Room Tips
You are advised to participate with no less than three team members, as you're going to need all the help you can get. Playing with a group of strangers can also be fun if you cannot gather enough friends.
The Escape Game NYC is the ideal escape room for first-time escapers. Small groups are advised to start their adventure at the Mysterious Market, while the Playground is the best escape room for larger groups.
Every team will receive three clues, with more available from the game master if you are stuck.
You will be eligible for a discount at The Escape Game NYC if you book a second escape room after completing the first.

The Escape Game NYC – https://theescapegame.com/newyorkcity/
#4 Exodus Escape Rooms
Located just a short walk from the Empire State Building, these incredible escape rooms bring all the adrenaline and adventure you could hope for to one place. Exodus Escape Rooms are the product of the genius minds of Escape Room Madness, ideal for escapers of all ages and skill levels.
All the rooms have their own escape plans that can only be resolved if you solve puzzles and find clues of varying difficulty.
Escape Room Experiences
Olympus
You step foot in the temple of Zeus as the first mortal beings to do so. After damaging the temple and bringing out the worst in Zeus, you are challenged with fixing your mistake.
Pharaoh's Curse
There is a new and fascinating artifact placed in the hands of the New York History Museum, which damns the curator with an ancient curse. This is your only chance to save the curator and the museum by solving challenging escape room games, but will you be able to do it in time?
SUBmerged
The SS Sea Dragon has just made an amazing discovery and is headed for the surface when it encounters some difficulties and is bound to crash. Can you discover the errors and fix them before it is too late?
Inside Job
Some crucial artifacts housed at the New York History Museum go missing and end up at the 6th Street Bank, infamous for organized crime. Will you succeed in breaking the safeguard and saving the pieces?
Sherlock's Haunted Escape
The frightening occurrences at 221 Baker Street riddle Holmes, who is reluctant to share them with Watson. Could the apartment be haunted? Solve all the puzzles to discover how to banish the ghost.
Elevate
You're invited to join a luxurious lounge to celebrate an event on the 8th floor, but you have no idea what excitement awaits.
The Elevator
You step into the elevator when a strange snapping sound grabs your attention. The elevator is fast plummeting to the ground, trapping you on a maintenance floor where you have to find a way to escape.
Escape Room Tips
Many escape rooms at Exodus Escape Rooms require you to delve into your knowledge of maths, so a math buff would be a valuable teammate.
Google will be your trusted helper in these escape rooms, so beginners will also have a blast.
#5 Exit Escape Room NYC
Exit Escape Room, set in Midtown Manhattan, offers immersive and exhilarating escape rooms created by tech experts and interior designers.
From the iconic High Speed NYC to the distinctive Sugar Rush escape room, these escape games are ideal for players of all ages and preferences. Exit Escape Room NYC is the perfect place to celebrate birthdays, host team-building events, or just have an unforgettable time with friends across these three rooms.
Escape Room Experiences
Sugar Rush
You are a participant in the NYC cupcake baking competition and need to find the necessary ingredients your competitors have hidden away to bake the perfect set of cupcakes.
High Speed NYC
You are on a train going to the park for a nice sunny day but soon come to realize the train is going at an immense speed with no one steering it. Your mission is to discover how to trigger the emergency systems and bring the train to a halt.
The Perfect Heist
You find out that Mr. Papalone, the chief of an infamous family of criminals, holds a briefcase filled with money stolen from a bank in the family's pizzeria. You and your teammates are faced with the challenge of seizing the cash, but once inside, you realize the door has been locked from the outside.
Escape Room Tips
If you arrive early, you can participate in more escape rooms without a wait. You may even get a discount on the next escape room after finishing the first, and there are some bonus games available to the early birds.
Exit the Room NYC – https://www.exitescaperoomnyc.com/
#6 BrainXcape Escape Room
BrainXcape Escape Room, located in the heart of Manhattan, is the product of the brilliant minds of two French escape room buffs. You are invited to navigate all the clues in an exciting alternative world.
Although there are no crippling scares jumping out at you, the hair on the back of your neck is bound to rise as you make your way through a haunted hotel room or attempt to escape a daunting prison cell.
A minimum age of twelve is recommended, but everyone is welcome to join.
Escape Room Experiences
The Haunted Hotel
Although this comfortable hotel looks like a restful place to stay, the night hours bring mysterious sounds you cannot quite place.
Rikers 1932
The perfect opportunity for an intricate prison break finally arrives after years of planning. This is your only chance at freedom, and you can't afford to slip up.
Game of Gold
Your kingdom is on the brink of achieving peace as the drums of war sound through the air. The fall of diplomacy presents you with your last chance to prevent mayhem through magic.
Escape Room Tips
The BrainXcape Escape Room does not contain an elevator, so bring your walking shoes to climb those four flights of stairs.
BrainXcape – https://www.brainxcape.com/index.html
#7 Escape the Room NYC
Escape the Room NYC is ideally located in the heart of the brimming Manhattan and features exquisite sets that transport you out of the concrete jungle and into an alternate dimension riddled with mysteries. You will have to discover hidden messages to escape the room in just one hour.
Escape Room Experiences
South Park: Cartman's Escape Room
If you have grown to love the diabolical Cartment, you'll have a fantastic time in this escape room where many enter, but only a select few make it out alive. This escape room is not recommended for players younger than 14 as it is filled with crude humor, animated violence, and offensive language.
The Home
Along the way, something went terribly wrong, and you and your team are now confined to a Victorian house, which will become your permanent home if you cannot manage to escape in time.
The Dig
A team of diggers is summoned to the deep and harrowing depths of the planet to discover a daunting mystery that must be solved to gain access to the earth's surface.
The Submarine
You and your team enter a submarine to travel to the depths of the sea, where you need to outwit the crazy captain and solve puzzles to resurface and receive some much-needed oxygen.
The Clock Tower
Some complications have arisen in The Clock Tower, and you and your team need to go back in time and travel to the future to find the timekeeper with all the answers.
The Office
What can only be described as your worst nightmare, you are trapped in the office and need to solve the unique puzzles to escape before the boss arrives.
The Agency
You are a secret agent tasked with the challenge of utilizing your special skills to get to the bottom of an investigation within an hour.
The Outbreak
The country is at risk of being hit by a deadly disease when an evil scientist attempts to contaminate the water supply. Your team is responsible for stopping these devious events and saving everyone from certain death.
Jurassic Escape
A large and evil corporation is in the process of cloning dinosaurs to be used as weapons. Your team is tasked with saving the city by stopping the corporation from releasing these prehistoric predators into the world.
Escape Room Tips
If you need any help, wave at the camera, and one of the game masters will come to your aid.
#8 Shipwrecked
Unlike most other rooms, Shipwrecked features three small escape rooms, each offering an unrivaled 25-minute escape room experience. You can choose to try all three rooms or each one individually.
Escape Room Experiences
Temple Escape
This is your chance to live the dream of being a treasure hunter, scouting for golden artifacts through majestic temple ruins. However, any mistakes on your part may have dire consequences, so tread lightly.
Haunted
You encounter a run-down house with many secrets. Although your instinct tells you to walk away, you enter the house and discover it belongs to a widow looking for her next soulmate. Before you become her suitor, you need to find a way to escape, and fast!
Mission: Reactor
You awaken inside a pod at the International Space Station. You need to become familiar with the spacecraft and get three reactors up and running to return to your planet safely.
Escape Room Tips
This site also features 18 mini-golf courses to enjoy on rainy days. You can also play some arcade games after a thrilling day of solving mysteries.