New York's iconic Upper West Side is synonymous with Central Park, the American Museum of Natural History, and Arthur Laurents' West Side Story. It's also home to several world-renowned cultural institutions, such as the Juilliard School of Music, Columbia University, and Lincoln Center.But there's another aspect of this city that doesn't always receive the credit it deserves: its food and drink scene. The Upper West Side has an abundance of excellent restaurants.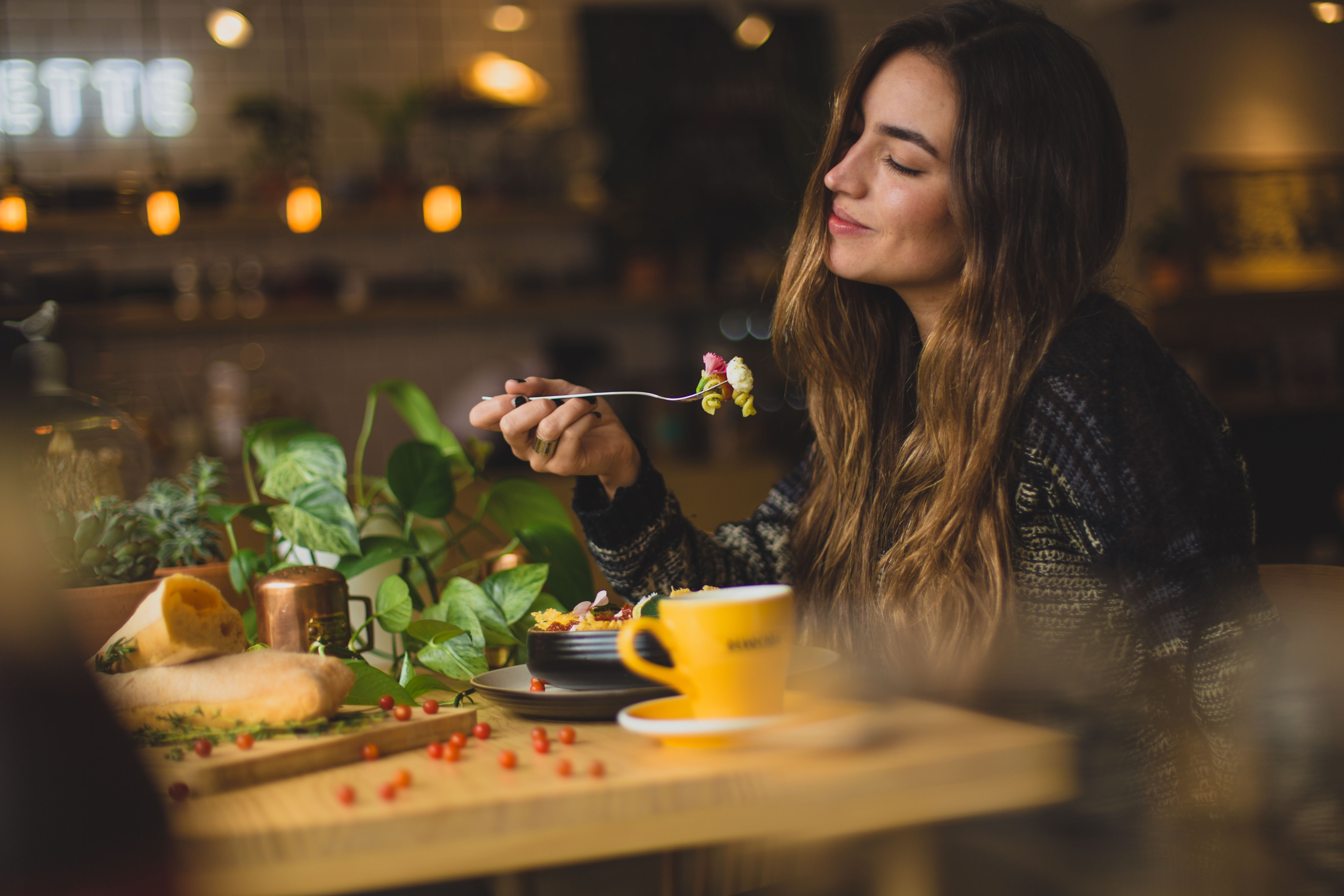 From Charles Pan-Fried Chicken to Jacob's Pickles, the Upper West Side has a place to eat for every occasion. You can also find a range of ethnic cuisine to please every palate, including Mexican, Italian, and Vietnamese food, to name a few. So, whether you're looking for lunch on the go, a casual date night spot, or a formal sit-down dinner, Upper West Side restaurants are sure to meet your expectations.
Read on for a list of 30+ best restaurants on the Upper West Side as you prepare to embark on your next culinary adventure!
30 Best Restaurants on the Upper West Side
1. Absolute Bagels
This unassuming bagel shop is one of the Upper West Side's best-kept secrets. Specializing in hand-rolled, housemade bagels, every springy ball of dough you find here tastes malty and sweet, as though it was intended to be dessert. It's one of the reasons why you'll always see a long line of hungry locals, Columbia students, and curious visitors snaking out of the door.
If we had to choose a favorite, it would be between the untoasted everything bagel topped with scallion cream cheese and the toasted egg bagel, but you can't really go wrong with either (or, indeed, any of the other tasty offerings on the menu).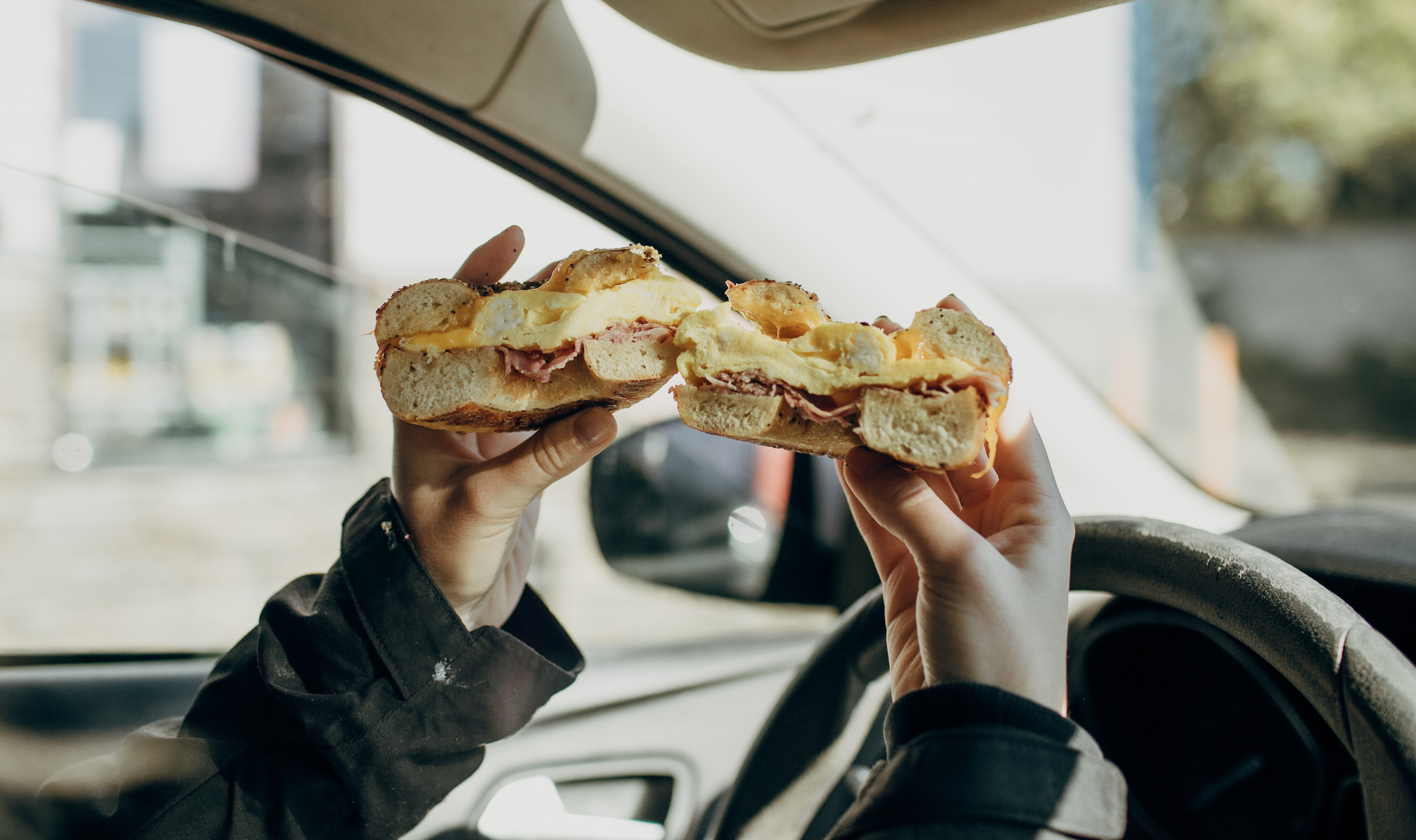 Absolute Bagels is also a good place to stop by if you're feeling thirsty since the restaurant makes its very own Thai iced tea (the place was established by Sam Thongkrieng, who immigrated to New York from Bangkok in the '80s).
2. Baazi
One of the newer restaurants on the Upper West Side, this modern eatery specializes in innovative Indian dishes inspired by the chef's travels. As soon as you enter through the door, you'll instantly be drawn in by the restaurant's gorgeous interior, which features beautiful jewel tones and gold accents on the walls and ceilings.
The food here is equally fantastic – try their charcoal cracker with urad lentil dumplings served with chickpeas, yogurt, and mint topped with pomegranate seeds for starters, followed by their Paneer Dilnaz served with sides of garlic naan bread. Top it all off with their made-to-order Jalebi Sandwich, which consists of an Indian-style sticky funnel cake served with ice cream.
3. Bánh Vietnamese Shop House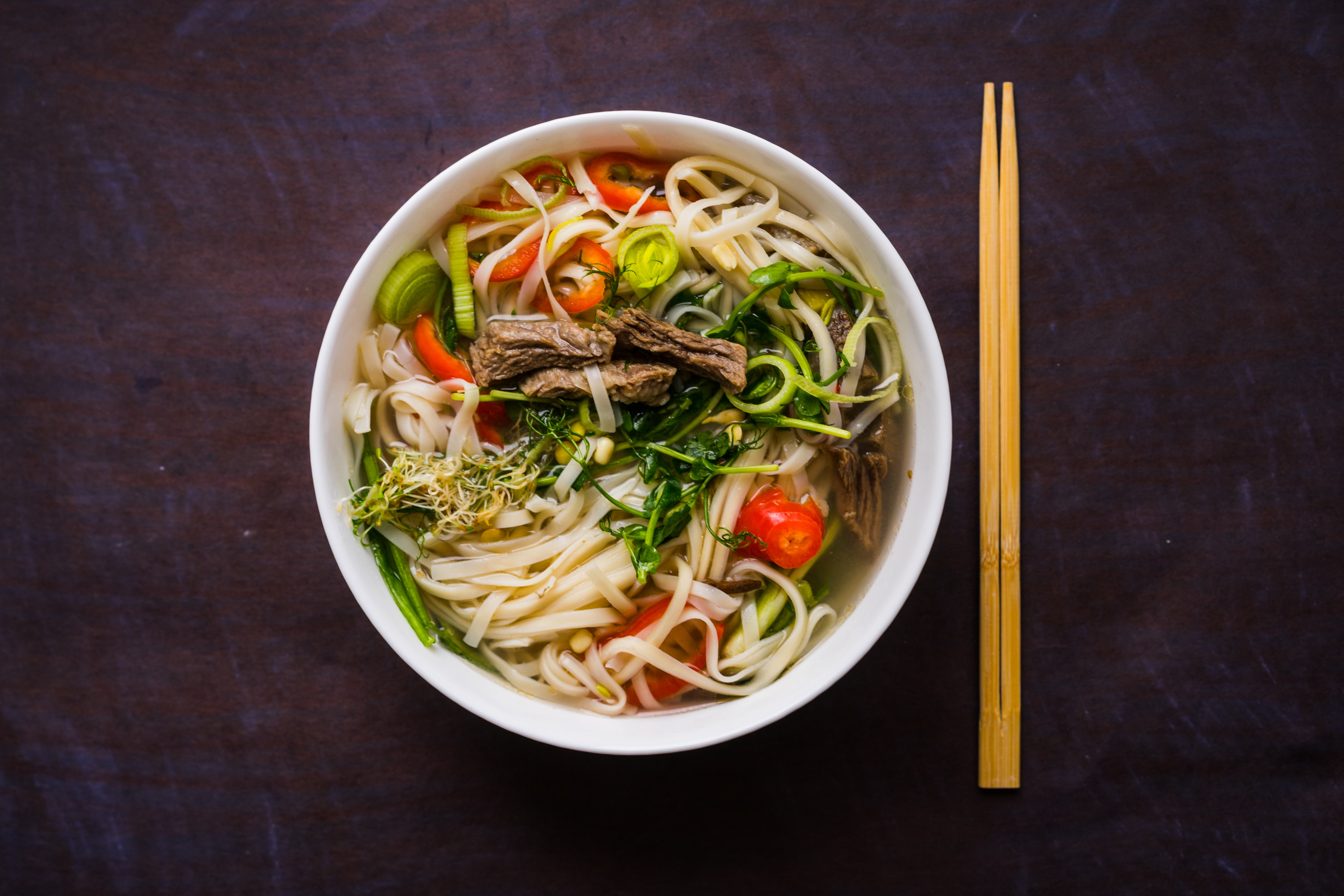 Bánh Vietnamese Shop House is an absolute must-try for anyone visiting the Upper West Side for the first time. A local favorite, the restaurant serves authentic Vietnamese cuisine in a casual setting. Think crispy rice cakes stuffed with your choice of pork or vegetarian filling, a BBQ pork belly bánh mì, and a classic Saigon beef pho served with bean sprouts, basil, lime, and jalapeños on the side. Conveniently located near Amsterdam Avenue and affordably priced, Bánh Vietnamese Shop House is definitely not to be missed!
4. Bar Boulud
Located across from Manhattan's Lincoln Center, this upscale Parisian-style eatery serves seasonal French cuisine alongside award-winning wines and signature cocktails. Ideal for formal sit-down affairs and special occasions, Bar Boulud is undoubtedly one of the best restaurants on the Upper West Side for anyone looking for a taste of the French countryside while in New York.
The brainchild of renowned chef Daniel Boulud, Bar Boulud serves rich, flavorsome dishes made using fresh produce, local seafood, and the finest meats. Choose from a three-course prix fixe or à la carte menu, and be sure to pair your meal with a refreshing cocktail or a glass of wine.
5. Barney Greengrass
Established in 1908, this more-than-a-century-old deli and appetizing store specializes in a variety of smoked fish and cured meats. They also have a wide selection of egg dishes to try.
Depending on your appetite, order their pickled lox in a cream sauce for starters, or skip straight to the main meal to sample one of their specialties like their Nova Scotia Salmon or tongue omelet served atop a bagel with butter or plain cream cheese. You can also find a range of delicious sandwiches, soups, and sides, all served inside their cozy dining room featuring retro vinyl seating.
6. Roti Roll
This hole-in-the-wall establishment is nothing glamorous, but the food is excellent, especially if you have a hankering for authentic Indian cuisine on the go. Focusing on the popular street food known as a Bombay Frankie in India, Roti Roll offers a wide variety of menu options for customers to satisfy their cravings.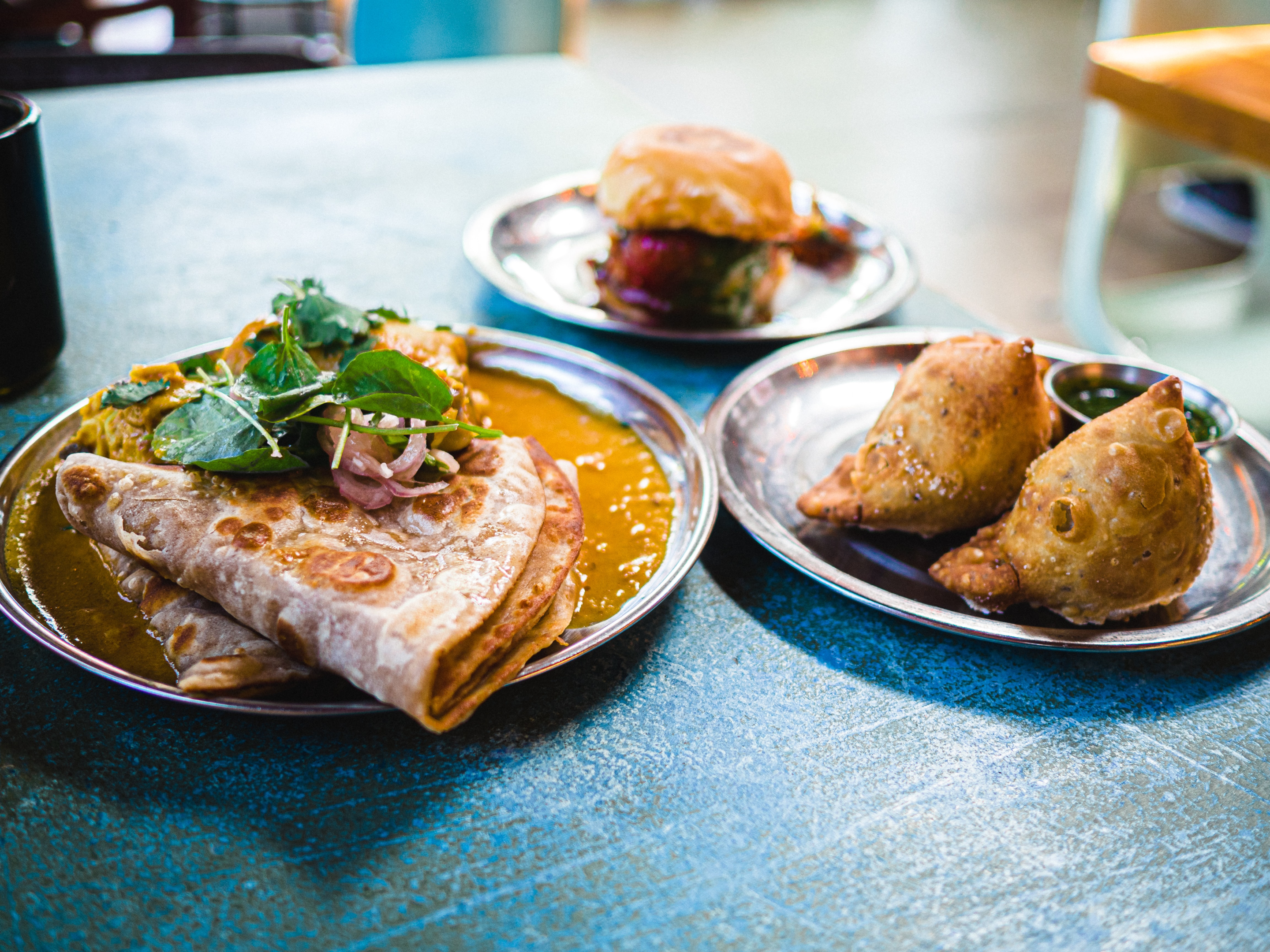 Choose from fun finger foods like their Hot Aloo Fries, Samosas, or Chicken Momo for a quick bite, or opt for one of their rolled-up rotis for a more filling meal. Wash it all down with a cold soda or their Mango Lassi.
7. Broadway Diner
If you're looking for great food with excellent service to match, head to Broadway Diner. This old-school American diner has been serving the area for nearly 30 years and is open from 8 a.m. every day for breakfast, lunch, and dinner.
Their meals are fresh, hot, and homemade, ranging from classic favorites like bacon and eggs, pancakes, and french toast for breakfast to crisp salads, stuffed sandwiches, and tasty burgers for lunch and dinner. They also have a handful of appetizers and hot and cold beverages to pair with your meal.
8. Cafe Luxembourg
Anyone who enjoys classic French bistro fare will appreciate everything that our next suggestion on the list of best restaurants on the Upper West Side has to offer.
Featuring red leather seating in a dimly-lit setting, Cafe Luxembourg offers customers a dining experience that they won't soon forget. On the menu, you'll find appetizers like French Onion Soup, Salmon Tartare, and Island Creek Oysters, fresh salads, and sandwiches.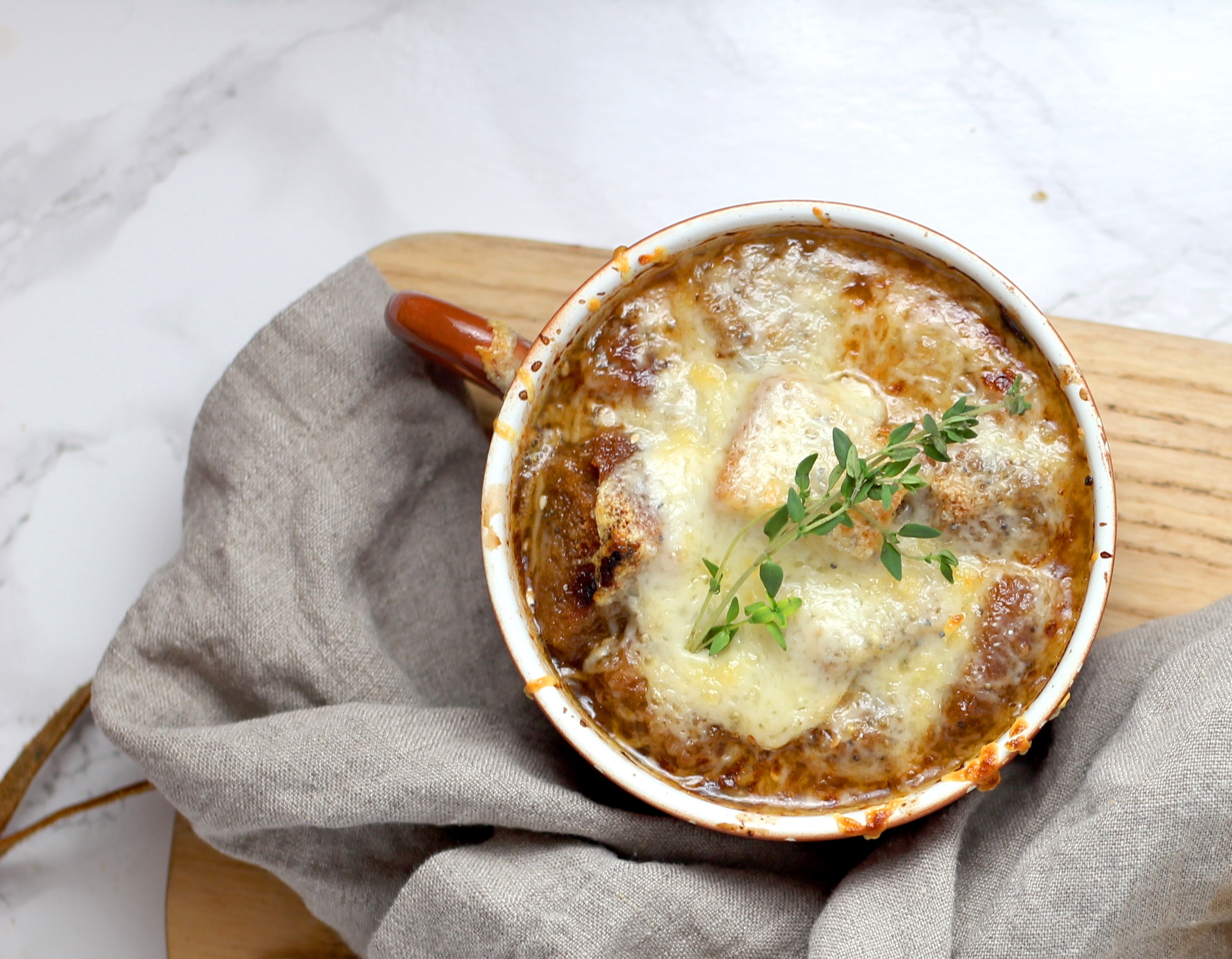 In terms of entrées, try their Duck Confit with a white bean stew, Aged Prime NY Strip Steak with your choice of mixed greens or french fries, or their Half Chicken with sides of whipped potatoes, glazed baby carrots, and caramelized brussels sprouts.
9. Carmine's Italian Restaurant
If hearty, Southern Italian cuisine is what you're after, head to Carmine's Italian Restaurant on the Upper West Side. This cozy establishment is best known for its generous servings and friendly atmosphere, making it a great place for a group dinner with family or friends.
For antipasti, try their Stuffed Mushrooms or Fried Calamari, or order their Hot or Cold Antipasto platter to share. Moving on to the main entrée, choose between a range of seafood, meat, and pasta dishes and a variety of tempting sides. They also have gluten-free and vegan options for those with food preferences and intolerances. Finish your meal with one of their delectable desserts, like their rich and creamy Chocolate Torte or their homemade Italian Cheesecake.
10. Chama Mama
Located on Amsterdam Avenue in the heart of the Big Apple, you don't want to miss out on this restaurant that specializes in mouthwatering Georgian cuisine.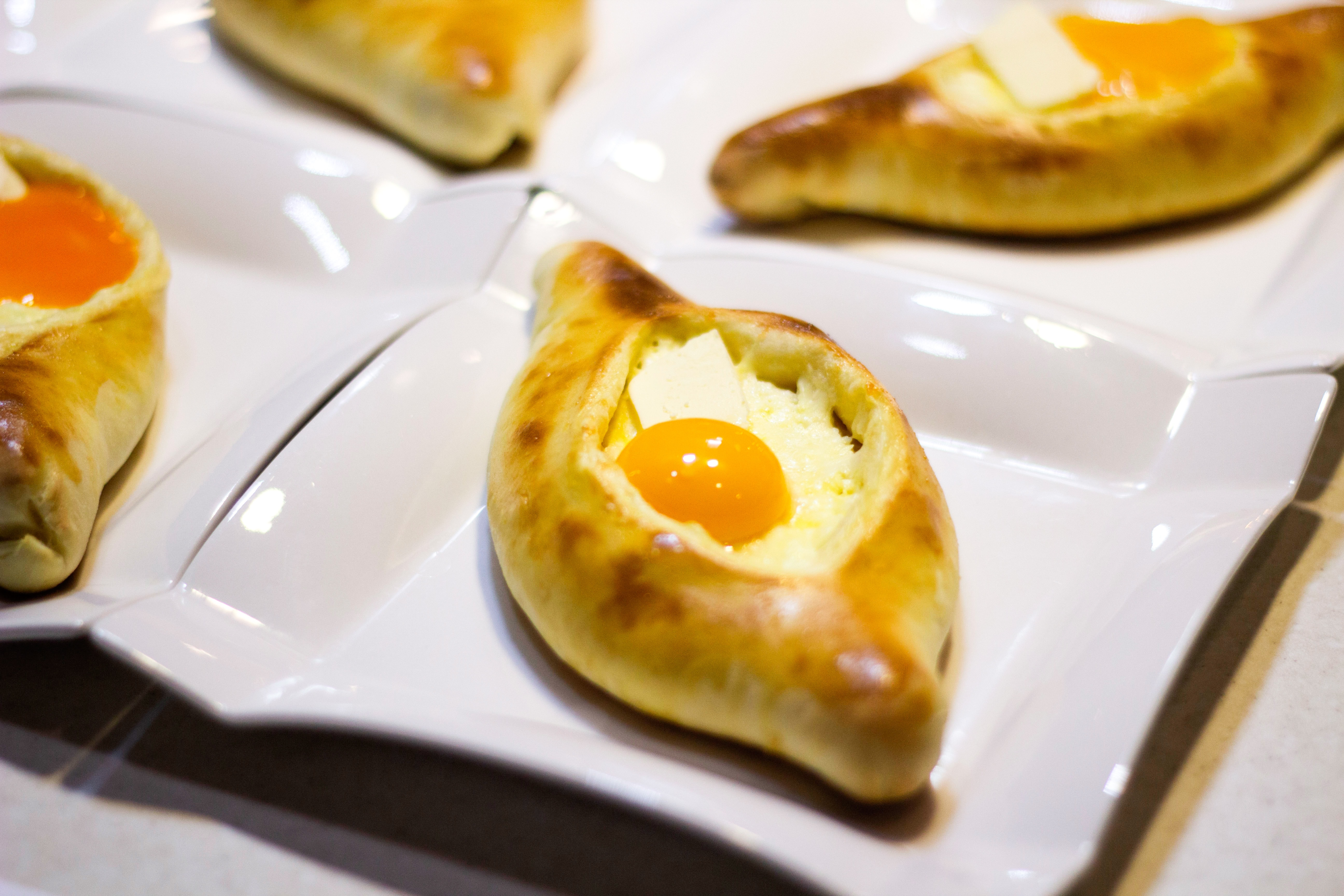 Among the signature dishes at Chama Mama, you will find Adjaruli Khachapuri, a traditional Georgian bread stuffed with hot melted cheese and topped with an egg; Khinkali, Georgian dumplings filled with meat or veg and spices; and Soup Kharcho, a hearty beef soup made with tomato, greens, and spices. For those with a sweet tooth, their Georgian-style pancakes (Machkati) topped with fresh berries or chocolate sauce are sublime.
You get to enjoy all this and more in an industrial-chic setting while being surrounded by the comforting aroma of freshly-baked bread. Needless to say, we think this is one of the best restaurants on the Upper West Side and you should definitely give them a try!
11. Charles Pan-Fried Chicken
Famous for its succulent pan-fried chicken that's served all-you-can-eat or with sides, this New York staple has been around since 1990.
On the menu, you'll find a selection of plates and combinations, as well as an à la carte section. Besides fried chicken, the restaurant also serves BBQ pulled pork and ribs, as well as a variety of sides. We especially love their black-eyed peas and collards, plus their cornbread is to die for.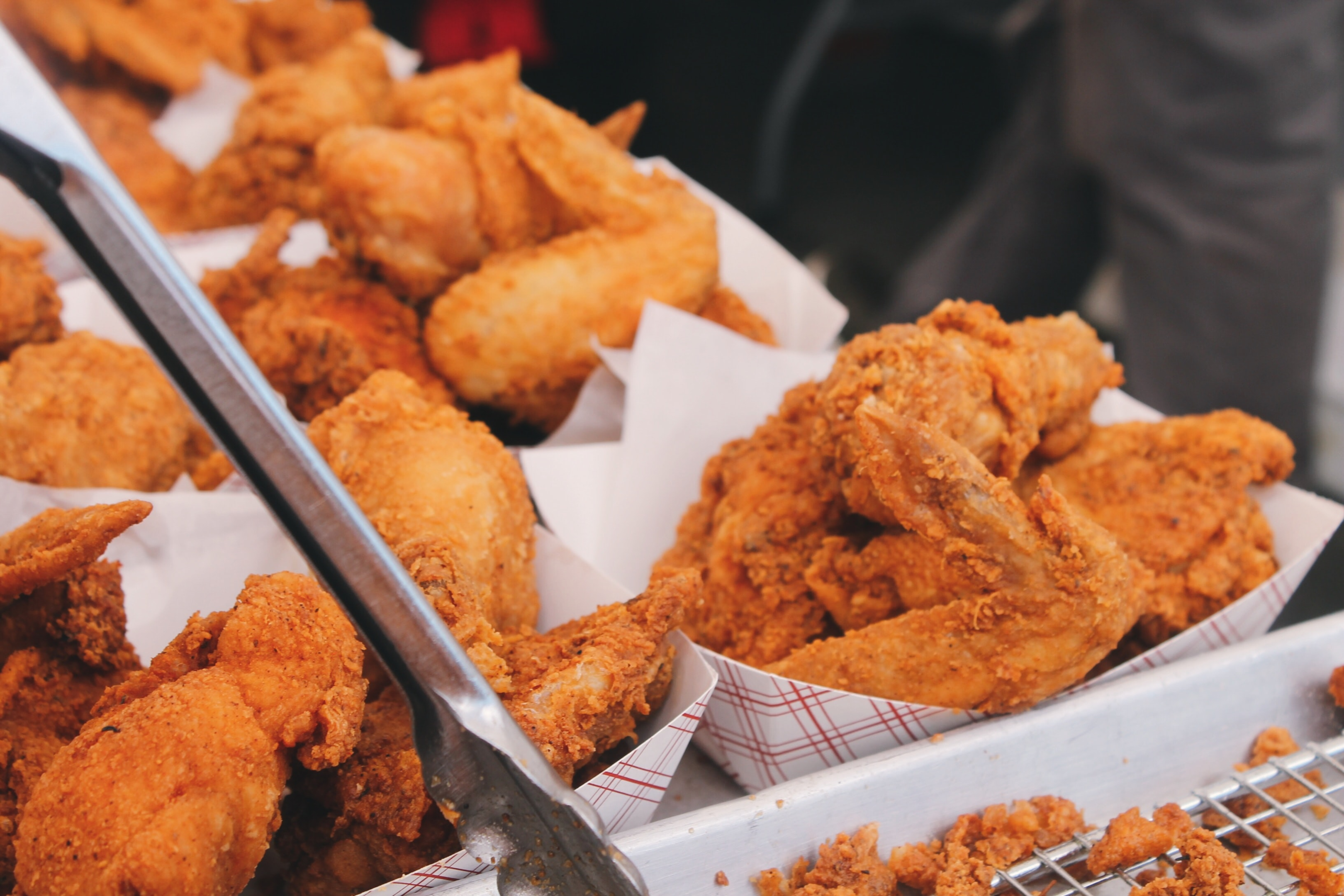 12. Chick Chick
Perfect for lunch on the go or a casual meal with friends, this Korean fried chicken joint offers its own take on Nashville Hot Chicken in the form of a sandwich or 'chickwich'. You can also find the usual chicken wings and tenders, available in a variety of flavor schemes, plus a selection of tasty sides, salads, and signature drinks. Other menu items that are worthy of note include the chicken ramen and kimchi fried rice.
13. Eléa
One of the best restaurants on the Upper West Side for affordable uptown dining, Eléa features a coastal-Greek theme that will transport you to an island in the Mediterranean.
It has a large, yet intimate, dining room and an upstairs bar area where you can enjoy a range of cocktails and small plates. They also offer one of the most expansive wine lists out of any of the other restaurants mentioned here. All in all, this is one Greek restaurant on the Upper West Side you won't want to miss.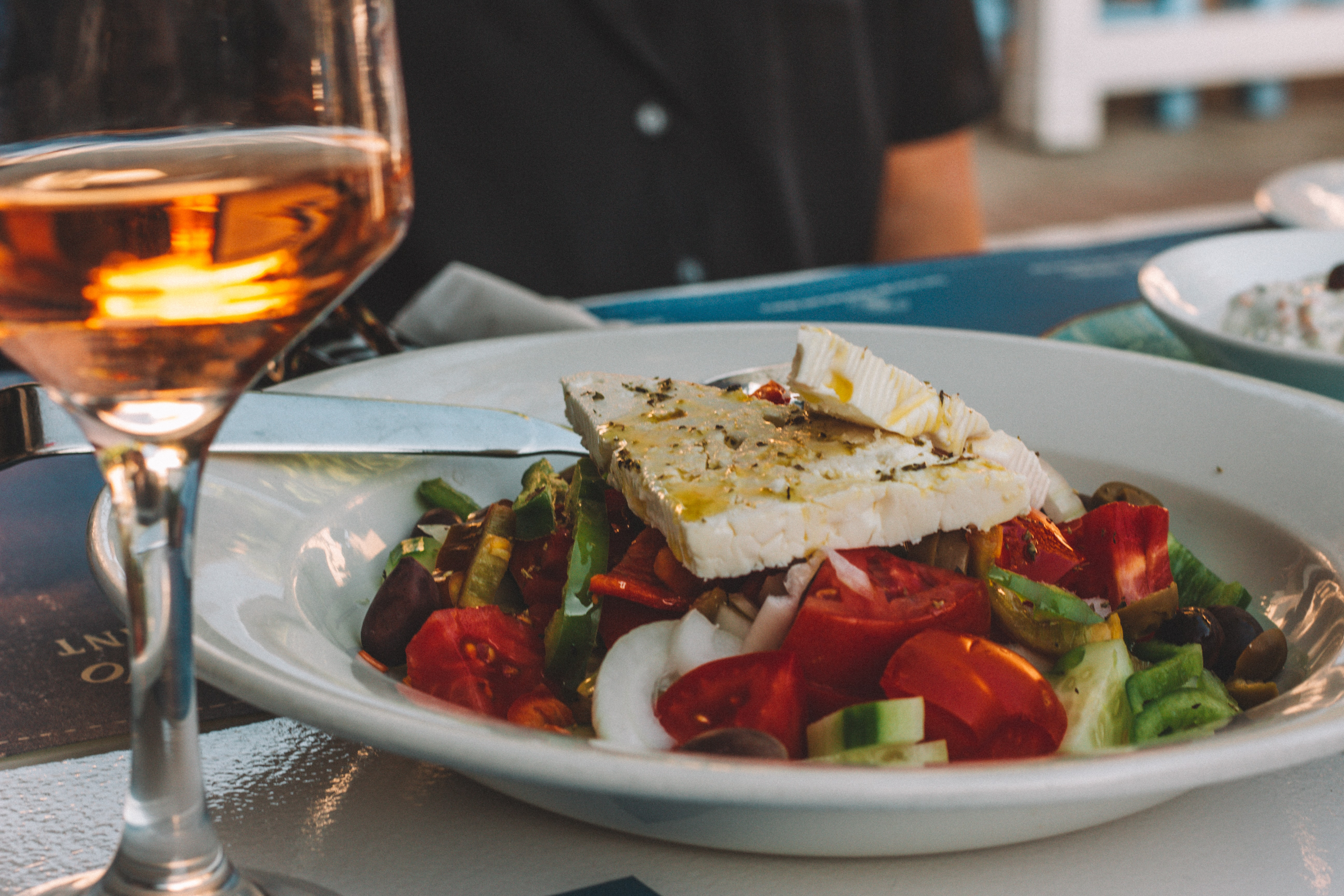 For meze, your options range from fresh raw oysters and tuna tartare to cauliflower fritters and Greek-style meatballs. Also, be sure to try a few of their spreads, such as the tzatziki, hummus, and tyrokafteri. For your main meal, order one of their salads or vegetable dishes like the vegetarian mousaka or try their tempting taverna-style lamb chops served with Greek fries.
14. El Mitote
If you're on the hunt for casual restaurants on the Upper West Side and have a craving for Mexican cuisine, head to El Mitote on Columbus Avenue. This colorful cantina pays homage to Guadalajara's street food with items like tacos, quesadillas, and tostadas on the menu. They also serve a daily brunch from 12 p.m. to 4 p.m.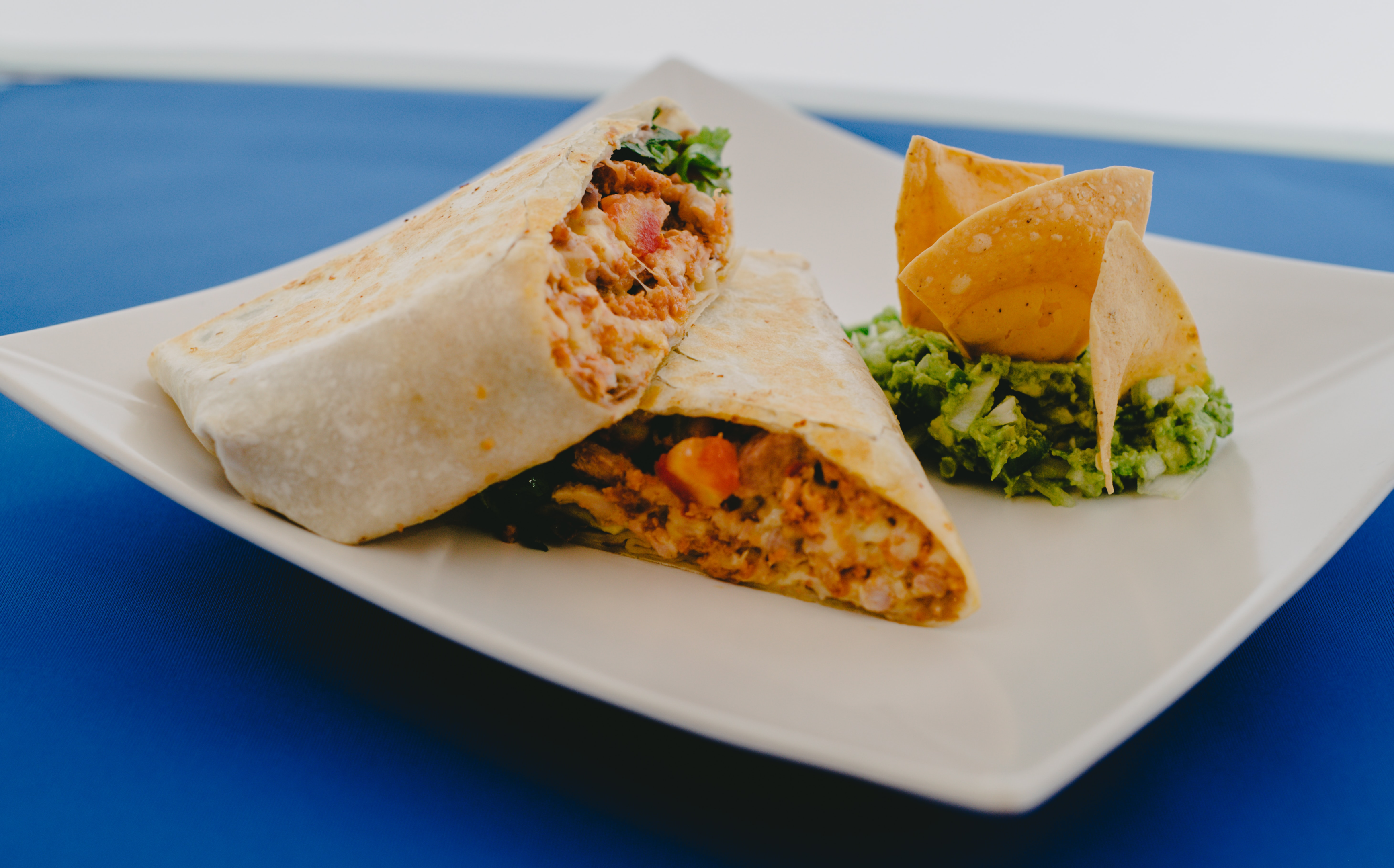 Try their slow braised pork shoulder platter served with Mexican-style rice, epazote brothy black beans, arugula, guacamole, and artisanal tortillas, or opt for a soup or a salad for a lighter meal. Whatever you decide to order, you absolutely must try their guacamole and chips.
15. Jacob's Pickles
Offering dishes reminiscent of Southern comfort food, Jacob's Pickles is a must-eat when in New York City. Think fried chicken, ribs, catfish tacos, shrimp and grits, and, of course, pickles, pickles, and more pickles! Their sandwiches also happen to be out of this world, which are really just piles of food crammed between two scrumptious homemade biscuits. Jacob's Pickles is also a great spot for drinks with their prominent whiskey and craft beer menus.
16. Jing Fong
Founded in 1978, the original Jing Fong opened in Manhattan's Chinatown and could seat an impressive 800 guests at a time. In 2017, a smaller branch was opened on Amsterdam Avenue on the Upper West Side. Now a New York tradition, this delicious Chinese restaurant is one of the top places for dim sum, noodles, and a selection of chicken, pork, shrimp, and vegetable stir-fries.
17. Jin Ramen
A low-key establishment offering affordably-priced bowls of ramen and other Japanese dishes, Jin Ramen is an unexpectedly great mainstay that's perfect on a cold day. Try their Kakuni Ramen, a shoyu pork broth served with Filipino-style braised pork belly and a mixture of greens, or their spicy Miso Ramen served with chicken sausage, chopped chashu, and a pork seasoned soft-boiled egg. Jin Ramen also offers a range of small Japanese plates that are perfect as a snack on their own or as an appetizer when paired with one of their signature dishes.
18. Koko Wings
Another Korean fried chicken joint on the Upper West Side, Koko Wings also has a second location in the East Village. Here, you can find all sorts of tasty delights, such as Teriyaki Chicken, Vegetable Tofu Soup, and Shrimp Okonomiyaki, alongside a variety of fried chicken pieces with a choice of flavors and sides. With so many delicious options to choose from, you might have a hard time deciding what to eat!
19. Sushi Kaito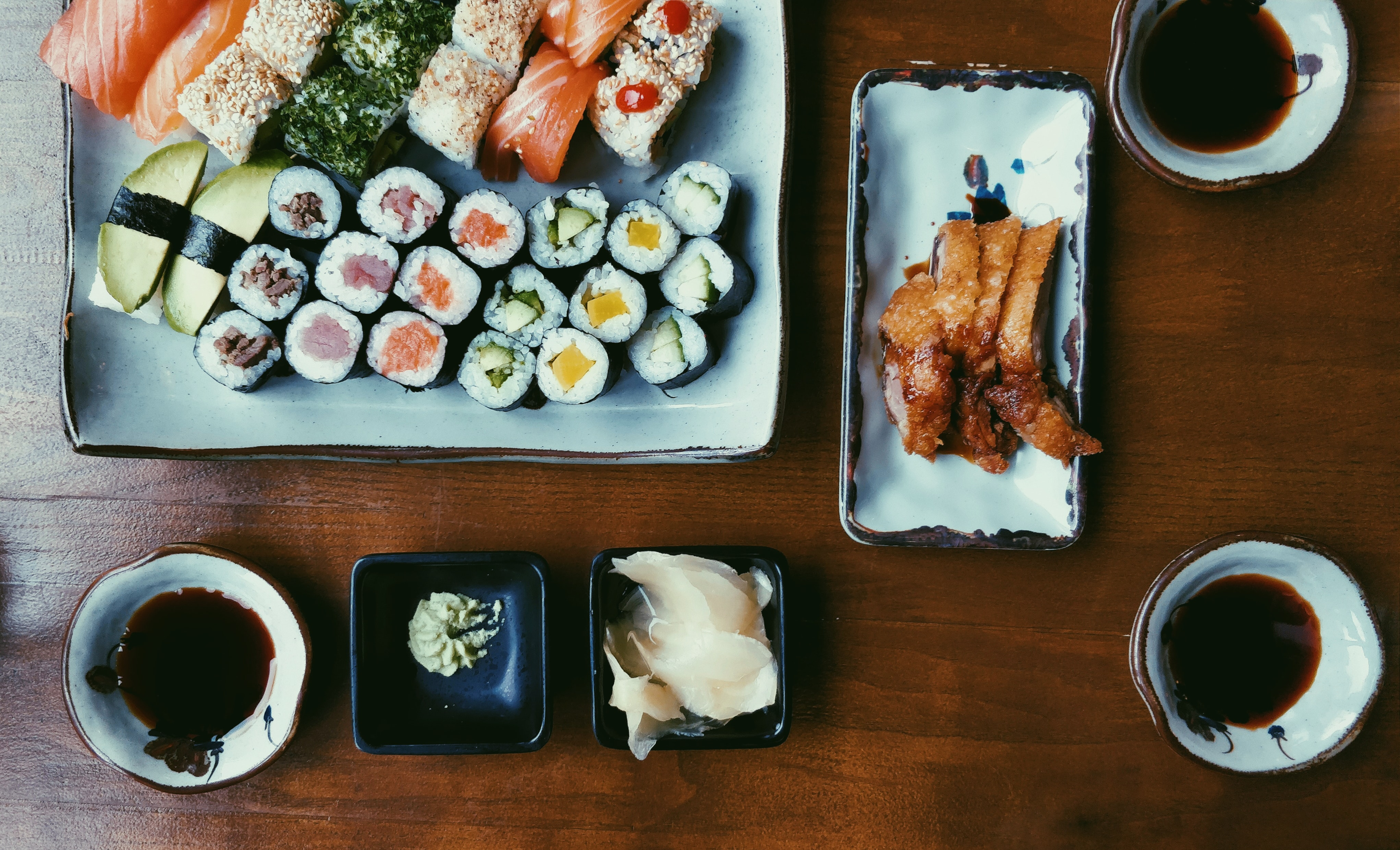 Get ready for a one-of-a-kind dining experience at this intimate Japanese restaurant and sushi bar on West 72nd Street. Seating a maximum of 12 people at the sushi counter, this is certainly one of the Upper West Side's hidden gems. The best part? Sushi Kaito is reasonably priced by Manhattan sushi standards.
The menu is delightfully simple, consisting of two omakase options. The first is made up of 12 courses of nigiri, a starter sashimi set, a temaki, and a miso soup. The second follows the same pattern, but ups the ante to 16 courses of nigiri featuring various toppings (neta/tane) that are imported directly from Japan.
20. Makana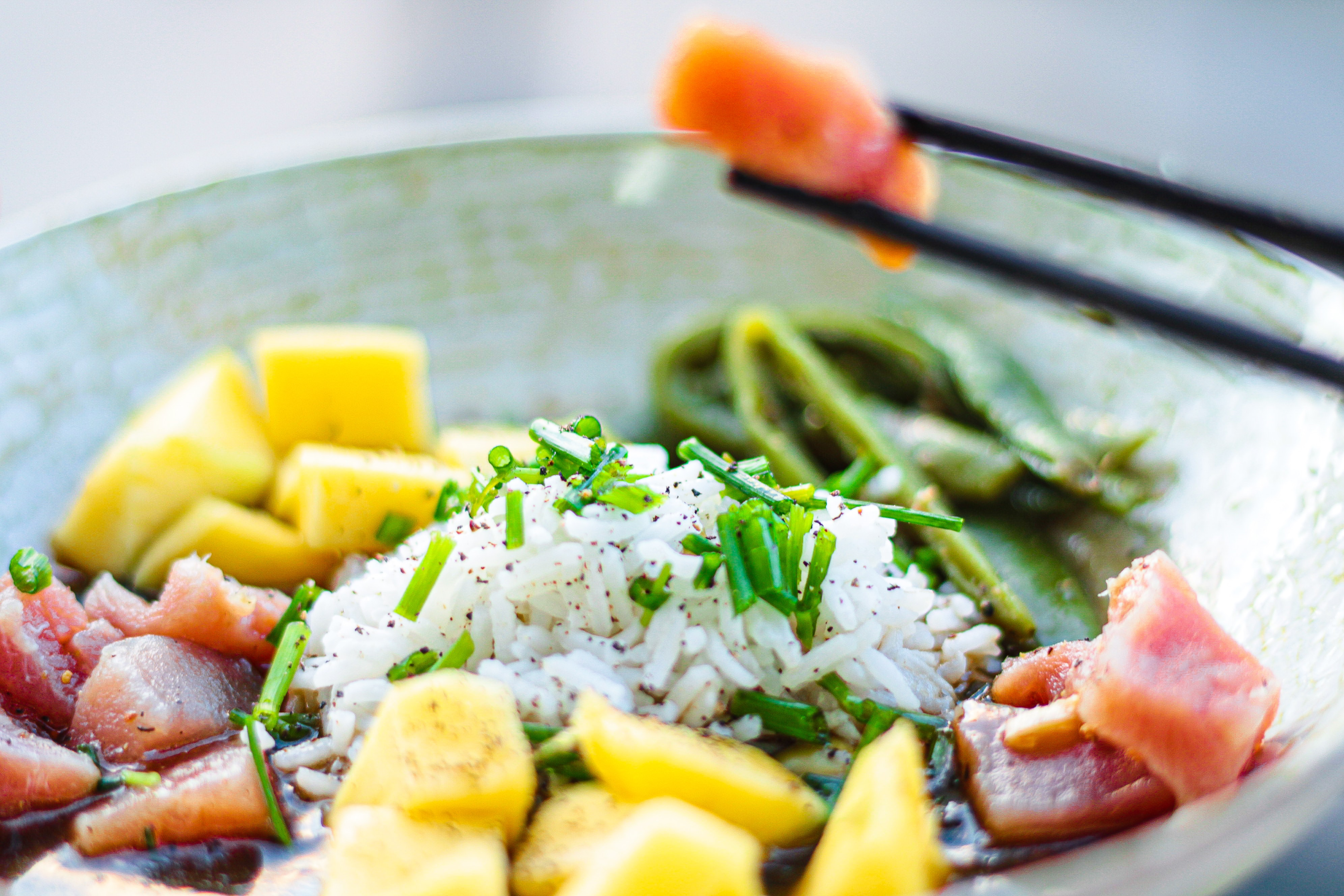 Next on our list of best restaurants on the Upper West Side is this casual eatery specializing in Hawaiian-inspired poké bowls and Asian BBQ.
Some of their most popular dishes include the Chicken Katsu, Ahi Poké, and Loco Moco, a dish comprising two beef patties on a bed of rice topped with two fried eggs and slathered in a homemade mushroom gravy.
Their Spam Musubi is another favorite, made with flame-grilled slices of thick-cut spam with a teriyaki glaze, while their loaded tots can only be described in one word: mind-blowing!
21. Malecon
If you're looking for an affordable, family-friendly restaurant on the Upper West Side, head to Malecon on Amsterdam Avenue. Open every day from 7 a.m. to 9 p.m., this low-key eatery serves generous portions of Dominican/Puerto Rican standards for breakfast, lunch, and dinner. Think mofongos, rotisserie chickens, pork and pot roasts, pressed sandwiches, and more!
22. Miriam
Featuring an enclosed terrace for indoor-outdoor dining and contemporary decor, this spacious bistro is an excellent option for anyone with a hankering for Mediterranean fare. They also have a bar in the back where you can enjoy a variety of wine, beer, and signature cocktails.
In terms of food, their brunch menu consists of burekas, Jerusalem bagels, Mediterranean crispy dough, and two types of shakshuka, plus classic favorites like eggs benedict, eggs florentine, and omelets.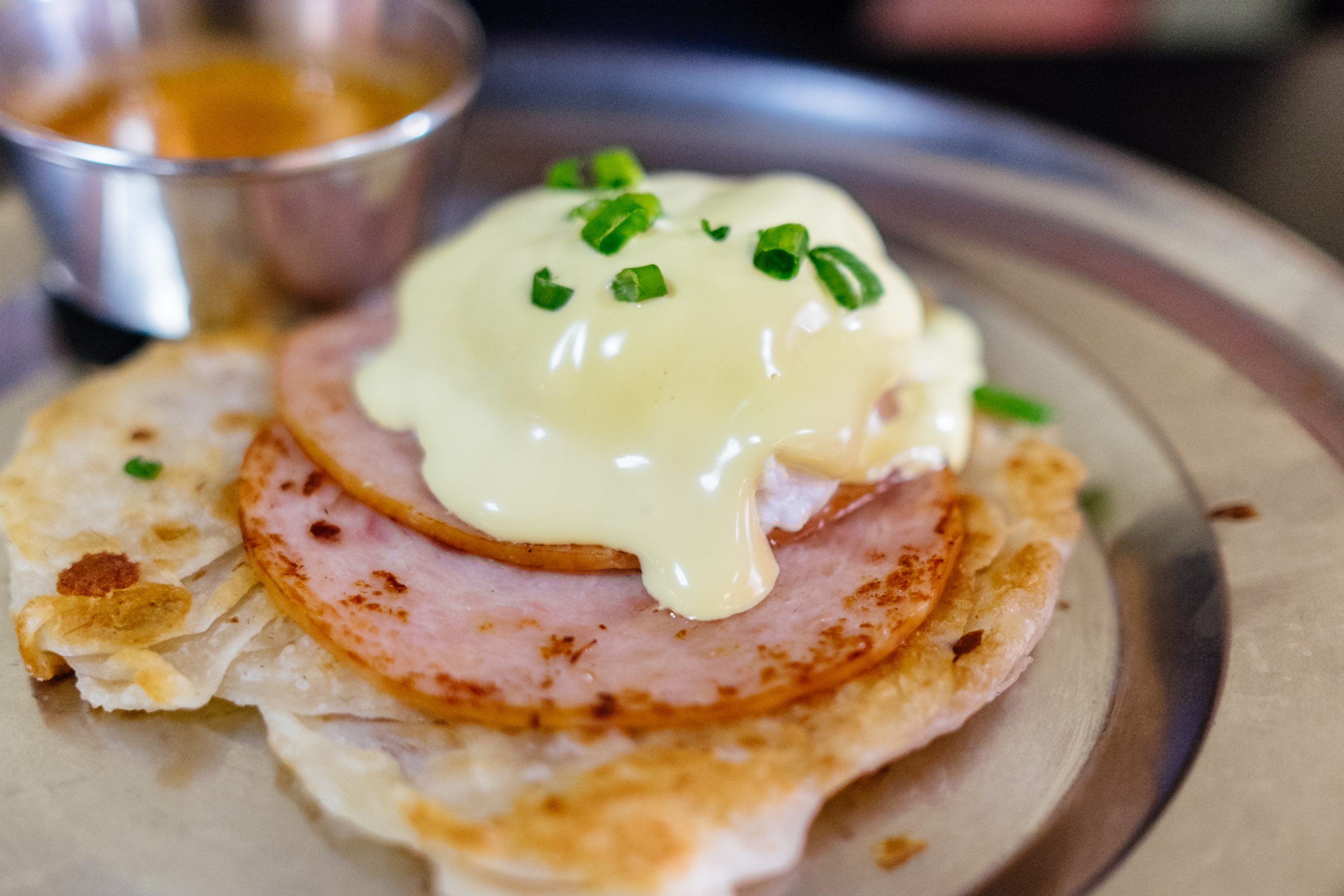 On the dinner menu, you'll find starters like their House Flat Bread, which you can enjoy plain or topped with za'atar or sesame seeds, goat cheese crostinis, roasted cauliflower, Kadaif Wrapped Shrimp, and falafels. For the main course, this Israeli restaurant offers grilled lamb chops, braised short ribs, and grilled Mediterranean Branzino. They also serve lighter fare like soups and salads, plus a tantalizing assortment of desserts.
23. Old John's Luncheonette
Located just a few blocks from Lincoln Center, this classic American diner is known for its comfort food and friendly staff, some of whom have been working there for over 20 years! They are open for breakfast, lunch, and dinner, as well as brunch on the weekends.
If you come here, be sure to give their Tuna Melt or Warm Chicken Club sandwiches a try, or order an Old John's Burger with a side of fries for a more satisfying meal. Top it all off with a warm brownie or strawberry shortcake; your regular cup of joe or a refreshing mint lemonade.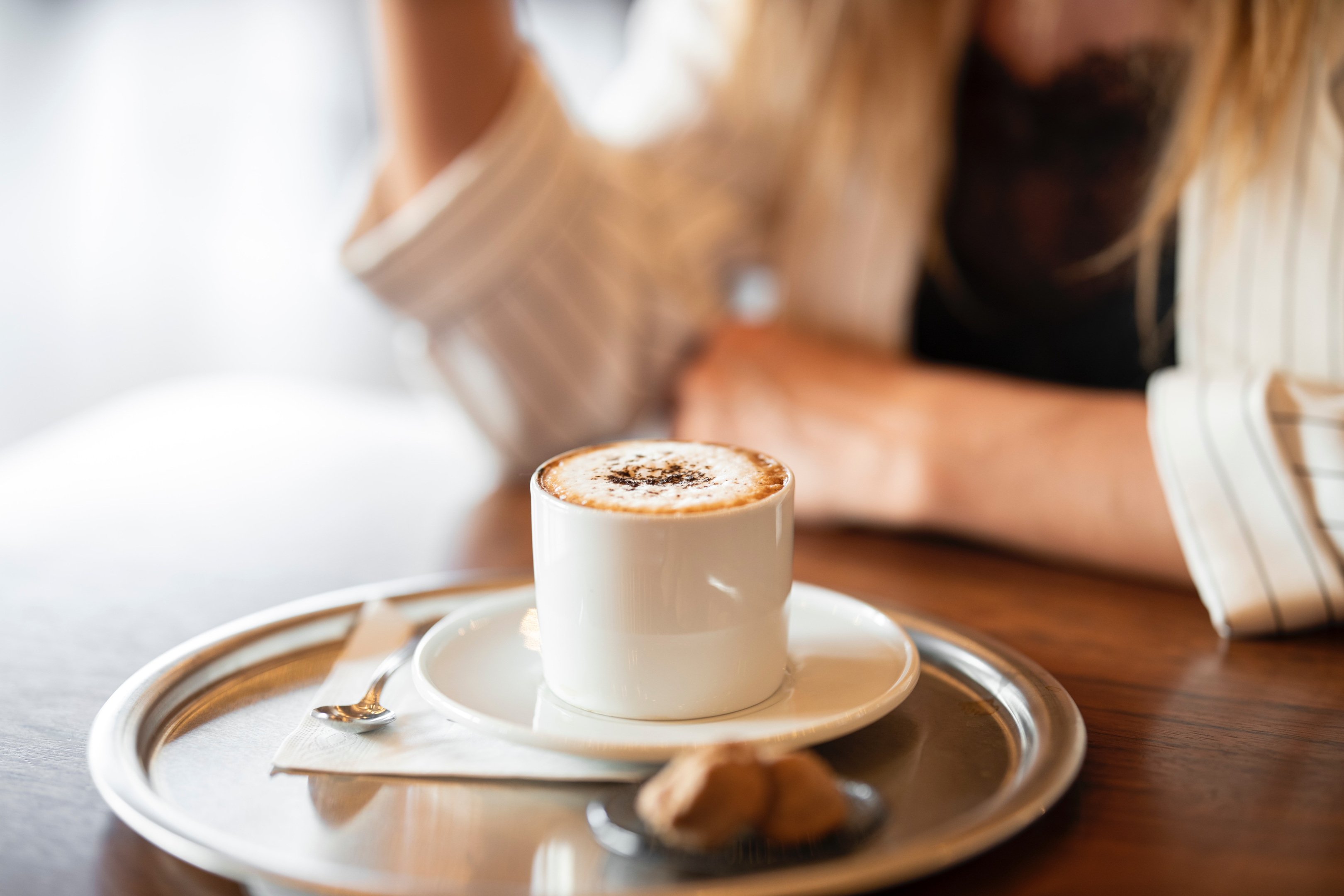 Whether you come here for the food or the atmosphere, Old John's Luncheonette will not disappoint!
24. Pastrami Queen
Pastrami Queen is a Jewish deli that first opened in 1956 in Williamsburg. Back then, it was known as Pastrami King. The name change came about after it opened its location on the Upper East Side in 1998. It has since hopped across Central Park and opened a new branch on the Upper West Side, where you can gorge yourself on overstuffed pastrami sandwiches, matzoh ball soup, and hot dogs smothered in mustard. You may also want to try one (or two!) of their iconic jelly donuts known as sufganiyot as the perfect end to your meal.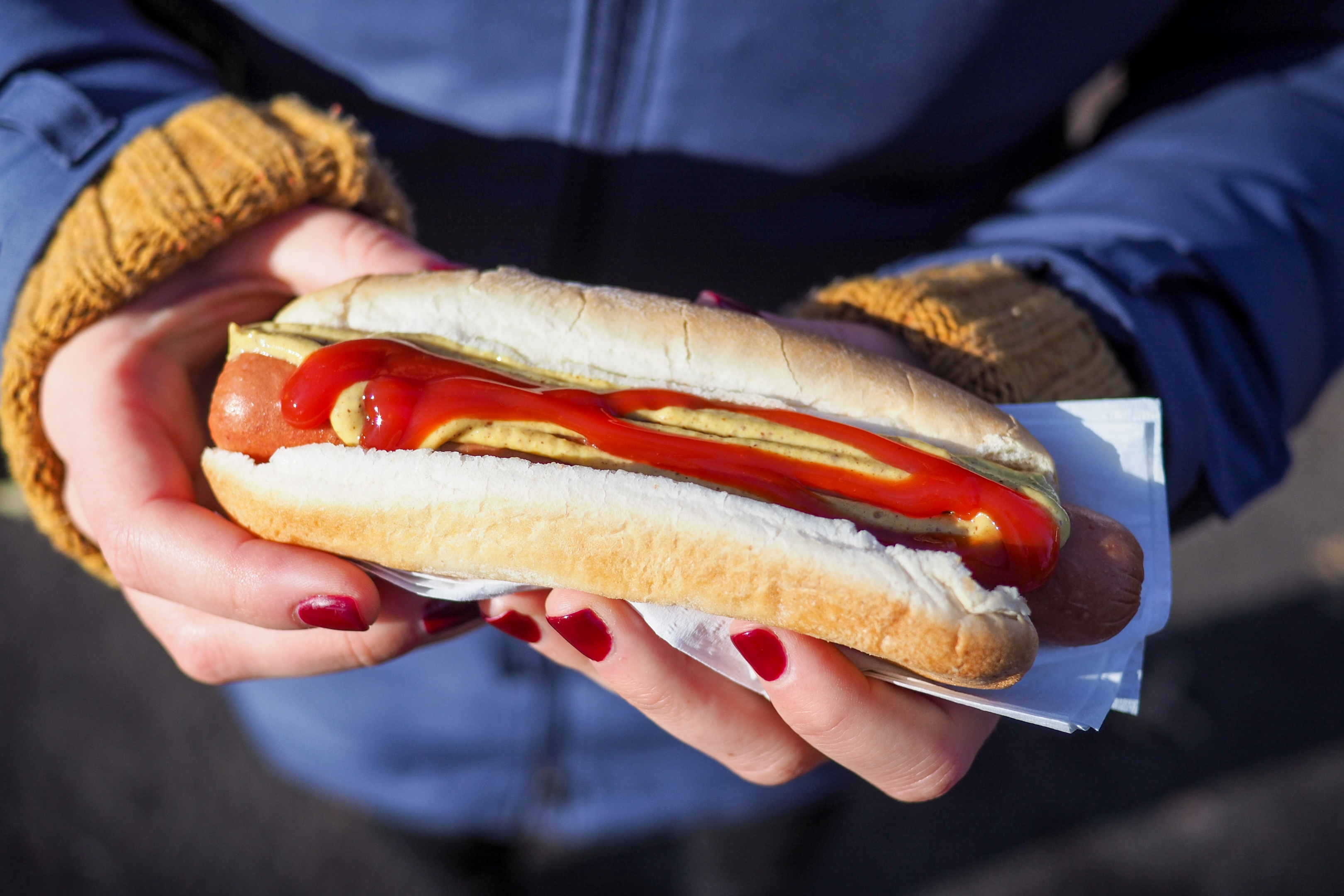 25. RedFarm
Offering indoor and outdoor dining plus takeaway, RedFarm is a modern restaurant that puts a creative spin on classic Chinese food. They are best known for their clever dim sum creations and innovative small plates, which include a sculptural chicken salad, yuzu wasabi shrimp, and – our favorite – Pac-Man dumplings. Another crowd-pleaser is their Short Rib Udon Noodles. While it may not be the most authentic Chinese restaurant on the Upper West Side, RedFarm does offer a unique dining experience that its patrons won't soon forget.
26. Saiguette
Popular for bánh mì and phở, this cozy eatery also offers a variety of Vietnamese entrées for takeout. Try their curry and coconut milk soup or refreshing green papaya salad with a spicy tamarind lime dressing if you're looking for something light to eat on the go, although we absolutely recommend returning for one of their enormous bánh mì. Made with house-baked bread, the sandwiches are filled with cucumber, pickled carrots and jalapeno, cilantro, chili mayo, and your choice of protein, such as roast pork shoulder, grilled chicken, or crispy spiced shrimp.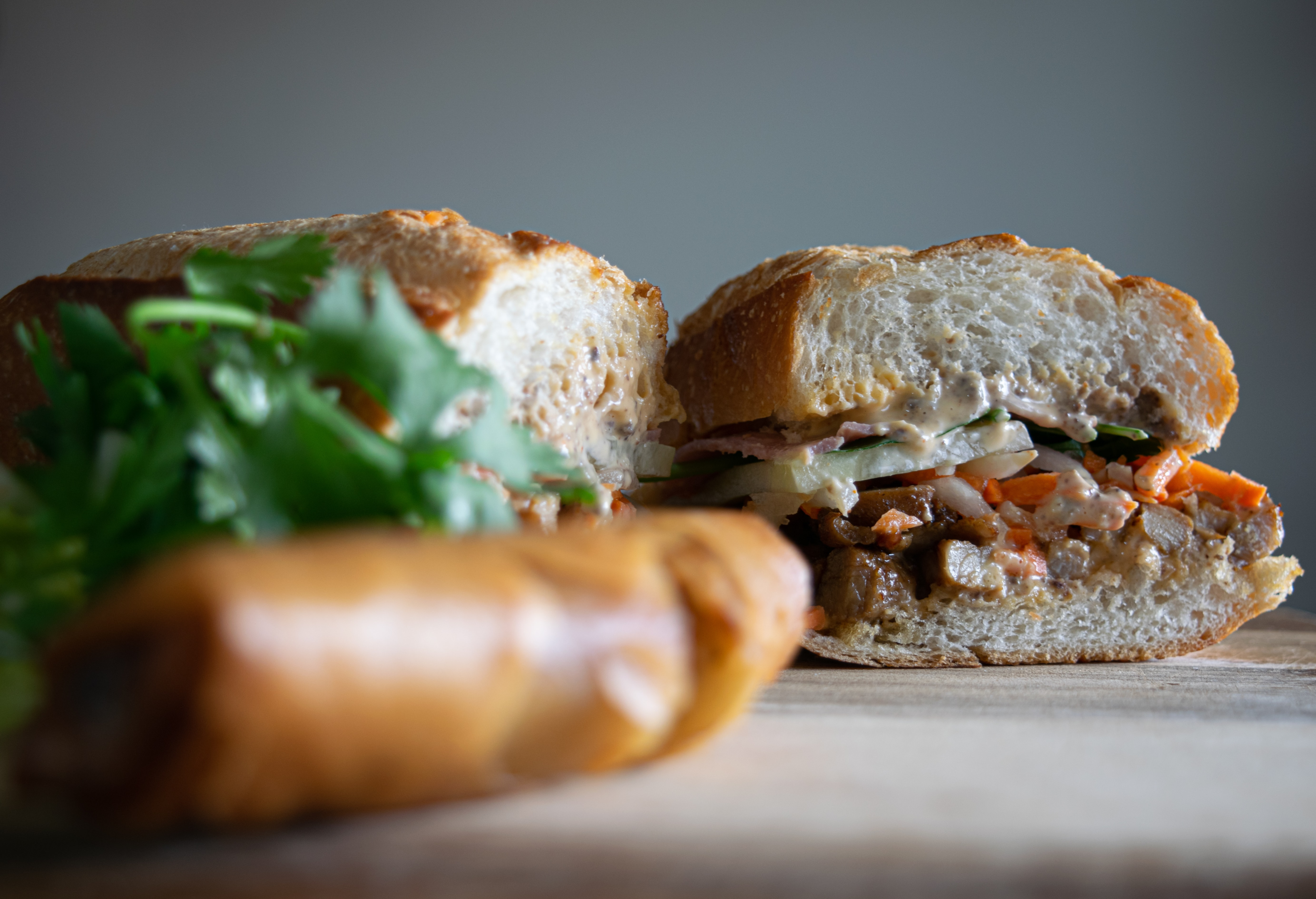 27. Sushi Nonaka
Sushi Nonaka is an upscale omakase sushi bar on the Upper West Side that also offers a variety of appetizers and creative cocktails. It also has an à la carte sushi menu with a selection of fish, some of which is sourced directly from Japan.
For something different, try the Japanese Cucumber in a sesame oil and sea salt marinade or the Monkfish Liver before moving on to some lightly seared sea bass, unagi, or striped jack topped with a smoky yuzu sauce.
28. Thai Market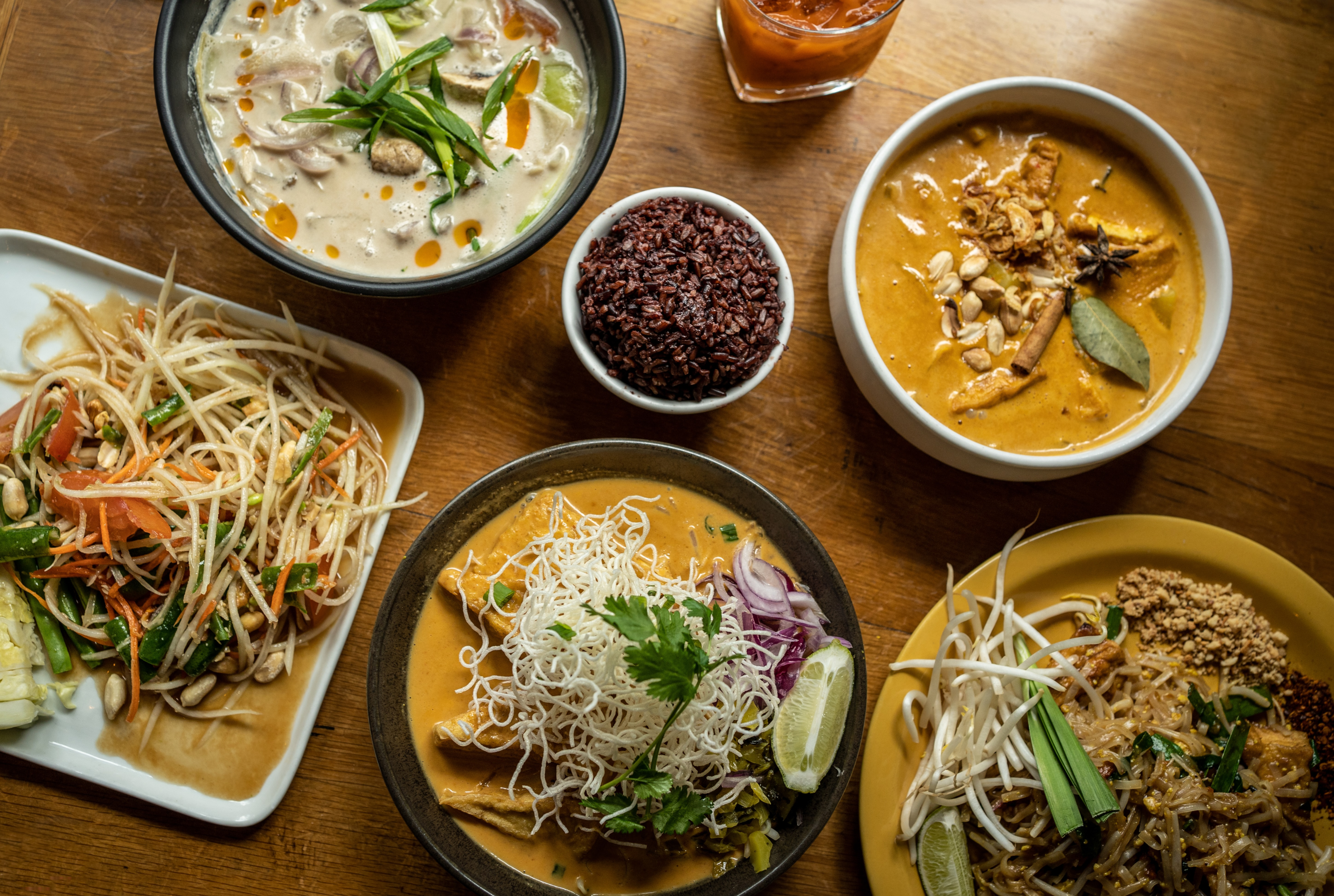 Specializing in authentic Thai street food, this casual restaurant even has a dining room modeled after a Bangkok street market. Some of the highlights on the menu include the pad thai, green curry, and skirt steak with cabbage and jeaw sauce. The Thai Market Egg Crepe and Curry Puff are firm favorites here too.
29. Zabar's
We snuck this spot onto our list of best restaurants on the Upper West Side due to its delicious selection of smoked fish, olives, bagels, and cheeses. Zabar's also offers Dinners-To-Go, which include a variety of starters, salads, and soups. The main entrée menu ranges from roast turkey to beef bourguignon, to Thai chicken, to poached salmon. You can also find sweet treats like gourmet cookies, cakes, and babka at their bakery.
30. Zurruto: Ramen & Gyoza Bar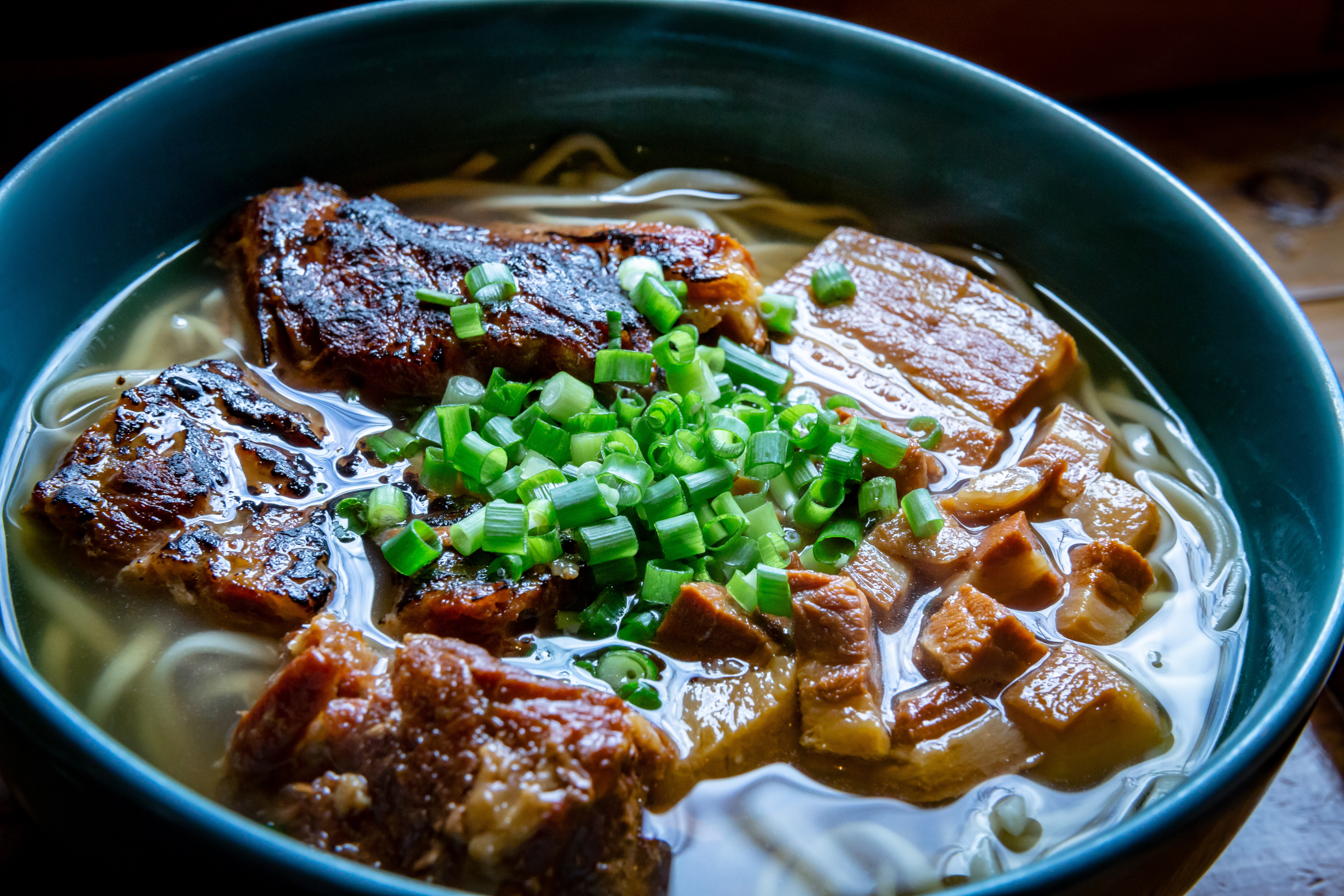 This is another Upper West Side restaurant that is sure to satisfy your ramen cravings. Though nothing fancy, Zurruto offers good food at affordable prices, plus their service is excellent. The Zurroto Miso ramen is one of their signature dishes and will warm you up from the inside out, especially on a cold day.
More Upper West Side Restaurants
31. Atlas Kitchen
32. Black Lab Cafe
33. Cafe Du Soleil
34. Cafe Fiorello
35. Happy Hot Hunan
36. Holy Schnitzel
37. Izzy's Smokehouse
38. Mama's Too
39. Nice Matin
40. Taqueria 86