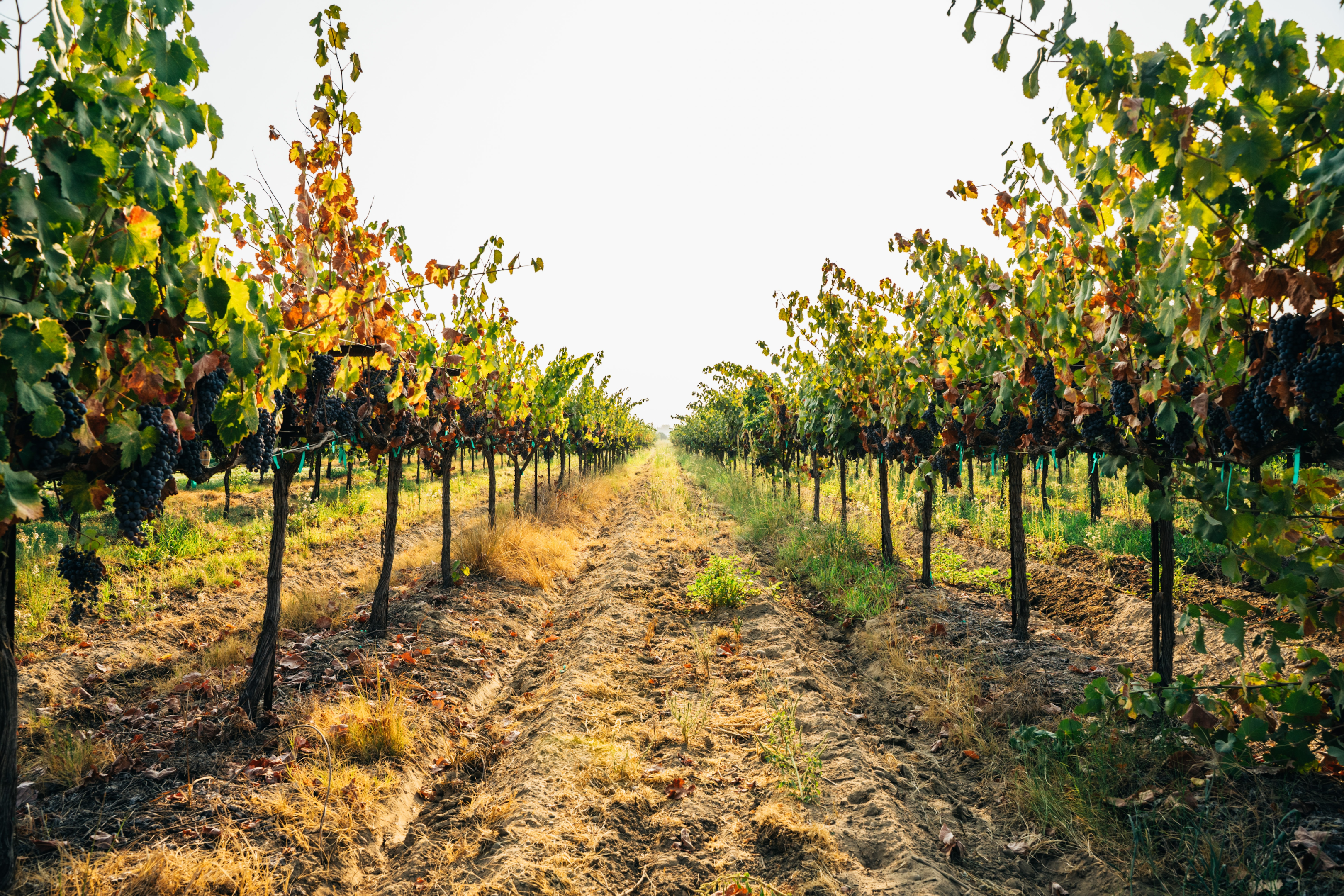 Nestled in the San Joaquin Valley in California, the city of Fresno is a popular vacation destination among many. This may come as no surprise given its many exciting tourist offerings, which include the courtyards and subterranean passages influenced by Roman catacombs at the Forestiere Underground Gardens and the sprawling, trail-lined Woodward Park with its tranquil Shinzen Japanese Garden. There are also plenty of family-friendly attractions here, such as the Fresno Chaffee Zoo, which features many species of exotic animals and a stingray touch pool. Alternatively, head to the Island Waterpark for a day of fun in the sun!
Fresno also makes a great base from which to explore Yosemite National Park, with its ancient sequoia trees, giant rock formations, and spectacular waterfalls. For those looking for a little retail therapy instead, the city is home to a vast number of shopping malls like the River Park Shopping Center and the open-air Fig Garden Village. Of course, you can also find a diverse variety of restaurants in Fresno that are perfect for grabbing a bite to eat before, during, or after your day spent exploring the city.
To get an idea of what's available, keep reading for a list of some of the best restaurants Fresno has to offer!
Best Restaurants in Fresno
1. The Annex Kitchen
Where: 2257 W Shaw Ave, Fresno, CA
Offering Italian cuisine influenced by locally sourced, seasonal produce from Central California, The Annex Kitchen manages to recreate the rustic, ingredient-focused cooking style of regional Italy.
Their menu consists of housemade pasta dishes and grilled meats and vegetables, while a wood-burning oven produces delicious wood-fired pizzas. Choose from classic favorites like pepperoni and margherita, or try one of the restaurant's original creations like their Spicy Soppressata topped with mozzarella, fontina, gorgonzola, red onion, and Calabrian honey.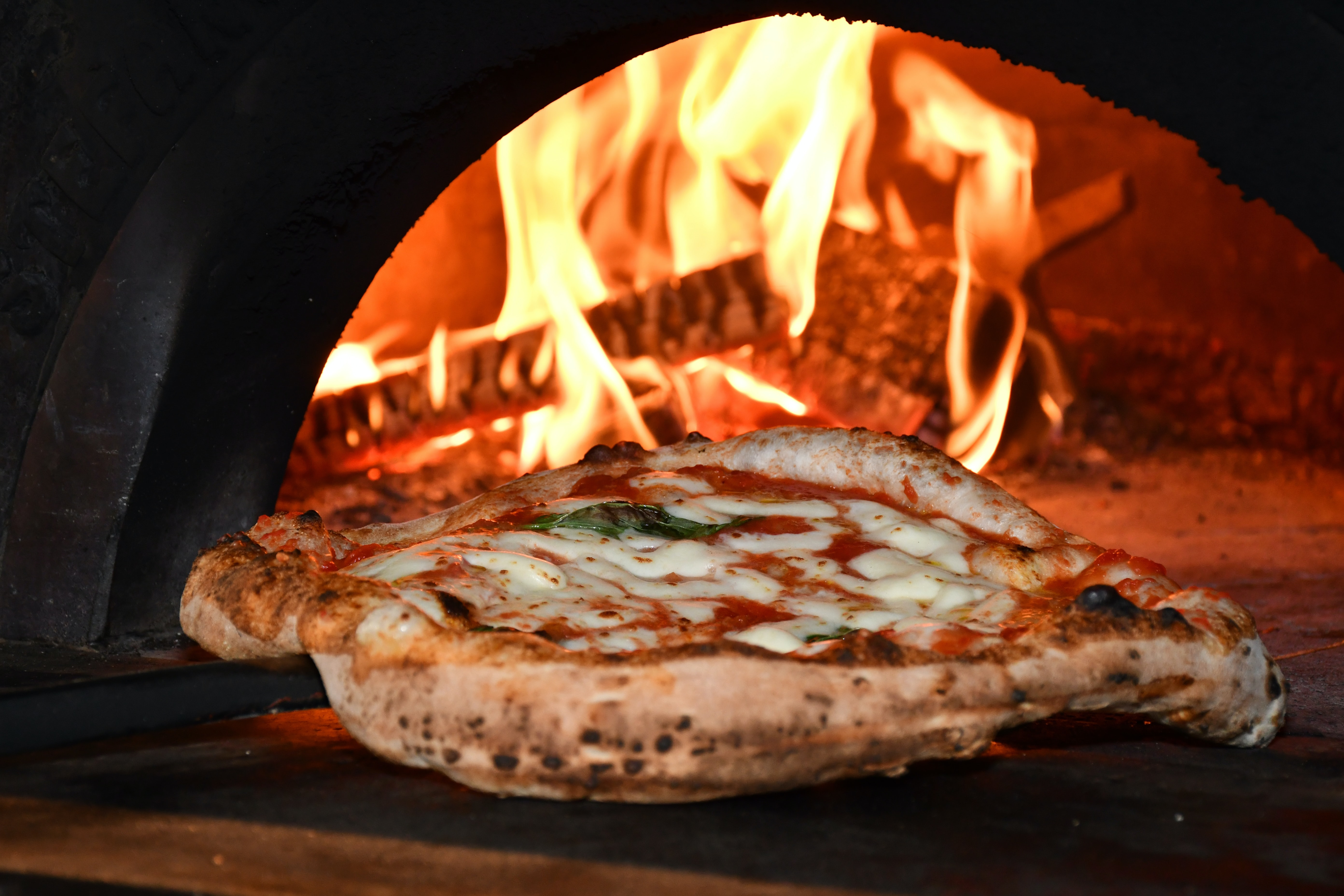 Conveniently, The Annex Kitchen also has a full bar offering modern craft cocktails, a large wine selection, beer, and other spirits.
2. Batter Up Pancakes
Where: 8029 N Cedar Ave, Fresno, CA
Open seven days a week for breakfast and lunch, this family-friendly restaurant specializes in fresh, handmade pancakes along with a range of other dishes like French toast, omelets, burgers, sandwiches, and salads.
Their breakfast menu includes your choice of old-fashioned or whole-grain blue cornmeal pancake and a variety of toppings ranging from apple cinnamon to cookie dough. For lunch, order one of their tasty burgers or sandwiches with a side of french or sweet potato fries.
3. BJ's Restaurant & Brewhouse
Where: 715 E Shaw Ave, Fresno, CA
If you're looking for good food paired with award-winning craft beer, head to BJ's Restaurant & Brewhouse. This restaurant chain offers delicious, top-quality craft beers on tap, which can be accompanied by some of the eatery's shareable appetizers, snacks, and small bites. Alternatively, you could order one of their mouthwatering entrées, which range from handcrafted burgers and their signature deep dish pizza to fresh specialty salads.
4. Dog House Grill
Where: 2789 E Shaw Ave, Fresno, CA
One of the most popular restaurants in Fresno, the Dog House Grill offers a full-service bar alongside a range of delicious entrées including BBQ, sandwiches, and burgers. You must try their legendary Tri-Tip sandwich paired with a basket of fries or their Pork Rib Meal, which comes with seven ribs, garlic bread, and your choice of side. For those looking for a healthier option, the restaurant also serves a variety of refreshing salads.
5. Don Pepe Taqueria
Where: 4582 N Blackstone Ave, Fresno, CA
For those craving Mexican food while in Fresno, head to the Don Pepe Taqueria. One of the best locally-owned restaurants that the city has to offer, Don Pepe's has been serving the area for over 20 years. They specialize in handmade and authentic Mexican cuisine served alongside 'the coldest beer in town'. Their menu is diverse and includes specialties like super burritos, super quesadillas, tortas, and combination dishes such as shrimp and fish tacos and carne asada with chicken or marinated pork.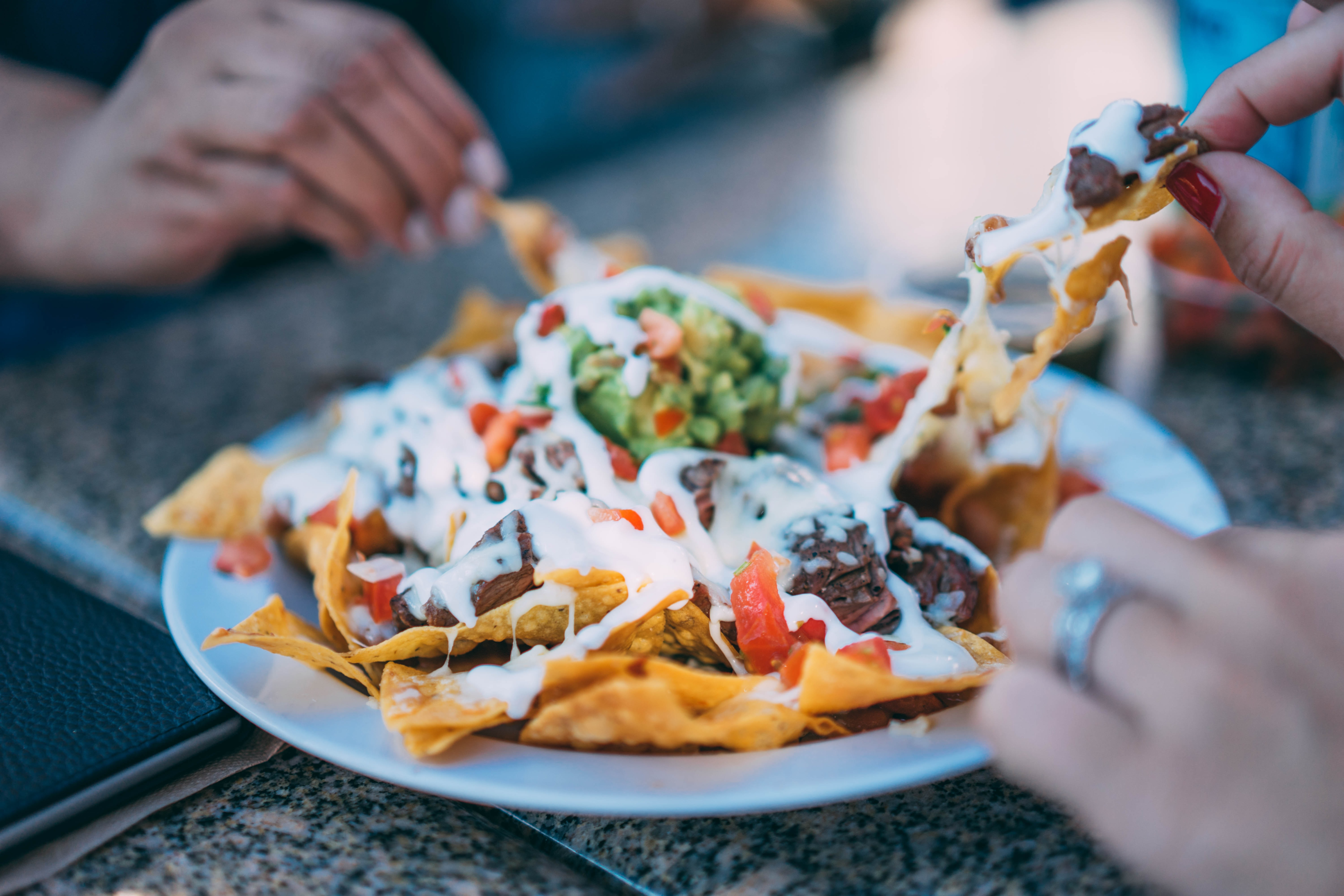 6. Elbow Room
Where: 731 W San Jose Ave, Fresno, CA
Specializing in fresh seafood and exceptional steaks, this bar and grill is a great option for anyone seeking casual American fare in a laid-back setting. Their extensive menu includes a range of comfort food made using fresh local ingredients and includes options for brunch, lunch, and dinner.
Choose from a wide selection of appetizers and entrées, like their shrimp cocktail or deep-fried calamari followed by a pan-seared Alaskan Halibut served with fingerling potatoes, pearl onions, and asparagus spears in a bouillabaisse broth. Alternatively, try their Shrimp Scampi Pasta or Wild Mushroom Chicken Cannelloni. You can also find a variety of crisp salads and tantalizing desserts.
7. Fleming's Prime Steakhouse & Wine Bar
Where: 639 E Shaw Ave Suite 149, Fresno, CA
For those looking for a fine dining experience in Fresno, Fleming's Prime Steakhouse will not disappoint. Offering a diverse menu that includes a range of starters, soups, and salads, as well as a seasonal chef's table, you're bound to find something you like. For example, carnivores will love tucking into one of their succulent steaks, such as their Certified Angus Beef Ribeye, Prime New York Strip, and Main Filet Mignon, while wine and cocktail connoisseurs will enjoy sampling their selection of vinos and handcrafted cocktails at the wine bar.
8. Fresno Breakfast House
Where: 2085 W Bullard Ave, Fresno, CA
Kick off your day on the right foot with a hearty breakfast at this quaint restaurant in the Pavilion Wet Shopping Center. Think generous servings of eggs benedict, omelets, Belgian waffles, homemade pancakes and crêpes with your choice of sweet or savory topping; washed down with a steaming cup of coffee, tea, or a refreshing glass of orange juice.
The best part? Their menu also includes sandwiches, salads, soups, and burgers, so you're not limited to breakfast items alone.
9. Max's Bistro & Bar
Where: 1784 W Bullard Ave, Fresno, CA
The self-proclaimed 'best bistro in Fresno', this quaint family-operated eatery offers a unique fine dining experience to guests. On the menu, you'll find creative made-from-scratch dishes using organic, locally sourced ingredients. They also offer a daily seafood special.
If you come here for dinner, start your meal with their charcuterie and cheese board, shrimp cocktail, or Korean Barbeque Pork Potstickers before moving on to your main entrée, which might consist of their Kobe Beef Meatloaf, Chicken Marsala, or Filet Mignon. Other specialties that you can try here include Tiger Prawns, pan-seared Pacific Halibut on a bed of risotto, and King Salmon served with red potato mashers, wilted greens, and roasted mushrooms topped with a cherry barbeque glaze.
10. Mediterranean Grill & Cafe
Where: 1031 U St, Fresno, CA
If you're looking for one of the best restaurants in Fresno for Mediterranean cuisine, the Mediterranean Grill & Café is your go-to. This full-service restaurant offers a mixture of Lebanese and Greek cuisine made using the freshest ingredients and is known for its excellent service.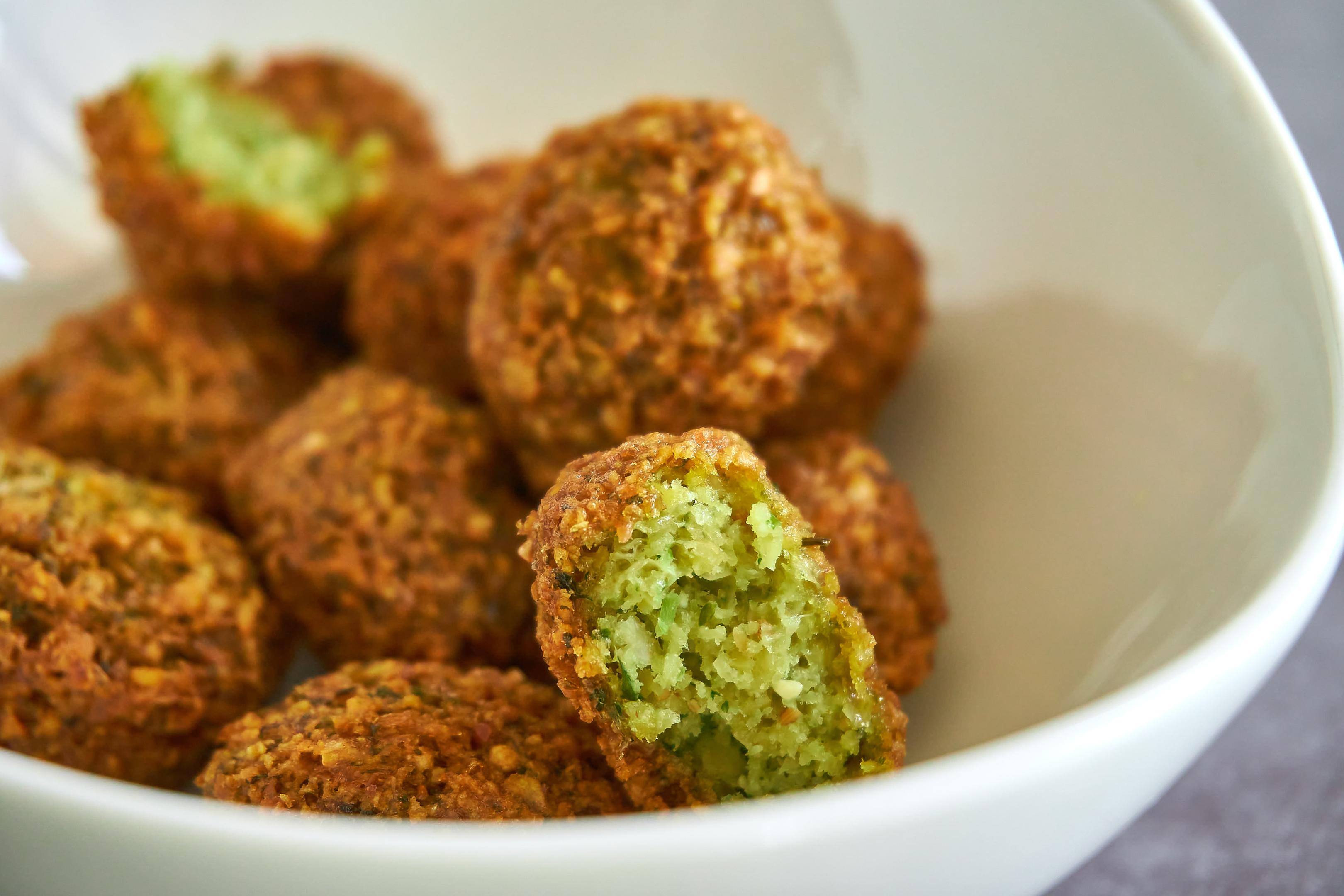 Choose from a variety of hearty, flavorful dishes such as their Vegetarian Plate, which comes with a green salad, stuffed grape leaves, tabouli, pasta, hummus, falafel, and baba ghanouj, or Lebanese Chicken and Rice – their most popular dish to date! You can also find a range of salads, sandwiches, and burgers here – and don't forget to save room for dessert!
11. Parma Restaurant
Where: 6729 N Palm Ave, Fresno, CA
Get ready for a memorable dining experience at one of the best restaurants in Fresno! The Parma Restaurant brings a taste of Northern Italy to the San Joaquin Valley with their housemade pasta dishes and authentic Italian flavors.
The recipient of ten California Restaurant Association – Fresno Area Chapter awards, including one for 'Best Italian Restaurant', you can't go wrong by ordering one of their enticing entrées, like their grilled rack of lamb served with roasted potatoes and grilled vegetables, or mouthwatering pasta dishes.
12. P.F. Chang's
Where: 7894 N Blackstone Ave., Fresno, CA
Located in the River Park Shopping Center, this gourmet eatery is one of the best restaurants in Fresno for Chinese and Asian cuisine. They serve delicious food for lunch and dinner and every item on the menu is made from scratch every day.
For appetizers, try their spicy shishito peppers with a signature dipping sauce, BBQ pork spare ribs, crispy green beans, or steamed edamame. You may also want to try their selection of dim sum, which includes hand-folded crab wontons, vegetable spring rolls, and pan-fried or steamed dumplings. For mains, choose between their Mongolian Beef topped with a sweet soy glaze, sesame chicken served with broccoli, bell peppers, onion, or prawns tossed in a spicy chili butter.
Chang's is also one of the best restaurants for people with food preferences since they offer a range of gluten-free and vegetarian options.
13. Phoenician Garden Mediterranean Bar and Grill
Where: 1025 E. Herndon Ave. #106, Suite 106, Fresno, CA
Another great option for those craving Lebanese and Greek cuisine, the Phoenician Garden Mediterranean Bar and Grill is a family-run eatery that serves all the classic Mediterranean dishes along with a few twists.
Nicknamed 'The Home of Spicy Chicken', you can also find a range of appetizers, salads, pasta, and seafood dishes here. Alternatively, opt for one of their tasty burgers, wraps, or specialty plates, which include cabbage rolls, lamb shank, and Greek mousaka.
14. Pismo's Coastal Grill
Where: 7937 N Blackstone Ave, Fresno, CA
Offering an extensive menu in a casual setting, this is one of the best Fresno restaurants for seafood. The eatery gives the impression of open-air dining with unique roll-up windows, rock columns, and Adirondack-style booths, while a handcrafted wooden boat at the entrance contributes to the coastal theme.
You can find a selection of hot and cold appetizers on the menu at Pismo's Coastal Grill, ranging from Pistachio Crusted Calamari to Seafood Ceviche and Oysters on the Half Shell. In terms of entrées, try their Fish Tacos, Seafood Pasta, or Fish and Chips Also, don't overlook their burgers, salads, and sandwiches.
15. Ruth's Chris Steak House
Where: 7844 N Blackstone Ave, Fresno, CA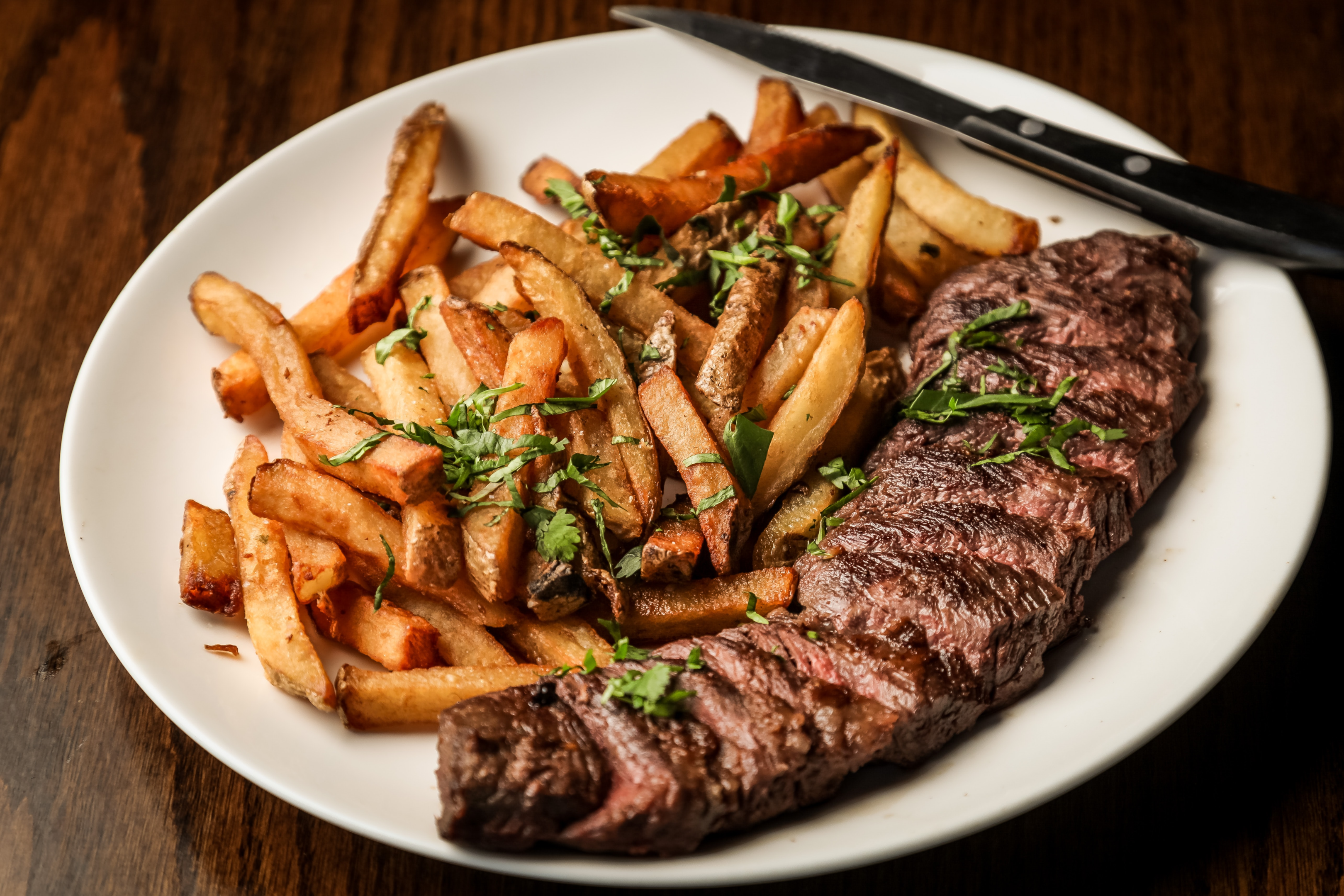 Offering only the finest cuts of USDA Prime beef paired with award-winning wines, it's no wonder Ruth's Chris Steak House has been recognized by the California Restaurant Association as serving the 'Best Steak in Fresno'.
That being said, the restaurant also offers other dishes, so whether you're in the mood for chicken, fish, or lighter vegetarian options, you're sure to find something delicious to eat here. Alternatively, you could opt for a prix fixe menu that includes a starter, an entrée, a personal side, and a dessert.
16. Red Apple Cafe
Where: 488 W Herndon Ave, Fresno, CA
Specializing in hearty breakfasts, sandwiches, and burgers served in a lively atmosphere, Red Apple Cafe is easily one of the best restaurants in Fresno for a variety of reasons. First, they have a large menu consisting of all the traditional breakfast favorites like bacon, sausages, and eggs; pancakes, and waffles, well as some more unusual items like Hawaiian French Toast and Calamari Steak and Eggs. Second, their lunch menu offers just as wide a selection of delicious entrées, and third, they have a dog-friendly patio.
17. Sal's Mexican Restaurant
Where: 7476 N Fresno St, Fresno, CA
Open since 1942, Sal's Restaurant has been serving authentic Mexican cuisine for over 80 years. Here, you'll find nothing but good food made using traditional family recipes and the freshest ingredients, as well as excellent service in a family-friendly atmosphere.
Choose from a range of appetizers and finger foods before tucking into your main meal, which might consist of Sal's signature Fancy Burrito made with refried beans and chili con carne topped with melted cheese, a tasty tostada with your choice of shredded beef or chicken, or a combination plate consisting of an enchilada, a taco, and chili relleno. Afterward, wash down your meal with a cold drink, like a raspberry iced tea or soda.
18. Texas Roadhouse
Where: 3190 W Shaw Ave, Fresno, CA
If you've never been to a Texas Roadhouse, you're in for a treat! This restaurant chain specializes in American fare with a Southwestern twist. Enjoy hand-cut steaks and burgers amid Texas-themed decor, along with a range of sides made from fresh, locally sourced ingredients wherever possible. However, the main reason why people come here is for the 'fall-off-the-bone' ribs. That being said, you may also want to save room for one of their delectable desserts, which include Strawberry Cheesecake, Granny's Apple Classic, and their 'Big Ol' Brownie'.
19. Westwoods BBQ and Spice Co
Where: 8042 N Blackstone Ave, Fresno, CA
If you have a hankering for BBQ with a Mexican spin, head to Westwoods BBQ on North Blackstone Avenue. They offer great food served in a lively atmosphere, making it a great place for catching up with family or friends.
Must-tries include their Crispy Chicken Wings and their Applewood Bacon & Cheddar Fries. Of course, their burgers are to die for, using only 100% USDA Prime grade chuck and their signature house sauce on a toasted brioche bun. They also offer crisp entrée salads for those looking for a lighter meal.
20. Yard House
Where: 90 El Camino, Fresno, CA
Offering good food and great value for money, this upscale sports bar chain in the heart of Fresno is the perfect spot to eat, drink, and be merry! In fact, the Yard House offers the world's largest selection of draft beer with over 100 different varieties on tap.
Depending on your hunger level, opt for one of their tasty appetizers, like their Poké Nachos, Coconut Shrimp, or Onion Ring Tower, followed by a house favorite like their Maui Pineapple Chicken, Bone-In Ribeye steak, or Mac and Cheese. They also have a range of seafood dishes to choose from, including Lobster Garlic Noodles and Whiskey Glazed Salmon.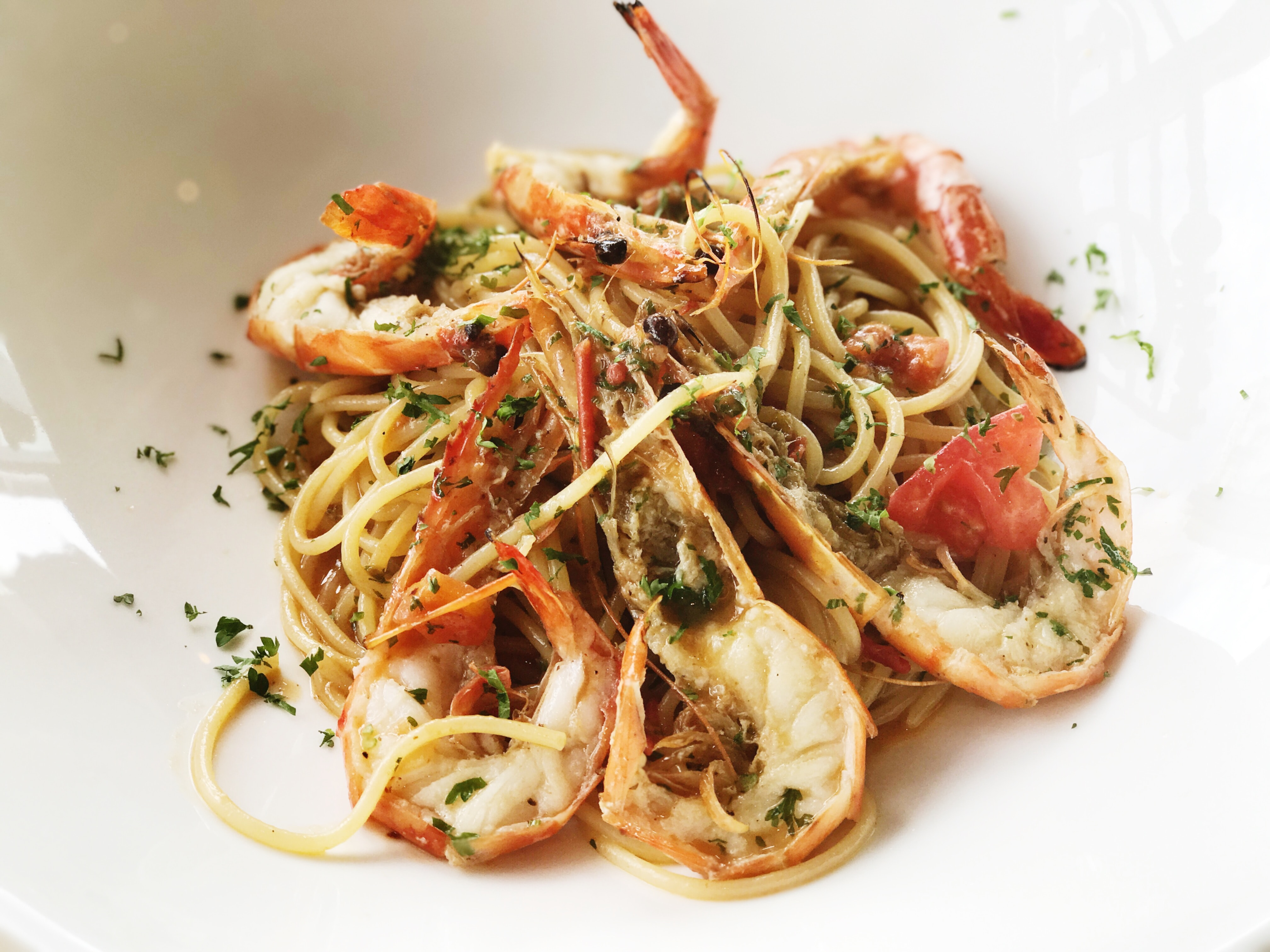 21. Yosemite Ranch
Where: 1520 E Champlain Dr, Fresno, CA
This upmarket steakhouse, seafood restaurant, and bar offers a diverse menu comprised of signature dishes like seasoned grilled salmon, roast house specialties, and spicy buttered aged steaks all cooked to perfection on a Coastal Oak fire. The restaurant also offers a selection of appetizers, including vegetarian options, plus a range of sandwiches, salads, and burgers.
Try the Wood Grilled Artichokes with a lemon-garlic aioli or Tempura Shrimp Roll to start, followed by their Pecan-Crusted Pork Chop, East Coast Swordfish, or Ranch Steak served with your choice of Santa Maria, Buttered Wasabi, or Peppercorn au Poivre. Pair your meal with one of their draft beers or vinos and finish it off with a slice of their Award-Winning Chocolate Cake, Yo Ranch Cheesecake, or Jack Daniel's Bread Pudding. Delicious!