Nothing quite compares to a cruise vacation, where the focus is on relaxation and exploration. Unlike other forms of travel, cruise ships allow guests to visit new and exciting places and partake in unrivaled shore excursions almost every day.
Your first cruise can be daunting, as there are so many factors to consider when it comes to choosing between the endless options of cruise lines, cruise ships, and itineraries.
Therefore, we have compiled a comprehensive overview of tips and tricks to help first-time cruisers navigate the cruise industry.
Doing your homework is an essential part of planning a worthwhile cruise vacation, and it's almost impossible to know all the ins and outs of cruise ships and cruise lines if it's your first cruise.
Read on to find some valuable tips for first-time cruisers offered by experienced cruisers who know what it takes to create a memorable cruise experience.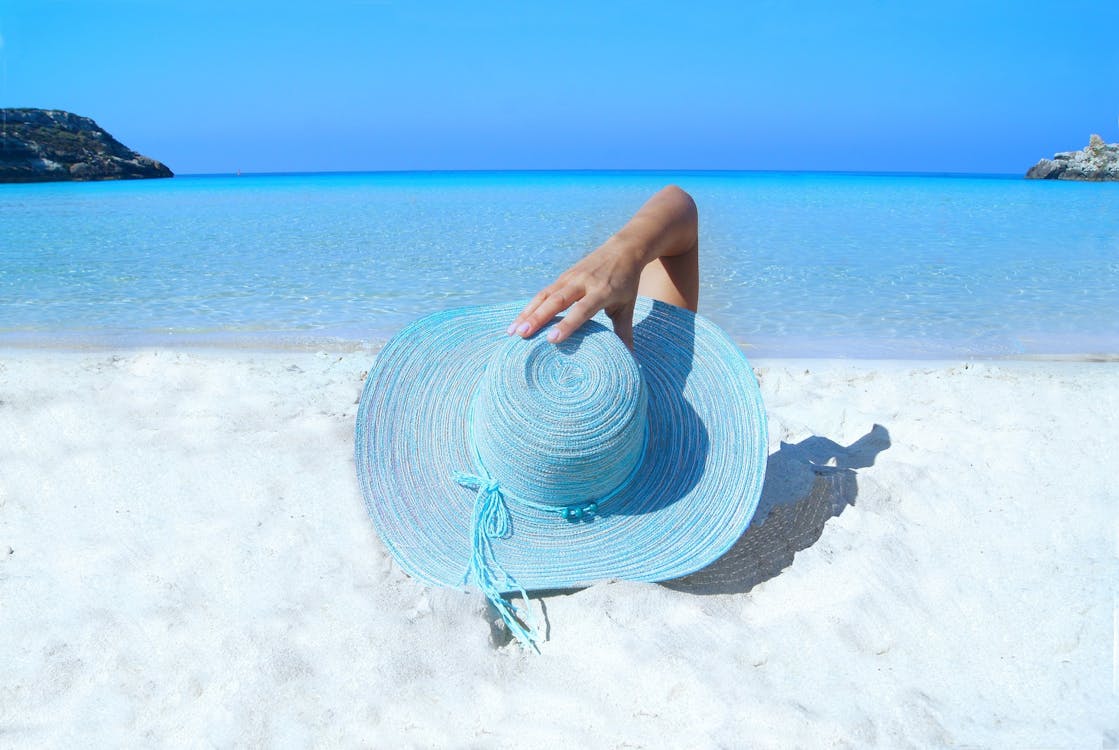 Tips and Tricks to Know Before Boarding Your First Cruise Ship
#1 Choosing the Right Cruise Line and Ship for You
Every cruise vacation will offer a totally different experience, so do your homework! Start by identifying the general itinerary and the cruise ports you'd like to visit most.
Many cruise lines will visit the same cruise port on various itineraries, so the deciding factor will be the type of atmosphere you'd like on a cruise ship. You can also benefit from additional onboard credit when working with a travel agent.
If this is your first cruise, a dedicated travel agent can make the planning portion of your trip a lot easier. A travel agent will most likely be affiliated with specific cruise lines, so be sure to explore all the options before taking their word as law.
Instead of opting for the first cruise ship they recommend, request a wide range of suggestions and research the cruise ships yourself before committing.
A good travel agent will be updated on the latest cruise news and ask you various questions to be able to better identify the best cruise line and ship for you.
They will ask you things related to your likes and dislikes, the type of vacations you've taken in the past, the age range of your family members (if they will be joining you), and more. Don't hesitate to ask a lot of questions yourself. After all, it is your getaway, and the cruise ship you go with should cater to you individually.
#2 Save Money Where You Can
Everyone knows that cruise lines know how to bring in money. From the moment you step foot on the cruise ship, there will be countless attractions begging you to spend money.
Many experienced cruisers advise first-time cruisers not to buy into all the hype. You can still have a great cruise vacation when practicing self-control.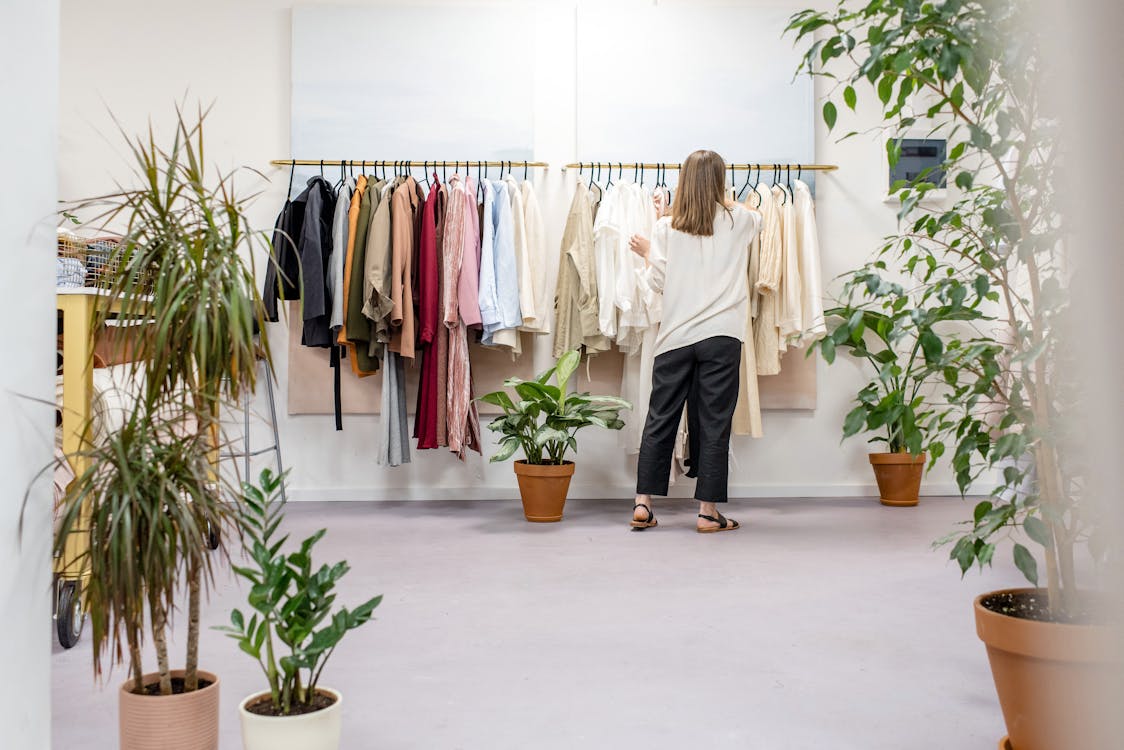 There are a few ways to save money on a cruise:
Choose an Inside Cabin
Although balcony cabins on most cruise ships are an incredible option for becoming immersed in the surrounding ocean, they come at an immense price.
Staying in an inside cabin still offers a wonderful experience. You'll likely want to spend most of your time walking around the ship and enjoying the deck attractions anyway.
Oftentimes, it is better to book an inside cabin and cruise more frequently than to opt for an expensive cabin and only be able to cruise every few years.
After all, you will still benefit from all the great guest services and facilities as all the other passengers. You'll just be saving money to a great extent by not splurging on the best room on the cruise ship.
You might even be grateful you chose an inside cabin when you find how dark and peaceful they are for sleeping, whereas passengers in balcony cabins are often woken by the sun at very early hours.
Choose Shore Excursions Wisely
When you're investigating all the different ports and destinations of a given cruise line, keep in mind that many locations are ideally suited for sole exploration.
Although you may still want to pay for some unforgettable shore excursions and land activities, you don't have to pay thousands at every single port of call.
Choosing a cruise itinerary that allows you to explore certain destinations on your own is always wise. If the cruise ships stop at cities or islands, in particular, walking around the location and visiting local establishments could be just as much fun as purchasing an expensive shore excursion.
Choose the Right Season
In the Caribbean, there are two peak seasons and one in Europe. Most cruise ships are packed during the summer months on voyages to the Caribbean, Alaska, and the Mediterranean. Cruise passengers are willing to spend an astonishing amount of money for cruises during the busy seasons.
However, if you are cruising on a budget and want to save money, consider going on a cruise in the off-season when all the children are in school. You'd be surprised how significant an influence the season has on cruise prices.
Consider Sailing on Older Cruise Ships
A well-kept secret in the cruise industry is that you can save a tremendous amount by opting for an older cruise ship instead of the latest ships to sail the ocean.
Provided older cruise ships don't offer as many features and modern amenities, they are still excellent for a cruise vacation and often feature the same itinerary as the latest cruise liners.
Depending on what you are looking for, an older cruise ship may still give you everything you need for a relaxing getaway.
However, if you or your family members are looking for the highest level of luxury and features that you would never believe can be on a cruise ship, you'll still be better off going on a newer ship.
#3 Research Shore Excursions Thoroughly
For first-time cruisers who may not know the vocabulary of cruise ships, shore excursions are the trips you take at various ports. Shore excursions may include everything from wine tasting and diving lessons to trips to the museum and skiing.
Cruise lines provide you with a list of all the applicable shore excursions before you board the ship, so it is always smarter to book shore excursions you would like to take in advance.
Although you might be inclined to book a few more excursions during your time on the cruise ship, knowing which adventures you don't want to miss will significantly benefit your budget and your planning.
Most cruise lines profit greatly from shore excursions, so you should also consider booking some activities independently if you want to save money. A day of lounging on the beach on a private island may be all you need, so don't feel pressured to book shore excursions you can live without.
Furthermore, be sure to research the logistics of each port of call. Some may require you to take a taxi, rental car, or shuttle into town, and booking your transportation in advance could save you a lot of trouble and money.
#4 Get Your Paperwork in Order
The day you board the ship is called embarkation day, and believe me, it can be a very chaotic time. Many lines allow you to pay an additional fee for early embarkation so you can board the ship before the crowd of passengers arrives.
If you don't opt for early embarkation, you can avoid the masses arriving at the cruise terminal by showing up well ahead of time and waiting at the front of the line. You can also just hang around the terminal and have some lunch until the hype dies down.
With embarkation day involving so much hustle and bustle, having your travel documents ready could go a long way in mitigating the chaos. The cruise line will likely specify which documents you require to board the ship, including all the visas and passports you may need at every port of call.
To be on the safe side, it is a good idea to have both a printed and a digital version of all the required documentation to ensure you won't be stuck when one of them gets lost in a frenzy.
Carefully go through all the information the cruise company provides ahead of time to ensure all the boxes are ticked by the time you reach the cruise terminal.
#5 Know What's Included and What's Not
This is one of the most important cruise tips to remember. Most cruise ships offer a world of entertainment and activities, and many cruise lines also include these along with all meals in your cruise fare.
However, this is not always the case, so you should certainly be aware of all the additional charges to prepare for while on the cruise ship.
Things like spa treatments, specialty restaurants, and premier drinks are often charged to your onboard account, which can amount to quite a significant expense. Contrarily, room service, the cruise ship buffet, and attractions on the pool deck are often included in your fare.
Therefore, it is essential to identify which elements of a cruise are important to you and how much extra they will cost. Most ships offer drink packages that allow you a certain number of free drinks daily.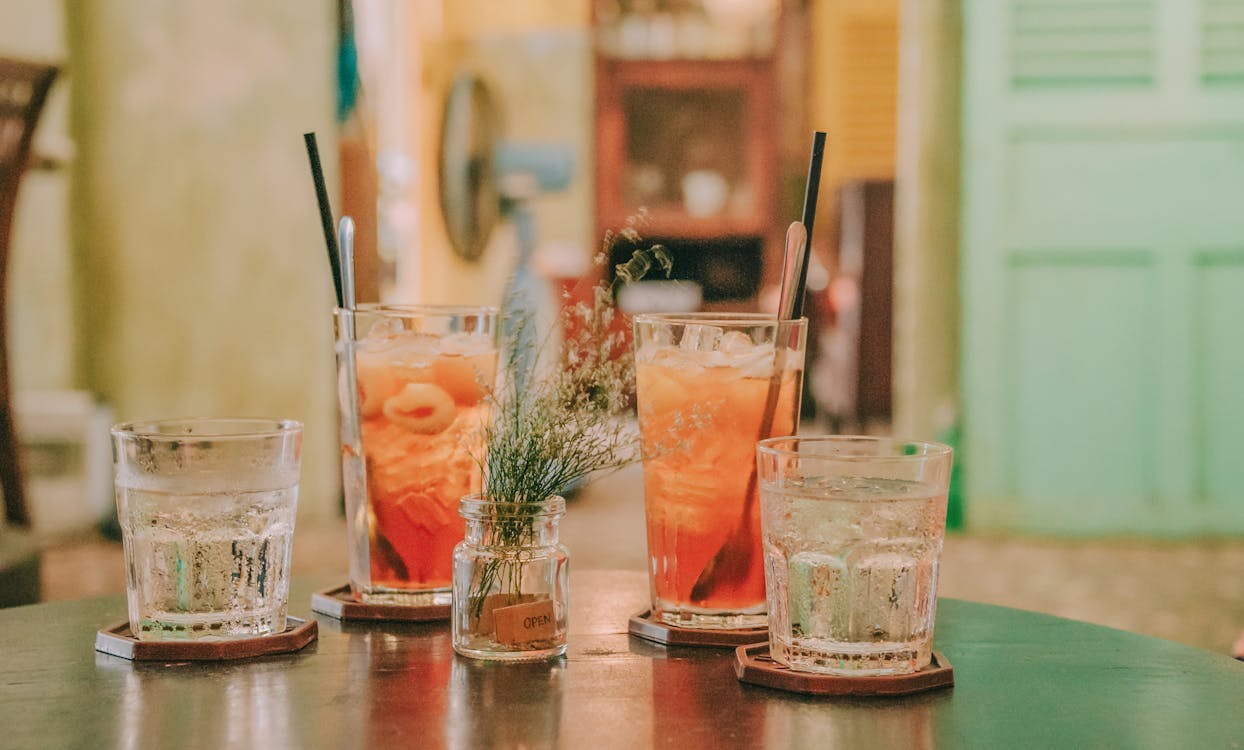 If you plan to spend your days by the pool, sipping on cocktails, a drink package may cost significantly less than paying for both alcoholic and non-alcoholic drinks separately.
Moreover, if you know you will inevitably want to get a spa treatment or two, exploring packages that include such luxuries is well worth your time.
To find out what is included in your cruise fare, investigate the cruise line's website thoroughly and determine which add-ons will make your cruise holiday all the better.
#6 Prepare for the Unexpected
Many passengers overlook the possibility that they or their family members might come down with the flu or obtain an injury onboard.
As the health insurance you have at home doesn't apply on a cruise ship or at different ports around the world, travel insurance is certainly worth looking into.
Most cruisers learn this lesson the hard way by having to pay out of pocket for their medical care onboard. Even if the expenses aren't substantial, it's probably not part of your budget and could set you back quite a bit if you're not prepared.
Travel insurance eliminates any element of worry by ensuring you're taken care of if you start to feel a bit iffy on the ship or you hurt yourself while enjoying activities at the ports.
If you ask any veteran cruiser, they'll tell you that travel insurance could really save your butt in many situations.
#7 Be Smart About Dining
If you are a fan of gourmet dining, our advice is to frequent specialty restaurants toward the beginning of the cruise. These restaurants tend to get very crowded as the cruise progresses, so if you want to enjoy an exquisite evening meal in peace, be sure to book a table on the first or second night.
On embarkation day, you'll find that most passengers are still trying to find their way and aren't dead-set on dining at the specialty restaurants.
The main dining room and the cruise ship buffet are often the simplest options on the first night, so you can expect most passengers to crowd around these venues.
As passengers become comfortable with the layout and facilities onboard, they will start visiting specialty restaurants more often. This is when you'd have a better chance of getting a nice table in the main dining room.
#8 Use Your Daily Cruise Planner to the Fullest
Most cruise lines offer a daily planner in either digital or printed form to guide you through all the day's activities. A daily cruise planner goes a long way in ensuring you don't miss out on anything you would have enjoyed immensely.
From dance classes and theater shows to trivia and deck parties, the events and activities on many ships can become a bit overwhelming, especially on larger ships.
With so many things to see and do, a daily planner is a great way to organize your voyage and make sure all your favorite hobbies are included.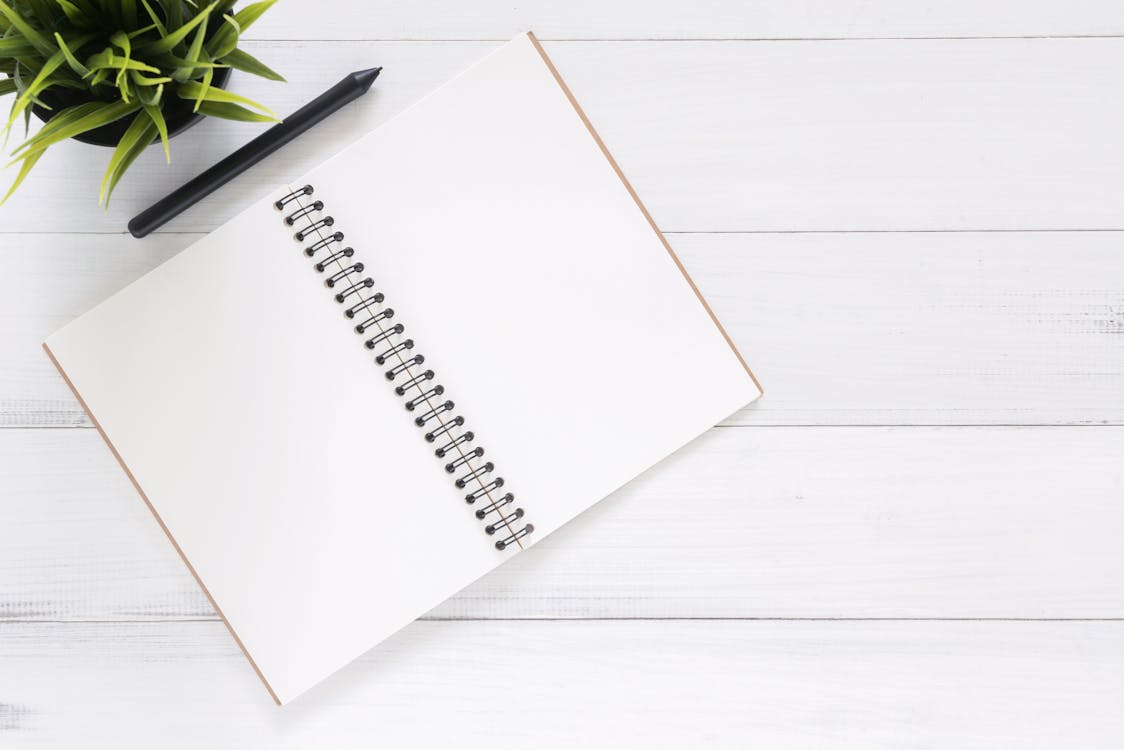 #9 Find Out More About the Currency of the Cruise Line
You can expect a cashless system with any cruise line you choose. When you check in and get your room key, you will need to register a cruise account to which all your expenses are charged.
If you're going on a cruise that isn't all-inclusive, you'll likely spend quite a bit of money on extras like spa treatments, bar bills, casino chips, shop purchases, specialty restaurants, etc.
Currency isn't a major deciding factor when it comes to picking a cruise line, but it may still play a role when you consider the exchange rate at the time of your cruise.
Saga Cruises, P&O Cruises, Fred Olsen Cruises, and Marella Cruises, among others, use sterling. On the other hand, Cruise lines like Cunard Cruises, Royal Caribbean International, Princess Cruises, most MSC cruises, and Celebrity Cruises use the U.S. dollar.
Spending dollars on a cruise ship may be beneficial when the pound is strong, but when it isn't, you can save some money by going with a British cruise line.
When you open your onboard account, you may have the option of converting your account to sterling, but you will almost certainly lose out on the current exchange rate if you do.
Cruise Tips for Smart Packing
#10 Remember Electrical Necessities
As most cruise ships are constructed in Europe, the electrical outlets in the ship's public areas are likely to be two-pinned. Although your room may include an American plug, it is always smart to stay on the safe side and pack your own outlet and even an extension device or two.
This tip is especially helpful to large families who will be running multiple devices while on the cruise. Avoid having to spend extra on adapters and outputs by simply packing your own.
Note that cruise lines are not too fond of devices being used onboard, so be discrete about it.
#11 Pack Your Own Drinks
Some cruise lines allow you to bring some alcohol with you. They usually set the limit at two bottles of wine for every stateroom.
If you want to bring your drinks to the main dining room, you will likely be charged a small corkage fee, which could still end up costing less than paying for drinks at the restaurant.
You will need to check with the particular cruise line what their policies on bringing alcohol aboard entail, and if a bottle or two isn't going to do the trick, consider opting for a drink package that will take care of all your drink expenses beforehand.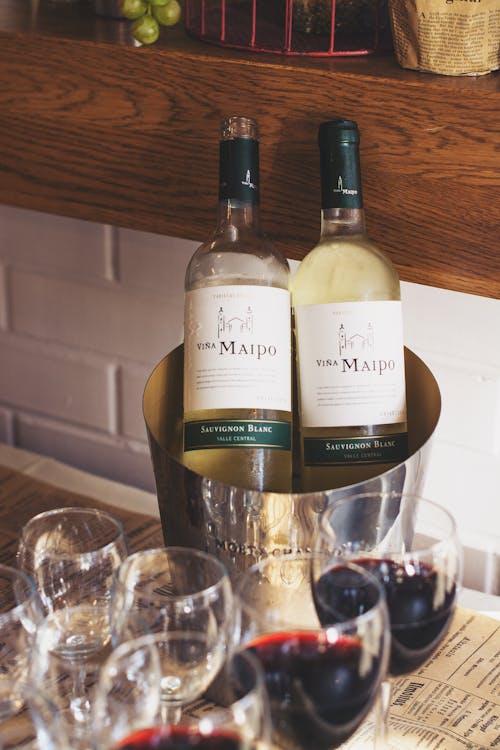 #12 Bring a Water Bottle
Packing your own water bottle from home is another great tip for saving some money onboard the cruise ship. A bottle of water can cost up to $4 on a cruise ship, and after a long day in the sun, you will certainly need more than one bottle.
All cruise lines offer ice and water for free, so you can simply fill your bottle up at any time and even take some water with you to ports.
Bringing your own bottle is one of the best tips that could really help first-time cruisers who aren't always aware of all the additional expenses they will encounter on cruise liners.
#13 Pack Plenty of Sunscreen
Although the onboard shops will certainly have sunscreen stocked up, it usually costs more than if you just got a bottle at one of your local shops. Save some money by bringing your own sunscreen because you'll certainly need it.
Even if you're going on a cruise with the intention of returning home golden brown and sun-kissed, a voyage of more than three days could really put a number on your skin. When you're walking around the ship and lounging by the pool all day, you could get seriously sunburnt and risk not being able to enjoy a day out because of the skin damage.
#14 Bring Some Towel Clips
As a first-time cruiser, you'll soon find that some passengers are a bit more difficult to spend a cruise with than others. Many passengers lay their towels out on a beach lounger in the morning and disappear for the entire day, essentially preventing others from enjoying a lounger.
Don't be one of those people. If you plan on leaving the pool deck, take your towel with you and find a different spot when you return. That said, if you just want to take a quick dip in the pool and get back to sunbathing on a beach lounger, you should certainly pack some towel clips.
The wind on cruise ships is often underestimated and can become very uncomfortable, especially if your beach towel is flapping all over the place.
Some beach towel clips can secure your towel to your lounger and prevent your towel from blowing into the ocean, which happens surprisingly often.
#15 Pack Light
When it comes to packing for a cruise, you definitely don't want to go overboard (no pun intended). All you need are a few basic outfits for the daytime and one of two more sophisticated picks for the formal night, provided you want to join them.
Depending on the duration of your cruise, you may need to pack more than one formal outfit, but try to include multifunctional items. Many first-time cruisers really overdo it when it comes to packing for a cruise.
On cruises to the Mediterranean regions or the Canary Islands, you'll likely spend most of your time in your swimming suit and flip-flops.
It is only when you plan on dining at specialty restaurants and the main dining room that you will need more formal attire for every day. Our advice is to pack plenty of two-piece times that you can repurpose for different dress codes.
Considering the amount of traveling you will need to do before and after the cruise, the best practice is to take a carry-on consisting of all the essentials to make it easy to move around without dragging large bags with you everywhere you go.
Cruise Tips to Make the Best of the Experience
#16 Make Friends with Crew Members
Crew members on a cruise ship are a wonderful resource. They have sailed on the ship countless times, and they know all the ins and outs of the various ports you will be visiting.
Crew members can help you enjoy your journey in the best possible way by sharing some helpful advice and tips they have come to learn.
Forming a good relationship with the crew from the first day may even entail some benefits, like a beneficial miscount of your drinks when the bill arrives and more.
I'm not saying you should count on the crew's authority to get away with things, but crew members tend to be very friendly and fun-loving, so they can contribute a lot of joy to your trip.
Many crew members have reported becoming good friends with some passengers and even visiting them at their homes after the cruise. You will meet lots of people during your voyage, and the crew may become some of your dearest friends if you treat them well.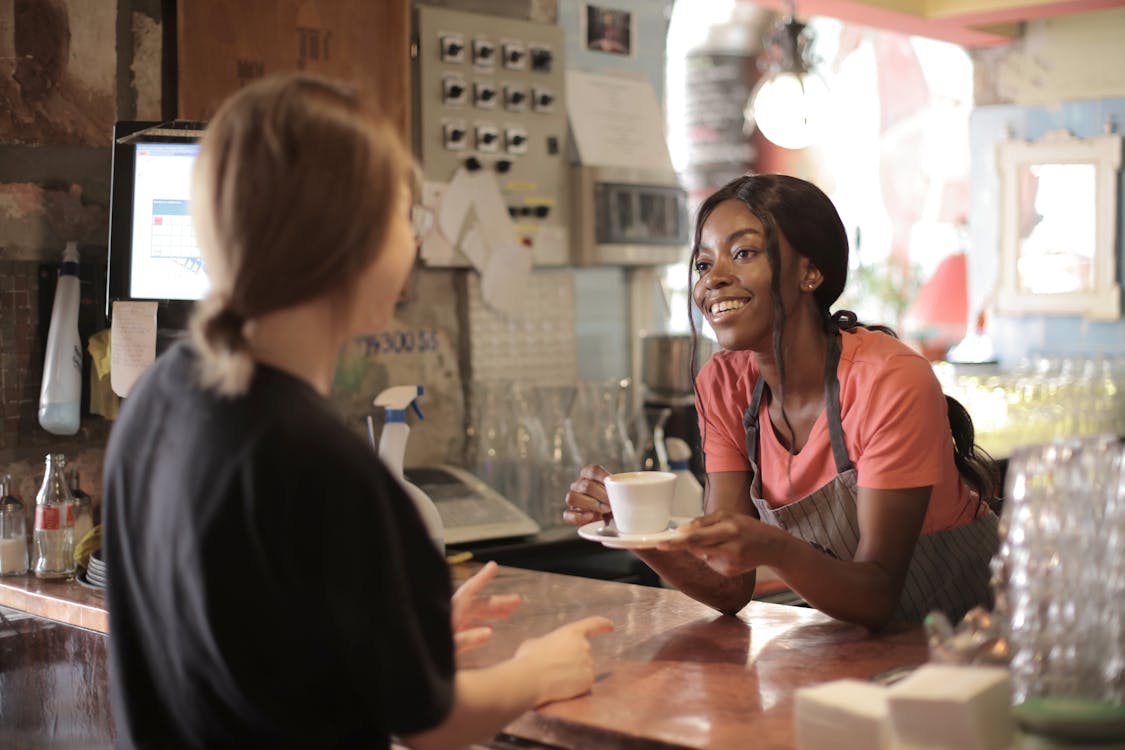 #17 Restaurant Reservation Strategies
Table reservations at specialty restaurants and the main dining room is one of the most daunting parts of a cruise.
Cruise lines used to impose a set setting strategy where passengers were either seated very early or very late. This proved to be a bit disorganized, so cruise lines began exploring other options.
The main dining room onboard a cruise ship now effectively functions as a restaurant. Although it is still possible to be paired with a group and meet some new people, guests aren't confined to inflexible times anymore.
First-time cruisers have to keep in mind that they have plenty of dining options. One of the best cruise tips is to make your reservations at the main dining room and specialty restaurants as soon as you can.
All your other nighttime plans can be organized around the meal times to ensure you get the best seat to enjoy a lovely meal.
Many cruise lines also offer guests the opportunity to make reservations at specialty restaurants and the main dining room on their website before they even board the ship.
#18 Spend Your Time Doing What You Want
Every night, your cabin steward will provide you with a daily planner specifying the schedule for the next day. If you will be stopping at a port, you will also receive a full port briefing, but keep in mind that the port overview will highlight places and activities associated with the cruise line. In reality, there are plenty of things you can do independently and probably save a lot of money by doing so.
Both on and off-board schedules tend to include an overwhelming amount of activities, but you certainly shouldn't feel pressured to participate in all of them. It is your vacation, and you should spend your time as you like.
One of the crucial cruise tips to keep in mind is that your cruise is supposed to keep you relaxed and entertained in the way you want it done.
Even if you wanted to, doing everything the cruise ship offers is nearly impossible. Therefore, don't feel obligated to do it all. Your cruise will still be magical if you just take part in a handful of activities and spend the rest of the time soaking up the sun by the pool.
#19 Opt for Drink Packages
First-time cruisers will soon come to find that cruise ships are essentially like floating bars. Most passengers tend to order a new drink every time the waiter or bartender makes a round. Even if you're not big on alcoholic beverages, you'll likely still want to sip on a cool soda when you're in the sun all day.
Drinks contribute a massive amount to your cruise account if you're not mindful. Fortunately, the majority of cruise lines offer inclusive drink packages that could significantly reduce the bill of your cruise account in the long run.
It is not to say that a drink package will benefit everyone, but it is worth considering based on your drinking habits.
Moreover, if you visit a cruise port and buy an expensive bottle of wine, keep in mind that plenty of cruise lines don't allow you to take it with you on the cruise ship.
You then run the risk of having to give up your purchase at the cruise terminal and only get the bottle back at the end of the voyage. However, many other cruise lines do allow passengers to bring a bottle with them from the port, so be sure to check the cruise line's website before spending too much at cruise ports.
#20 Be Mindful of Onboard Shopping
The majority of cruise lines today have incorporated an extensive retail section on their many ships. Instead of a few sun hats and t-shirts, most ships now feature what can only be described as mini-malls offering a wide range of clothing stores, boutiques, technology outlets, and tobacco and alcohol shops.
However, luxury items and clothing at onboard shops are heavily marked up compared to the prices you'll find at home.
So unless your heart is set on buying something unique on the cruise ship, resist the urge to spend all your money on onboard items and rather participate in more activities and excursions.
In contrast, duty-free alcohol on board is a lot less expensive than what you'd pay on land. Some bottles cost up to 30% less than at home, so buying bottles of liquor or wine on a cruise ship is actually very budget-friendly, contrary to popular belief.
Going on a cruise requires a great deal of planning, which is hard to do if it's your first time and you don't know what to expect. We hope these cruise tips have given you a better insight into the dynamics of a cruise vacation so you can plan a trip the whole family will remember forever.